Bill And Melinda Gates, The Most Expensive Divorce In History?
One of the most influential couples on the planet, Bill and Melinda Gates are now officially divorced. Since the announcement of their separation, the revelations follow one another, while the future of their powerful foundation questions.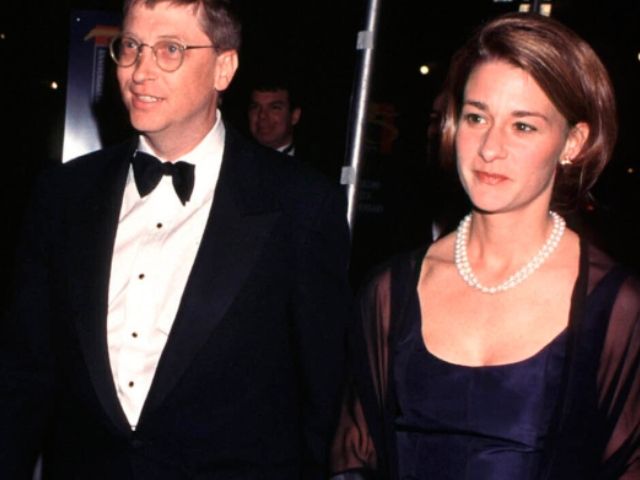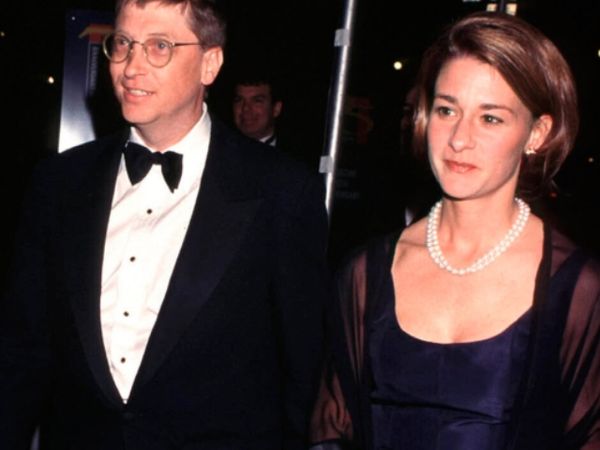 By YEET MAGAZINE | Posted on August 30, 2021 at 7:32 am Updated Aug 31, 2021, 10:15 a.m.
One of the most influential couples on the planet, Bill and Melinda Gates are now officially divorced. Since the announcement of their separation, the revelations follow one another, while the future of their powerful foundation questions.
On the surface, nothing seems to have changed. In front of an audience of UN members, in June, Bill Gates did not depart from his eternal adolescent air, his eyes shining and a smile on his lips. For his first public appearance since the announcement of his divorce, the billionaire did not show anything. Perhaps because his character is so made, probably because the fate of the most influential couple in the world has been sealed for several months.
A month earlier, when announcing their separation after 27 years of marriage, Bill and Melinda Gates called for "space and privacy". Not really a great success because, in the world of business as in philanthropy, their destiny interests in more than one way.
An empire to share
At the head of a fortune estimated at 130 billion dollars, Bill Gates has been sailing for years in the top 10 of the richest personalities in the world, of which he has long occupied the first place. Microsoft, which he co-founded, was the cornerstone of his empire, but his gradual disengagement allowed him to multiply investments.
The billionaire is everywhere, or almost. Deere agricultural machinery, the Fesma bottler, the hygiene specialist Ecolab, the railway company Canadian National Railway… It has stakes in dozens of entities, whether they are well-established companies or start-ups. -up promising. Its properties extend over tens of thousands of hectares, across 18 American states, and make it the largest landowner in the United States. Not to mention his vintage cars, or his works of art, including the Codex Leicester, a collection of scientific writings by Leonardo da Vinci.
Find our file: "The most expensive divorces in history"
It remains to be seen, from now on, how this vast empire will be divided. According to the American press, the apparent absence of a marriage contract could lead to an equal distribution, the Gates spouses residing in Washington State where the community of property regime applies. Despite everything, their common projects, and perhaps the prospect of long and painful steps, should more likely lead them to find an agreement to settle 27 years of life together.
"Clumsy approaches" and links with Epstein
So far the course did not seem to suffer from any hitch. Bill and Melinda Gates met at Microsoft in the late 1980s, when the first ran the software giant, and the second worked in the marketing department. Two years after their marriage, in 1994, Melinda left the company to devote herself to philanthropic projects. Parents on three occasions, they had so far spared themselves the slightest scandal of a private nature. But now, the scoop hunt is on, paving the way for the big unboxing.
At the center of attention, the behavior, supposed or proven, of Bill Gates towards women. Based on several anonymous testimonies, the "New York Times" was the first to mention the sometimes inappropriate attitude of the former boss of Microsoft towards employees. However, we would speak here of "clumsy approaches", rather than "predatory" behavior, according to the daily.
The "Wall Street Journal" revealed that an internal investigation had been opened within Microsoft into a relationship between Bill Gates and a collaborator. If he never disputed this relationship, the businessman left the American group before the end of this investigation, which was finally closed.
Bill Gates was under internal investigation when leaving Microsoft
But the questions relate mainly to his links with Jeffrey Epstein, accused of sex trafficking of underage girls, and died in prison in 2019. "A huge mistake", will recognize Bill Gates afterwards. From 2011, the two men would have maintained frequent relations, to the chagrin of Melinda Gates. In private, she would have also expressed her discomfort in 2013, after a dinner with the couple at the sulphurous financier.
Cascading affairs
The tipping point appears to have been reached in 2019, after the publication of a "New York Times" article reporting on a trip by Bill Gates on Jeffrey Epstein's private plane, or a night out at a mansion. of Manhattan during which the founder of Microsoft would have stayed "very late". Details hitherto ignored by Melinda Gates, which would have led him to consult lawyers for the first time for a separation.
Especially since a year earlier, another case had shaken the couple, which would have helped to settle "out of court" a case of sexual harassment targeting Michael Larson. The man, who is said to be very close to Bill Gates, has headed Cascade Investment, the holding company managing the billionaire's heritage for several years.
The alleged victim, manager of a store in which a subsidiary of Cascade had a stake, allegedly agreed not to file a complaint for financial consideration. A solution that suited Bill Gates, but that would have tasted very little Melinda, very involved in the fight for equality between men and women.
MORE - Bill Gates, journey of a visionary
In this context, the negotiations between the two parties, undoubtedly started several months ago, promise to be more tense than the laconic press release from the Gates. With, as a backdrop, the future of the foundation created in 2000 by the two spouses.
A (maybe) too powerful foundation
Fueled by the sale of Microsoft shares, but also by donations from several billionaires, the Bill & Melinda Gates foundation has gradually grown to become the largest philanthropic organization in the world. The couple quickly chose to split it into two structures - the foundation, which distributes the grants, and the trust, which finances it and manages the assets. This huge machine, whose endowment is close to 50 billion dollars and which has more than 1,500 employees, is now one of the most powerful private actors in the field of health and the fight against poverty.
The Gates Foundation in five questions
Second largest contributor to the WHO budget - behind the United States, but far ahead of the European Commission - and the main funder of the Gavi vaccine alliance, the Gates Foundation is essential. It is developing programs in 135 countries, fighting polio, has injected hundreds of millions of dollars to counter the Covid-19 pandemic. It also carries its share of criticisms, some worrying that its considerable weight does not influence public policies - for example in the case of GMO agriculture, which it defends tooth and nail.
The stated objective is laudable: "To improve people's health, to make them no longer hungry and to end extreme poverty in developing countries." A vast program, on which the hopes of millions of people are based.
Warren Buffet leaves the ship
By announcing their divorce, Bill and Melinda Gates have assured to want to "continue to work together to develop and adopt the strategies of the foundation". Employees also received an email reaffirming the couple's "unwavering commitment".
Bill and Melinda Gates want to preserve their foundation despite their divorce
But fears remain, sometimes reinforced by some worrying signals. As when Warren Buffett, one of the three trustees of the trust with Bill and Melinda, announced that he was leaving all of his functions within the foundation, less than two months after the announcement of their separation. If the billionaire, a long-time friend of the Gates, clarified that this decision did not call into question his donation plans, this departure augurs a overhaul of the organization.
A few weeks after this announcement, the Gates Foundation then cracked an explosive statement. In addition to the announcement of a new donation of $ 15 billion by the couple, we learn that new directors will soon be appointed. Above all, the foundation now opens the door to a departure of Melinda Gates, who leaves herself two years to assess whether the collaboration with her ex-husband is working.
Divergent interests
For now, the project is therefore still on track. But many observers are now speculating on a possible change of switch. Health and the fight against poverty, the heart of the Gates' initial commitment, will they be abandoned in favor of other priorities?
In recent years, both have created their own humanitarian investment arm. On the one hand, Melinda founded Pivotal Ventures, aimed at combating inequality between men and women. With 90 employees, the company has already received no less than $ 3 billion from Cascade Investment, administratively linked to the Gates Foundation. It should continue to gain momentum, and invest at least a billion dollars in the next few years for the empowerment of women. Among its many projects, the "Equality can't wait" challenge has, for example, received financial support from McKenzie Scott, the ex-wife of Amazon founder Jeff Bezos.
On the other hand, Bill accelerated the development of Breakthrough Energy, created in 2015 and focused on climate issues. Employing a hundred people, the fund finances non-profit organizations, but also start-ups likely to provide solutions against global warming. Among the contributors, we find Richard Branson, Jack Ma, Michael Bloomberg or… Jeff Bezos.
More - Climate: how Bill Gates wants to save the planet
The first appearance of the Gates since the announcement of their divorce has also perfectly illustrated this divergence. Accompanied by the leaders of Pivotal Ventures, Melinda met with representatives of the Biden administration at the White House to discuss the issue of paid family leave and childcare.
At the same time, Bill was speaking to the Food and Agriculture Organization of the United Nations (FAO), emphasizing the impact of climate change on the world's food supply.
Suspended from the decisions of the Gates spouses, dozens of associations, companies, or organizations now fear a change in the direction of their foundation. And hope that the bill for their divorce will be as painless as possible.
Most read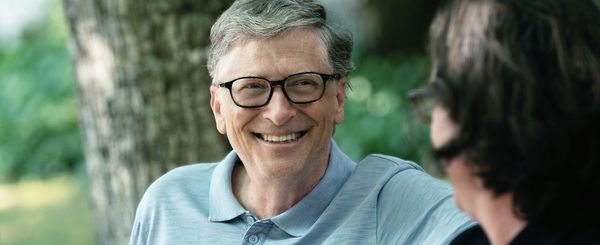 Business: Inside The Impressive Bill Gates' Legacy
In 1975, Bill Gates changed the world by creating Microsoft. He has been one of the richest men on the planet ever since. Zoom on the fortune of the most famous computer scientist.

YEET MAGAZINE30 APR 2021 • 9 MIN READ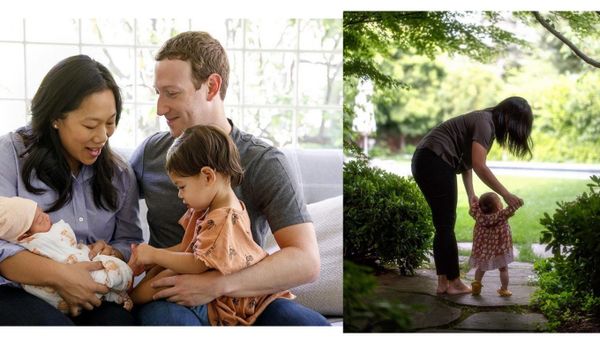 10 photos of Facebook CEO, Mark Zuckerberg's California Home
When you think of Mark Zuckerberg (and his wealth and global status), how do you imagine his home to be? An OTT space, robots for house help, possibly a helipad at home? Well...that visual isn't entirely true.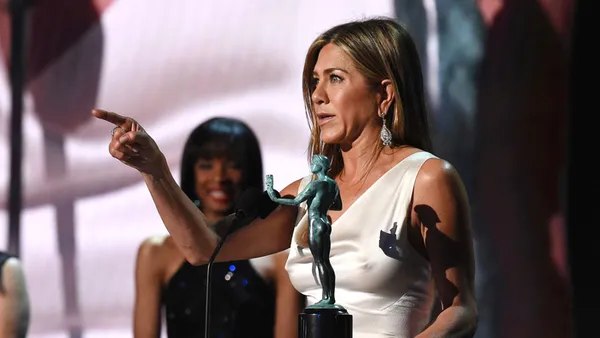 Jennifer Aniston Announces She Has Walked Aways From Friends Who Refuse To Get Vaccinated
Jennifer Aniston has announced that she no longer wants to hang out with her unvaccinated friends. In the face of anger over such a statement, the Friends star actress was keen to assert her comments on Instagram.

YEET MAGAZINE13 AUG 2021 • 3 MIN READ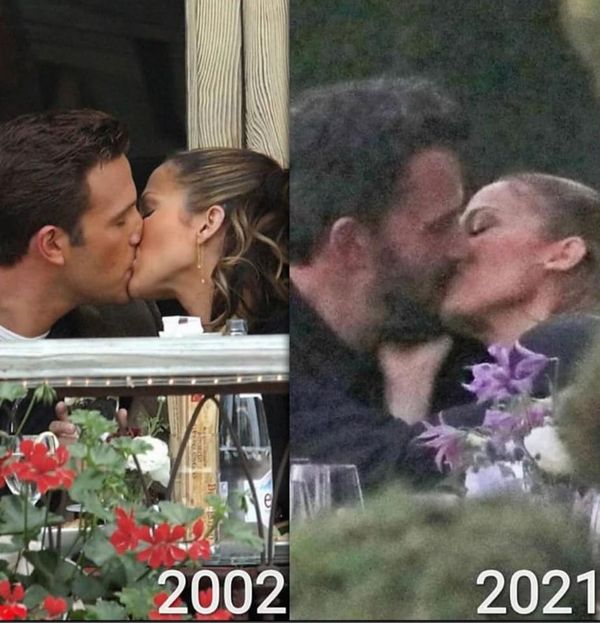 The kiss ! Jennifer Lopez And Ben Affleck Were Pictured Kissing Passionately At A Restaurant In Malibu.
The two stars were pictured kissing for the first time during a steamy dinner at Nobu in Malibu. As a reminder, Jennifer Lopez and Ben Affleck were already in a relationship between 2002 and 2004 and were even supposed to get married.

YEET MAGAZINE4 JUL 2021 • 12 MIN READ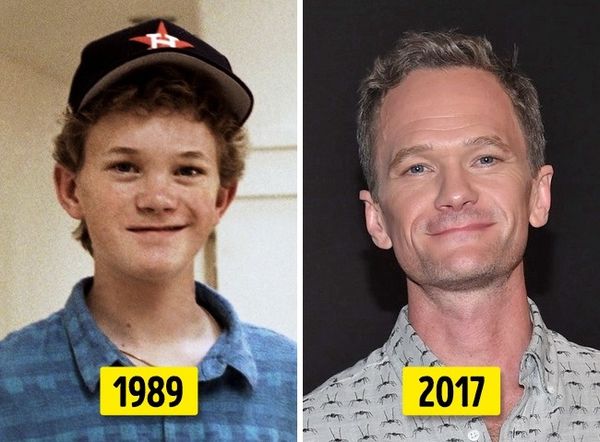 24 Celebrities Whose Transformation Will Blow Your Mind
Some celebrities have taken so long to break through that we do not know their debut, especially since the makeover artists of show business do a tremendous job of turning "the average joe" into an unrecognizable star .

YEET MAGAZINE18 JUN 2021 • 12 MIN READCELEBRITY
Beauty And Fitness : You Won't Believe These 32 Extreme and Impressive Celebrity Transformations
Celebrities go through huge transformations on a regular basis. Whether it's for a role in a movie, or because they train with a team of personal coaches, stylists, etc. Here is a list of 30 celebrities who have undergone a major makeover!

YEET MAGAZINE18 JUN 2021 • 17 MIN READ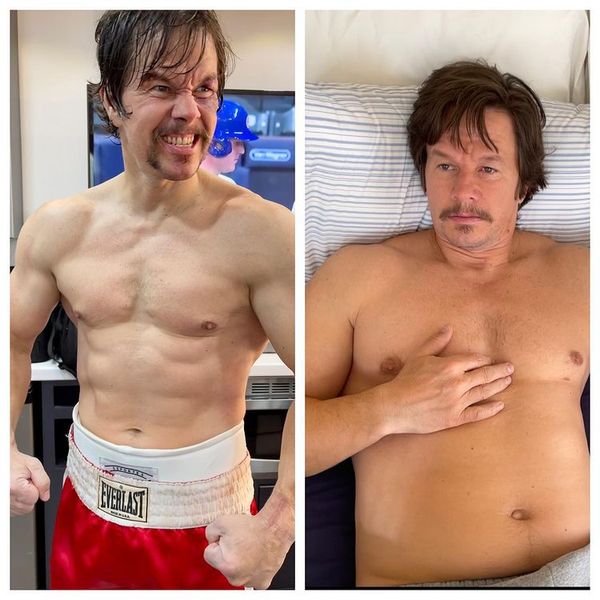 Mark Wahlberg's incredible weight gain for a movie role
Marlk Whalberg's personal chef helps him gain the 15 pounds he needs for his next role, in a short period of time. Lawrence Duran personalized a 7,000-calorie menu for the actor Ted - who has already put on 10 pounds in three weeks .

YEET MAGAZINE12 JUN 2021 • 9 MIN READ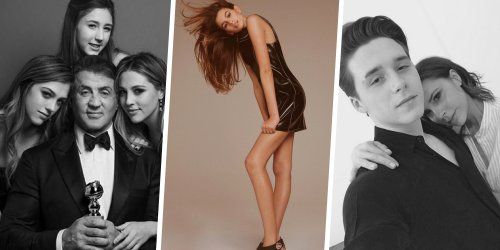 Celebrity Kids And Their Famous Parents - This Is What They Look Like
Celebrity children have grown up We followed their birth, their first steps, their beginnings in the world of show business ...

YEET MAGAZINE2 JUN 2021 • 16 MIN READ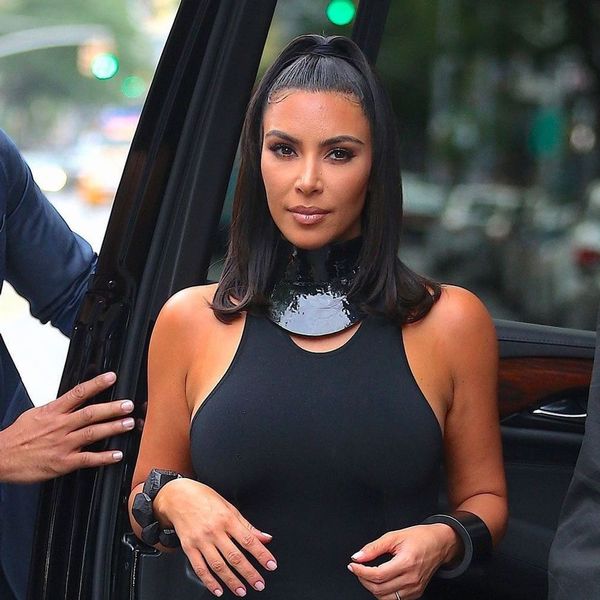 Kim Kardashian: Sued By Former Employees, They Tell Their Nightmare
Working at Kim Kardashian is a nightmare. Well, that's in any case what we learned a few hours ago. The star is said to be the subject of legal action by seven of the former employees.

YEET MAGAZINE30 MAY 2021 • 11 MIN READ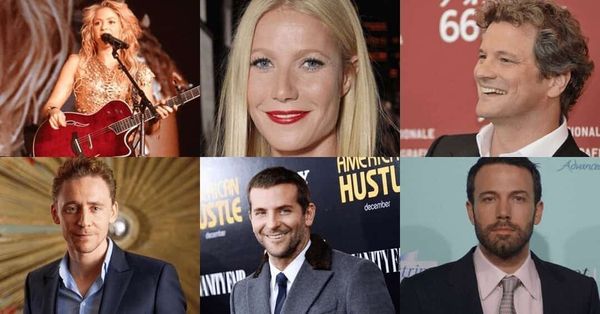 Parlez-vous Francais? Take A look At Our Favourite Polyglots : Hollywood Actors Who Speak Several Languages [ watch videos]
Do you know what sometimes lies behind the sequins and the red carpet, the bright smiles and the golden curls? Budding polyglots! Here are some examples of stars who speak several languages.

YEET MAGAZINE25 MAY 2021 • 7 MIN READ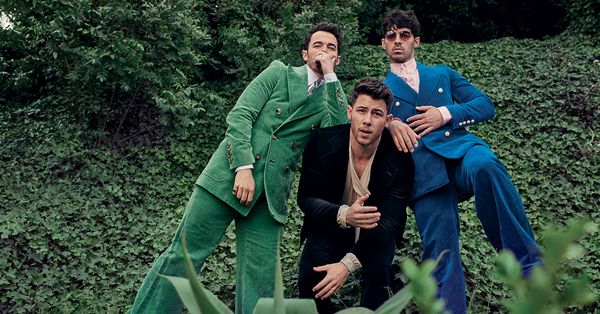 A New Tour, A few Memoires And A Documentary: 2021 Looks Like A Busy year for the Jonas Brothers
Six years after their split, the Jonas Brothers are back in the spotlight, with a hit, a new album and a world tour. The Jo-Bro's far from their formatted image of Disney stars.

YEET MAGAZINE24 MAY 2021 • 8 MIN READ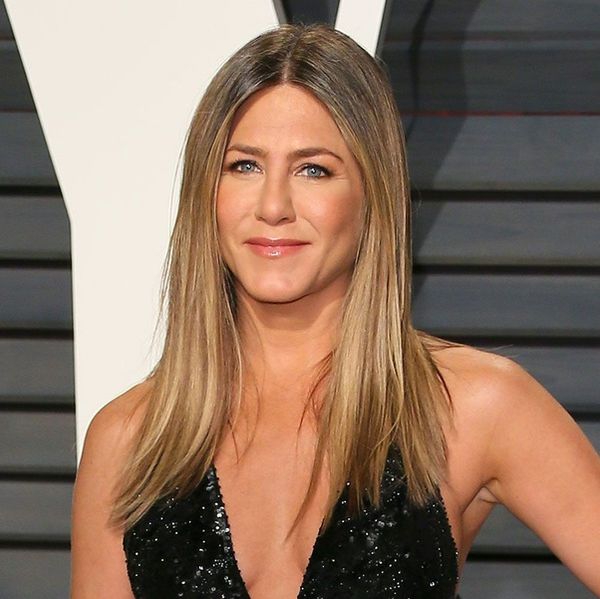 Friends Reunion Special : Why Jennifer Aniston Is Considered The Richest Among Cast And More
By Malcom Parker | YEET MAGAZINE  | Posted  11:51 a.m. ET, May 27, 2021 Yes she is. According to the Celebrity Net Worth website, Jennifer's net worth is $ 300 million.

YEET MAGAZINE24 MAY 2021 • 11 MIN READ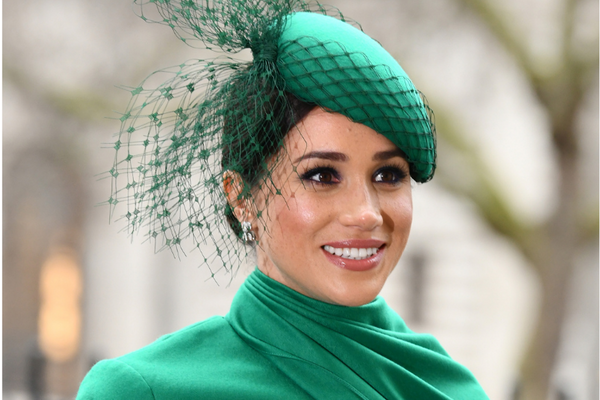 This Is What Meghan Markle Looked Like With Brown Caramel Hair
It's hard to imagine the former Duchess of Sussex with a different hairstyle or color. Yet a few years ago it sported a different color than it is today.

YEET MAGAZINE23 MAY 2021 • 1 MIN READ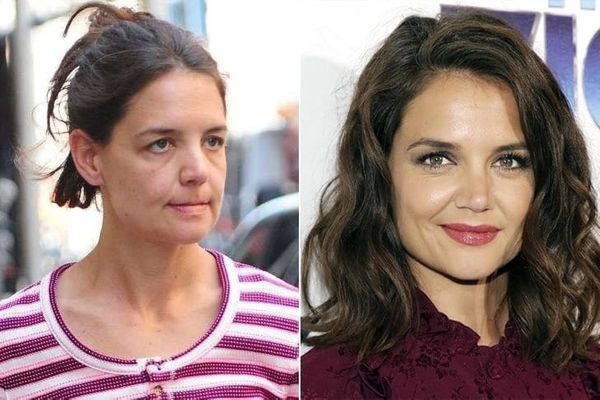 AMAZING - These Celebrities Are Unrecognizable Without Makeup
celebrities without makeup By YEET MAGAZINE | Updated 1403 GMT (2203 HKT) June 5, 2021 Kylie celebrities without makeupJenner - Follow the Kardashians Here we can see that it's not quite

YEET MAGAZINE6 MAY 2021 • 41 MIN READ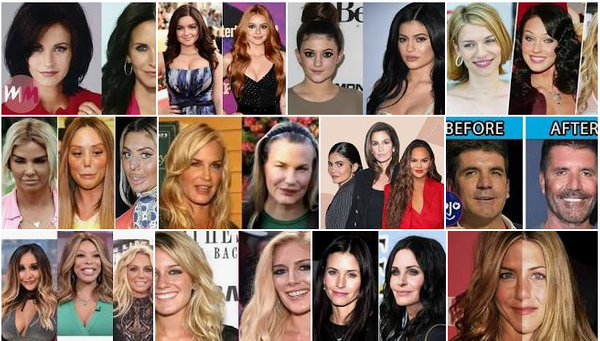 Celebrities Plastic Surgery: The Worst of Lip Augmentation And Face Lift.
By Nick Mayer. Most people in Hollywood—arguably the most image-conscious place on the planet—have reportedly had some nips and tucks. Even icons like Marilyn Monroe reportedly had a little work done.

YEET MAGAZINE30 MAR 2021 • 9 MIN READ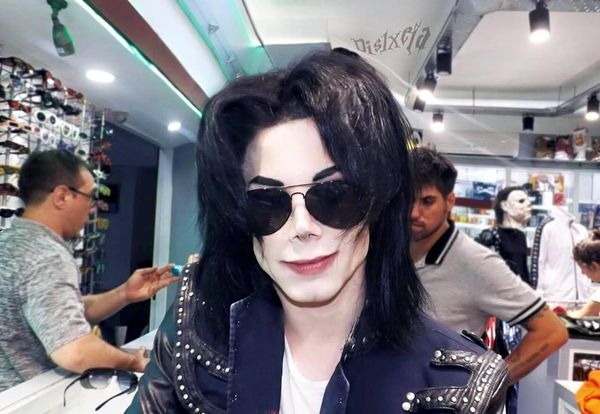 Man Spent $30000 to look like MichaelJackson, Still Not Happy With The Outcome.
At only 22 years old, Leo Blanco is far from going unnoticed. This Argentinian, originally from Buenos Aires, spent nearly $ 30,000, or about 26,000 euros, to look like

YEET MAGAZINE23 FEB 2021 • 1 MIN READ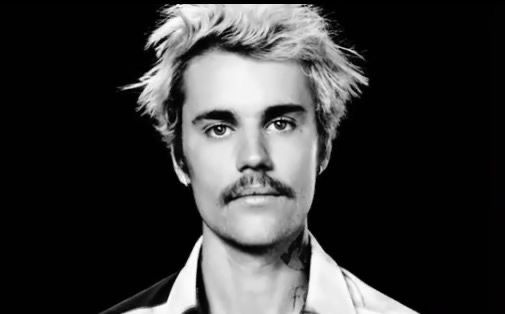 Celebrity News: Justin Bieber made his triumphant return to SNL with two memorable performances of his new hits
Justin Bieber was seen arriving at the STK club in New York last night with wife Hailey and manager Scooter Braun to celebrate his cool performance  of "yummy" and "Intentions"

YEET MAGAZINE10 FEB 2020 • 2 MIN READ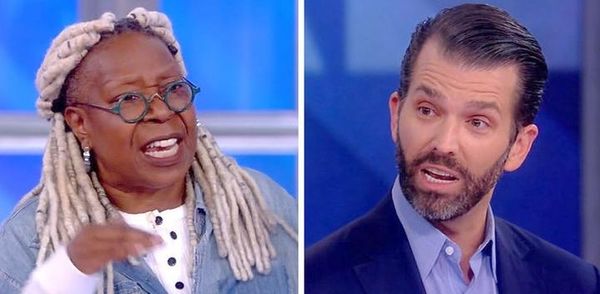 Whoopi Goldberg : Americans Are Celebrating Our Rights By Impeaching Trump, Gets Destroyed
Whoopi Goldberg appears on "The View." Screen Shot/ABC Whoopi Goldberg claimed Monday that the American people were "celebrating" their rights and the U.S. Constitution by moving

YEET MAGAZINE13 DEC 2019 • 2 MIN READ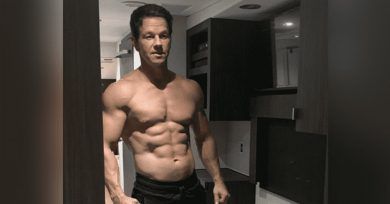 Mark Wahlberg", Instagram. "48-Yr-Old Mark Wahlberg Shows Off Insanely Chiseled Body After 45-Day Challenge: 'Age Is Just A Number
It sounds like a cliché, but it has been proven over and over by various people that age is just a number, especially when it comes to being physically fit.

YEET MAGAZINE26 OCT 2019 • 3 MIN READ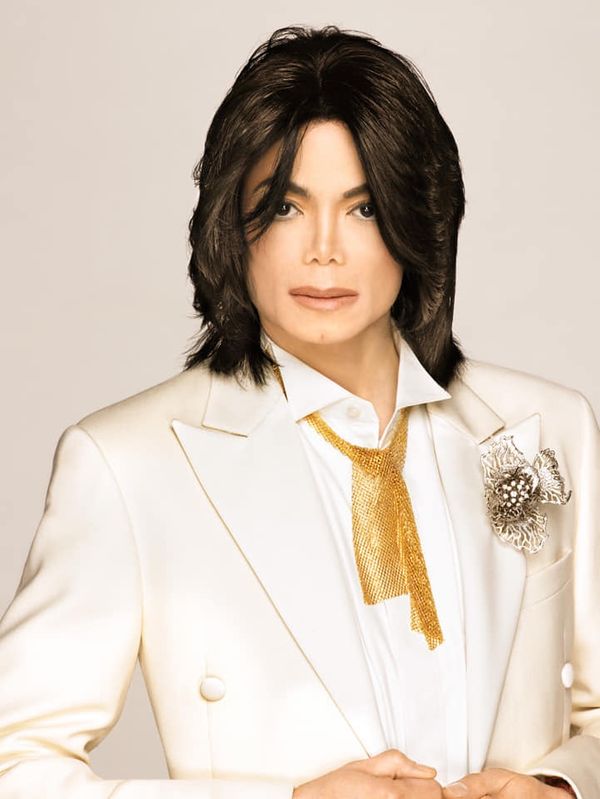 Michael Jackson topped Forbes'list of the highest-paid dead celebrities of 2018 after raking in around $400 million that year alone.
Death hasn't ended Michael Jackson's commercial success. Jackson again tops FORBES LIST as the highest-paid dead celebrities list after hauling in $400 million over the past year, mostly

YEET MAGAZINE19 SEP 2019 • 1 MIN READYEET MAGAZINE © 2021