By YEET MAGAZINE Posted on August 30, 2021 at 8:45 am Updated Aug 30, 2021, 4:47 PM
Hurricane Ida hit Louisiana on Sunday, plunging the city of New Orleans into darkness. Meanwhile, in the western United States, drought favors the emergence of devastating forest fires. These disasters are linked to climate change.
Drought and devastating forest fires in the West, torrential rains and hurricanes in the East: this summer in the United States is marked by several extreme weather events. Hurricane Ida hit Louisiana on Sunday. Classified in category 4, the hurricane unleashed, sixteen years to the day after Katrina, which killed more than 1,800 people in 2005.
With winds blowing at more than 240 km / h, Ida is accompanied by a rise in water that could exceed, in places, 4 meters high, according to the "New York Times" . This flood is testing the dikes, which were reinforced after Katrina. "Ida will be one of the strongest hurricanes to hit Louisiana since at least the 1850s," state Governor John Bel Edwards warned on Saturday.
Power cuts
Almost a million homes were without power Monday morning after the destruction of high-voltage lines, and at least one person has died. This hurricane is all the more dangerous as it hits a state hit hard by the pandemic: hospitals in the region welcome more than 2,500 people, suffering from severe forms of Covid, which should complicate the care of possible injuries.
DECRYPTION - In the United States, the summer of disasters raises fears of immense economic consequences
Climate change makes extreme events, including hurricanes, more likely, scientists say. A few days earlier, another hurricane, baptized "Henri", threatened the coasts of New England, in the northeast of the country. Fortunately, the latter ran out of steam before reaching American territory. But heavy rains, falling on soggy ground, could still cause flooding. In Tennessee , "flash" floods killed 21 people last week.
VIDEO - Hurricane Ida: New Orleans finds itself without electricity
Drought and forest fires
While the eastern part of the country is affected by torrential rains and flooding, the western half of the United States is suffering from historic drought, according to the " New York Times" , which analyzed weather data covering the past thirty years. In California in particular, this lack of water contributes to the increase in forest fires.
STORY - Colorado: the tragedy of a river
The Dixie Fire, which started on July 13, has already devastated more than 275,000 hectares of land. It is, according to the " Los Angeles Times ", the biggest fire in the history of California, after August Complex last year. The 5,000 or so firefighters on the ground are powerless to stop its progress.
Air quality alert
The fumes from this fire, along with those from the Caldor Fire further south and the Schneider Springs Fire in Washington State, spread for miles around. The authorities warn about the quality of the air , with a level of fine particles considered "bad for health", even "very bad" in several localities located in the northeast of California, in Nevada and Oregon .
Drought is also wreaking havoc on farmers in nearly every state in the western United States. In California, Governor Gavin Newsom has declared a state of emergency in 41 counties because of the lack of water. Some crops, including melon , are particularly affected by drought. In Arizona and Nevada, the drop in the level of the Colorado River has forced the federal government to impose water restrictions.
MOST READ
Europe Could Refuse Entry To Unvaccinated Americans
The European Council removed the United States from the list of countries whose nationals can travel freely in the EU. Vaccinated Americans are not targeted, but others will need a

YEET MAGAZINE30 AUG 2021 • 6 MIN READ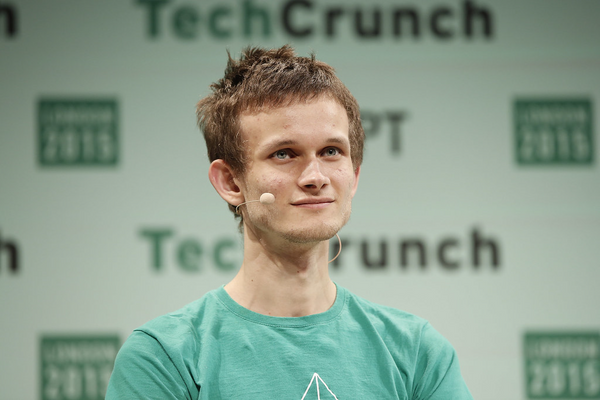 Bitcoin, Ethereum, Crypto News and Price Data: How Cardano Plans To Become The Blockchain Platform For Changemakers
Lately, Cardano has ranked #3 of CoinMarketCap. With its value still growing, we assume you might be interested in details regarding the organization and founder of the project.By Steve Huguenin-Elie | YEET MAGAZINE Posted 0435 GMT (1235 HKT) August 30, 2021

YEET MAGAZINE30 AUG 2021 • 6 MIN READ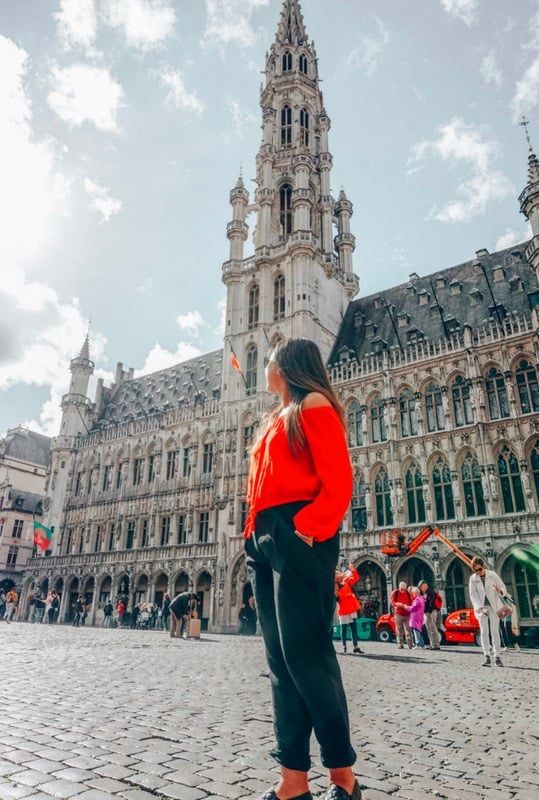 Visit Brussels In 3 days: What To Do? Our Practical Guide
Brussels is considered to have multicultural vibes that initially make everyone feel right at home in its historic and hip streets that are full of friendly diversity. Architectural feats and tasty delights with the cultural quirks, Brussels has it all.

YEET MAGAZINE30 AUG 2021 • 14 MIN READBEAUTY AND SKINCARE
Worried About Hair Loss? Here Are The Top 7 Ingredients Ingredients To Avoid In Your Shampoo And Conditioner (Beyond Amla & Shikakai)
There are many people who are basically working to majorly decrease their exposure to these harmful chemicals and other different toxic ingredients at the same time.

YEET MAGAZINE30 AUG 2021 • 8 MIN READ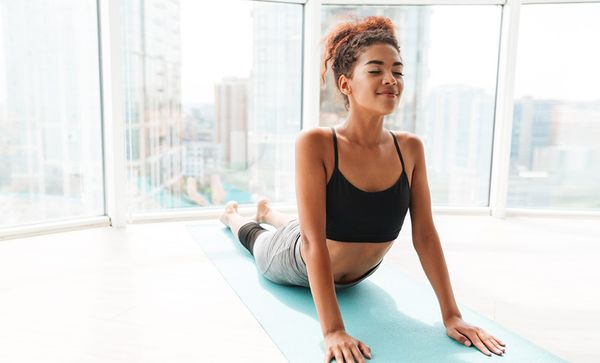 Yoga For Dummies : How To Practice It In 2021 And Why
Honestly speaking, health is like money, we never have a true idea of it unless we have it. When you are in harmony, the journey through life is calmer, happier and more fulfilling.

YEET MAGAZINE25 AUG 2021 • 13 MIN READDESIGN &ARCHITECTURE
Space-Saving Furniture Options For Small Houses
Generally, to understand the significance of smaller areas, space-sparing home decor is on the rise in light of the jam-packed city slickers, humble homes and provincially minor home tenants.

YEET MAGAZINE25 AUG 2021 • 9 MIN READ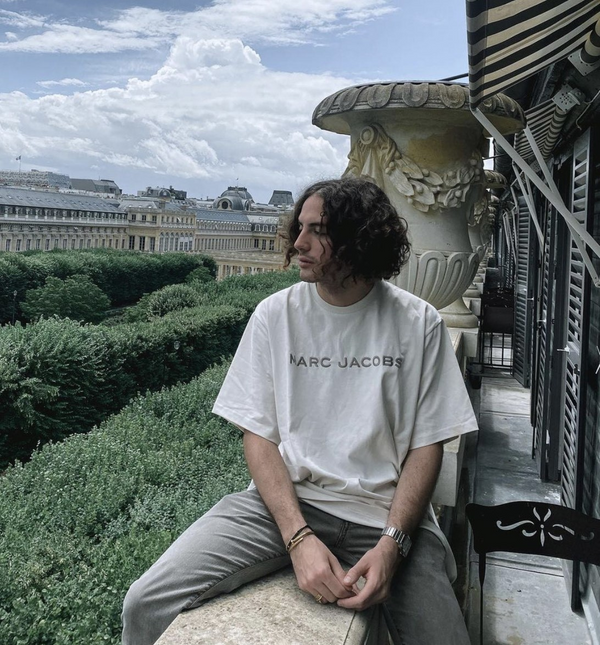 Behind The Scenes Of Men Fashion On Instagram : Meet Alejandro Acero, The Mexico-Born Influencer Taking Paris By Storm
When Alejandro arrived in Paris in the fall of 2017 he had no idea the city could turn into his canvas and recurrent source of inspiration. By Lorenza Aranda | YEET MAGAZINE Posted 0435 GMT (1235 HKT) August 23, 2021

YEET MAGAZINE23 AUG 2021 • 27 MIN READ
How Millennials and Gen Zers Shape Today's Sportswear Fashion
Millennials (15 -34 years old), in addition to being hyper-connected, are addicted to sport. This is what the study of Only Sports & Passions, Kantar and Coca-Cola France reveals.

YEET MAGAZINE23 AUG 2021 • 4 MIN READHEALTH & FITNESS
Starting School This Fall? Here's A List Of Resolutions To Help You Prepare For The Academic Year
Between new eating habits, sports and personal development, our good advice to start the return on the right foot.

YEET MAGAZINE23 AUG 2021 • 12 MIN READTECH
The Rise Of Software As A Service: How American Start Ups Have Raised Billions In The First Half Of 2021
The Rise Software As A Service: How American Start Ups Have Raised Billions In The First Half Of 2021

YEET MAGAZINE23 AUG 2021 • 10 MIN READTECH
Fake News And Misinformation On Social Media : Facebook Accused Of Hiding Reports That Could Tarnish Its Image
The most viewed article on Facebook in the first quarter made a link between the vaccination against Covid-19 and a suspicious death, according to an internal report buried by the group, according to the "New York Times".

YEET MAGAZINE23 AUG 2021 • 9 MIN READ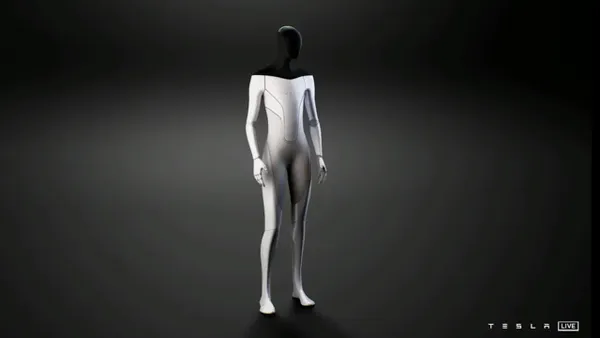 Elon Musk Introduces Humanoid Robot That Will Use Tesla Technologies
Called "Tesla Bot", it will have five fingers on its hands, a black and white androgynous silhouette. The launch of a first prototype will probably take place next year, assures the boss of Tesla.Because for the time being, only synthetic images have been unveiled.

YEET MAGAZINE21 AUG 2021 • 9 MIN READTRAVEL
Palazzo Grimani: A Sumptuous Venetian Palace
Palazzo Grimani belonged to a doge and then to his son, a cardinal who had the virtue of being a great collector. Until 2022, his sculptures are exceptionally returned to their place of origin. Breathtaking beauty.

YEET MAGAZINE21 AUG 2021 • 12 MIN READ
Nicole Kidman Stars As A Former CEO Turned Personal Development Guru, In New David E. Kelley's Tv Show"Nine Perfect Strangers".
By | YEET MAGAZINE  Updated 0200 GMT (1000 HKT) August 25, 2021 When the current trends for personal development meets the new psychedelic wave… A series full of promise, taken from

YEET MAGAZINE21 AUG 2021 • 8 MIN READ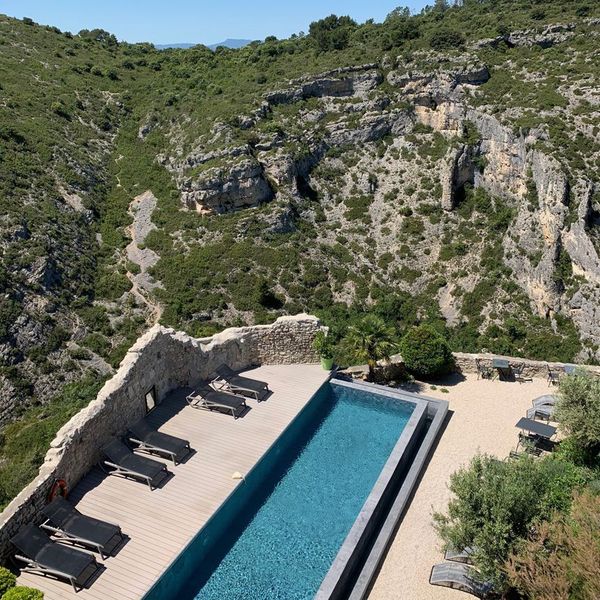 Europe : 7 dream Pools To Cool Off In France This Summer
No need to travel far to take a dip in an idyllic setting. Our selection of indoor and outdoor pools, to swim with panache every vacation.

YEET MAGAZINE21 AUG 2021 • 14 MIN READCOVID-19
Covid19: 25% Of Patients Develop Severe Form Due To Genetic And Immunological Predisposition Called IFN1 deficiency.
Scientific studies by French researchers confirm that 20 to 25% of patients who develop a severe form actually have a genetic and immunological predisposition. This corroborates the key role played by a protein produced by the body in the face of the coronavirus: interferon.

YEET MAGAZINE21 AUG 2021 • 5 MIN READ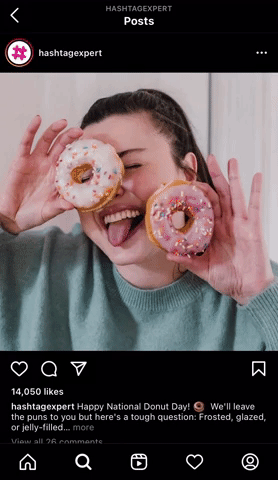 5 Myths About Instagram Hashtags
Don't let Instagram hashtag myths hold you back from success. In this blog post, we've debunked some common Instagram hashtag myths so you won't be misled by them.

YEET MAGAZINE13 AUG 2021 • 4 MIN READ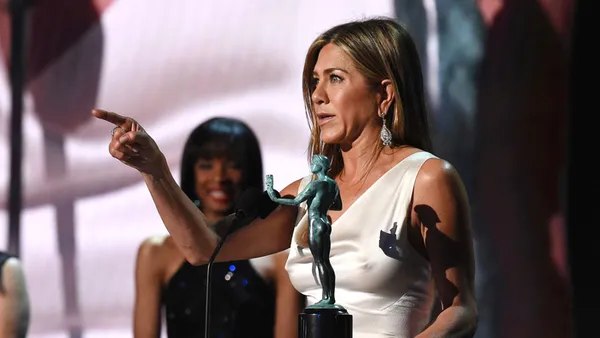 Jennifer Aniston Announces She Has Walked Aways From Friends Who Refuse To Get Vaccinated
Jennifer Aniston has announced that she no longer wants to hang out with her unvaccinated friends. In the face of anger over such a statement, the Friends star actress was keen to assert her comments on Instagram.

YEET MAGAZINE13 AUG 2021 • 3 MIN READ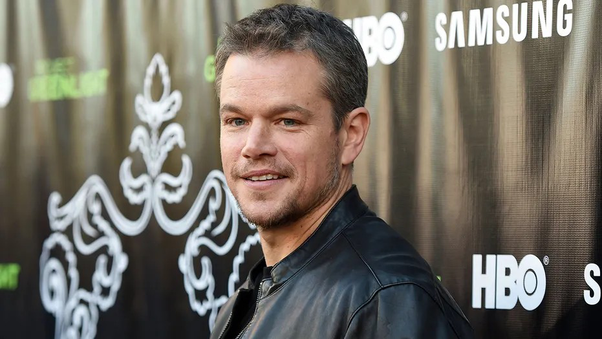 Matt Damon: Actor Under Fire For Using Homophobic Slurs
By YEET MAGAZINE Published on 12/11/21 AT 5:57 AM Matt Damon has decided to shoot himself in the foot by revealing information that turns his fans and

YEET MAGAZINE12 AUG 2021 • 1 MIN READ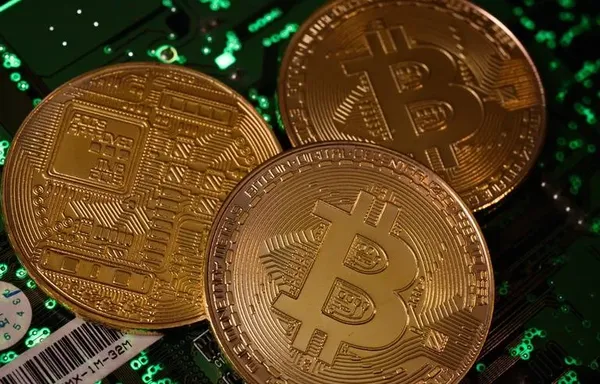 Cryptocurrencies: Hackers Manage A Record Theft Valued At $ 600 Million
Poly Network reported the record-breaking theft on Tuesday, the largest ever in the industry.

YEET MAGAZINE11 AUG 2021 • 1 MIN READ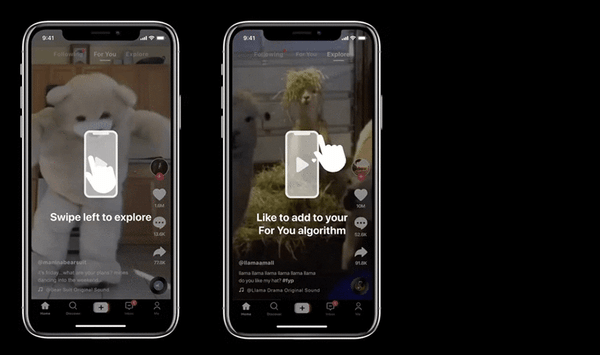 Understanding Social Media Algorithms : How To Use Facebook, Youtube And TikTok Without Falling Into The "Rabbit Hole"
TikTok, a social media where we share videos, has a great algorithm: if you like a certain category, such as animal videos for example, you can be sure that you will get it for you. But be careful not to fall into the rabbit hole.

YEET MAGAZINE9 AUG 2021 • 2 MIN READCLIMATE CHANGE
Global warming: "It's now or never," warns IPCC
The Intergovernmental Panel on Climate Change (IPCC) urges policymakers to take immediate action to limit the consequences of climate change.

YEET MAGAZINE9 AUG 2021 • 2 MIN RE