Yoga For Dummies : How To Practice It In 2021 And Why
Honestly speaking, health is like money, we never have a true idea of it unless we have it. When you are in harmony, the journey through life is calmer, happier and more fulfilling.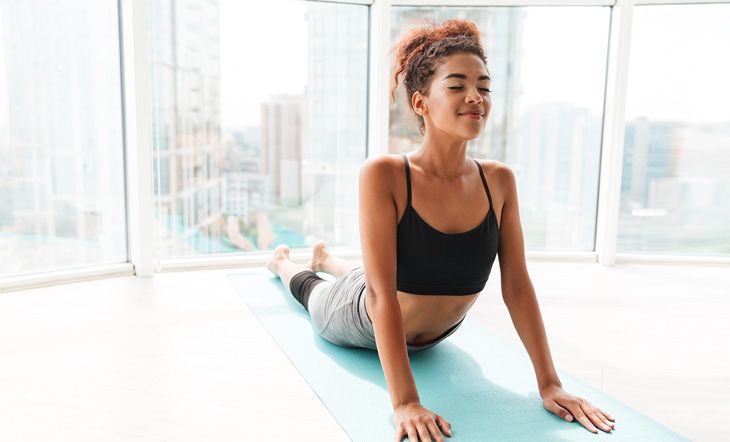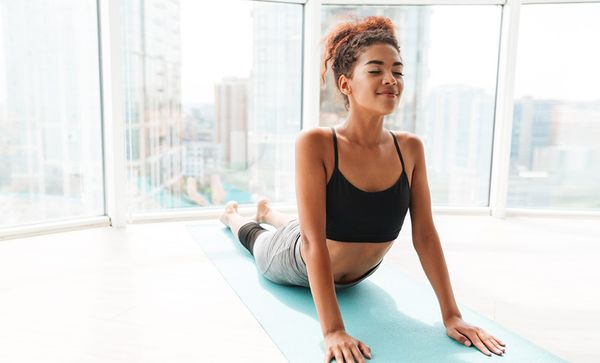 By Vandana Bhatia   | YEET MAGAZINE Posted  0435 GMT (1235 HKT) August 25, 2021
Honestly speaking, health is like money, we never have a true idea of it unless we have it. When you are in harmony, the journey through life is calmer, happier and more fulfilling.
Making the most of  Yoga: The benefits of yoga in all its forms
Yoga..What is it?
Yoga is the practice of a set of postures and breathing exercises aimed at providing physical and mental well-being, most people may not realize but  it's an  ancient art.
The history of  Yoga
The name Yoga Sanskrit for "yoke" or "union", means  a group of physical, mental, and spiritual practices or disciplines that originated in ancient India .
Yoga is a discipline that acts both physically and mentally. In Sanskrit it means "union of body and mind".
Different Yoga · Benefits · Yoga Postures
Apart from being helpful for mind is also helpful for physical set and as carries many health benefits with themselves such as weight loss is a strong and glowing beautiful skin, peaceful mind, good health that you are looking for.
Yoga is only perceived to be at the body level and that we humans fail to realize the immense benefits yoga offers in uniti8ng the body, mind and breathe. For our body is a temple, therefor it's our responsibility to keep it pure and clean for the soul to reside in.
There are many health issues which can be cured by yoga. Yoga is that element that helps in keeping body fit and healthy. The healthy benefits are as follows:
Yoga for all-round fitness:
Improves health
Gives mental strength
Improves physical strength
Protection from injury
Detoxifies the body
Yoga for weight loss:
Consistent practice of yoga, the type of food that our body asks for can also help in keeping check on our weight.
Yoga for stress relief:
Spending some time on yoga can help in releasing stress from our mind and body and Mediation and pranayama are an effective way through which stress could be released.
Yoga to improve immunity:
Our system is a whole blend of the mind, body, and spirit. Amisdeed in the body affects the mind which can manifest the ailment in the body.
Yoga to increase energy:
Ten minutes of Yoga and meditation everyday can help in boosting of our energy and can it helps in keeping us fresh.
Yoga for better flexibility and posture:
Yoga should essentially become a part of daily life routine to get a body which is strong and flexible.
Yoga to improve intuition:
Yoga and meditation can improve instinctive ability it instinctively helps in realizing importance and also helps in releasing of stress from mind and includes in the relaxation process of the body.
Yoga practice helps develop the body and mind in bringing a lot of health benefits. It is important to learn and practice yoga postures under the supervision of a trained yoga teacher and for this purpose a lot of yoga ashrams are available.
Aside from the physical benefits, one of the best benefits of yoga is that yoga helps in managing stress, which is known to have shattering effects on the body and mind. Therefore, yoga can be very operative in developing once coping skills and also helps in reaching a more positive outlook towards life
Types of  Yoga
The 6 most common types of yoga and their advantages

Yoga is a traditional discipline of Indian origin that not only nurtures the body, but also the mind. Over the years, different forms have emerged, and some 30 different types of Yoga are now being practised. And, all of them benefit the body, as we talked about in this article.
Therefore, it is now time to review the most common types of yoga and the advantages offered by each. You will only be able to discover which method suits you best and adapts best to your needs by reading on.
HATHA YOGA:
Hatha yoga is the most popular and the one offered in most gyms. It covers all the traditional aspects of yoga such as body awareness, breathing and meditation.
This type of yoga is ideal for people starting for the first time, since the general postures are basic, and the class progresses in a slow progressive manner. The asanas are simple with the aim of teaching you how to breathe, relax and meditate during the classes.
VINYASA YOGA:
If you are looking for a dynamic way to do yoga, this is the method for you. Vinyasa yoga connects movement to breathing and this is how the sequence of postures is guided. One posture after another is joined seamlessly and dynamically creating a pattern.
The routines vary in each session, although it is based on Hatha Yoga and its postures, and they tend to be high intensity classes.
Therefore, vinyasa yoga is ideal for active, restless and creative people who prefer faster movements to music. This method, along with other benefits, also improves lung capacity and promotes concentration and self-control.
KUNDALINI YOGA:
This is a more spiritual approach and encourages meditation. It is not physically demanding, due to the postures being simple as it is more focused on clearing the mind and finding inner peace.
Specifically, kundalini yoga is intended to awaken energy within the body through the spine. The sessions are very intense and different postures are performed in each one.
This type of yoga is ideal for those who seek to escape from stress and reconnect with their inner self. It strengthens the nervous system and purifies the blood.
ASHTANGA YOGA:
Known as the yoga of warriors, this technique is the most demanding. Sequences of postures flow in harmony with breathing in this technique, which has been designed to relax the mind while working on the body's endurance and suppleness.
Ashtanga yoga improves strength and flexibility, while helping to improve self-control over body and mind. It is therefore a good practice for those who are trying to lose weight and need to de-stress.
IYENGAR YOGA:
Iyengar yoga focuses on the correct alignment of the spine to improve posture. It is therefore recommended for those who have suffered an injury, do not engage in physical activity, are beginners or are elderly.
During the session, the postures are executed slowly, concentrating hard, and held for one minute. Blocks, balls, elastics, etc. can be used to help align the body while it is becoming stronger.
Some of the benefits of Iyengar yoga are increased flexibility, improved posture and body toning.
BIKRAM YOGA:
If you are interested in losing weight and eliminating toxins, bikram yoga is your best option. This form bases itself on an arranged sequence of 26 postures while in a room with the temperature set at 40 degrees. These asanas are designed to strengthen the muscles, eliminate toxins from the organs through sweating and improve flexibility.
Thanks to the temperature inside the room, the bikram yoga boosts weight loss, burning up to 600 calories in one session.
As you will have already found out if you have reached this point in the article, there are some types of yoga that are easier than others, some with more rhythm and a few which are more complicated. Some of them focus more on posture correction, others on flexibility or breathing. The important thing is, therefore, to choose the type that best helps you to achieve your goals and improve your well-being .
MORE HEALTH & FITNESS
How Millennials and Gen Zers Shape Today's Sportswear Fashion
Millennials (15 -34 years old), in addition to being hyper-connected, are addicted to sport. This is what the study of Only Sports & Passions, Kantar and Coca-Cola France reveals.
YEET MAGAZINE

YEET MAGAZINE23 AUG 2021 • 4 MIN READHEALTH & FITNESS
Starting School This Fall? Here's A List Of Resolutions To Help You Prepare For The Academic Year
Between new eating habits, sports and personal development, our good advice to start the return on the right foot.

YEET MAGAZINE23 AUG 2021 • 12 MIN READ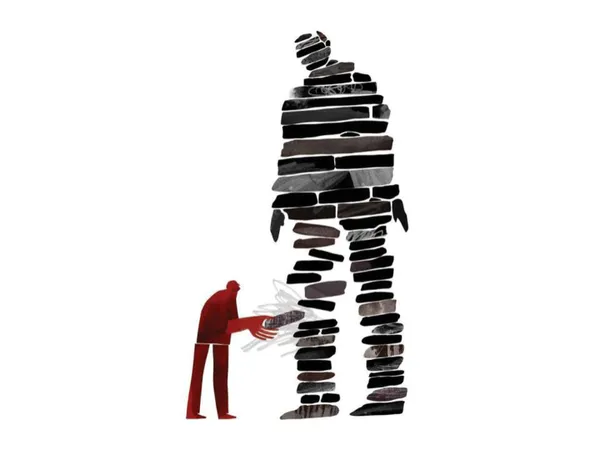 What To Do When You Feel You Can't Do Anything : The Top 15 Tips to Build Resilience
According to studies, resilient people have strong social relationships such as family, friends, and coworkers. These networks are a huge source of support during difficult times. Yet, socializing has tremendous benefits to the brain. 3. Apprec

YEET MAGAZINE2 AUG 2021 • 9 MIN READ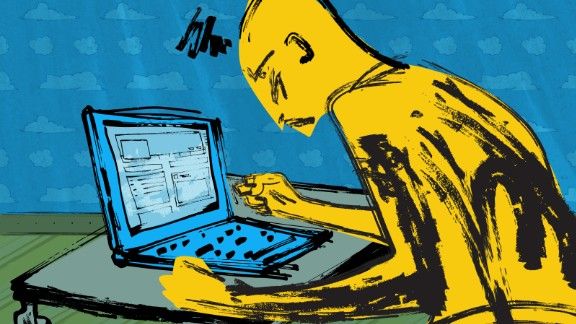 Psychology :Watching, Reading And Listening To Content That Brings Positivity Is Essential And Can Change Our Lives
By Neha Sharma | YEET MAGAZINE Posted at 0200 GMT (1000 HKT) on June 17, 2021 The content we see and listen on tv, internet and everywhere else all-the-time, gives a direction to our opinions. Most often we have the ability to choose how we think and act.

YEET MAGAZINE17 JUL 2021 • 5 MIN READ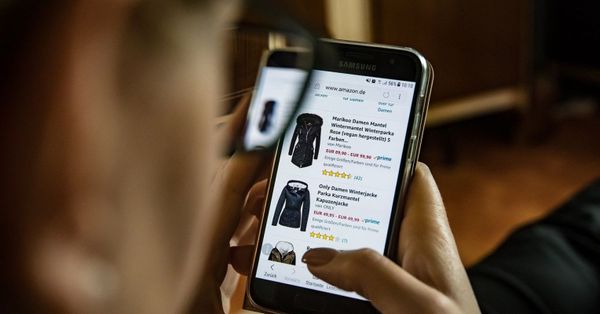 Trying To Quit An Online Shopping Addiction? These Tips Can Help
By Rupsa Denath | YEET MAGAZINE Posted at 0200 GMT (1000 HKT) on July 16, 2021 We all love a great sale, but if you find yourself spending more time shopping online than participating in your normal daily activities or working, it may be indicative of an addiction.

YEET MAGAZINE16 JUL 2021 • 11 MIN READHEALTH & FITNESS
Laughter Therapies: The Truth About The Unsuspected Benefits Of Laughter
We all know that laughing is good for us: it relaxes and puts people in a good mood. But did you know that laughter is also great for physical health? So much so that some therapies focus on laughter as a remedy, preventive or curative. Overview of the health benefits of laughter.

YEET MAGAZINE14 JUL 2021 • 10 MIN READ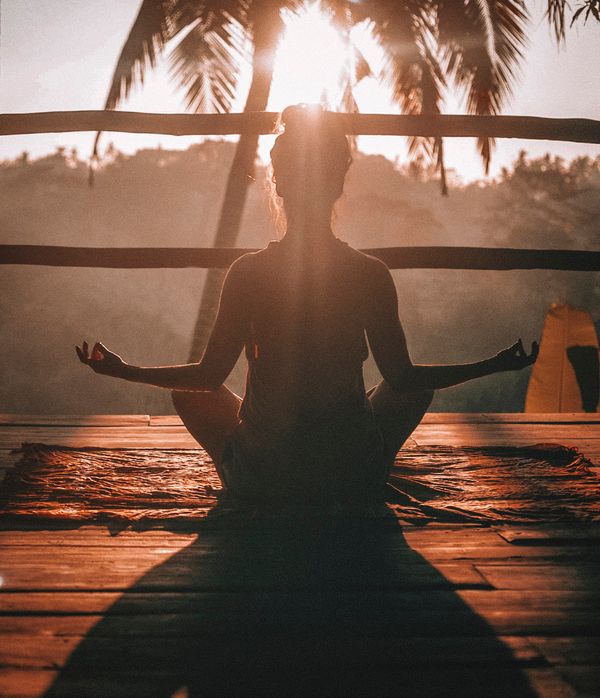 Weigh Loss Tips : Time To Go Back To The Roots With These Ancient Indian Eating Habits.
We have changed a lot as a society, whether it's in terms of lifestyle or cuisine, and this has affected our health. We consume mindlessly, and our bodies have become a breeding ground for a variety of ailments. By Bani Sharma | YEET MAGAZINE Published 0717 GMT (1517 HKT) July 8, 2021

YEET MAGAZINE8 JUL 2021 • 5 MIN READ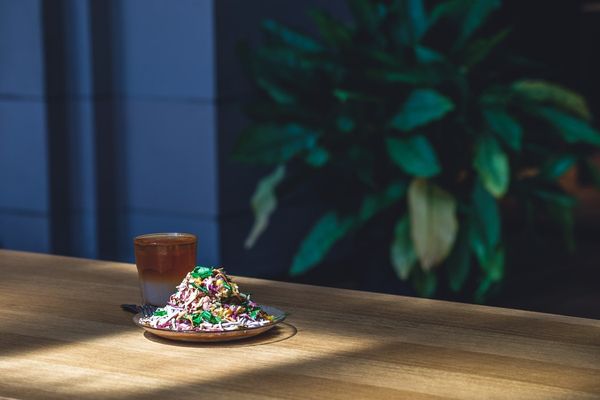 Sati Mindful Eating : How To Adopt The Increasingly Popular, Easy Ayuverdic Low -Carb Indian Diet For A Faster Weigh Loss.
Also called the Indian diet , the sati diet consists of following a vegetarian diet using Indian food traditions as a basis, it can also be used by people who practice intermittent fasting.

YEET MAGAZINE8 JUL 2021 • 10 MIN READ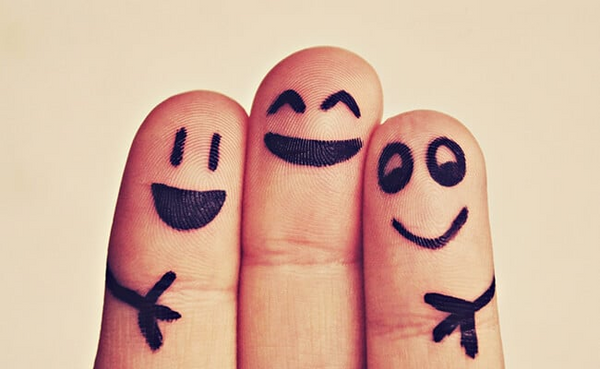 Understanding The Ergonomics Of Happiness
By Aditi Maheshwari | Published 3 :55 p.m. ET, July 1, 2021 - Why do people who smile less are considered to NOT be happy? Can someone keep smiling the entire day, even when truly happy?

YEET MAGAZINE1 JUL 2021 • 9 MIN READ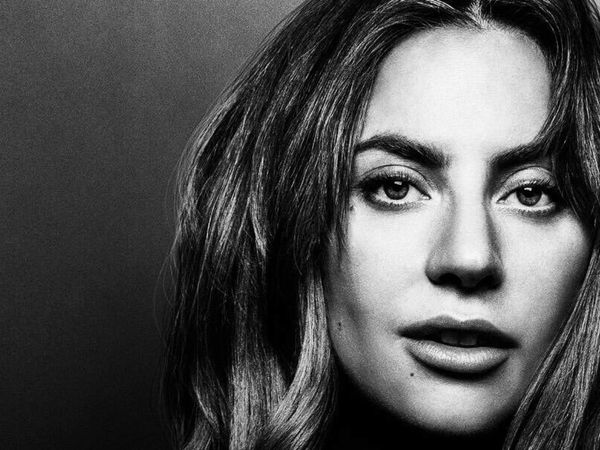 Living With Mental Illness : From Ariana Grande To Lady Gaga, These Celebrities Come Forward To Testify To Their Own Struggle
In 2018, we are just beginning to lift the veil on the taboo of mental illness. However, many are victims and, fortunately, the celebrities testify to their own struggle. Here are some stars living with mental illness.

YEET MAGAZINE29 JUN 2021 • 12 MIN READHEALTH & FITNESS
Psychology : How to outsmart a Manipulator Using The Quilt Technique
This article follows my first post on how to recognize a manipulator . Now that you know how to spot the actions of a manipulator, the challenge is to know how to thwart him . How to get out of its clutches?

YEET MAGAZINE13 JUN 2021 • 14 MIN READHEALTH & FITNESS
Psychology: Popular Techniques Used By Manipulators and How To Fight Them
Manipulators are people we come across in our ordinary daily routine settings like offices, colleges, businesses, classes, workshops, etc. They carry narcissist traits but we often fail to notice them for a long time.

YEET MAGAZINE13 JUN 2021 • 11 MIN READHEALTH & FITNESS
Psychology: Mental Manipulation:How To Overcome The Traps Of The Manipulators?
A manipulator insidiously leads one or more people to the behavior he wants. It can lead to violence, depression or suicide and like a vampire, it feeds on the other. He directs others as he pleases.

YEET MAGAZINE13 JUN 2021 • 24 MIN READ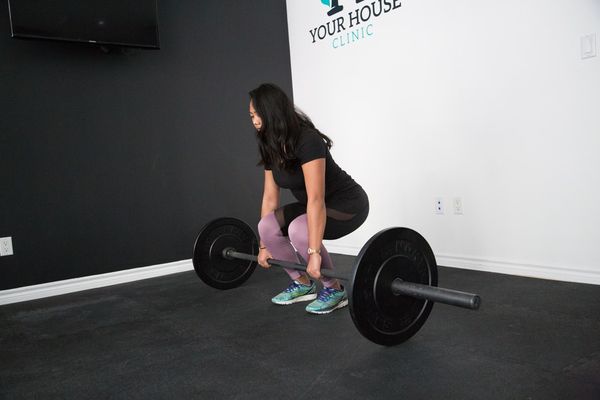 Heading Back To The Gym? Here's How To Get Back In Shape After Months Of Sedentary Lifestyle.
The desire to move comes back with the beautiful days. Especially this year when teleworking, repeated lockdowns and curfews have forced us into a sedentary lifestyle. Do not rush ball in mind. To avoid injury, it's best to get back to it gradually.

YEET MAGAZINE5 JUN 2021 • 14 MIN READHEALTH & FITNESS
The 3 Core Exercises For A Flat Stomach: How Lose Belly Fat Fast and Build Muscles.
The sheathing solicits and strengthens the entire abdominal strap. The key: a flat, muscular stomach. But be careful, if this exercise is poorly performed, it can quickly damage our back.

YEET MAGAZINE5 JUN 2021 • 5 MIN READ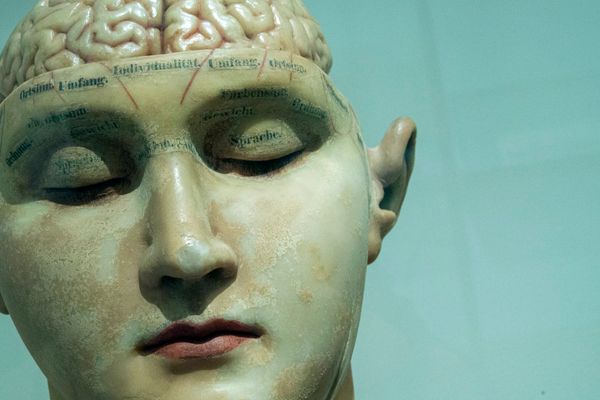 Ways To Beat Brain Fog And Get Over That Afternoon Slump.
By Aditi Maheshwari    |  YEET MAGAZINE | Posted 0432 GMT (1232 HKT) May 26 2021 We all experience a lack of drive occasionally but brain fog is much more than that, it'

YEET MAGAZINE26 MAY 2021 • 10 MIN READ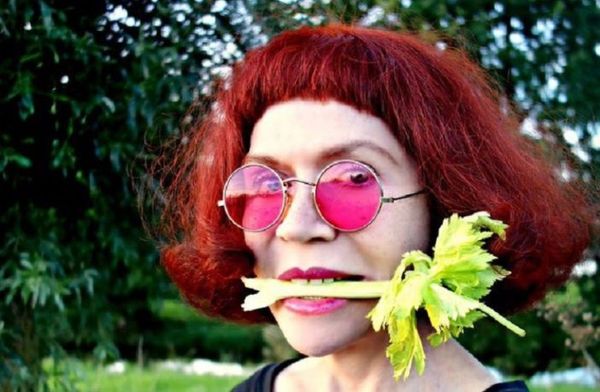 Danish doctor warns: Vegan food may lead to mental retardation
By YEET MAGAZINE |Updated 1818 GMT (0218 HKT) May 25, 2021 NORTHERN EUROPE Chief physician Allan M. Lund at Rigshospitalet in Copenhagen warns that vegan food can have severe consequences,

YEET MAGAZINE25 MAY 2021 • 24 MIN READ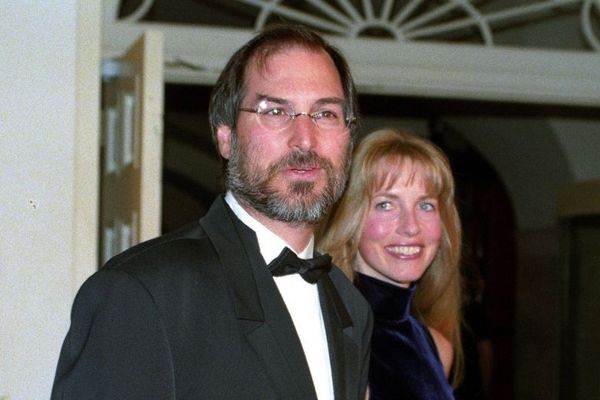 Did Steve Jobs Smell Bad? The Craziest Stories About A Mad Genious Who Had A Fruit Only Diet.
The fact that we spend half our time on our smartphones is not our fault, but that of Steve Jobs (1995-2011). Few people have had as much of an impact on our way of life as the Apple mogul.

YEET MAGAZINE22 MAY 2021 • 67 MIN READ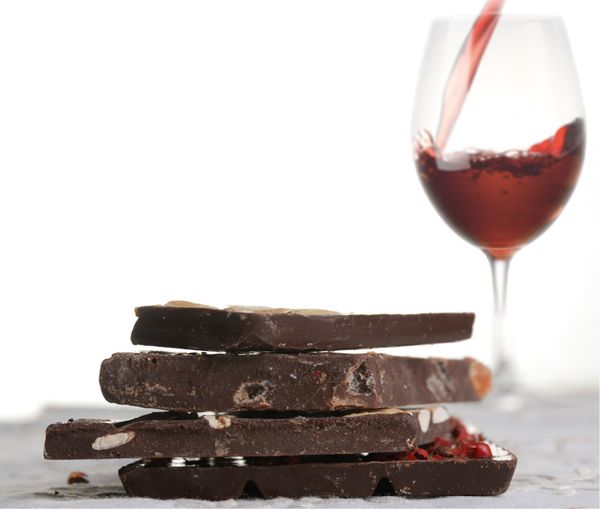 Lose weight on a diet of red wine and chocolate?
There are a few diets that allow a sprinkling of chocolate and a glass of Merlot here and there, but the latest weight-loss sensation allows so much more than a

YEET MAGAZINE30 APR 2021 • 3 MIN READ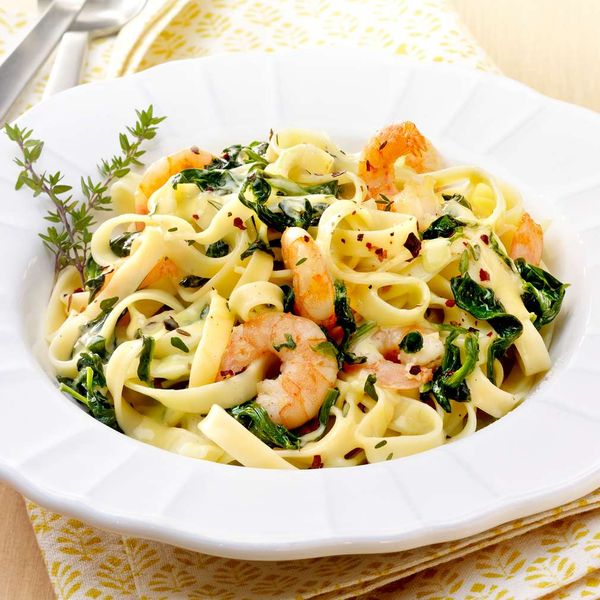 Eating pasta may help weight loss new study suggests.
"Eating pasta may help with weight loss," The Independent reports. But what the headline fails to make clear is that researchers were looking at pasta in the wider

YEET MAGAZINE30 APR 2021 • 6 MIN READ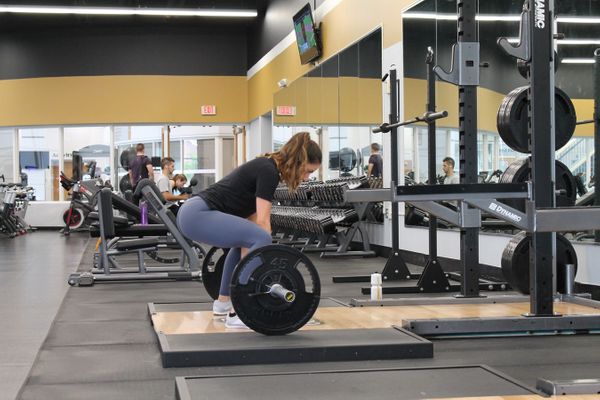 Strugling To Lose Weight After Age 40? A Few Tips To Help You Avoid The Common Mistakes -Personal Experience.
By Danielle Cerulo

YEET MAGAZINE28 APR 2021 • 47 MIN READ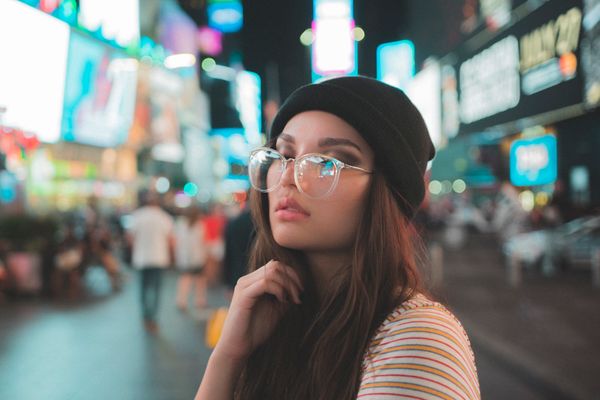 Coping With Depression: What People Think Versus What It Actually Is.
By Vibha Singh | Debunking myths about mental illness, and depression, to be more specific.

YEET MAGAZINE27 APR 2021 • 112 MIN READ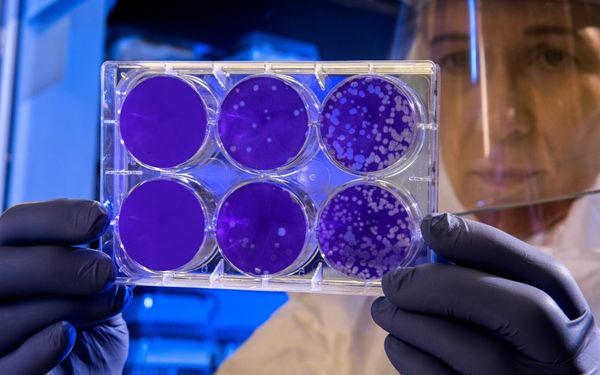 Understanding Coronavirus Threat And How It Compares To Past Pandemics Through History.
By Aditi Maheshwari | Started by eating pangolins, bats or consuming animals in some fashion.

YEET MAGAZINE12 APR 2021 • 4 MIN READ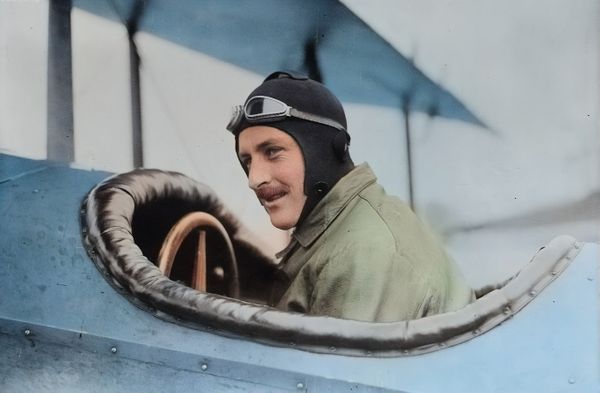 The Benefits Of Traveling: How Travel Help Generating Ideas and Learning.
By Aditi Maheshwari

YEET MAGAZINE28 MAR 2021 • 6 MIN READ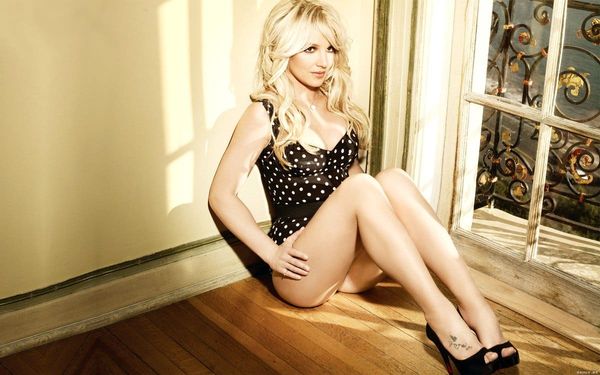 How to lose weight quickly? The Britney Spears Keto Diet Can Help
By Eugenia Smith

YEET MAGAZINE28 MAR 2021 • 3 MIN READ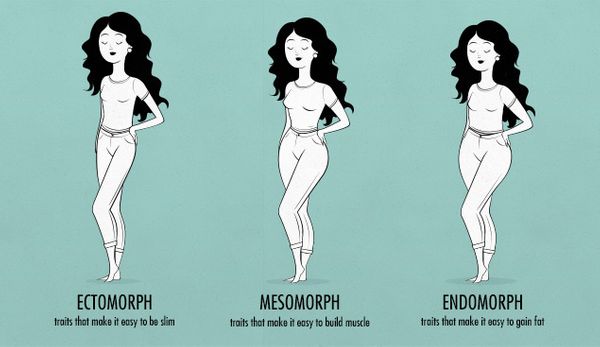 Do Heavier People Mindlessly Eat More, While "Naturally Skinny" People Eat Less? Weight Loss Myths Debunked
There is a major benefit to keeping track of the foods you eat: It gives you the flexibility to eat what you want, all in a reasonable way, says Dr. Seltzer.

YEET MAGAZINE25 JAN 2021 • 3 MIN READ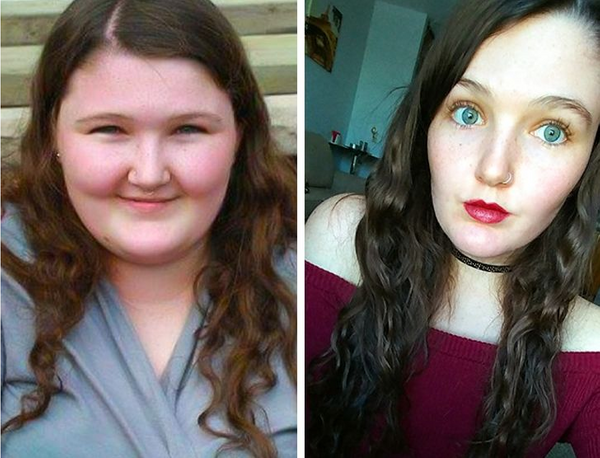 Weight-based Teasing and Bullying : How I Lost 30 Pounds In One Year.
What do you do when you are bullied for your weight right through your teenage years, not able to play your favourite sport and can't fit into the dresses

YEET MAGAZINE19 NOV 2020 • 5 MIN READ