Palazzo Grimani: A Sumptuous Venetian Palace
Palazzo Grimani belonged to a doge and then to his son, a cardinal who had the virtue of being a great collector. Until 2022, his sculptures are exceptionally returned to their place of origin. Breathtaking beauty.
By | YEET MAGAZINE  Updated 0200 GMT (1000 HKT) August 25, 2021
Palazzo Grimani belonged to a doge and then to his son, a cardinal who had the virtue of being a great collector. Until 2022, his sculptures are exceptionally returned to their place of origin. Breathtaking beauty.
Officially, the most popular event in Venice at the moment is the Architecture Biennale, which occupies the vastness of the Arsenale and the Giardini. Even if the general theme may seem thrilling since it is titled "How are we going to live together?" », The visual form given to the political, economic and ecological issues underlying the question is difficult to access and often poor.
On the other hand, the marvel of wonders in Venice at the moment, the almost novelty to visit without fail, is a palace located not far from the Rialto: the Palazzo Grimani. Since 2019 we can see it in its reconstituted version of 1594, embellished with contemporary novelties. The palace was built by Antonio Grimani, a new fortune from the region who was elected doge in 1521. But it was his son Domenico, cardinal from 1493, who was the great collector of this lineage.
These gentlemen owned properties as far as Rome, in the basement of which they discovered Roman statues which will be incorporated into their personal museum. They also showed remarkable interpersonal skills, to the point of being at the center of diplomatic negotiations - very profitable financially - between the Pope and the Serenissima.
In 1587, all the sculptures were donated to Venice, until integrating, in the contemporary period, the collections of the Archaeological Museum.
A one-of-a-kind palace
As for the palace, it was bought by the Italian State in 1981. Unique in its kind and recently restored, it is decorated in a non-Venetian but Roman style. The frescoes and stuccos were made by Antonio da Udine, a pupil of Raphael. The sala della Tribuna, designed in geometric profusion with its niches, columns and other architectural elements, was reinvested until November 2022 by the collection of classical sculptures by Domenico, thanks to the Venetian Heritage association . We know that since the late eighteenth th  century, many Venetian collections contained in the palaces were scattered around the world. This reconstruction is therefore a great event.
The place also hosts paintings made especially for the site by the German painter Georg Baselitz (born in 1938). They replace a series of twelve portraits of Grimani, sold the XIX th  century. For this new production, the artist proceeds to print effects of one canvas against another, not very convincing. The Baselitz exhibition, still in Venice, at the Vedova foundation (fondazionevedova.org) is in this respect more interesting… Before the retrospective that the Center Pompidou will dedicate to it in October.
DOMUS GRIMANI
Exhibitions
At Palazzo Grimani in Venice. Tuesday to Sunday, 10 a.m. to 7 p.m., until November 27, 2022. palazzogrimani.org.
MOST READ
TRAVEL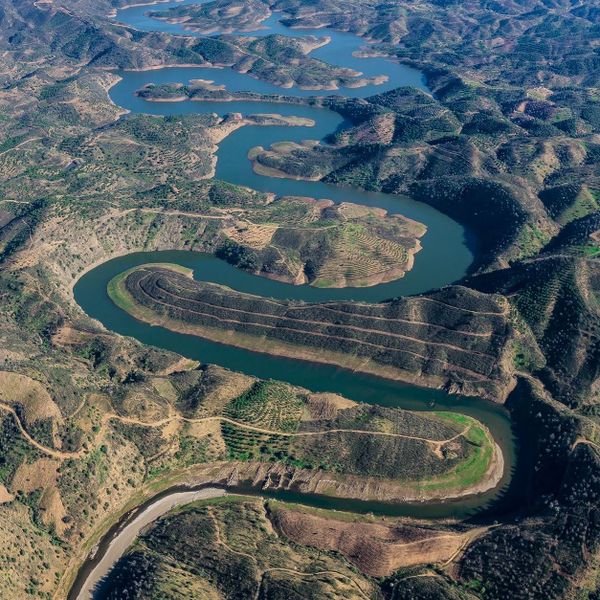 The Fascinating Tale Of The Odeleite, The Blue Dragon River In Portugal And Europe's Biggest Mystery
By Aditi Maheshwari | YEET MAGAZINE Updated 8:44 a.m. ET, June 16, 2021 It originates in the mountains of the Serra de Caldeirao & flows through the municipalities of Sao Bras de Alportel, Tavira, Alcoutim, Castro Marim Faro district. Odeleite is a right tributary of the River Guadiana.

YEET MAGAZINE16 JUL 2021 • 4 MIN READ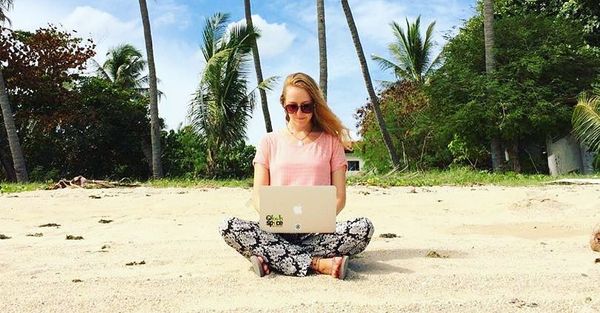 Work Abroad While Traveling? Here Are The Top 20 Jobs To Consider
Working abroad is a great opportunity for young graduate For a first professional experience, many young people dream of working abroad. embarking in working holiday programs such as "young" visa for traveling which allows young people aged 18 to 30 to travel.

YEET MAGAZINE10 JUL 2021 • 14 MIN READ
Kerala, An Indian God's Own Country Where Life Embraces Nature And Capital Of The World's First Martial Art
Embark upon your journey with Kochi, a major port city on the Malabar Coast of India bordering the Laccadive Sea, a part of the Arabean Sea. By Supreet Kaur Gujral | YEET MAGAZINE | Published 2:15 a.m. ET, July 10, 2021

YEET MAGAZINE10 JUL 2021 • 13 MIN READ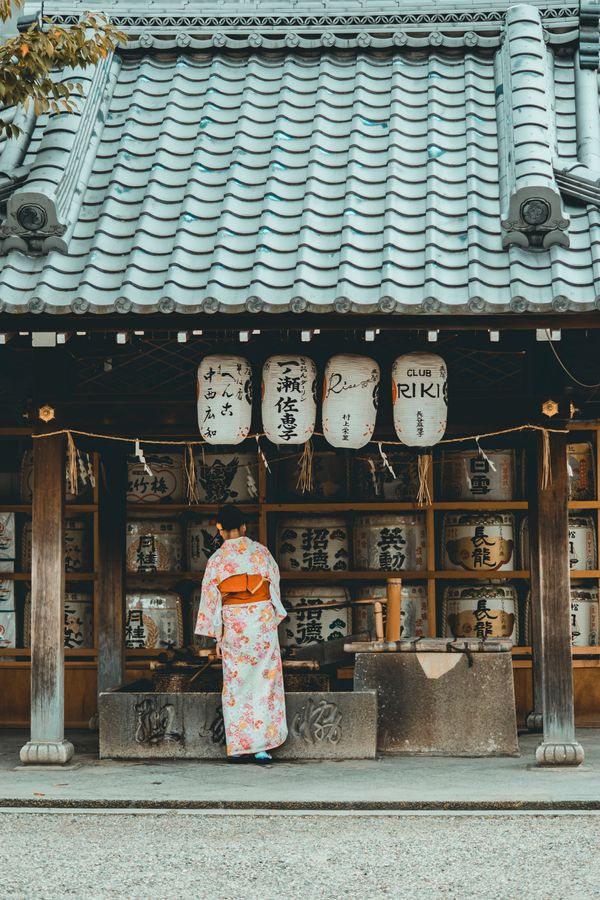 Japan : Yeet's Backpackers Guide For An Extraordinary Trip, Even After The Coronavirus Pandemic
Between countryside and megalopolis, discover the different facets of the land of the rising sun. From Tokyo to Kyoto, see the best Japan has to offer in this exclusive guide. By Nina Sarin | YEET MAGAZINE - Updated 0222 GMT (1022 HKT) July 9, 2021

YEET MAGAZINE9 JUL 2021 • 14 MIN READ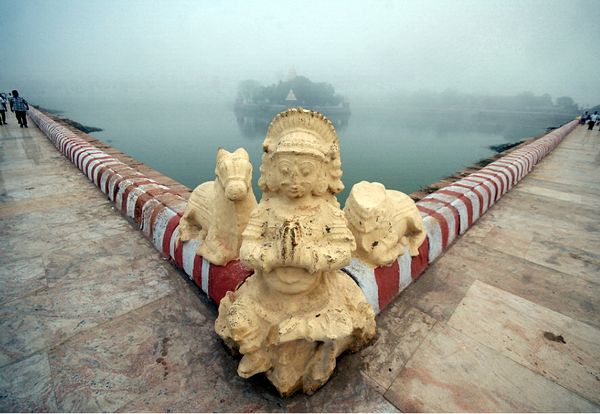 A Trip In Madurai, India : The City That Never Sleeps
Whilst traveling to South India, one gets a chance to discover the city that never sleeps. Nestled on the banks of the Vaigai river is this 2500-year-old city. By Nehasri Ravishenbagam | YEET MAGAZINE Published 2:15 a.m. ET, July 7, 2021

YEET MAGAZINE7 JUL 2021 • 12 MIN READ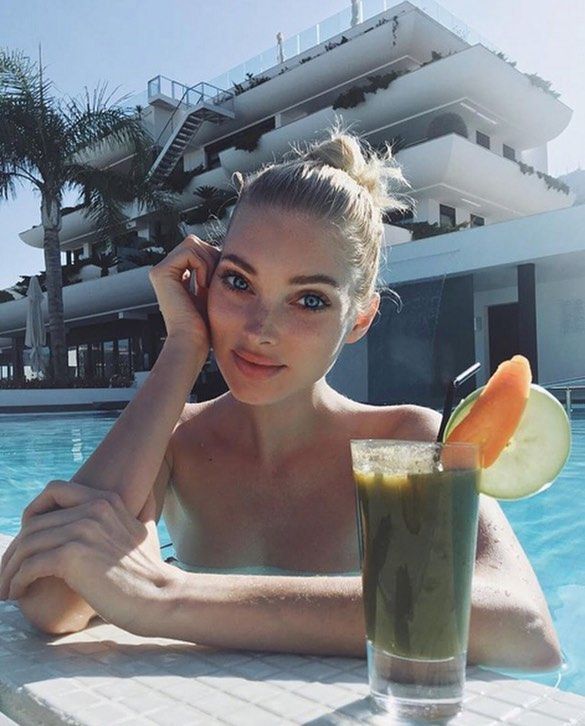 How Wellness Retreats Are Booming , Becoming Travellers Favourite Vacation To Relax And Recharge.
By Yara Arkadan | YEET MAGAZINE Posted 0803 GMT (1603 HKT) July 3, 2021 These Five Ultimate Retreats Are To Be Checked Out And Booked As Soon As Possible.

YEET MAGAZINE3 JUL 2021 • 13 MIN READ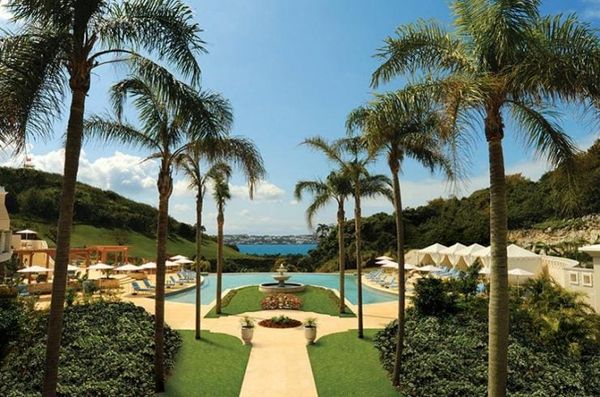 The Most Prestigious Hotel Swimming Pools In The World
Are you planning to take a refreshing vacation in the scorching summer sun, looking for a quiet place to relax by the water? These prestigious pools will do the trick.

YEET MAGAZINE29 JUN 2021 • 15 MIN READ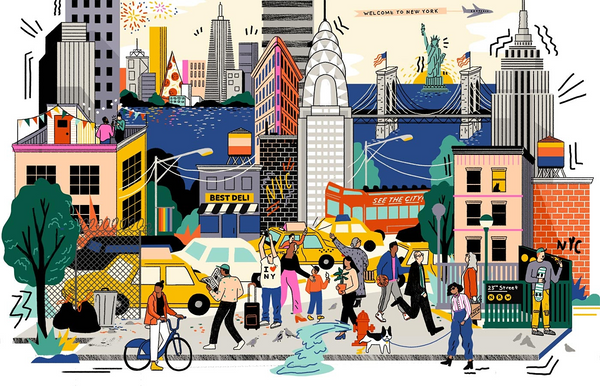 Are You Planning A Trip to New York City? Here Are Some Interesting Events You Can Attend In One Week.
This city never sleeps for a reason — there's way too much to do. Catch an art show in Chelsea or a play Off Broadway. Head to an underground venue to see your favorite band play live or to a pop-up for a mouthwatering prix fixe meal.

YEET MAGAZINE25 MAY 2021 • 48 MIN READ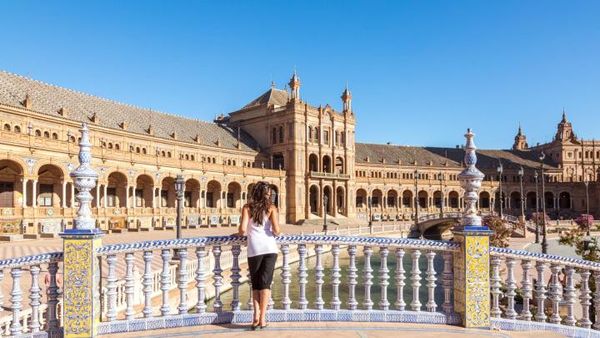 Spending Summer In Europe?Explore Top attractions - Experience The Best Of Your Destination With Attractions, Tours, Activities.
Recommended in Europe Our top picks for Europe experiences to get you started - A courtesy of booking.com

YEET MAGAZINE22 MAY 2021 • 12 MIN READ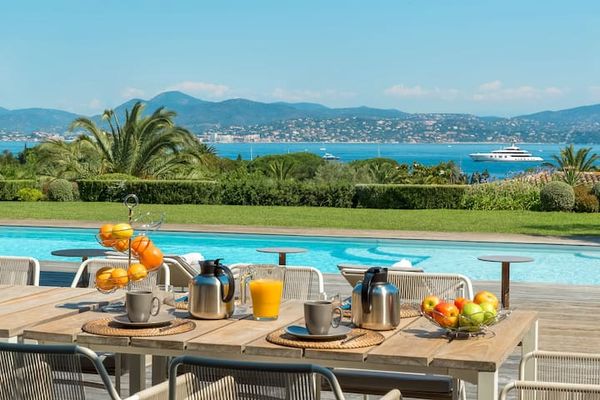 France : These Exquisite Luxury Properties Could Be Yours To Rent On Airbnb Luxe And Prices Are Ridiculously high
YEET  MAGAZINE  Published 1333 GMT (2133 HKT) May 22, 2021 Airbnb Luxe homes in FranceLUXEEntire villa in ÈzeVilla on the Sea · Villa on the Sea - 5Br - Sleeps 1010

YEET MAGAZINE22 MAY 2021 • 21 MIN READ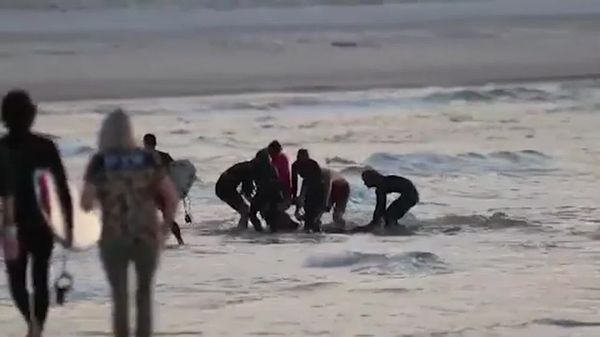 Australia : Surfer Dies After Shark Attack
YEET - Published 0914 GMT (1714 HKT) May 22, 2021 NewsFlash NewsA surfer died after being attacked by a shark on a beach north of Sydney, Australian authorities said Tuesday

YEET MAGAZINE22 MAY 2021 • 61 MIN READ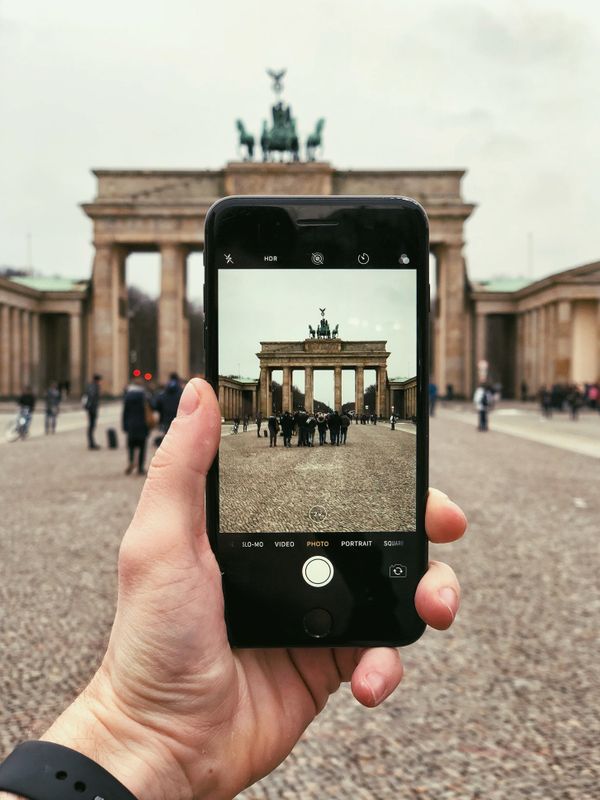 Post- covid Tourism: Things To Do In Berlin
Updated 0658 GMT (1458 HKT) May 20, 2021 By Loic Henry What should you visit in Berlin?   Small selection of places to visit that come off the usual tourist trail:

YEET MAGAZINE20 MAY 2021 • 6 MIN READ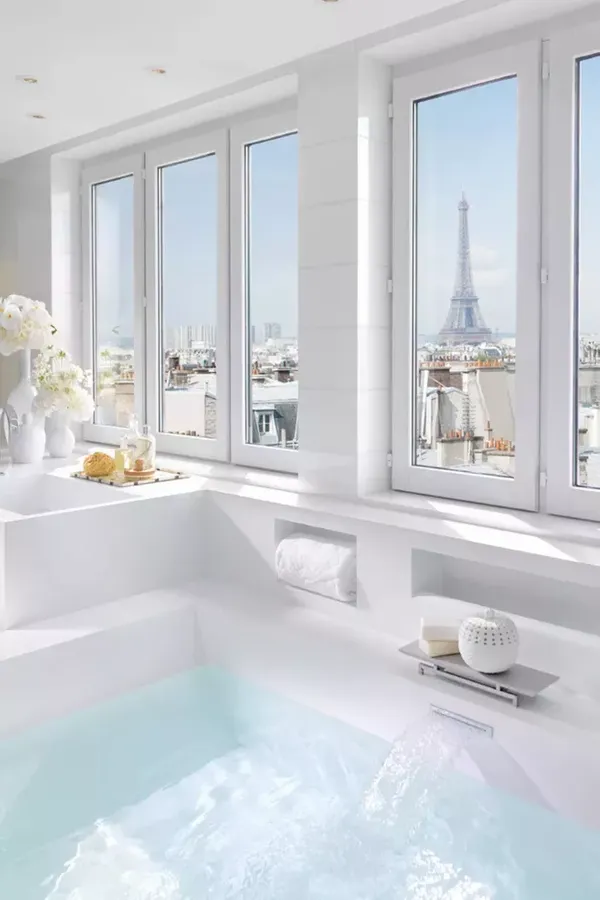 Under The Magnifying Glass of Yeet Magazine: The Mandarin Oriental In Paris
In the very chic rue Saint-Honoré, near Place Vendôme, upscale boutiques and fashion houses, suddenly, a place appears. Like a luxurious palace which crushes neither the soul nor the delicacy. Welcome to the Mandarin Oriental.

YEET MAGAZINE30 APR 2021 • 114 MIN READ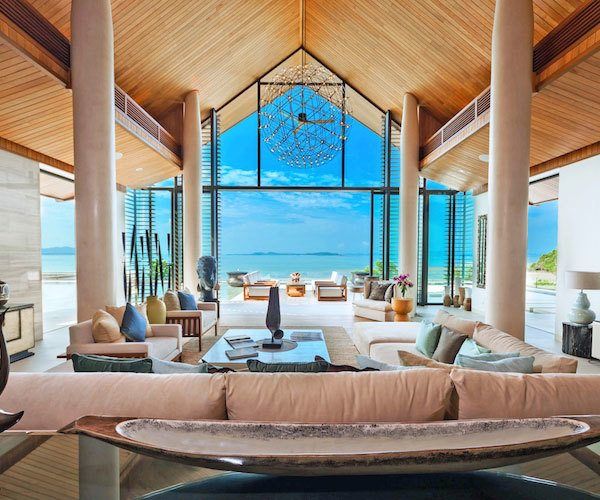 Asia's most lavish holiday villas for a luxury 'isocation' experience
Accommodation, Asia, Indonesia, Regions, Thailand, Vacation Rentals Yes. You read it correctly – isocation. No typographical errors here. We know how the pandemic and the quarantine have sparked a phenomenal new

YEET MAGAZINE29 APR 2021 • 19 MIN READ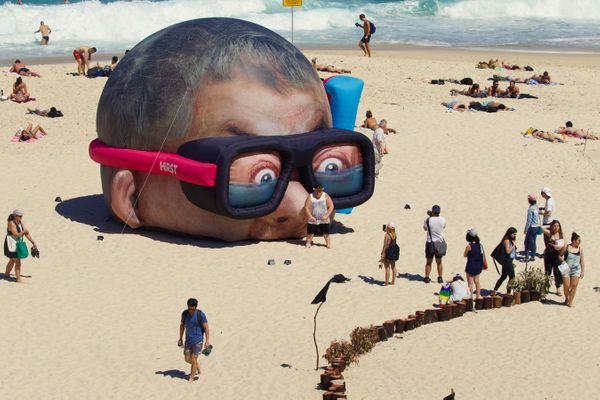 Why Australia Has The Best Beaches, Not Mexico
By Nicole Bass | What Mexico lacks (aside from a tiny strip off northern Baja) is temperate/sub-Antarctic beaches.And while Mexico's marine life makes Mediterranean islands (definitely overrated) look sterile...

YEET MAGAZINE19 APR 2021 • 8 MIN READ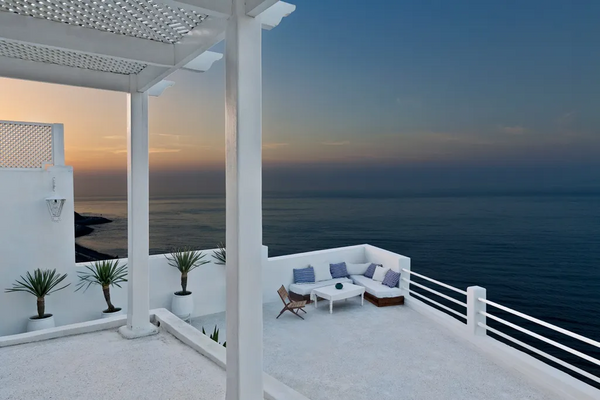 9 Airbnbs You Will Want to Rent Just for the View
Whether on the beach in Malibu, the shores of Lake Como or hidden in the Greek islands, we 've spotted nine houses of character on Airbnb, and the keys could be yours to rent this summer.

YEET MAGAZINE14 APR 2021 • 4 MIN READ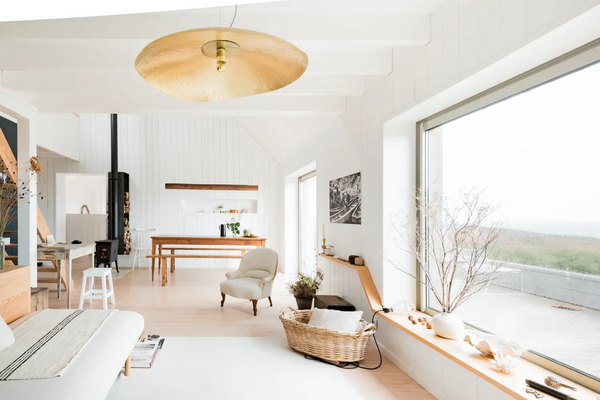 © Airbnb The Best Houses With Sea View You Could Rent This Summer Are On Airbnb.
By Natasha Vila | To forget lockdowns, quarantines, and travel restrictions, during COVID And beyond, one could imagine getting an overview of the beautiful houses plunging onto the most beautiful Normandy and Breton beaches for rent on Airbnb.

YEET MAGAZINE14 APR 2021 • 3 MIN READ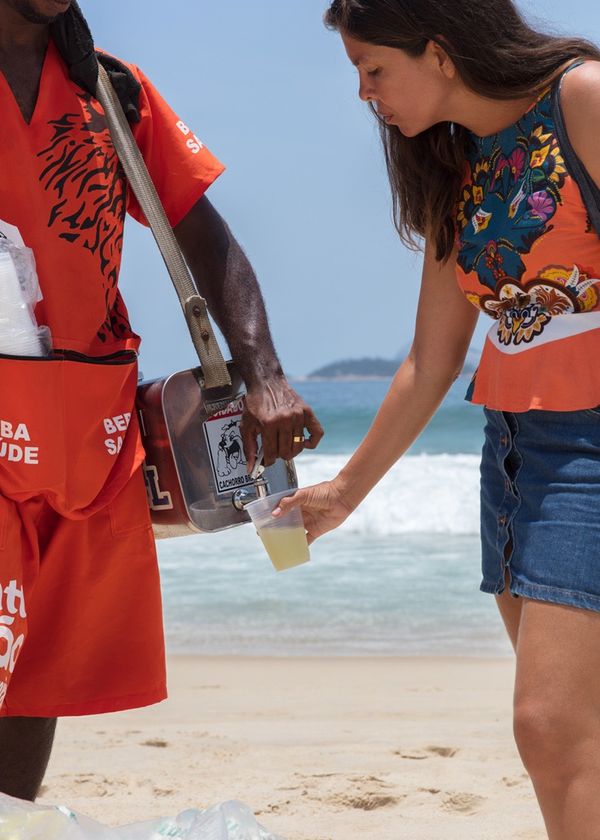 Rio de Janeiro 10 Reasons To Make Brazil Your Summer Destination.
By Alexandra Di Greco | The beach, something of an agora brasiliera, is an integral part of life in Rio, more so than in any other city in the world, producing the delightful sensation of being on an endless vacation.

YEET MAGAZINE9 APR 2021 • 6 MIN READ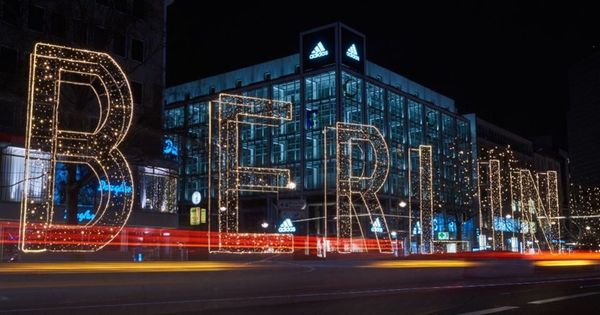 Berlin: The Edgy City, From Its Fashion To Its Architecture And Charged Political History.
By Joan Ulrich | With a population of almost 4 million people, Berlin is the second most populous city proper in the European Union and the seventh most populous urban area in the European Union.

YEET MAGAZINE9 APR 2021 • 10 MIN READ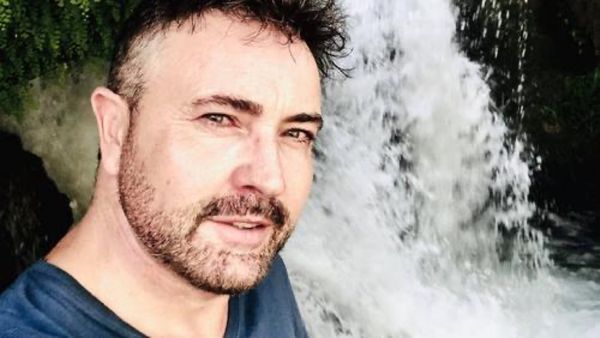 Turkey: French Tourist Jailed For Attempting To Bring Home A Holiday Souvenir.
Turkey: When Bringing A Holiday Souvenir Can Lead To Jail The ruins of Side in Turkey Joël Soler, a French documentary filmmaker has paid the price for the very strict

YEET MAGAZINE14 MAR 2021 • 2 MIN READ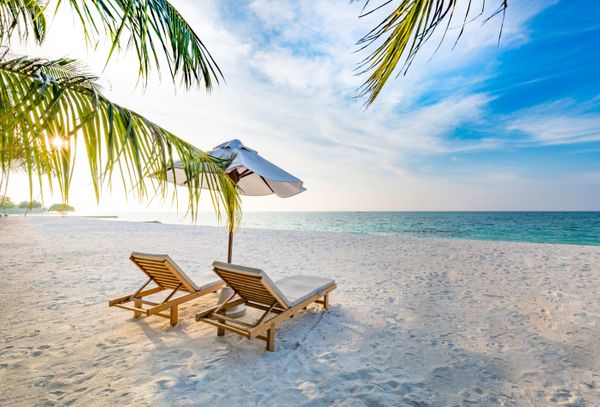 How to get a Black Friday travel deal during the pandemic.
Major travel sites are offering deals up to 75% off on Black Friday.Millions of Americans expected to travel for Thanksgiving despite CDC warningsAmericans plan to travel on holiday after

YEET MAGAZINE28 NOV 2020 • 3 MIN READ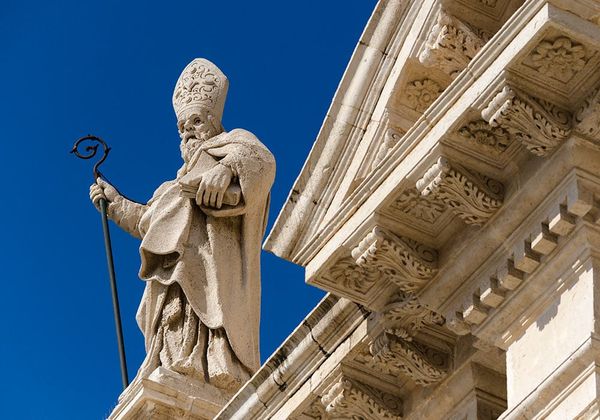 Syracuse - Sicily - Italy - A World Heritage Site.
Siracusa is a historic city in southern Italy, the capital of the province of Syracuse. The city is famous for its rich Greek history, culture, amphitheatres, architecture, and as the

YEET MAGAZINE17 AUG 2019 • 2 MIN READ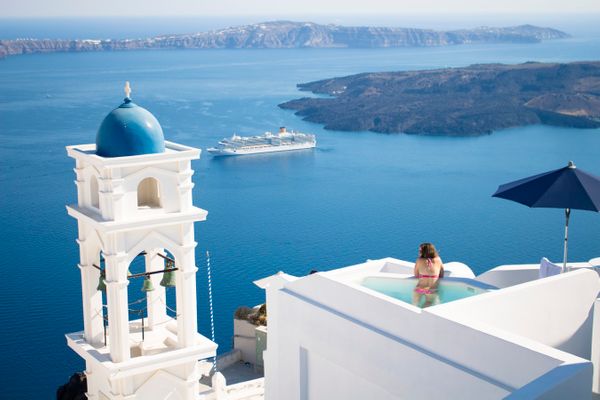 Santorini Thira, Greece.
Santorini is romantic sunsets, amazing landscapes, unique architecture and delicious food. Walk around the island to discover its secrets, from the typical white houses, great monuments, fantastic art and archeological

YEET MAGAZINE24 JUL 2019 • 5 MIN READ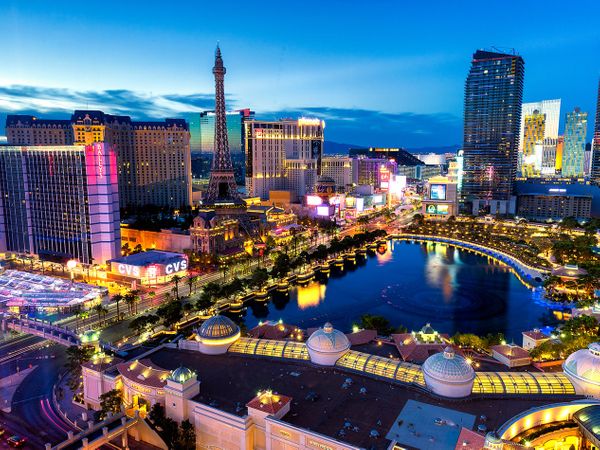 Welcome to Las Vegas!
Las Vegas is a shimmering seductress promising excitement, revelry, and fortune. A town literally built to entertain, the 'Sin City' of today is so much more than the gamblers den

YEET MAGAZINE24 JUL 2019 • 5 MIN READ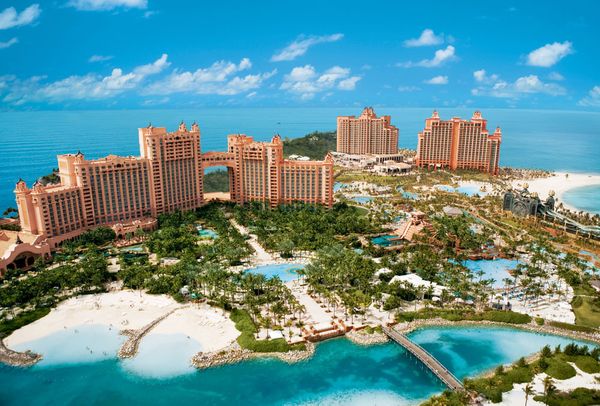 U.S. Issues Travel Advisories for Two Popular Spring Break Destinations.
Dramatic cold spells, extreme winds, and natural disasters have punctuated the winter season, leaving many Americans seeking sunny beach destinations for spring break. The Caribbean is often a top choice

YEET MAGAZINE7 MAR 2019 • 1 MIN READ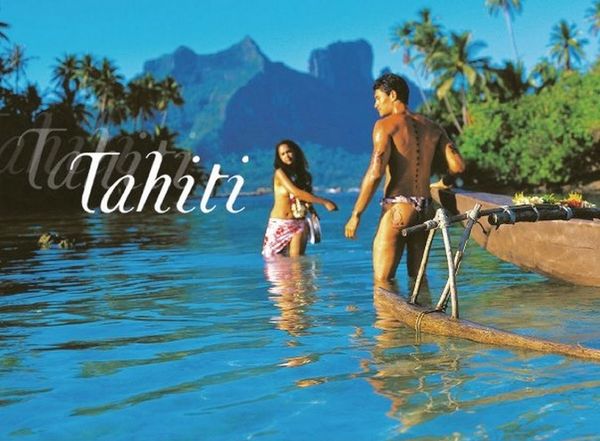 Bora Bora: Jewel of the South Seas.
Undoubtedly the most celebrated island in the South Pacific, Bora Bora is French Polynesia's leading lady. Her beauty is unrivaled and her fame, unwavering. Bora Bora is one of the

YEET MAGAZINE19 JUL 2018 • 4 MIN READ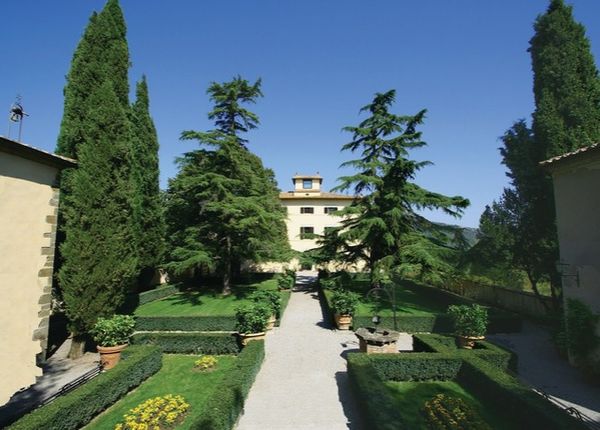 Enchanting country mansion in central Italy.
A peaceful stay in one of Italy's most traditional regions, with a spa discount and two glasses of prosecco. Umbria is a destination renowned for its sweeping vineyards, ancient hilltop

YEET MAGAZINE12 JUN 2018 • 1 MIN READ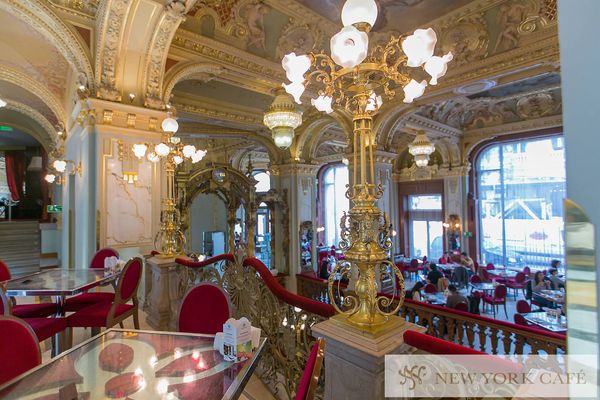 Is Budapest's New York Café - The Most Beautiful Café In The World?
The New York Café has lived through many eras, political systems and historical turning points. Still, it has always been reborn, sparkling and occupied by those who longed for its

YEET MAGAZINE4 APR 2018 • 2 MIN READ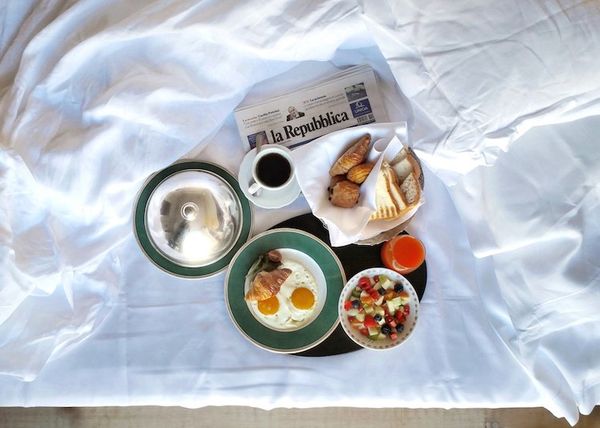 Florence at Seventh Heaven.
Florence, the birthplace of the Italian Renaissance, is a beautiful city full of churches, picturesque squares, local markets and bustling trattorias. Clerkenwell Boy CLERKENWELL BOY Clerkenwellboyec1 is an anonymous Instagrammer

YEET MAGAZINE3 APR 2018 • 3 MIN READ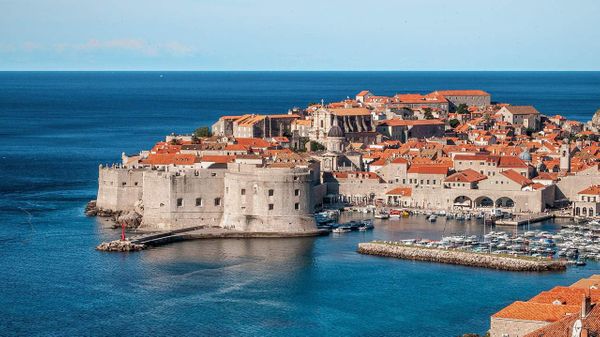 2 minute travel guide to Dubrovnik, Croatia
2 minute travel guide to Dubrovnik, Croatia Dubrovnik, on the Adriatic coast in Croatia, is famous for its historic Old Town and as a backdrop for the filming of Game

YEET MAGAZINE17 MAR 2018 • 1 MIN READ
How to plan the perfect wedding abroad.
BY SOFIA LEVIN It might not seem like it at first, but planning a destination wedding needn't take any more effort than organising one at home. Having recently returned

YEET MAGAZINE26 FEB 2018 • 5 MIN READ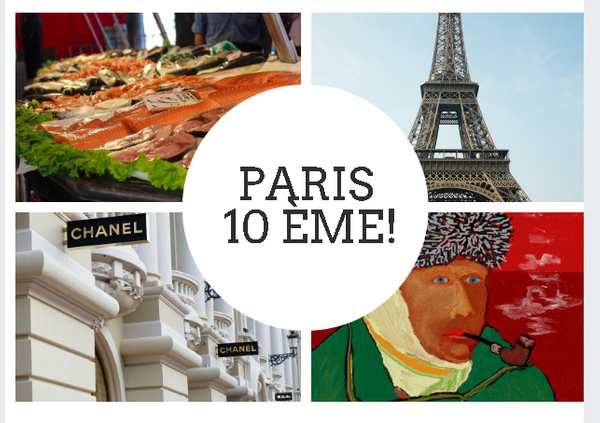 Paris 10 ème arrondissement.
Paris 10th arrondissement, 4 lively neighborhoods, 2 main train stations and the charming Saint Martin canal The 10th arrondissement is located on the right bank of the Seine and in

YEET MAGAZINE21 NOV 2017 • 3 MIN READYEET MAGAZINE © 2021LATEST POSTS
BOOKS & EXHIBITIONS
The fascinating collection of Mu.ZEE in Ostend
Elma's dark ballad
Virus on the Thames