Behind The Scenes Of Men Fashion On Instagram : Meet Alejandro Acero, The Mexico-Born Influencer Taking Paris By Storm
When Alejandro arrived in Paris in the fall of 2017 he had no idea the city could turn into his canvas and recurrent source of inspiration. By Lorenza Aranda | YEET MAGAZINE Posted 0435 GMT (1235 HKT) August 23, 2021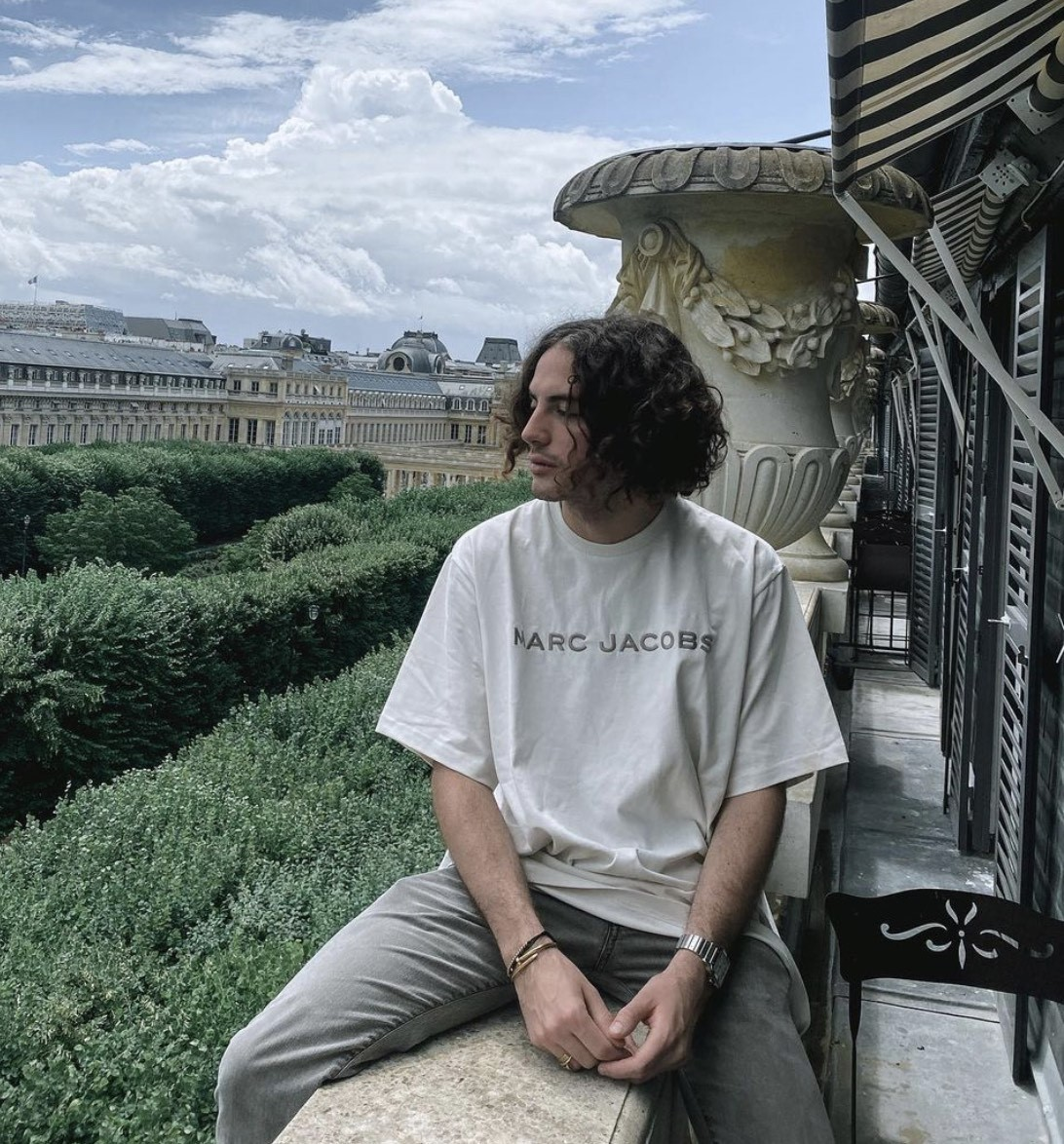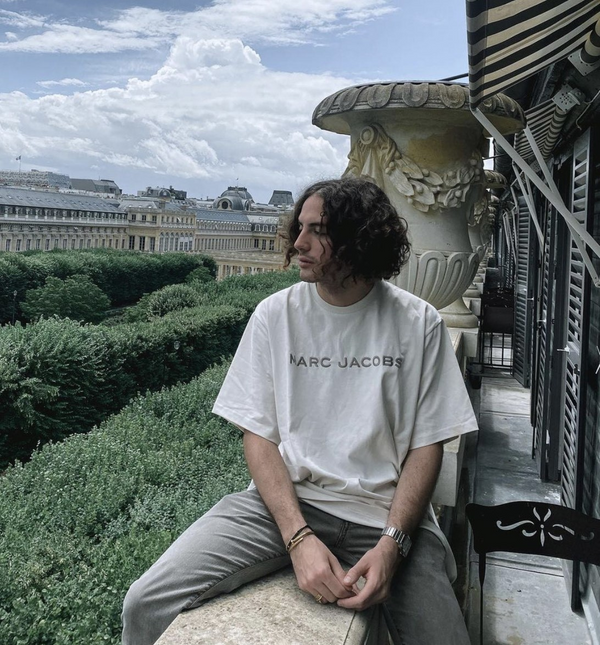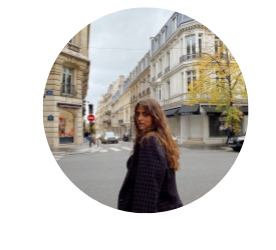 By Lorenza Aranda | YEET MAGAZINE  Updated 0200 GMT (1000 HKT) August 25, 2021

I'm sure you've wondered what it is like to make it in fashion. Especially in this day and age, it is pretty easy to become famous through social media, but not as easy to maintain the status. So I sat down with Mexican, Paris-based fashion influencer and editor in chief of the fashion magazine The Walk, Alejandro Acero.
I met Alejandro in his new Parisian apartment in the 1st arrondissement of Paris, next to the famous Palais Royal. Alex moved to this beautiful place recently, and he decorated it with the most exquisite taste. According to him, it is really important to have a place where you get inspired. For him, it is his apartment, full of beautiful art and the perfect Taschen book collection.
When Alejandro arrived in Paris in the fall of 2017 he had no idea the city could turn into his canvas and recurrent source of inspiration. Prior to Paris he had already studied direction and styling at institute Marangoni, with a career started in fashion back in Mexico. He was well underway to become one of Mexico's top men influencers.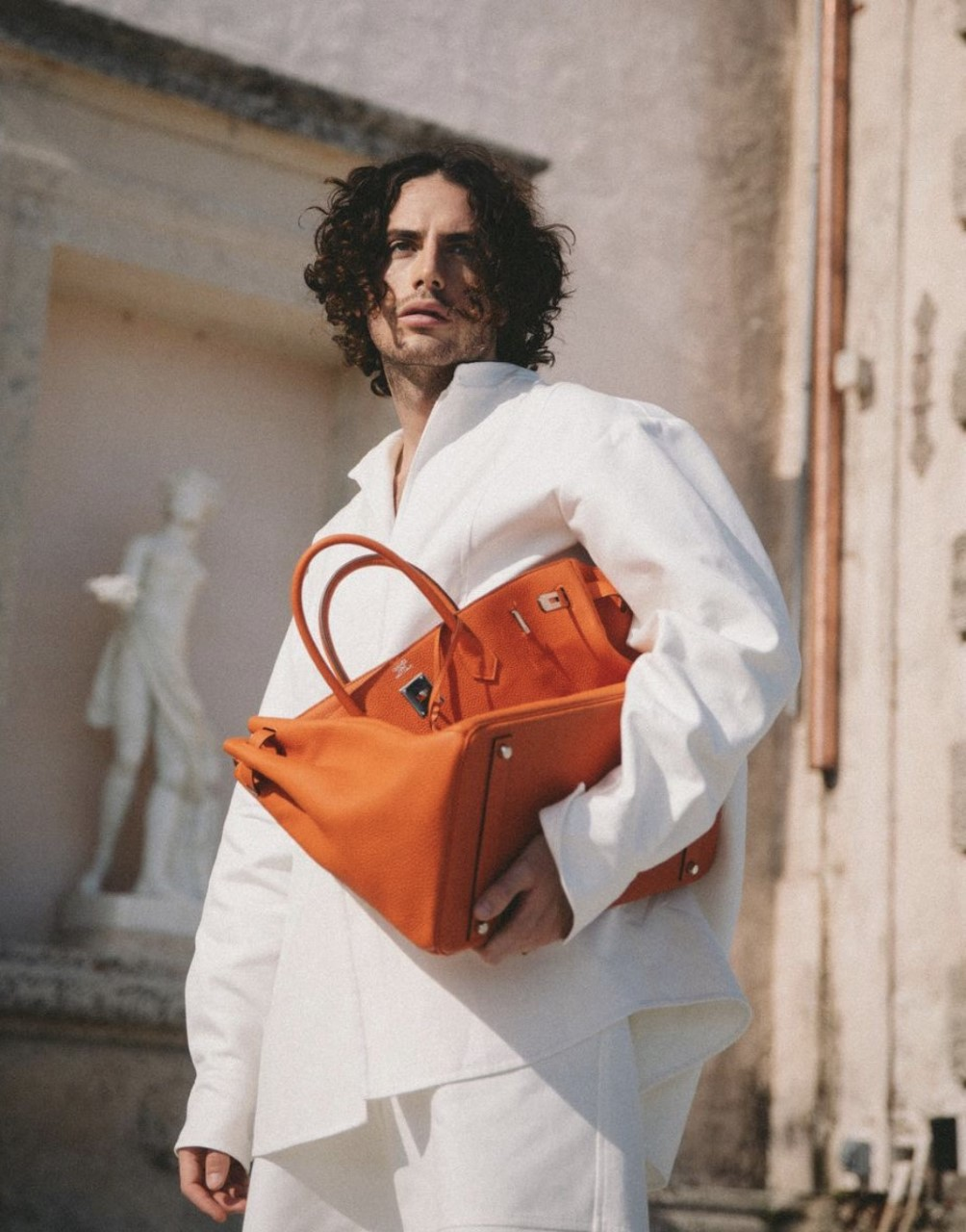 Alejandro launched his fashion career with a blog which at the time was called The Walk. Along with his sister Sira P. Vida they started documenting their experiences in the fashion world and their passion for it. What became a very successful blog eventually transformed into a digital fashion magazine that is internationally recognized. Alejandro and his sister quickly became editors in chief and have ever since created beautiful stories.

Acero did not stop there; he decided that he would make it and make it big. So he got more and more involved with the fashion world. Alex started to create his fashion profile which was independent of his magazine. He slowly began gaining contacts in the medium but felt he lacked something; he wanted to go beyond his experiences and what he knew. So he took a leap of faith and decided to move to the city every fashionista dreams of; Paris. He completed his studies and graduated with honors as a creative director and stylist. With the many challenges that the Instituto Marangoni threw his way, he still managed to grow his profile in the fashion world while making Paris his hometown.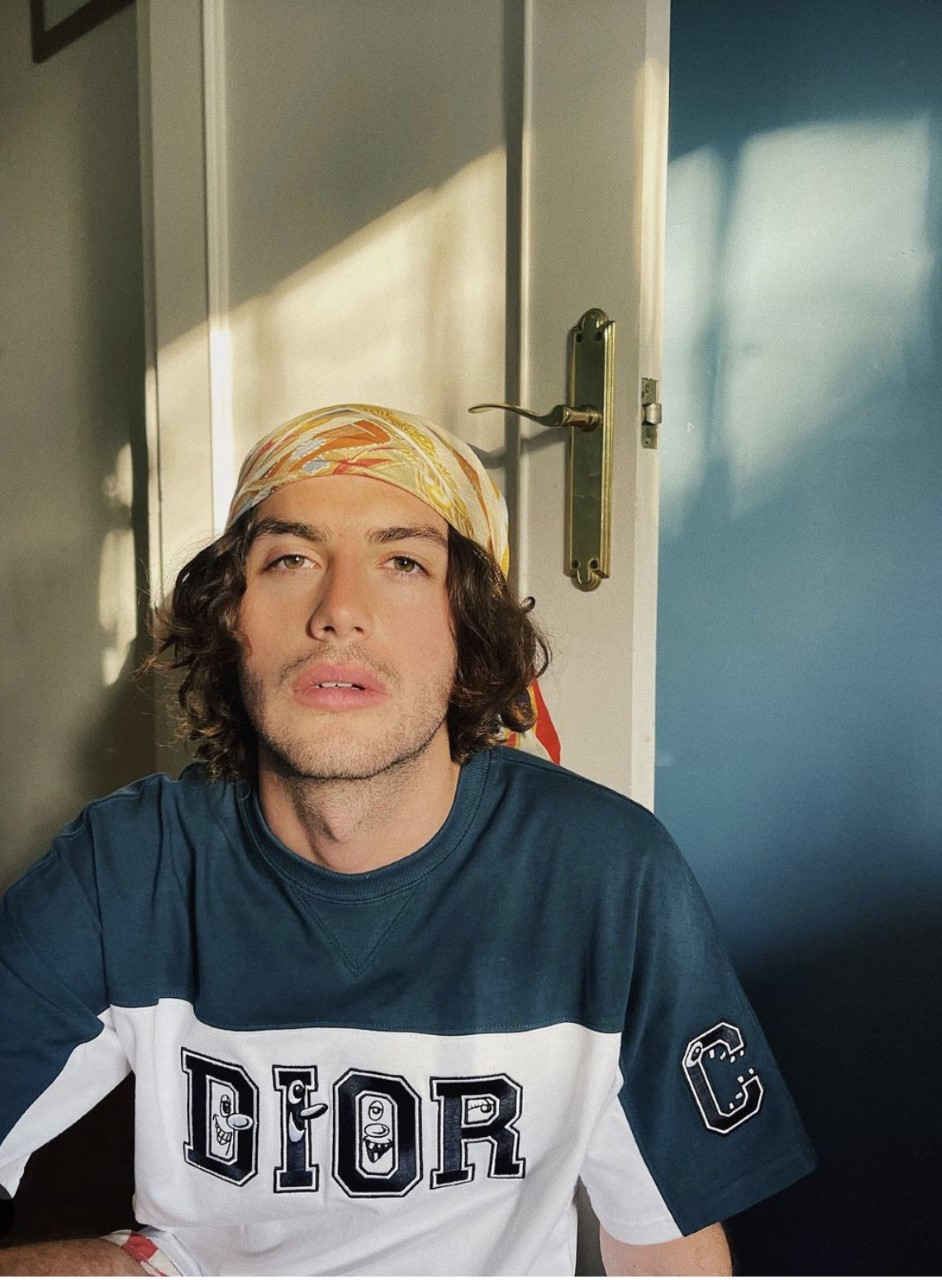 Alejandro works with fashion houses like Hermès, Prada, Balenciaga, Jean-Paul Gaultier, and Dior four years later. According to Alex, it has not always been easy, especially in Paris, where fashion is like wine, but he has managed to make it. Back in his fantastic Paris apartment, I sat down with him asked about his experiences.
L. So, why did you move to Paris, Alex, besides it being the most beautiful city?
A. I moved to Paris initially to study; it was just a course when I moved. Then I discovered an exciting career at Instituto Marangoni and ended up staying for my bachelor's in creative direction and styling.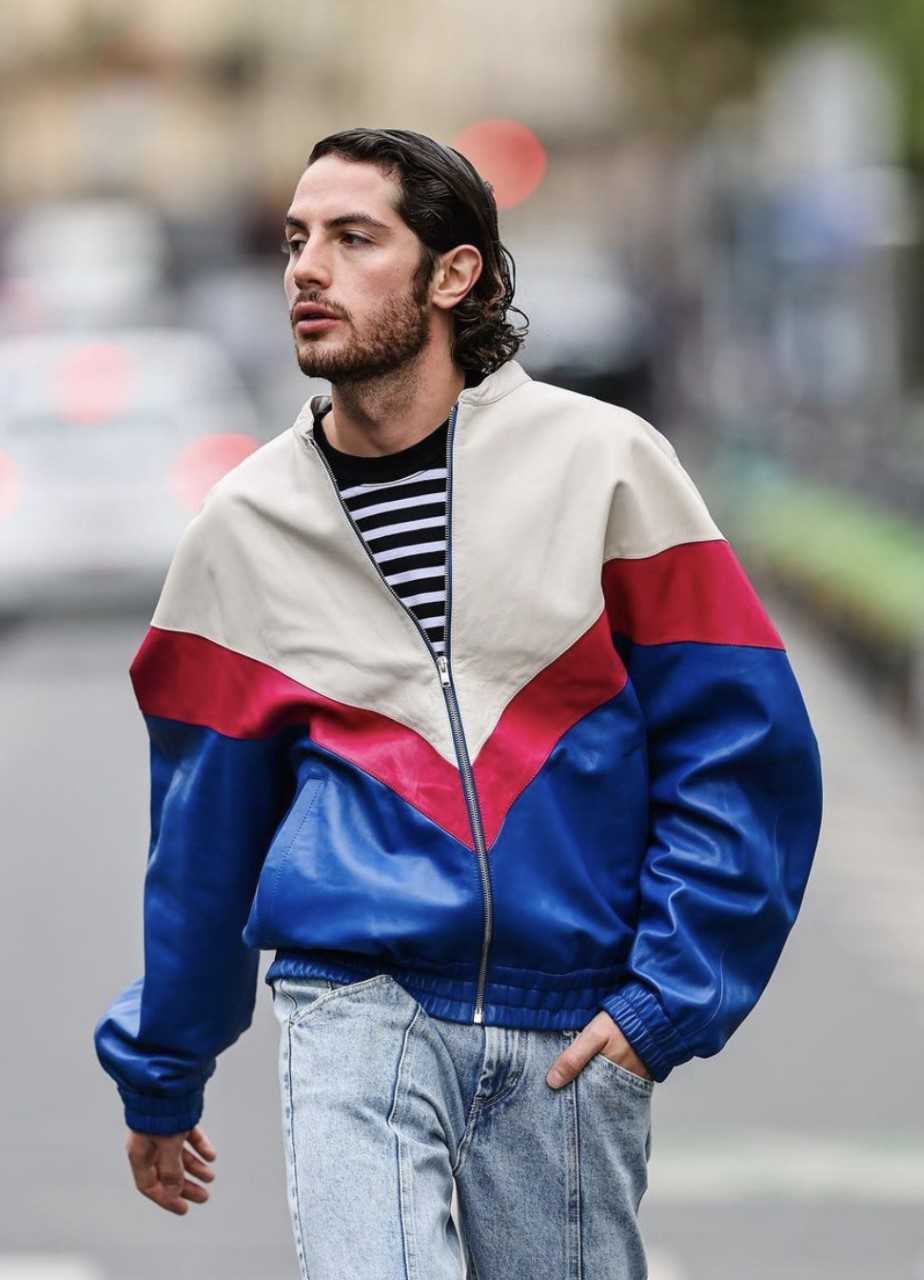 That's amazing! So what was your first introduction to the fashion world, your first memory?
I grew up surrounded by women and was raised by them, so my first introduction to the fashion world was my mom's closet and style. After that, my aunt Laura's style really inspired me. Also, my sister.
So you were always immersed in the fashion world one way or another.
Yes, I was, and I really appreciated having them to inspire me.
So you began your career in Mexico, but you have been exponentially growing since moving to France; what are the main challenges of being an influencer and fashion editor in France?
I guess it is the fact that I come from a Mexican and Latin market, but I started my career there, so I was really introduced to the PRs of brands there. So the fact of changing offices and having to start talking to other brands is difficult because they know I already have a relationship with brands in Mexico, and they don't want to interfere, so that is a big challenge.
So how does an influencer get to work with different brands? What's the process?
As an influencer, you really have to have your DNA and persona, either your real person or the one you created for Instagram. As an influencer, you have to know that you will not work with all brands because they all have different styles and targets, so you should target five or six that you like and work with your style and DNA, which will make you succeed. Some brands can be very cool, but sometimes they don't go with you or what you are trying to portray, and that's okay.
What would you answer to the question "how to make It in the fashion world"?
Perseverance is the most important thing, and being who you are without apology. You should never stop looking and seeing what the other person beside you is doing cause then you're going to lose your vision and focus. You have to believe in who you are because no one else will at the beginning.
It looks pretty challenging. Do you have an anecdote of a moment you weren't sure about your career choices?
Of course, but it's never been with fashion. Before getting into fashion, I studied law in Mexico, and every day of my life, I questioned myself, wondering if what I was doing was the right choice. I was not happy with my professional life. So I changed career paths to fashion, and today I feel so good and inspired to work every day. Actually, I had a tough day yesterday, but I went to bed and was grateful to do what I love, even if there are hard days.
And today, what do you love most about your job? What are the ups and downs?
The passion I have for it. I've thought many times about why I am so passionate about it. The history, the world surrounding fashion, and beauty, but I really don't have a proper answer. Once you are passionate about something, you will know, and it is something you've never felt before. So what you have to do is go for it, live it every day of your life. Dream for it, eat for it, drink for it, and it's going to be fun. Because if you're passionate about what you do, you will never get tired of it.
A challenge can be that fashion is evolving so much and fast, and you always have to keep updated; if you don't do it fast enough, you get the feeling of staying behind. If you do it fast enough, you can ride the wave, but if not, it isn't very easy.

What would be your advice for someone that is just starting in the fashion world?
You have to know that it-s a long day, and you have to know that it is essential to hold on to your dream. There would be many people who will try to put you down and make you believe that your dream will not come true, but you know, the law of attraction. If you're sure that it will come true, you will do the necessary things to make it happen.
How would you describe the fashion scene in France?
It is difficult; different scenes create it. You have the giants Saint Laurent, Dior, Chanel etc. They are very high-end, bureaucratic, and artistic, you know? The top of the top. I've been to some of those shows, and they are amazing. But you also have this young up-and-coming fashion scene that is very inclusive in many senses. It is very creative in many ways, but sometimes not as good as the top brands. So you have all these people that are all trying to make it. Photographers, influencers, models, designers, brands, and it's a young scene, but I love to be there because it is inspiring. You never know, maybe in 50 years, they will become the new Saint Laurent, at one point, he was too a young designer. So I think it's different because all of them will be at la Perle in the Marais on Friday night doing crazy stuff. But it is important to be in every scene, learn from everything.
Do you ever get inspired by your own culture when you work? If yes, how?
Of course, it is very nice to get inspired by your own culture but not everything you do. It is also important to be inspired by different cultures that you might've never seen or even thought about. For example, I did an editorial with Pietro Boselli for my magazine, and I flew him to Mexico. He posed with different models that were all Mexican, and it was an editorial with Dior and Mexican jewelry from Oaxaca. "Orfebreria" we call it, is gold jewelry, and it looked amazing. I also love when someone that is not from Mexico gets inspired by Mexico, just like Maria Grazia for Dior. Although, in the end, I am Mexican, and I'm used to be surrounded by all this beauty for me, it's really amazing when someone else as big as Dior comes to Mexico and gets inspired by it. It has happened to me in other countries.
Has being Mexican posed a challenge in your career in France?
The language has been the most significant barrier, but it is normal because I am supposed to learn French. To be honest, I haven't had any other big barriers. French people really like my Mexican side; they find it exotic, fun, new.
So what are your plans for the future, what can we expect from you?
I have many plans; I am planning on really keeping the focus on my influencer career and being an ambassador for brands. I am excited about my magazine's coming projects, and I have a lot of projects coming that I can't share right now, but they are very exciting, so keep an eye out.
TWITTER  - FACEBOOK - INSTAGRAM -LINKEDIN  YEET MAGAZINE
Recent posts on YEET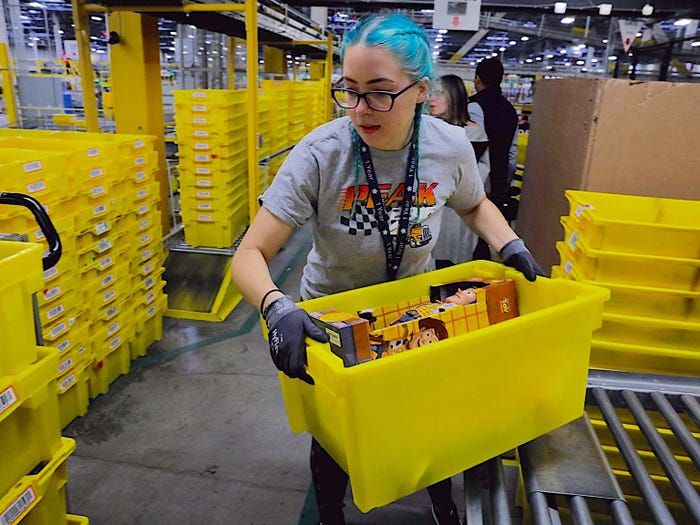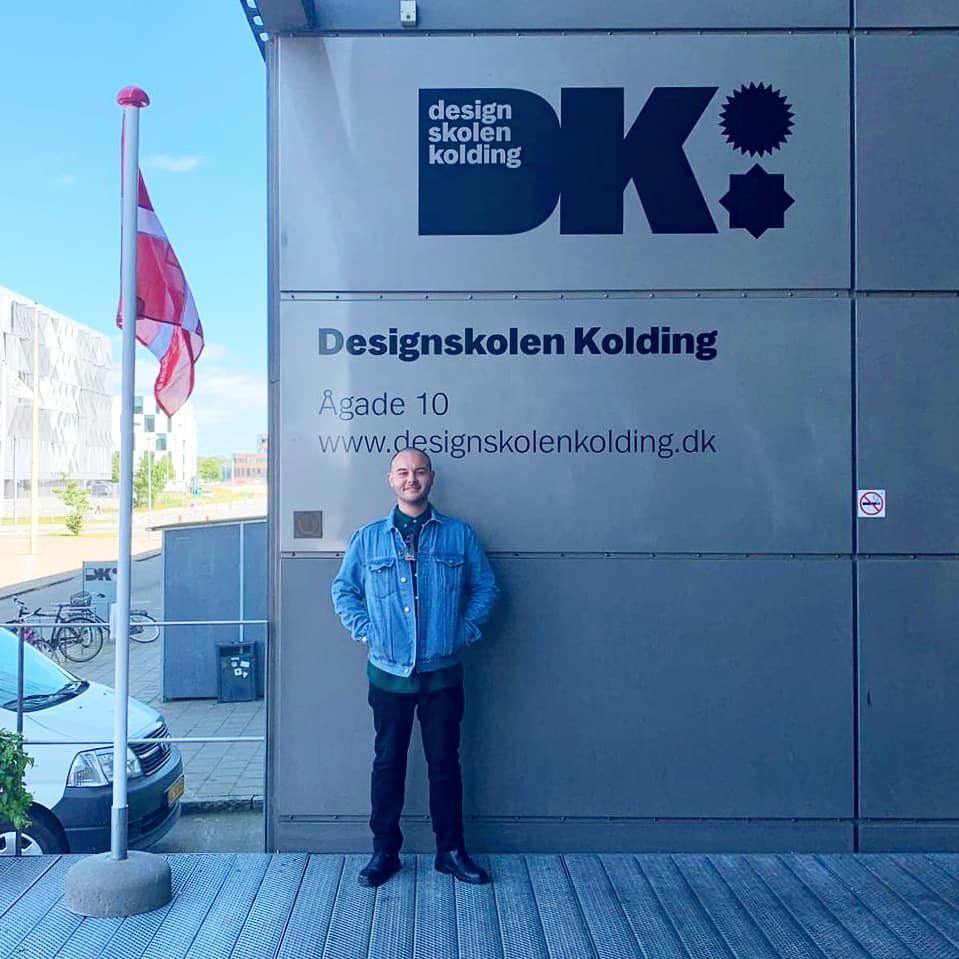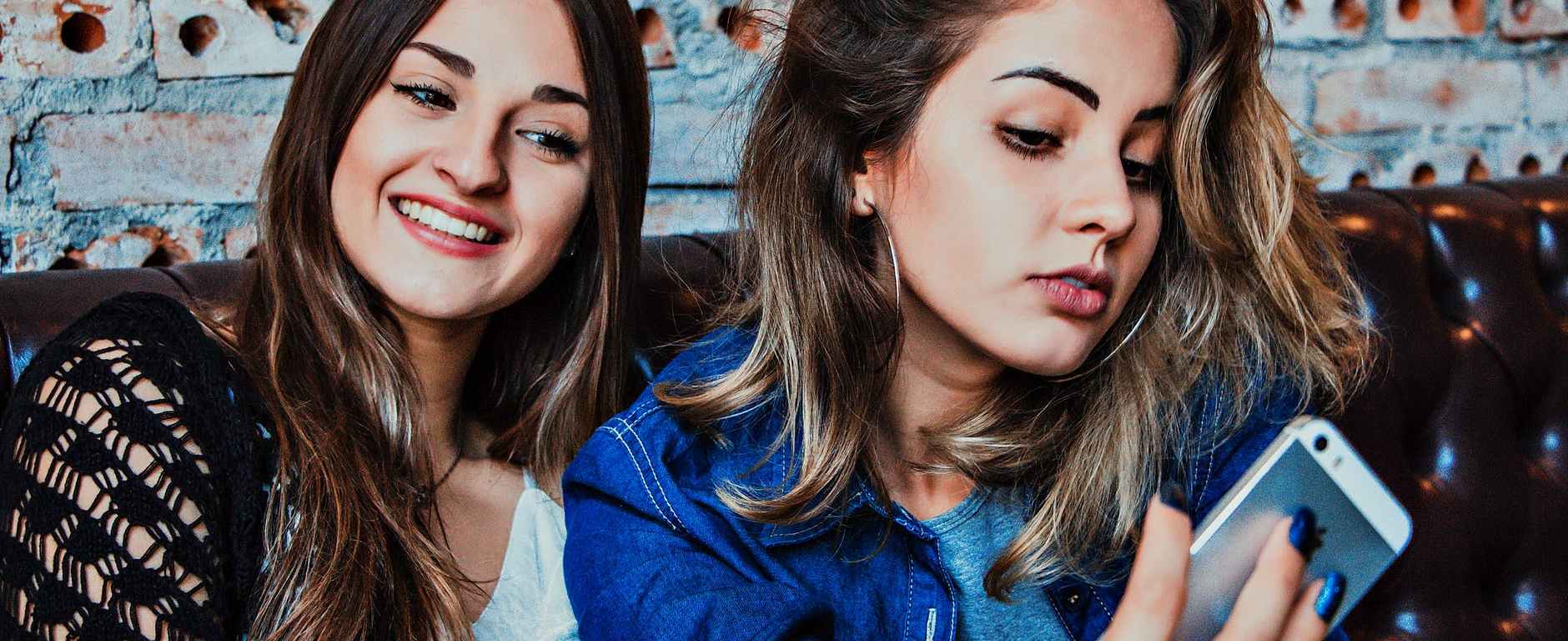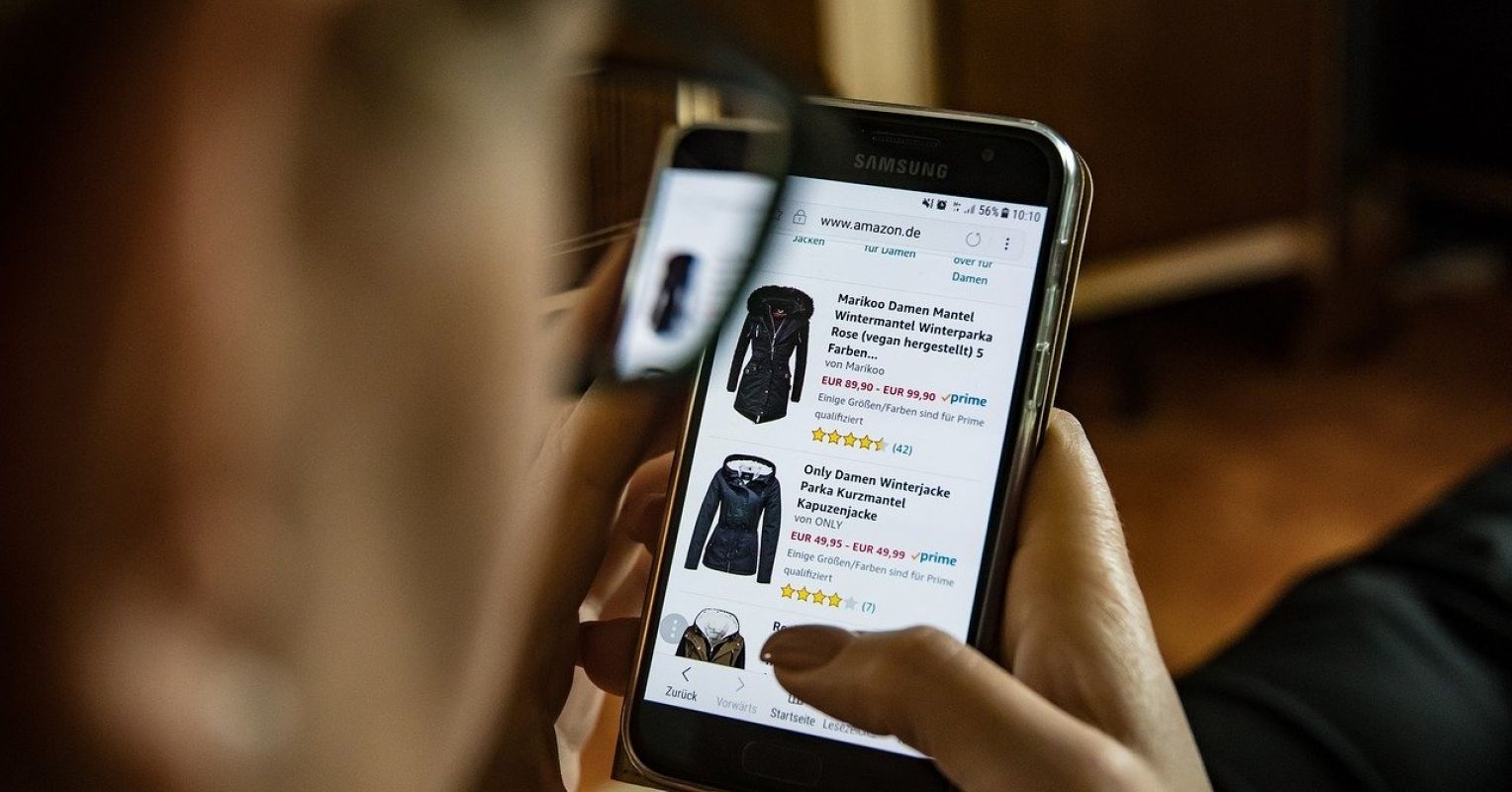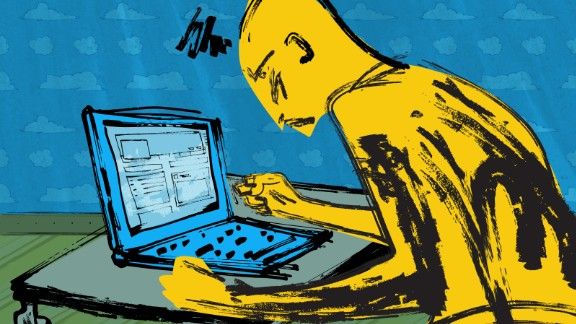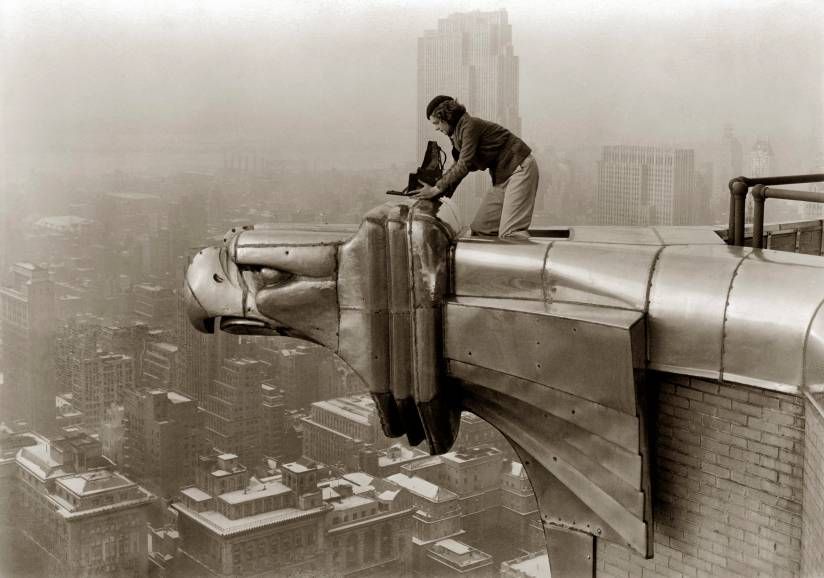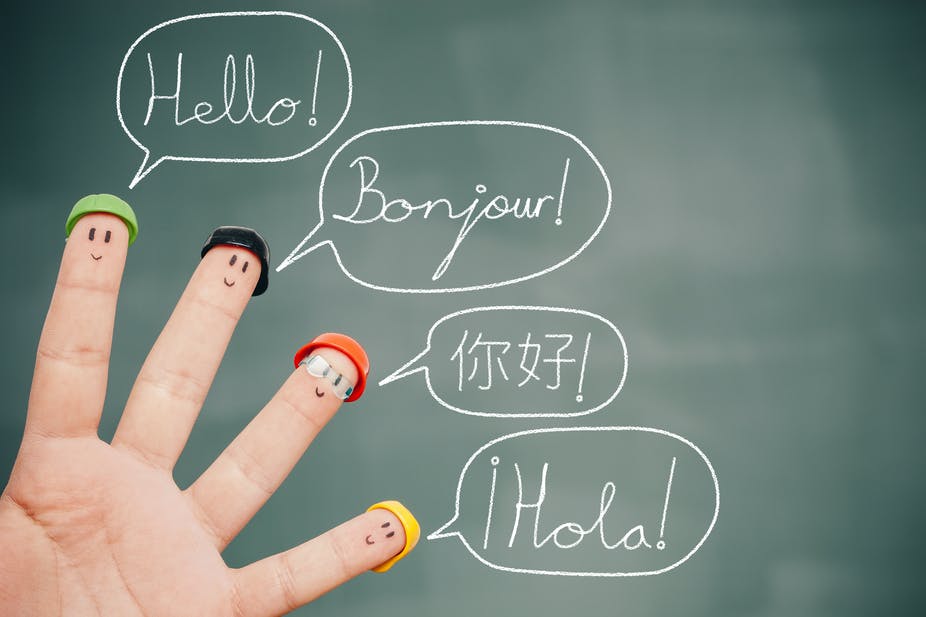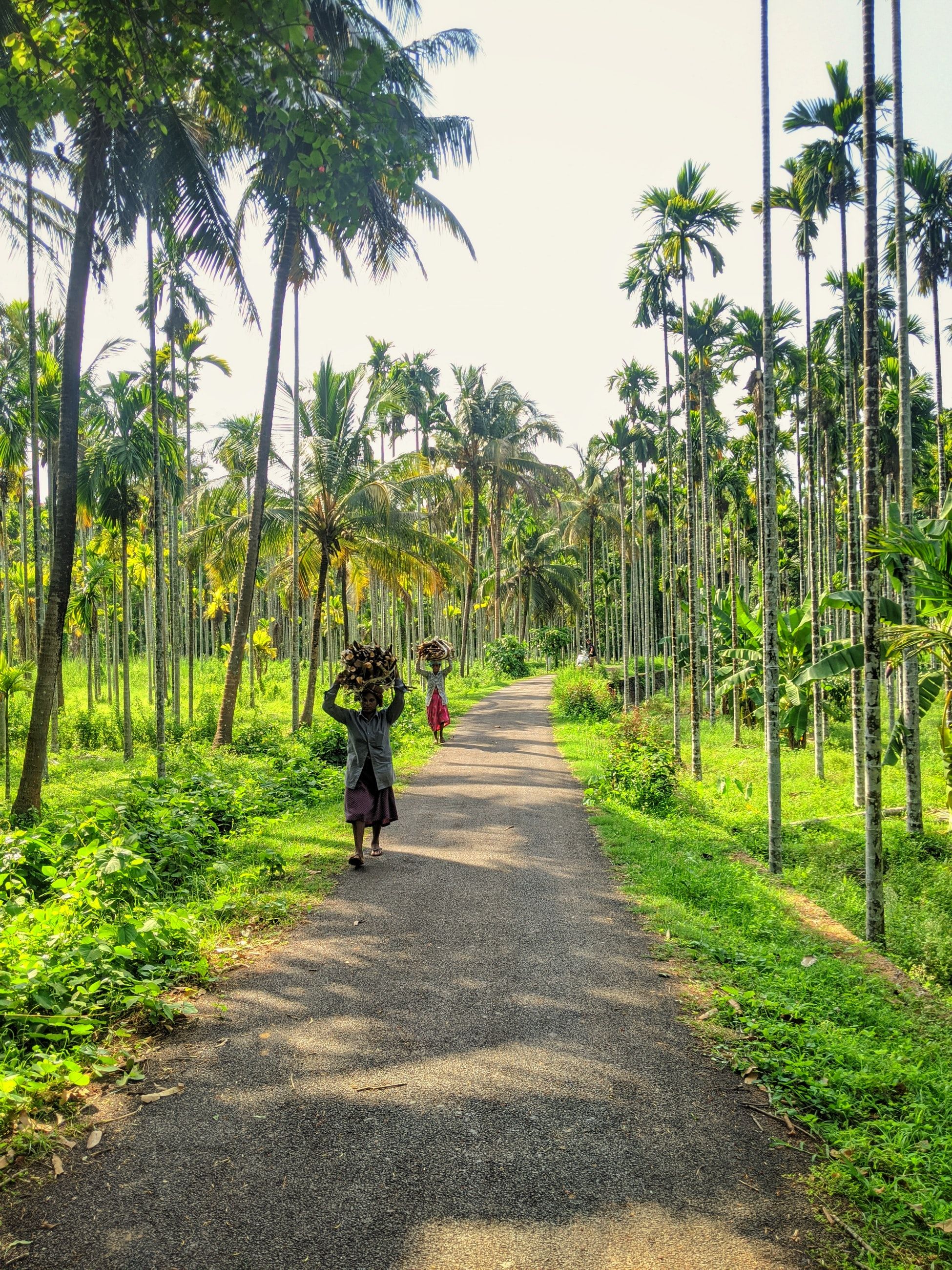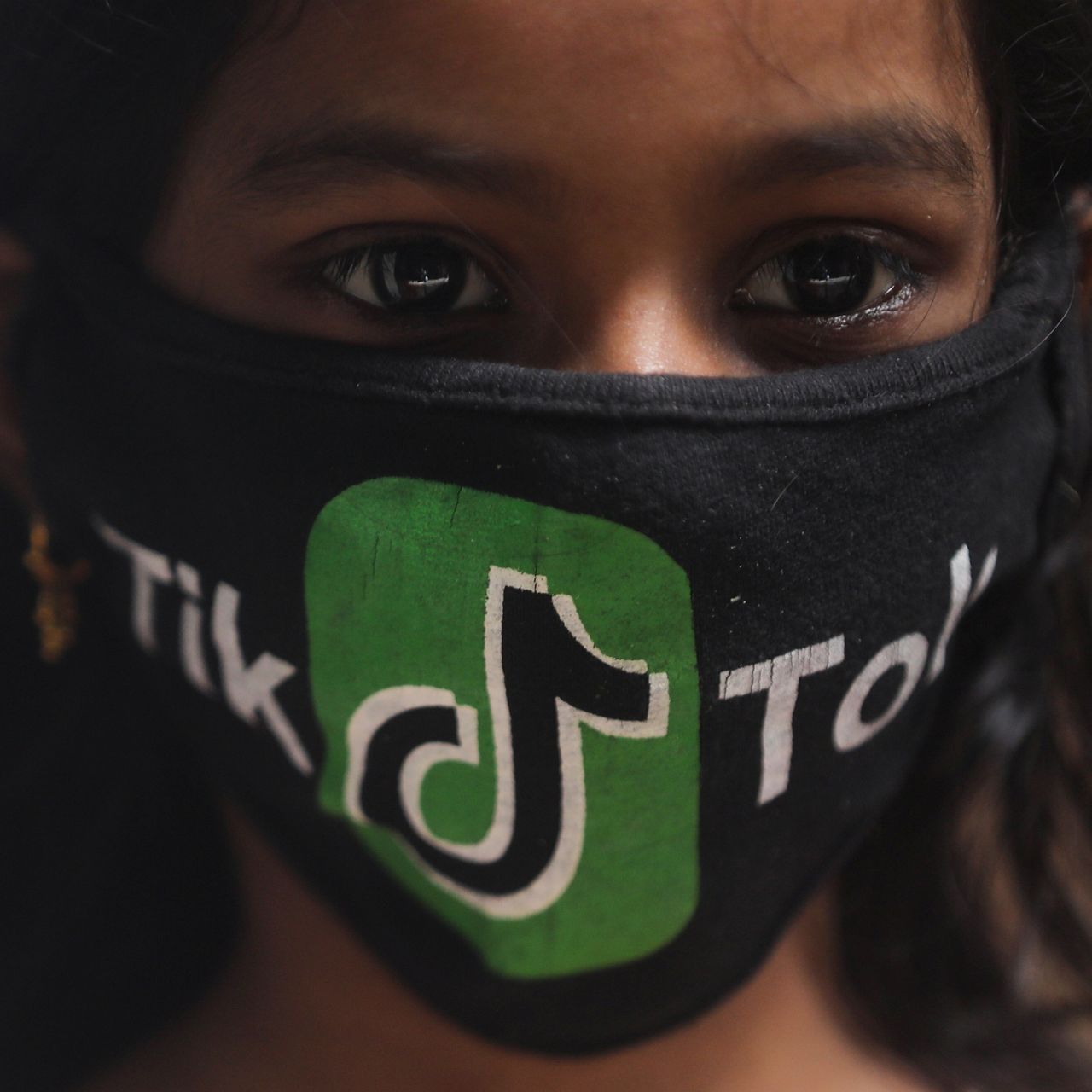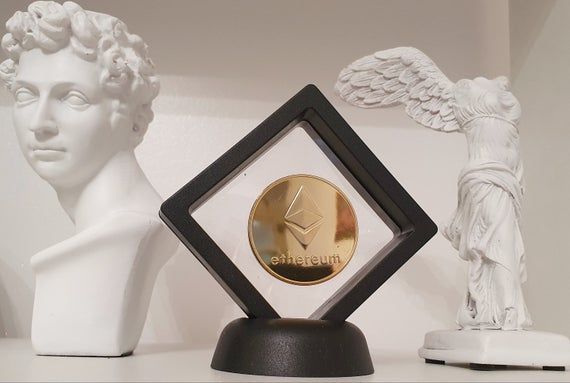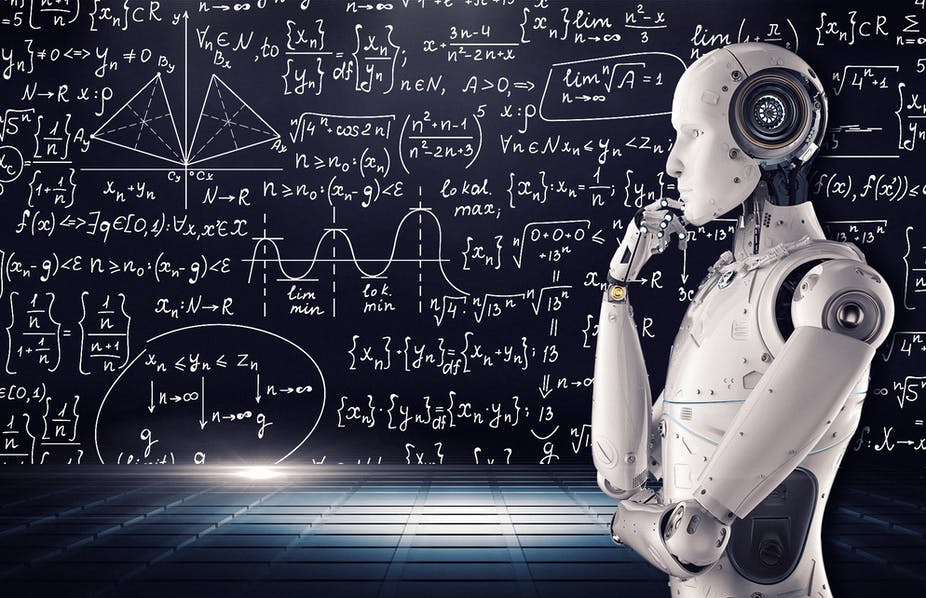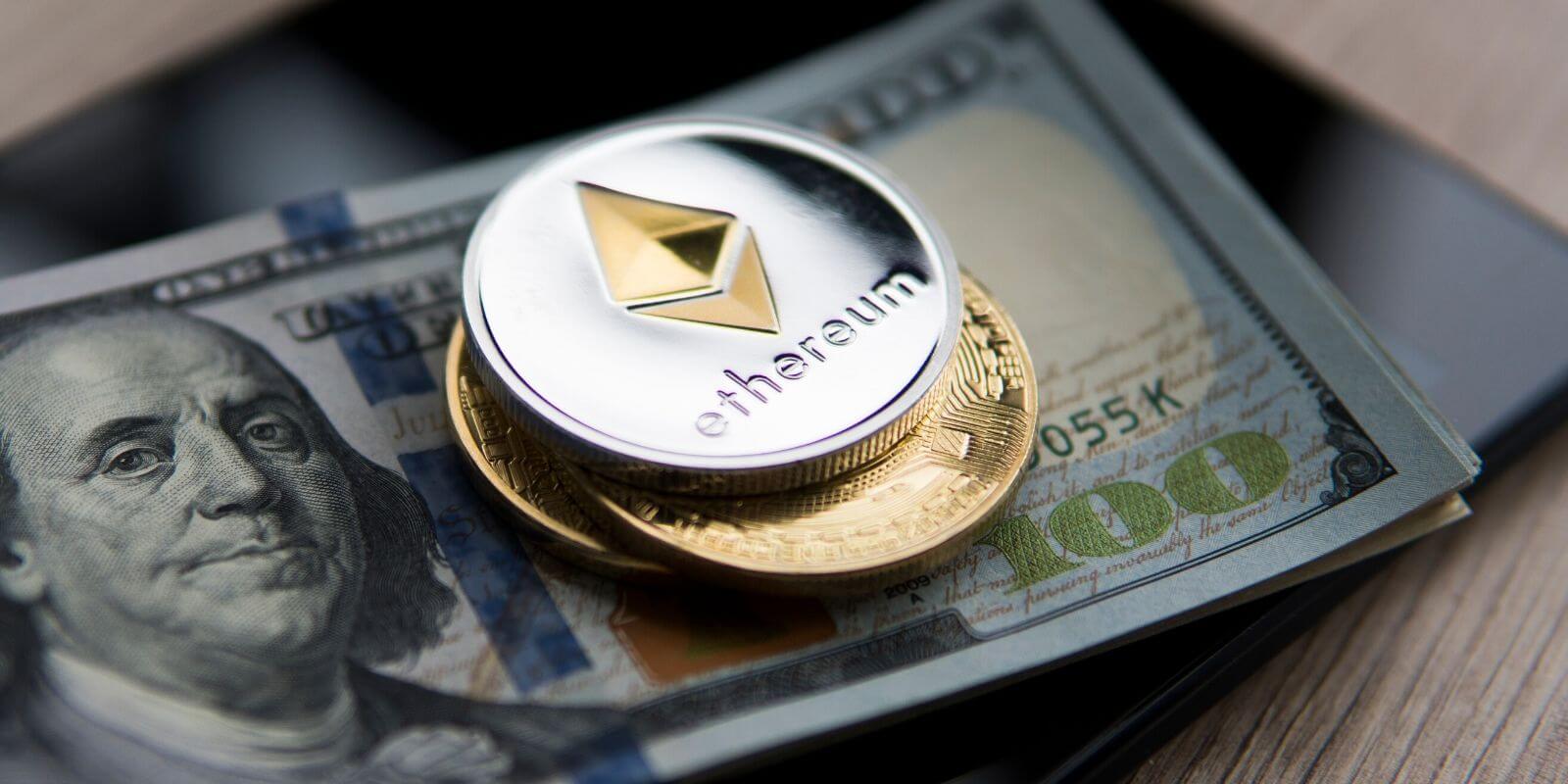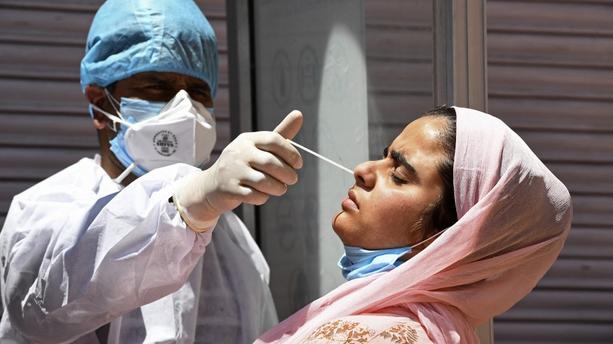 MORE FROM YEET MAGAZINE
A Day In The Life Of President Biden : The 10 Surprisingly Normal Things The President Of The United States Cannot do.
By Lucia Bradley | YEET MAGAZINE | Updated 4:42 p.m. ET, June 24, 2021 We all know that the president has important tasks when it comes to running the country, but what about the "normal" things that he can't do anymore? Insiders told us about 10 things the president can't do.

YEET MAGAZINE24 JUN 2021 • 63 MIN READ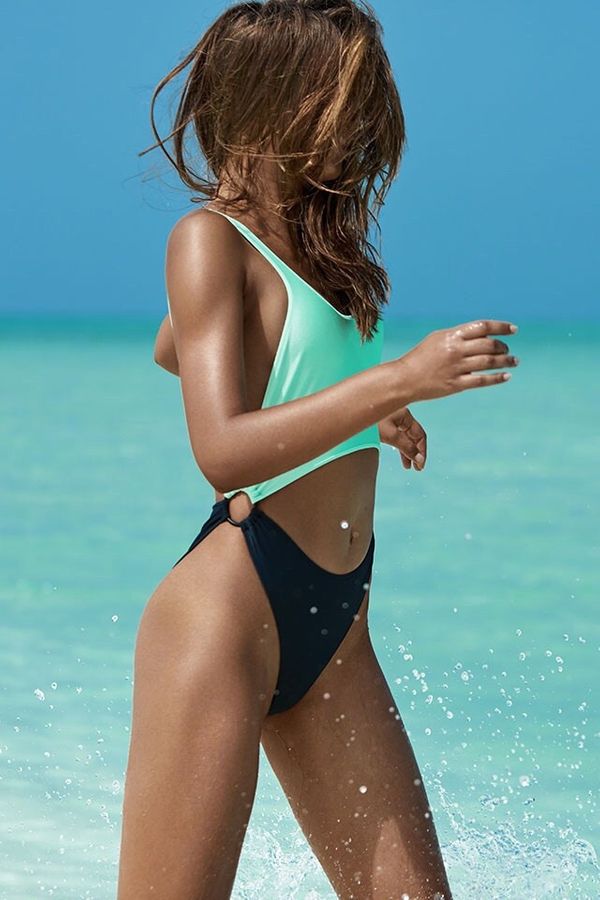 Scientists Reveal Why Being Successful With Women Is Easier Than You Think.
It is not uncommon to see that men who exude confidence are more successful than a simply handsome guy. And this can be explained.

YEET MAGAZINE24 JUN 2021 • 10 MIN READ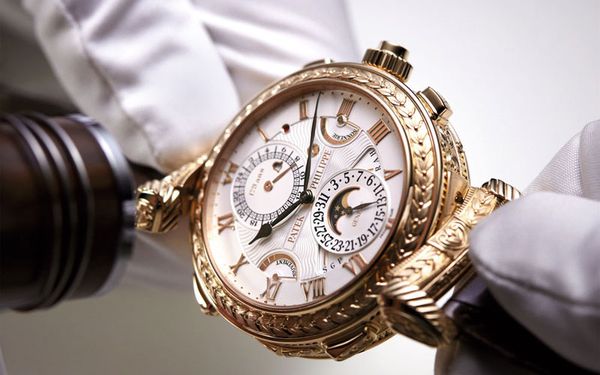 How Much Does The Most Expensive Jewelry Cost? The First Faceted Stones Were Discovered in Europe - They Are Dated To The End Of The 13th Century.
Only 12 Rolex Chronograph watches were made in 1942, and they were donated to famous race car drivers in Europe. It was designed with a split second chronograph to help drivers keep track of their lap times. One of these coins was recently auctioned off for 1.38 million euros ($ 1.6 million).

YEET MAGAZINE24 JUN 2021 • 14 MIN READ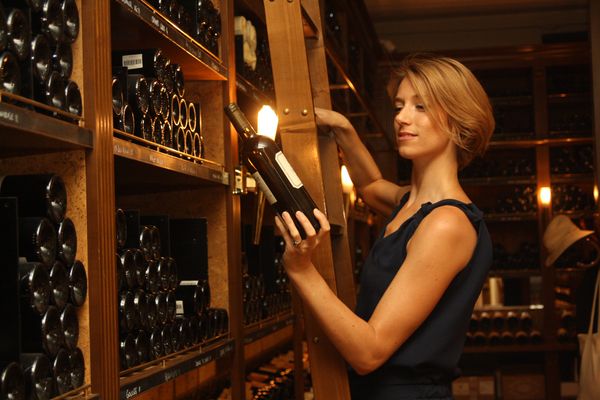 The Billionaire's Vinegar: The Mystery of the World's Most Expensive Bottle of Wine Ever Sold
Wine can be bought at all prices. From rosé at $4 to prestigious Grand Cru at nearly $70,000!

YEET MAGAZINE23 JUN 2021 • 11 MIN READ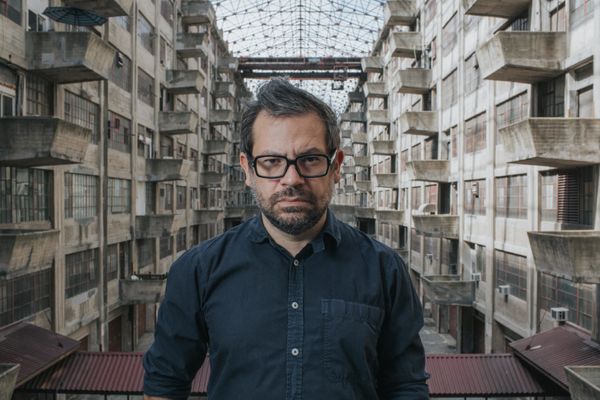 People : 10 Disruptors Who Are Completely Changing the Art World
These players are shaking things up.For the second consecutive year, YEET MAGAZINE set out to identify 10 players who are disrupting the status quo.

YEET MAGAZINE18 JUN 2021 • 13 MIN READFOOD & DRINKS
Kitchen Fails : Hilarious Photos To Prove That Cooking Isn't For Everyone
Here are some culinary catastrophes that were obtained by geniuses of creativity in the kitchen .

YEET MAGAZINE18 JUN 2021 • 16 MIN READ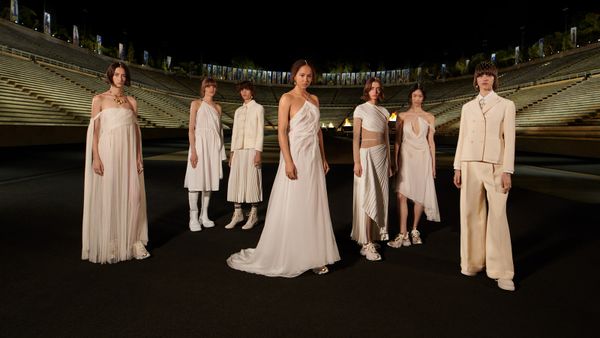 In The spotlight : 4 Fashion Trends Seen At The Dior Cruise 2022 Show In Athens
Inspired by photographs from Monsieur Dior's haute couture line, captured in 1951 near the Parthenon, Maria Grazia Chiuri chose Athens, and more precisely the Panathenaic Stadium, to unveil the Dior cruise 2022 collection this Thursday, June 17.

YEET MAGAZINE18 JUN 2021 • 14 MIN READ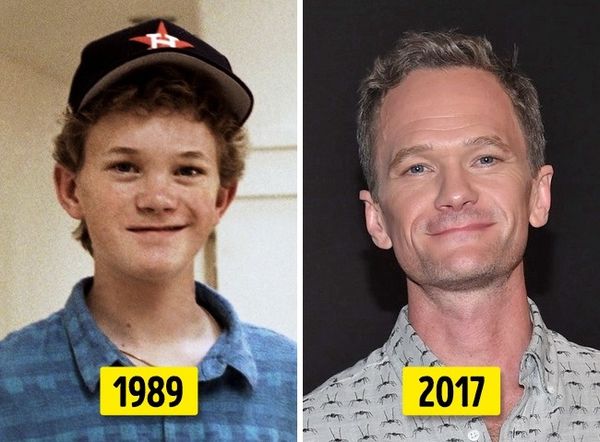 24 Celebrities Whose Transformation Will Blow Your Mind
Some celebrities have taken so long to break through that we do not know their debut, especially since the makeover artists of show business do a tremendous job of turning "the average joe" into an unrecognizable star .

YEET MAGAZINE18 JUN 2021 • 12 MIN READ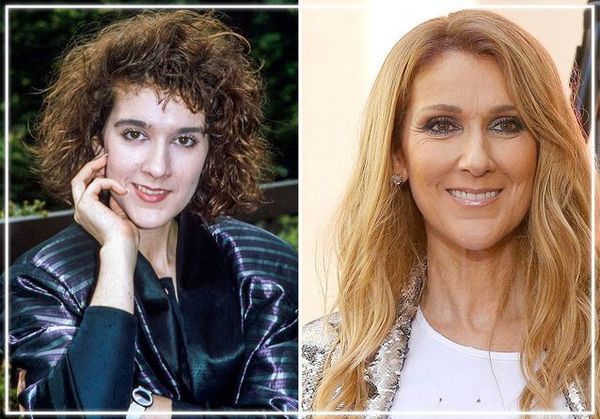 Celebrity Transformation: Remember What They Looked Like?
Change of hairstyle, a different wardrobe, a new make-up… Often, with a few tips, or downright huge transformations, the stars are almost unrecognizable between their debut and today.

YEET MAGAZINE18 JUN 2021 • 7 MIN READCELEBRITY
Beauty And Fitness : You Won't Believe These 32 Extreme and Impressive Celebrity Transformations
Celebrities go through huge transformations on a regular basis. Whether it's for a role in a movie, or because they train with a team of personal coaches, stylists, etc. Here is a list of 30 celebrities who have undergone a major makeover!

YEET MAGAZINE18 JUN 2021 • 17 MIN READ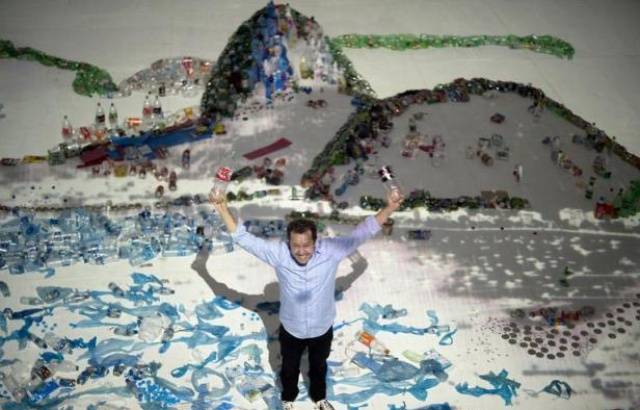 Vik Muniz Creates Works Of Art From Waste. YEET MAGAZINE Interviewed Him.
His Approach, Fascinating, Is at the center of the documentary "Waste Land". Nominated for the Oscars.

YEET MAGAZINE17 JUN 2021 • 14 MIN READSPACE
Tourism: Jeff Bezos, The First Billionaire To Travel To Space With His Own Rocket
The wealthy business mogul will participate in July in the first tourist flight of the New Shepard rocket, manufactured by the company Blue Origin.

YEET MAGAZINE14 JUN 2021 • 34 MIN READ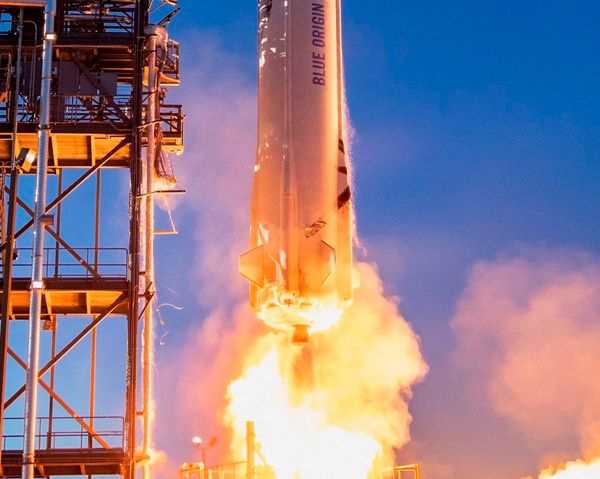 Space Trip With Jeff Bezos Sold At Auction For US $ 28 Million
A wealthy and lucky winner paid US $ 28 million on Saturday for an auction seat to accompany Jeff Bezos on Blue Origin's first space tourism flight scheduled for July 20.

YEET MAGAZINE14 JUN 2021 • 21 MIN READHEALTH & FITNESS
Psychology : How to outsmart a Manipulator Using The Quilt Technique
This article follows my first post on how to recognize a manipulator . Now that you know how to spot the actions of a manipulator, the challenge is to know how to thwart him . How to get out of its clutches?

YEET MAGAZINE13 JUN 2021 • 14 MIN READHEALTH & FITNESS
Psychology: Popular Techniques Used By Manipulators and How To Fight Them
Manipulators are people we come across in our ordinary daily routine settings like offices, colleges, businesses, classes, workshops, etc. They carry narcissist traits but we often fail to notice them for a long time.

YEET MAGAZINE13 JUN 2021 • 11 MIN READHEALTH & FITNESS
Psychology: Mental Manipulation:How To Overcome The Traps Of The Manipulators?
A manipulator insidiously leads one or more people to the behavior he wants. It can lead to violence, depression or suicide and like a vampire, it feeds on the other. He directs others as he pleases.

YEET MAGAZINE13 JUN 2021 • 24 MIN READ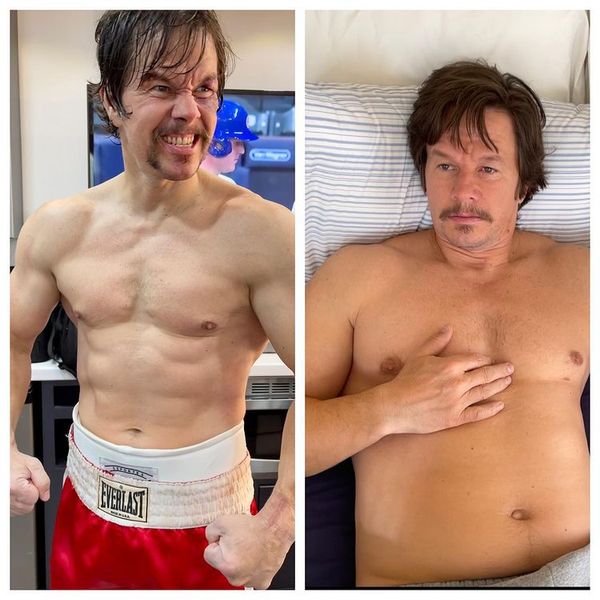 Mark Wahlberg's incredible weight gain for a movie role
Marlk Whalberg's personal chef helps him gain the 15 pounds he needs for his next role, in a short period of time. Lawrence Duran personalized a 7,000-calorie menu for the actor Ted - who has already put on 10 pounds in three weeks .

YEET MAGAZINE12 JUN 2021 • 9 MIN READ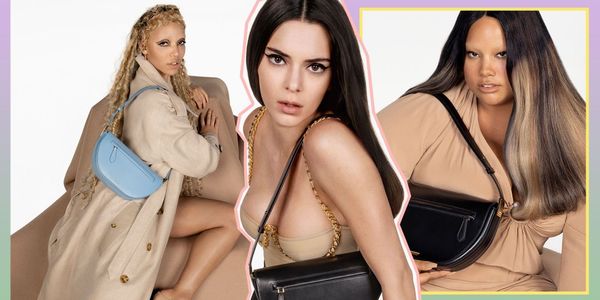 Olympia, The New Must-Have Bag From Burberry
Presented during the fall-winter 2020 fashion shows, the Burberry Olympia is the new collection of bags designed by Riccardo Tisci. A family of contemporary design essentials offered for its launch of the size ambassadors.

YEET MAGAZINE10 JUN 2021 • 44 MIN READ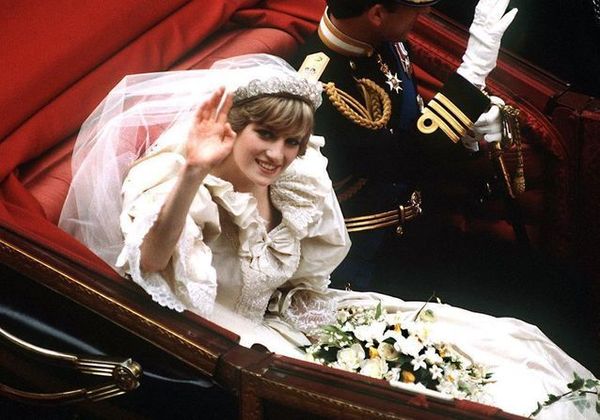 Lady Di Princess Diana's Wedding Dress Will Be Exhibited At Kensington Palace In London
A slightly outdated embodiment of the bridal silhouette, Princess Diana's wedding dress continues to arouse fantasies and speculation. As she is once again on display to the general public, a look back at the most famous wedding outfit of all time.

YEET MAGAZINE6 JUN 2021 • 24 MIN READ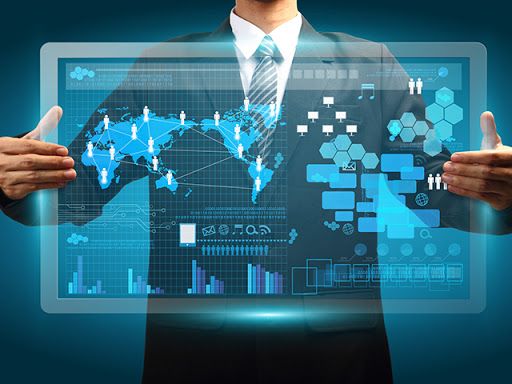 Running A Successful Online Business And Brand : Why Deciphering Digital Body Language Is More Important Than Ever
Just as we study the physical body language of individuals while interacting with them, so too does the study of their virtual body language.

YEET MAGAZINE5 JUN 2021 • 10 MIN READARTS & CRAFTS
Dreaming Of Making A Perfect Kids Friendly Slime? Here's How.
Slime is popular with kids and the reason is simple - it's so much fun! It's easy to do at home and costs less. There are many exciting ways to make different kinds of slime. Warning regarding borax .

YEET MAGAZINE5 JUN 2021 • 7 MIN READ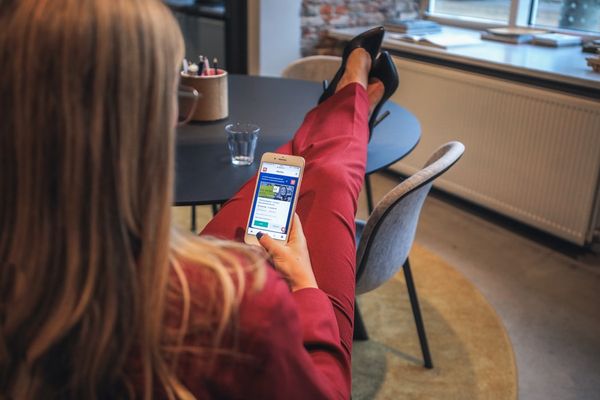 Changing Career? The Winning Bet Of Agility: Here's How You Can Define And Land Your Dream Job
Do no be afraid to be opportunistic, to change places, to leave the framework, to find in yourself the resources which will lead you to the realization of your dreams and your desires.

YEET MAGAZINE5 JUN 2021 • 10 MIN READ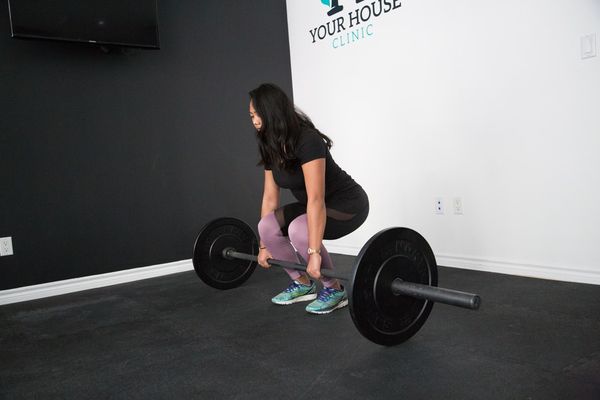 Heading Back To The Gym? Here's How To Get Back In Shape After Months Of Sedentary Lifestyle.
The desire to move comes back with the beautiful days. Especially this year when teleworking, repeated lockdowns and curfews have forced us into a sedentary lifestyle. Do not rush ball in mind. To avoid injury, it's best to get back to it gradually.

YEET MAGAZINE5 JUN 2021 • 14 MIN READHEALTH & FITNESS
The 3 Core Exercises For A Flat Stomach: How Lose Belly Fat Fast and Build Muscles.
The sheathing solicits and strengthens the entire abdominal strap. The key: a flat, muscular stomach. But be careful, if this exercise is poorly performed, it can quickly damage our back.

YEET MAGAZINE5 JUN 2021 • 5 MIN READ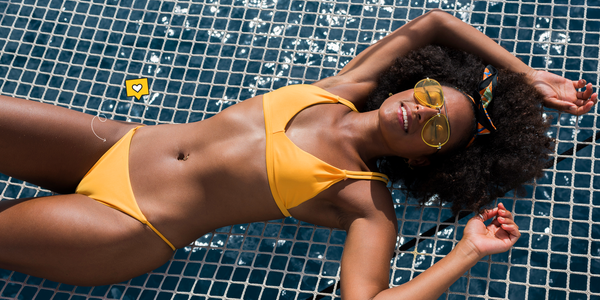 Summer Beach Style : Embrace The Season With These New Swimwear Cuts
The swimsuit is the beach uniform. Available in a thousand and one different cuts, the must-have for the summer season adapts to everyone's desires. Here are all the shapes of swimsuits you need to know before choosing your summer model.

YEET MAGAZINE5 JUN 2021 • 12 MIN READ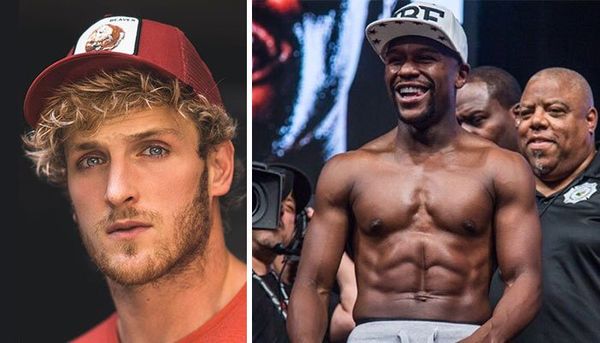 Boxing - Logan Paul vs Mayweather Odds Revealed, Influencer And Youtuber Ridiculed!
By YEET MAGAZINE | Updated 0200 GMT (1000 HKT) June 6, 2021 But when will Logan Paul fight against Floyd Mayweather? Date, time and when and how to watch live.When

YEET MAGAZINE5 JUN 2021 • 11 MIN READ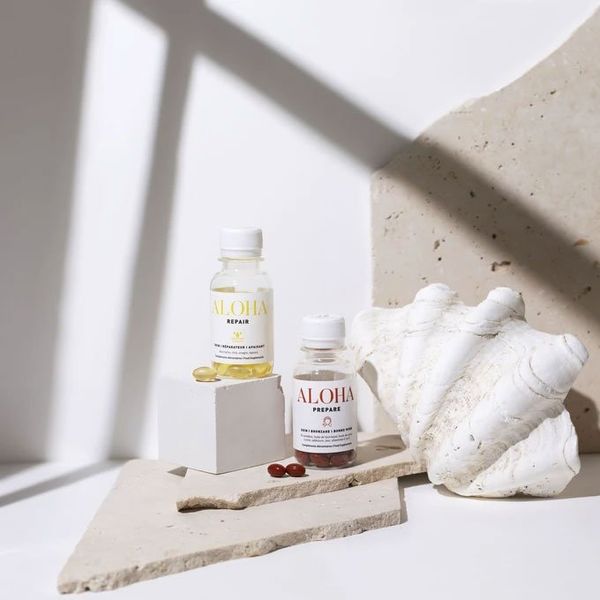 Beauty Trends: Tanning Capsules And Other Cures To Prepare Your Skin For Summer
They promise us to tan faster, more harmoniously, without spots , without sunburn or allergy of the lucite type . Every spring, solar capsules invade the food supplement department . What do they contain? Do they really do what they say?

YEET MAGAZINE2 JUN 2021 • 16 MIN READ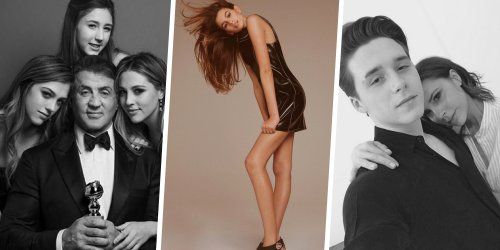 Celebrity Kids And Their Famous Parents - This Is What They Look Like
Celebrity children have grown up We followed their birth, their first steps, their beginnings in the world of show business ...

YEET MAGAZINE2 JUN 2021 • 16 MIN READ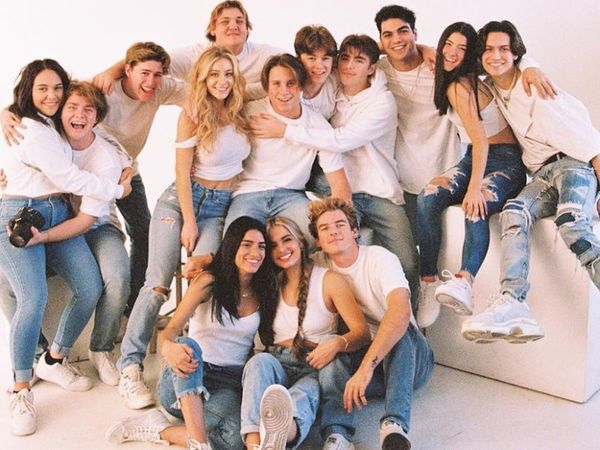 Money: From Addison Rae to Charli D'Amelio And Khabane Lame, The 40 biggest TikTok Stars Revealed.
In the span of just a year and a half, 16-year-old Charli went from Connecticut high school student to a household name. After being urged to join TikTok by friends who wanted Charli to teach them trending dances in the summer of 2019, things almost immediately took off.

YEET MAGAZINE31 MAY 2021 • 32 MIN READ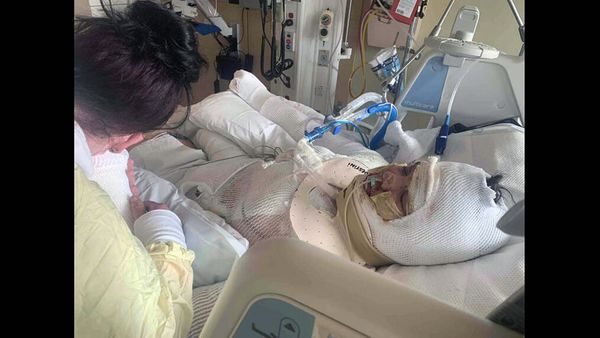 Teen Badly Burned in TikTok Challenge
The teenager was taken to hospital and has been in intensive care since May 13, the day of the incident, for treatment. She suffered burns to 3 e degree.

YEET MAGAZINE31 MAY 2021 • 5 MIN READ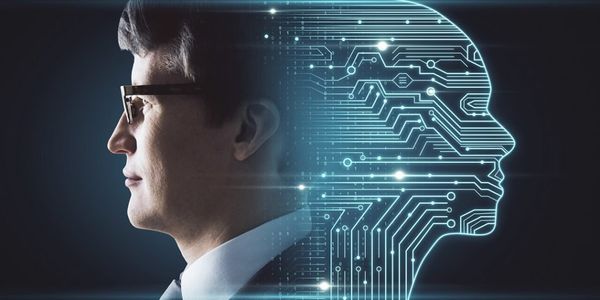 Is The next step in artificial intelligence will be artificial consciousness? Yes, According To Ray Kurzweil, Director Of engineering At Google
"Machines will take the same path as the evolution of human beings, until they become conscious and be able to develop on their own without man being able to understand them or to keep control of them".

YEET MAGAZINE31 MAY 2021 • 86 MIN READ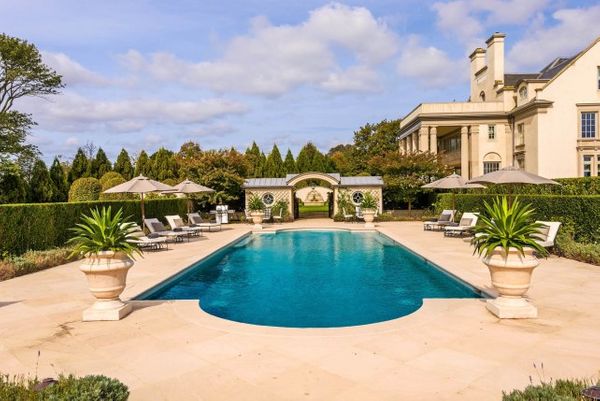 How Shoe Designer Vince Camuto's Water Mill Estate Sold For An Astonishing $72 Million
The property was most recently listed at $67 million, but pulled from the market in December. Brothers Cody and Zach Vichinsky of Bespoke Real Estate have the new listing.

YEET MAGAZINE31 MAY 2021 • 11 MIN READ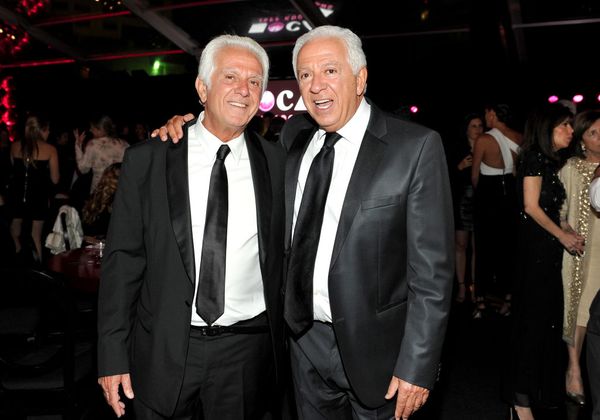 Inside The New Guess Founder Marciano Art Foundation In Los Angeles
By YEET MAGAZINE | Updated 0200 GMT (1000 HKT) June 6, 2021 A CONTEMPORARY ART SPACE After more than a decade, Berlin-based artist Olafur Eliasson has returned to Los Angeles to

YEET MAGAZINE30 MAY 2021 • 10 MIN READ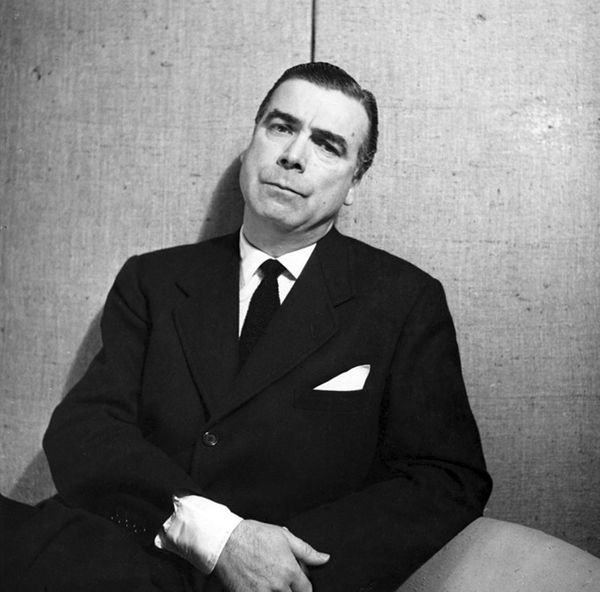 Cristobal Balenciaga: How The Spanish Couturier Became 'The Master' Of Haute Couture
It is hard for us to imagine a notable fashion empire was created by a 16-year-old, but Cristobal Balenciaga did it and did it very well.

YEET MAGAZINE30 MAY 2021 • 3 MIN READ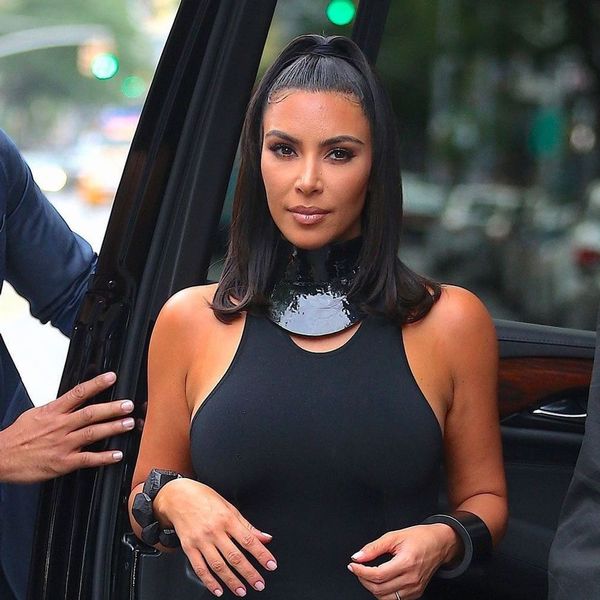 Kim Kardashian: Sued By Former Employees, They Tell Their Nightmare
Working at Kim Kardashian is a nightmare. Well, that's in any case what we learned a few hours ago. The star is said to be the subject of legal action by seven of the former employees.

YEET MAGAZINE30 MAY 2021 • 11 MIN READ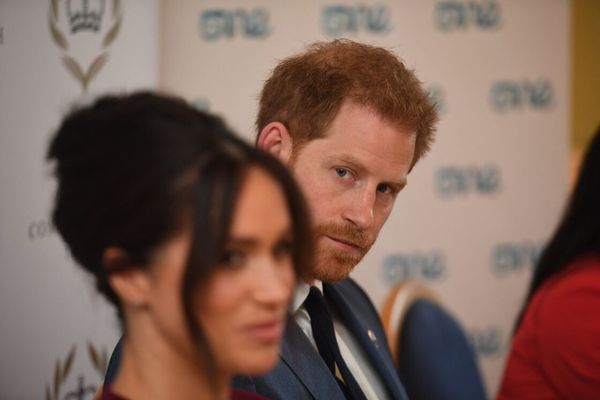 Meghan Markle and Harry: Reports Claim The Couple Has Been Having Disagreements And Tensions Over Babyshower For Their Second Child
Meghan Markle and Prince Harry will welcome their second child very soon . As is the American custom, the couple will soon organize a Baby Shower to celebrate the arrival of their future daughter.

YEET MAGAZINE30 MAY 2021 • 23 MIN READ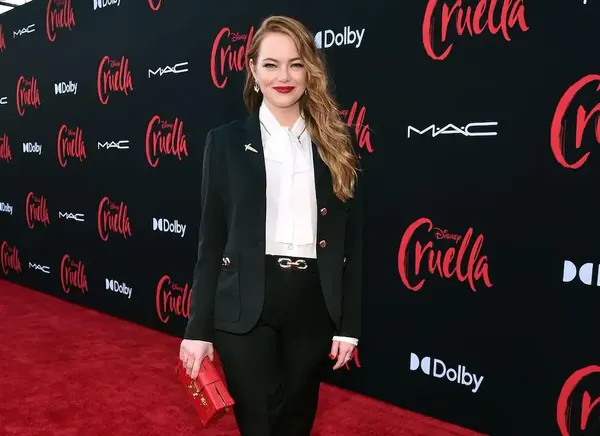 The 2021"Cruella" Features A Super Frenzy Emma Stone!
Who would have thought that the story of the origins of Cruella, the villain of the "101 Dalmatians", could be so unbridled?

YEET MAGAZINE29 MAY 2021 • 17 MIN READ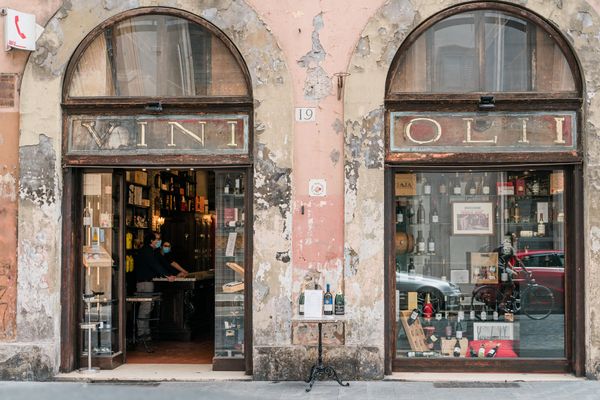 Post Covid 19 Pandemic Recovery : How Italy Got In Search Of Missing Tourists
This spring, Italy embarked on a "great seduction" with foreigners, a race with other European countries to attract tourists eager for holidays in the sun. In the Rome region, it is not clear whether they will be there despite the COVID.

YEET MAGAZINE28 MAY 2021 • 11 MIN READ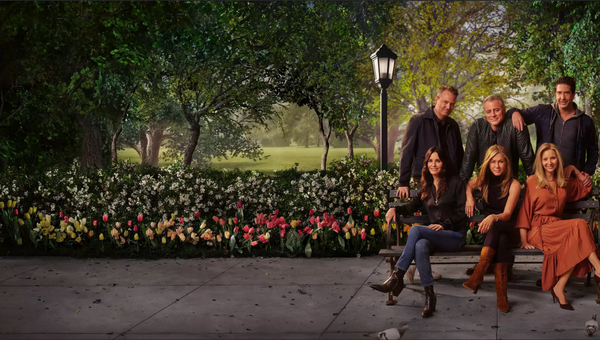 Friends : The Reunion Is Real And Full Of Nostalgia
The six actors of the most popular sitcom of the 1990s gathered for a special self-promotion to mark the launch of the entire series on HBO Max. To see from Thursday May 27 on Salto.

YEET MAGAZINE28 MAY 2021 • 22 MIN READ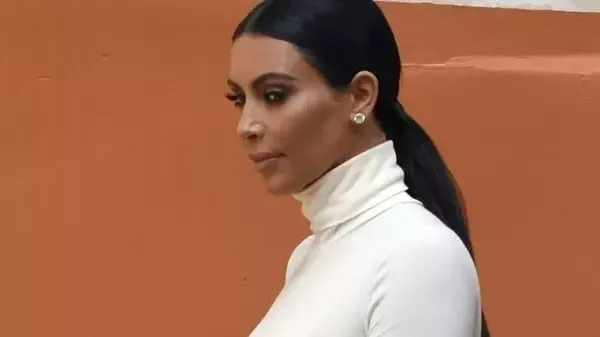 What are dirty truths about Hollywood?
To those of us on the outside, Hollywood often seems like a magical place full of beautiful people with fairytale lives. In reality, it can be as seedy some of the movies it produces. Here are some secrets Tinseltown doesn't like to talk about.

YEET MAGAZINE28 MAY 2021 • 12 MIN READ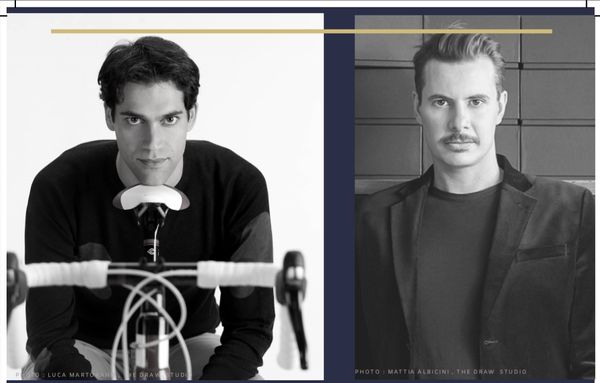 YEET INTERVIEWS : Meet The Masterminds Behind The Incredible Italian Design House: Draw.
DRAW STUDIO MILAN : Founders Luca Martorano And Mattia Albicini Sat Down With YEET for An Exclusive Interview.

YEET MAGAZINE28 MAY 2021 • 11 MIN READ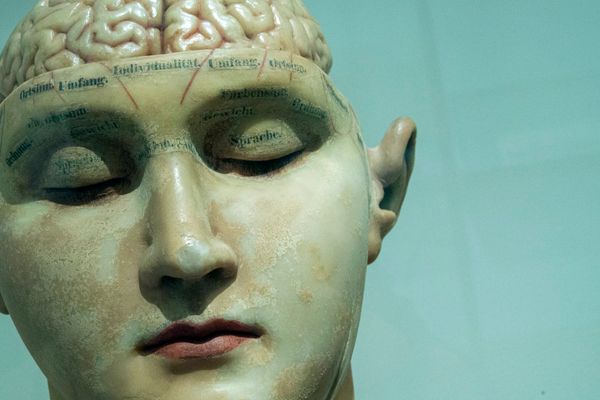 Ways To Beat Brain Fog And Get Over That Afternoon Slump.
By Aditi Maheshwari    |  YEET MAGAZINE | Posted 0432 GMT (1232 HKT) May 26 2021 We all experience a lack of drive occasionally but brain fog is much more than that, it'

YEET MAGAZINE26 MAY 2021 • 10 MIN READ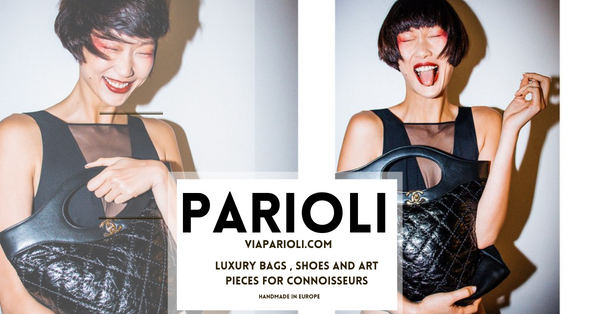 Shop | YEET MAGAZINE
Shop our edit of women's fashion, beauty and lifestyle from over 800 of the world's most coveted brands at YEET MAGAZINE

YEET MAGAZINE25 MAY 2021 • 1 MIN READ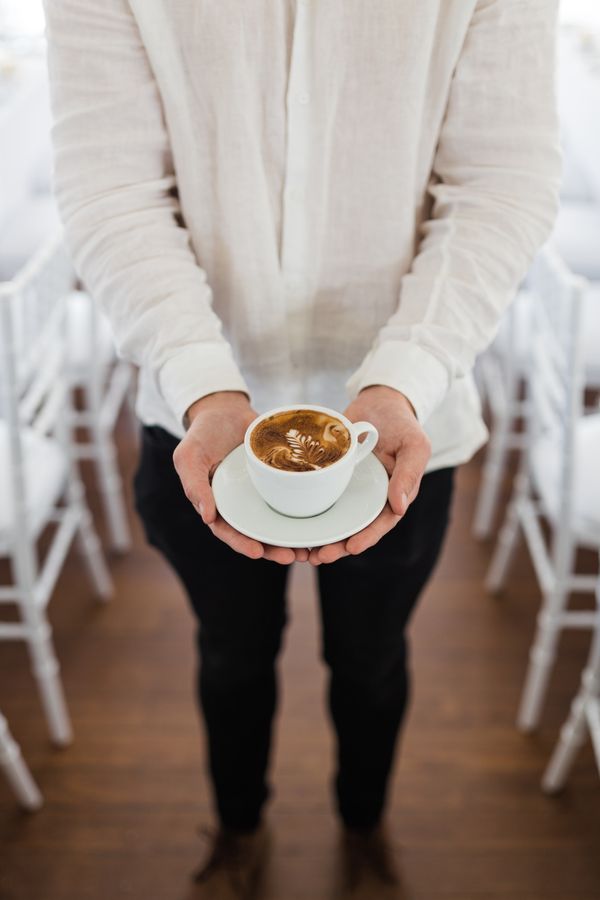 Short or long coffee? A tour of Europe of the different ways of drinking coffee
Do you drink your decaffeinated long coffee the same way in Italy, France and Norway? We investigated all over Europe to find out!

YEET MAGAZINE25 MAY 2021 • 22 MIN READ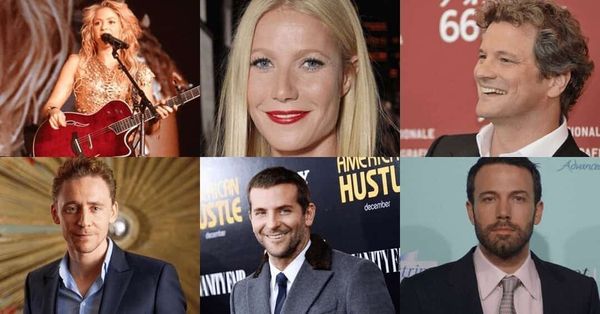 Parlez-vous Francais? Take A look At Our Favourite Polyglots : Hollywood Actors Who Speak Several Languages [ watch videos]
Do you know what sometimes lies behind the sequins and the red carpet, the bright smiles and the golden curls? Budding polyglots! Here are some examples of stars who speak several languages.

YEET MAGAZINE25 MAY 2021 • 7 MIN READ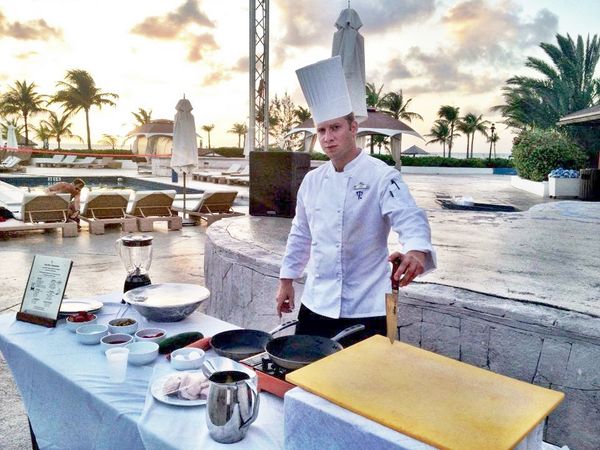 Fine Dinning : Canadian Chef Derek Allen is The True Star at Zighy Bay Resort & Oman Luxury Hotels
Born and raised in Montreal, Quebec, the third of five children, Chef Derek Allen found his calling at a very young age. He would sit on his mother's kitchen counter watching her knead bread, and as he got older, he would stand beside her cooking

YEET MAGAZINE25 MAY 2021 • 11 MIN READ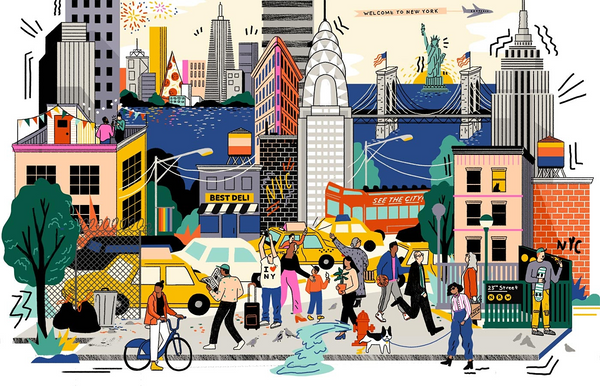 Are You Planning A Trip to New York City? Here Are Some Interesting Events You Can Attend In One Week.
This city never sleeps for a reason — there's way too much to do. Catch an art show in Chelsea or a play Off Broadway. Head to an underground venue to see your favorite band play live or to a pop-up for a mouthwatering prix fixe meal.

YEET MAGAZINE25 MAY 2021 • 48 MIN READ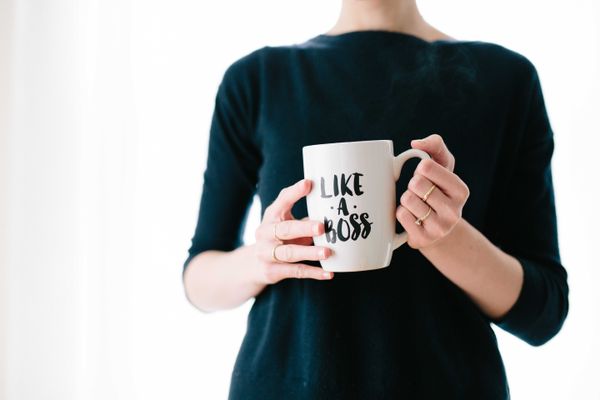 Your Personal Brand Is One of Your Most Strategic Assets - Make It Work For You!
By Aditi Maheshwari | YEET MAGAZINE  Published 8:44 a.m. ET, May 25, 2021 Personal branding can be said to be your corporate identity. So, what is personal branding? Well,

YEET MAGAZINE25 MAY 2021 • 28 MIN READ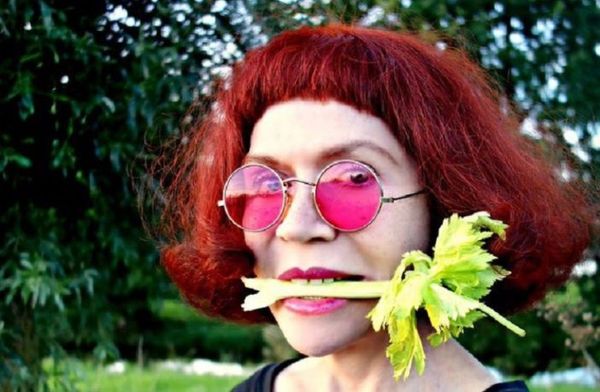 Danish doctor warns: Vegan food may lead to mental retardation
By YEET MAGAZINE |Updated 1818 GMT (0218 HKT) May 25, 2021 NORTHERN EUROPE Chief physician Allan M. Lund at Rigshospitalet in Copenhagen warns that vegan food can have severe consequences,

YEET MAGAZINE25 MAY 2021 • 24 MIN READ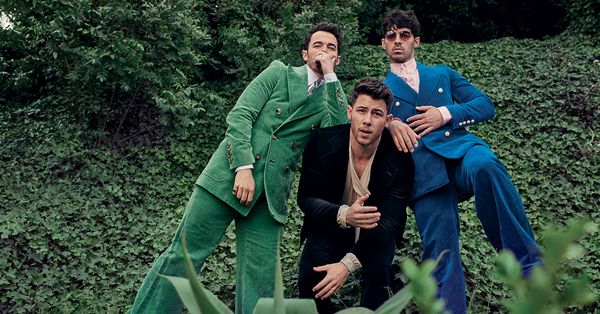 A New Tour, A few Memoires And A Documentary: 2021 Looks Like A Busy year for the Jonas Brothers
Six years after their split, the Jonas Brothers are back in the spotlight, with a hit, a new album and a world tour. The Jo-Bro's far from their formatted image of Disney stars.

YEET MAGAZINE24 MAY 2021 • 8 MIN READ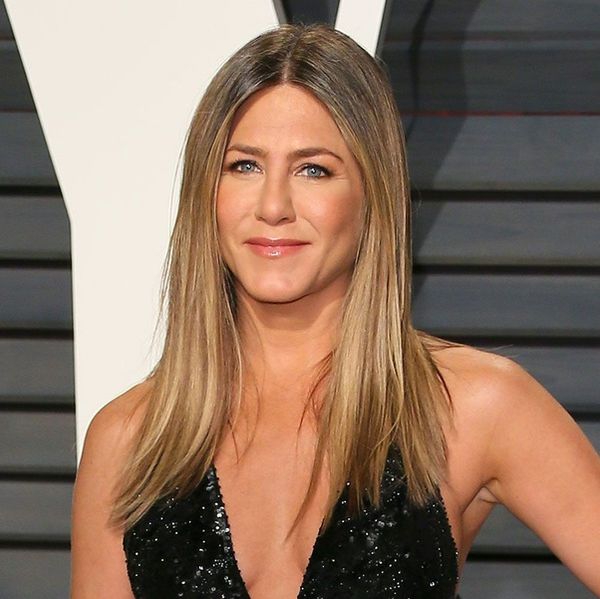 Friends Reunion Special : Why Jennifer Aniston Is Considered The Richest Among Cast And More
By Malcom Parker | YEET MAGAZINE  | Posted  11:51 a.m. ET, May 27, 2021 Yes she is. According to the Celebrity Net Worth website, Jennifer's net worth is $ 300 million.

YEET MAGAZINE24 MAY 2021 • 11 MIN READ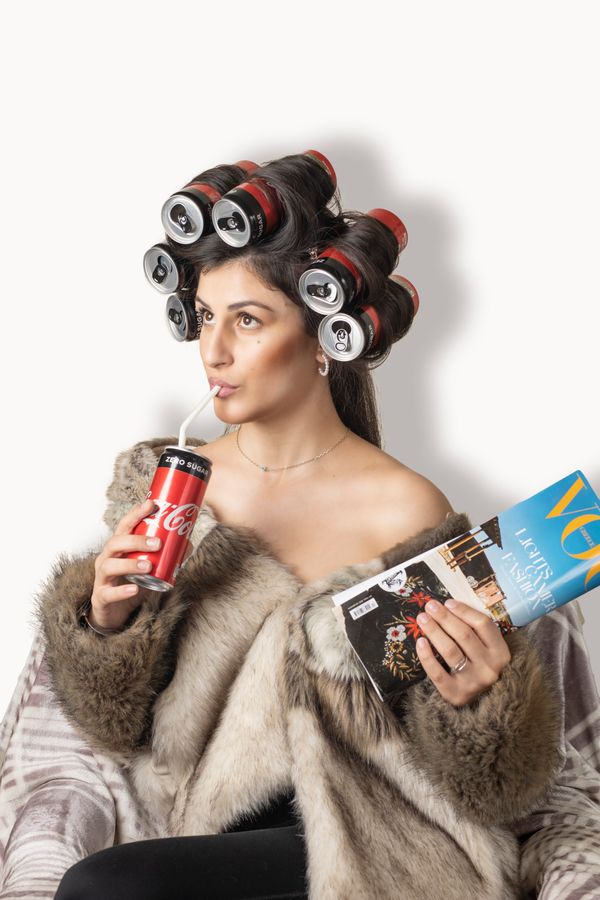 Bangs, curls or bob cut: these haircuts best suited to your face shape
Fashion and Beauty By  YEET MAGAZINE | Published 0029 GMT (0829 HKT) May 24, 2021 These haircuts will look great on you!"How do you want to style your hair?" This

YEET MAGAZINE23 MAY 2021 • 4 MIN REA