Kitchen Fails : Hilarious Photos To Prove That Cooking Isn't For Everyone
Here are some culinary catastrophes that were obtained by geniuses of creativity in the kitchen .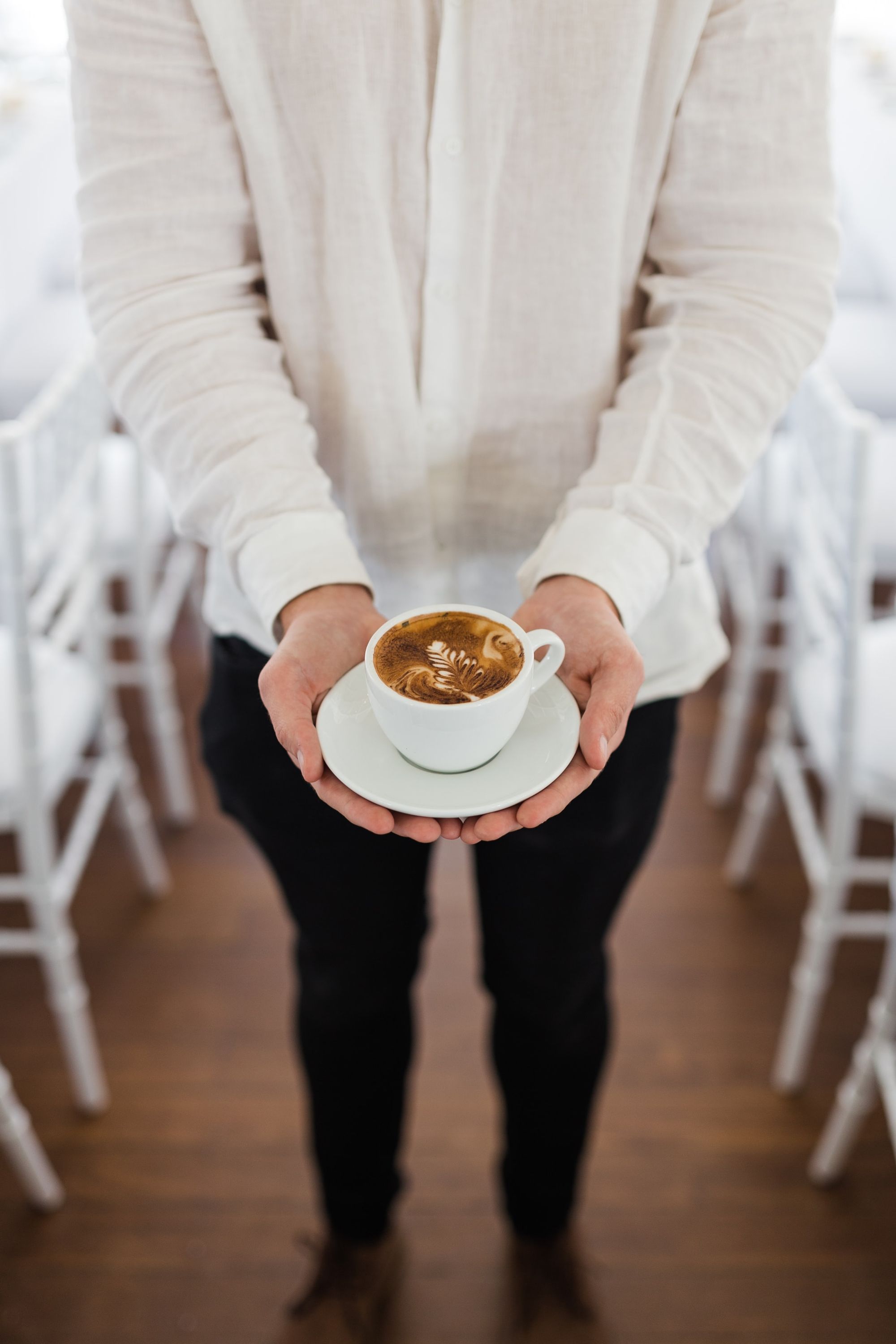 Many people prefer to cook small meals at home rather than going to a restaurant. It must be said that this requires a smaller budget. And there are diets that don't allow that luxury either. If some budding cooks excel in their role, others on the other hand are really lamentable… Following a recipe is clearly not their strong point and the result suffers…
Here are some culinary catastrophes that were obtained by geniuses of creativity in the kitchen ...
1. Here is a subliminal message from a woman to her future ex-husband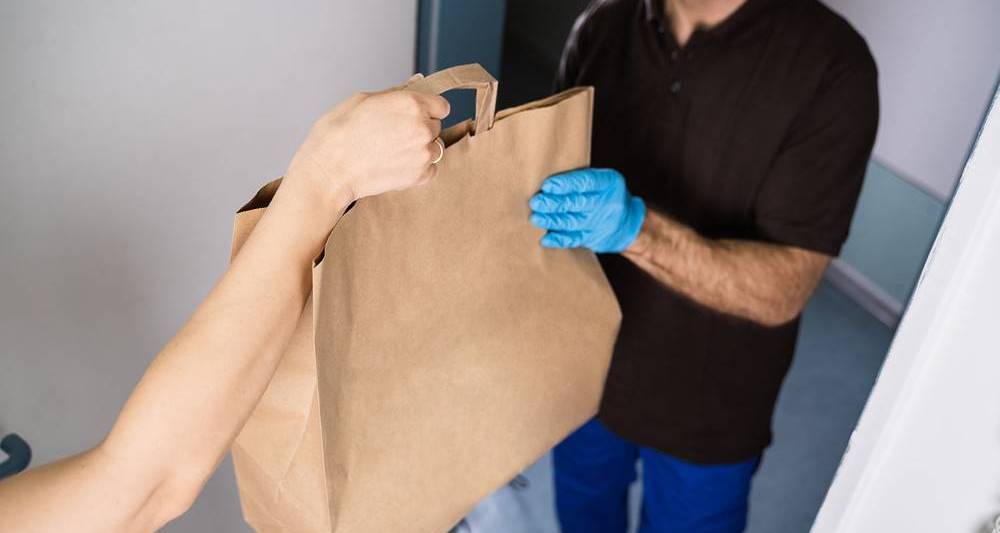 2. Baking pizza in the oven is not rocket science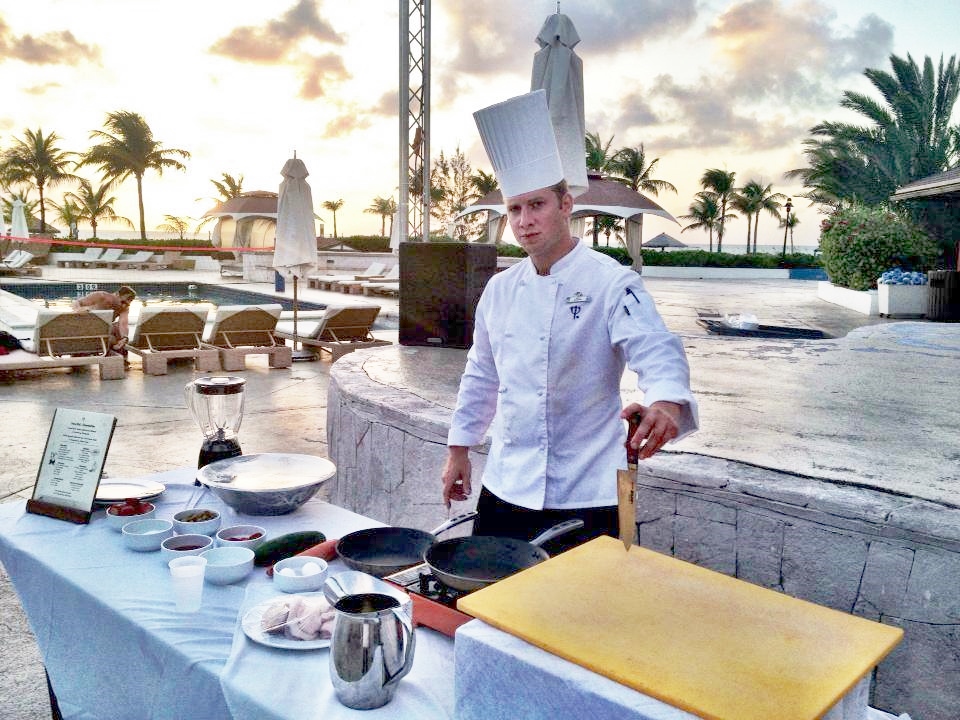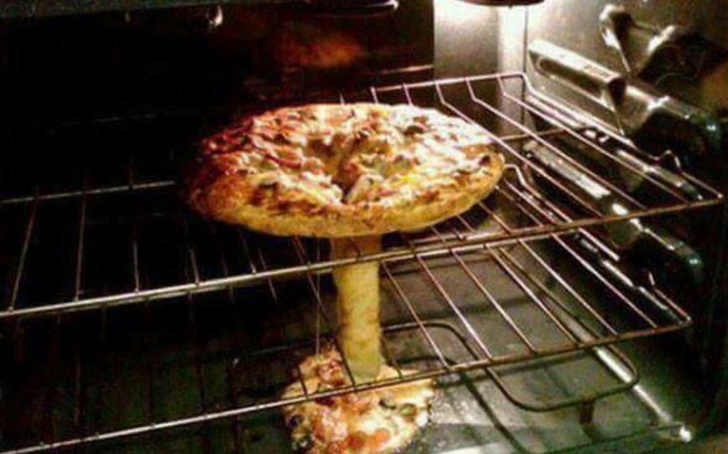 3. This little girl started to cry in front of her cupcake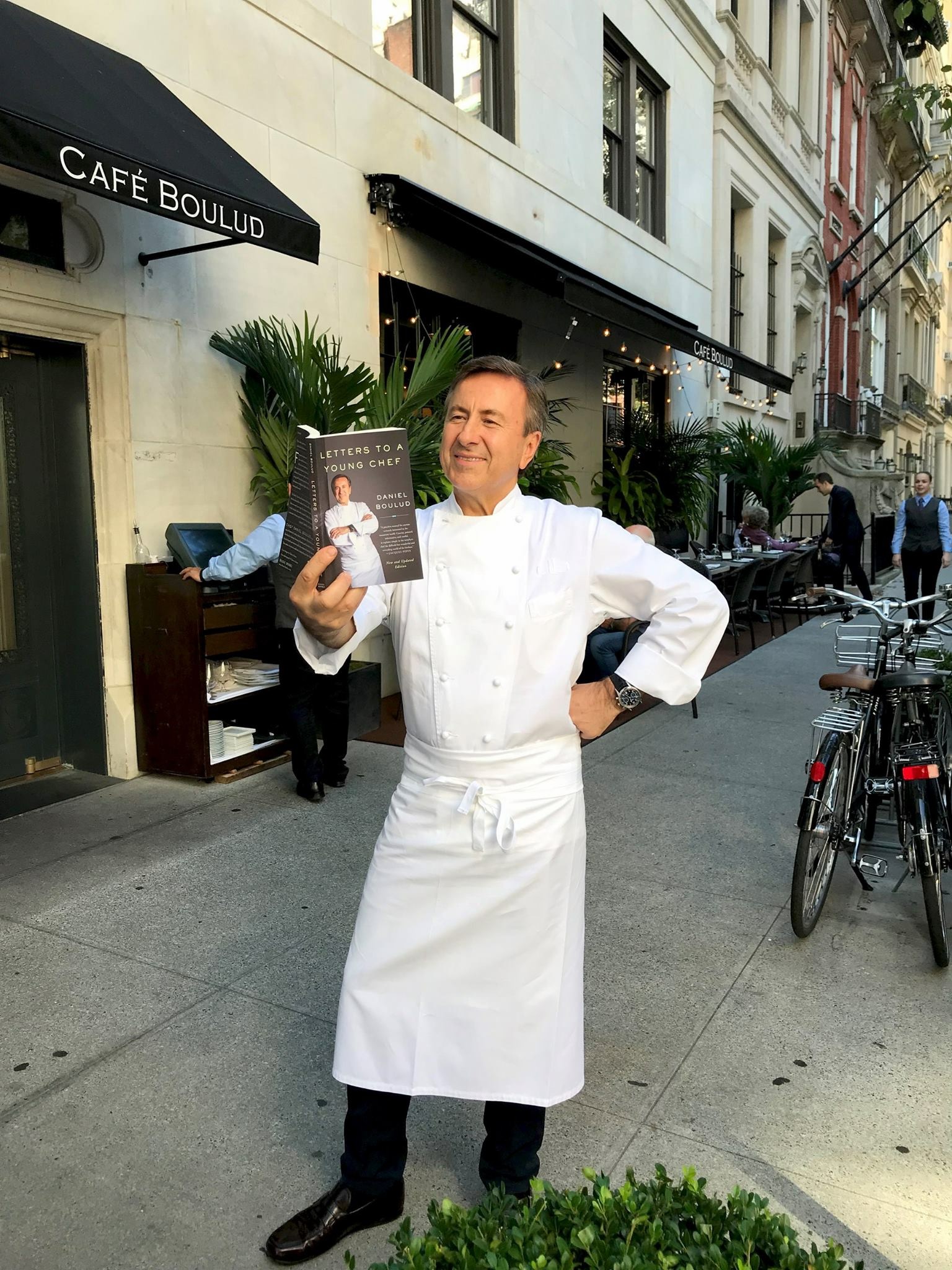 4. A little problem with the dough maybe?
5. This is what needed to be done and this is what was done
6. He had prepared a creme brulee for his girlfriend, but ...
7. When you're not at all a barbecue pro
8. She swore there was nothing but cake batter in her muffin.
9. When you make improved croque-monsieur, but you forget to oil the plates
10. No child has touched these muffins, are you surprised?
11. When you let your children play with the package of flour
12. This is what happens when you want to eat healthy  : you burn calories before consuming them!
13. The kitchen is sometimes a crime scene!
14. It's crazy how the cookies made never look like the ones in the recipe photo.
15. Crater muffins ...
16. Eat an alien ...
17. Under the cramé layer, there are chicken wings…
18. The size of the dish also matters a lot!
19. "My name is Groot", dessert version
Cooking is a very special area. A room where people can stroll who do not necessarily have the talent to simmer good dishes. Conversely, to give them a pot is to take a risk that may be unnecessary.
The risk of ending up with an inedible dish or, worse, a kitchen in pieces afterwards. No, it is important not to place the people below in the kitchen. Especially after these photos ...
1. At least there is some pasta left in the dish ...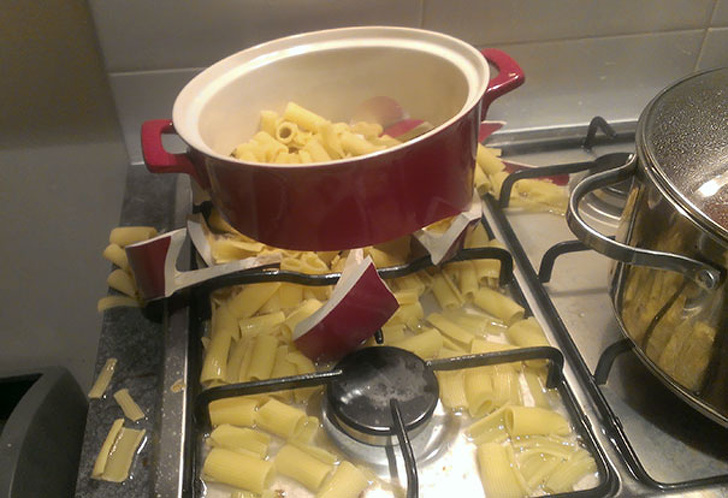 2. He must have left his pasta to cook for about 30 minutes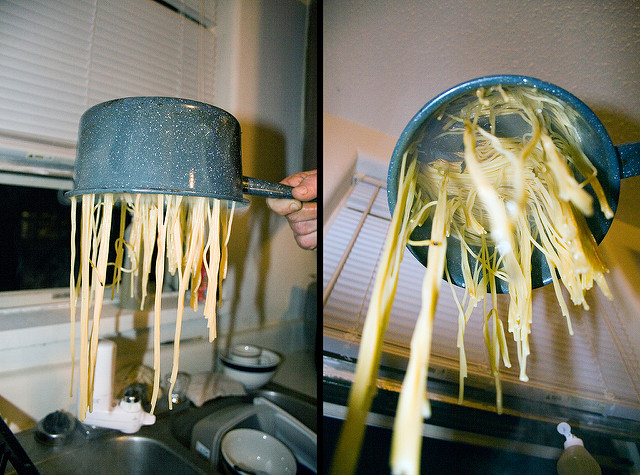 3. A pizza drowned in an ocean of melted plastic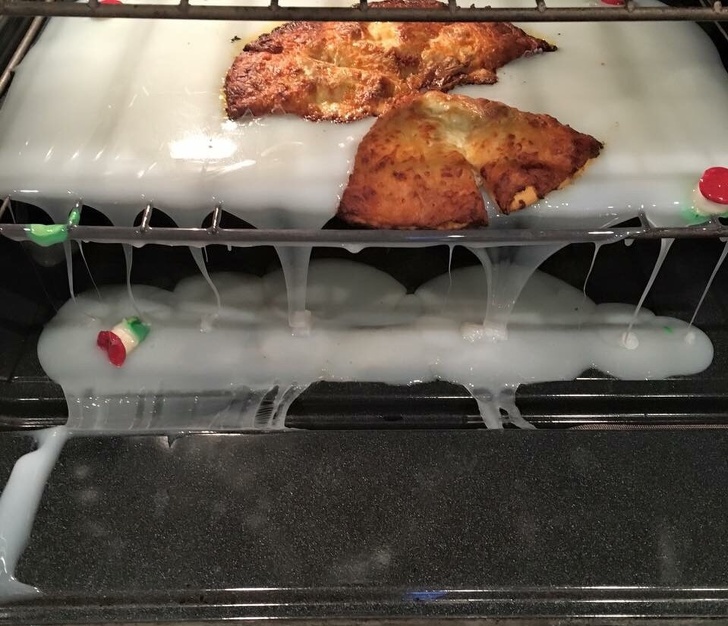 4. It is possible that the dish crisps a little ...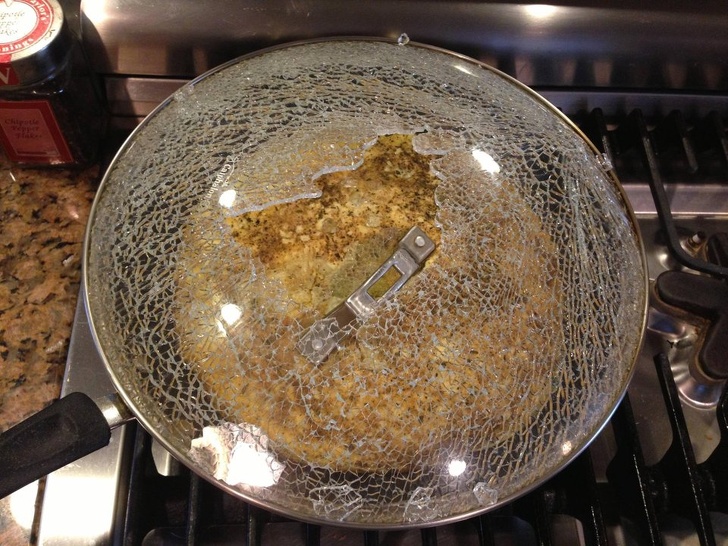 5. "This midday, we are eating charcoal!"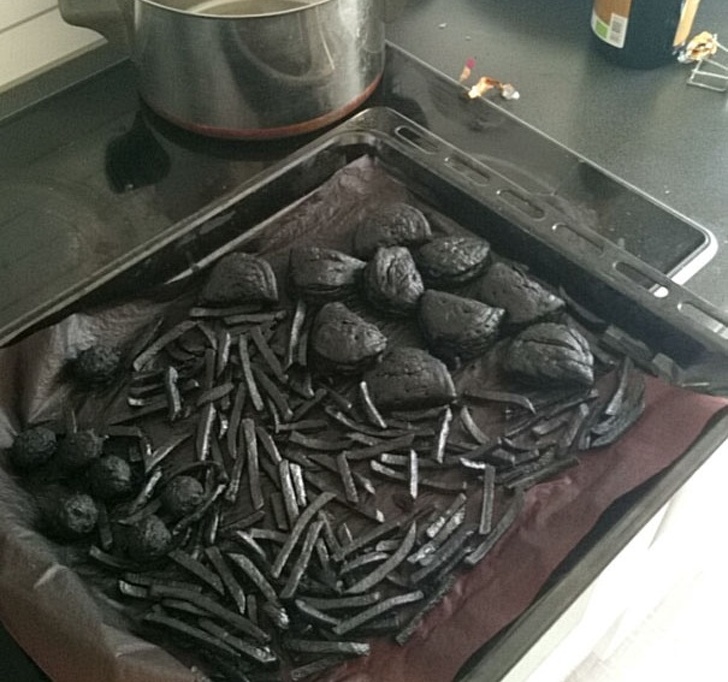 6. Here is a grilled ... or burnt chicken!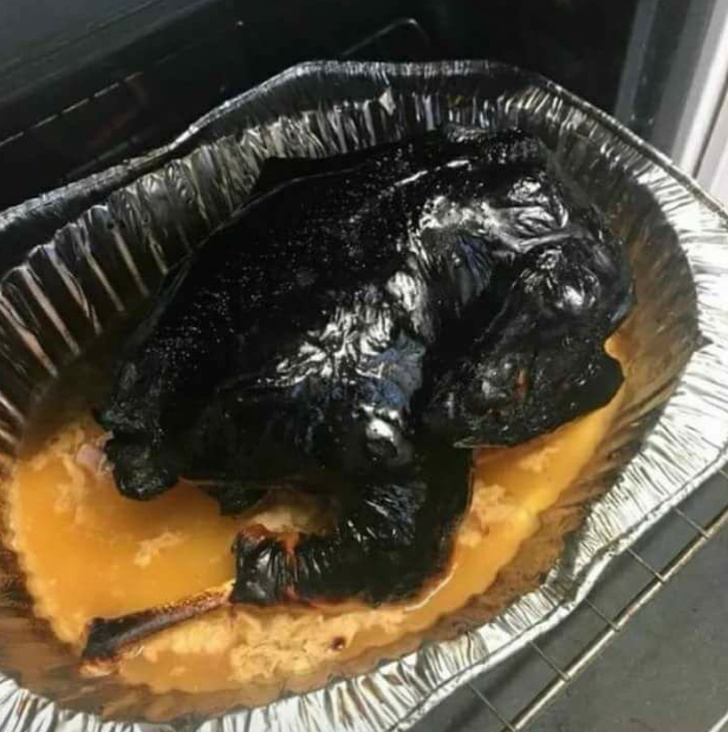 7. "Okay, you'll be going to school hungry today ..."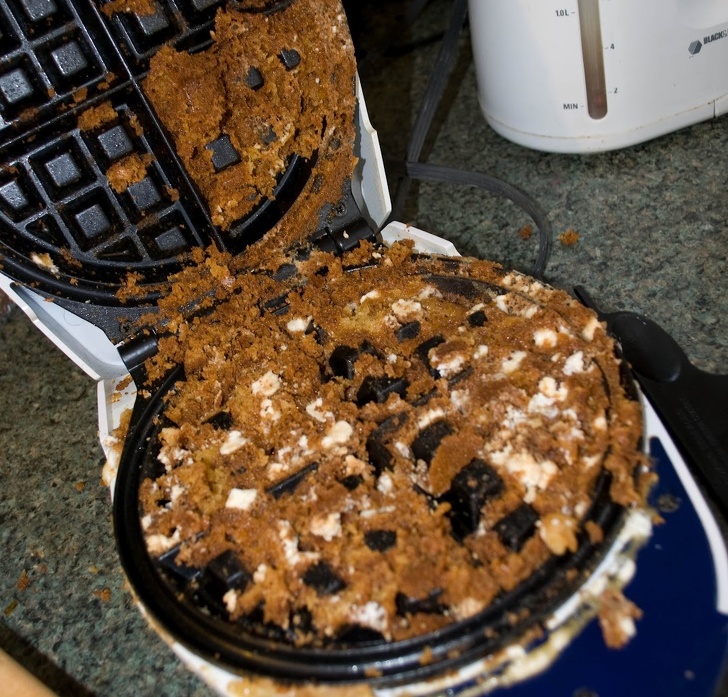 8. "My darling, we found your glasses ..."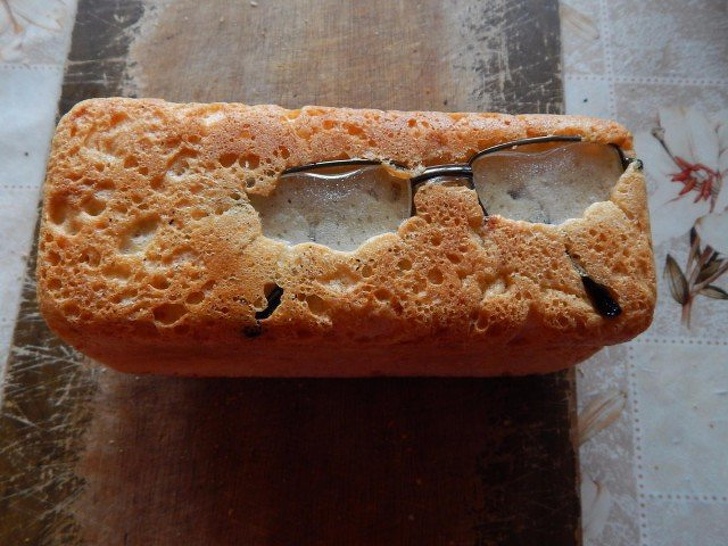 9. When you just have the wrong dish ...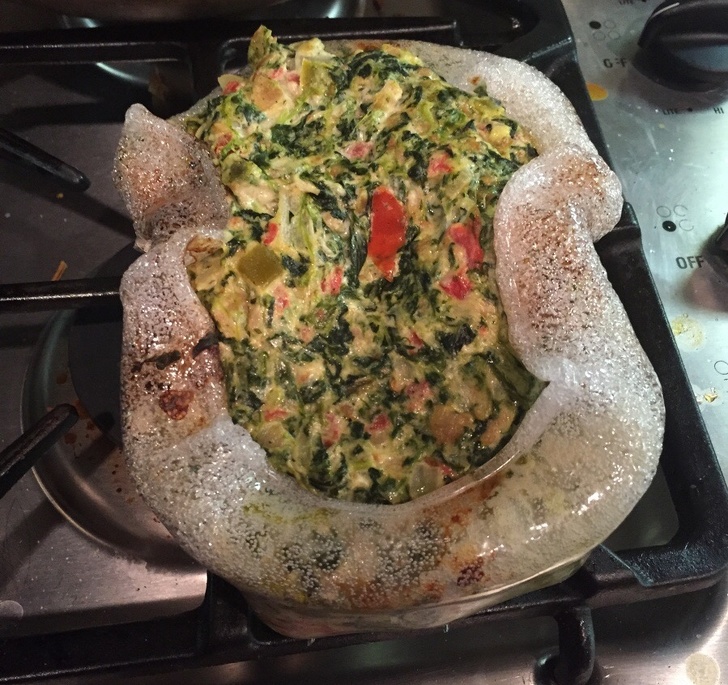 10. Getting some pancake dough on your hair ... hat!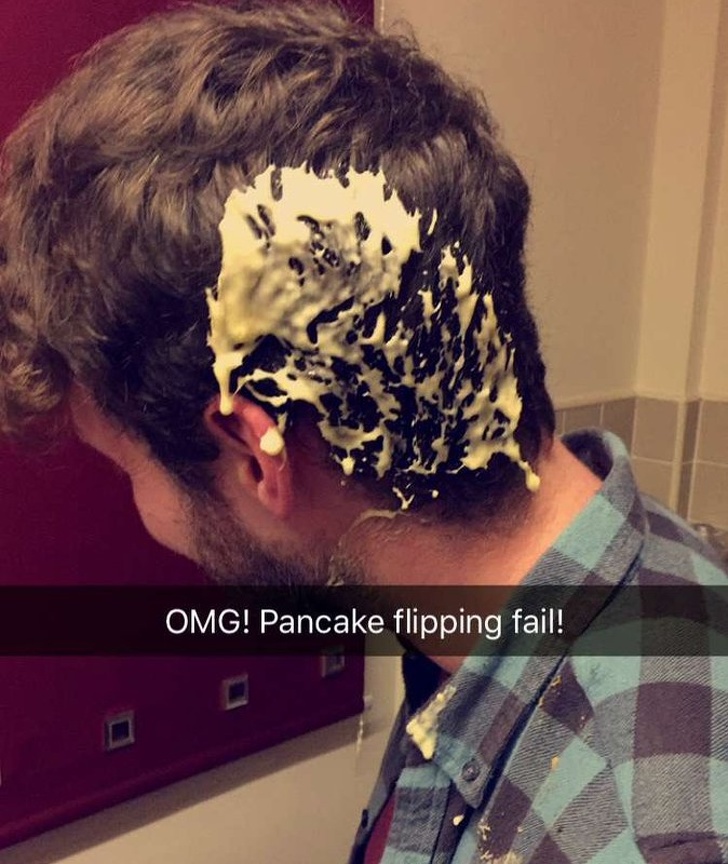 11. Is this a caramelized dish? No, just pasta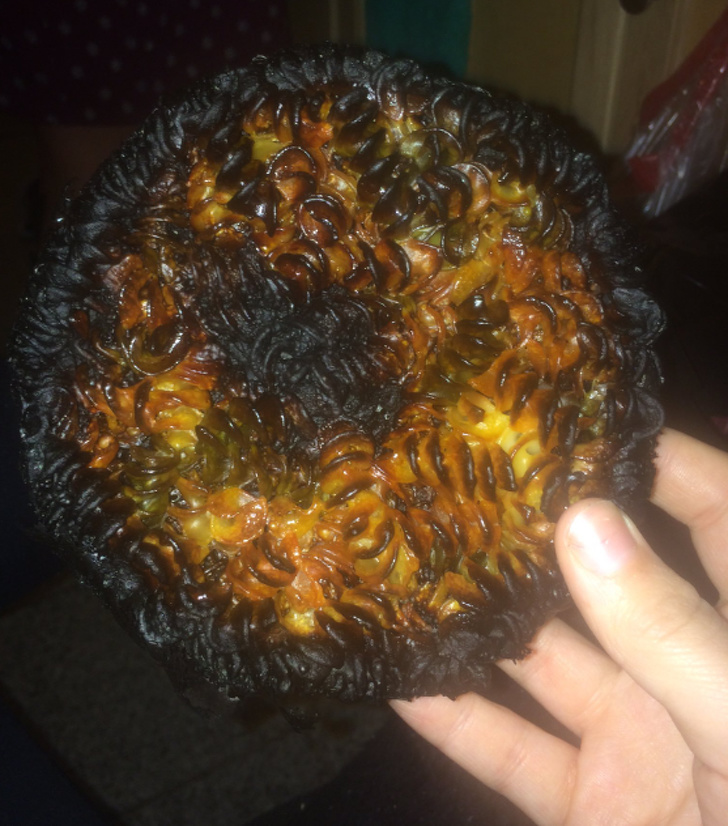 12. You have surely put too much yeast in this dough ...
13. There is no point in continuing, better to observe, cry and lament!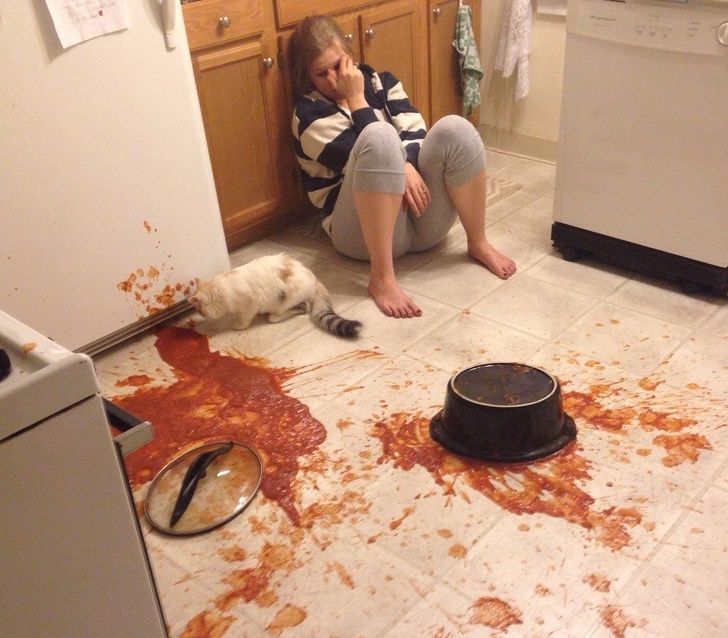 14. A pizza is good, but accompanied by a cutting board ...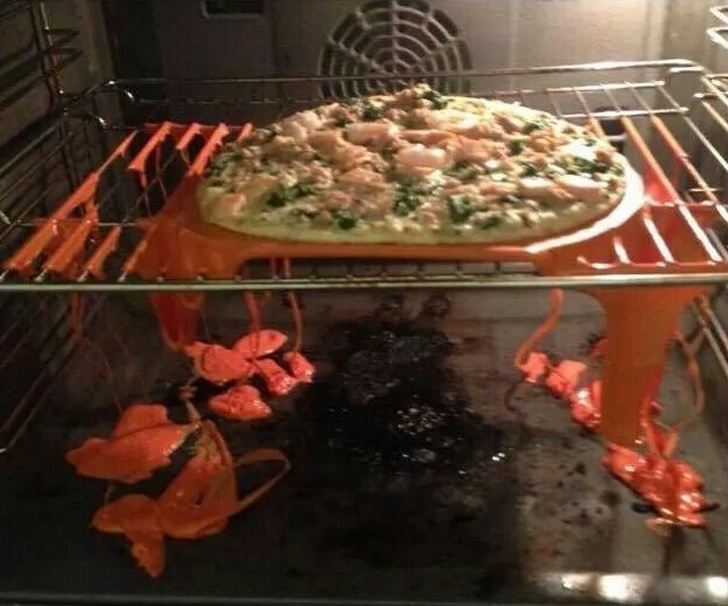 15. Certainly not the king of barbecue
16. When you don't have a strainer on hand!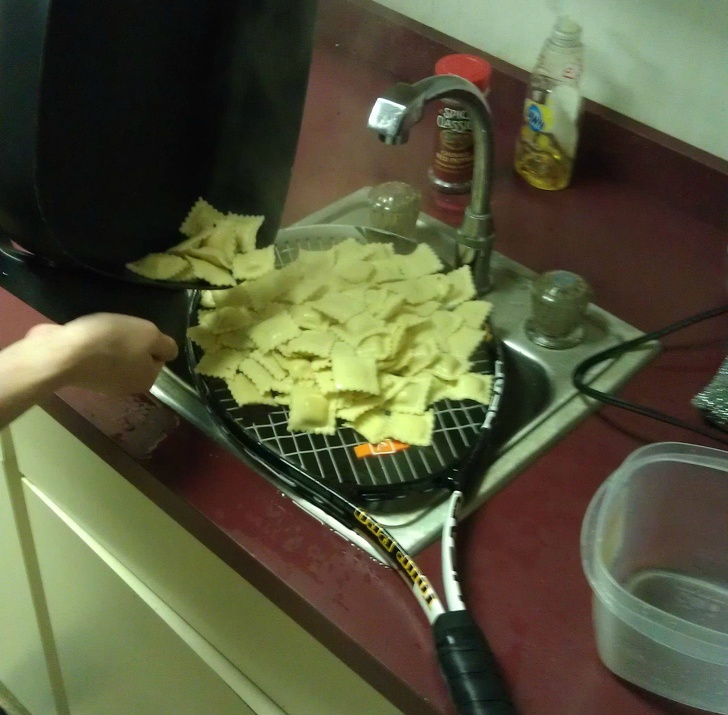 17. He invited about twenty people this evening ... it shows!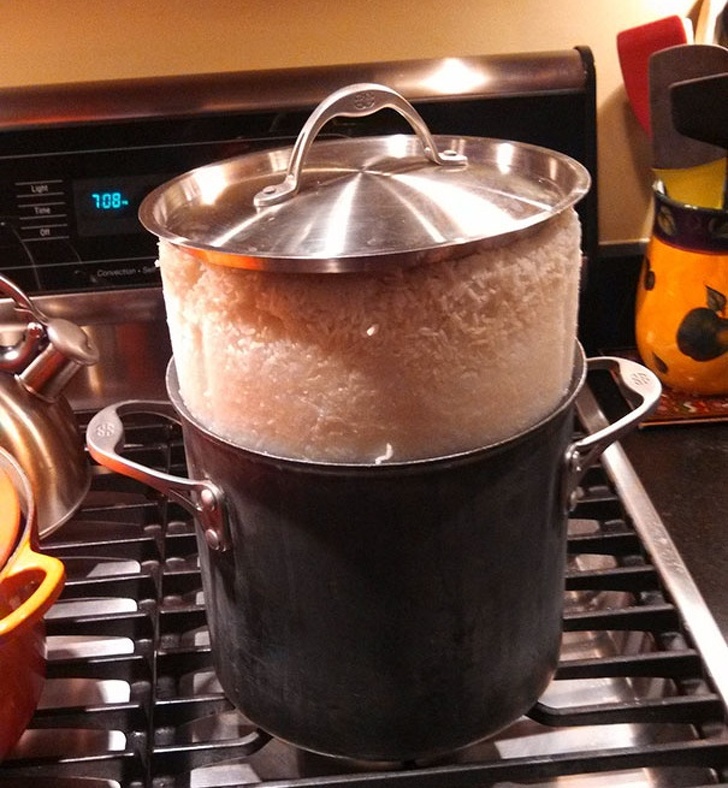 18. The dish is already prepared? Well done !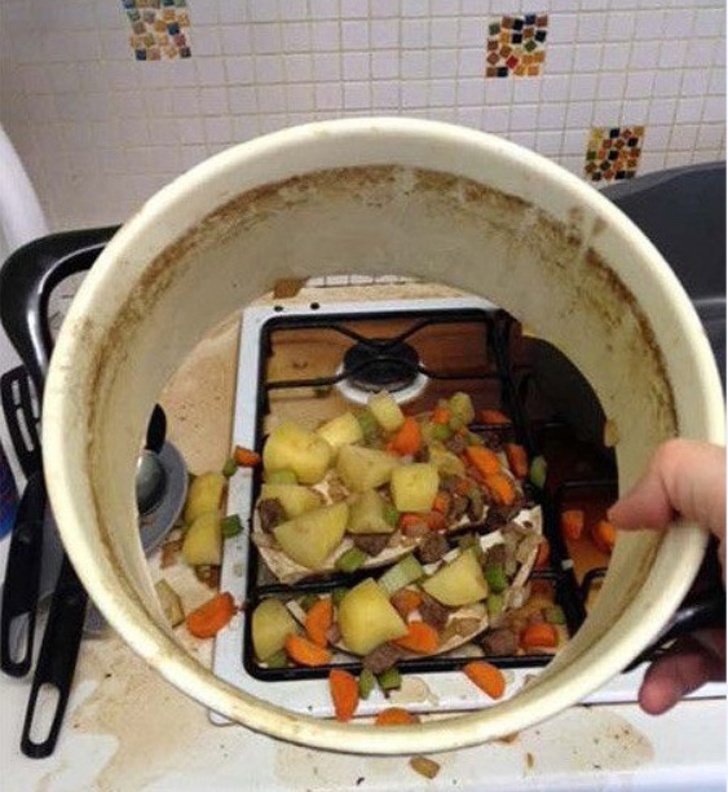 19. Now is not the time to play a joke on him.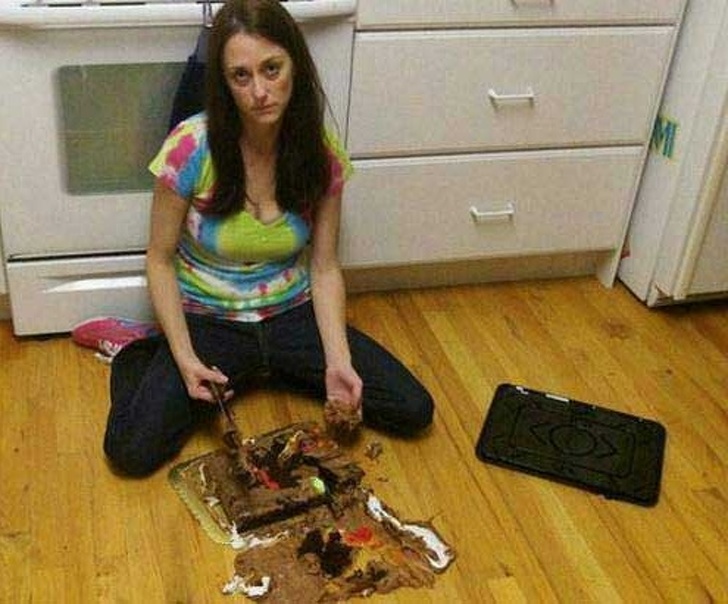 20. The worst part is that you have to wash it!
21. That too must be completely washed!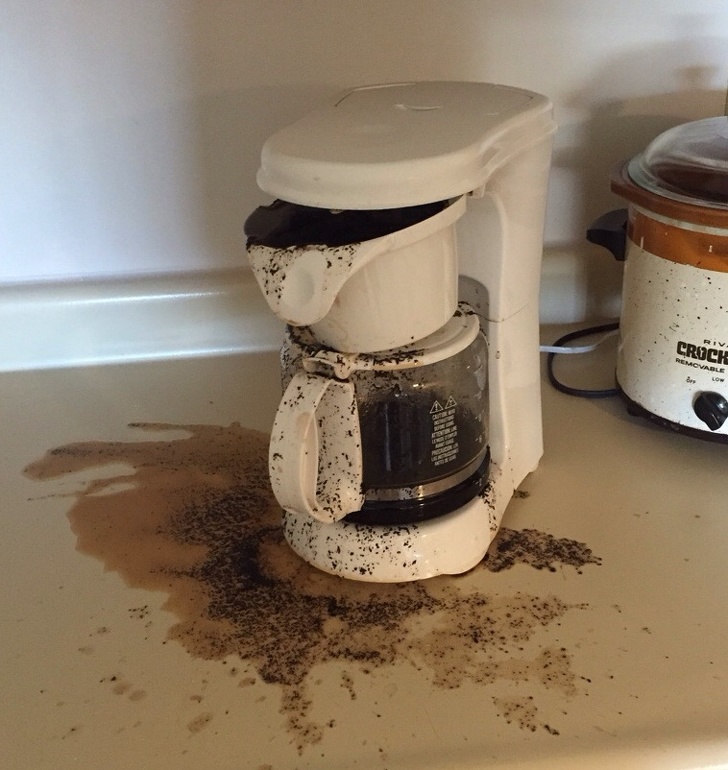 In life, everyone is good at something. Some people have the art of transforming a meal into a colorful dish.
It is quite acceptable to admit that you are not good at cooking and even that you do not know how to cook an egg. What is less is when these people foreign to the culinary art venture into the kitchen. This can end in failure, like for example a preparation of caramel turning into lava rock.
Here are 20 people who would have done better to have their food delivered.
1. there is however an easier way to cut an avocado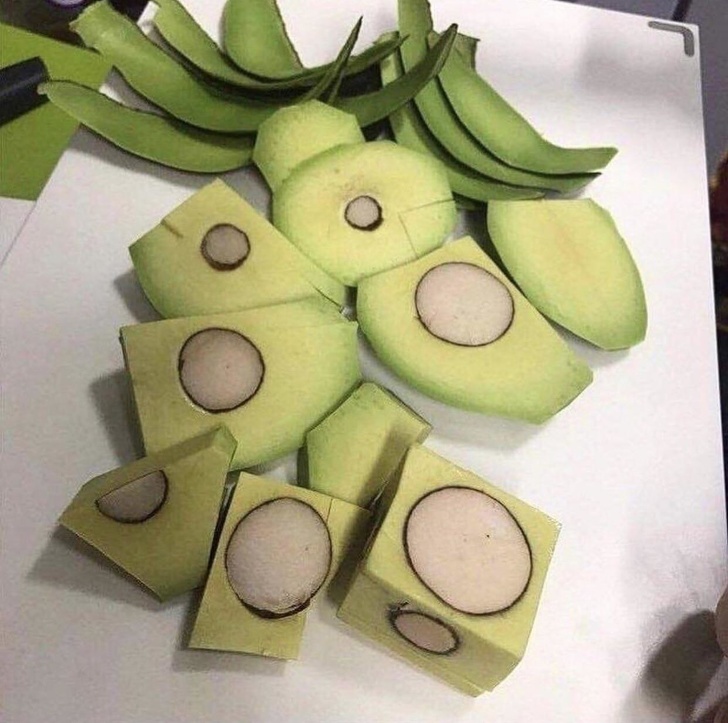 2. This is a play on words and by no means something edible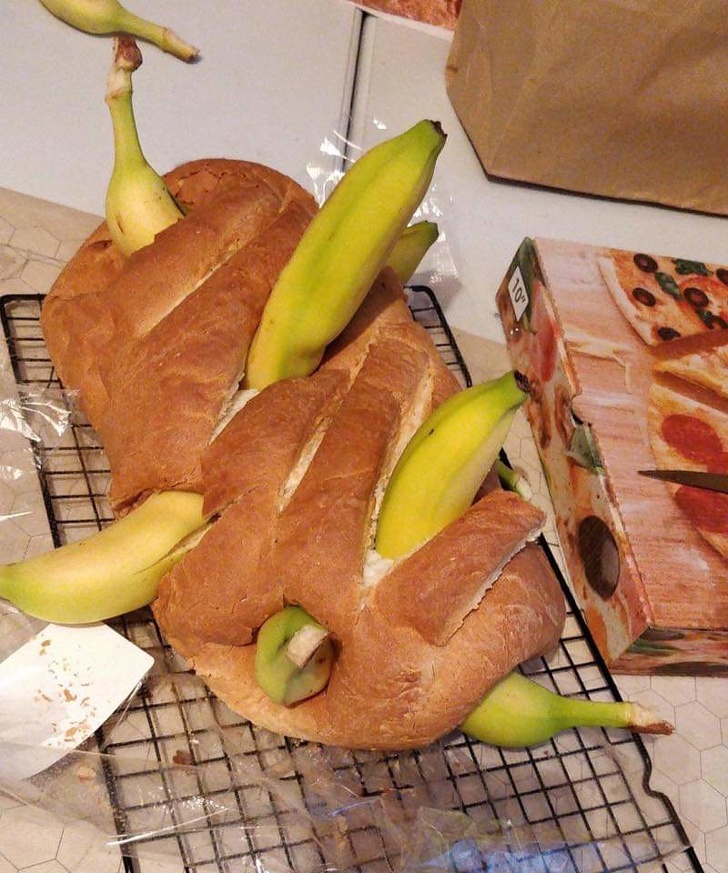 3. A baked potato makes meteorites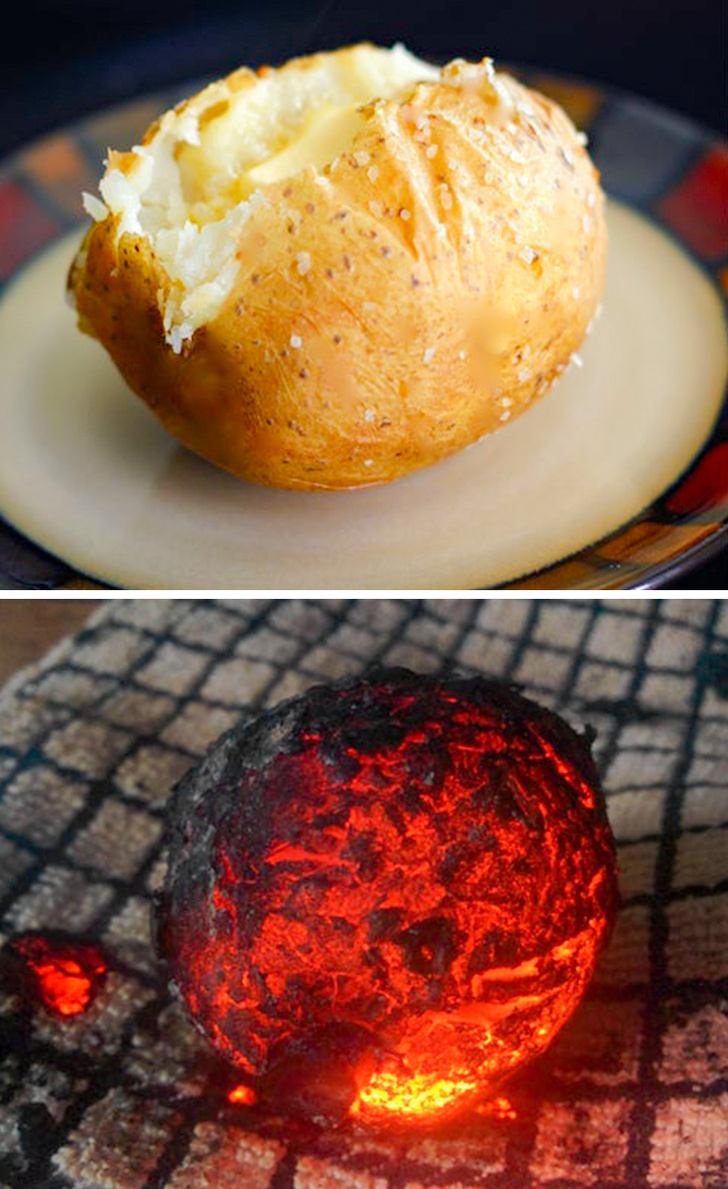 4. Make a distinction between glass and plastic before putting in the oven.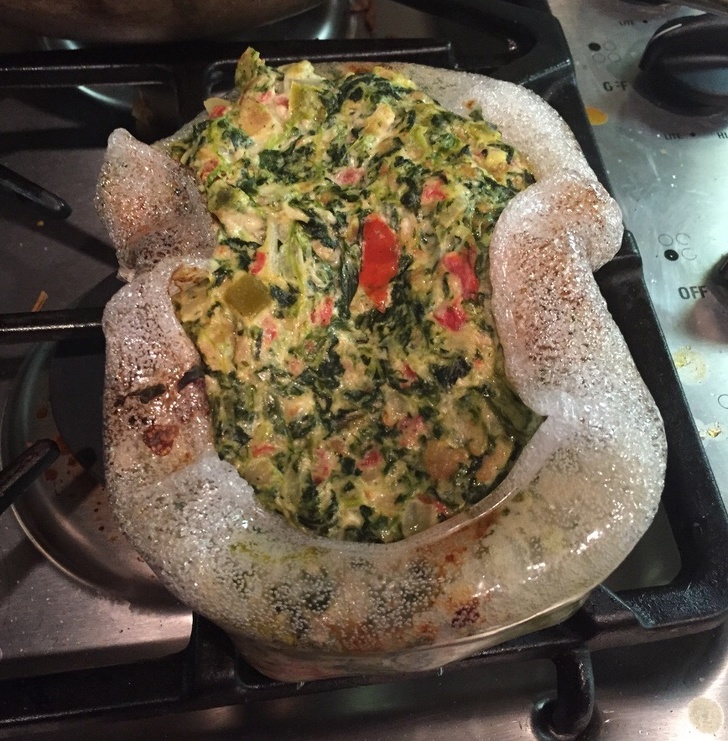 5. Sure, he got the fish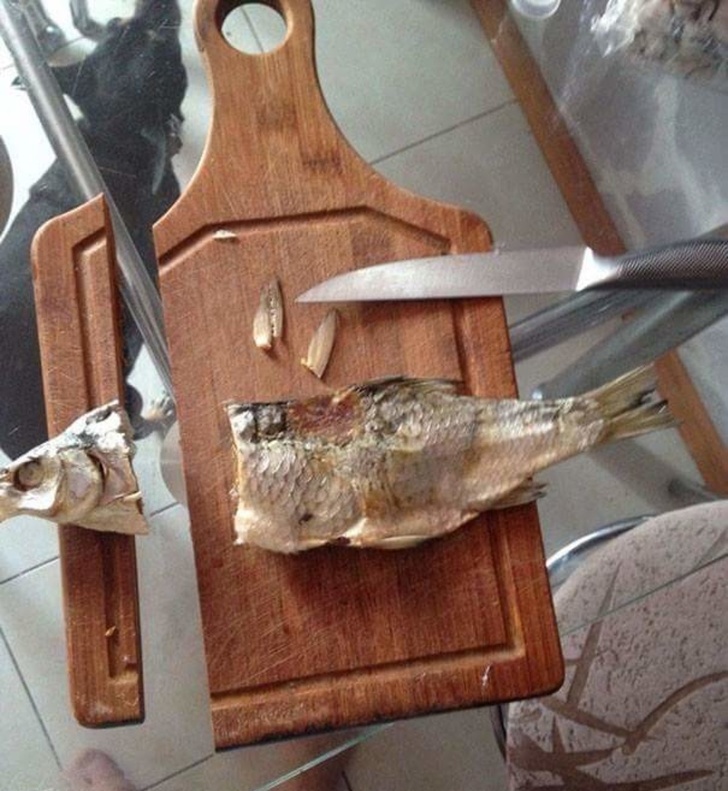 6. The pizza is intact and this is the most important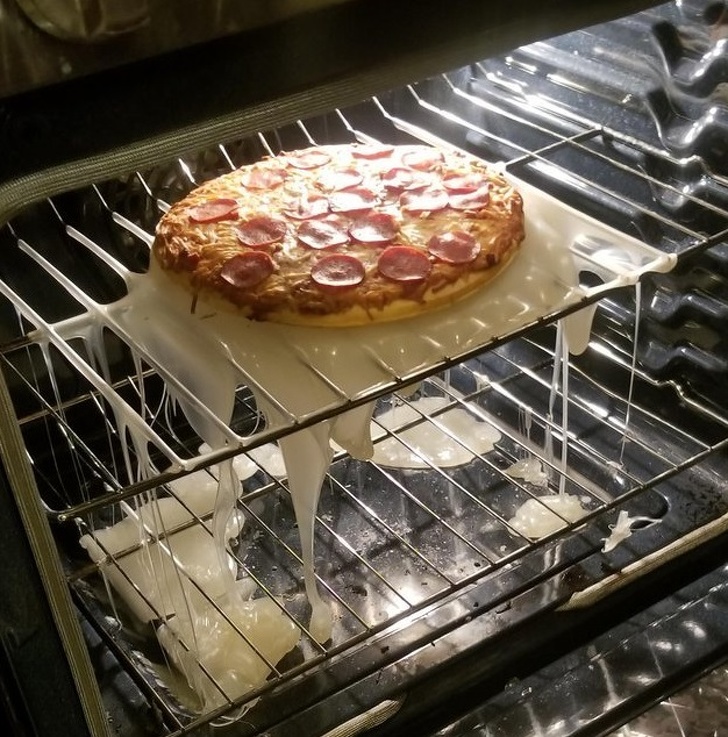 7. A toast that looks like Jabba the Hutt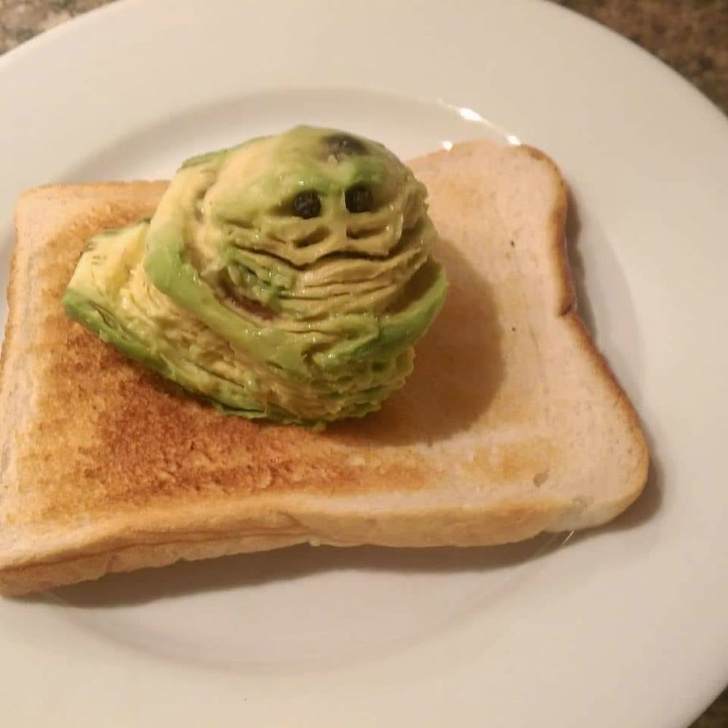 8. A utensil that is surely a little too fragile ...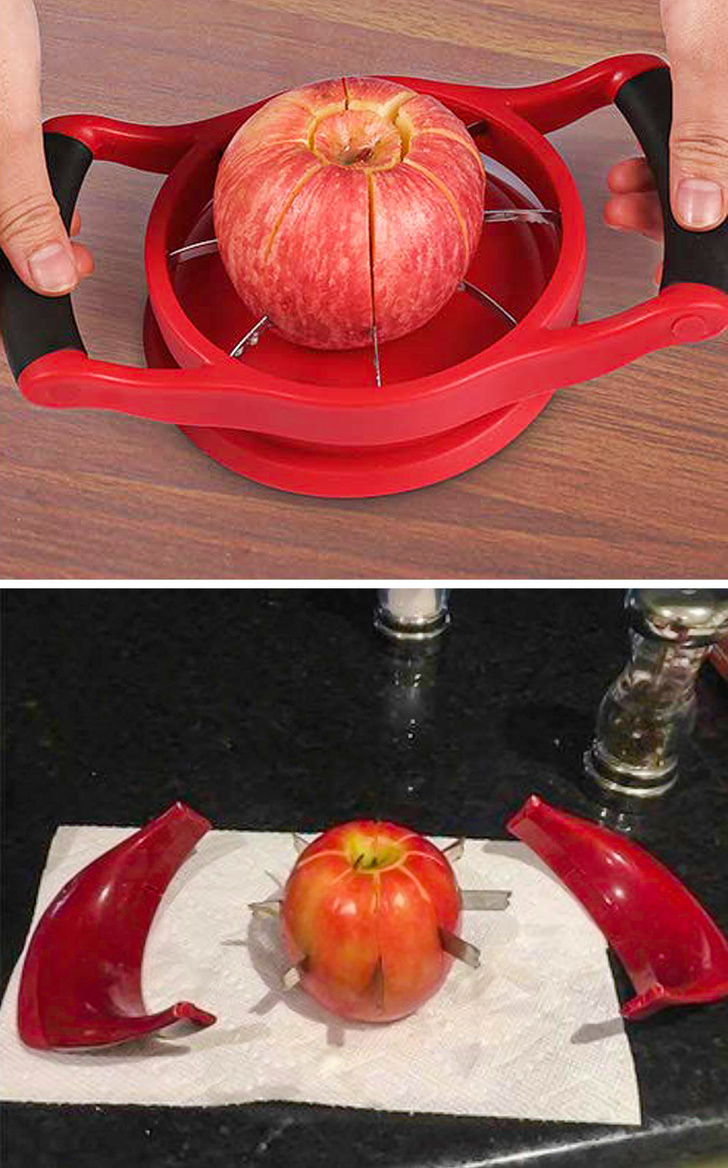 © amazon.com  © rmbrmeforcenturies / reddit
9. The tiered cookie is ultimately a ground floor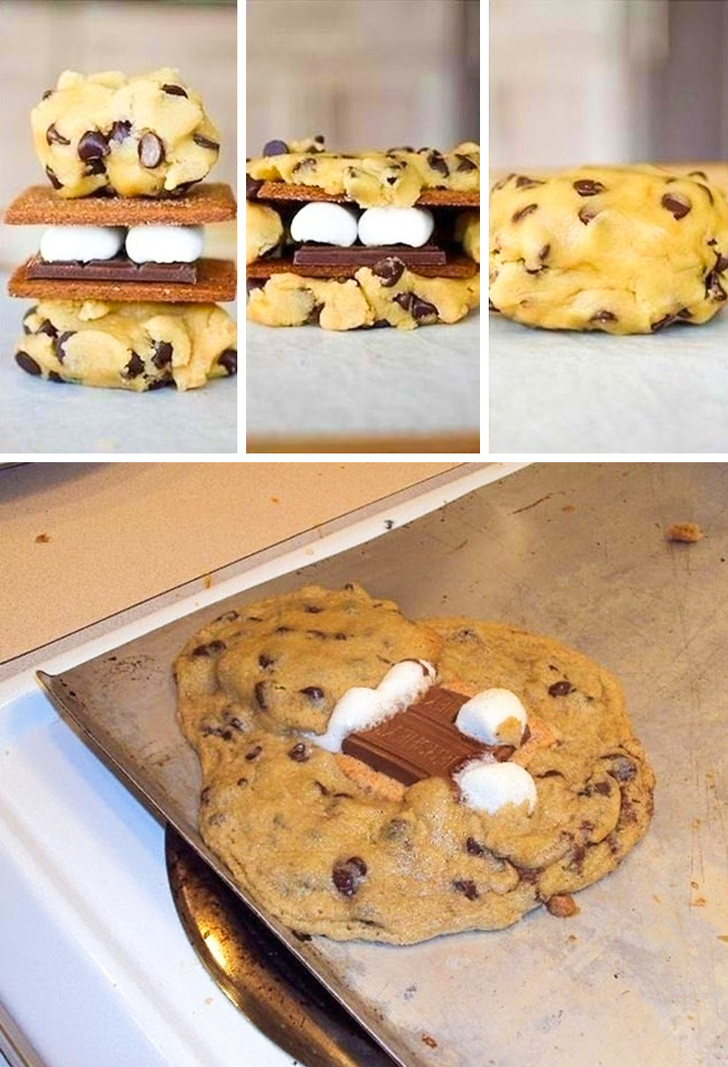 10. Compact rice is convenient for eating while walking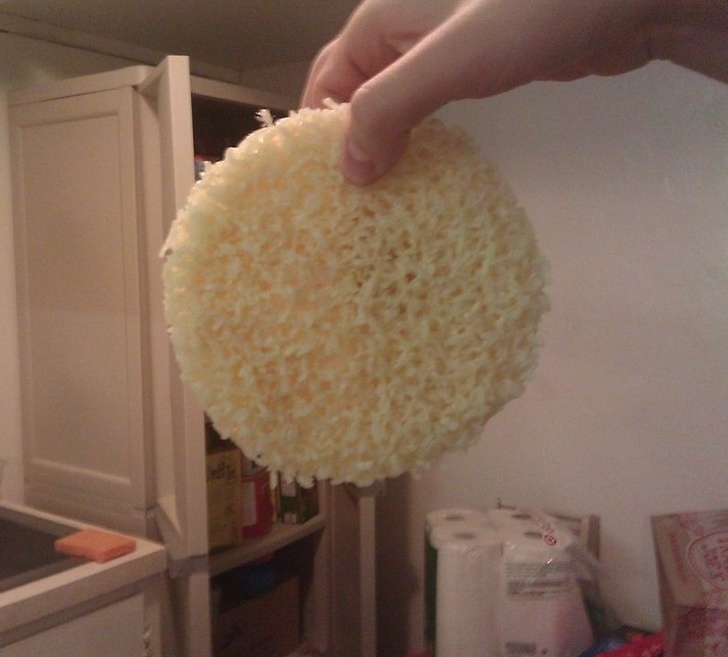 11. We manage to distinguish some contours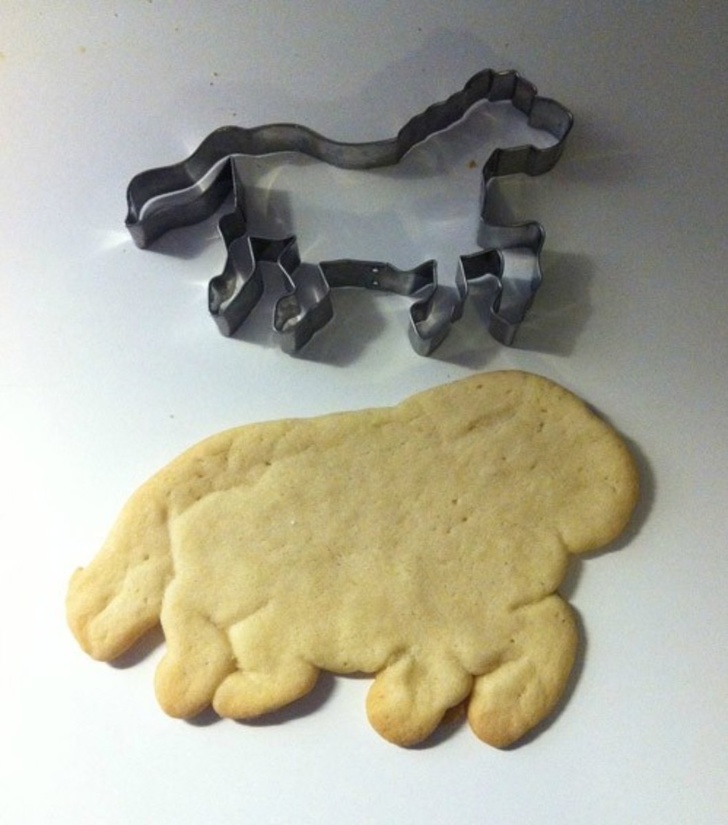 12. It has some kind of merit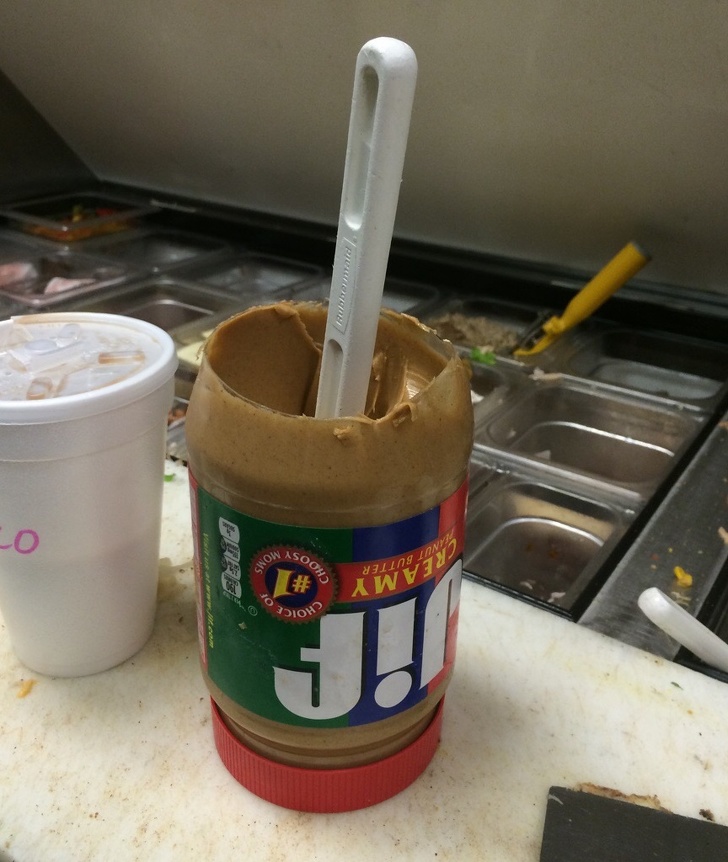 13. The geologist's caramel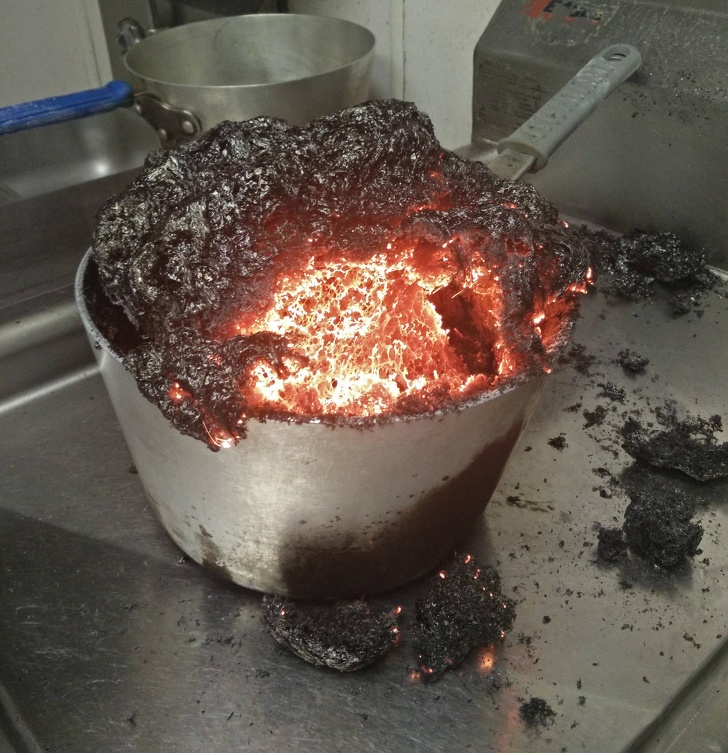 14. There is something provocative to put raw meat over cooked meat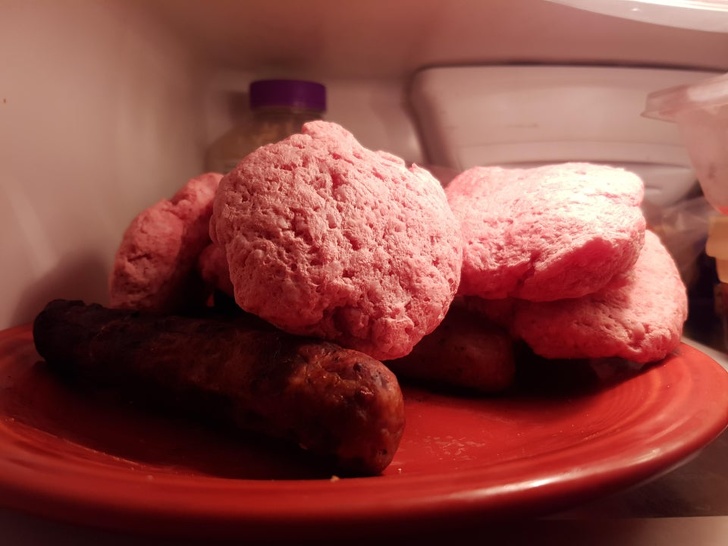 15. Why bother cutting up vegetables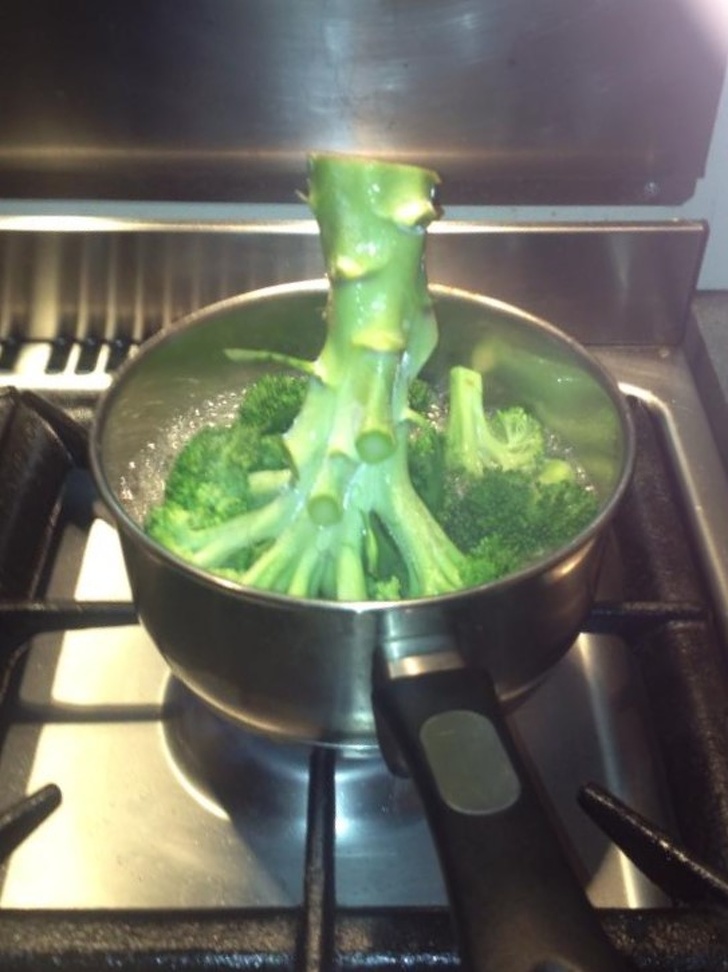 16. Leather the cakes in the preparation container has never been indicated in the recipes.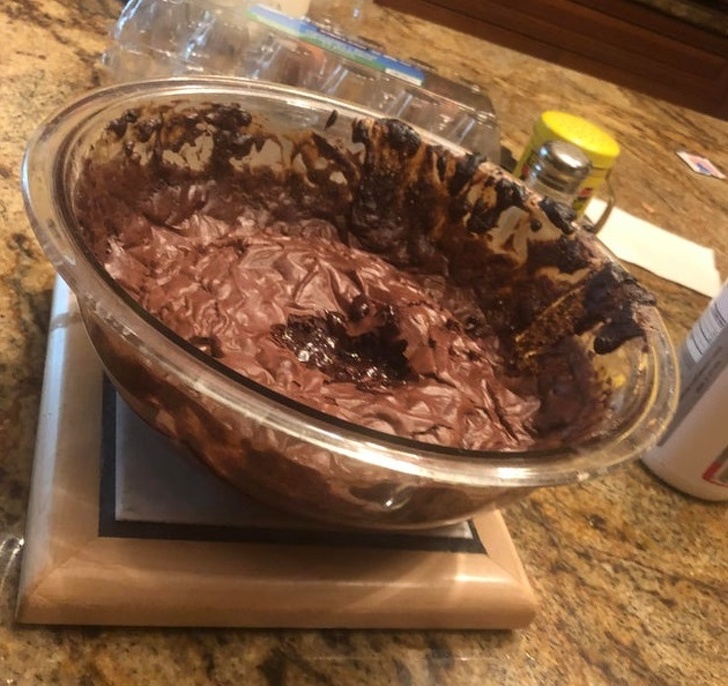 17. Unwrap food before placing it in the oven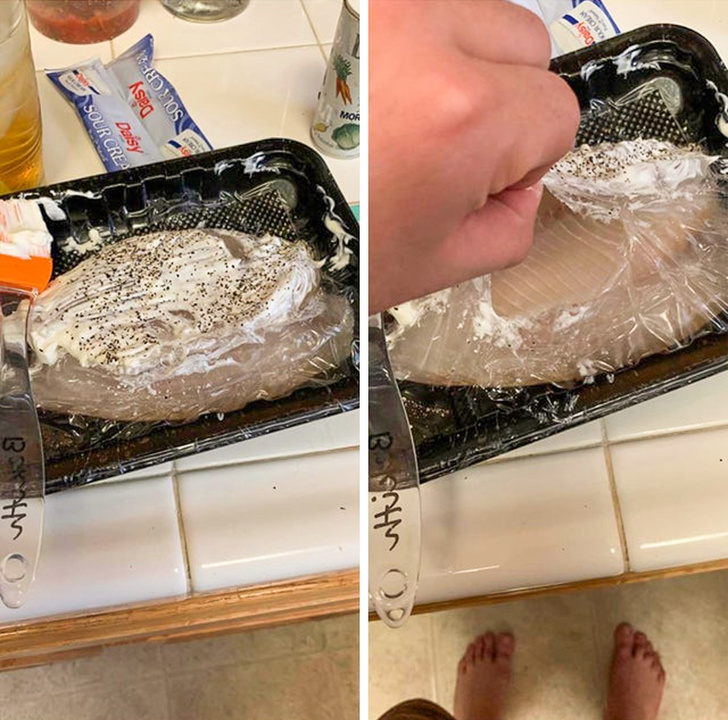 18. The intention was to prepare a complete meal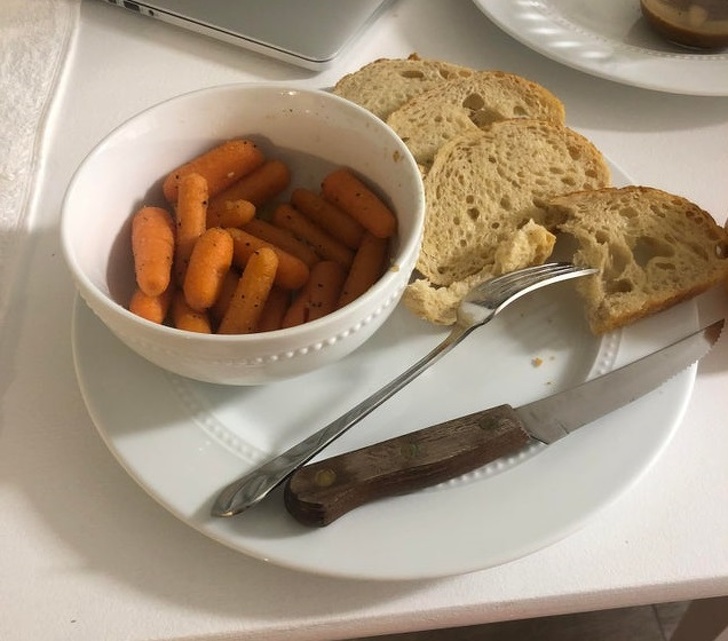 19. Unwrap food before eating it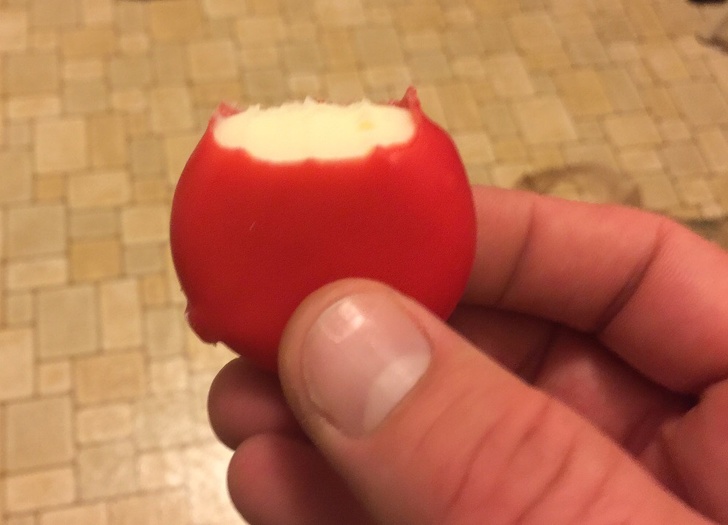 These 20 birthday cakes that did not produce the expected effect
Birthday cakes can be a source of serious trauma and fear.
If you opt for an elaborate birthday cake , it is advisable to refer to a professional . The SpongeBob, other unicorns and hedgehogs are not within the reach of the ordinary citizen .
Here are 20 photos of cakes that give you nightmares.
1. This hedgehog seems to come out of the bowels of the earth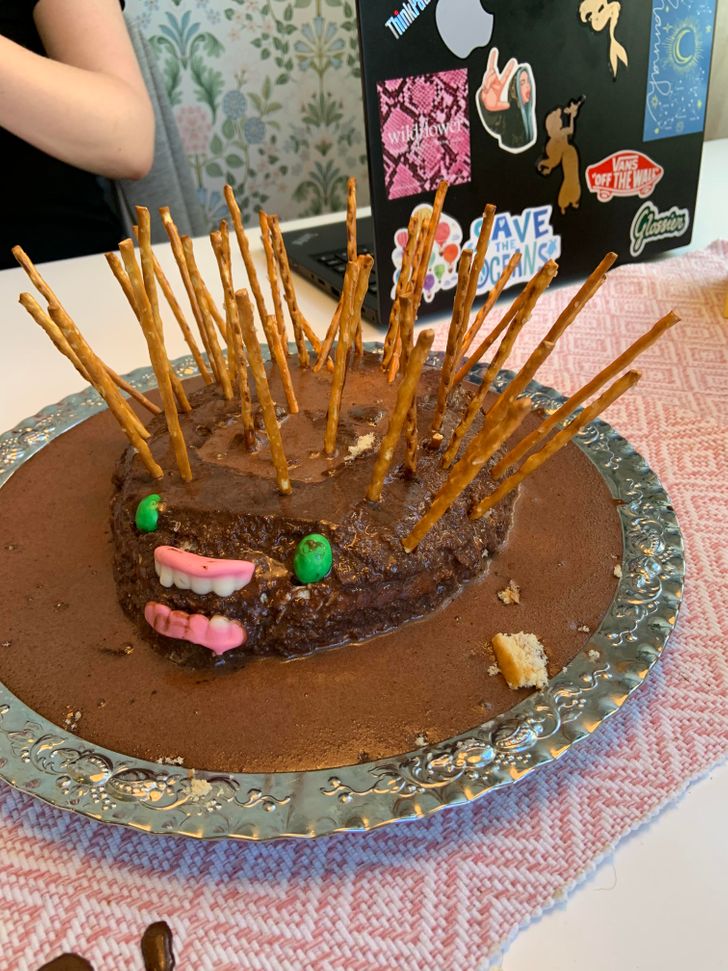 2. A unicorn who is no longer of this world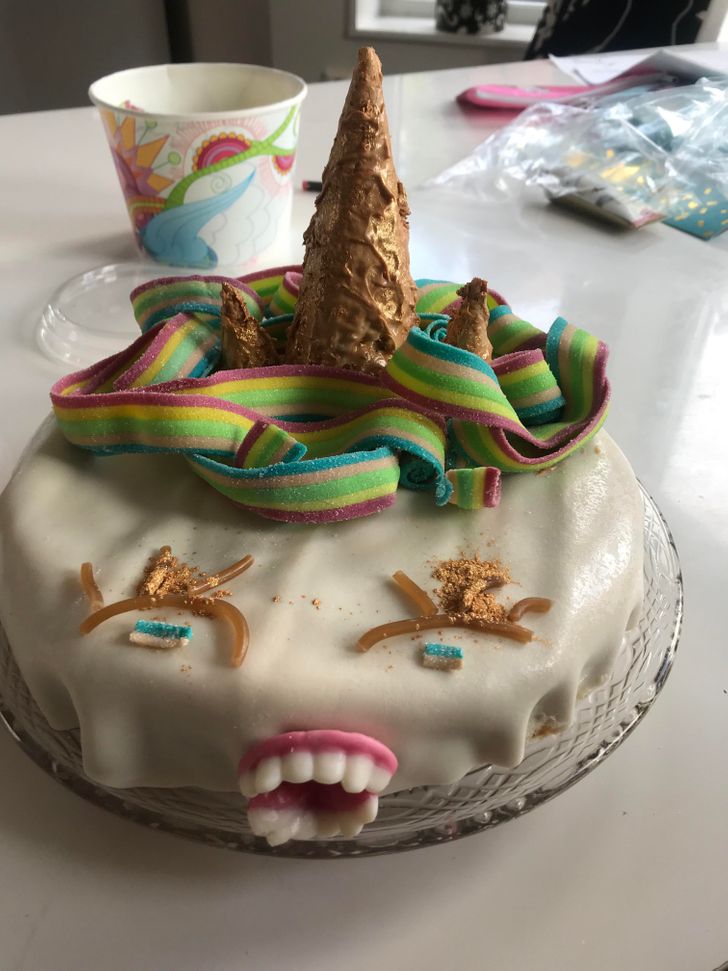 © ifeelbadformysister / Reddit
3. SpongeBob SquarePants will have been abused several times on the occasion of birthdays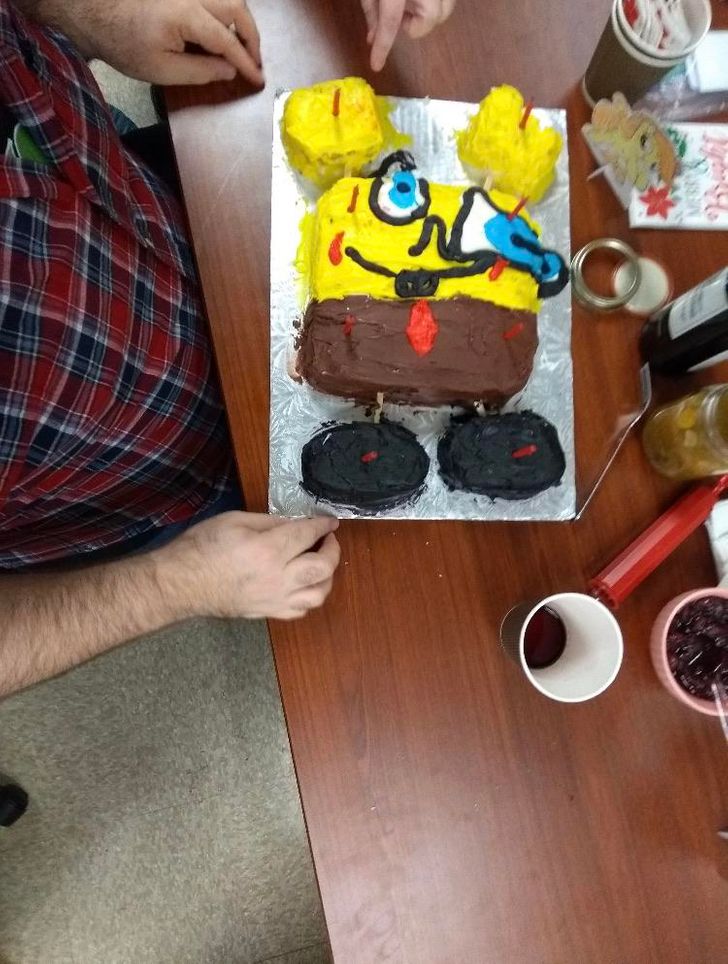 4. Evidently a malicious spirit is inside this cake.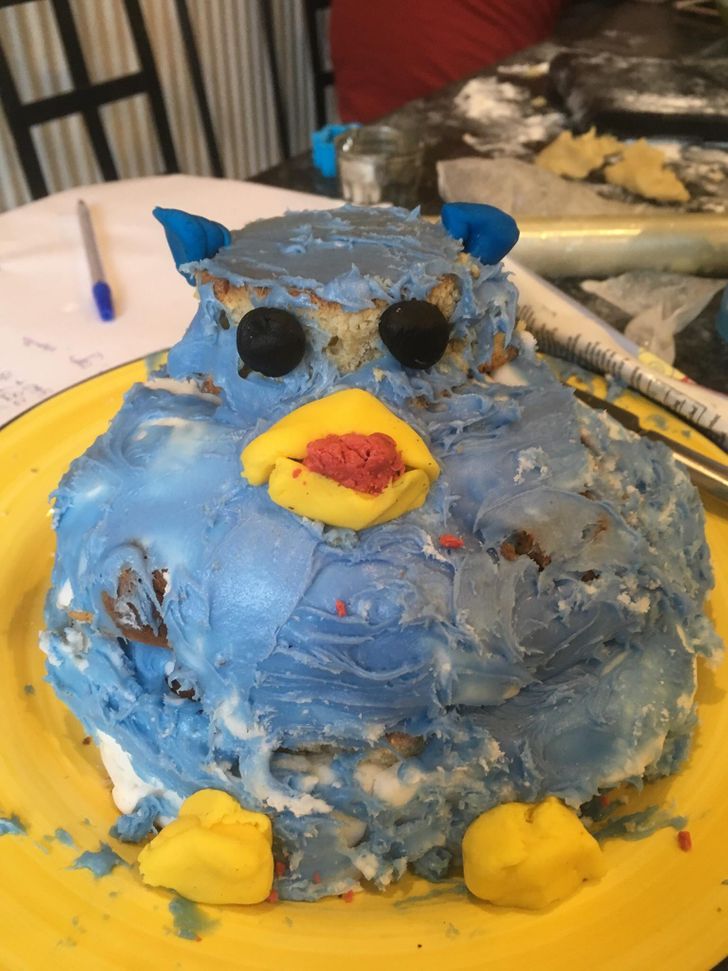 5. It's not very scary, but not very similar either.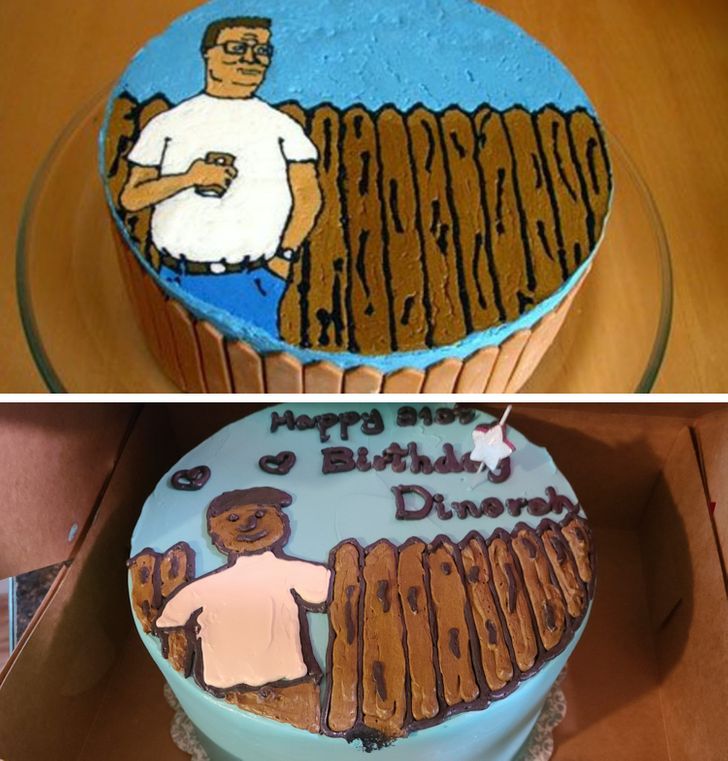 6. A cat or a dog from hell, it depends on everyone's perception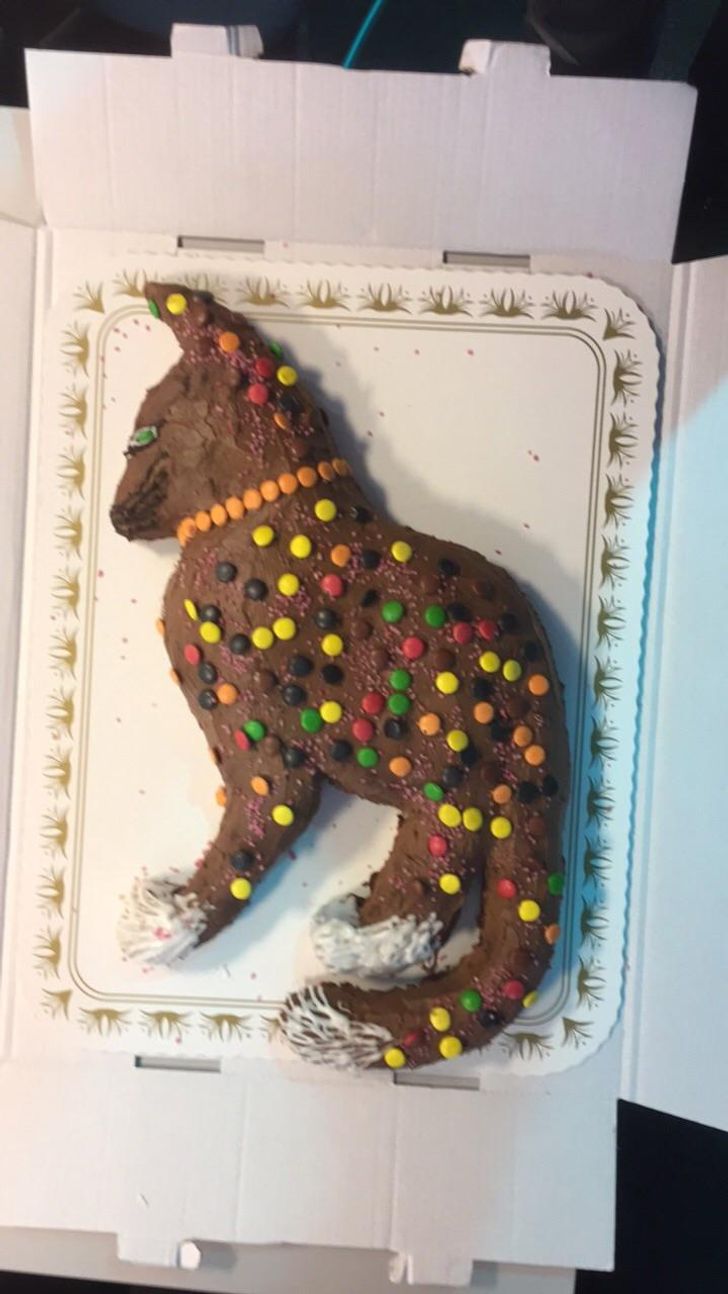 7. The idea was to make a panda cake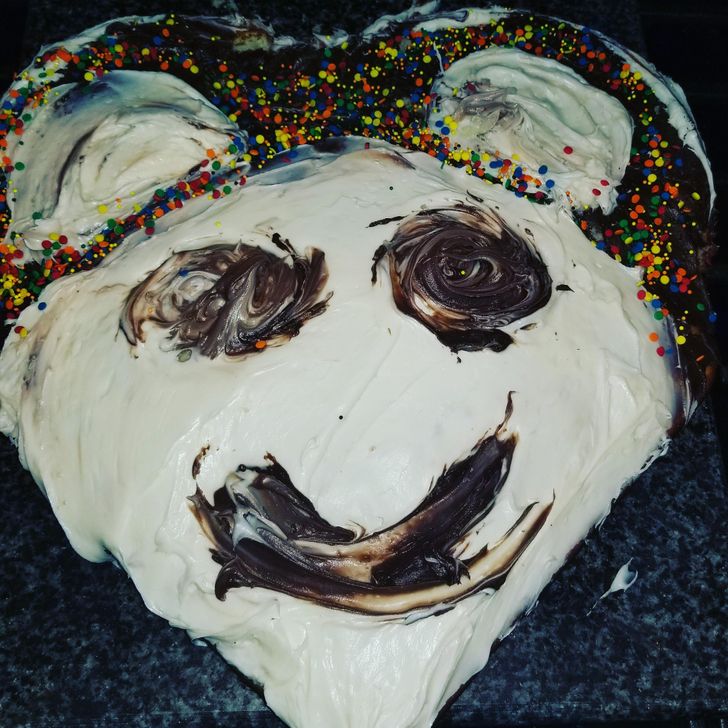 8. Worst cat ever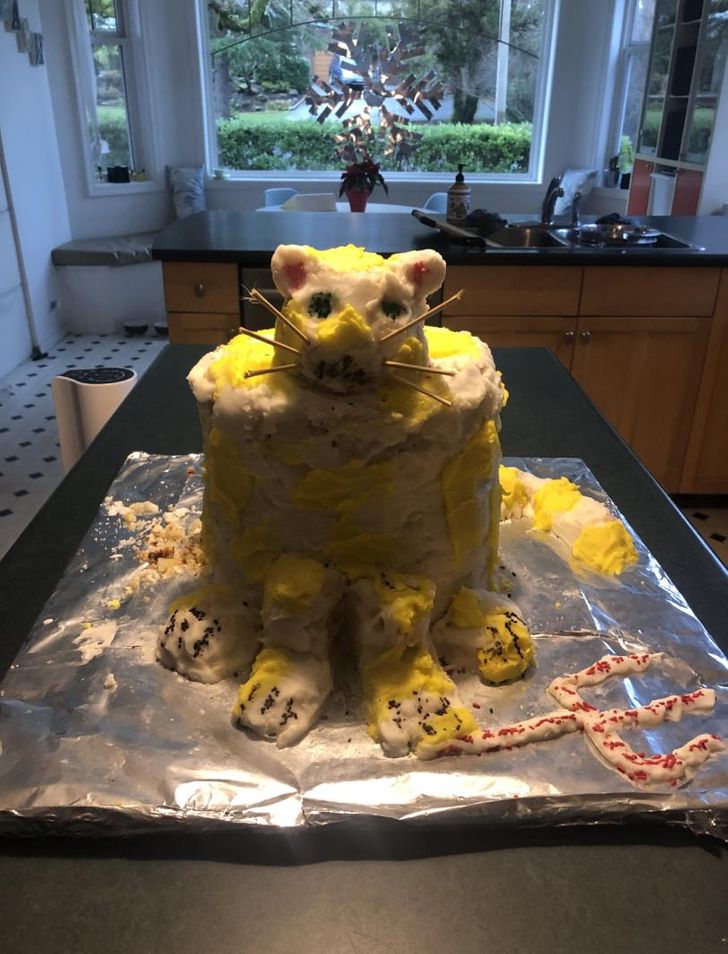 9. You should not venture this far if you do not have the required skills.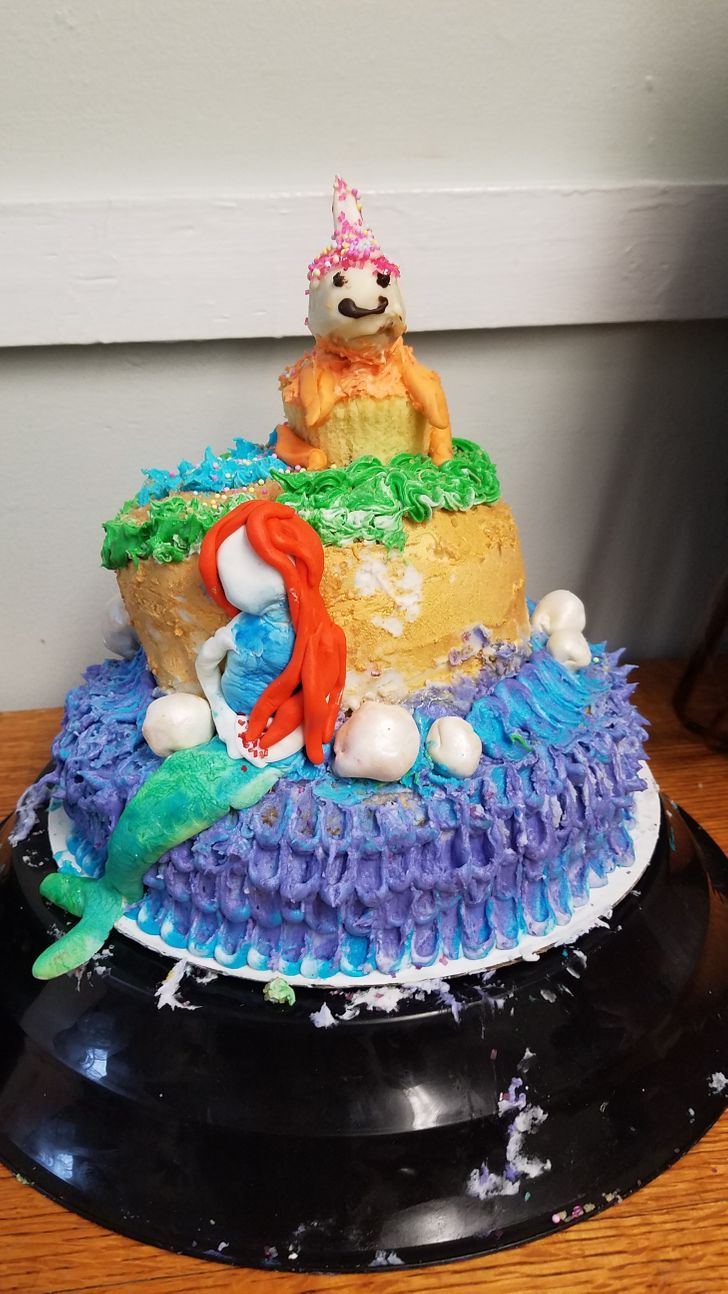 10. Her son asked for a frog for a cake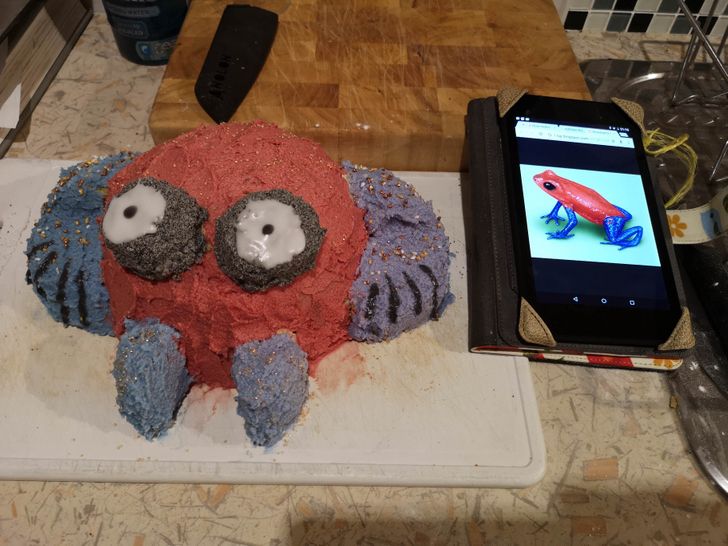 11. The base material that was chosen to draw the Simpson wife is well chosen.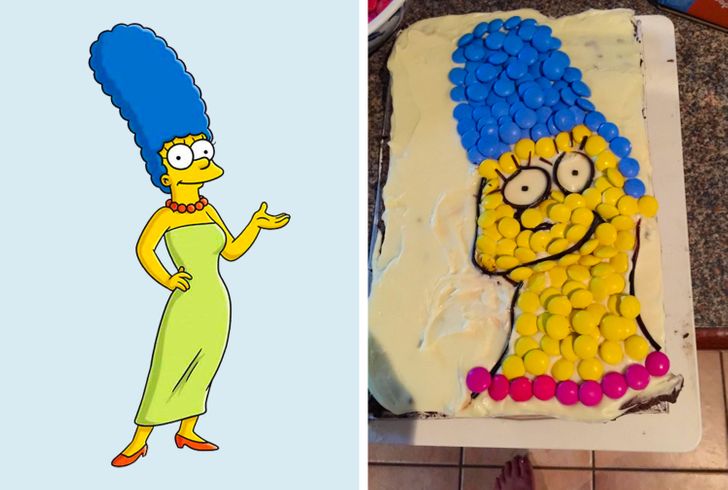 © The Simpsons / 20th Century Fox Television , © RumourMilliner / Reddit
12. A deconstructivist cake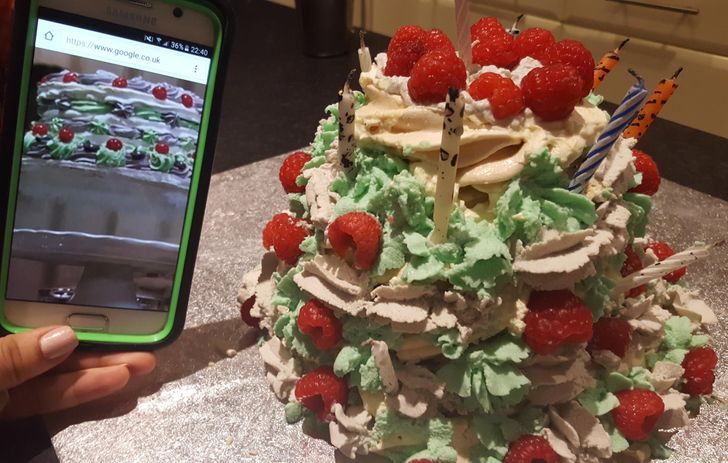 13. The poor child will think birthdays are punishments from now on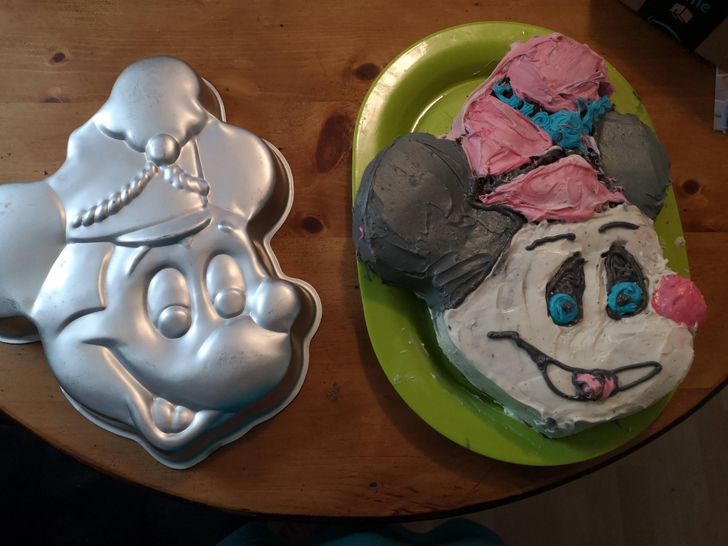 14. Whoever cooked it may have bet on the taste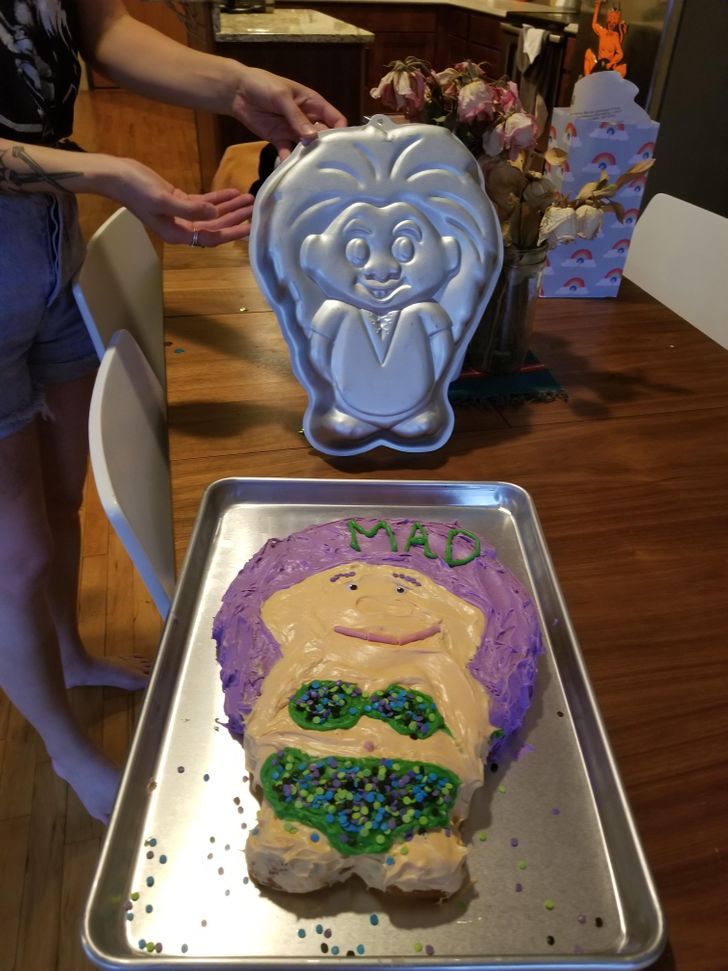 15. An 11 year old girl wanted to bake her own birthday cake and, for that, she deserves all the credit in the world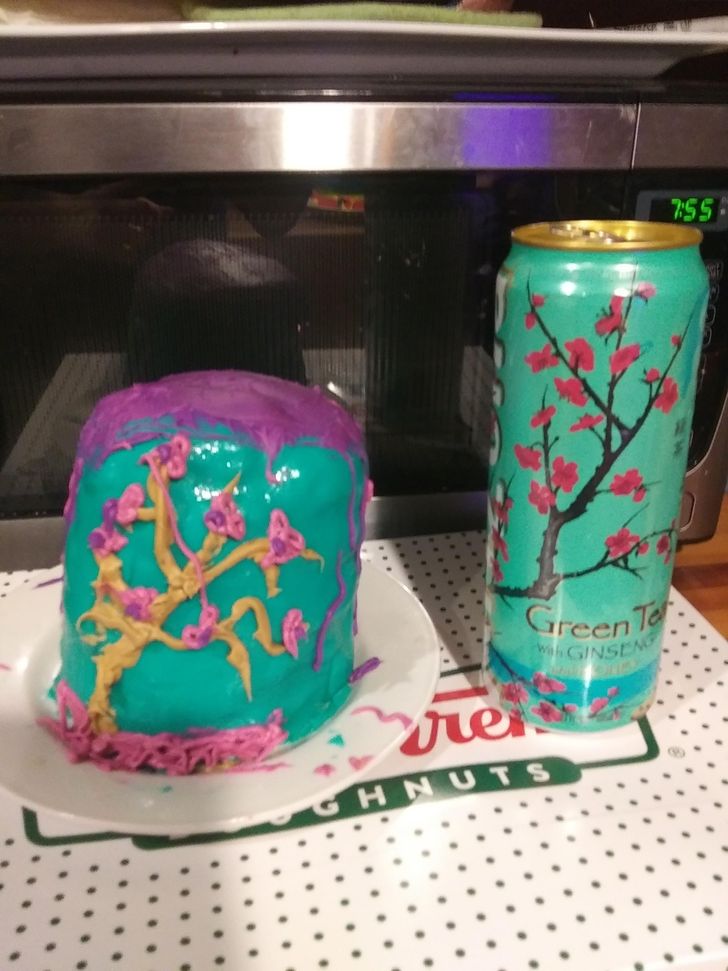 16. The taste of exotic fruits is surely there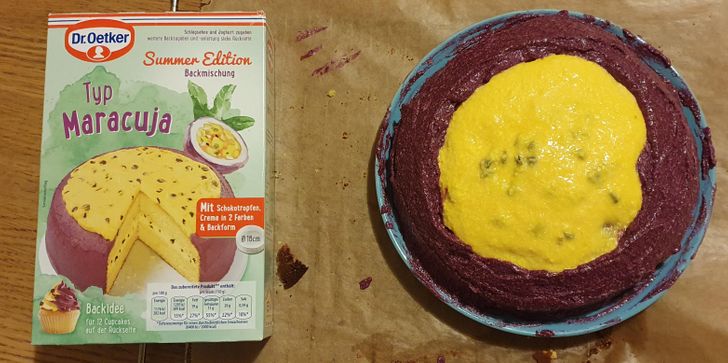 17. The aesthetic is not at all the strong point of this cake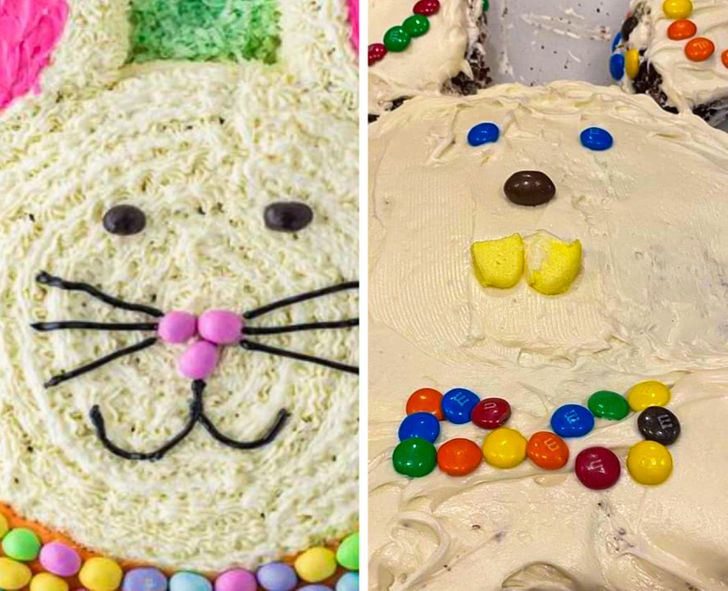 18. His father wanted to bake his birthday cake himself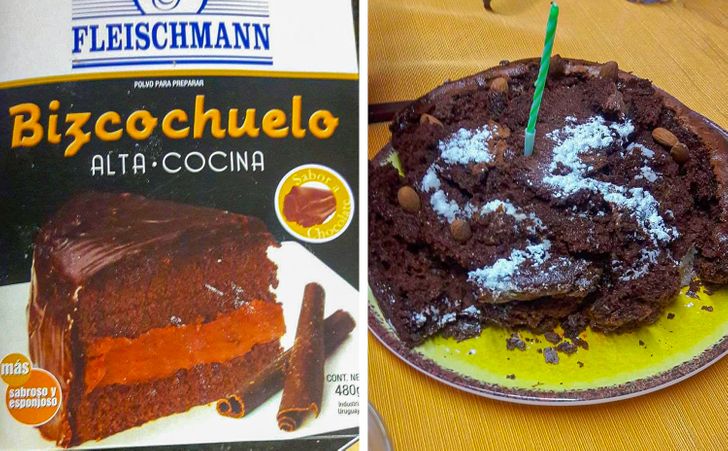 19. This kind of creature should not be the subject of baking.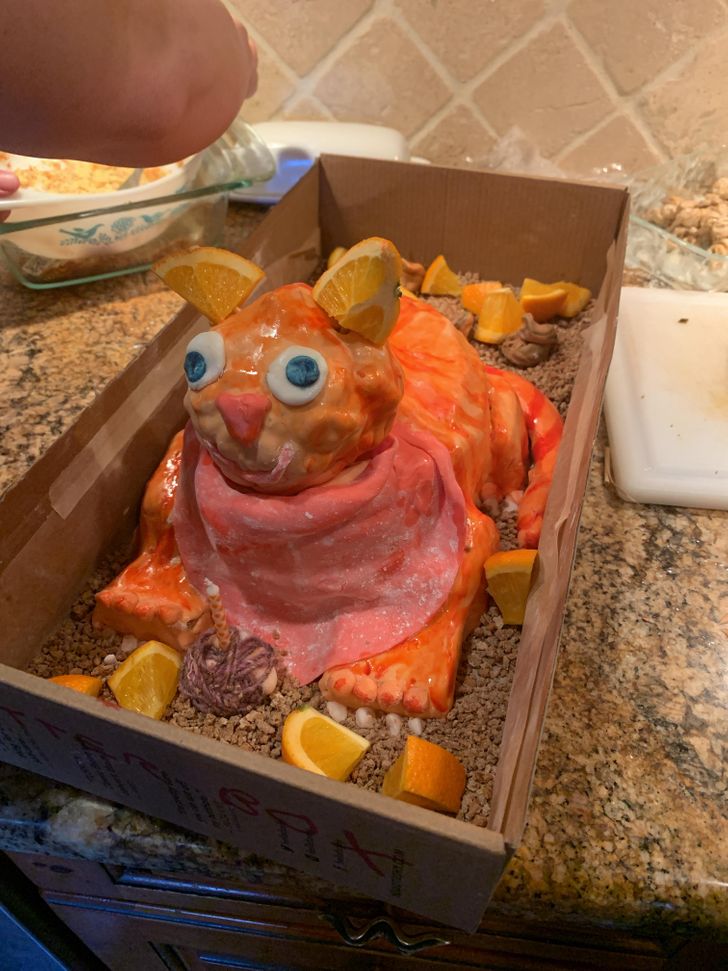 20. Behind this Pokémon maybe hides a delicious cake.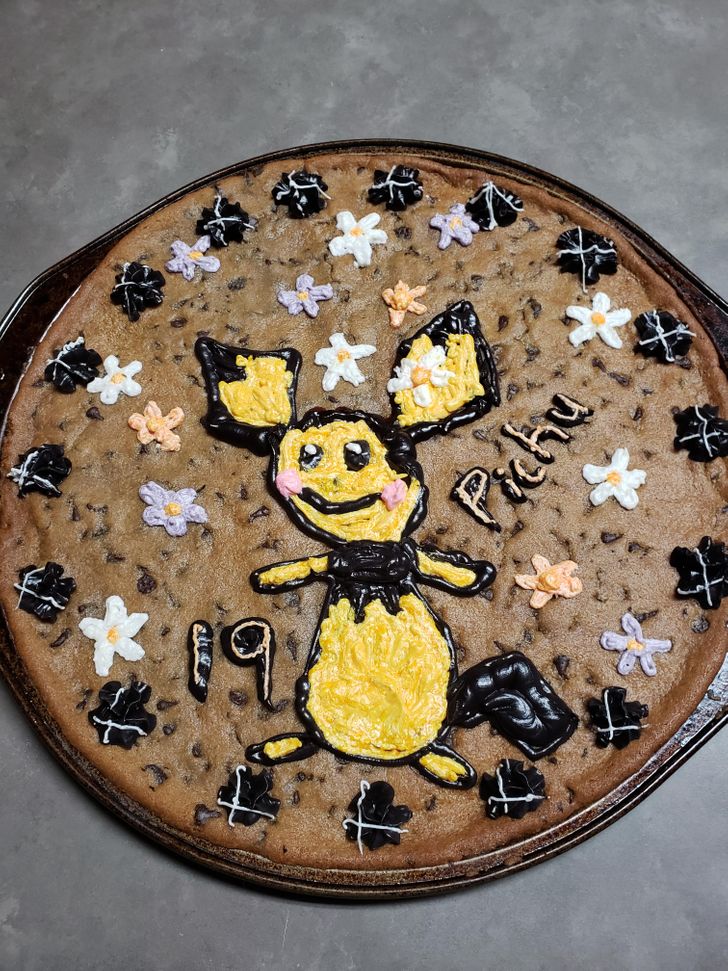 here is an old curse that keeps our cakes from coming out of the oven the way we want them to. These photos illustrate this phenomenon.
Ordering a cake that does not look like the picture , or baking one that has nothing to do with the original model are common. It even happens that a product bought in a store turns out to be totally different from what is indicated on the box. Like what, this phenomenon spares no one.
Here are 19 photos of failed dishes.
1. The lucky donut will not bring so much luck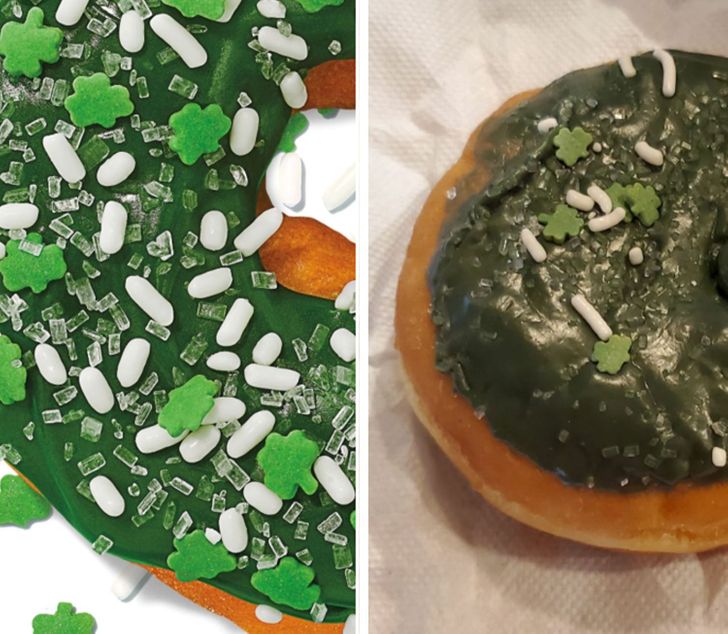 © elitedaily , © sabbic1 / imgur
2. A kitten much less attractive than expected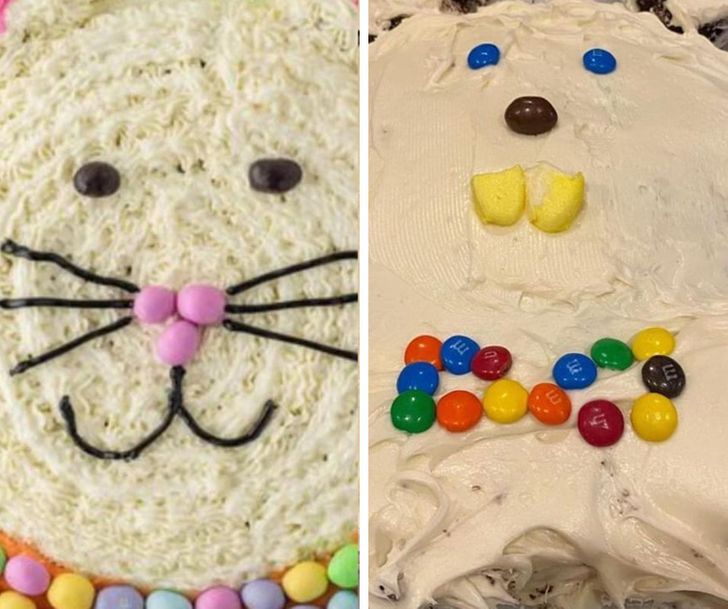 3. It didn't seem complicated to reproduce yet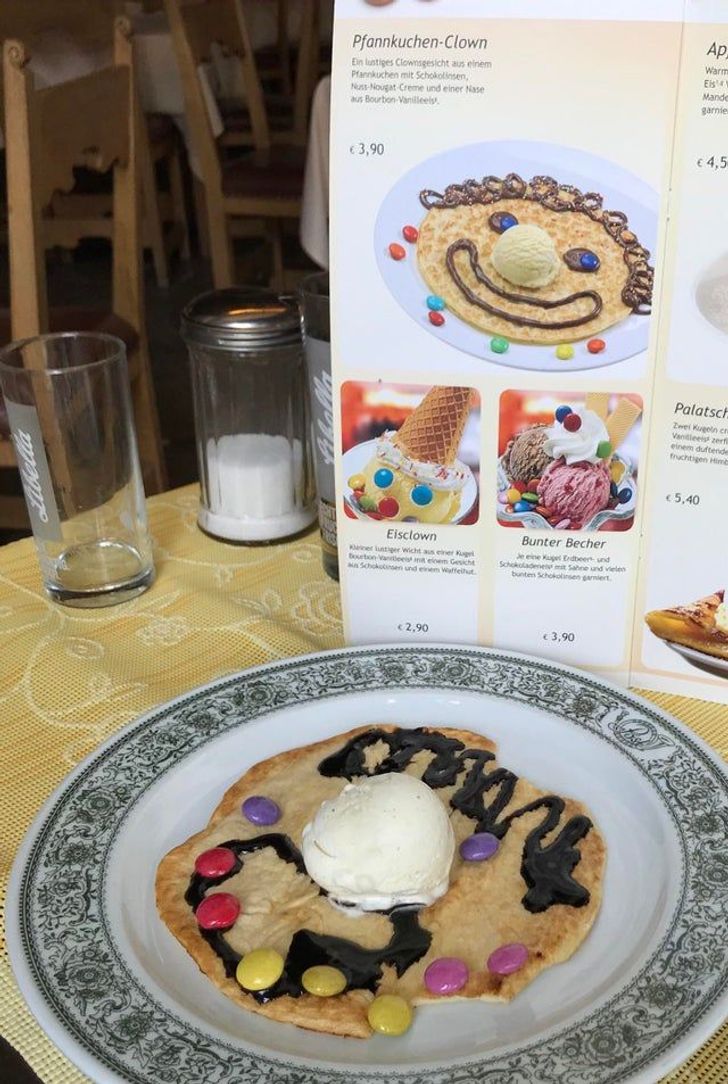 4. The spelling is correct, that's it already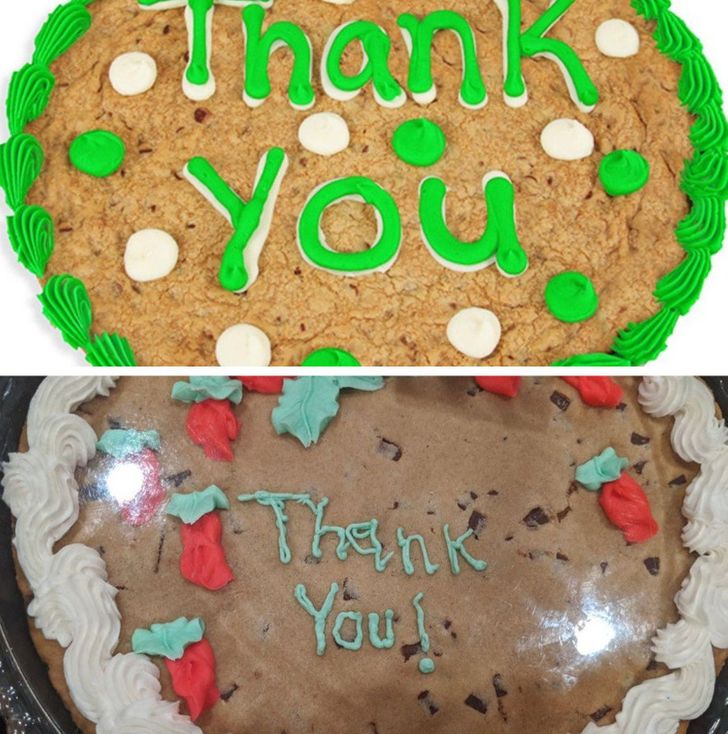 © strawberries , © snoey / reddit
5. It's a failure for the croque-monsieur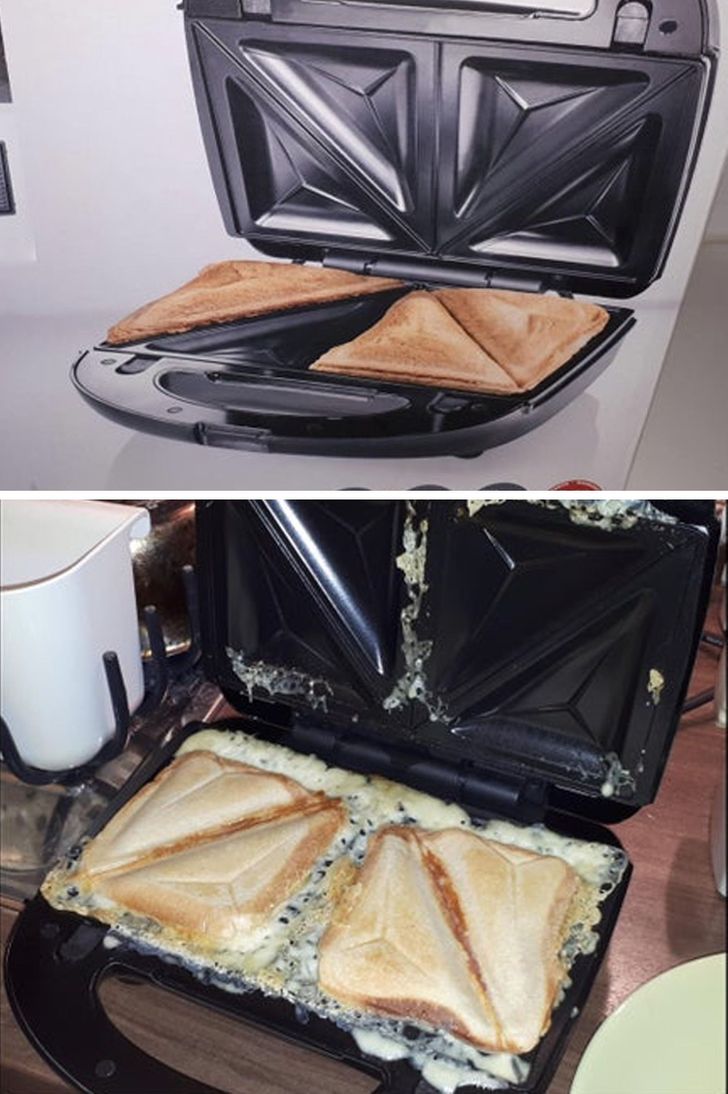 6. This is surely not the famous Disney mouse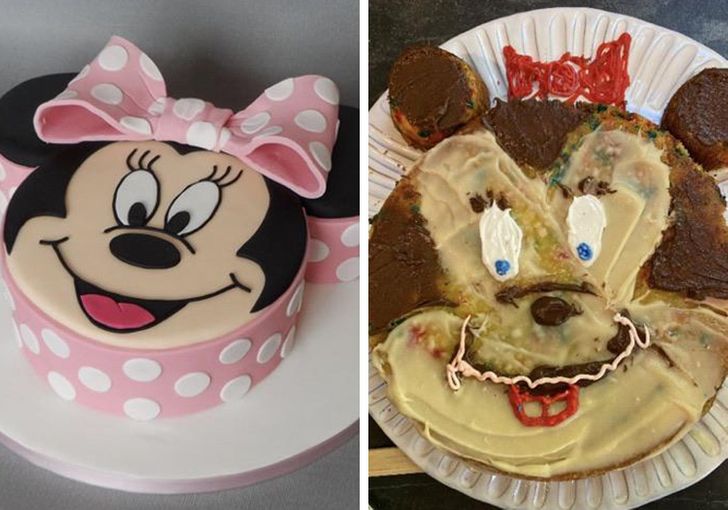 © myflowertree , © the_dude_130 / reddit
7. There is disappointment after this batch, we can attest to it.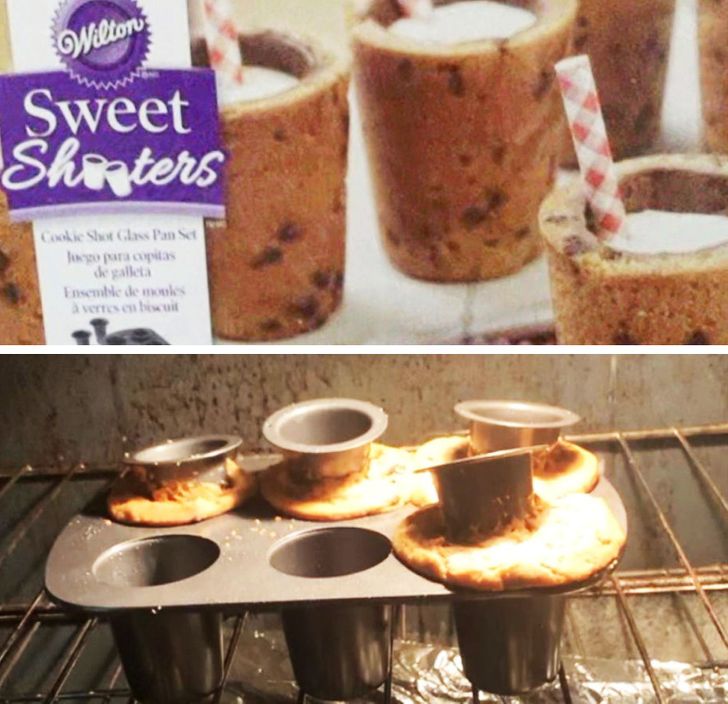 © desigdesign-a-cake.co.uk , © fezzyness / reddit
8. A restaurant that serves something other than what you order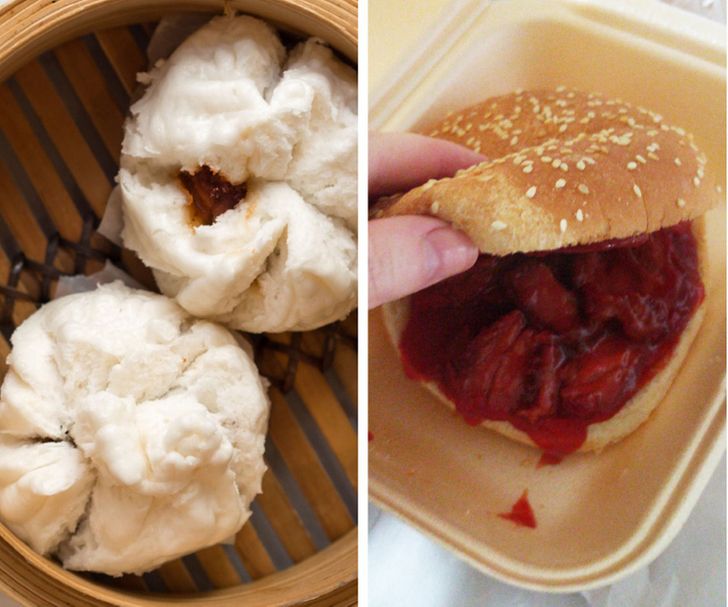 © airhostsforum , © bitesize10 / reddit
9. You shouldn't have embarked on such a great adventure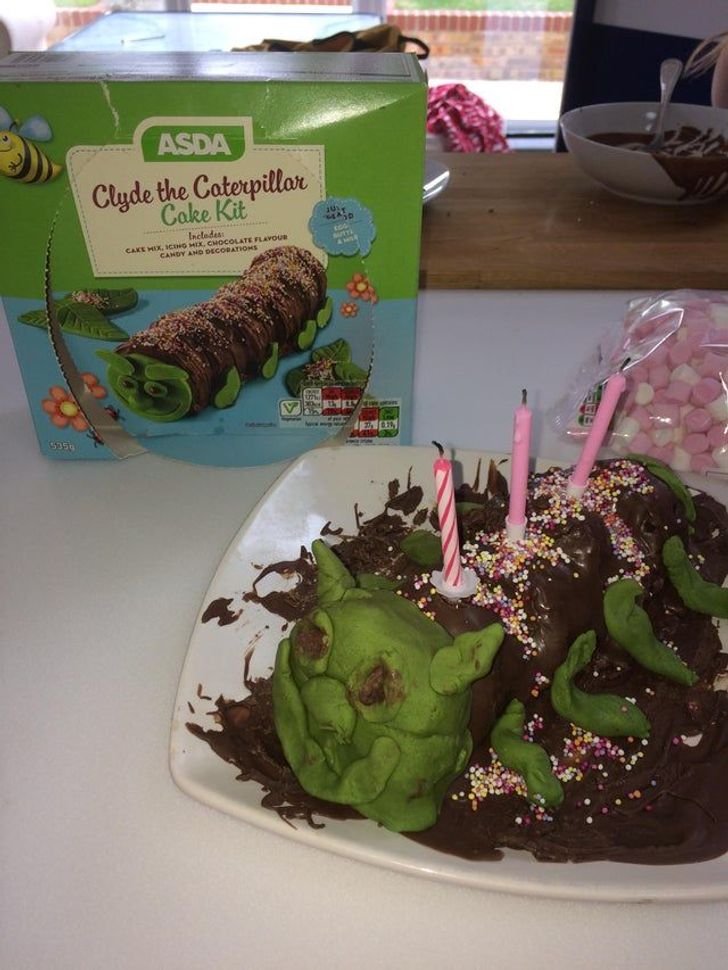 10. It deserves a little star for the design effort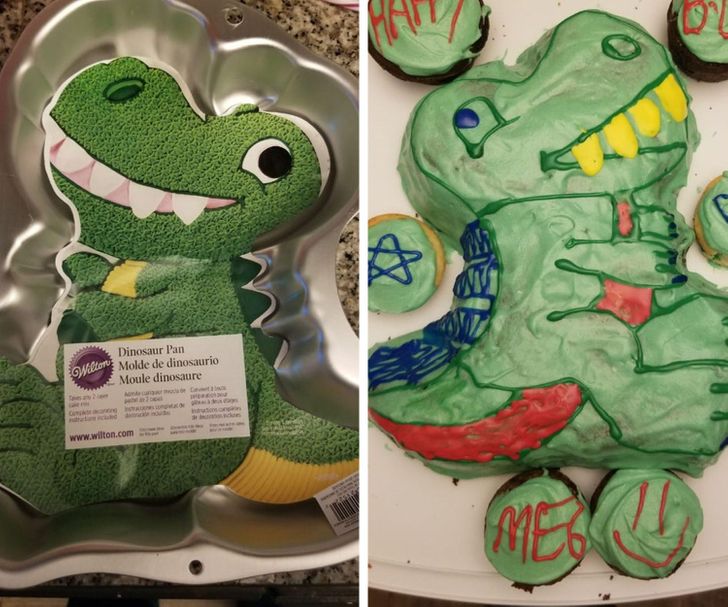 11. Measurements are not quite the same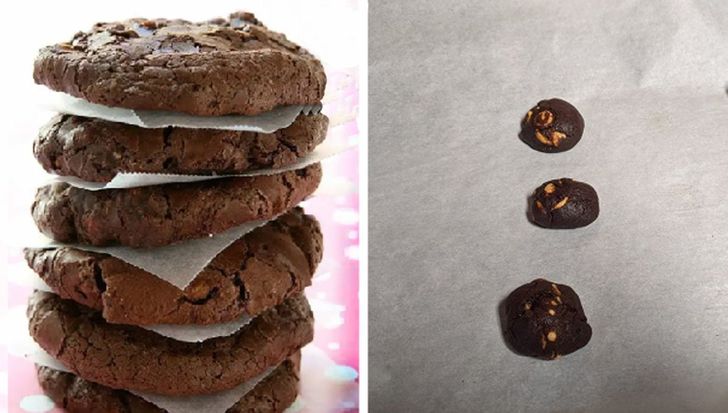 © annadvorak , © Humiliatingmyself / reddit
12. The shapes have completely disappeared after cooking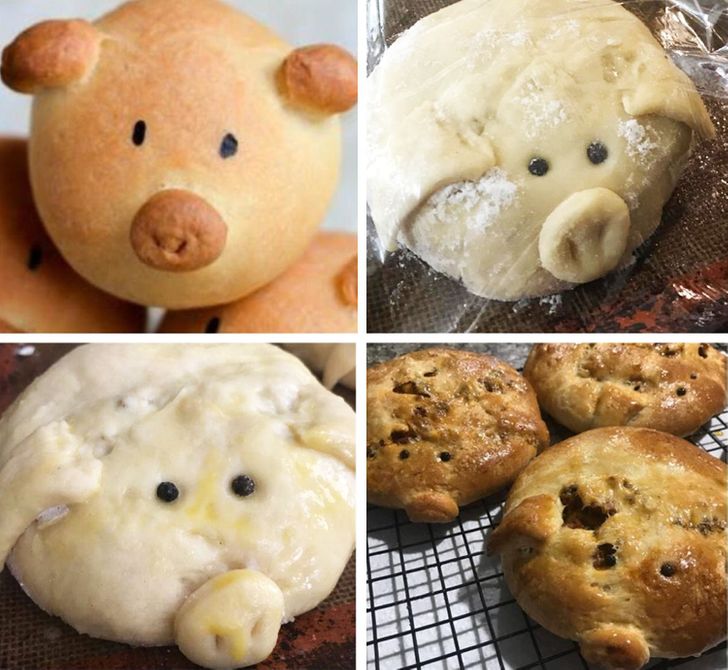 © themoonblushbaker , © MigrationIssues / reddit
13. He was almost there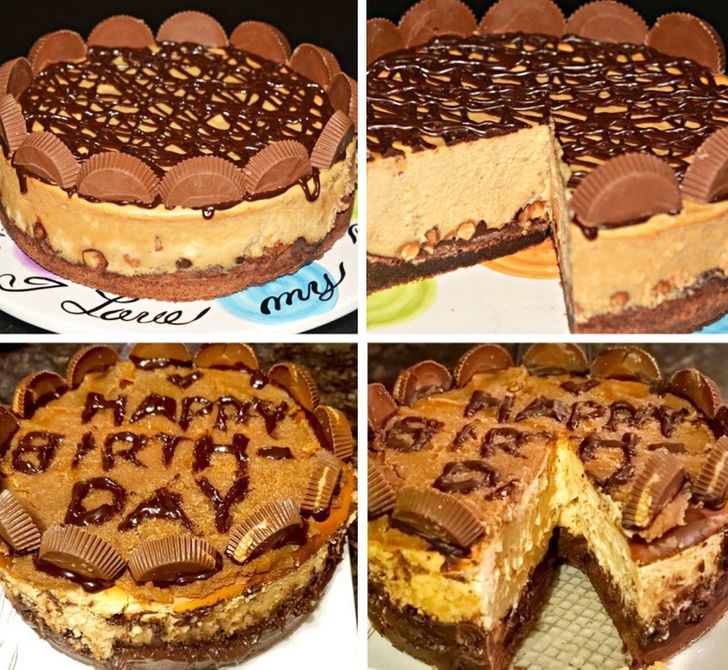 © skillofking , © username1357911 / reddit
14. There is a serious error in the content of the product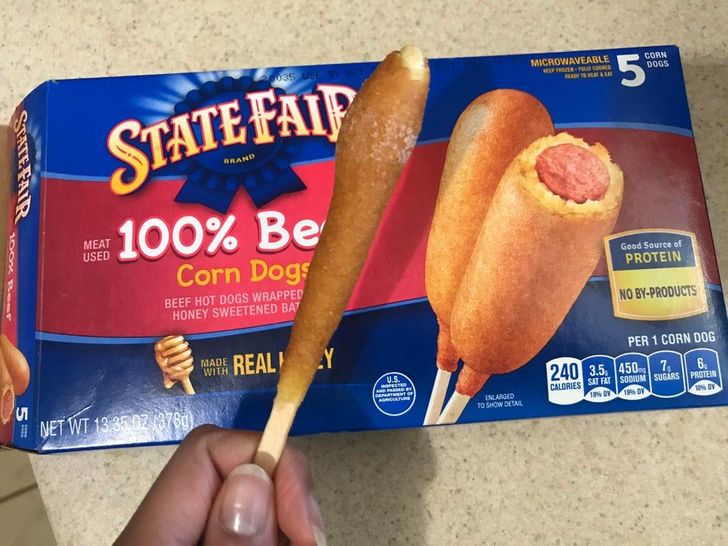 15. This caterer will not be entitled to a second chance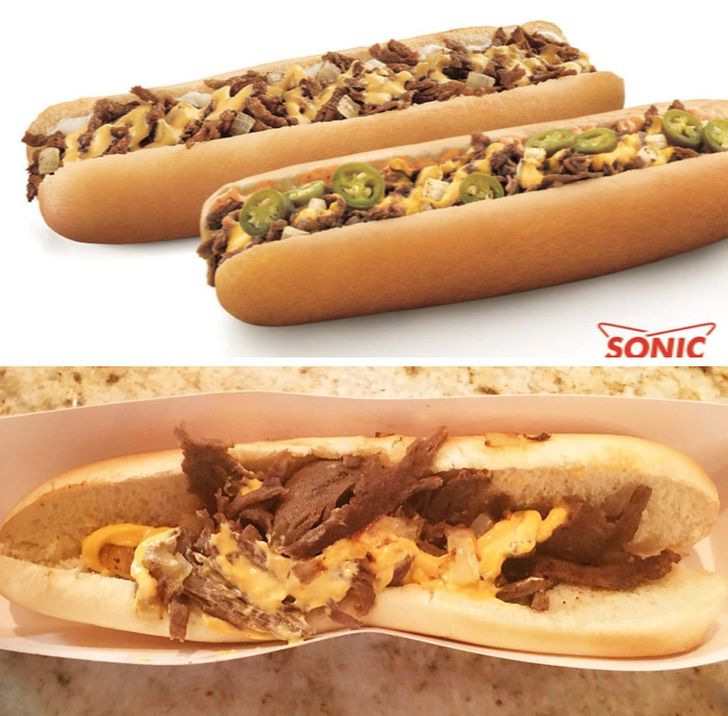 © theimpulsivebuy , © murfpike / reddit
16. Fast food chains should take the time to look at what they print on their packaging in order to reproduce it.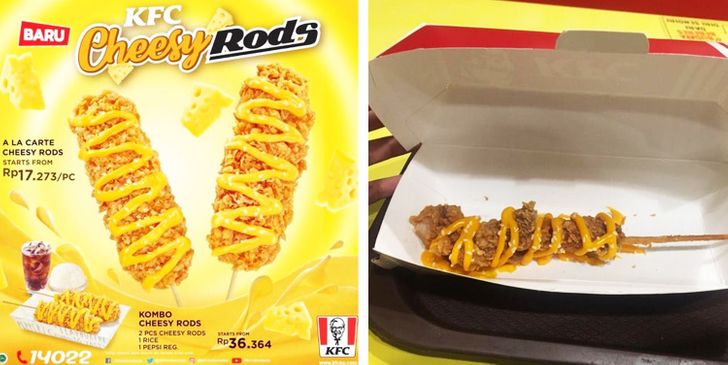 © kfc , © Ellietanner / reddit
17. You just have to convince yourself that the most important thing is to have the right colors.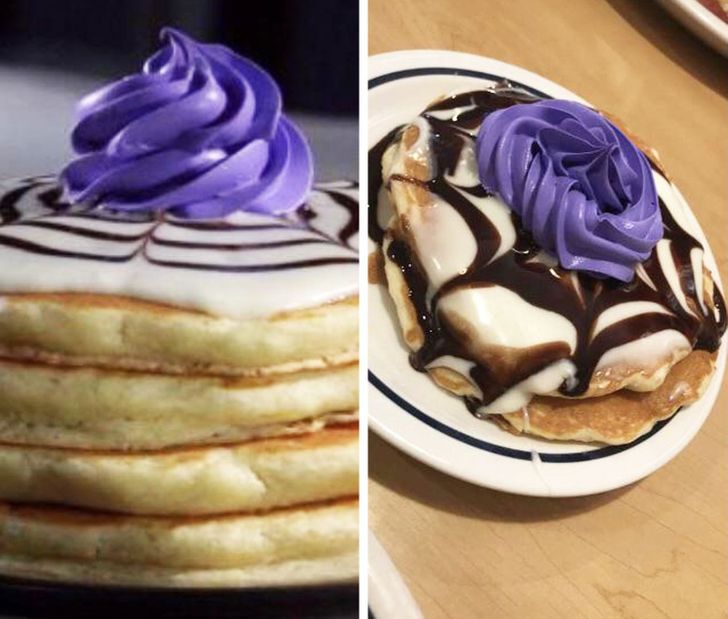 © Kaiju Bites / youtube , © whataweeble / reddit
18. This goes without comment, or almost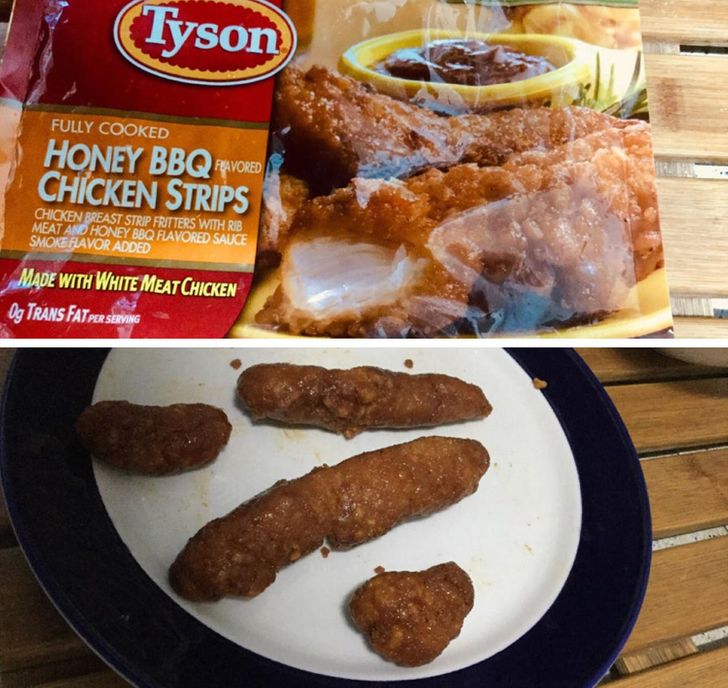 19. Getting the wrong name while pronouncing your wedding vows is matched only by a wedding cake intended for another woman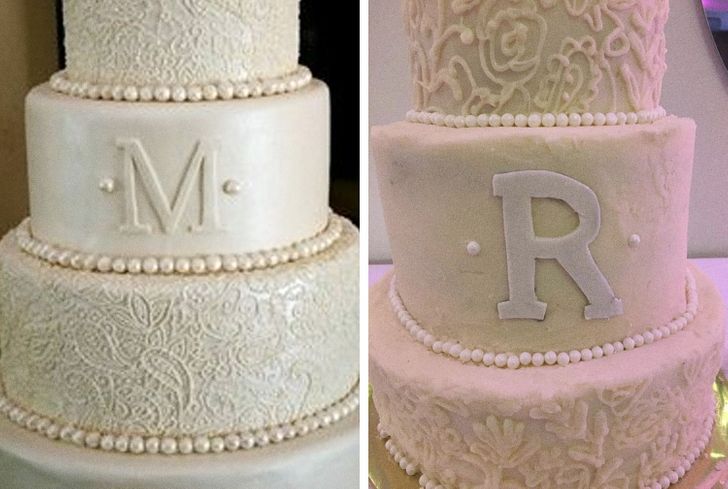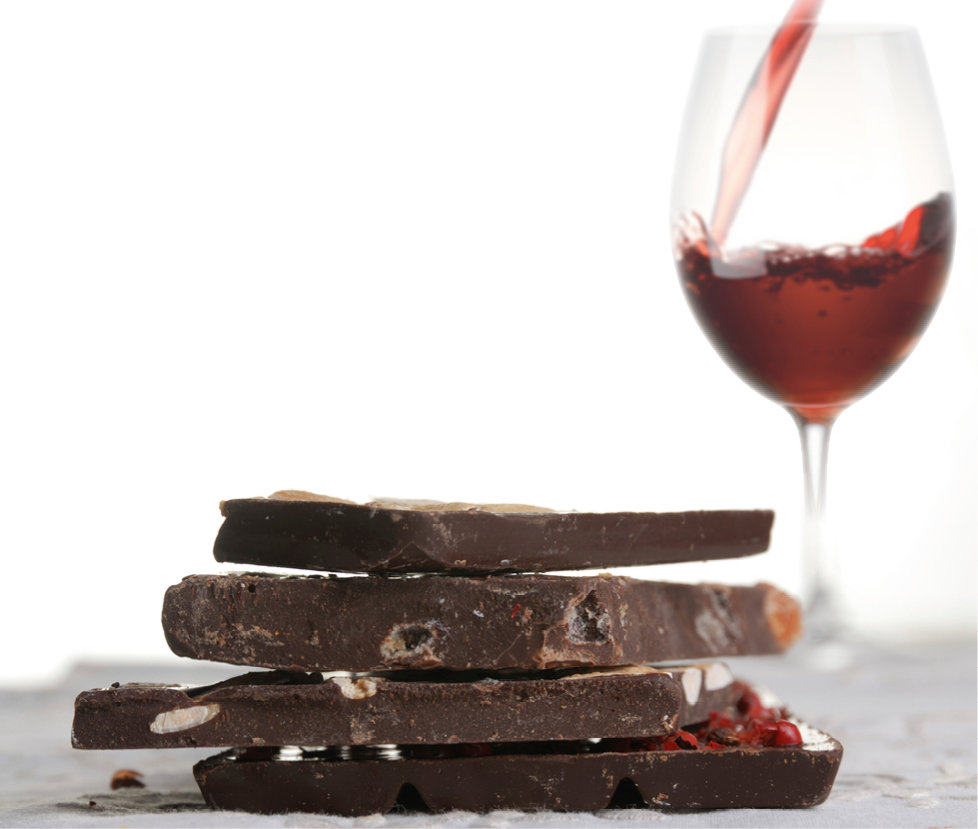 Psychology : How to outsmart a Manipulator Using The Quilt Technique
This article follows my first post on how to recognize a manipulator . Now that you know how to spot the actions of a manipulator, the challenge is to know how to thwart him . How to get out of its clutches?

YEET MAGAZINE13 JUN 2021 • 14 MIN READHEALTH & FITNESS
Psychology: Popular Techniques Used By Manipulators and How To Fight Them
Manipulators are people we come across in our ordinary daily routine settings like offices, colleges, businesses, classes, workshops, etc. They carry narcissist traits but we often fail to notice them for a long time.

YEET MAGAZINE13 JUN 2021 • 11 MIN READHEALTH & FITNESS
Psychology: Mental Manipulation:How To Overcome The Traps Of The Manipulators?
A manipulator insidiously leads one or more people to the behavior he wants. It can lead to violence, depression or suicide and like a vampire, it feeds on the other. He directs others as he pleases.

YEET MAGAZINE13 JUN 2021 • 24 MIN READ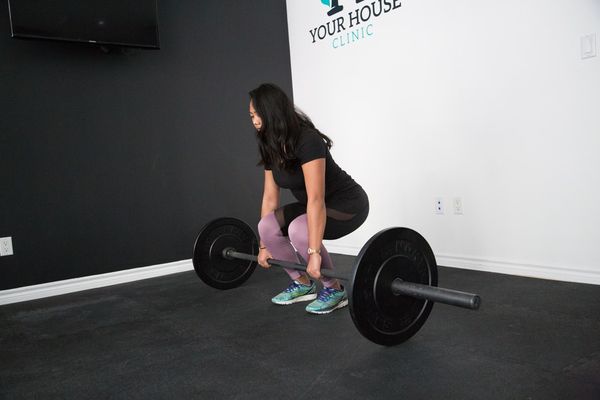 Heading Back To The Gym? Here's How To Get Back In Shape After Months Of Sedentary Lifestyle.
The desire to move comes back with the beautiful days. Especially this year when teleworking, repeated lockdowns and curfews have forced us into a sedentary lifestyle. Do not rush ball in mind. To avoid injury, it's best to get back to it gradually.

YEET MAGAZINE5 JUN 2021 • 14 MIN READHEALTH & FITNESS
The 3 Core Exercises For A Flat Stomach: How Lose Belly Fat Fast and Build Muscles.
The sheathing solicits and strengthens the entire abdominal strap. The key: a flat, muscular stomach. But be careful, if this exercise is poorly performed, it can quickly damage our back.

YEET MAGAZINE5 JUN 2021 • 5 MIN READ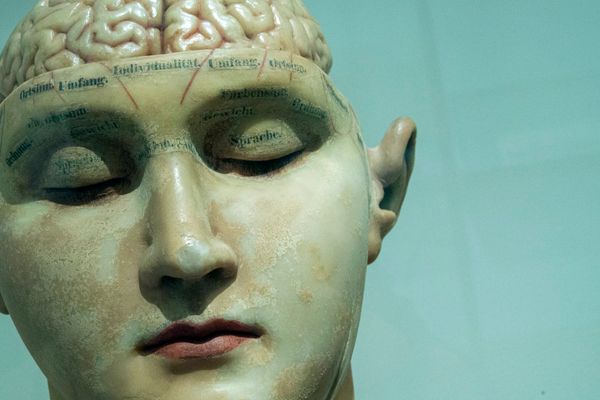 Ways To Beat Brain Fog And Get Over That Afternoon Slump.
By Aditi Maheshwari    |  YEET MAGAZINE | Posted 0432 GMT (1232 HKT) May 26 2021 We all experience a lack of drive occasionally but brain fog is much more than that, it'

YEET MAGAZINE26 MAY 2021 • 10 MIN READ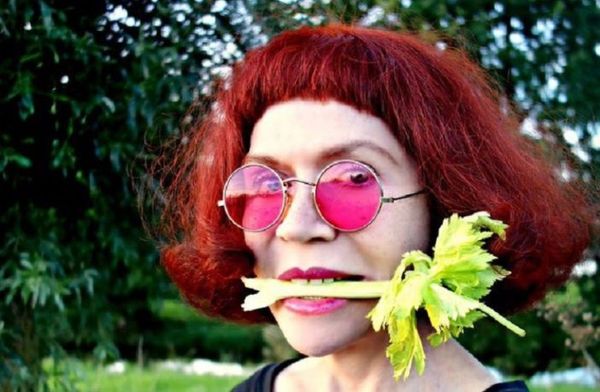 Danish doctor warns: Vegan food may lead to mental retardation
By YEET MAGAZINE |Updated 1818 GMT (0218 HKT) May 25, 2021 NORTHERN EUROPE Chief physician Allan M. Lund at Rigshospitalet in Copenhagen warns that vegan food can have severe consequences,

YEET MAGAZINE25 MAY 2021 • 24 MIN READ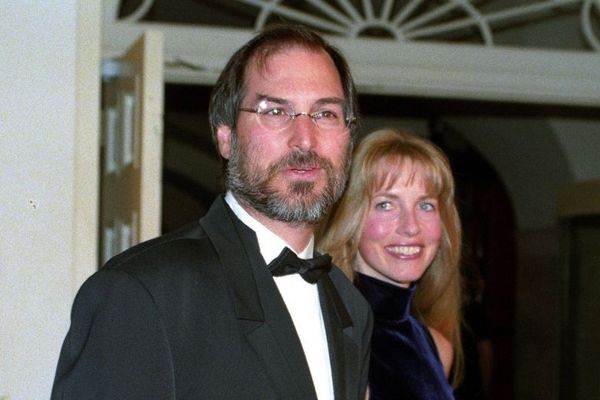 Did Steve Jobs Smell Bad? The Craziest Stories About A Mad Genious Who Had A Fruit Only Diet.
The fact that we spend half our time on our smartphones is not our fault, but that of Steve Jobs (1995-2011). Few people have had as much of an impact on our way of life as the Apple mogul.

YEET MAGAZINE22 MAY 2021 • 67 MIN READ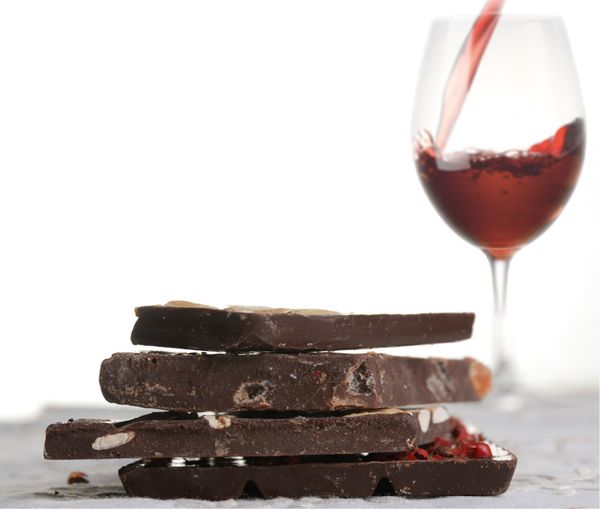 Lose weight on a diet of red wine and chocolate?
There are a few diets that allow a sprinkling of chocolate and a glass of Merlot here and there, but the latest weight-loss sensation allows so much more than a

YEET MAGAZINE30 APR 2021 • 3 MIN READ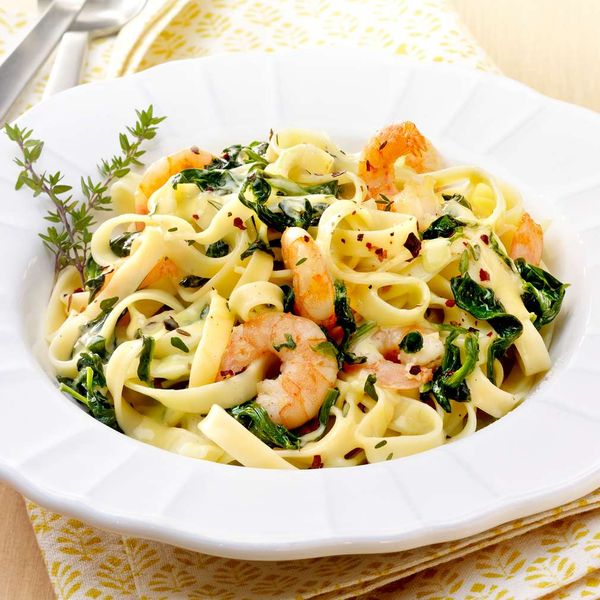 Eating pasta may help weight loss new study suggests.
"Eating pasta may help with weight loss," The Independent reports. But what the headline fails to make clear is that researchers were looking at pasta in the wider

YEET MAGAZINE30 APR 2021 • 6 MIN READ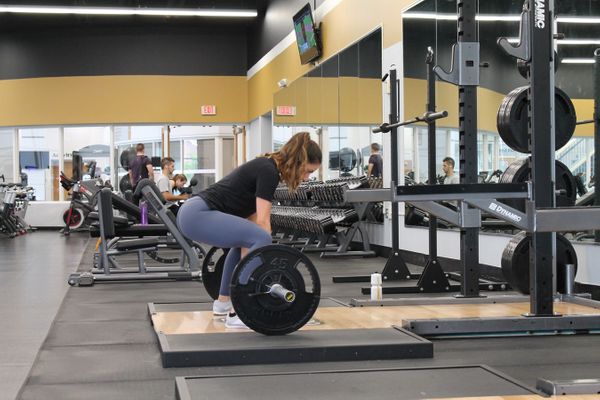 Strugling To Lose Weight After Age 40? A Few Tips To Help You Avoid The Common Mistakes -Personal Experience.
By Danielle Cerulo

YEET MAGAZINE28 APR 2021 • 47 MIN READ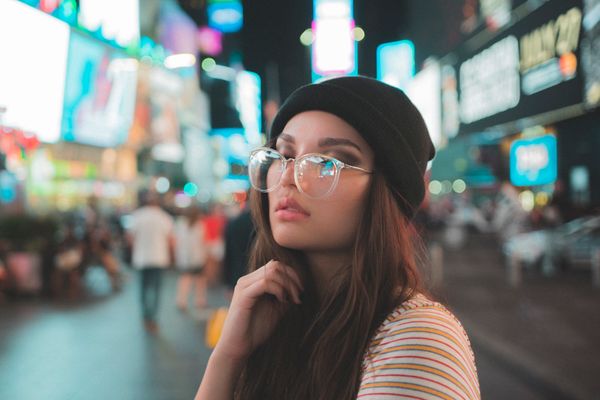 Coping With Depression: What People Think Versus What It Actually Is.
By Vibha Singh | Debunking myths about mental illness, and depression, to be more specific.

YEET MAGAZINE27 APR 2021 • 112 MIN READ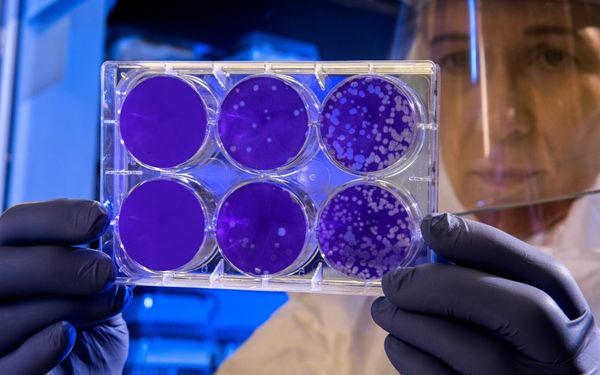 Understanding Coronavirus Threat And How It Compares To Past Pandemics Through History.
By Aditi Maheshwari | Started by eating pangolins, bats or consuming animals in some fashion.

YEET MAGAZINE12 APR 2021 • 4 MIN READ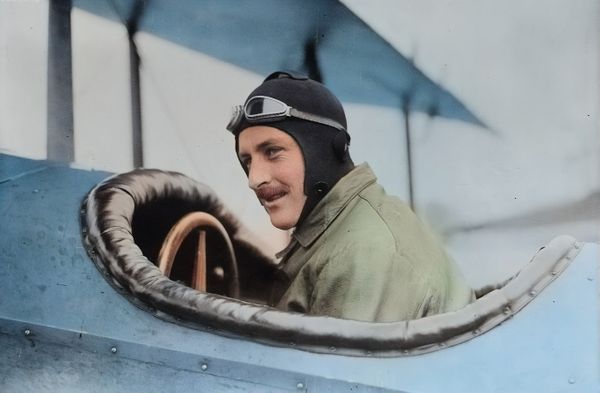 The Benefits Of Traveling: How Travel Help Generating Ideas and Learning.
By Aditi Maheshwari

YEET MAGAZINE28 MAR 2021 • 6 MIN READ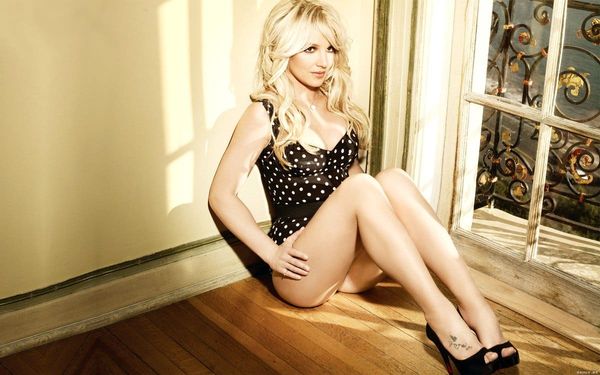 How to lose weight quickly? The Britney Spears Keto Diet Can Help
By Eugenia Smith

YEET MAGAZINE28 MAR 2021 • 3 MIN READ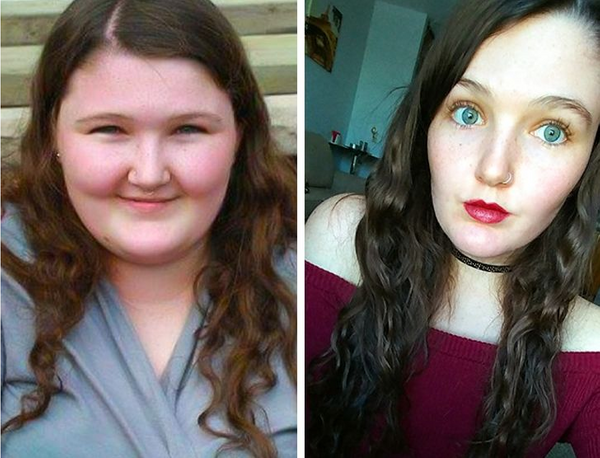 Weight-based Teasing and Bullying : How I Lost 30 Pounds In One Year.
What do you do when you are bullied for your weight right through your teenage years, not able to play your favourite sport and can't fit into the dresses

YEET MAGAZINE19 NOV 2020 • 5 MIN READYEET MAGAZINE © 2021