Short or long coffee? A tour of Europe of the different ways of drinking coffee
Do you drink your decaffeinated long coffee the same way in Italy, France and Norway? We investigated all over Europe to find out!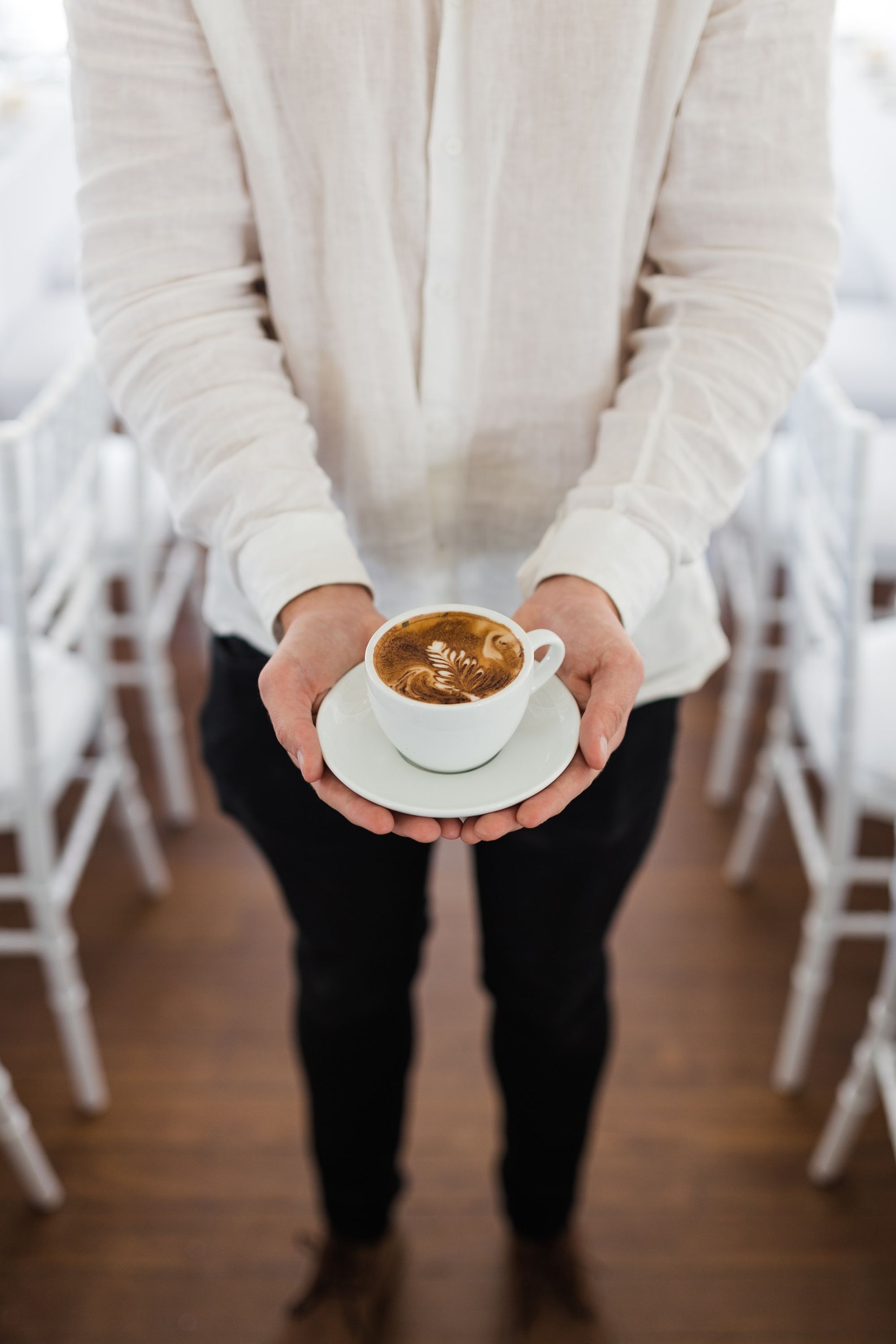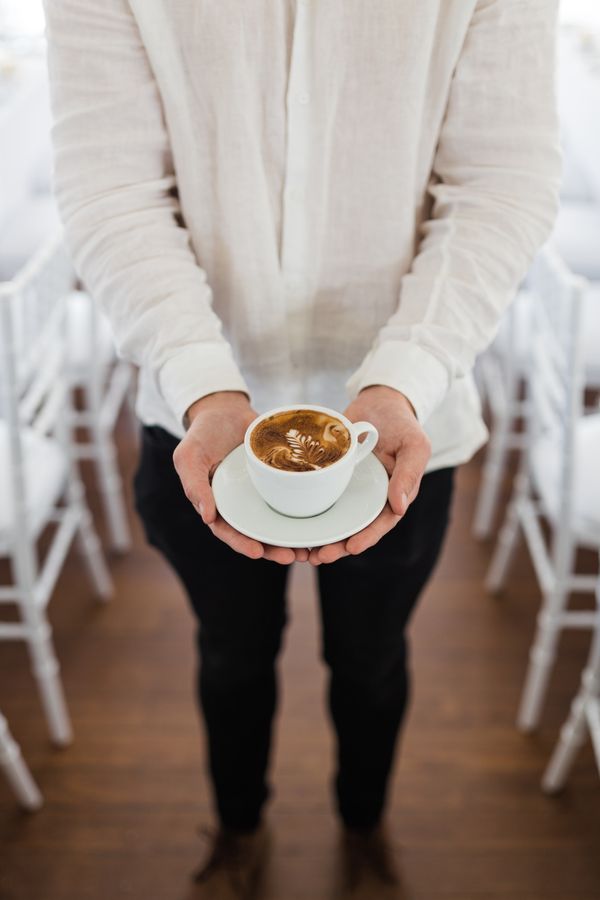 By YEET MAGAZINE |Published 1818 GMT (0218 HKT) May 25, 2021
Do you drink your decaffeinated long coffee the same way in Italy, France and Norway? We investigated all over Europe to find out!
What would the world be without coffee? Whether you enjoy it short or lying down, coffee, a comforting and energizing drink, is drunk all over the world ... but not necessarily in the same way depending on where it is consumed! Espresso or decaffeinated, short or long, what are  the different ways to drink your coffee in Europe? This is what we are going to show you today!
VIDEO: By the way, what does breakfast look like in different countries around the world?
Nothing like a good breakfast to start the day… while learning new expressions! Thanks to this video prepared with love by our team, you will discover the different ways to enjoy breakfasts around the world - while consolidating your vocabulary - and thus finally be able to answer this crucial question: in which country can we taste the best breakfast in the world? You can find it on our YouTube channel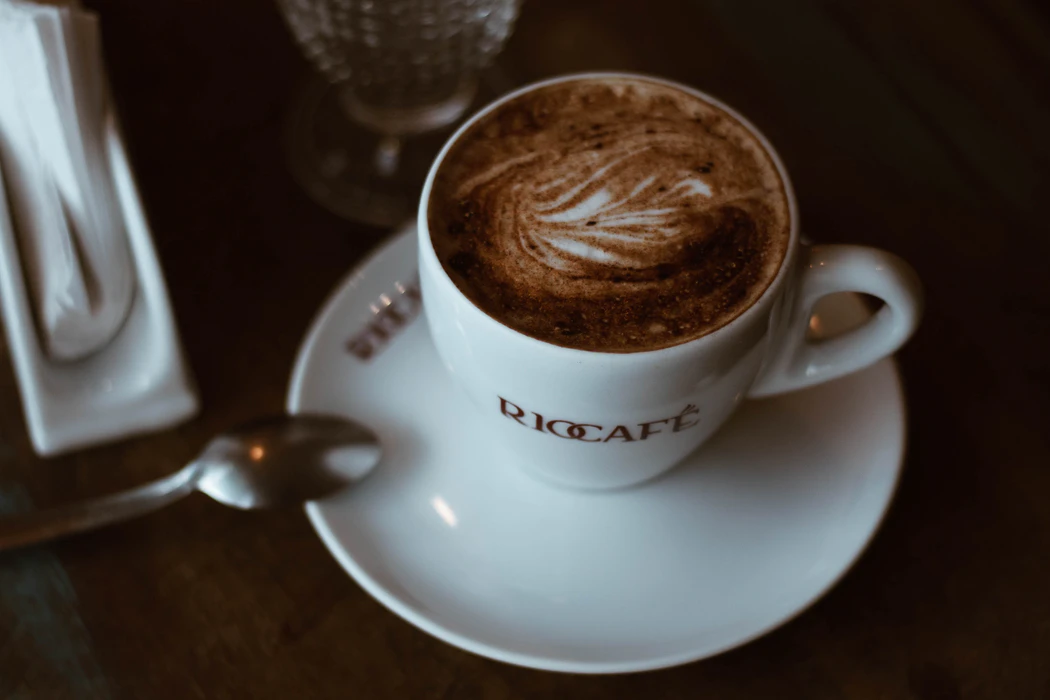 ☕ Long coffee in the western part of Europe
Cocorico: our European coffee tour starts with France. If you order a simple cup of coffee on the terrace of a French cafe , you will probably be served diluted coffee in a large cup. On the other hand, if you want to taste a drink close to the traditional Italian espresso macchiato , you will have to order a hazelnut . And if you'd rather enjoy a cloud of cream instead of milk, ask for a café-crème instead . Finally, café au lait is usually consumed for breakfast and is the closest French equivalent to the so comforting cappuccino .
Head to Germany now. It is one of the largest coffee importers in Europe! When it first appeared in 1860, coffee was considered a revolutionary drink because of its invigorating properties. Today, Germans consume large quantities of it, especially in the form of the traditional Milchkaffee (literally "  coffee with milk  " ). The bravest can also taste the Pharisäer , consisting of a quarter of coffee, a square of sugar, two dashes of rum and whipped cream. In summer you can enjoy an Eiskaffee. This is not an iced coffeestrictly speaking, but a coffee in which we add a scoop of ice cream and whipped cream (all sprinkled with chocolate shavings, depending on the mood of the barista).
Did you know that the first Austrian café opened in Vienna in 1683 to celebrate the end of the Ottoman siege of the city? And that at the end of the 18th century, the Habsburg aristocrats gathered at the Café Frauenhuber to listen to the last masterpieces of Mozart and Beethoven? Typical Austrian coffee preparations include Schwarzer  - a black coffee without milk - and Brauner , a mild coffee served with a dash of milk. Do you want a longer coffee? Order a Verlängerter . A tastier drink? Opt for the Kapuziner , one of the most delicious ways to drink coffee since it comes with whipped cream.
A quick tour of the Benelux before heading further south? In Belgium, the "suspended coffee" (inherited a Neapolitan folk tradition )  is an initiative of increasingly appreciated by consumers, while in the Netherlands, the  verkeerd koffie (literally "spilled coffee") is tasted any hour of the day. Its name comes from the generous (even too generous) amount of milk systematically added to this coffee.
☕ Café court in southern Europe
To all my lords, all honor: let's go to Italy, THE European coffee country par excellence. In Italy , there is no need to specify that you are looking to drink an espresso: an Italian coffee is always an espresso . The most common way to drink coffee is caffè corto (short coffee). It is thick, aromatic and served in a small ceramic mug. You can also ask for a doppio (double) espresso , or a caffè ristretto , even more concentrated. Have you ever had too much coffee? It is preferable to opt for a decaf (long decaffeinated coffee) or a caffè d'orzo , a barley-based substitute popularized during World War II, when "real coffee" had become scarce and overpriced.
Other variations also very popular with Italians  : caffè macchiato and its milk foam, as well as marocchino or marocco  - an espresso sprinkled with cocoa and diluted in a measure of milk and milk foam. It's often confused with mocaccino , which contains visible layers of coffee, chocolate (or slightly alcoholic chocolate liqueur), and smoothie. Finally, the famous  cappuccino  remains the breakfast favorite: espresso, whole milk and milk froth, served together in a large mug.
In Spain , do not order a café con leche if you want to satisfy your coffee craving. Indeed, this drink contains much more milk than a standard macchiato. A little sugar craving? Opt for a bombón coffee , a specialty of Valencia now available throughout the country and made up of half coffee and half of condensed milk. Oddly enough, the layers of coffee and milk remain quite distinct and visible once the coffee is served in a glass. Surprisingly, it is not uncommon to see Spanish abuelas (grandmothers, in Spanish ) drinking coffee with a dash of rum or brandy: the  carajillo .
When summer comes, why not try coffee con hielo  ? This is a hot, long espresso, served with two or three ice cubes in a separate glass. In Valencia, we talk more about café del tiempo and it comes with a slice of lemon.
Imagine that coffee consumption has long been anchored in Portuguese culture , especially thanks to the Portuguese colonists who settled in Brazil at the beginning of the 19th century. Among the most popular ways of drinking coffee in the Portuguese are cimbalino , a sort of long espresso, and galão , a quarter of an espresso and three quarters of milk served in a glass.
And in Greece, how do you drink coffee? Greece is distinguished by the way the coffee is prepared there  : the Greek method comes from a Yemeni tradition, predating the filtration process we use today. The coffee is boiled in a briki , a copper container often decorated with patterns, in order to extract the nutrients. A foam (called kaimaki ) forms on the surface which makes the coffee creamy and softens its strong taste. This foam is also used to judge the quality of the coffee: the more foam, the better the coffee! Once the foam overflows from the container, the coffee is ready to be served.
☕ Coffee in northern European countries
As everyone knows, England is more focused on tea than on coffee . But when the English drink coffee, it very much resembles the coffee Americans consume: filter coffee, loaded with cream, sugar and flavored syrups, or even soluble coffee mixed with hot water and served in a mug. If this habit of drinking coffee is not the most traditional, it remains very popular with the British.
But the real star of the British Isles is of course Irish Coffee. This mixture of Irish whiskey, a cup of coffee and brown sugar - sometimes accompanied by a whipped and cold cream. According to legend, this drink was created by the chef of a restaurant at Shannon Airport, with the aim of comforting passengers preparing to board transatlantic flights. To all those who asked if it was a Brazilian coffee, the chef would reply: "  No, it's Irish coffee! ".
A trick question, now: do you know which country on this list is the top coffee consumer per capita (probably because short, cold days are necessarily punctuated by cups of coffee? Yes: it's Finland ! In Finland! , coffee is usually long and very full-bodied. Since WWII, coffee has been "cut" and made from substitutes (barley, rye, chicory, turnip and other root vegetables). Kahvi is a light filter coffee. , often accompanied by a drop of milk, is served in a kuksa (a wooden cup) and goes very well with pulla , a sweet bread.
In Sweden, the day cannot start well without a hearty breakfast and a generous cup of coffee. Like the Finns, the Swedes consider drinking coffee to be a long, enjoyable ritual, and will always prefer a large cup of full-bodied coffee with milk to a small espresso. For  Swedes , the coffee break is often synonymous with fika,  a ritual that involves going to a cafe or taking a break from work (the fikapaus ) . The term fika would also come from the slang inversion of the syllables of the word kaffi , a word in Old Swedish for coffee. The fika is a special moment for many Swedes, and going to a tea room ( konditorier ) for a fikabröd (sweet bread) is a popular activity.
Denmark is no exception and also has a rich coffee tradition. Espresso is popular there, both when it is eaten in or taken out. However, unlike Italians whose coffee is filtered and slightly sour, the Danes prefer longer coffees made from blends of mild and weakly roasted arabicas.
And there are ways of drinking coffee for this tour of Europe. Well, almost: we couldn't leave you without mentioning Norway , where we perpetuate a strange tradition for drinking coffee  : Karsk . To drink Karsk, the recipe is simple: you must first start by placing a coin in the bottom of a cup. The coffee is then poured until the part is completely invisible. Finally, alcohol is poured into the cup until the coin is visible again. A way of drinking coffee that has its charm… but that we do not recommend if you then have to attend an important meeting!
READ MORE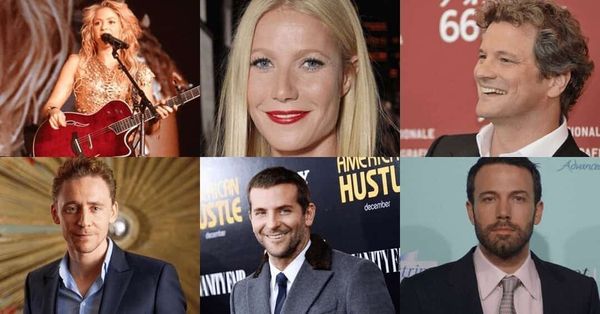 Parlez-vous Francais? Take A look At Our Favourite Polyglots : Hollywood Actors Who Speak Several Languages
Do you know what sometimes lies behind the sequins and the red carpet, the bright smiles and the golden curls? Budding polyglots! Here are some examples of stars who speak several languages.

YEET MAGAZINE25 MAY 2021 • 7 MIN READ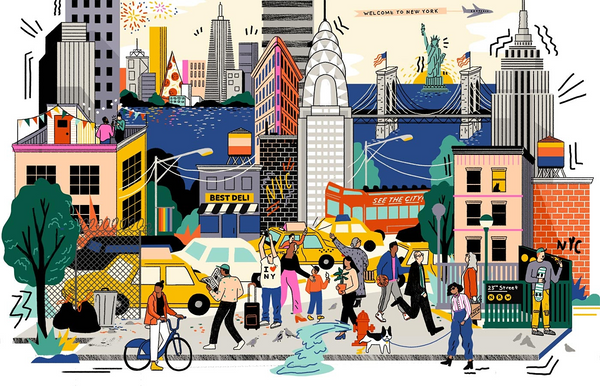 Are You Planning A Trip to New York City? Here Are Some Interesting Events You Can Attend In One Week.
This city never sleeps for a reason — there's way too much to do. Catch an art show in Chelsea or a play Off Broadway. Head to an underground venue to see your favorite band play live or to a pop-up for a mouthwatering prix fixe meal.

YEET MAGAZINE25 MAY 2021 • 48 MIN READ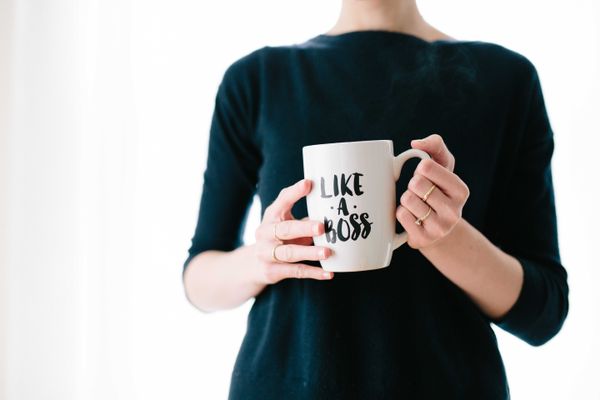 Your Personal Brand Is One of Your Most Strategic Assets - Make It Work For You!
By Aditi Maheshwari | YEET MAGAZINE  Published 8:44 a.m. ET, May 25, 2021 Personal branding can be said to be your corporate identity. So, what is personal branding? Well,

YEET MAGAZINE25 MAY 2021 • 28 MIN READ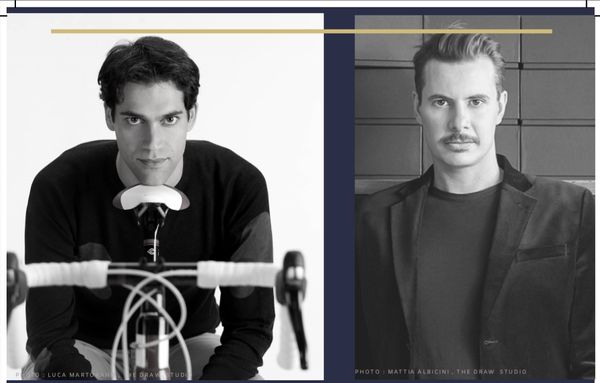 YEET INTERVIEWS : Meet The Masterminds Behind The Incredible Italian Design House: Draw.
DRAW STUDIO MILAN : Founders Luca Martorano And Mattia Albicini Sat Down With YEET for An Exclusive Interview.

YEET MAGAZINE25 MAY 2021 • 11 MIN READ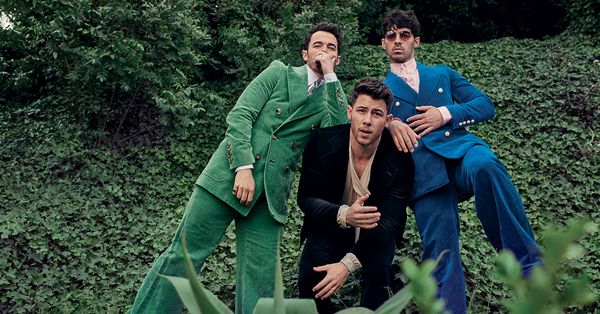 A New Tour, A few Memoires And A Documentary: 2021 Looks Like A Busy year for the Jonas Brothers
Six years after their split, the Jonas Brothers are back in the spotlight, with a hit, a new album and a world tour. The Jo-Bro's far from their formatted image of Disney stars.

YEET MAGAZINE24 MAY 2021 • 8 MIN READ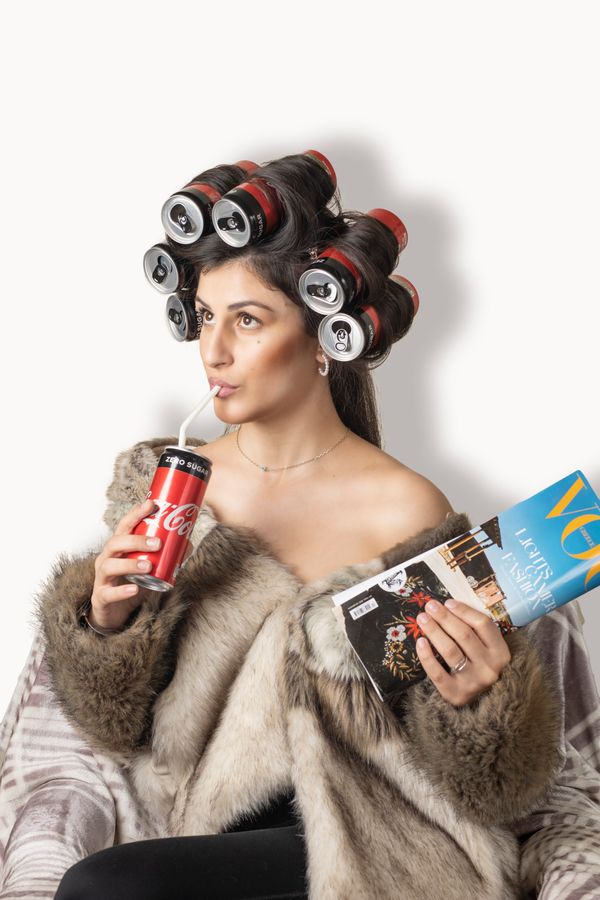 Bangs, curls or bob cut: these haircuts best suited to your face shape
Fashion and Beauty By  YEET MAGAZINE | Published 0029 GMT (0829 HKT) May 24, 2021 These haircuts will look great on you!"How do you want to style your hair?" This

YEET MAGAZINE23 MAY 2021 • 4 MIN READ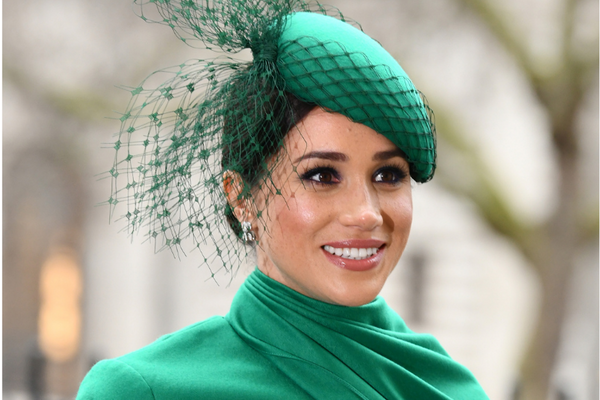 This Is What Meghan Markle Looked Like With Reddish Brown Hair.
It's hard to imagine the former Duchess of Sussex with a different hairstyle or color. Yet a few years ago it sported a different color than it is today.

YEET MAGAZINE23 MAY 2021 • 1 MIN READ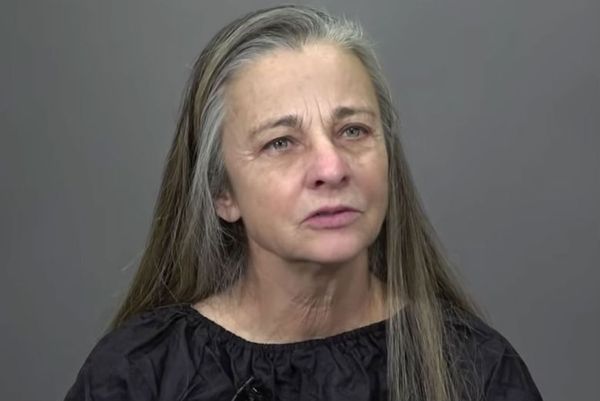 Woman Looks Much Younger After Impressive Makeover [ video]
"I'm getting older and want to make the most of myself," Molly says in a Makeoverguy video when asked why she wants this makeover.

YEET MAGAZINE23 MAY 2021 • 21 MIN READ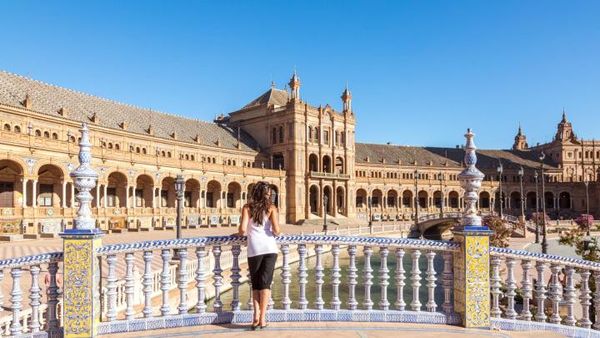 Spending Summer In Europe?Explore Top attractions - Experience The Best Of Your Destination With Attractions, Tours, Activities.
Recommended in Europe Our top picks for Europe experiences to get you started - A courtesy of booking.com

YEET MAGAZINE22 MAY 2021 • 12 MIN READ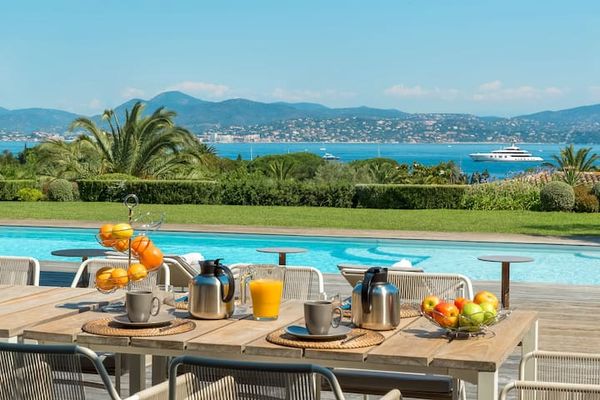 France : These Exquisite Luxury Properties Could Be Yours To Rent On Airbnb Luxe And Prices Are Ridiculously high
YEET  MAGAZINE  Published 1333 GMT (2133 HKT) May 22, 2021 Airbnb Luxe homes in FranceLUXEEntire villa in ÈzeVilla on the Sea · Villa on the Sea - 5Br - Sleeps 1010

YEET MAGAZINE22 MAY 2021 • 21 MIN READ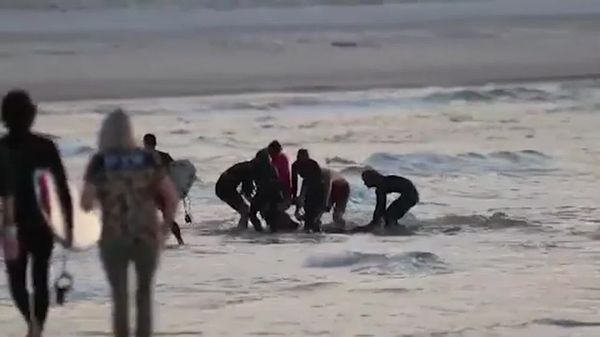 Australia : Surfer Dies After Shark Attack
YEET - Published 0914 GMT (1714 HKT) May 22, 2021 NewsFlash NewsA surfer died after being attacked by a shark on a beach north of Sydney, Australian authorities said Tuesday

YEET MAGAZINE22 MAY 2021 • 61 MIN READ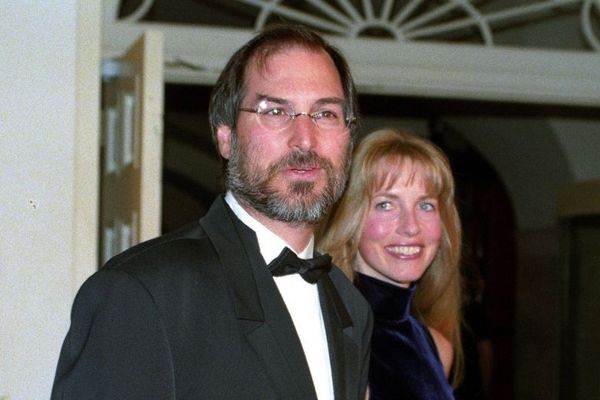 Did Steve Jobs Smell Bad? The Craziest Stories About A Mad Genious Who Had A Fruit Only Diet.
The fact that we spend half our time on our smartphones is not our fault, but that of Steve Jobs (1995-2011). Few people have had as much of an impact on our way of life as the Apple mogul.

YEET MAGAZINE22 MAY 2021 • 67 MIN READ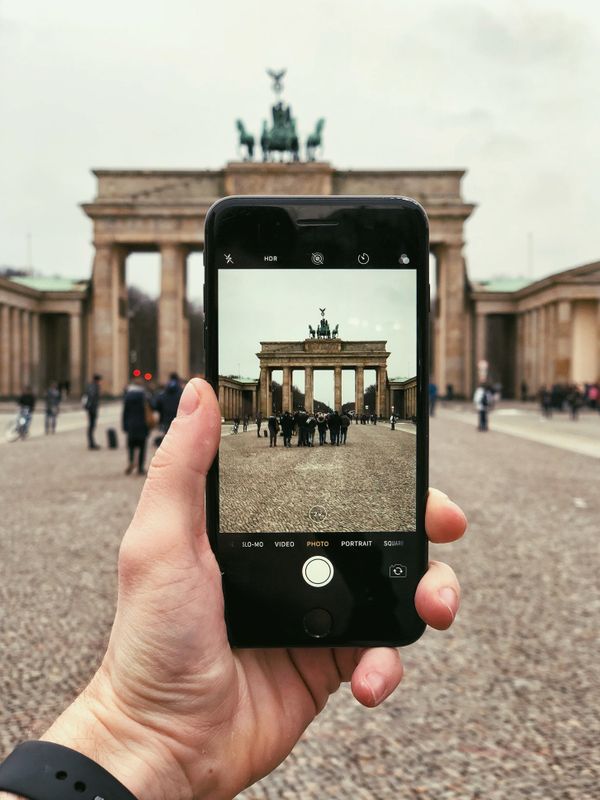 Post- covid Tourism: Things To Do In Berlin
Updated 0658 GMT (1458 HKT) May 20, 2021 By Loic Henry What should you visit in Berlin?   Small selection of places to visit that come off the usual tourist trail:

YEET MAGAZINE20 MAY 2021 • 6 MIN READ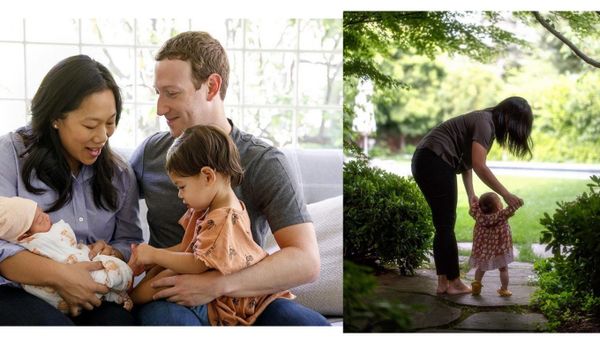 10 photos of Facebook CEO, Mark Zuckerberg's California Home
When you think of Mark Zuckerberg (and his wealth and global status), how do you imagine his home to be? An OTT space, robots for house help, possibly a helipad at home? Well...that visual isn't entirely true.

YEET MAGAZINE19 MAY 2021 • 296 MIN READ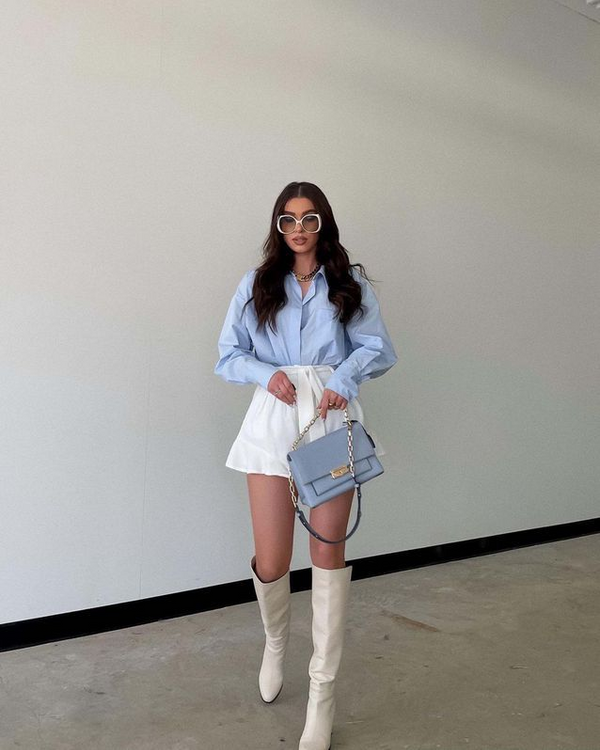 This Men's Fashion Piece Will Be In Every Wardrobe This Summer - We've Borrowed The Look From Famous Fashion Instagrammers.
NAAOMI ROSS MEN'S PINK SHIRT © InstagramBecause in 2021 there is no longer any real difference between a feminine and masculine wardrobe, a so-called "men's" piece is in fact popular with

YEET MAGAZINE17 MAY 2021 • 9 MIN READ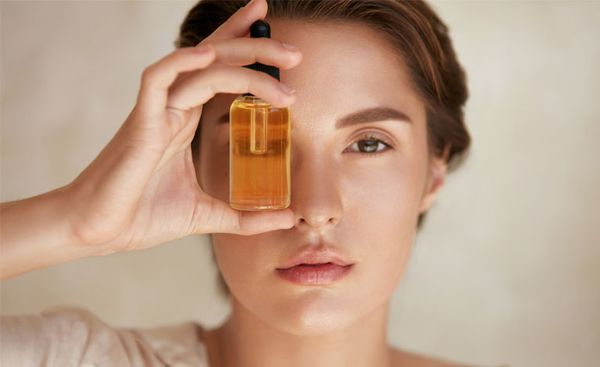 Trends : Why Retinol Is Increasingly Considered The Miracle Weapon In Beauty Sphere
The anti-aging vitamin. Promotes cell renewal, stimulates collagen formation and has an antioxidant effect. The hype around retinol continues. No wonder that this powerful ingredient has long been considered the

YEET MAGAZINE17 MAY 2021 • 6 MIN READ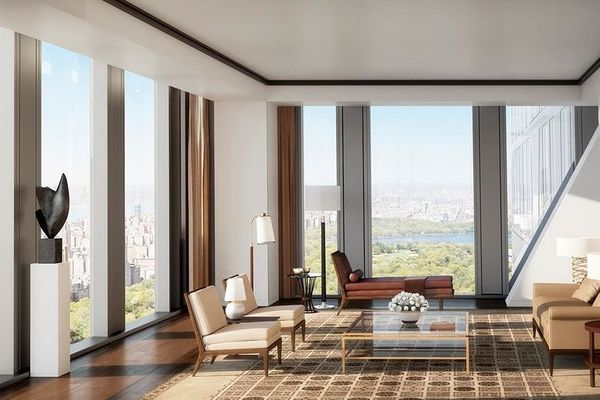 New York City Property Rentals : These Real Estate Companies Feature thousands Of Properties in New York City for sale.
See Some Of Our Favourite Listings Luxury Homes, Apartments & Townhouses For Sale.

YEET MAGAZINE16 MAY 2021 • 35 MIN READ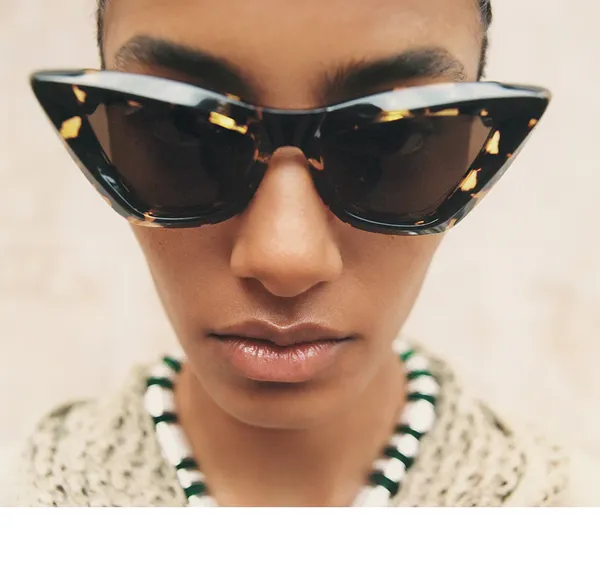 Sunglasses Sale | Woman collection | YEET SHOP
Enjoy unlimited 24-hour delivery with no minimum purchase for one year. Shop YEET New Styles to add to your Wardrobe. Free delivery. Free returns

YEET MAGAZINE11 MAY 2021 • 1 MIN READ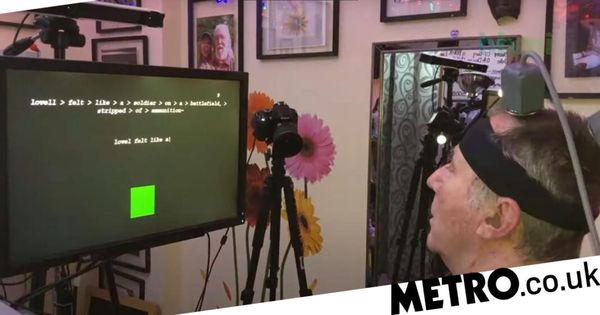 News -US - Brain implants allow you to " taper " with your mind
Scientists at Stanford University in the United States have developed a «brain-computer interface» (BCI) which converts mental writing into words on a screen.

YEET MAGAZINE10 MAY 2021 • 30 MIN READ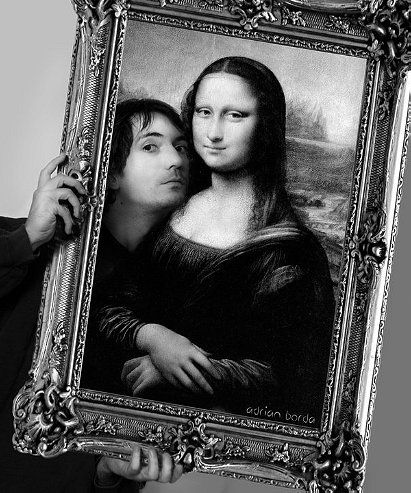 Top 45 Masterpieces: The Secrets Behind Most Famous Paintings
The Mona Lisa by Leonardo da Vinci The Mona Lisa (La Gioconda or La Joconde) is a half-length portrait of a woman by the Italian artist Leonardo da Vinci, which

YEET MAGAZINE10 MAY 2021 • 29 MIN READ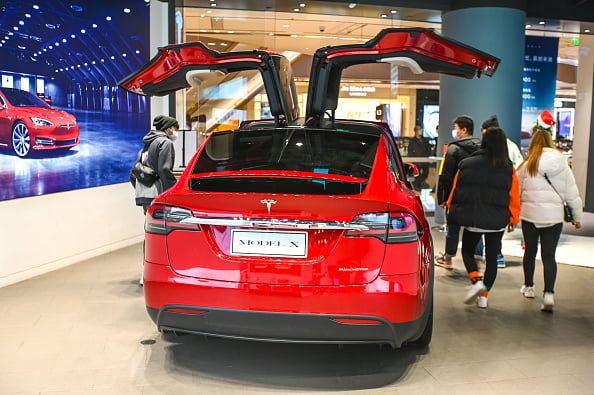 Technology /#Drone #IA #Artificial Intelligence : How This Tesla Was Hacked By A Drone In Minutes! Demonstration.
Hacking cars from the sky might sound like something out of a sci-fi movie like Fast & Furious , but researchers have shown how close this technique is to reality. They

YEET MAGAZINE10 MAY 2021 • 78 MIN READ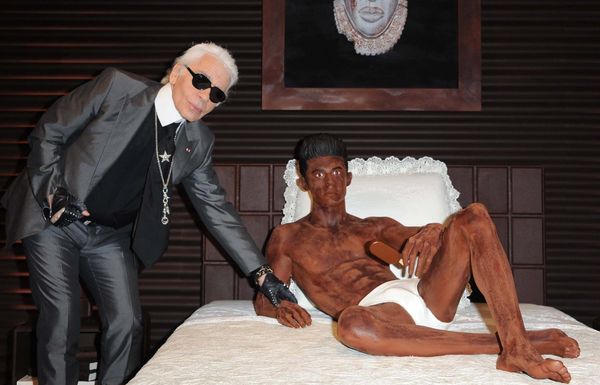 The Incredible Way Karl Lagerfeld Amassed $200 Million During His Lifetime
Karl Lagerfeld may have died a year ago, but his legacy in fashion and styling still lingers. He can also be regarded as the fashion world's Midas for every

YEET MAGAZINE10 MAY 2021 • 7 MIN READ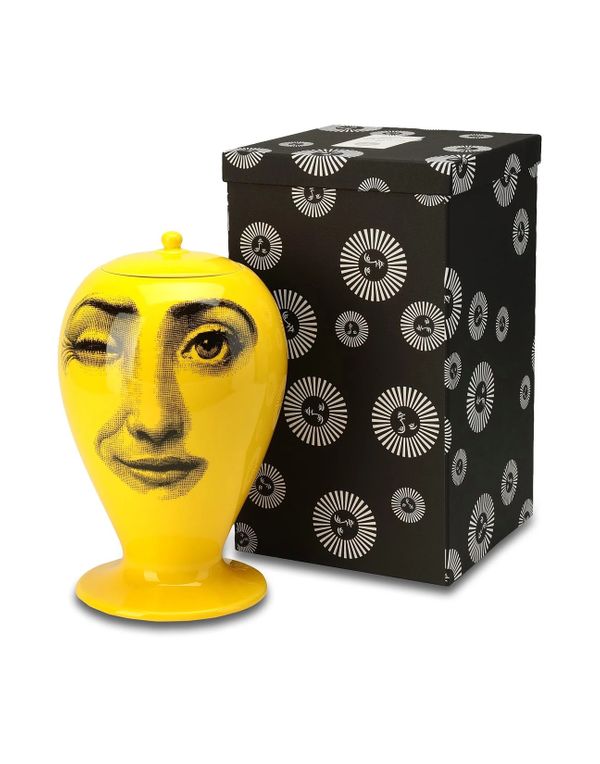 YEET HOME- FORNASETTI VASE available NOW on viaparioli.com - Free shipping. Use our code Yeetsentmehere 20% discount
Shop Top Fashion, Beauty,Design, Art pieces and more trendy must haves in 2021 | YEET MAGAZINE

YEET MAGAZINE30 APR 2021 • 1 MIN READ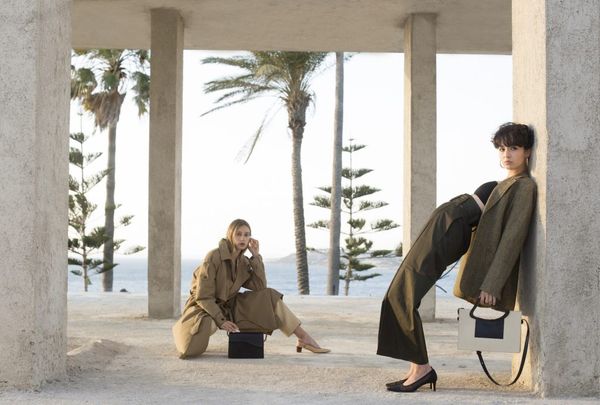 YEET SHOP | NATURAĒ SACRA Handbag And More.
It takes artisans up to twelve days to complete a single piece, which is testament to their meticulous and skilled craftsmanship. The distinctive natural resin handles are a house signature.

YEET MAGAZINE30 APR 2021 • 1 MIN READ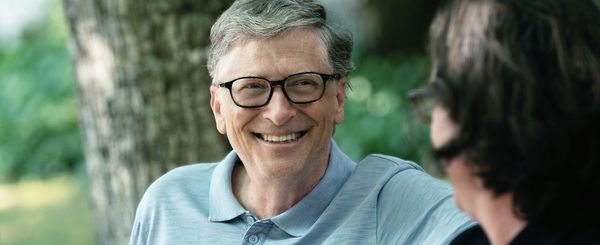 Business: Inside The Impressive Bill Gates' Legacy
In 1975, Bill Gates changed the world by creating Microsoft. He has been one of the richest men on the planet ever since. Zoom on the fortune of the most famous computer scientist.

YEET MAGAZINE30 APR 2021 • 9 MIN READ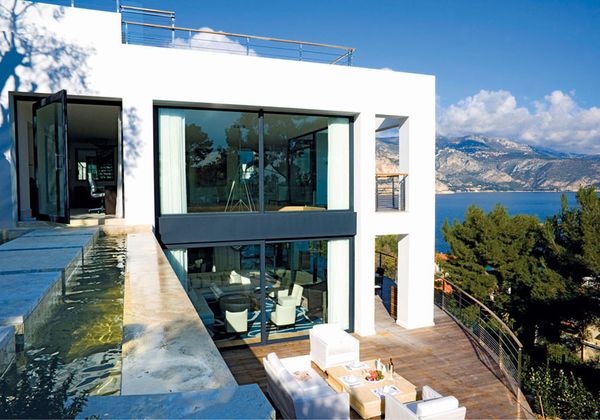 At Home In Spectacular Villa Med: A French Riviera Hideaway Overlooking The Superyacht Circuit.
Dream villa on the French Riviera with splendid panoramic view over the Meditarrenian Sea There are some almost legendary spots all over the planet where famous jet set from all

YEET MAGAZINE30 APR 2021 • 3 MIN READ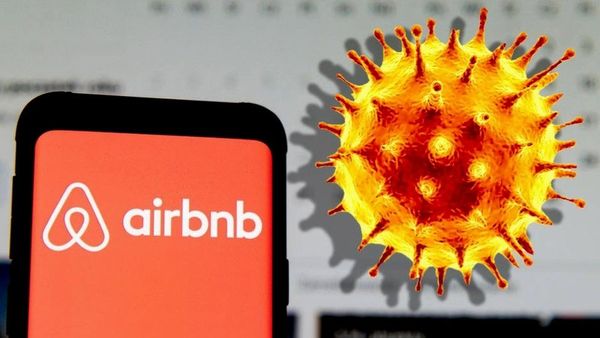 Airbnb has COVID and Should Be on a Respirator"
Is Airbnb valuation overheated? Airbnb (NASDAQ:ABNB) In a foot race between the two over the next few years, Braemer Hotels has a better chance of 'winning'."— Whitney Erin JohnsonSILICON

YEET MAGAZINE30 APR 2021 • 9 MIN READ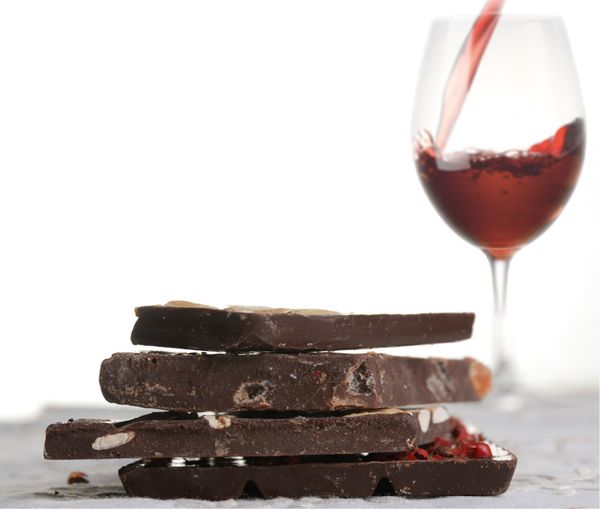 Lose weight on a diet of red wine and chocolate?
There are a few diets that allow a sprinkling of chocolate and a glass of Merlot here and there, but the latest weight-loss sensation allows so much more than a

YEET MAGAZINE30 APR 2021 • 3 MIN READ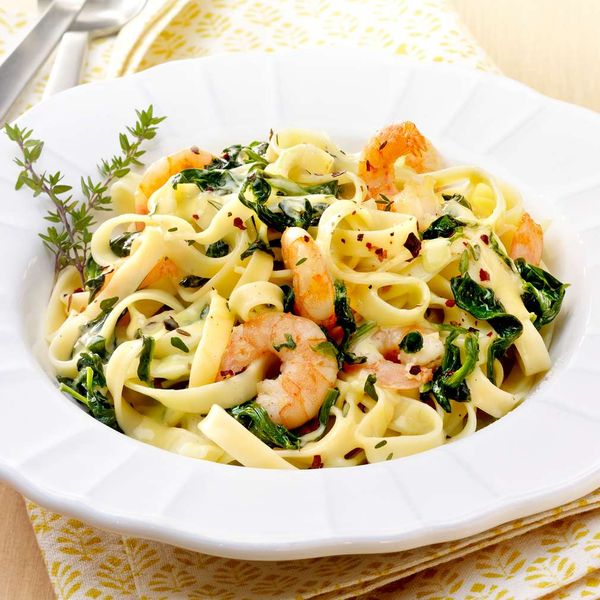 Eating pasta may help weight loss new study suggests.
"Eating pasta may help with weight loss," The Independent reports. But what the headline fails to make clear is that researchers were looking at pasta in the wider

YEET MAGAZINE30 APR 2021 • 6 MIN READ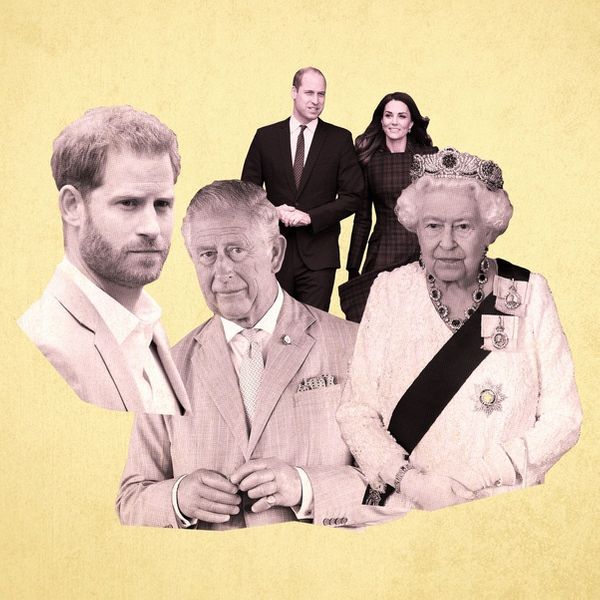 Opinion: Could the Harry and Meghan interview cost Prince Charles the throne?
Many Americans think the father should pay for the son who is close to middle-age now, but do the British people understand what's going on and do they support Charles deciding to cut off his son?

YEET MAGAZINE30 APR 2021 • 5 MIN READ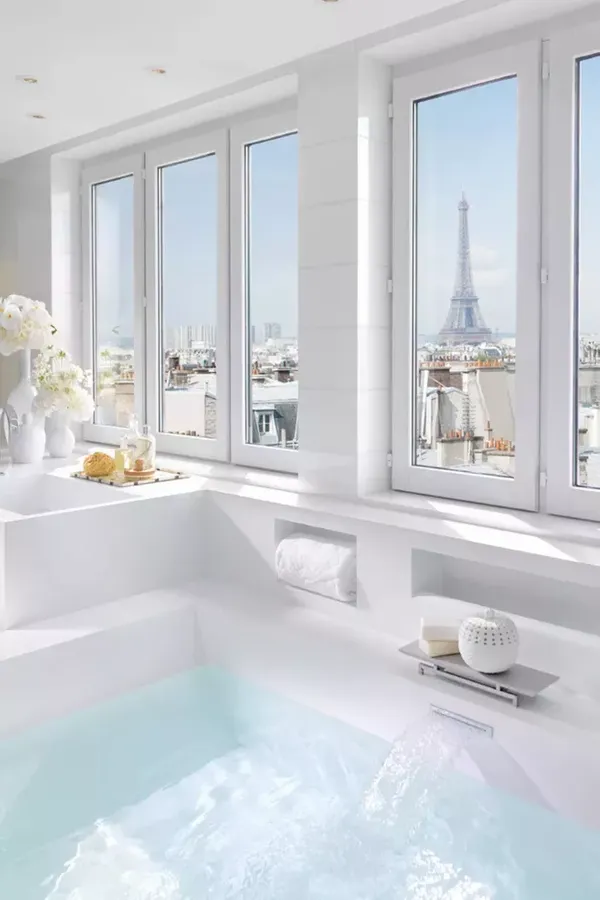 Under The Magnifying Glass of Yeet Magazine: The Mandarin Oriental In Paris
In the very chic rue Saint-Honoré, near Place Vendôme, upscale boutiques and fashion houses, suddenly, a place appears. Like a luxurious palace which crushes neither the soul nor the delicacy. Welcome to the Mandarin Oriental.

YEET MAGAZINE30 APR 2021 • 114 MIN READ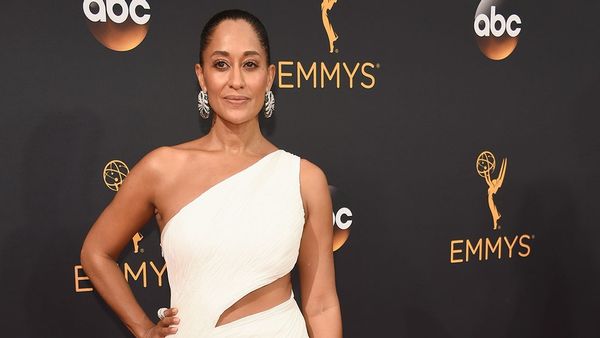 Ellis Ross, 46, Poses Nude On Instagram To Introduce New Natural Hair Care Line.
The Black-ish star shared a photo on Tuesday with her 6.8 million Instagram followers. Tracee Ross Nude Tracee Ellis Ross Naked Tracee Ellis Ross Nude.

YEET MAGAZINE30 APR 2021 • 26 MIN READ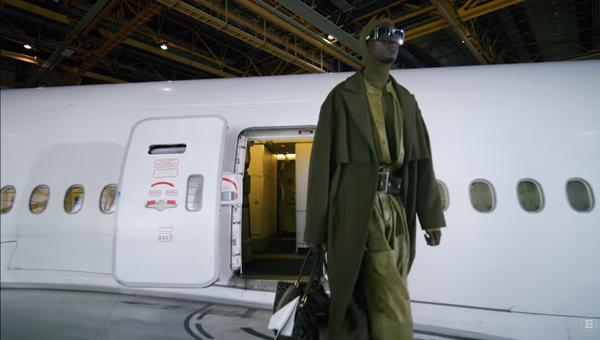 Paris Fashion Week: Anguish, Need For Change... These Runways Remind us of Current Sad State Of The World.
Lanvin, Dior, Balmain or Chanel, all presented their fall-winter 2021-22 collections through long videos, each more sophisticated than the next at the Paris Fashion Week 2021.

YEET MAGAZINE29 APR 2021 • 10 MIN READ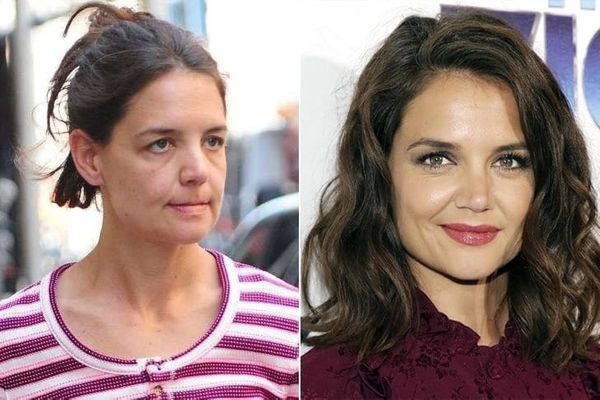 AMAZING - These Celebrities Are Unrecognizable Without Makeup
Updated on May 19 2021 Kylie Jenner - Follow the KardashiansHere we can see that it's not quite a selfie without makeup because Kylie is still clearly wearing makeup. One

YEET MAGAZINE29 APR 2021 • 41 MIN READ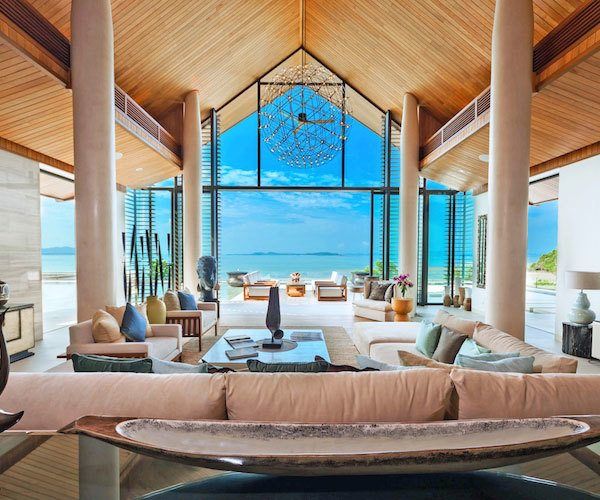 Asia's most lavish holiday villas for a luxury 'isocation' experience
Accommodation, Asia, Indonesia, Regions, Thailand, Vacation Rentals Yes. You read it correctly – isocation. No typographical errors here. We know how the pandemic and the quarantine have sparked a phenomenal new

YEET MAGAZINE29 APR 2021 • 19 MIN READ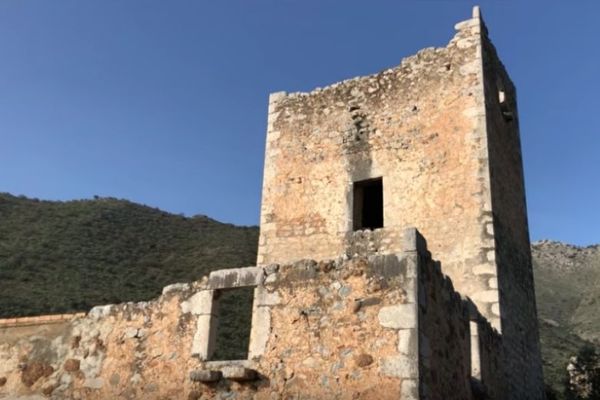 Couple buys abandoned tower and converts it into a special vacation home
What a special abode! On a hillside on the Greek Mani Peninsula is a special tour of the 19 th century. The abandoned structure looks like it's going to collapse,

YEET MAGAZINE29 APR 2021 • 17 MIN READ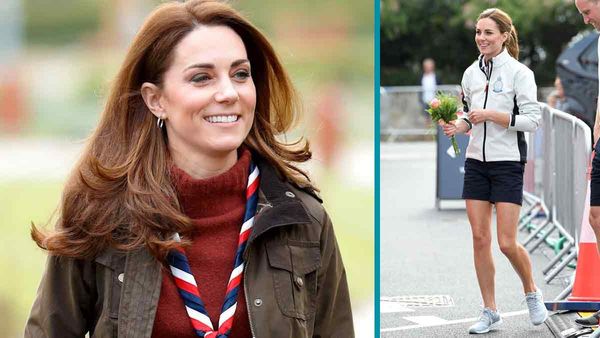 Inside Kate Middleton And Prince William's 10 years Anniversary : From Anorexia To Exhaustion Rumors, All Eyes Are On Kates Diet And How She Managed To Stay So Slim.
By Olivier Ly

YEET MAGAZINE29 APR 2021 • 17 MIN READ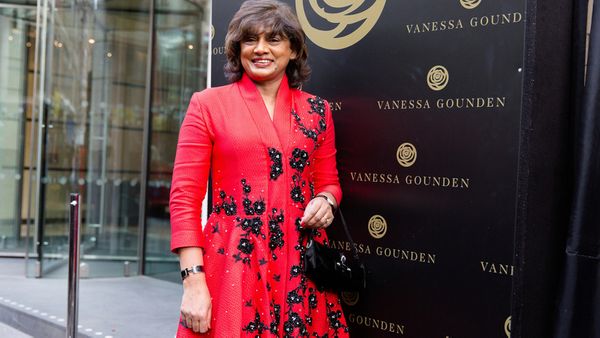 Q&A with CEO of Doré Fashion, Vanessa Gounden.
Updated 0431 GMT (1231 HKT) April 29, 2021 We sat down with CEO of South Africa's leading luxury fashion emporium DORÈ, Vanessa Gouden, talking about the creative journey of Doré,

YEET MAGAZINE28 APR 2021 • 4 MIN READ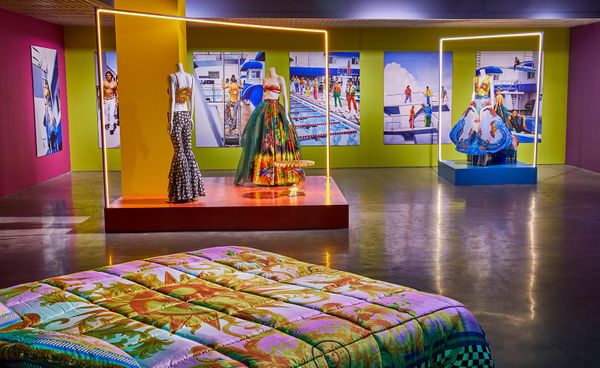 Miami marvels: fashion's finest findings at Design Miami/Art Basel
Updated 0431 GMT (1231 HKT) April 29, 2021 Balenciaga The French fashion brand is putting the circular economy and need for greater transparency at the very heart of the home,

YEET MAGAZINE28 APR 2021 • 4 MIN READ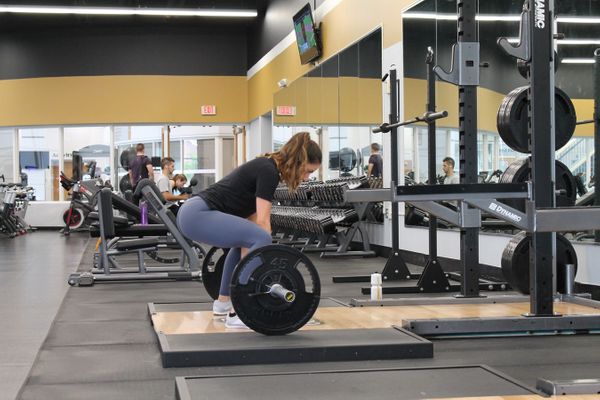 Strugling To Lose Weight After Age 40? A Few Tips To Help You Avoid The Common Mistakes -Personal Experience.
By Danielle Cerulo

YEET MAGAZINE28 APR 2021 • 47 MIN READ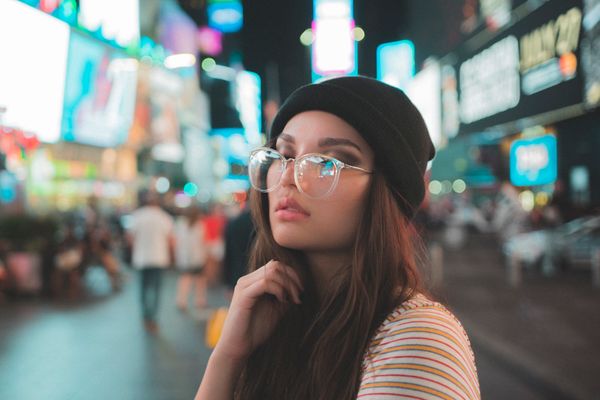 Coping With Depression: What People Think Versus What It Actually Is.
By Vibha Singh | Debunking myths about mental illness, and depression, to be more specific.

YEET MAGAZINE27 APR 2021 • 112 MIN READ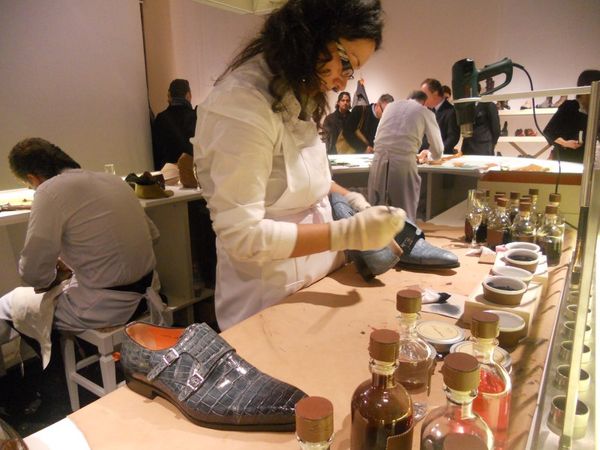 Arte Venezia: The Art Of Making Durable Shoes.
If you are among those looking for beautiful and durable Italian designer shoes, the only thing that you need to do is to visit the website of Arte Venezia. Apart from this brand

YEET MAGAZINE27 APR 2021 • 4 MIN READ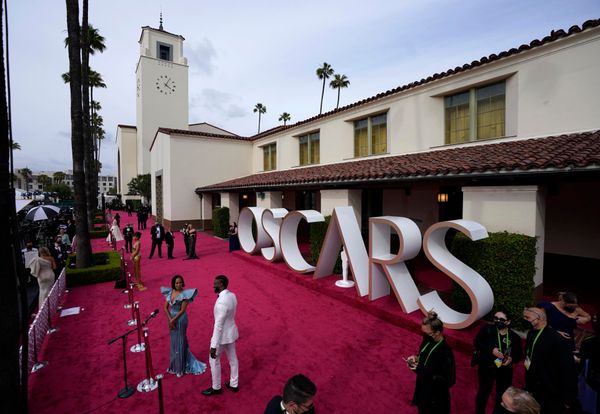 Oscars 2021: behind the triumph of "Nomadland", a ceremony under the sign of diversity
Top stories The  Oscars 2021: behind the triumph of "Nomadland", a ceremony under the sign of diversity Chinese director Chloé Zhao's feature film won the award for best film, best

YEET MAGAZINE26 APR 2021 • 7 MIN READ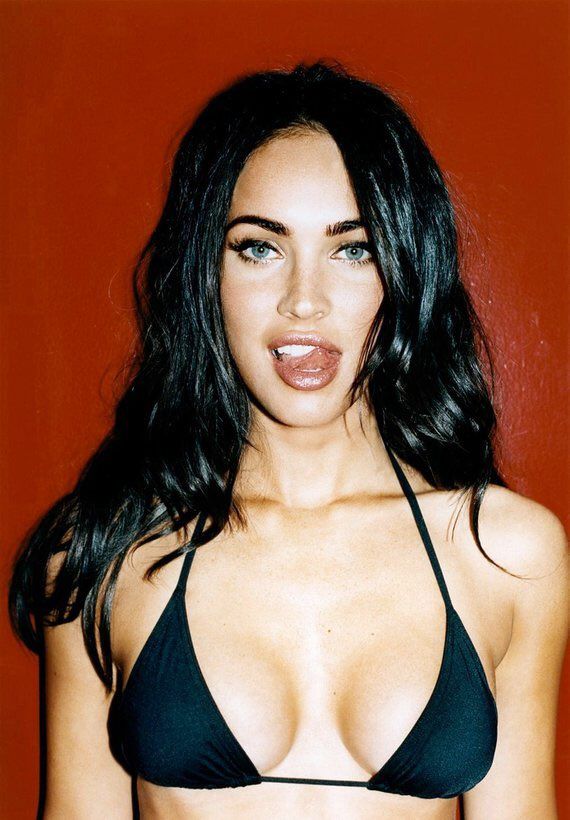 How Megan Fox Practically Career Practically Overnight.
After starring in two Transformers films, Megan Fox, in an interview, said of Micheal Bay :

YEET MAGAZINE20 APR 2021 • 4 MIN READ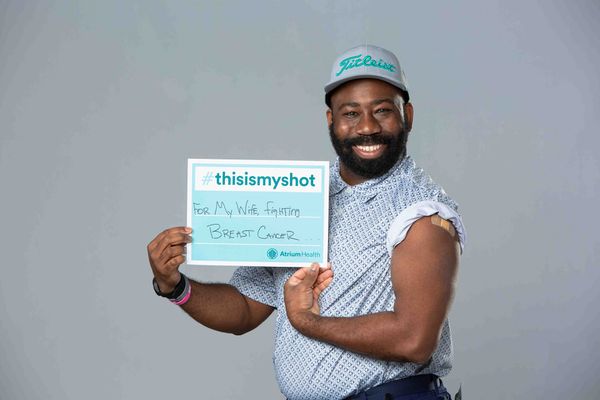 If The Covid-19 Vaccine Becomes Mandatory, How Will It Be Enforced? Join The Conversation.
By Paul Holloway | YEET COVID-19 Information Center Get updates about coronavirus to keep yourself and the people around you safe. Looking for COVID-19 vaccine info?Get info about COVID-19 vaccines, including who can get one and resources.Go to COVID-19 Info

YEET MAGAZINE20 APR 2021 • 42 MIN READ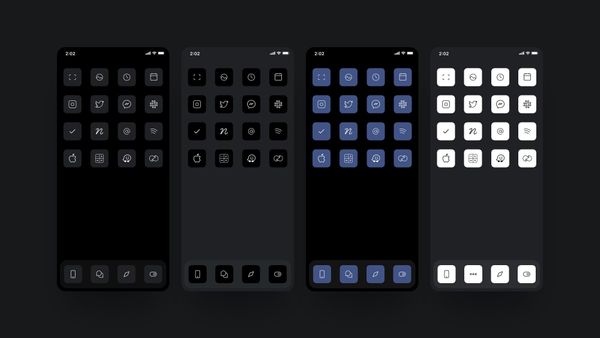 How This Designer Made $100,000 in 6 Days.
Welcome to the internetTraf is a designer who has made over $100,000 in six days from selling iPhone icons. A process which, as he admits, barely took him two

YEET MAGAZINE20 APR 2021 • 55 MIN READ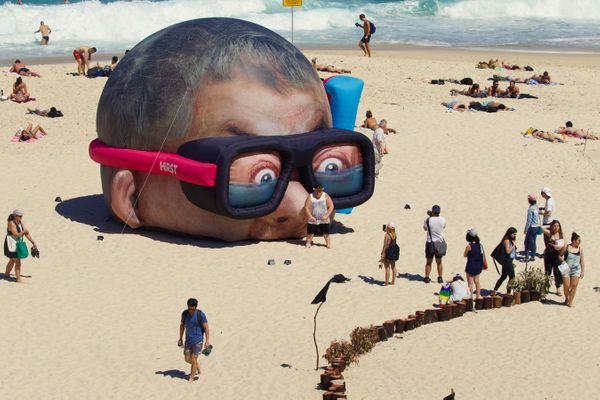 Why Australia Has The Best Beaches, Not Mexico
By Nicole Bass | What Mexico lacks (aside from a tiny strip off northern Baja) is temperate/sub-Antarctic beaches.And while Mexico's marine life makes Mediterranean islands (definitely overrated) look sterile...

YEET MAGAZINE19 APR 2021 • 8 MIN READ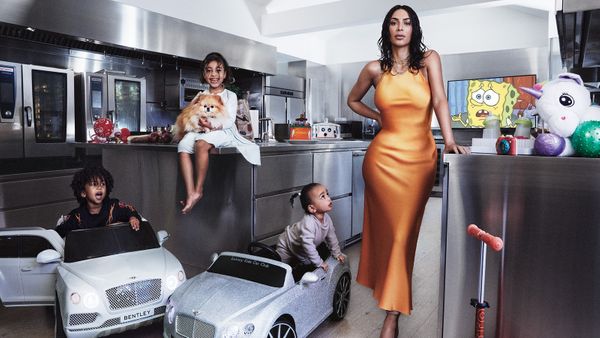 Kim Kardashian Unveils First Cover of Vogue US Since Divorcing Kanye West
By Evelyn Ross | For the first time Kim Kardashian is on the cover only of Vogue US fashion magazine. She unveiled this news on her Instagram which has more than 134 million subscribers.

YEET MAGAZINE14 APR 2021 • 2 MIN READ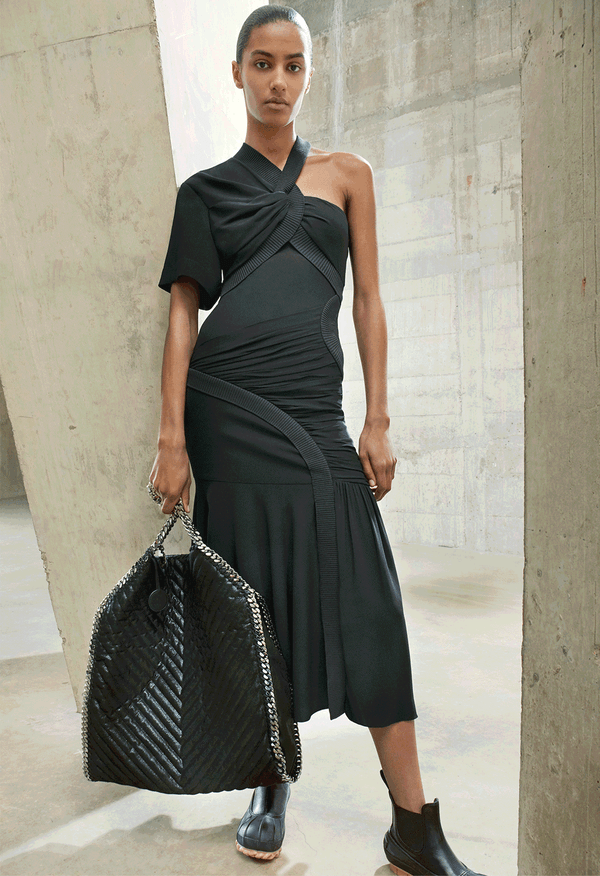 Stella McCartney: What The Winter 2021 Fashion Show Revealed About The Iconic Brand .
Stella McCartney Winter 2021 Stella McCartney  presented its new fall-winter 2020-2021 collection during the ready-to-wear fashion show in Paris. Discover all the looks of Stella McCartney's show in photos. With

YEET MAGAZINE14 APR 2021 • 8 MIN READ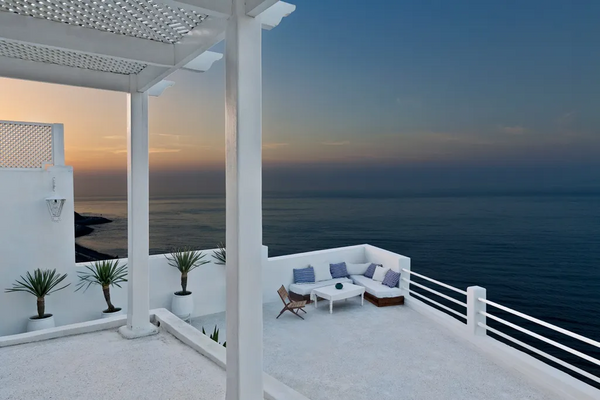 9 Airbnbs You Will Want to Rent Just for the View
Whether on the beach in Malibu, the shores of Lake Como or hidden in the Greek islands, we 've spotted nine houses of character on Airbnb, and the keys could be yours to rent this summer.

YEET MAGAZINE14 APR 2021 • 4 MIN READ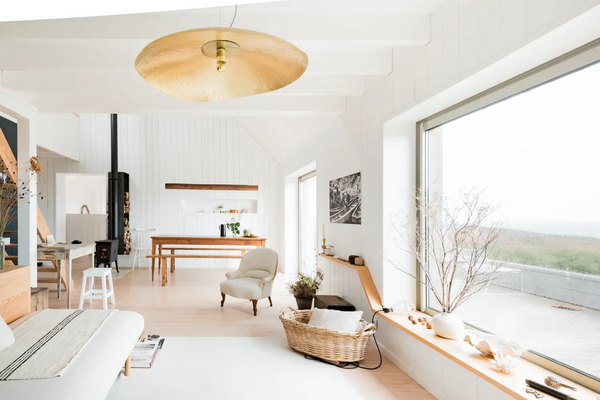 © Airbnb The Best Houses With Sea View You Could Rent This Summer Are On Airbnb.
By Natasha Vila | To forget lockdowns, quarantines, and travel restrictions, during COVID And beyond, one could imagine getting an overview of the beautiful houses plunging onto the most beautiful Normandy and Breton beaches for rent on Airbnb.

YEET MAGAZINE14 APR 2021 • 3 MIN READ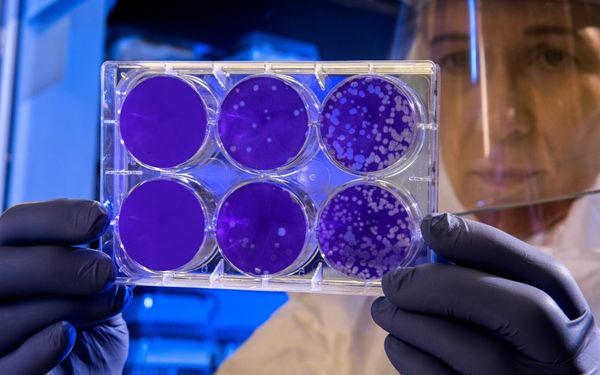 Understanding Coronavirus Threat And How It Compares To Past Pandemics Through History.
By Aditi Maheshwari | Started by eating pangolins, bats or consuming animals in some fashion.

YEET MAGAZINE12 APR 2021 • 4 MIN READ