Time Management : Can't Make Time For Yourself? Overwhelmed, You Feel You Always Have Something To Do? Here are 11 tips For Finding Time For Yourself
How do you actually find time for yourself? Here are 11 3-step tips to really take time for yourself and take action.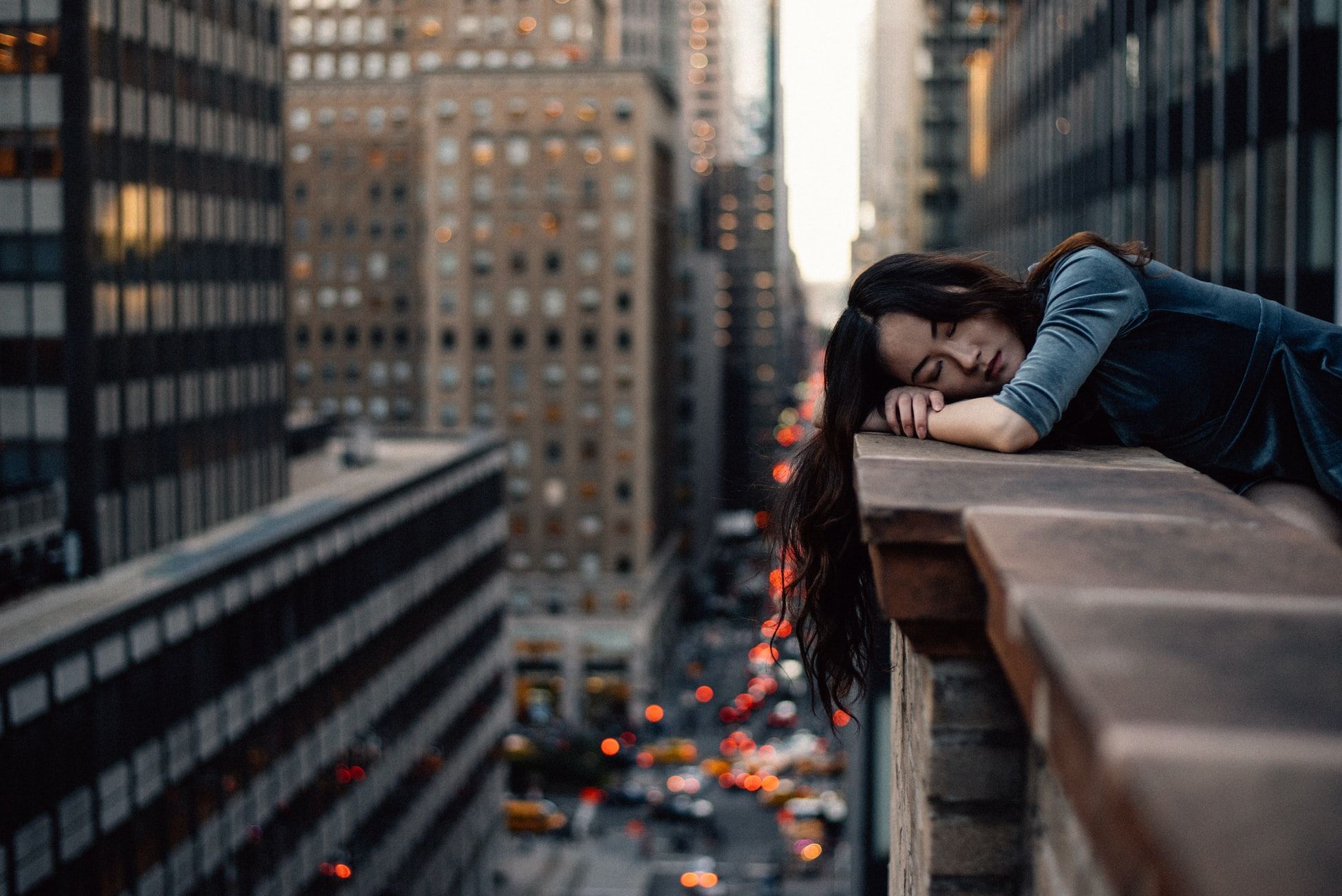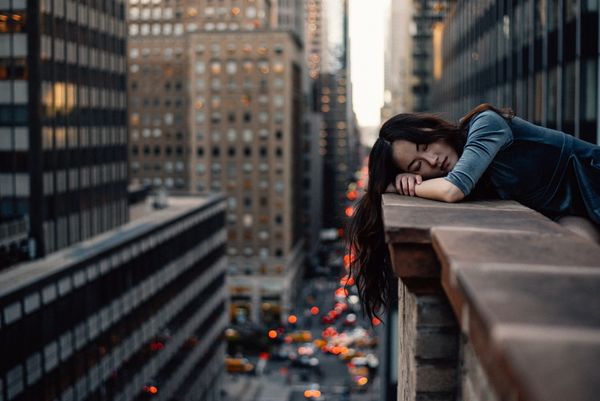 YEET MAGAZINE Published 0432 GMT (1232 HKT) June 29, 2021
Clock Watch Money Hourglass Calendar Business Future Time Management Timer Schedule Life Success

Identify your levers, find the right times, and take action. These Simple Tips On  How To Take Time For Yourself

Take time for yourself: you probably know you need it, but you can't? Overwhelmed, still have something to do? Or maybe you tend to forget yourself? put others first? never take time for yourself?
How do you actually find time for yourself? Here are 11 3-step tips to really take time for yourself and take action.
Clarify what you want so that you don't get stuck at the right resolution stage.
Plan and seize every opportunity to take action.
Learn to organize yourself so that you no longer have problems taking time for yourself.
Step 1: define why and how to take time for yourself
Specifying your desires and needs is the first step in finding time for yourself. This will make it easier for you to take action.
# 1. Clarify the reasons for taking the time for yourself.
First step above all, take the time to answer these questions  :
Why is it important to take time for myself?
What does this bring me?
What is the risk of not taking this time?
Each of us has our own motivational levers. You may want:
You feel good , less stressed.
Recharge your batteries , recharge your batteries to face everyday life, and not end up exhausted, or even on the verge of burnout.
No longer endure your days. After a while of forgetting yourself, you may feel a certain frustration.
Regain your balance. If you don't take care of yourself, some of your areas of life may suffer: your health, your life as a couple, your social life. Taking time for yourself is then a way to break this vicious circle.
Take better care of others . To help others and feel more fulfilled, you need to take good care of yourself first.
Taking time for yourself is not selfish, but it is a necessity. So, do not hesitate;).
# 2. Identify how to use this time.
Once the why has been clarified, it is still necessary to know how .
Pause for a moment, and ask yourself:
What does "taking time for yourself" mean to me?
What do I want to do with this time?
What are my small and big pleasures?
What are the activities that give me energy and do me good?
List what comes to mind, distinguishing between:
activities requiring a few minutes, and those requiring more time.
those achievable at work, at home or in another place.
While doing the exercise, here are some examples of activities that came out for me:
Take a bath at my place,
Learn something new by reading in transport,
Take a few deep breaths and walk outside to the office.
( Read more : 25 ideas for taking care of yourself / 11 easy ways to take care of yourself every day)
Step 2: make an appointment with yourself Once you have defined what "taking time for yourself" means for you, it remains to take action. Here are some tips to help you do this.
# 3. Plan some time for yourself.
Planning is the secret that will really enable you to take action:
Block a niche for yourself. Just writing it down is a form of commitment to yourself. After that, it remains to be respected.
Write it down in your professional and personal diary . If you have multiple calendars, or use an Outlook pro calendar at the office, write your appointment for yourself in your pro calendar as well. Thus, you limit the risks of future calendar conflicts and you will have a call back to work.
Anticipate . Tell those around you and organize yourself if you have any obligations. For example, you can ask your other half to babysit or not bother you in that time slot.
Put a reminder . If you spend your time running, or are really into the job, you may forget this date with yourself. A reminder the day before and the same day 30 minutes before, will allow you to limit the risk of forgetting.
# 4. Create habits.
Blocking times of your own on a regular basis is - ultimately - easier to follow. Once you get used to it, it will take less effort.
For example, you can:
Set a night of the week for you: every Thursday evening evening with friends, or every Wednesday sports lessons, or every Sunday morning a relaxing moment with a good bath or a book.
Once a week at noon , instead of eating with your colleagues or on the go, do something for yourself that you like (sports, reading, shopping, visits, classes…).
You get up earlier. For moms and dads, the day often starts off with a bang. In the morning, get up a little earlier so as not to be disturbed and take time for yourself. And if you don't have kids but a busy life, give it a try too. For me, starting the day by taking care of yourself helps me have a better day.
# 5. Seize every opportunity.
In your daily life, take every opportunity to take care of yourself:
The Afternoon: taking less time for lunch for a walk
In transport: reading a book or listening to a program
Between two meetings  : take a few moments, get some fresh air and take a few steps outside to calm your mind
On the phone : walking rather than sitting still
...
With the list of activities lasting less than 5 minutes (see tip # 2), try to ask yourself the question regularly during your days:
What can I do there now for me?
# 6. Take breaks.
In busy dailies, taking breaks is not a waste of time , but a long-term gain in time. Breaks allow you to be more efficient, relieve pressure and recharge the batteries, and therefore be more productive in the end.
In a busy daily life, how do you take breaks?
A few minutes to lift your nose from your work is enough. The breaks don't have to be very long.
The most important thing is to do several during the day . Some say a 5 minute break every 25 minutes (pomodoro method). Other followers of "deep work" recommend not to cut the deep work cycle, and therefore to take a break rather at the end of a cycle. Find your rhythm according to the way you operate.
To remember, you can put reminders in your calendar or on your phone.
# 7. You listen.
Knowing when to take time for yourself also means listening to yourself. Have you ever felt your little inner voice telling you to:
Going on vacation, because you start to saturate, overheat
Go to bed earlier tonight
Do not respond hot, go get some fresh air so as not to get upset
To make a break
Have a small snack or hot drink to re-boost yourself.
Are you listening to that little voice? Reconnect with your needs and find out how to meet them . Concretely :
Stop just a few seconds in the day and ask yourself:
How do I feel ?
What do i need?
Once identified, it is not just a matter of moving on, but of doing it or planning it.
At work, are you so absorbed that you don't think to ask yourself these questions? In this case, you can put reminders in your calendar under the name of " express scan  " or "time with myself" to get used to it (which speaks to you best).
Step 3: Learn to find time for yourself
Finding your motivational levers, planning and creating habits go a long way in taking time for yourself. But after trying to practice, maybe you still find it difficult to act and find time for yourself? In this case, here are some avenues to explore.
# 8. Learn how to manage your agenda.
To take time for yourself, knowing how to free up space in your agenda and juggle between these different areas of life is essential. However, managing your time and your agenda well can be learned, such as:
Anticipate the unexpected
Coping with hazards
Group tasks
Create dedicated ranges.
Learn how to optimize your schedule. And you will see, finding time for yourself in your daily life will no longer be a problem.
(  To read also  :  Agenda: 9 tips to organize your work week  /  How to plan your week? )
# 9. Know how to "say no" without feeling guilty.
Making time for yourself can be difficult because you put others before you and don't know how to say no.
When you say yes to someone, what are you giving up? Are you ok with this?
What do you feel guilty about? How can you be reassured?
Wanting to please everyone can overload and burn yourself out. Now, you need time for yourself. So learn to say no to make the time you need.
# 10. Learn to delegate.
To free up time, do you know how to count on others? You don't have to do everything.
Who can you count on
What task can you give someone else?
I can already hear:
"Yes, but it is not as well done when it is the others",
"I only know", "delegating it takes too long",
"Why delegate if I know how to do it".
Well, know that delegating can also be learned. And whatever you delegate will be more time for you.
# 11. Let go.
Delegating and saying no are already two "sacred" steps. But I'll go even further: maybe you don't need to do everything?
How can you lighten your daily life?
What is the most important? ``
What ultimately doesn't matter? If it's not under your control? What if it's not done as well as you would like?
Knowing how to let go and forgo unwanted activities can help you regain time.
It's your turn
Take a moment to answer questions and schedule time for yourself.
Start small, but test!
Don't wait until you're exhausted to take care of yourself.
Whatever your environment, you can find solutions.
Start now, even a few minutes. That's a habit to take.
For my part, I started by changing my habits during the lunch break, in transport, with micro-breaks between two meetings. Then, I really built some time for myself into my schedule. It came little by little.
👉 What's the first thing you are going to do to take more time for yourself?
Read further
More ideas to take care of yourself? Here is:
25 ideas to take care of yourself in no time .
11 easy ways to take care of yourself every day.
You can also consult the table " Time for yourself and Well-being " on Pinterest.
Do you want to manage your time better, take more time for yourself, but feel blockages? Can't take action and change your habits?
Find out what coaching can do for you.
Meal Plan According Your BodyAd 6-pack ABS is no Longer a Dream. Accept the Challenge and Make It a RealityBetterMeOpen
Psychology : How to outsmart a Manipulator Using The Quilt Technique
This article follows my first post on how to recognize a manipulator . Now that you know how to spot the actions of a manipulator, the challenge is to know how to thwart him . How to get out of its clutches?

YEET MAGAZINE13 JUN 2021 • 14 MIN READHEALTH & FITNESS
Psychology: Popular Techniques Used By Manipulators and How To Fight Them
Manipulators are people we come across in our ordinary daily routine settings like offices, colleges, businesses, classes, workshops, etc. They carry narcissist traits but we often fail to notice them for a long time.

YEET MAGAZINE13 JUN 2021 • 11 MIN READHEALTH & FITNESS
Psychology: Mental Manipulation:How To Overcome The Traps Of The Manipulators?
A manipulator insidiously leads one or more people to the behavior he wants. It can lead to violence, depression or suicide and like a vampire, it feeds on the other. He directs others as he pleases.

YEET MAGAZINE13 JUN 2021 • 24 MIN READ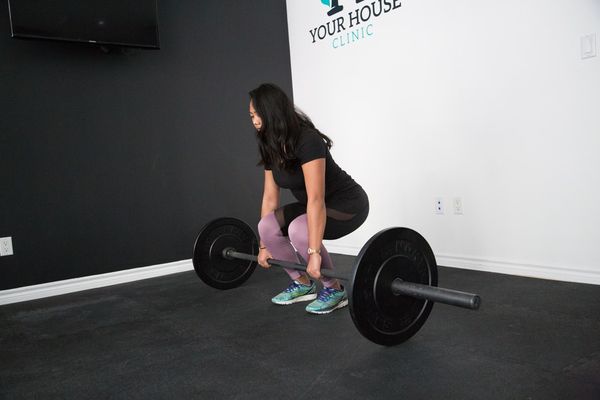 Heading Back To The Gym? Here's How To Get Back In Shape After Months Of Sedentary Lifestyle.
The desire to move comes back with the beautiful days. Especially this year when teleworking, repeated lockdowns and curfews have forced us into a sedentary lifestyle. Do not rush ball in mind. To avoid injury, it's best to get back to it gradually.

YEET MAGAZINE5 JUN 2021 • 14 MIN READHEALTH & FITNESS
The 3 Core Exercises For A Flat Stomach: How Lose Belly Fat Fast and Build Muscles.
The sheathing solicits and strengthens the entire abdominal strap. The key: a flat, muscular stomach. But be careful, if this exercise is poorly performed, it can quickly damage our back.

YEET MAGAZINE5 JUN 2021 • 5 MIN READ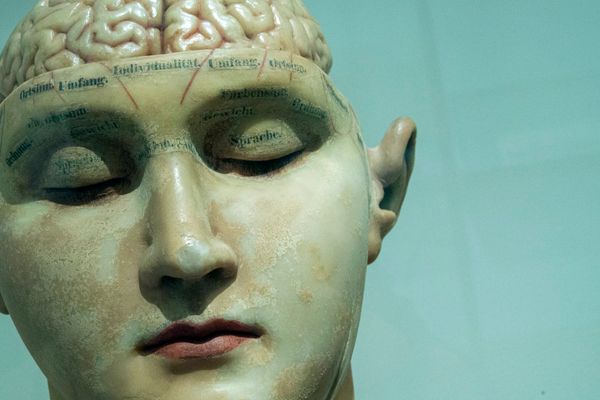 Ways To Beat Brain Fog And Get Over That Afternoon Slump.
By Aditi Maheshwari    |  YEET MAGAZINE | Posted 0432 GMT (1232 HKT) May 26 2021 We all experience a lack of drive occasionally but brain fog is much more than that, it'

YEET MAGAZINE26 MAY 2021 • 10 MIN READ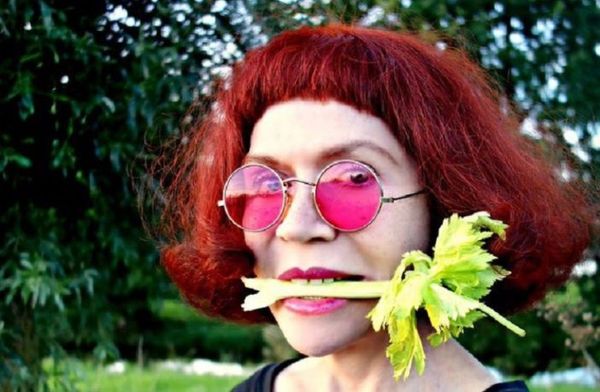 Danish doctor warns: Vegan food may lead to mental retardation
By YEET MAGAZINE |Updated 1818 GMT (0218 HKT) May 25, 2021 NORTHERN EUROPE Chief physician Allan M. Lund at Rigshospitalet in Copenhagen warns that vegan food can have severe consequences,

YEET MAGAZINE25 MAY 2021 • 24 MIN READ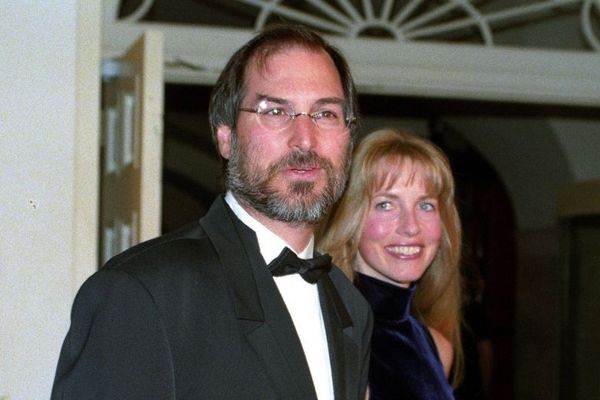 Did Steve Jobs Smell Bad? The Craziest Stories About A Mad Genious Who Had A Fruit Only Diet.
The fact that we spend half our time on our smartphones is not our fault, but that of Steve Jobs (1995-2011). Few people have had as much of an impact on our way of life as the Apple mogul.

YEET MAGAZINE22 MAY 2021 • 67 MIN READ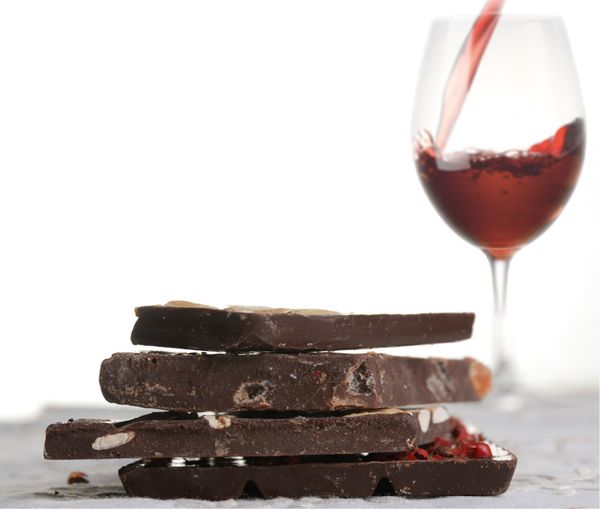 Lose weight on a diet of red wine and chocolate?
There are a few diets that allow a sprinkling of chocolate and a glass of Merlot here and there, but the latest weight-loss sensation allows so much more than a

YEET MAGAZINE30 APR 2021 • 3 MIN READ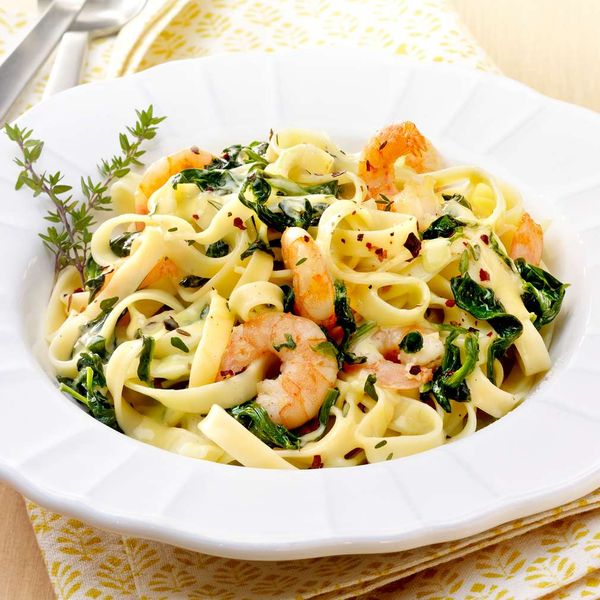 Eating pasta may help weight loss new study suggests.
"Eating pasta may help with weight loss," The Independent reports. But what the headline fails to make clear is that researchers were looking at pasta in the wider

YEET MAGAZINE30 APR 2021 • 6 MIN READ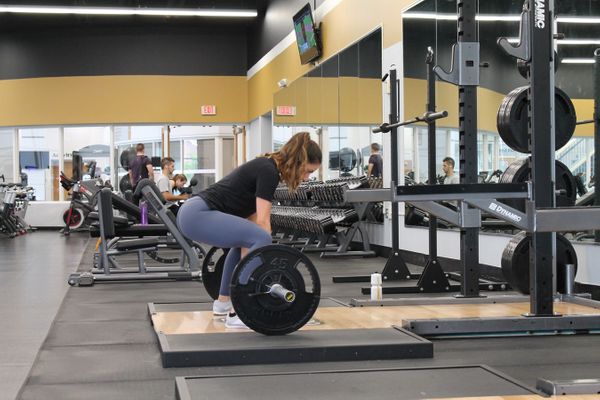 Strugling To Lose Weight After Age 40? A Few Tips To Help You Avoid The Common Mistakes -Personal Experience.
By Danielle Cerulo

YEET MAGAZINE28 APR 2021 • 47 MIN READ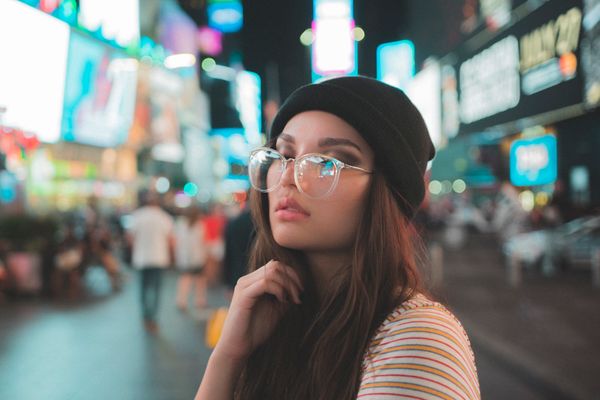 Coping With Depression: What People Think Versus What It Actually Is.
By Vibha Singh | Debunking myths about mental illness, and depression, to be more specific.

YEET MAGAZINE27 APR 2021 • 112 MIN READ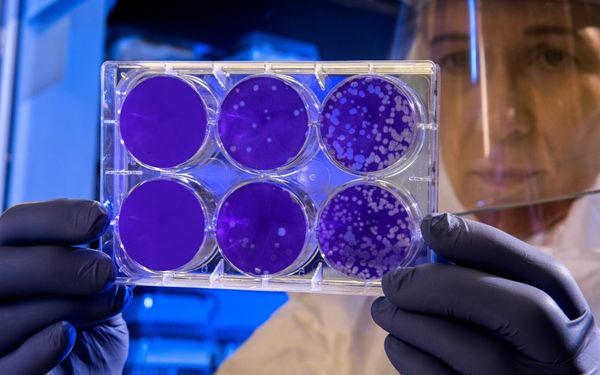 Understanding Coronavirus Threat And How It Compares To Past Pandemics Through History.
By Aditi Maheshwari | Started by eating pangolins, bats or consuming animals in some fashion.

YEET MAGAZINE12 APR 2021 • 4 MIN READ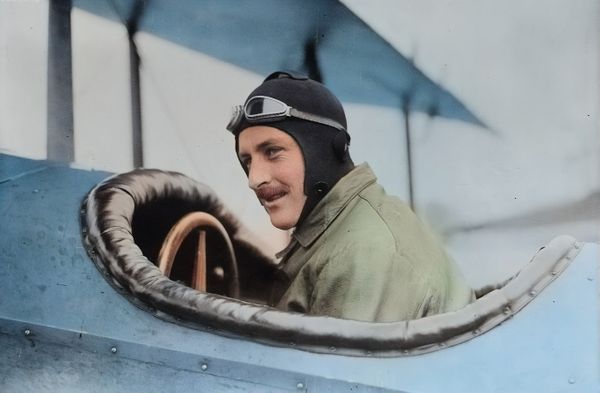 The Benefits Of Traveling: How Travel Help Generating Ideas and Learning.
By Aditi Maheshwari

YEET MAGAZINE28 MAR 2021 • 6 MIN READ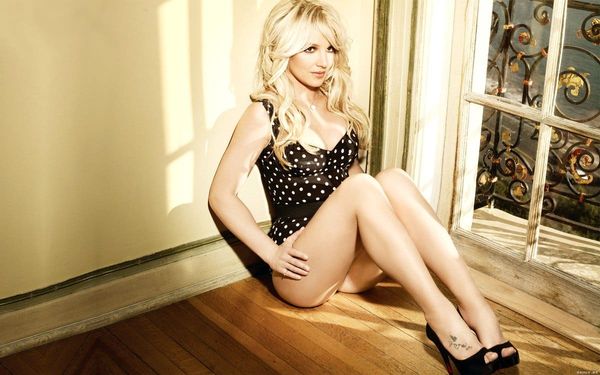 How to lose weight quickly? The Britney Spears Keto Diet Can Help
By Eugenia Smith

YEET MAGAZINE28 MAR 2021 • 3 MIN READ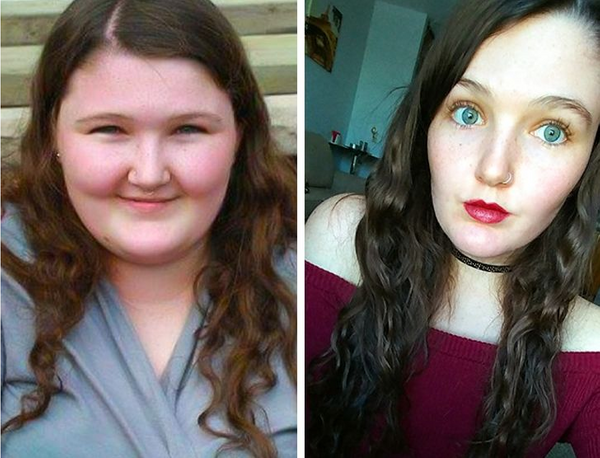 Weight-based Teasing and Bullying : How I Lost 30 Pounds In One Year.
What do you do when you are bullied for your weight right through your teenage years, not able to play your favourite sport and can't fit into the dresses

YEET MAGAZINE19 NOV 2020 • 5 MIN READ