News,  breaking news,  headline news,  latest news, top news ,online news ,video news world, news,travel news ,women's magazine Fashion, Beauty, Psychology, Cooking and Shopping.
opera seria,opera buffa,classical opera description,classical music,classical opera meaning in music,famous operas,opera definition,opera singing
NEW YORK—Jacques Offenbach's "Les Contes d'Hoffmann" (The Tales of Hoffmann) is back at the Metropolitan Opera in a sparkling production, directed by Bartlett Sher and starring tenor Vittorio Grigolo. They, plus a strong supporting cast, the excellent orchestra under conductor Johannes Debus and the chorus under Donald Palumbo, make this revival is a treat for opera lovers.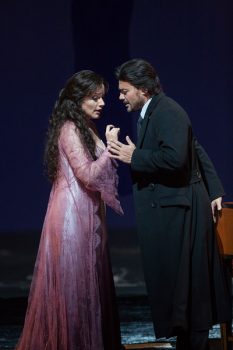 Offenbach (1819-1880) was a noted composer of operettas and his can-can from "Orphee aux Enfers" is one of the most recognizable pieces in French music. "Les Contes d'Hoffmann" was his most ambitious and serious work, but he died before completing it.
The Plot
The opera begins with a prologue in a tavern, where the poet E.T.A. Hoffmann is in love with an opera singer named Stella. He has a rival, Lindorf, with whom he exchanges insults. After this, Hoffmann embarks on the stories of his three lost loves.
In Act I, Hoffmann is smitten with Olympia, a mechanical doll. The poet buys a pair of magic glasses that make the doll appear to be human. Enchanted, Hoffmann dances with Olympia until she spins out of control, and Hoffmann's glasses break. As she is ripped apart by the man, now angry, who sold him the glasses, the audience laughs at Hoffmann for his naiveté.
The second love is Antonia, a singer who has inherited her mother's weak heart. Dr. Miracle is the antithesis of his name; he treated the girl's mother on the day of her death. The doctor wreaks havoc again by convincing Antonia to sing at a feverish pitch, which causes her death.
In Act 3, Hoffmann has fallen for a courtesan, Giulietta, who introduces him to her lover Schlemil. Hoffmann ends up killing Schlémil in a duel, but nevertheless Giulietta runs off with a dwarf.
Hoffmann's muse, who has been pretending to be his friend Nicklausse, reveals in the epilogue that all the women were aspects of Stella. In one final rejection, Stella opts for Lindorf, and the muse advises Hoffmann to concentrate on his own creative genius.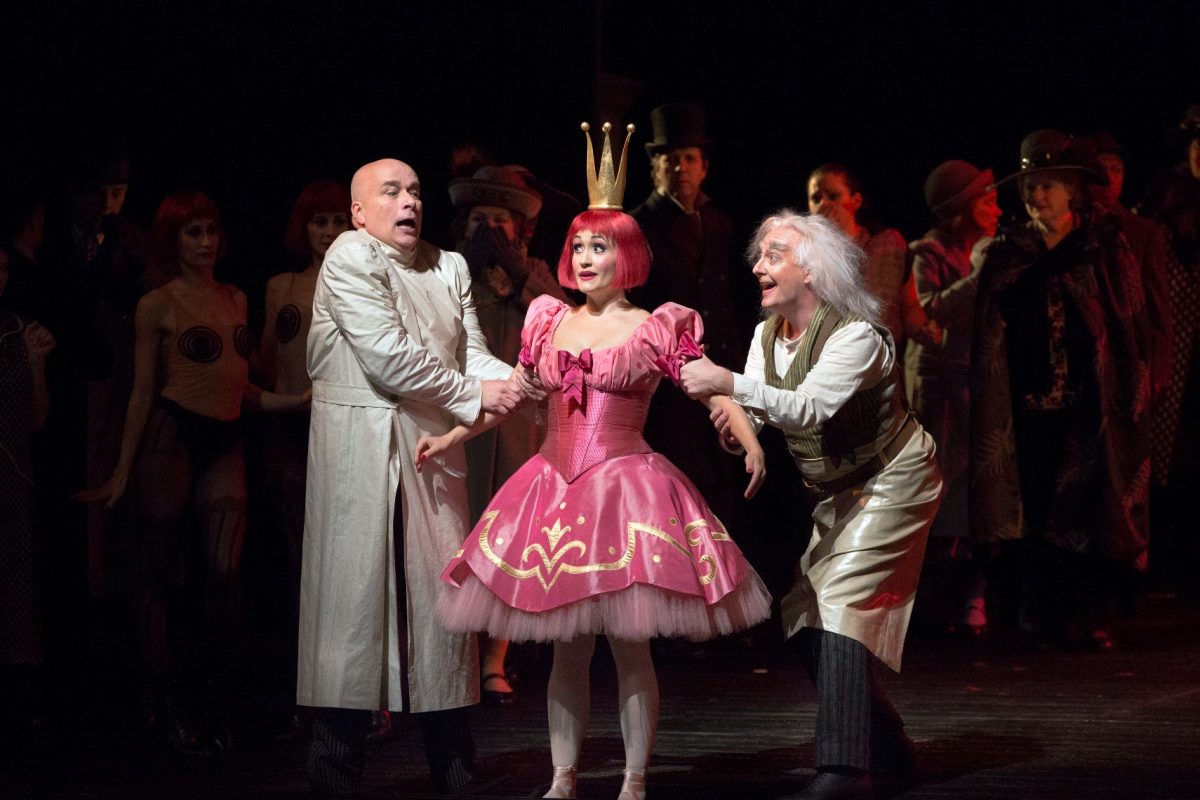 The Performance
From his golden voice to his matinee idol looks to his energy—he even dances along with the crowd while singing the tavern aria—Grigolo is ideal for the part.
Occasionally one singer portrays all of the three loves (as Joan Sutherland did), but here, as in recent years, they are all played by different women.
Coloratura soprano Erin Morley is a delight as the mechanical doll Olympia. Anita Hartig is convincing as both the soulful Antonia and the unfaithful opera singer Stella. As Giulietta, rich- voiced mezzo soprano Oksana Volkova is suitably sultry.
As the Muse and Hoffmann's companion Nicklausse, Irish mezzo Tara Erraught is making an impressive company debut. Bass-baritone Laurent Naouri is superb as the four villains.
The opera reflects Offenbach's melodic gift, with his barcarolle the highlight of the last act.
While I have mixed feelings about some of Bartlett Sher's opera productions, this strikes me as one of his best.
'Les Contes d'Hoffmann'
The Metropolitan Opera
30 Lincoln Center Plaza
Tickets: 212-362-6000 or MetOpera.org
Running Time: 3 hours, 38 minutes
Closes: Oct. 28
Barry Bassis has been a music, theater, and travel writer for over a decade for various publications, including The Epoch Times.