Fashion And Why It's More Important Than Ever As A Mirror to Individual Identity
Fashion is an expression of the self. The clothes one wears can reflect and projection of who they are or want to become within society. For some, fashion is their best attempt at being noticed by those around them. It's their way of saying, "I am here."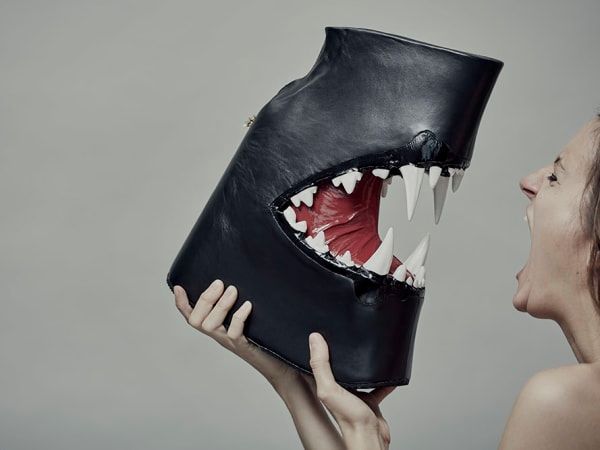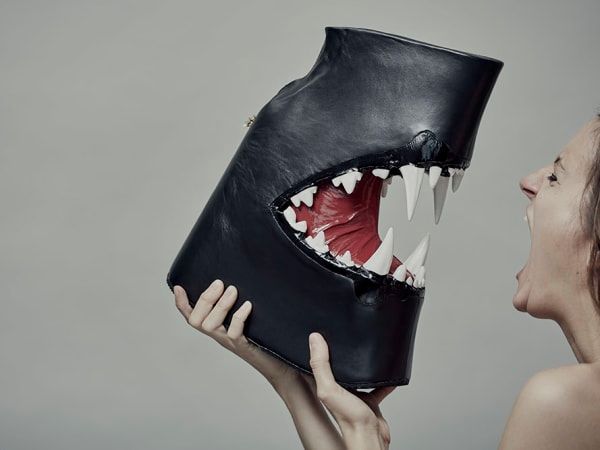 By Rupsa Debnath | YEET MAGAZINE Published 0432 GMT (1232 HKT) July 01, 2021
The art of fashion has long been used as a way to express one's personality.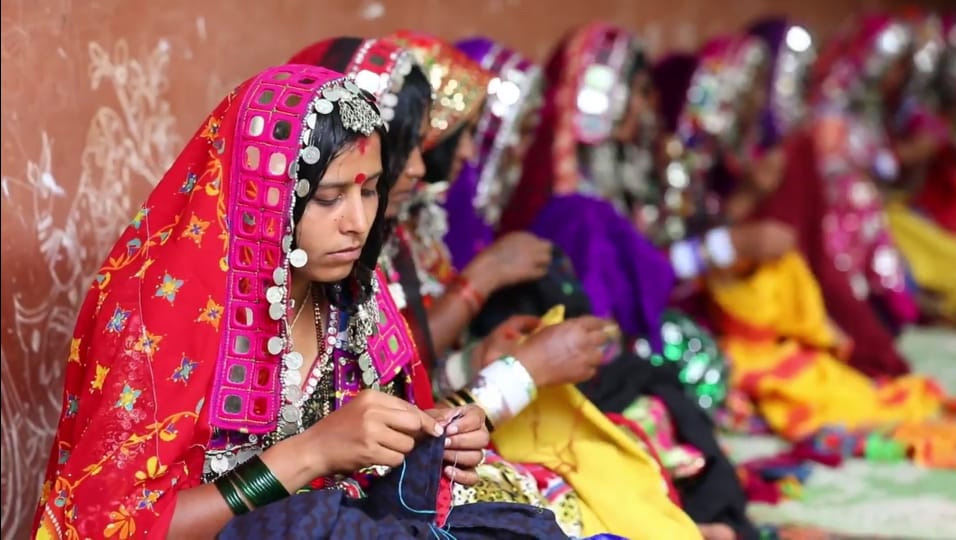 In the last few decades, it has taken on an additional role: that of being a mirror to one's identity. Every person is different, and every person wants something different from their clothing. Some people wish to clothes that are trendy while others prefer clothes with more meaning behind them.
POPULAR NOW
What are fashion and its importance?
Fashion is an expression of the self. The clothes one wears can reflect and projection of who they are or want to become within society. For some, fashion is their best attempt at being noticed by those around them. It's their way of saying, "I am here."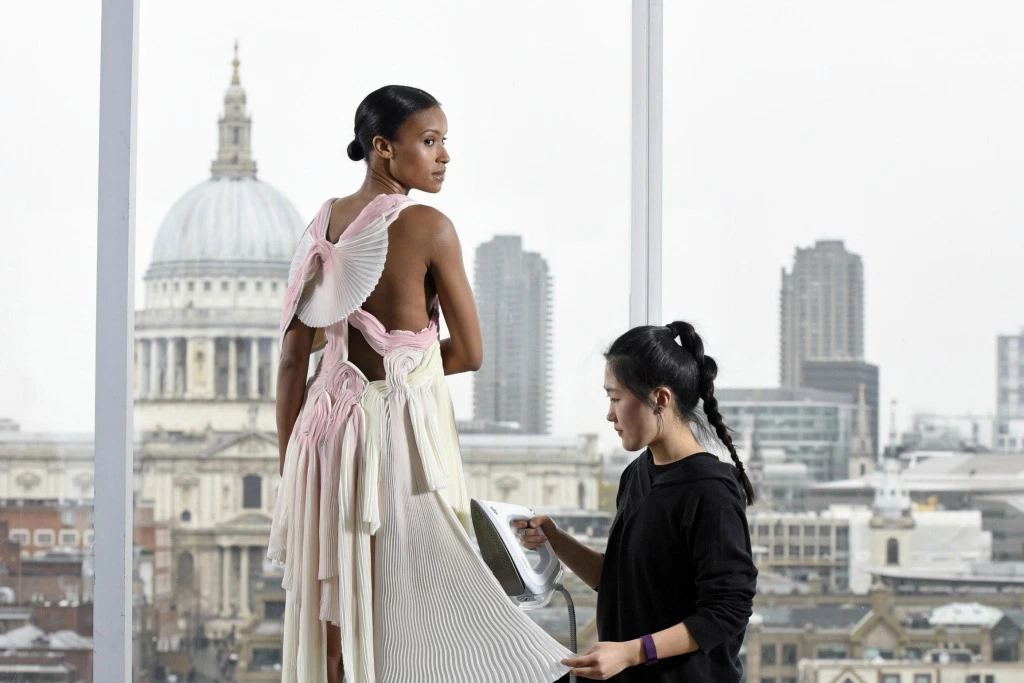 For others, fashion has a deeper meaning behind it, like cultural significance and identity status in society. Fashion as a representation for gender presentation could also be seen playing into this idea because every person wants something different from how they present themselves to others through clothing choices such as skirts vs. jeans or fitted pants vs. baggy pants.
POPULAR NOW

Individualism in fashion is important because it provides people with an outlet for self-expression.
What better way to express who you are as a person than through what clothes you wear? In addition, people should have the freedom and ability to explore different styles that may not conform to societal expectations but rather represent their personal preferences.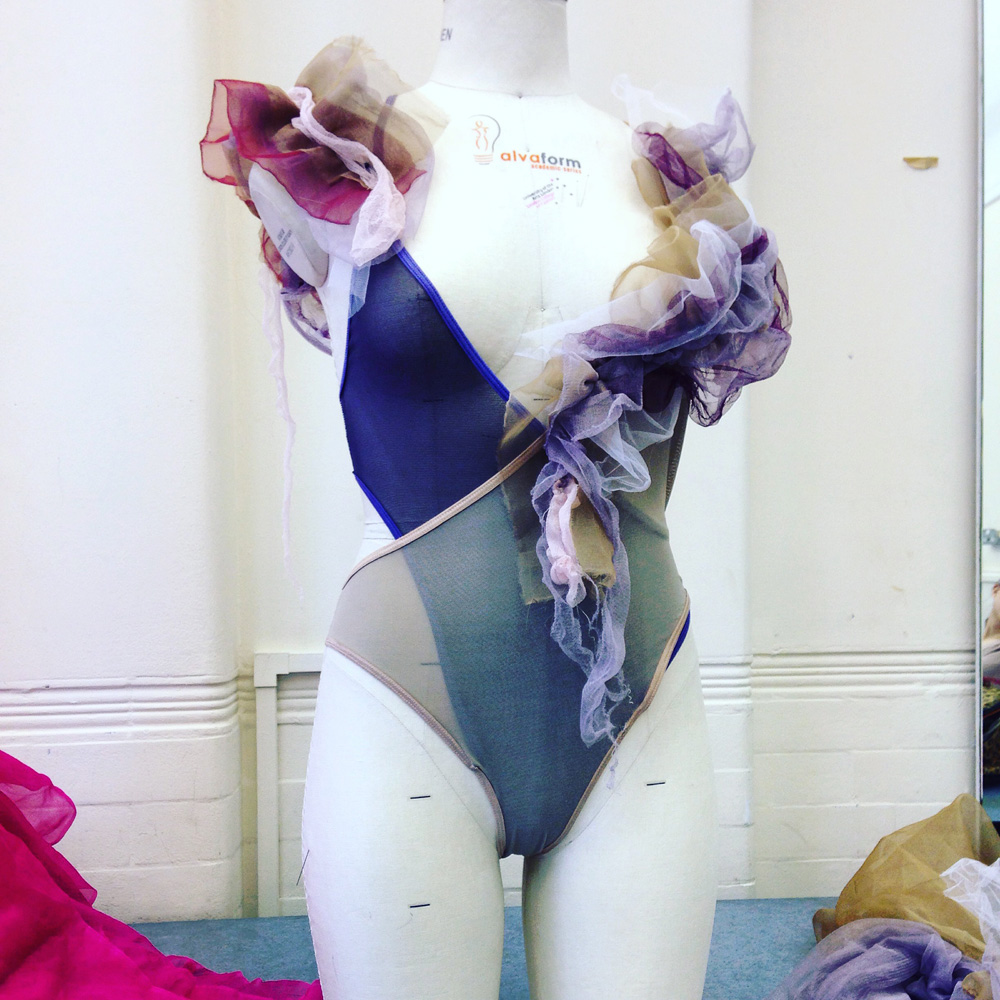 And yet, there are still many instances when clothing choices reinforce gender norms. Girls often feel pressure from society to dress and present themselves based on prevailing social standards created by corporations geared towards making money. Women are made to feel as though they should be ashamed of their bodies and sexualities because that is what the fashion industry wants them to do for a more profitable market.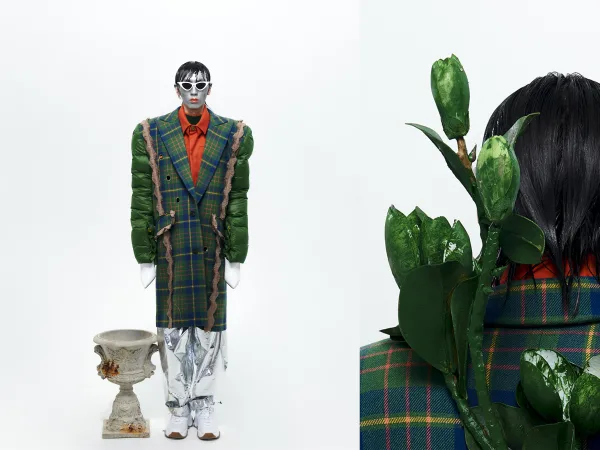 Women also experience devaluation stemming from race, socioeconomic status, body size, gender identity or expression, age, sexuality/orientation, disability status, and religion. These factors affect how women dress because society teaches us that if we don't conform, then social consequences will follow.
POPULAR NOW
How do people use fashion to express their identity?
Fashion and individual identity go hand in hand. The technique provides a means to show our sense of style, taste, personality; it can enhance or make up for certain physical features that are seen as undesirable by society, like body size, gender identity or expression, age, sexuality/orientation, etc.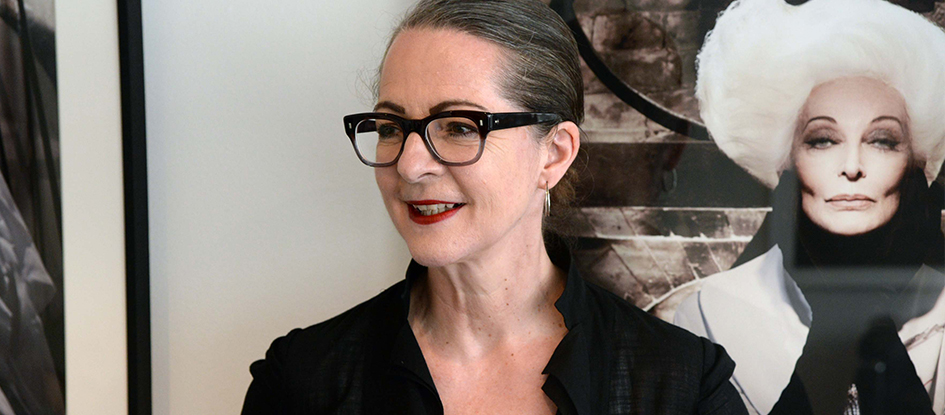 Here is an example of how fashion can reflect personal values: one common belief about modesty suggests women should dress modestly, not to be sexually objectified. This translates into wearing clothing styles with high necklines and long skirts covering most parts of their skin other than their face. Some people who may feel strongly about this believe that dressing conservatively protects them from being sexualized by others - but what if someone doesn't want to be protected?
POPULAR NOW
The person wearing the outfit in this picture is exposing their stomach. A woman who does not feel that dressing conservatively protects them from sexualization may wear clothes like this as a way of rejecting these societal norms and claiming ownership over their own body.
Societal impacts on individual's choice of clothing:
People who are against exposing skin may feel like someone's outfit is too revealing and sexualized
Conservative clothing may be seen as a way to protect oneself from being objectified by men or even themselves.
These examples of dress can also affect the wearer. The person wearing this type of dress might find empowerment in rejecting society norms - but they might also face backlash. And suppose you wear clothes that follow these societal norms. In that case, it doesn't mean your identity is invalidated because you chose not to make an active decision about how you want to present yourself through fashion choices. This means that there isn't one true "right" answer to deciding what we choose to wear every day.
A few examples of dress that have been used to rebuff or reject the norm are:
Women wearing pants in public, which was not seen as appropriate for women until the late 1800s. This was a radical act because it bucked societal norms and defied gender roles by adopting clothing traditionally worn by men. Today we see many more women wearing pants than ever before without any backlash - but there are still some who feel like it's inappropriate for women to wear them.
The bodycon dress, which has certain expectations about what constitutes an attractive woman's figure on display, has been heavily criticized since its inception in the 1990s (most recently with the #weswearthebodycon campaign).
The emergence of the '90s power suit, emphasizing tailored lines and strong shoulders, was a powerful reassertion of women in traditionally male positions.
The cases were typically black or navy blue to project seriousness and authority - but they also embodied traditional feminine qualities like neatness and orderliness, and modesty that these "power heroines" had maintained during their rise through the ranks.
In more recent times, we've seen fashion trends towards gender neutrality: fewer hemlines are at knee level or above for men's trousers; tops are less revealing than before for both sexes; clothes are designed in simple silhouettes without any explicitly gendered markers.
Individuals have always used fashion to express their creativity, personality, and individuality. However, in the 1800s to early 1900s, there was a rise of heroines in business who were seen as successful and feminine, such as Coco Chanel. These women wore suits that projected an image that they were serious about their career while embodying traditional female qualities like neatness and orderliness.
Famous figures who used style as a form of resistance:
Princess Diana: In the late 1960s, before being married to Prince Charles, she wore simple dresses with soft colors for both work and pleasure, which contrasted sharply against most women at the time who were still dressing 'feminine' (tight skirts or fitted waistlines) by wearing stiff corsets. Her outfits showed an emphasis on carefree living rather than feminism or rebellion. The clothes she wore conveyed a sense of who she was rather than what her husband could offer.
Princess Diana also displayed her style and used it as a form of resistance when wearing clothes that did not match the standard protocol for royal dress, as many royal family members do with their uniforms at formal events.
Duchess Catherine: The newest member of this club is Kate Middleton, commonly known by Princess Catherine's title in England (but one less given in America), has been on every fashion magazine cover since marrying Prince William in 2011. She is often seen wearing designer clothing while visiting different countries which consist primarily of conservative cuts but unique patterns or textures."
Zoot Suiters: In 1943, during WWII, there was increased racism towards the Mexican community due to many of them coming into America for jobs. The zoot suiters wore their clothing style to express themselves and be proud of who they were, often seen by others as disrespectful or even criminal.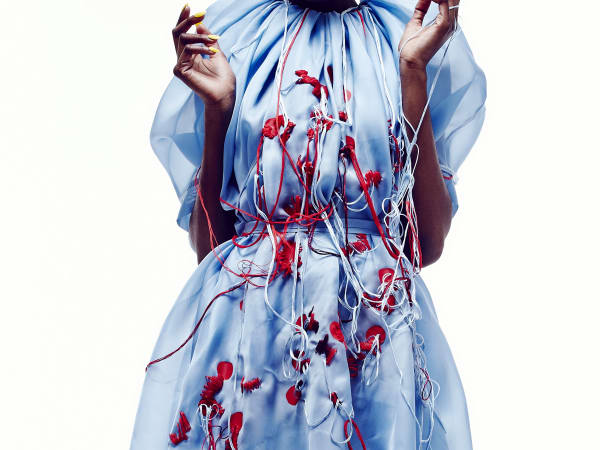 How does media shape our perception of what is fashionable?
It is often said that people look to popular media for inspiration on what's fashionable and then follow suit. This means that they will read magazines or watch TV, see an outfit that someone else is wearing and think it looks nice, so decide to wear it themselves.
Another school of thought believes fashion represents a personal choice - the wearer may be expressing their identity through clothing to fit into a certain group or just because they like how clothes make them feel.
Fashion is a reflection of the individual's sense of self and identity. It gives people a vent to express themselves while at the same time establishing their own set of values or beliefs in how they want others to see them. Although fashion trends come and go, we can all agree that what matters most is finding confidence in yourself as you dress for this day and age.
MORE ON YEET MAGAZINE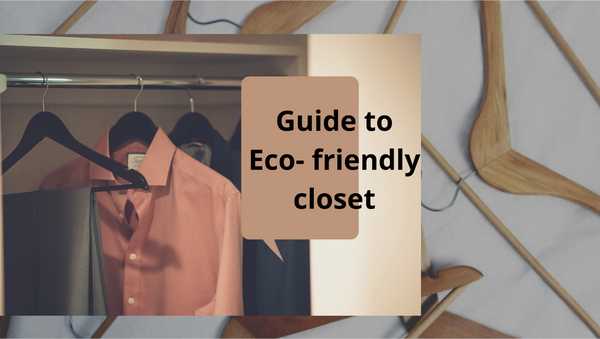 7 Hacks For Building A Sustainable Wardrobe
By Mariam Glonti | YEET MAGAZINE Published 0432 GMT (1232 HKT) June 29, 2021Sustainable and eco-friendly consumption is already a trend. Fast fashion is a growing problem, and brands are becoming increasingly mindful.

YEET MAGAZINE29 JUN 2021 • 9 MIN READ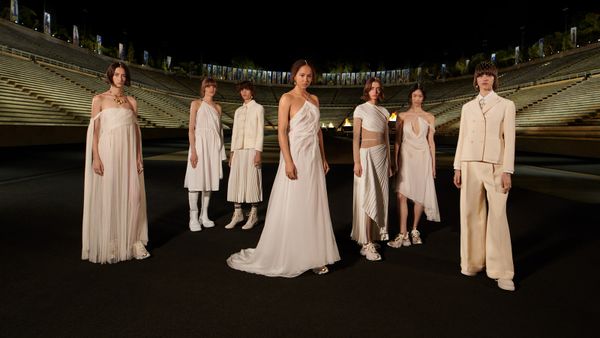 In The spotlight : 4 Fashion Trends Seen At The Dior Cruise 2022 Show In Athens
Inspired by photographs from Monsieur Dior's haute couture line, captured in 1951 near the Parthenon, Maria Grazia Chiuri chose Athens, and more precisely the Panathenaic Stadium, to unveil the Dior cruise 2022 collection this Thursday, June 17.

YEET MAGAZINE18 JUN 2021 • 14 MIN READ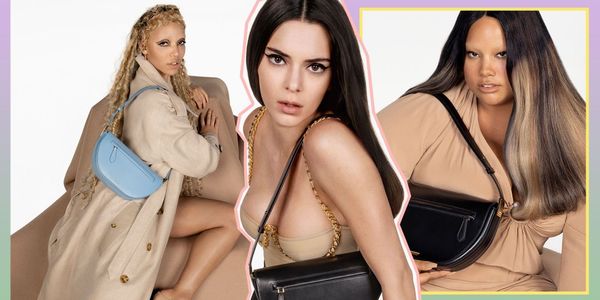 Olympia, The New Must-Have Bag From Burberry
Presented during the fall-winter 2020 fashion shows, the Burberry Olympia is the new collection of bags designed by Riccardo Tisci. A family of contemporary design essentials offered for its launch of the size ambassadors.

YEET MAGAZINE10 JUN 2021 • 44 MIN READ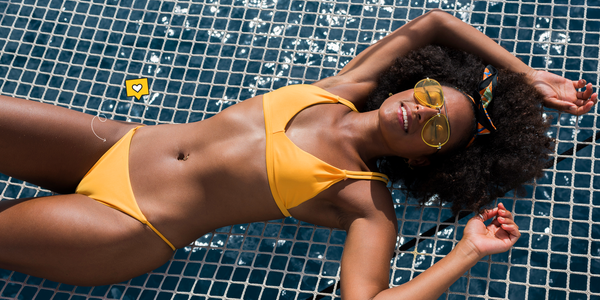 Summer Beach Style : Embrace The Season With These New Swimwear Cuts
The swimsuit is the beach uniform. Available in a thousand and one different cuts, the must-have for the summer season adapts to everyone's desires. Here are all the shapes of swimsuits you need to know before choosing your summer model.

YEET MAGAZINE5 JUN 2021 • 12 MIN READ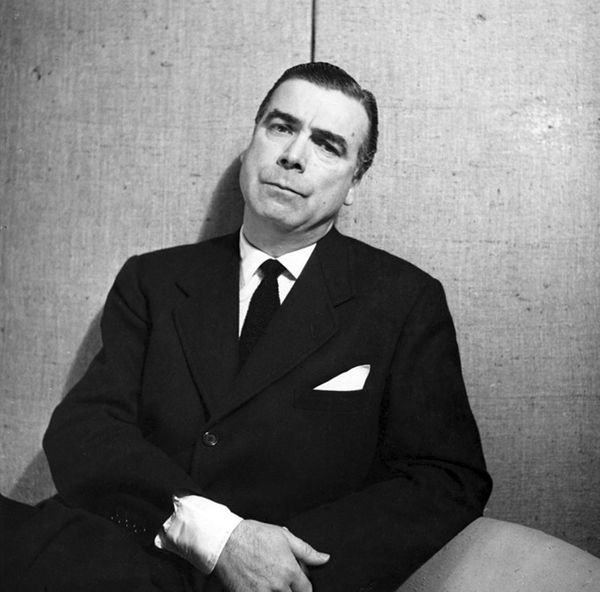 Cristobal Balenciaga: How The Spanish Couturier Became 'The Master' Of Haute Couture
It is hard for us to imagine a notable fashion empire was created by a 16-year-old, but Cristobal Balenciaga did it and did it very well.

YEET MAGAZINE30 MAY 2021 • 3 MIN READ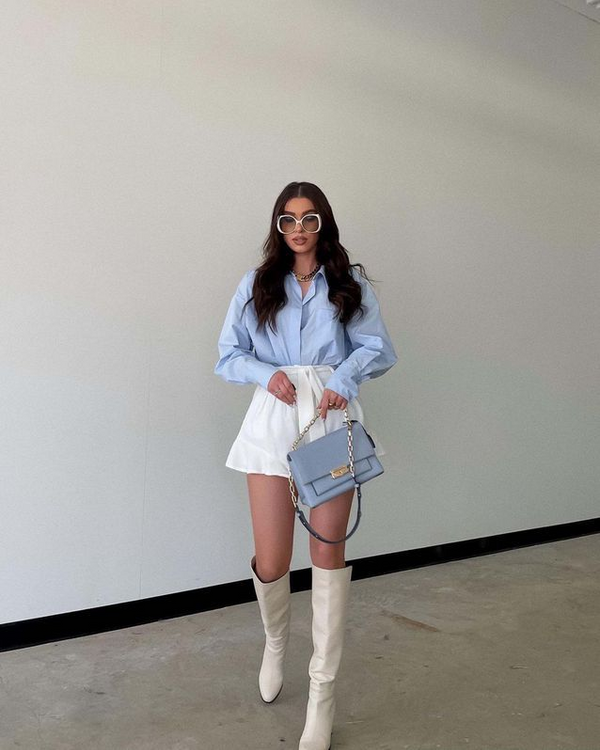 This Men's Fashion Piece Will Be In Every Wardrobe This Summer - We've Borrowed The Look From Famous Fashion Instagrammers.
NAAOMI ROSS MEN'S PINK SHIRT © InstagramBecause in 2021 there is no longer any real difference between a feminine and masculine wardrobe, a so-called "men's" piece is in fact popular with

YEET MAGAZINE17 MAY 2021 • 9 MIN READ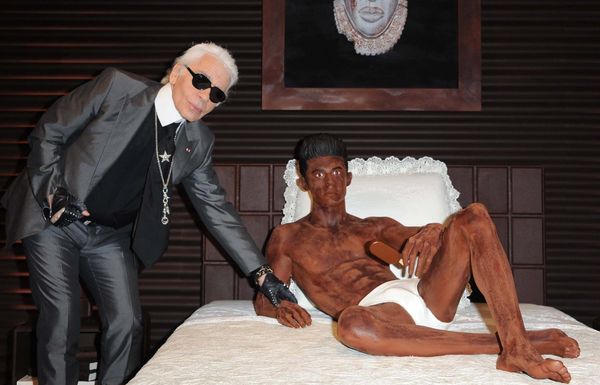 The Incredible Way Karl Lagerfeld Amassed $200 Million During His Lifetime
Karl Lagerfeld may have died a year ago, but his legacy in fashion and styling still lingers. He can also be regarded as the fashion world's Midas for every

YEET MAGAZINE10 MAY 2021 • 7 MIN READ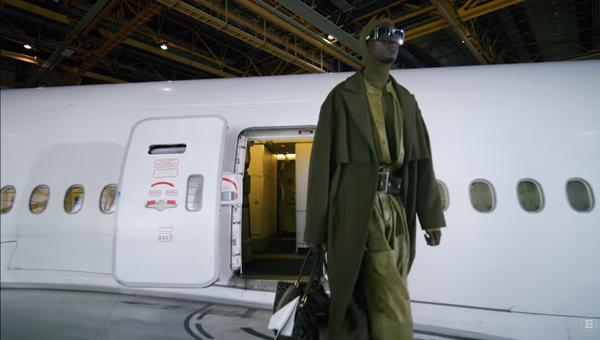 Paris Fashion Week: Anguish, Need For Change... These Runways Remind us of Current Sad State Of The World.
Lanvin, Dior, Balmain or Chanel, all presented their fall-winter 2021-22 collections through long videos, each more sophisticated than the next at the Paris Fashion Week 2021.

YEET MAGAZINE29 APR 2021 • 10 MIN READ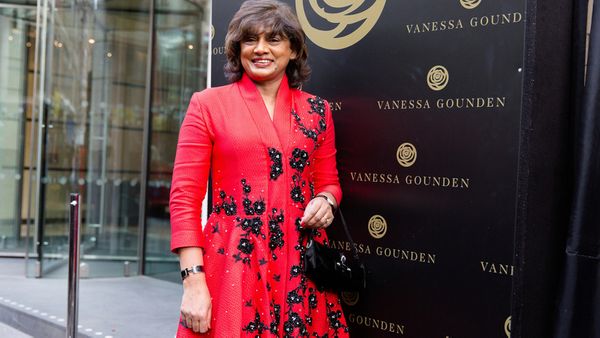 Q&A with CEO of Doré Fashion, Vanessa Gounden.
Updated 0431 GMT (1231 HKT) April 29, 2021 We sat down with CEO of South Africa's leading luxury fashion emporium DORÈ, Vanessa Gouden, talking about the creative journey of Doré,

YEET MAGAZINE28 APR 2021 • 4 MIN READ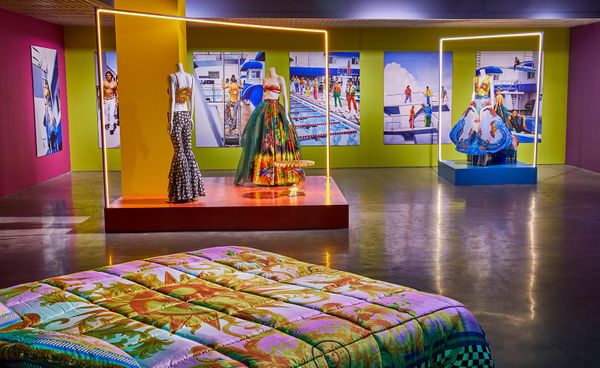 Miami marvels: fashion's finest findings at Design Miami/Art Basel
Updated 0431 GMT (1231 HKT) April 29, 2021 Balenciaga The French fashion brand is putting the circular economy and need for greater transparency at the very heart of the home,

YEET MAGAZINE28 APR 2021 • 4 MIN READ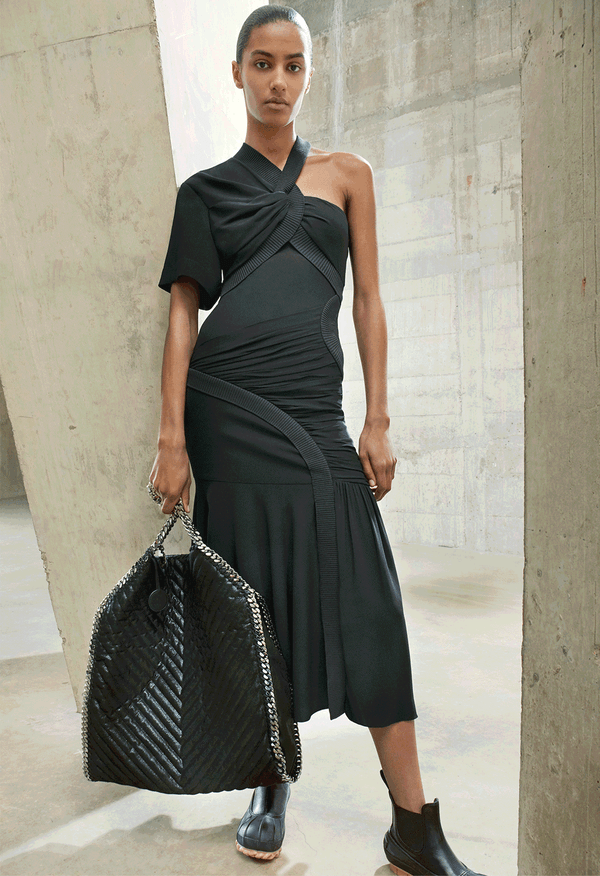 Stella McCartney: What The Winter 2021 Fashion Show Revealed About The Iconic Brand .
Stella McCartney Winter 2021 Stella McCartney  presented its new fall-winter 2020-2021 collection during the ready-to-wear fashion show in Paris. Discover all the looks of Stella McCartney's show in photos. With

YEET MAGAZINE14 APR 2021 • 8 MIN READ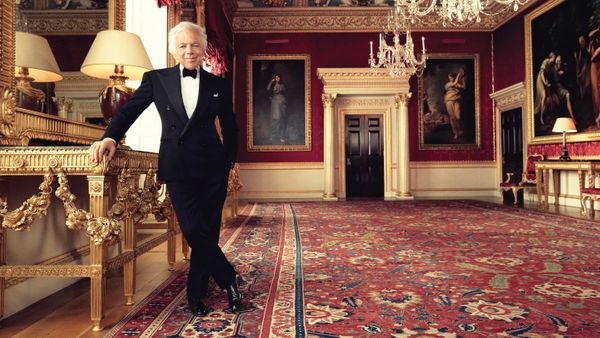 How Ralph Lauren built his $11b fashion empire.
Immerse yourself in the life of American fashion designer, philanthropist, and billionaire businessman, best known for the Ralph Lauren Corporation, a global multibillion-dollar enterprise.

YEET MAGAZINE27 MAR 2021 • 22 MIN READ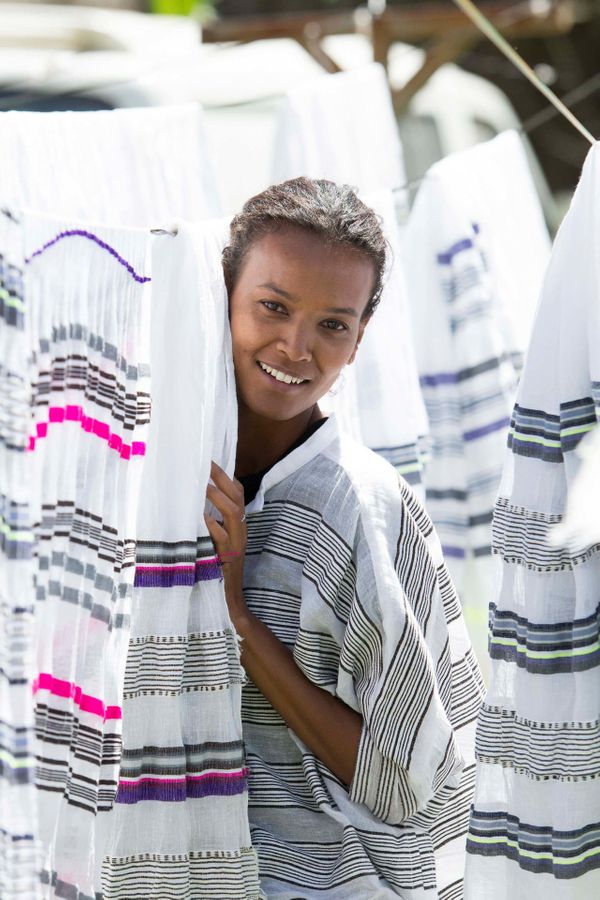 Africa: 2021 Looks Good As African-Made Luxury Fashion Is Making A Comeback.
Brother Knitwear Factory Nairobi Fashion Industry Africa

YEET MAGAZINE27 MAR 2021 • 12 MIN READ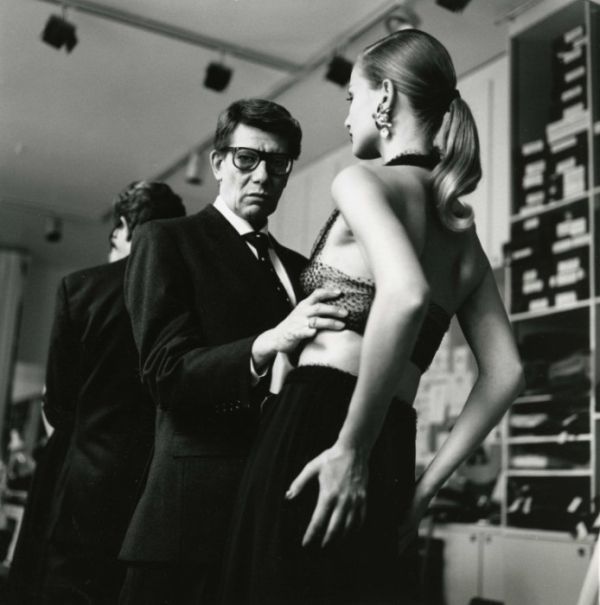 Yves Saint Paris :The Life & Work Of Iconic Fashion Designer Displayed At A Chic Museum In Paris.
By Jacqueline Lynch

YEET MAGAZINE25 MAR 2021 • 11 MIN READ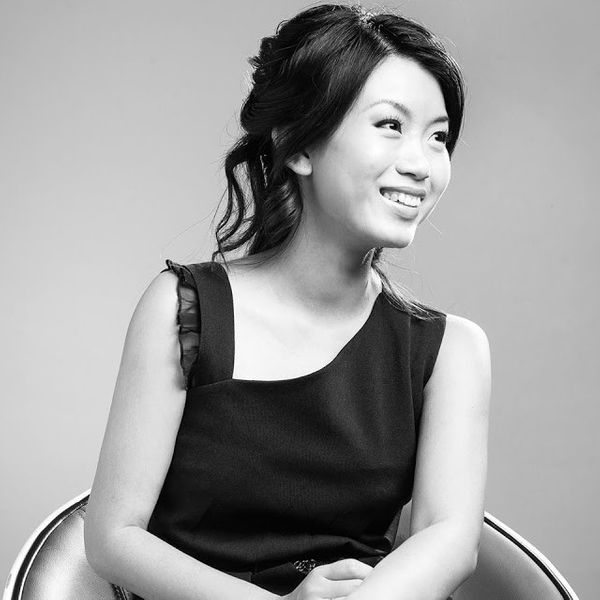 Singaporean Bridal Designer Peiru Teo, The Woman behind La Belle Couture Is Visionary Entrepreneur With A Strategic Mind
By Lina Molinari

YEET MAGAZINE25 MAR 2021 • 6 MIN READ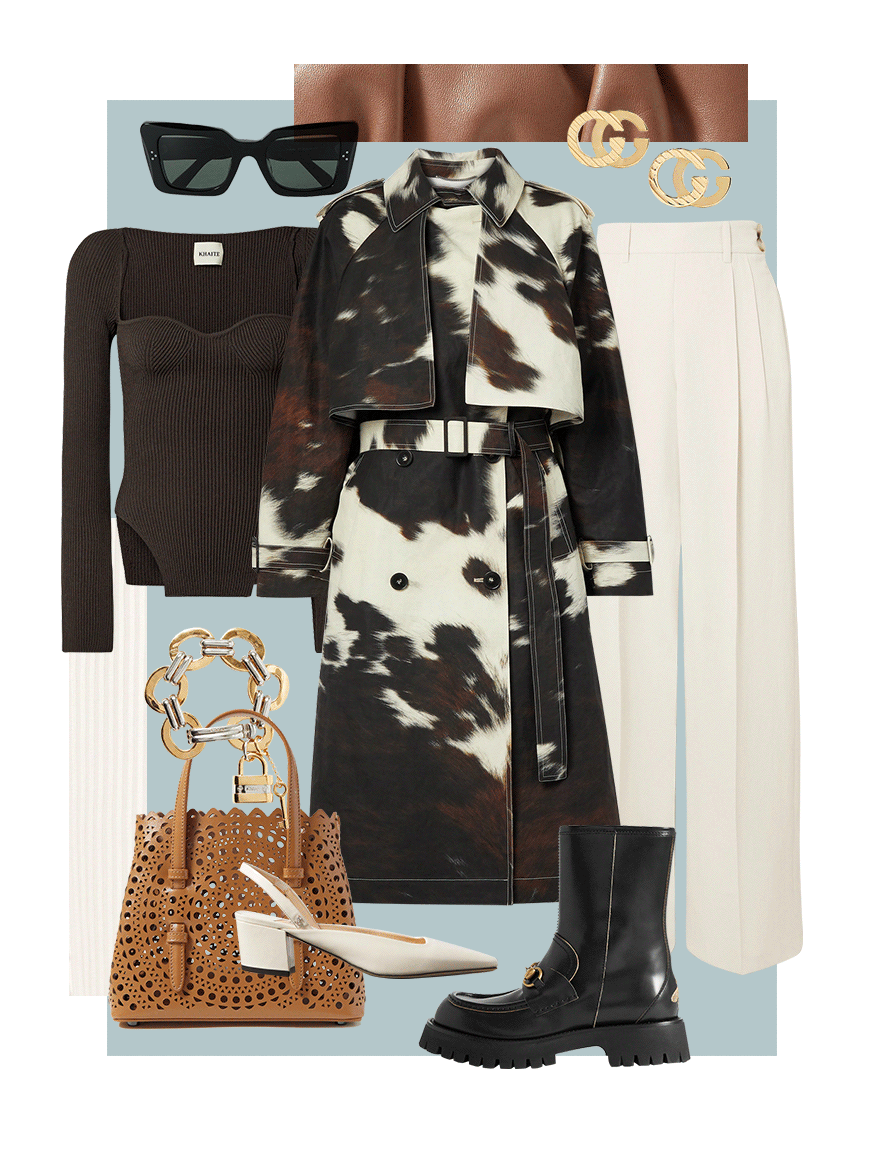 YEET Fashion Memo: Most Wanted! A curated roundup of the best new fashion arrivals, hand-picked by our editors Most Wanted.
By Wes Wang

YEET MAGAZINE24 MAR 2021 • 9 MIN READ
The 18 Best Sites for Online Perfume , Beauty And Skincare Shopping.
If you're anything like us, you likely buy everything from make up,skincare, soap, fragrance and clothing online, not to mention a wide array of your beauty necessities, too.

YEET MAGAZINE27 FEB 2021 • 8 MIN READ
#FW21 : The Take Away From The #Prada Fall/Winter 2021 Show, Co-Designed By Raf Simons And Miuccia Prada.
See Why Everyone Has Been Talking About It. Discover more: https://yeetmagazine.com The fall-winter 2021 men's collection co-created by Miuccia Prada and Raf Simons takes root in our desire

YEET MAGAZINE27 FEB 2021 • 6 MIN READ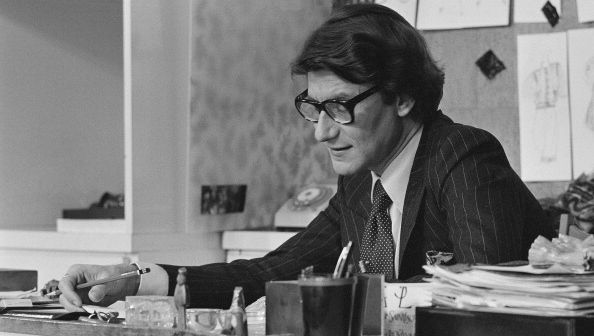 From Yves, With Love : Inside Yves Saint Laurent's Countless Secret Love Letters
For over 25 years, the French designer Yves Saint Laurent used his fashion illustration skills in expressing his gratitude to his friends, collaborators, and clients with LOVE cards.

YEET MAGAZINE17 FEB 2021 • 4 MIN READ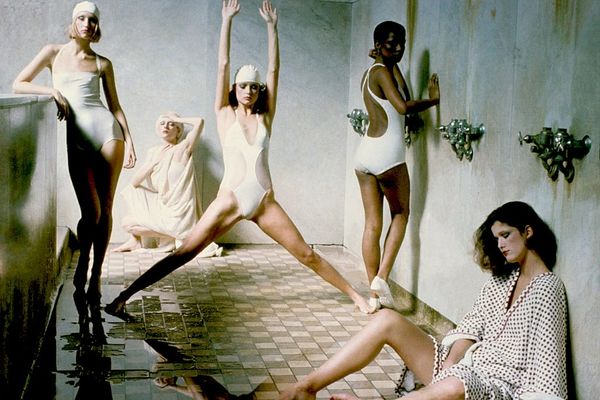 Deborah Turbeville: The Woman Who Transformed Fashion Photography Into Avant-Garde Art.
She is widely credited with adding a darker, more brooding element to fashion photography, beginning in the early 1970s she, Guy Bourdin and Helmut Newton changed it from traditional, well-lit

YEET MAGAZINE4 FEB 2021 • 1 MIN READ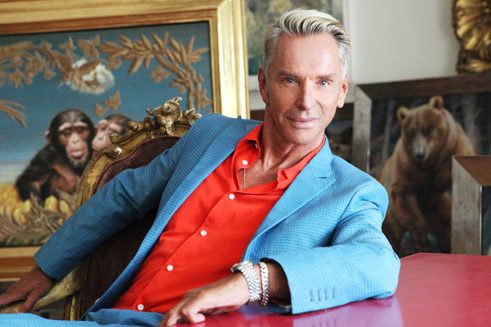 TOP TEN: The Best German Fashion Designers By Markus Ebner.
Lutz Huelle, Collection autumn/winter 2014/15 | Photo (detail): © Lutz Huelle Last year, Markus Ebner, editor-in-chief of the fashion magazine "Achtung",  selected ten favorite German fashion designers and presents them

YEET MAGAZINE5 JAN 2021 • 15 MIN READ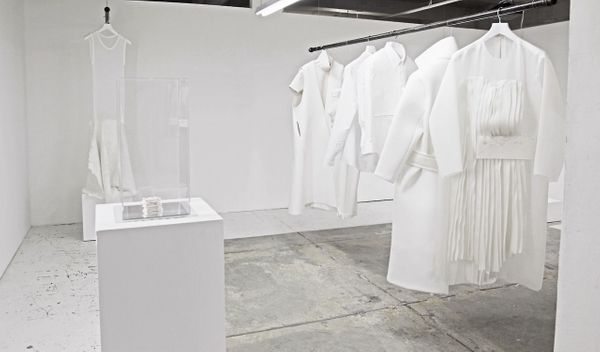 New talent: Discover 10 Young German Fashion Designers of The Future.
Young, original German designers are writing a fresh chapter for the country's fashion industry. We profile some of the key names to look out for. Philomena Zanetti spring/summer

YEET MAGAZINE5 JAN 2021 • 11 MIN READ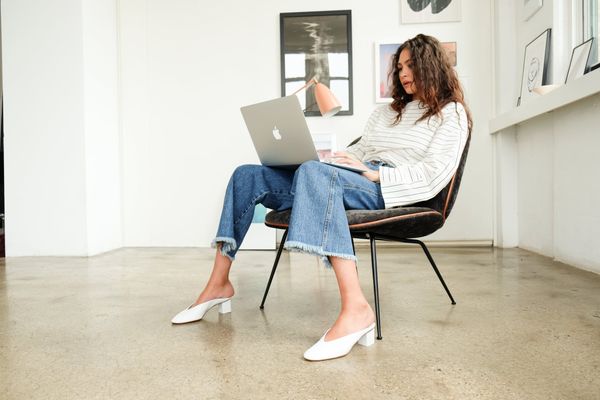 2020 Was the Year We Demanded More From Fashion Brands — Let's Keep That Same Energy in 2021.
Although 2020 has been difficult, the year awakened us to blindspots that fashion brands have and taught us a valuable lesson in where we spend our dollars. Every time I've

YEET MAGAZINE31 DEC 2020 • 4 MIN READ
Fashion TikTok is booming. Can it last?
TikTok has spent the year recruiting fashion influencers and luxury brands to its platform, becoming a home for educational fashion hacks and inclusive inspiration. When fashion shows moved online this

YEET MAGAZINE5 AUG 2020 • 8 MIN READ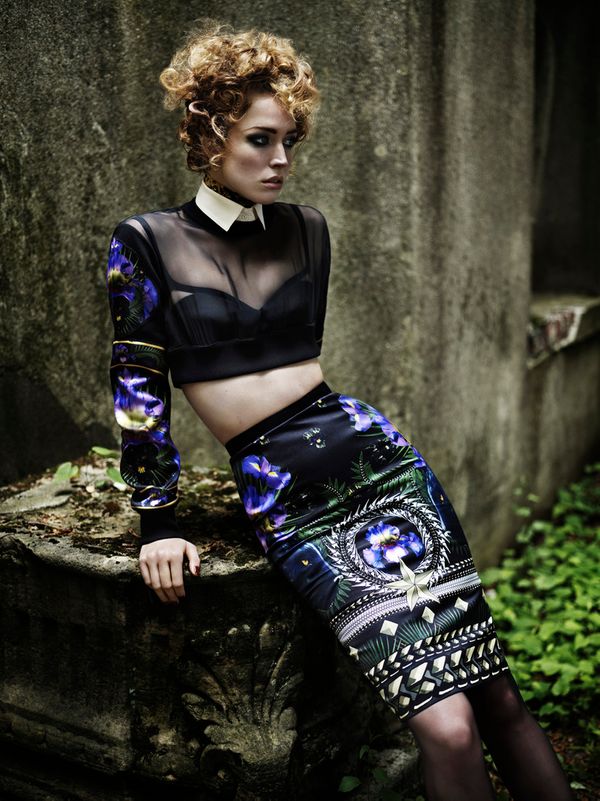 Givenchy Or The French Fashion Born Of Aristocracy
Givenchy is known for high-quality and luxurious clothing, accessories and cosmetics, as well as their perfume division, Parfums Givenchy. Givenchy himself is a French aristocrat, with the full name of

YEET MAGAZINE30 MAY 2020 • 10 MIN READ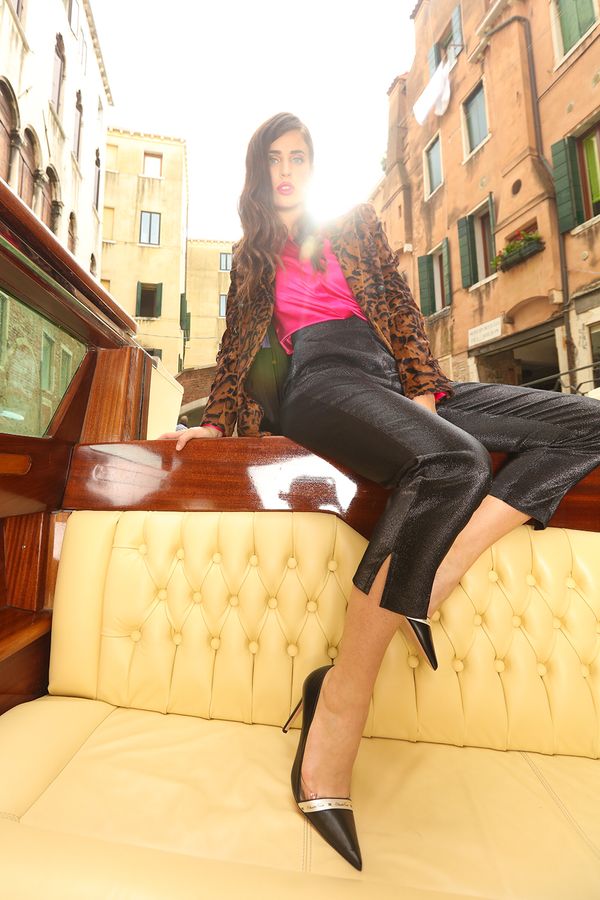 Coronavirus: Inside Italy's Luxury Fashion Unethical Global Supply Chain
This today is  MASSIVE STORY. It's a story about slave labor, luxury fashion, coronavirus, our complicity as consumers in unethical global supply chains and potentially large coverups. Green Queen Media

YEET MAGAZINE8 APR 2020 • 8 MIN READ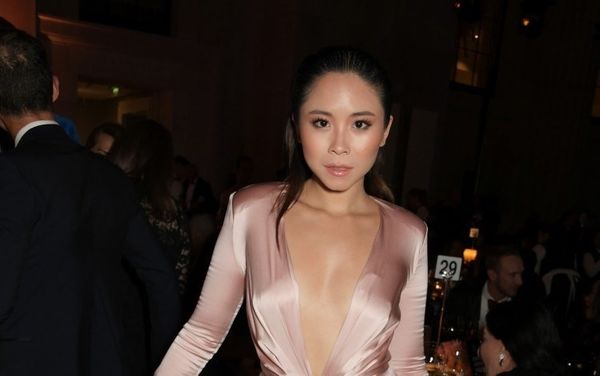 Vietnamese jet-setter with coronavirus attended top fashion shows in Milan and Paris
A wealthy Vietnamese jet-setter who tested positive for coronavirus after a trip to Europe attended luxury catwalk shows at fashion weeks in Milan and Paris. Among the events Nga Nguyen,

YEET MAGAZINE8 MAR 2020 • 8 MIN READ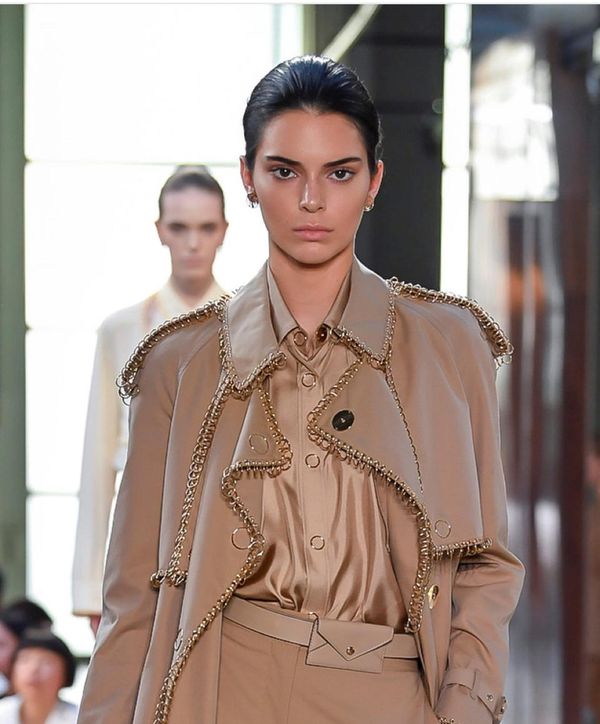 Making A Change! Burberry Reveals Plans To Go Plastic-Free By 2025
"Each year, we throw away enough plastic to circle the planet four times, 50 percent of which was only used once." Burberry plans to get rid of all

YEET MAGAZINE19 MAR 2019 • 1 MIN READ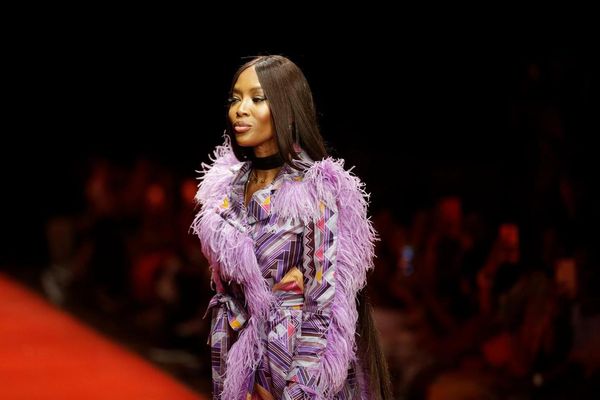 Supermodel Naomi Campbell urges 'Vogue' to launch African edition.
Campbell said there was a need for better representation of the continent. Supermodel Naomi Campbell said on Sunday that Vogue magazine should launch an African edition to recognise the continent's

YEET MAGAZINE4 APR 2018 • 2 MIN READ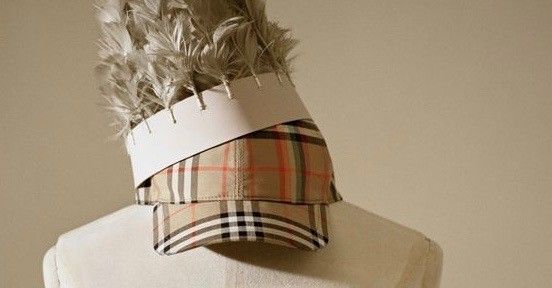 BURBERRY LAUNCHES PARTNERSHIP WITH FARFETCH
Global inventory available for first time on Farfetch.com Expands Burberry's reach to over 150 countries, reinforcing omnichannel leadership London, 15 February 2018 Burberry today announces a new global

YEET MAGAZINE26 FEB 2018 • 3 MIN READ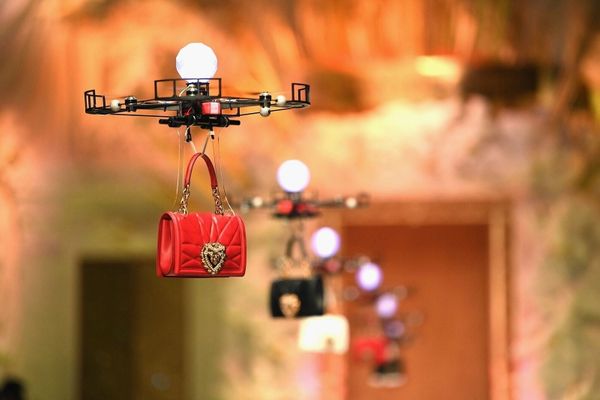 Dolce & Gabbana is using drones to model its handbags at Milan Fashion Week.
By Alexandra Ma Dolce & Gabbana used quadcopter drones to model handbags on the runway. You can see some footage of the hi-tech fashion show below. Dolce & Gabbana's latest

YEET MAGAZINE26 FEB 2018 • 1 MIN READ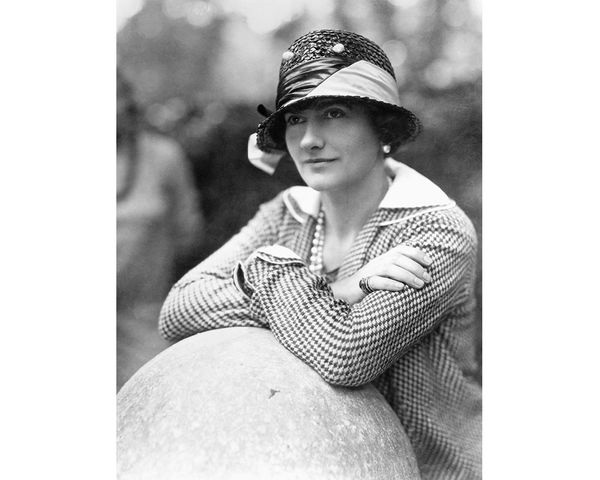 15 THINGS YOU DIDN'T KNOW ABOUT COCO CHANEL.
News,  breaking news,  headline news,  latest news, top news ,online news ,video news world, news,travel news ,women's magazine Fashion, Beauty, Psychology, Cooking and Shopping. The world famous and often

YEET MAGAZINE6 OCT 2017 • 21 MIN READ