How to Use Content Marketing to Grow Your Startup
It's not a bird, it's not a plane, it's marketing Superman! Why content marketing has unique benefits for startups, and how to use them.
YEET MAGAZINE APR 9, 2021
If you're a startup founder, you've probably heard of content marketing. It's everywhere and yet, it's not a bird (AKA direct sales), it's not a plane (ads), and it's definitely not Superman.
Although it can be.
Content marketing works great for most businesses, but it works best for startups. The only trick is in doing it right, and executing your strategy in a way that lets you see the benefits immediately.
Starting from why you need it to tricks for promotion, let's see how content marketing can help your startup grow — starting today.
Why does my startup need content marketing?
As a startup, your business is in the best possible position to use content marketing.
You're already innovative, you already know what your customers need. Your product shows it, and that's exactly why it's important that your brand shows it, too.
I could wax poetic about the importance of brand awareness all day, but the fact is that it's different to buy from a brand you know, and which provides you value — unlike a brand who's just a means to an end.
When a customer buys from a startup who's already given them a lot of value (be it through YouTube videos or articles related to your industry), that strengthens trust. It builds relationships that in turn, generate even more sales down the line.
Direct marketing drives sales right now. But when your ad campaign is done, you need a way to build relationships that will keep the sales coming for a long time. That's where content marketing jumps in.
(It doesn't hurt that it's also very affordable.)
To put it simply: you need content marketing because you want your startup to last. You don't want to sway in the wind of market changes or depend on expensive PPC ad campaigns.
You want your customers to know who you are, and always happily do business with you.
What are the content formats?
Generally, what's meant by "content" in content marketing is:
Articles and blog posts
News
How-to guides, case studies and white papers
Videos
Ebooks and PDFs
Email newsletters
Infographics and photos
Podcasts
If it looks and smells like content, it's content.
The main perk is that is captures long-term attention and stimulates engagement. Convincing is much easier when a (potential) customer is already committed to reading your article or watching your video.
Tweets are great but there's a 280-character limit and chances are everyone just wants to see memes.
The content format you should use depends on your industry.
Ask yourself what kind of content you are interested in.
After that, it's audience research time. What content format does your audience prefer? For example, case studies and how-to guides are great for entrepreneurs since we're stretched thin between running our businesses and learning how to do it better.
We want info, and we want it fast.
For other audiences, photos and videos are number 1. Fashion is one of those industries, so focus on visual formats. Infographics work best for (data) science and research.
When choosing the format, take production costs into consideration. You can always experiment with different formats. At the beginning, focus on the formats that will bring you the most bang for your buck.
No matter the type of content you choose, there are a few sure-fire ways you can use it to promote your startup:
Format #1: Articles, blog posts and written content
Definitely among the best content formats you can start with.
Why?
They show your expertise (and your personality), helping you establish your startup on the market
They show you understand your audience and their issues
They are very affordable (SEO, if properly implemented, is a wonder)
For example, marketing agencies who publish case studies attract more clients. Portfolio with statistics is great, but customers love tangible proof.
Once again, content marketing works better for startups.
You're presenting an innovation and by publishing content, you show your audience that you understand their pain points. Your production came from understanding what the customers need, so the natural conclusion is that your product is optimized to satisfy their needs.
This can be as simple as publishing helpful articles related to your niche.
For example, a startup targeting travelers might want to post tips for finding the best accommodation when travelling, or travel guides.
Content marketing doesn't only help your customers.
It helps you reach them, build a relationship and convert them from potential customers to bona-fide customers. All in the span of one article.
All you have to do is make sure your content is useful, interesting and SEO-optimized. If you're short on time, it's best to leave that to writers who know exactly what your audience needs to read.
Format #2: Videos
According to Hubspot's research, we watch 1.5 hours of video content every day.
Customers love it; it's quick, easy and entertaining. If you want to explain your product quickly, you want to do it with a video.
Plus, the share rates are very high: 83% of customers would share the video if they like the content. Of course, this goes for content that's not directly promotional.
Content marketing is really a roundabout way to sprinkle value on your customers, and motivate them to buy your product because they trust you.
That's why it's important to center your content marketing strategy around the topics your audience enjoys.
Keep in mind that the production costs are higher for video content marketing and it's time-consuming.
However, you can try vlogging. Talking face-to-face (or, well, face-to-screen) to your audience is a great way to personalize your startup's brand.
Format #3: Resources
The appeal of content marketing for the customer is that it's free.
With content marketing, customers get a lot of value for $0.00, which poses the question: if I get this much value free, what wonders could I get if I pay?
The only rule is: if your audience is there, you should promote there.
Choose content marketing if:
You want to lower advertising costs
You want to start a conversation with your audience and keep up with trends
You want inbound marketing form that attracts your customers with free value, helping them trust your startup enough to financially invest in your product
And if you need content writen, YEET MAGAZINE will always be there.
THIS WEEK ON YEET MAGAZINE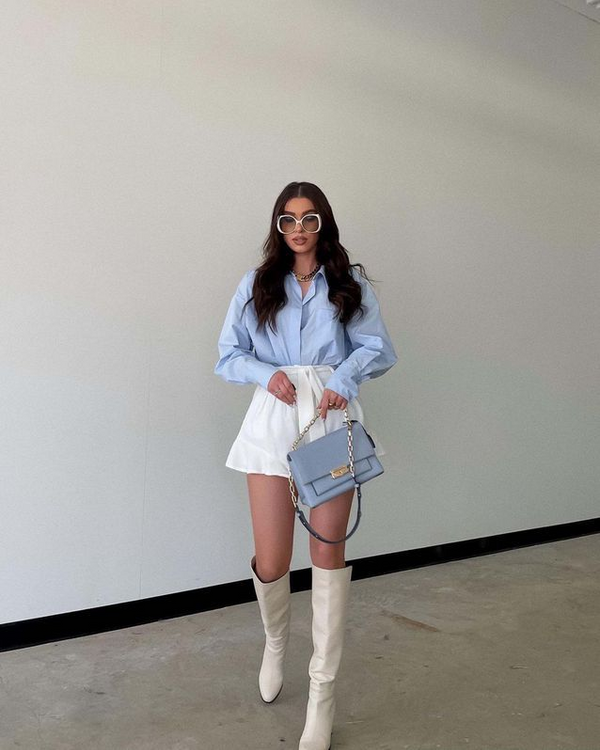 This Men's Fashion Piece Will Be In Every Wardrobe This Summer - We've Borrowed The Look From Famous Fashion Instagrammers.
NAAOMI ROSS MEN'S PINK SHIRT © InstagramBecause in 2021 there is no longer any real difference between a feminine and masculine wardrobe, a so-called "men's" piece is in fact popular with

YEET MAGAZINE  17 MAY 2021 • 9 MIN READ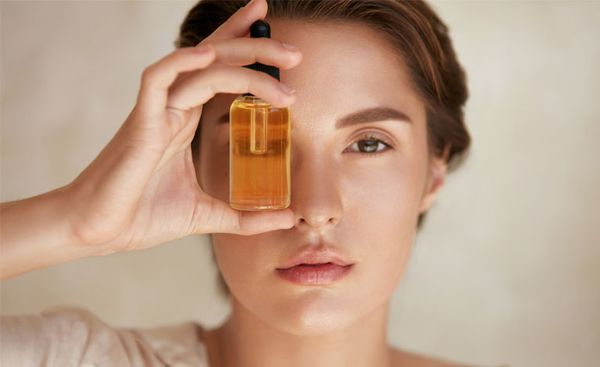 Trends : Why Retinol Is Increasingly Considered The Miracle Weapon In Beauty Sphere
The anti-aging vitamin. Promotes cell renewal, stimulates collagen formation and has an antioxidant effect. The hype around retinol continues. No wonder that this powerful ingredient has long been considered the

YEET MAGAZINE17 MAY 2021 • 6 MIN READ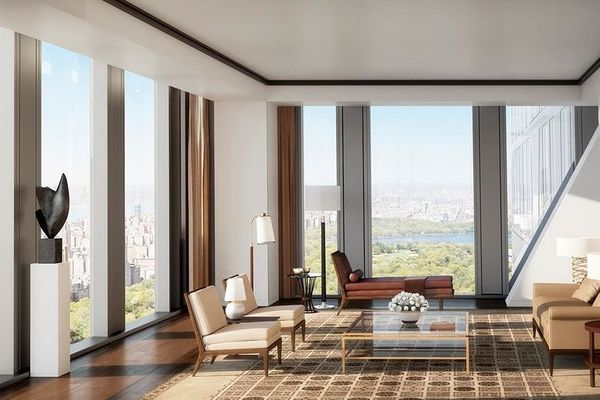 New York City Property Rentals : These Real Estate Companies Feature thousands Of Properties in New York City for sale.
See Some Of Our Favourite Listings Luxury Homes, Apartments & Townhouses For Sale.

YEET MAGAZINE16 MAY 2021 • 35 MIN READ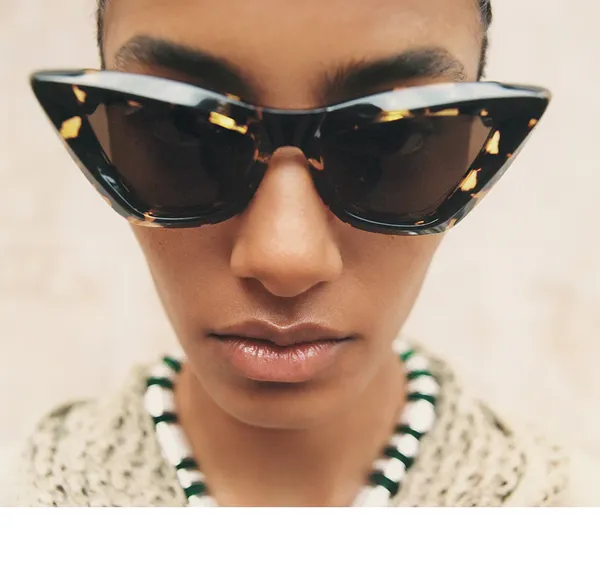 Sunglasses Sale | Woman collection | YEET SHOP
Enjoy unlimited 24-hour delivery with no minimum purchase for one year. Shop YEET New Styles to add to your Wardrobe. Free delivery. Free returns

YEET MAGAZINE11 MAY 2021 • 1 MIN READ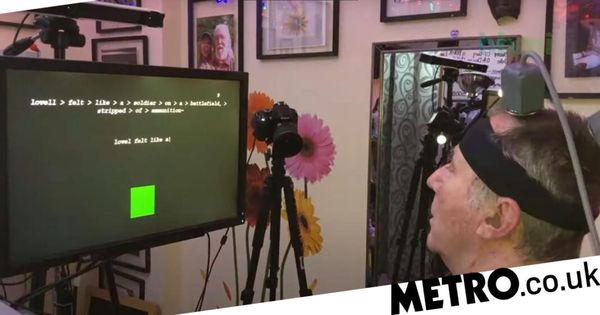 News -US - Brain implants allow you to " taper " with your mind
Scientists at Stanford University in the United States have developed a «brain-computer interface» (BCI) which converts mental writing into words on a screen.

YEET MAGAZINE10 MAY 2021 • 30 MIN READ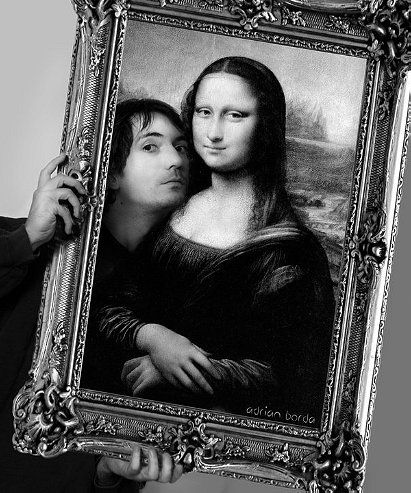 Top 45 Masterpieces: The Secrets Behind Most Famous Paintings
The Mona Lisa by Leonardo da Vinci The Mona Lisa (La Gioconda or La Joconde) is a half-length portrait of a woman by the Italian artist Leonardo da Vinci, which

YEET MAGAZINE10 MAY 2021 • 29 MIN READ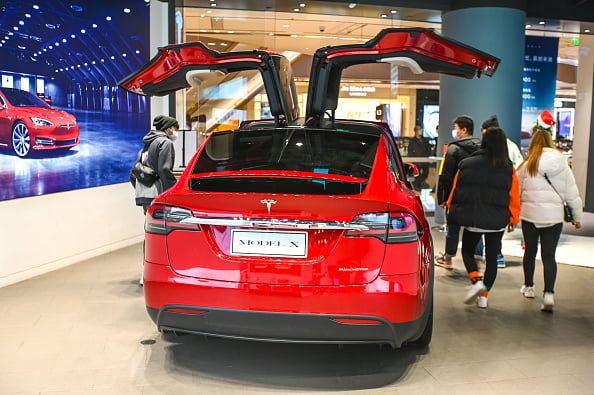 Technology /#Drone #IA #Artificial Intelligence : How This Tesla Was Hacked By A Drone In Minutes! Demonstration.
Hacking cars from the sky might sound like something out of a sci-fi movie like Fast & Furious , but researchers have shown how close this technique is to reality. They

YEET MAGAZINE10 MAY 2021 • 78 MIN READ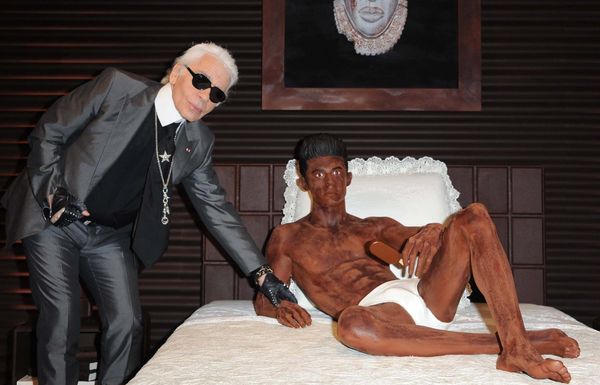 The Incredible Way Karl Lagerfeld Amassed $200 Million During His Lifetime
Karl Lagerfeld may have died a year ago, but his legacy in fashion and styling still lingers. He can also be regarded as the fashion world's Midas for every

YEET MAGAZINE10 MAY 2021 • 7 MIN READ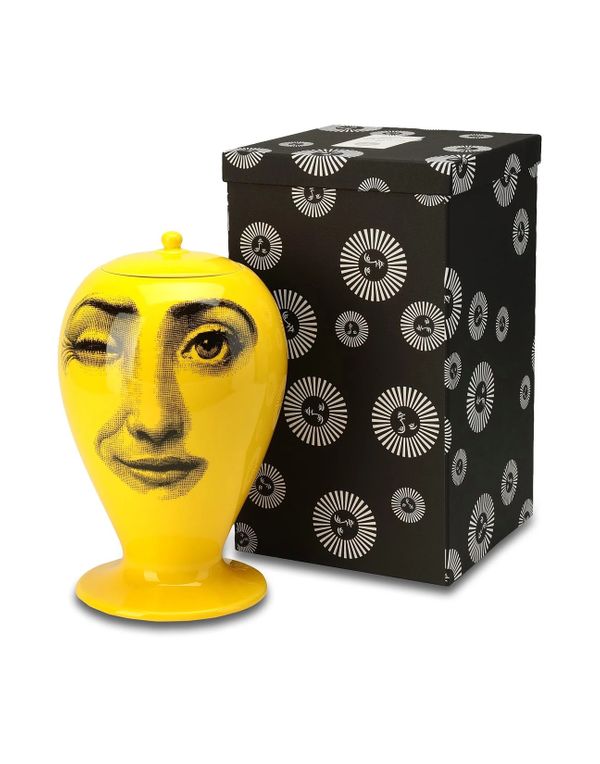 YEET HOME- FORNASETTI VASE available NOW on viaparioli.com - Free shipping. Use our code Yeetsentmehere 20% discount
Shop Top Fashion, Beauty,Design, Art pieces and more trendy must haves in 2021 | YEET MAGAZINE

YEET MAGAZINE30 APR 2021 • 1 MIN READ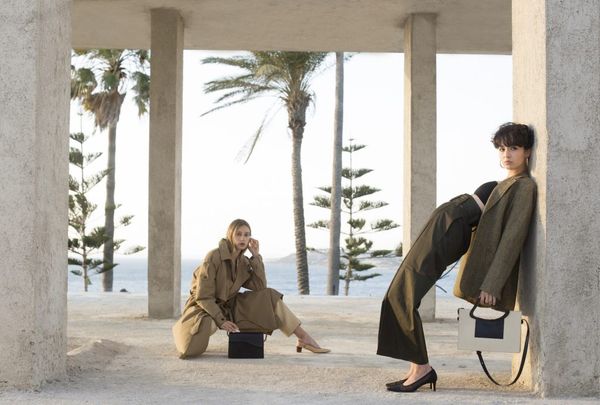 YEET SHOP | NATURAĒ SACRA Handbag And More.
It takes artisans up to twelve days to complete a single piece, which is testament to their meticulous and skilled craftsmanship. The distinctive natural resin handles are a house signature.

YEET MAGAZINE30 APR 2021 • 1 MIN READ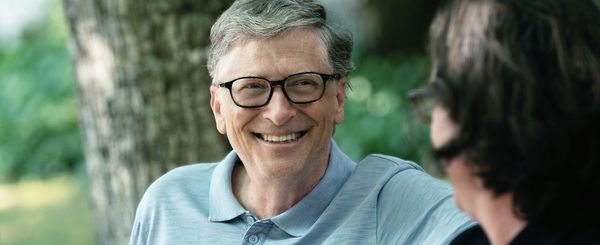 Business: Inside The Impressive Bill Gates' Legacy
In 1975, Bill Gates changed the world by creating Microsoft. He has been one of the richest men on the planet ever since. Zoom on the fortune of the most famous computer scientist.

YEET MAGAZINE30 APR 2021 • 9 MIN READ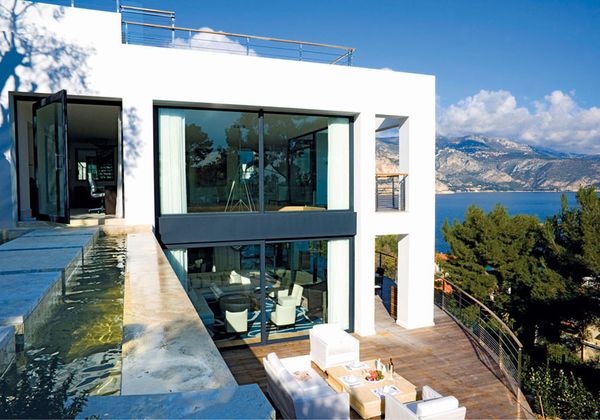 At Home In Spectacular Villa Med: A French Riviera Hideaway Overlooking The Superyacht Circuit.
Dream villa on the French Riviera with splendid panoramic view over the Meditarrenian Sea There are some almost legendary spots all over the planet where famous jet set from all

YEET MAGAZINE30 APR 2021 • 3 MIN READ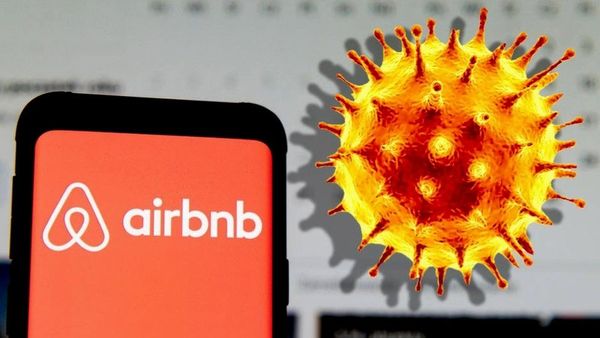 Airbnb has COVID and Should Be on a Respirator"
Is Airbnb valuation overheated? Airbnb (NASDAQ:ABNB) In a foot race between the two over the next few years, Braemer Hotels has a better chance of 'winning'."— Whitney Erin JohnsonSILICON

YEET MAGAZINE30 APR 2021 • 9 MIN READ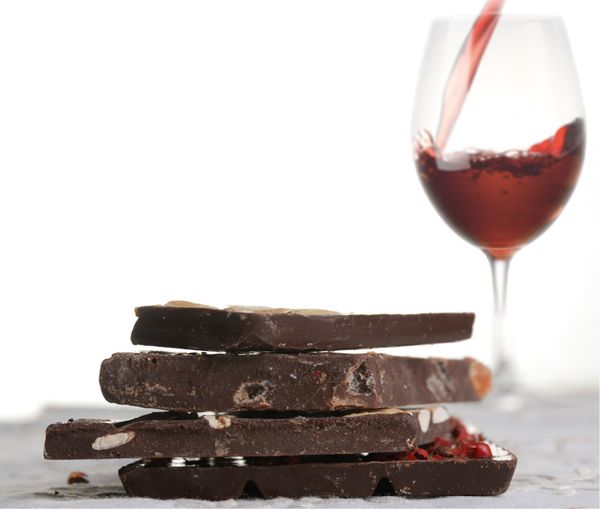 Lose weight on a diet of red wine and chocolate?
There are a few diets that allow a sprinkling of chocolate and a glass of Merlot here and there, but the latest weight-loss sensation allows so much more than a

YEET MAGAZINE30 APR 2021 • 3 MIN READ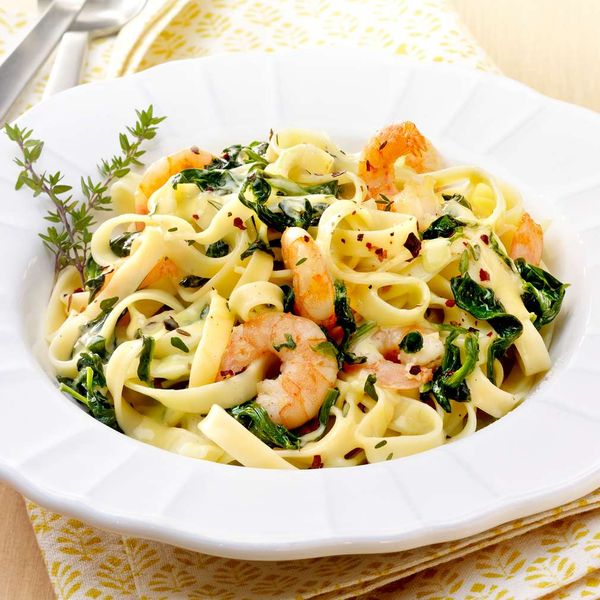 Eating pasta may help weight loss new study suggests.
"Eating pasta may help with weight loss," The Independent reports. But what the headline fails to make clear is that researchers were looking at pasta in the wider

YEET MAGAZINE30 APR 2021 • 6 MIN READ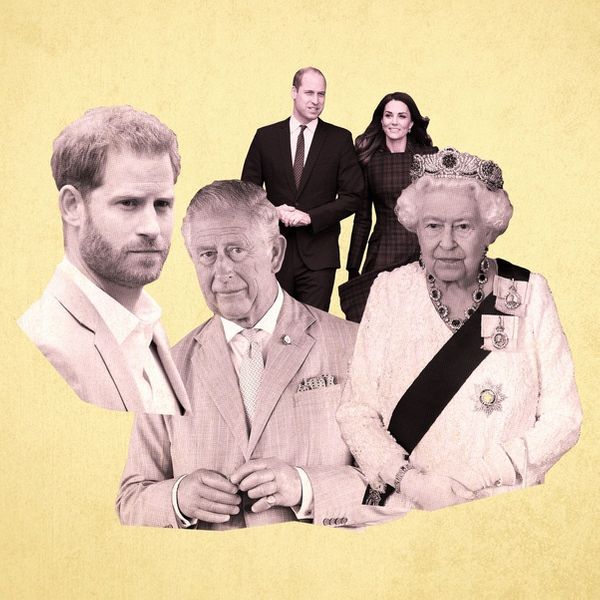 Opinion: Could the Harry and Meghan interview cost Prince Charles the throne?
Many Americans think the father should pay for the son who is close to middle-age now, but do the British people understand what's going on and do they support Charles deciding to cut off his son?

YEET MAGAZINE30 APR 2021 • 5 MIN READ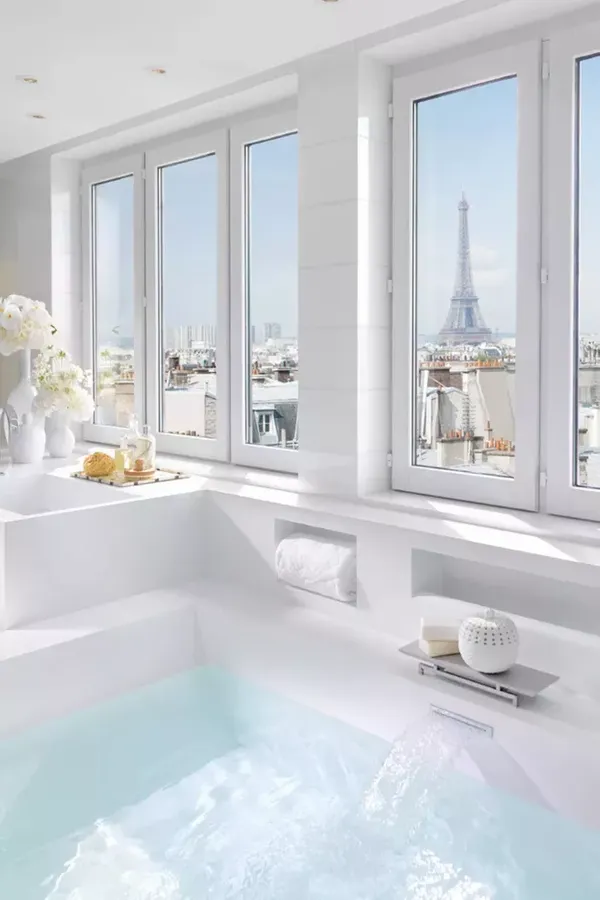 Under The Magnifying Glass of Yeet Magazine: The Mandarin Oriental In Paris
In the very chic rue Saint-Honoré, near Place Vendôme, upscale boutiques and fashion houses, suddenly, a place appears. Like a luxurious palace which crushes neither the soul nor the delicacy. Welcome to the Mandarin Oriental.

YEET MAGAZINE30 APR 2021 • 114 MIN READ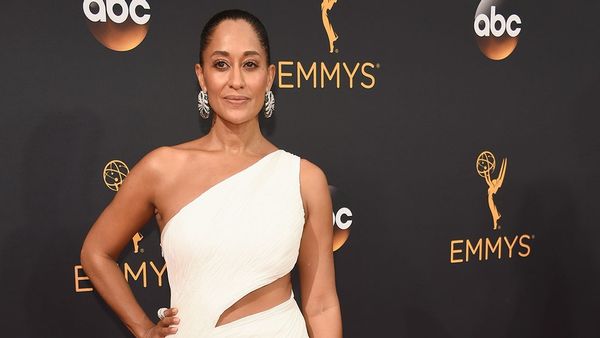 Ellis Ross, 46, Poses Nude On Instagram To Introduce New Natural Hair Care Line.
The Black-ish star shared a photo on Tuesday with her 6.8 million Instagram followers. Tracee Ross Nude Tracee Ellis Ross Naked Tracee Ellis Ross Nude.

YEET MAGAZINE30 APR 2021 • 26 MIN READ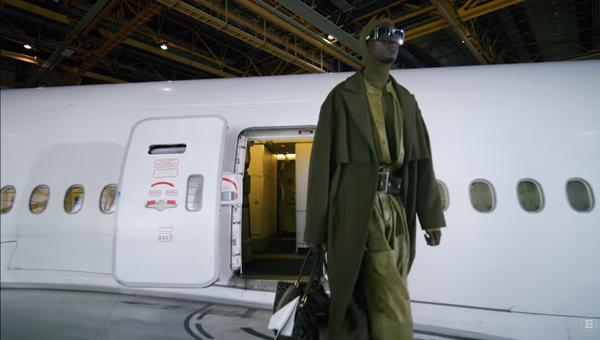 Paris Fashion Week: Anguish, Need For Change... These Runways Remind us of Current Sad State Of The World.
Lanvin, Dior, Balmain or Chanel, all presented their fall-winter 2021-22 collections through long videos, each more sophisticated than the next at the Paris Fashion Week 2021.

YEET MAGAZINE29 APR 2021 • 10 MIN READ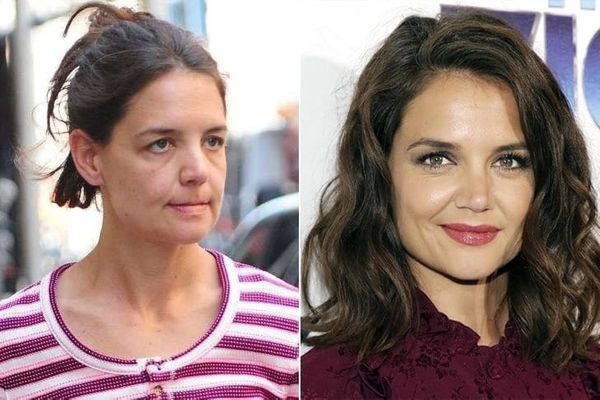 AMAZING - These Celebrities Are Unrecognizable Without Makeup
Kylie Jenner - Follow the KardashiansHere we can see that it's not quite a selfie without makeup because Kylie is still clearly wearing makeup. One of the biggest concerns people

YEET MAGAZINE29 APR 2021 • 41 MIN READ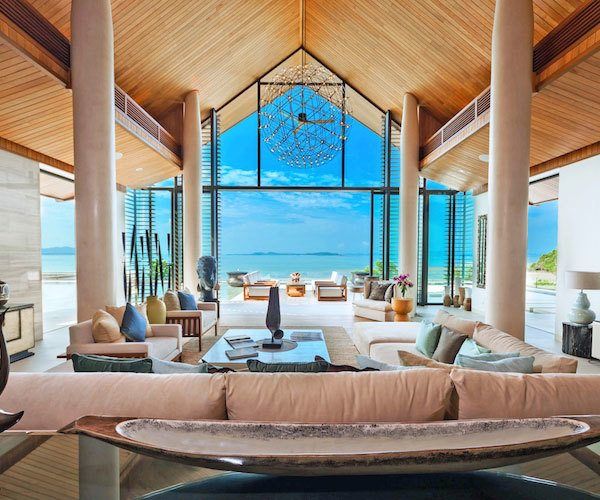 Asia's most lavish holiday villas for a luxury 'isocation' experience
Accommodation, Asia, Indonesia, Regions, Thailand, Vacation Rentals Yes. You read it correctly – isocation. No typographical errors here. We know how the pandemic and the quarantine have sparked a phenomenal new

YEET MAGAZINE29 APR 2021 • 19 MIN READ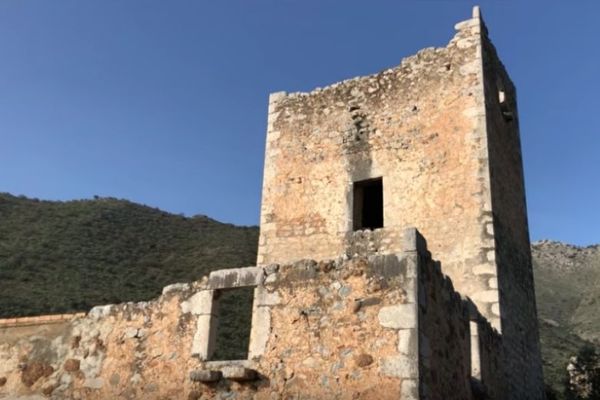 Couple buys abandoned tower and converts it into a special vacation home
What a special abode! On a hillside on the Greek Mani Peninsula is a special tour of the 19 th century. The abandoned structure looks like it's going to collapse,

YEET MAGAZINE29 APR 2021 • 17 MIN READ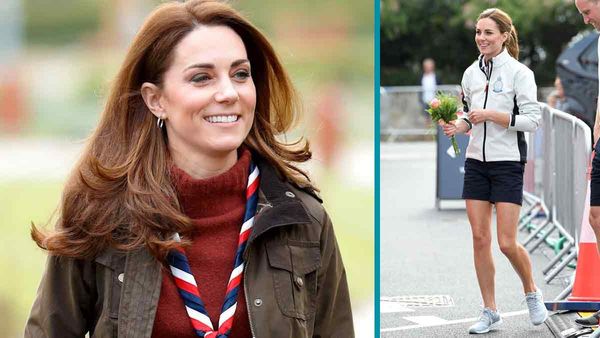 Inside Kate Middleton And Prince William's 10 years Anniversary : From Anorexia To Exhaustion Rumors, All Eyes Are On Kates Diet And How She Managed To Stay So Slim.
By Olivier Ly

YEET MAGAZINE29 APR 2021 • 17 MIN READ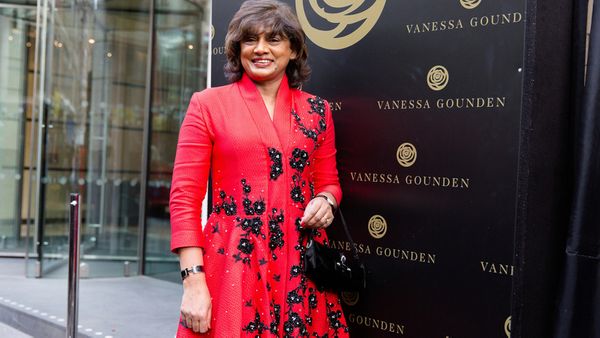 Q&A with CEO of Doré Fashion, Vanessa Gounden.
Updated 0431 GMT (1231 HKT) April 29, 2021 We sat down with CEO of South Africa's leading luxury fashion emporium DORÈ, Vanessa Gouden, talking about the creative journey of Doré,

YEET MAGAZINE28 APR 2021 • 4 MIN READ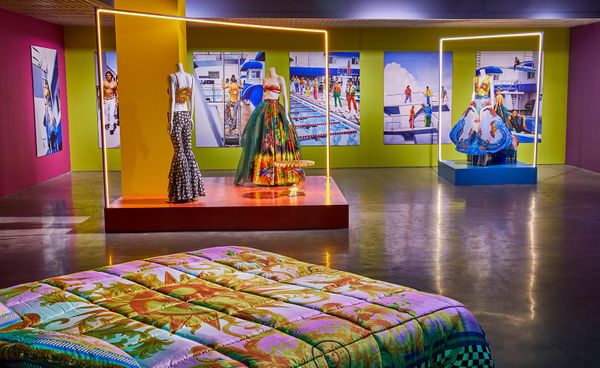 Miami marvels: fashion's finest findings at Design Miami/Art Basel
Updated 0431 GMT (1231 HKT) April 29, 2021 Balenciaga The French fashion brand is putting the circular economy and need for greater transparency at the very heart of the home,

YEET MAGAZINE28 APR 2021 • 4 MIN READ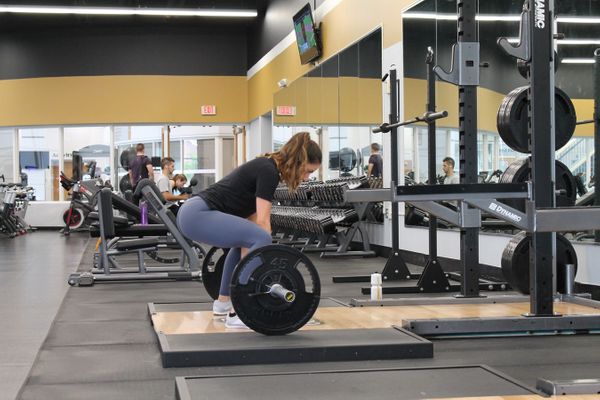 Strugling To Lose Weight After Age 40? A Few Tips To Help You Avoid The Common Mistakes -Personal Experience.
By Danielle Cerulo

YEET MAGAZINE28 APR 2021 • 47 MIN READ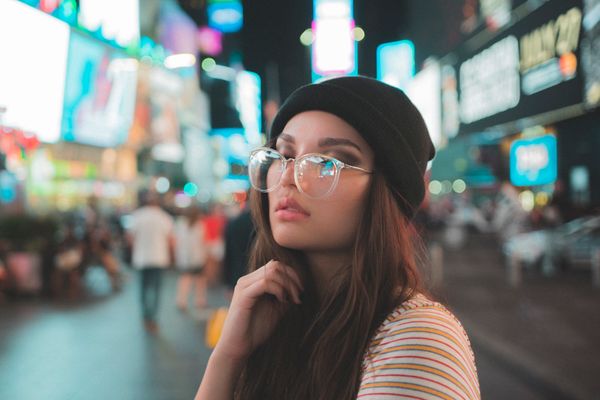 Coping With Depression: What People Think Versus What It Actually Is.
By Vibha Singh | Debunking myths about mental illness, and depression, to be more specific.

YEET MAGAZINE27 APR 2021 • 112 MIN READ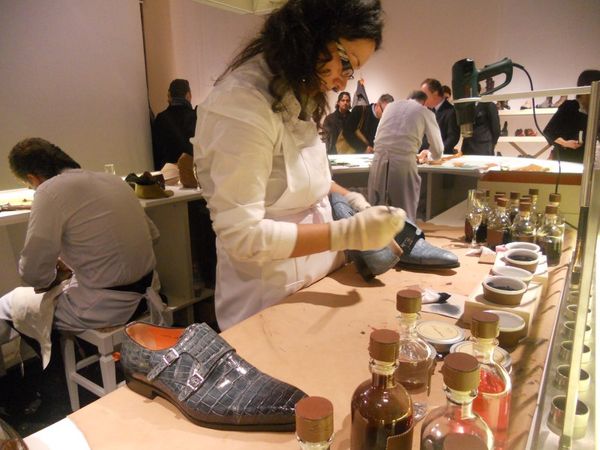 Arte Venezia: The Art Of Making Durable Shoes.
If you are among those looking for beautiful and durable Italian designer shoes, the only thing that you need to do is to visit the website of Arte Venezia. Apart from this brand

YEET MAGAZINE27 APR 2021 • 4 MIN READ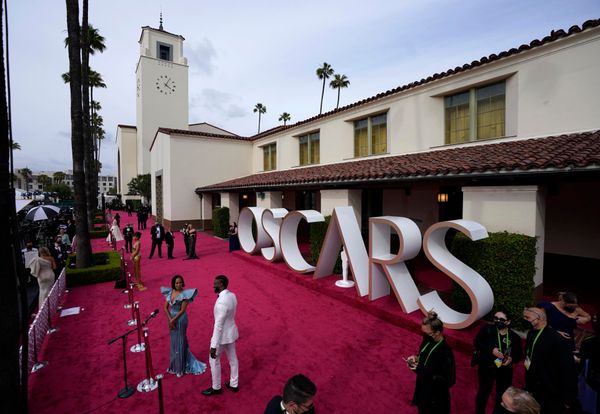 Oscars 2021: behind the triumph of "Nomadland", a ceremony under the sign of diversity
Top stories The  Oscars 2021: behind the triumph of "Nomadland", a ceremony under the sign of diversity Chinese director Chloé Zhao's feature film won the award for best film, best

YEET MAGAZINE26 APR 2021 • 7 MIN READ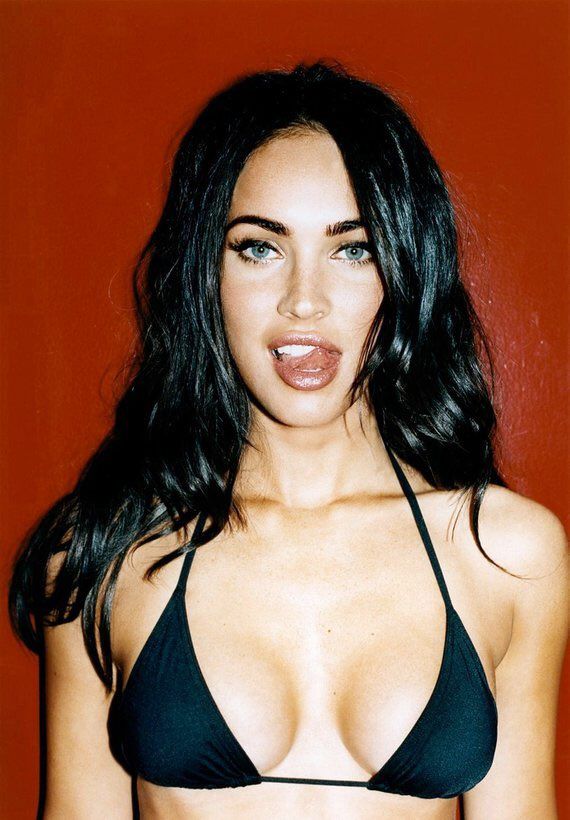 How Megan Fox Practically Career Practically Overnight.
After starring in two Transformers films, Megan Fox, in an interview, said of Micheal Bay :

YEET MAGAZINE20 APR 2021 • 4 MIN READ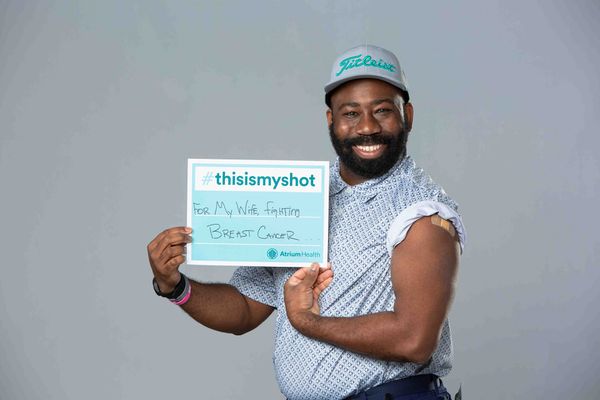 If The Covid-19 Vaccine Becomes Mandatory, How Will It Be Enforced? Join The Conversation.
By Paul Holloway | YEET COVID-19 Information Center Get updates about coronavirus to keep yourself and the people around you safe. Looking for COVID-19 vaccine info?Get info about COVID-19 vaccines, including who can get one and resources.Go to COVID-19 Info

YEET MAGAZINE20 APR 2021 • 42 MIN READ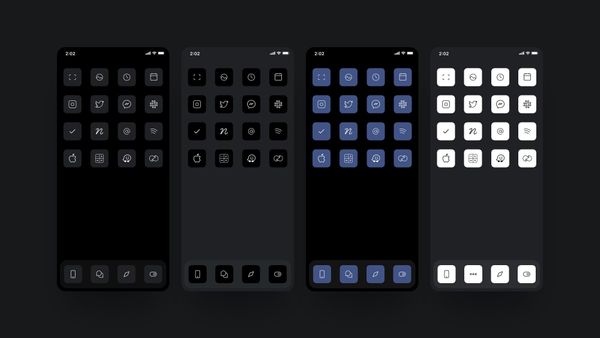 How This Designer Made $100,000 in 6 Days.
Welcome to the internetTraf is a designer who has made over $100,000 in six days from selling iPhone icons. A process which, as he admits, barely took him two

YEET MAGAZINE20 APR 2021 • 55 MIN READ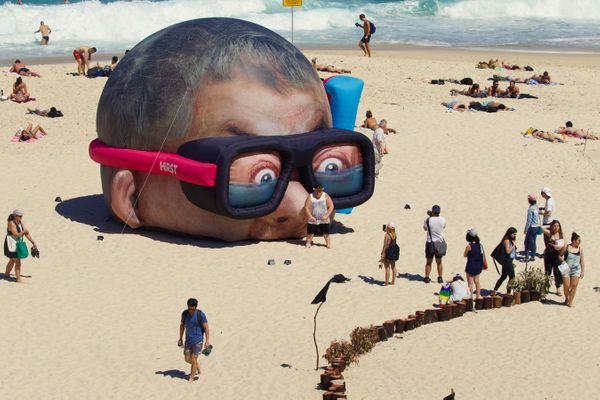 Why Australia Has The Best Beaches, Not Mexico
By Nicole Bass | What Mexico lacks (aside from a tiny strip off northern Baja) is temperate/sub-Antarctic beaches.And while Mexico's marine life makes Mediterranean islands (definitely overrated) look sterile...

YEET MAGAZINE19 APR 2021 • 8 MIN READ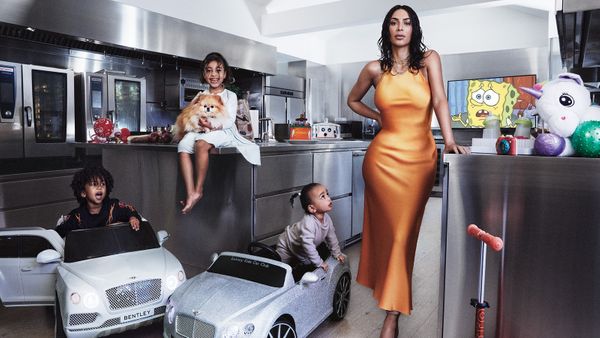 Kim Kardashian Unveils First Cover of Vogue US Since Divorcing Kanye West
By Evelyn Ross | For the first time Kim Kardashian is on the cover only of Vogue US fashion magazine. She unveiled this news on her Instagram which has more than 134 million subscribers.

YEET MAGAZINE14 APR 2021 • 2 MIN READ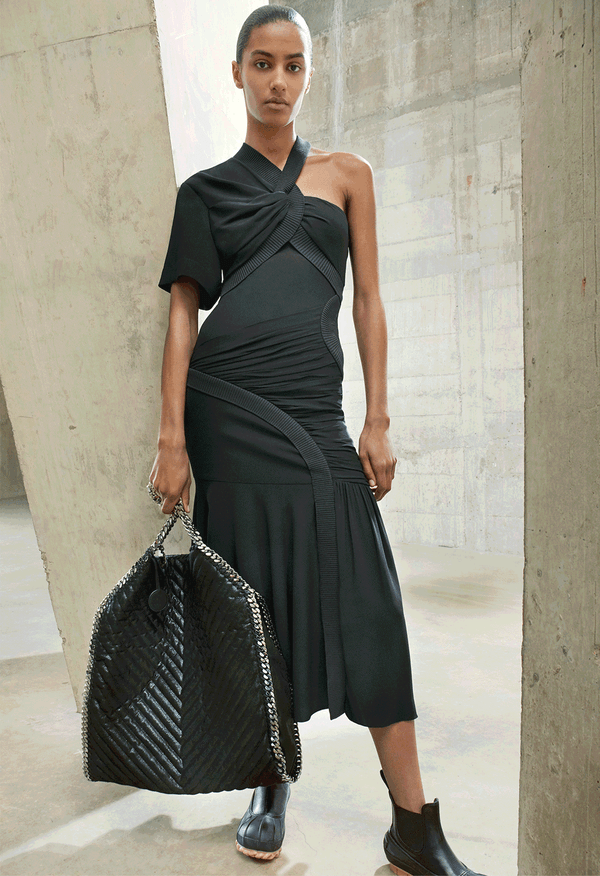 Stella McCartney: What The Winter 2021 Fashion Show Revealed About The Iconic Brand .
Stella McCartney Winter 2021 Stella McCartney  presented its new fall-winter 2020-2021 collection during the ready-to-wear fashion show in Paris. Discover all the looks of Stella McCartney's show in photos. With

YEET MAGAZINE14 APR 2021 • 8 MIN READ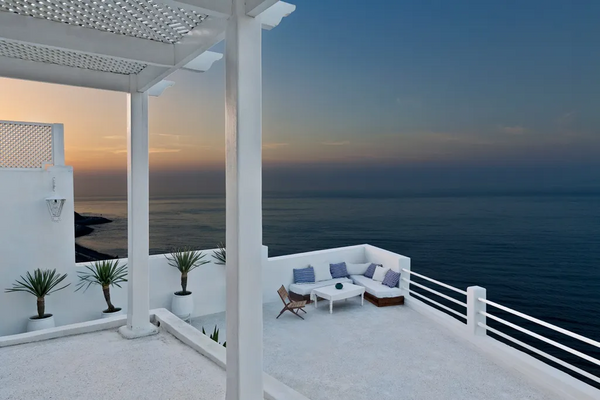 9 Airbnbs You Will Want to Rent Just for the View
Whether on the beach in Malibu, the shores of Lake Como or hidden in the Greek islands, we 've spotted nine houses of character on Airbnb, and the keys could be yours to rent this summer.

YEET MAGAZINE14 APR 2021 • 4 MIN READ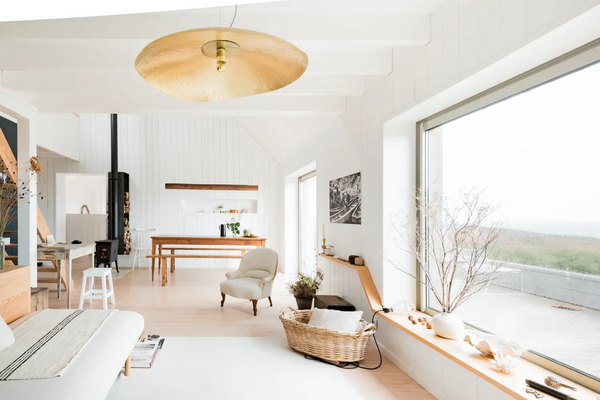 © Airbnb The Best Houses With Sea View You Could Rent This Summer Are On Airbnb.
By Natasha Vila | To forget lockdowns, quarantines, and travel restrictions, during COVID And beyond, one could imagine getting an overview of the beautiful houses plunging onto the most beautiful Normandy and Breton beaches for rent on Airbnb.

YEET MAGAZINE14 APR 2021 • 3 MIN READ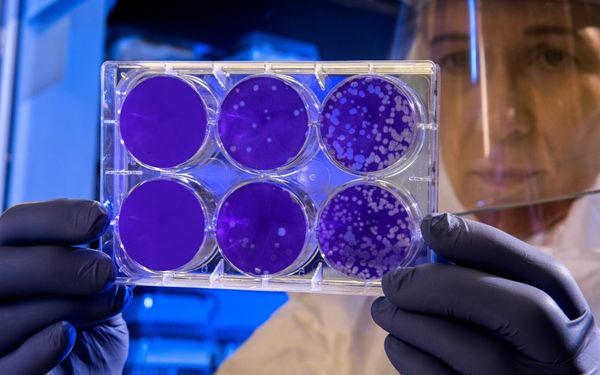 Understanding Coronavirus Threat And How It Compares To Past Pandemics Through History.
By Aditi Maheshwari | Started by eating pangolins, bats or consuming animals in some fashion.

YEET MAGAZINE12 APR 2021 • 4 MIN READ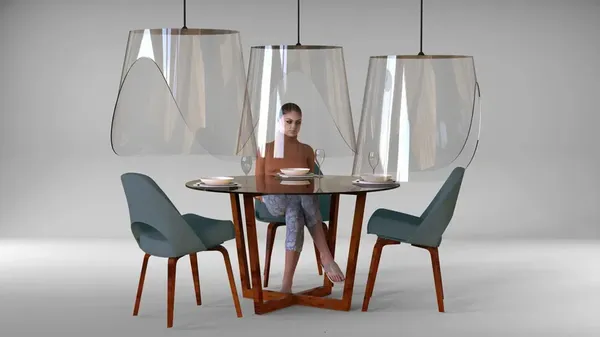 Coronavirus Covid-19 A French Designer Creates A Revolutionary Concept For Eating Without Risk In Restaurants
By Tania Mendez - Bars and restaurants could reopen sooner than we expected but under what conditions? Christophe Gernigon, a French designer from Normandy, offers his own concept to protect customers.

YEET MAGAZINE12 APR 2021 • 7 MIN READ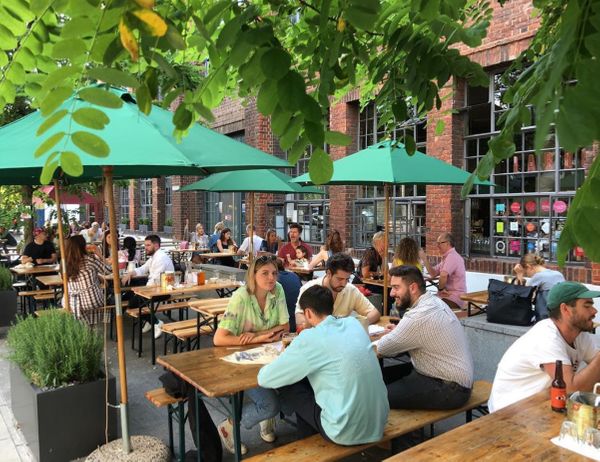 LIVE - Covid-19: England reopens its shops and terraces
Drink a beer on the terrace, go shopping, go back to the hairdresser: the English are regaining precious freedoms on Monday, with the lifting of many restrictions.

YEET MAGAZINE12 APR 2021 • 13 MIN READ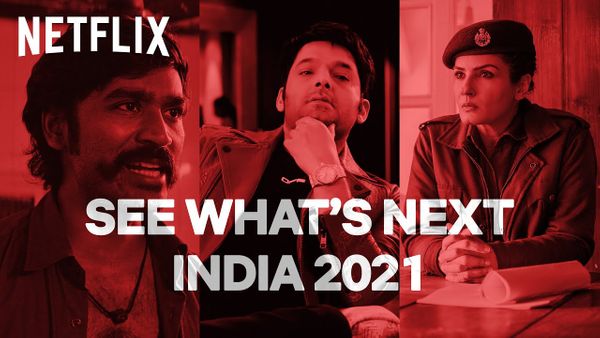 India: Netflix And Amazon Accelerate In Streaming As Government Tightens Rules On Content
Previously, Amazon faced legal action over its Indian political series "Tandav" available on its Prime Video platform.

YEET MAGAZINE12 APR 2021 • 1 MIN READ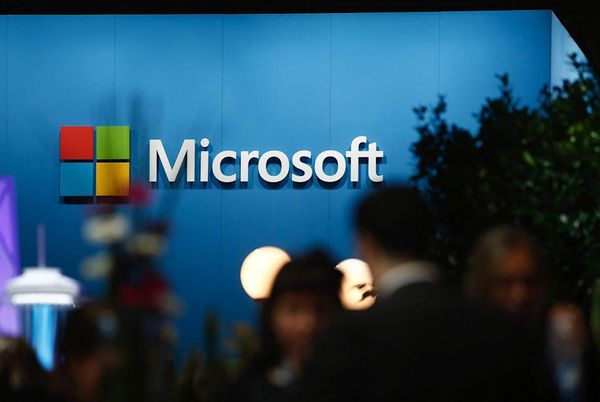 Artificial Intelligence: Microsoft Ready To Buy The Artificial Intelligence And Voice Technology Company Nuance Communications Inc. For $ 16 Billion
Microsoft is said to be on the verge of signing its largest acquisition since that of Linkedln in 2016. The transaction could be announced this week.

YEET MAGAZINE12 APR 2021 • 6 MIN READ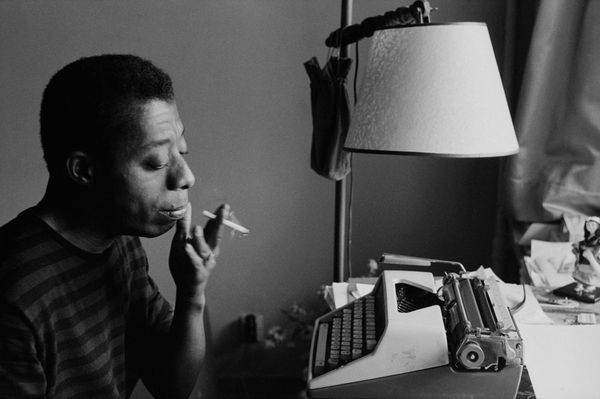 From Billie Holiday, James Baldwin, Snoop Dog, Cab Calloway, Louis Armstrong : How Cannabis Influenced & Shaped The Black Culture
By Victoria Antoine | Louis Armstrong, the father of Jazz described the way that cannabis made him. He said "It makes you feel good, man...

YEET MAGAZINE12 APR 2021 • 3 MIN READ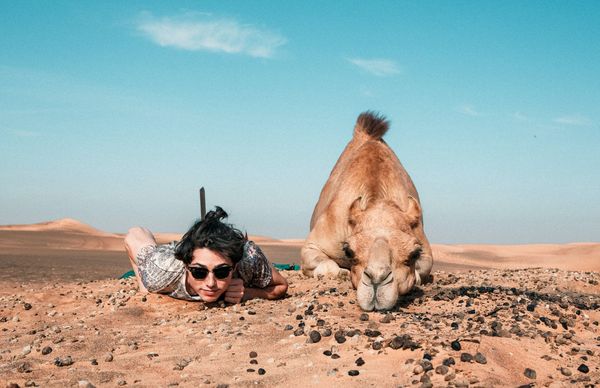 Moving To Dubai? Read Our Complete Expat Guide On Getting Yourself Settled And Living Like A Local.
By Maya Sanchez. Moving to Dubai: All our advice to settle down well. How to find your accommodation, your neighborhood, your children's school. What is the cost of living? Expatriation in Dubai. How to do it ?

YEET MAGAZINE11 APR 2021 • 14 MIN READ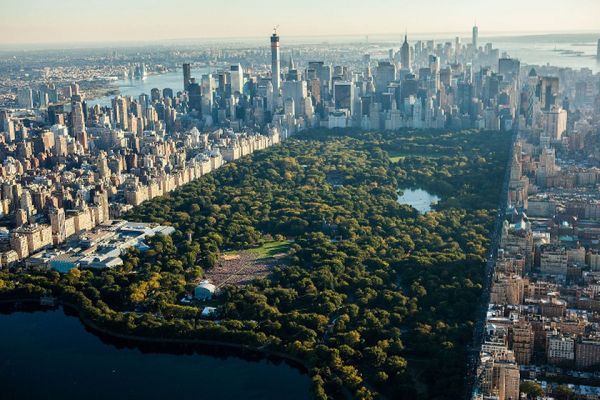 Where To Travel In April When Covid Restrictions Are Lifted?
By Sonia Perez | We've Selected Some Warm And Hot Destinations Where Our Partners Will Welcome You With The Hospitality That Characterizes Their Properties. The Choice Is Yours!

YEET MAGAZINE9 APR 2021 • 10 MIN READ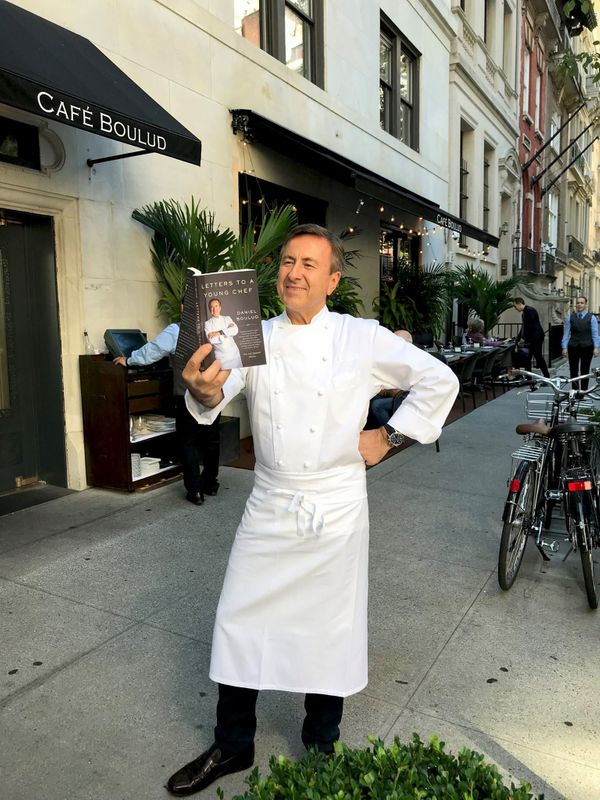 How Daniel Boulud Became The Widely Celebrated Chefs And Ones Of America's Leading Culinary Authorities.
Originally from Lyon, France, Chef Daniel Boulud is widely celebrated as one of America's leading culinary authorities. Since arriving in New York City in 1982, he has continually evolved

YEET MAGAZINE9 APR 2021 • 2 MIN READ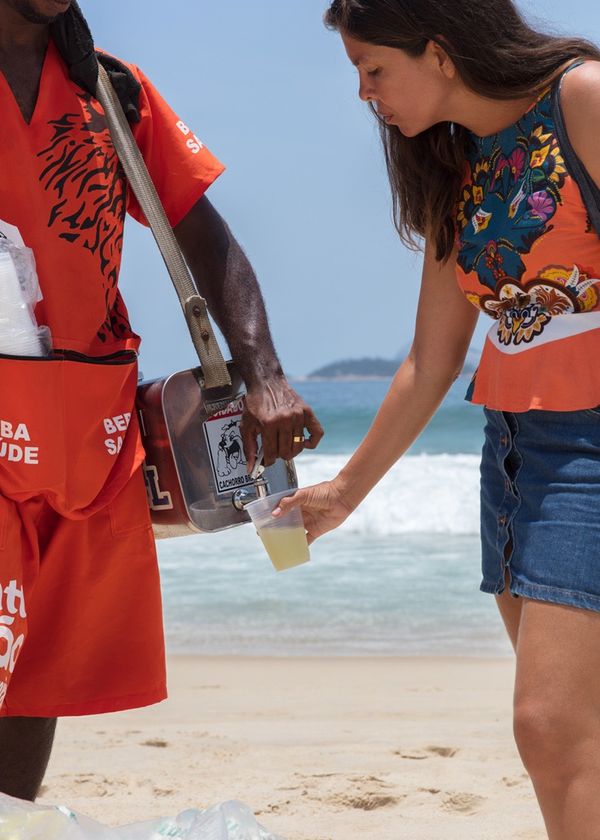 Rio de Janeiro 10 Reasons To Make Brazil Your Summer Destination.
By Alexandra Di Greco | The beach, something of an agora brasiliera, is an integral part of life in Rio, more so than in any other city in the world, producing the delightful sensation of being on an endless vacation.

YEET MAGAZINE9 APR 2021 • 6 MIN READ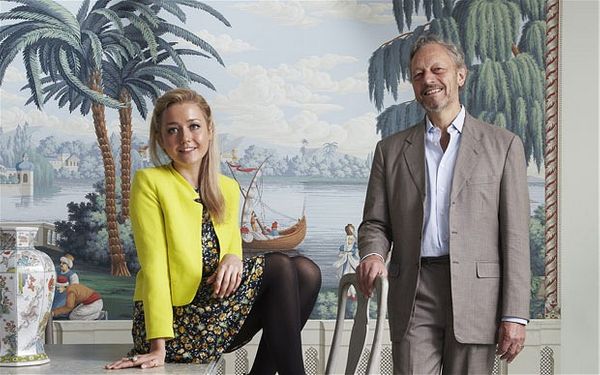 Inside The London Based Wallpaper House De Gourney.
By Julia Reid | If you follow her on Instagram, you may have noticed her obsession with hand painted wallpapers. De Gournay, Gracie, Zuber… She loves them all! So naturally, when you step into the London apartment of director of Cecile Gurney...

YEET MAGAZINE9 APR 2021 • 2 MIN READ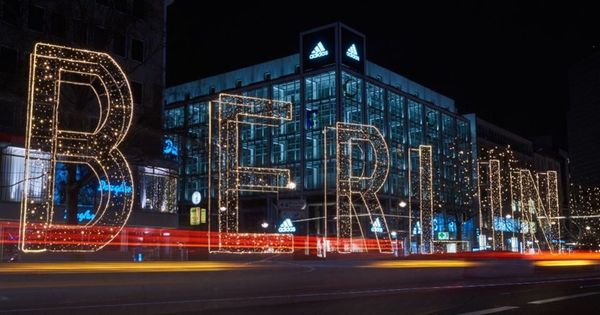 Berlin: The Edgy City, From Its Fashion To Its Architecture And Charged Political History.
By Joan Ulrich | With a population of almost 4 million people, Berlin is the second most populous city proper in the European Union and the seventh most populous urban area in the European Union.

YEET MAGAZINE9 APR 2021 • 10 MIN READ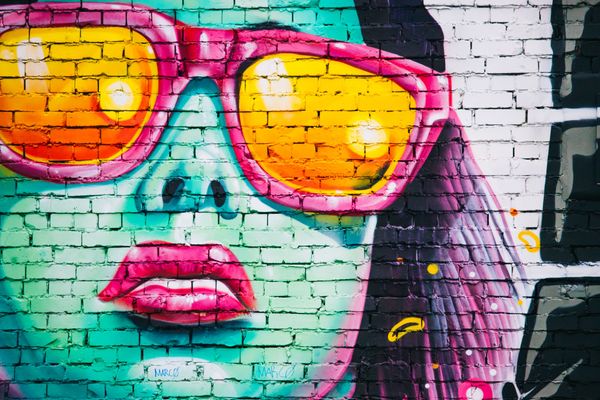 Yeet's favourite Instagram accounts for design, fashion and art inspiration
Logo for Prefer, a network of trusted professionals from people you know. If you're in NYC check them out @prefer A post shared by Moniker SF (@monikersf) on

YEET MAGAZINE9 APR 2021 • 11 MIN READ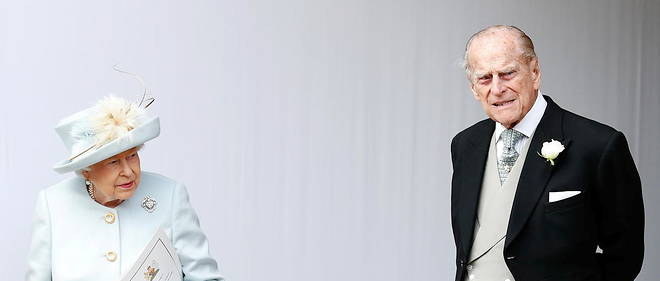 Prince Philip, Spouse Of Queen Elisabeth Dies At Age 99.
The news was announced on the Royal Family's official Twitter account.

YEET MAGAZINE9 APR 2021 • 6 MIN READ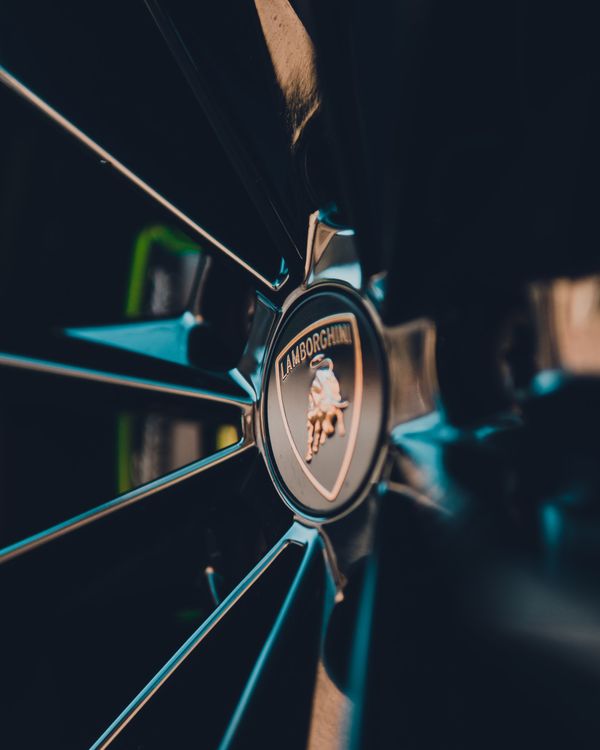 The Motivational Story Behind The Success Of Lamborghini And Why It Was Built For Speed.
By Jenna Norris. One of the most sought out Italian auto brands will be the Lamborghini. This really is a fashionable manufacturer that may be recognized for its output of fine grand tourer cars.

YEET MAGAZINE9 APR 2021 • 2 MIN READ