Greece, Portugal, Turkey, These Are The 25 Cheapest Places In The World To Go On Vacation
The majority of us lead a life that is dictated by a single phrase: "metro, work, sleep". Working 8 hours a day can become very exhausting both mentally and physically. Fortunately, we are going to relax your mind and body with the cheapest travel destinations in the world!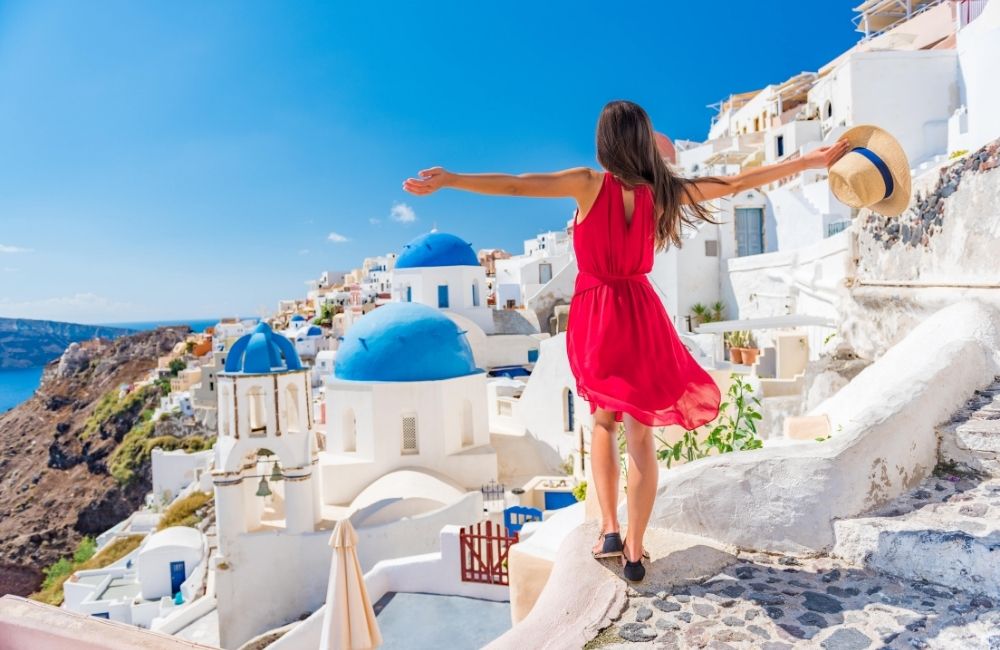 cheapest places to live in the world cheapest places to live in the world that are safe   cheapest country in the world   cheapest country to live in 2021 countries with low cost of living and high quality of life   cheapest places to live in the world on the beach  cheapest and safest places to live in the world 2022  top 10 cheapest countries to live in europe
By   Gaurav Inani |  YEET MAGAZINE |  Updated 0339 GMT (1239 HKT) May 16, 2022
The majority of us lead a life that is dictated by a single phrase: "metro, work, sleep". Working 8 hours a day can become very exhausting both mentally and physically. Fortunately, we are going to relax your mind and body with the cheapest travel destinations in the world!
Whether it's for a weekend or more, these places are so affordable that you might even wonder if moving there would be more profitable. With family or friends, get ready to discover the destinations that will make you spend the most beautiful moments of your life at a mini price! It's time to pack your bags.Advertisement
1. The Cyclades, Greece
Budget required for 7 days: $300*
Average temperatures:   25°
In recent years, Greece has become the dream destination for many people, maybe you are one of them too? If so, we have the solution for you: The Cyclades! The islands of the Cyclades are made up of more than 200 islands, some of which are empty. Advertisement
Les Cyclades, Grece © Patryk Kosmider / Shutterstock.com
The weather there is very good, it is neither too hot nor too cold, perfect for walking through pretty little streets and observing the houses with blue domes which are very famous (you have surely seen some on Instagram). A night at the hotel costs around 40 dollars which is very affordable for the view you will have once there. If you're not a fan of Greek salads, McDonald's also exists there with new recipes because nothing better than a Big Mac on the beach. Advertisement
2. Algarve, Portugal
Budget required for 7 days: $300*
Average temperatures:   30°
The Algarve region is located in the south of Portugal, it is known for its golden sand beaches and its breathtaking landscapes. Algarve is also known for its white villages that can be found in Albufeira or Faro. The view is very soothing and you will quickly forget your job! Advertisement
Algarve, Portugal ©DaLiu/Shutterstock.com
As far as the weather is concerned, it can be around 30° during the day and it is rather cool at night (20°). But the biggest advantage of this destination is its price: you can find tickets for $40 via Ryanair (return!). So, what do you think ?Keep Watching
3. Budapest, Hongrie
Budget required for 7 days: $700*
Average temperatures:   26°
Budapest is one of the destinations that should be on the top of everyone's bucket list. It is a city that is active day and night. If you are going to spend a week there, you will have a busy schedule every day as there are magnificent monuments to visit and superb tourist activities.Advertisement
Budapest. Hongrie ©Feel good studio/Shutterstock.comAdvertisement
Although the necessary budget is a little higher, you will really get your money's worth. The capital is home to the Parliament of Budapest and it has an incredible neo-Gothic style. If you want to relax, the Hungarian baths can welcome you and cure your body of all kinds of muscle pain while doing good for your morale.
4. Bodrum, Turkey
Budget required for 7 days: $450*
Average temperatures:   27°
Bodrum, or the Turkish ''Saint-Tropez'' is the most popular destination in Turkey for both young and old (who take the opportunity to return to their youth). Bodrum has everything to please: cruises, a very lively nightlife but also the remains of an ancient city for history fans. Advertisement
Bodrum, Turquie ©Hakan Tanak/Shutterstock.comAdvertisement
The budget is quite affordable, you could spend a good week in the city with $500 per person. The weather in Bodrum is ideal and if you decide to go there, you will be treated to full sun throughout the summer. Ideal for tanning your summer body! Also the destination has the merit of being cool in every sense of the word because you can take a getaway in a hot air balloon and your followers on Instagram may be jealous.
5. Phnom Penh, Cambodge
Budget required for 7 days: $550*
Average temperatures: 28°
The cost of living in Cambodia is generally much cheaper than here. Moreover, it is one of the cheapest destinations in Asia. The cheapest hotel room costs about 15 dollars which is a bargain!
Phnom Penh, Cambodge ©Akarat Phasura/Shutterstock.com
But this is not the only information that will make you smile because the price of a meal in a restaurant there is 5 dollars, only 5! In summer, you will have no problem enjoying the good weather during the day and a cool wind at night.
6. Delhi, Inde
Budget required for 7 days: $350*
Average temperatures: 32°
If you want to go to India for the first time, we strongly advise you to start in Delhi. New Delhi is known as the gateway to India, its narrow streets and bustling bazaars will quickly immerse you in the city and Indian culture. Advertisement
New Delhi, Inde ©Sean Hsu/Shutterstock.comAdvertisement
The temperatures are relatively high in India but we are sure that the toughest among you will still want to embark on this exotic journey. The advantage is that you don't need a very big budget to spend a good week there.
7. Lima, Perou
Budget required for 7 days: $300*
Average temperatures: 18°
Lima is the capital of Peru and it unfortunately has a reputation it struggles to break away from, yet it is a city that has a lot to offer tourists and we will explain why. Advertisement
Lima, Perou ©Jess Kraft/Shutterstock.comAdvertisement
In addition to its very advantageous cost for travelers, Lima is a city that can please everyone. There are archaeological sites and traditional places in part of the city (archaeology fans, this is for you). For people who want to have fun, there are upscale places and very modern neighborhoods that will allow you to have a good time. For coffee lovers, Peru offers some of the best in the world and it doesn't hurt to do a little cheating on Starbucks from time to time, does it?
8. Lanzarote, Spain
Budget required for 7 days: $600*
Average temperatures: 23°
Lanzarote is a destination that can be relatively expensive in summer, but how about going there at the end of the year? Don't worry about the temperature, during this time of year it is neither too hot nor too cold. But do you know why Lanzarote is so popular with tourists? Advertisement
Lanzarote, Espagne ©Fominayaphoto/Shutterstock.comAdvertisement
Swimming ! It will surprise you but it is totally possible to tan in December in Lanzarote. If you prefer to do another activity, Farmera beach may be for you, agencies present on the beach offer surfing or kayaking sessions. All you have to do is pack your bags and order a swimsuit from Amazon .
9. Valletta, Malta
Budget required for 7 days: $400*
Average temperatures: 25°
Malta, what about this destination which is just sublime and charming. The island of Malta is full of breathtaking landscapes and it would be a shame not to go there even once in your life. Advertisement
Valletta, Malta © Cristian Mircea Balate / Shutterstock.comAdvertisement
Valletta has a very strong history and the different architectures that are present in the city can testify to it. The style of the baroque buildings will seduce you at first sight. For lovers of the sea, Le Grand Port, which plays a central role in the Mediterranean, will certainly give you a change of scenery.
10. Mandalay, Myanmar
Budget required for 7 days: $350*
Average temperatures: 30°
If there is a must in Burma, it is indeed Mandalay. The ancient capital of Burma is magical and when we tell you about all that Mandalay has to offer, you will do everything to buy a plane ticket! Advertisement
Mandalay, Birmanie ©Avigator Fortuner/Shutterstock.comAdvertisement
Unlike other destinations, Mandalay has a unique asset: a warm environment. The locals are known for their friendliness and generosity. For food fans, you will be served! Mandalay will delight you with its traditional dishes that will make you travel. And the icing on the cake, you can spend a week there for a budget of only 350 dollars.
11. East Nusa Tenggara, Indonesia
Budget required for 7 days: $400*
Average temperatures: 32°
The Nusa Tenggara region in Indonesia is famous for being very hot with an average of 32°. In this region, there are several islands and also an archipelago where it is even possible to go diving. The temperature can become a problem for some but the landscape will quickly change your mind!Advertisement
East Nusa Tenggara, Indonesia ©@beautinesia/Shutterstock.comAdvertisement
For a budget of around 460 dollars per person, you could spend a wonderful week in this heavenly region and do all kinds of activities there. The craziest part of all this? It is possible to encounter dragons in the area, well, they are lizards but they are just as impressive.
12. Zanzibar, Tanzania
Budget required for 7 days: $300*
Average temperatures: 27°
Zanzibar is a name that must surely tell you something but few people really know what this archipelago contains. However, it could transport you to a wonderful world where you could stroll through historic alleys or even watch beautiful sunsets. Advertisement
Zanzibar, Tanzanie ©Nick Johanson/Shutterstock.comAdvertisement
With a budget of around 300 dollars, you could stay for a great week in Zanzibar. Note that it is also possible to book accommodation at the water's edge for prices that are more than affordable.
13. Colombo, Sri Lanka
Budget required for 7 days: $400*
Average temperatures: 28°
Sri Lanka is a country that has become one of the top tourist destinations in recent years. Whether for its exotic beaches or its full sun, travelers who visit this country fall in love with it at first sight. But we are going to tell you about one link in particular: Colombo.Advertisement
Colombo, Sri Lanka ©TRphotos/Shutterstock.comAdvertisement
Colombo is the very essence of Sri Lanka, there is so much to do there that a week might not be enough. It's up to you whether you want to sunbathe at the beach or visit the Sri Lanka planetarium.
14. Hammamet, Tunisia
Budget required for 7 days: $320*
Average temperatures: 26°
Africa is such a vast continent that it would be difficult to go around it, but how about visiting one of the most wonderful countries in North Africa? Tunisia is trying to become a tourist country, which is difficult when Morocco already has a tourism monopoly. But Tunisia turns out to be an unsuspected gold mine for tourists! Advertisement
Hammamet, Tunisia ©Zribis/Shutterstock.comAdvertisement
For a very modest budget, you will have the chance to visit the remains of ancient Carthage or even the medina of Tunis. The beaches in Tunisia are unique and also worth a detour. And the best for last: the very famous dunes of the Sahara!
15. Heavy, Albanie
Budget required for 7 days: $200*
Average temperatures: 25°
Albania is probably one of the cheapest countries in Europe. It is therefore a considerable advantage as a tourist because it gives us the opportunity to spend an incredible holiday for a very small budget. To give you an idea, a room costs around ten dollars per night.Advertisement
Heavy, Albanie ©RossHelen/Shutterstock.comAdvertisement
Berat is a historic city with a past dating back many centuries. Berat is also one of the oldest towns in Albania. Who says history, says museum, so you will be able to visit the Ethnographic Museum of Berat. But that's not all, you could also go trekking in order to reach Mount Tomor.
16. Sofia, Bulgarie
Budget required for 7 days: $200*
Average temperatures: 19°
The capital of Bulgaria is a charming city with its landscape full of contrasts and its very soothing atmosphere. It is a surprising city because it is very lively but also very close to nature. Located at the foot of the Vitosha mountain, Sofia could be the ideal destination for you. Advertisement
Sofia, Bulgarie ©naskopi/Shutterstock.comAdvertisement
In summer, the weather is generally cool although it can go up to 25°. Why not take advantage of this good weather to visit the central baths, the public gardens of Sofia or the Saint-Alexandre-Nevski Cathedral? The budget needed to spend a short week in Bulgaria is only 200 dollars!
17. Amman, Jordan
Budget required for 7 days: $300*
Average temperatures: 25°
For those who would like to start traveling through the Middle East, Jordan can be a good starting point. Jordan has a perfect balance between the traditional and cultural aspects of the region within a rather modern atmosphere. Advertisement
Amman, Jordanie ©Georgios Tsichlis/Shutterstock.comAdvertisement
Amman is a city with a history dating back centuries and all of this is visible when visiting the city. Whether through its very diverse architecture or culture, Amman is a gold mine for those who would like to immerse themselves in several universes in the same place!
18. Kuwait City, Kuwait
Budget required for 7 days: $500*
Average temperatures: 35°
Kuwait has not always been the top destination on the list of tourists but in recent years the country has started to attract more and more travelers. The bet that Kuwait has made is to modernize while showing that it is proud of its history. It's a godsend for tourists because Kuwait City has a lot of things for us to discover. Advertisement
Kuwait City, Kuwait ©Anson Fernandez Dionisio/Shutterstock.comAdvertisement
You will therefore be able to visit the souks, take a trip to the Great Mosque but also eat a good fast-food or even relax on the beach. So many diverse and varied possibilities!
19. Bratislava, Slovakia
Budget required for 7 days: $300*
Average temperatures: 22°
In the line of cities that combine history and modern culture, the capital of Slovakia is quite possibly one of the favorites on our list. The fact is that Bratislava has something for everyone: from monuments to visit to green spaces to relax in, not to mention the gastronomic experience that will turn you upside down, you will get what you pay for.Advertisement
Bratislava, Slovakia © Rasto SK / Shutterstock.comAdvertisement
And speaking of money, a week in Bratislava will only cost you a modest $300 per person. What are you waiting for to get yourself a ticket and leave with your loved ones?
20. Barcelona, ​​Spain
Budget required for 7 days: $500*
Average temperatures: 25°
No need to brag about the great aspects of the capital of Catalonia, Barcelona has proven itself over the years and continues to attract tourists every summer. It is a city that is very modern with contemporary architecture. Barcelona is particularly known for its beaches, its heavenly climate and its gastronomy. Advertisement
Barcelone, Espagne ©TTstudio/Shutterstock.com
We know that all these advantages have a price but it is possible to spend 7 days in Barcelona for only 500 dollars! We advise you to prepare your sunscreen, swimsuits and sunglasses because Barcelona is waiting for you!
21. Toronto, Canada
Budget required for 7 days: $550*
Average temperatures: 22°
Toronto is the largest city in Canada and we are sure that the latter will charm you. It's a colorful city, so visiting Toronto would be a real adventure for any traveler. One more point is that the neighborhoods that make up Toronto are very different from each other. Get ready to discover another world! Advertisement
Toronto, Canada ©TRphotos/Shutterstock.comAdvertisement
To spend a week in this multicultural city, you will need a budget of around 550 dollars, Canada is known to be a cold place but if you decide to go there in summer, you will not have to worry because the weather is more than correct.
22. Leicester City, Great Britain
Budget required for 7 days: $450*
Average temperatures: 15°
Leicester is a city in England which has a very rich history (this will please our friends the historians). The architecture of the 18th and 19th century can come to testify to the age of the city. We highly recommend that you take a walk around the city in order to see it all.Advertisement
Leicester City, Grande Bretagne ©trabantos/Shutterstock.comAdvertisement
But Leicester is also the perfect place for those who would like to relax in the countryside. There are farms that can accommodate travelers, allow them to do activities, feed the animals and come back with great memories in their heads!
23. George Town, Malaysia
Budget required for 7 days: $350*
Average temperatures: 28°
George Town is the capital of the Malaysian island of Penang, this place has a gigantic heritage so much so that it is even present in the UNESCO classification. Advertisement
George Town, Malaisie ©littlewormy/Shutterstock.comAdvertisement
It is a city full of life where people are modest and very warm. It's good to live there and that's why your week there will pass in the blink of an eye. Average temperatures are around 28 degrees and the budget needed to spend a week in Malaysia is around 350 dollars.
24. Split, Croatia
Budget required for 7 days: $400*
Average temperatures: 26°
When you choose a destination for your vacation, you always think of the most famous places (small dedication to Barcelona). But how about we tell you a bit about Croatia? Split is a city located in Croatia, it is historic, lively and very dynamic. The extra point? It is located by the sea! Advertisement
Split, Croatie ©xbrchx/Shutterstock.comAdvertisement
Fans of the series "Game Of Thrones" can, for example, take a tour accompanied by a guide to learn more about the filming of the series, which took place partly in the city. For people who prefer nature to TV series, you can admire the breathtaking view of Split from the Marjan hill.
25. Bucharest, Romania
Budget required for 7 days: $250*
Average temperatures: 25°
At first glance, people passing through Bucharest only see traffic jams and (too) many people. It is true that the city is very lively but we assure you that the most patient among you will be rewarded because Bucharest has many surprises in store for you.
Bucharest, Romania © Razvan Ionut Dragomirescu / Shutterstock.com
Bucharest has several magnificent museums, very chic and popular bars and restaurants, but most importantly: an original architecture that will make you travel at a glance!
Famous Women Who Retired With Millions in Their Pockets
Many celebrities continue their acting career well into old age, so it's always surprising when one of them decides to retire, especially for reasons unrelated to age or age. health status. Some leave their sector to embark on other adventures or to spend […]
The most expensive cat breeds in the world
Cats have been part of history for thousands of years. But it's only in the last few centuries that people have started paying money for these little furballs. Many cats can be found for free at a local shelter, but special breeds can cost quite a hefty sum. That […]
The most expensive cars in the film and television industryIt's no secret that making movies is a very lucrative business, but it's not just about pointing a camera and shouting "Action! ". Every great cinematic masterpiece has many elements, but some of the highest-grossing films of all time have featured more than just talented actors. […]
The 50 highest paid athletes in the world
Sport is a multi-million dollar source of income for top athletes. In the world this industry is one of the most profitable which translates into considerable sums which return to the marks, the clubs and the chains of diffusion. But this multi-million dollar business […]
Share this article !
Subscribe to our newsletter
You will be the first to receive our best offers, exclusive promotions and travel tips. In addition, we will keep you informed of the places where you can travel.
READ MORE ON  YEET TRAVEL  
Top 12 Things To Do In HawaiiHere are some articles  related to visiting Hawaii: 1. Hawaii tourism 2. Hawaiian islands 3. Vacation in Hawaii 4. Traveling to Hawaii 5. Things to do in Hawaii 6. Hawaii attractions 7. Beaches in Hawaii 8. Hawaiian culture 9. Hawaiian cuisine 10. Hawaii hotels 11. Hawaiian resorts 12. Hawaii activities...
Hawaii : A Significant tourism Industry For The US, Attracting Millions Of Visitors Each Year.
Here are some articles  related to visiting Hawaii: 1. Hawaii tourism 2. Hawaiian islands 3. Vacation in Hawaii 4. Traveling to Hawaii 5. Things to do in Hawaii 6. Hawaii attractions 7. Beaches in Hawaii 8. Hawaiian culture 9. Hawaiian cuisine 10. Hawaii hotels 11. Hawaiian resorts 12. Hawaii activities...
Swim Into Chicago River Roast Restaurant in Chicago: A Breathtaking View and Delicious Dining Experience
A short walk from the Westin Chicago River North is the River Roast restaurant. With uncompromising views of the Chicago River, River Roast has brought a new kind of cuisine to the city, for locals and tourists alike.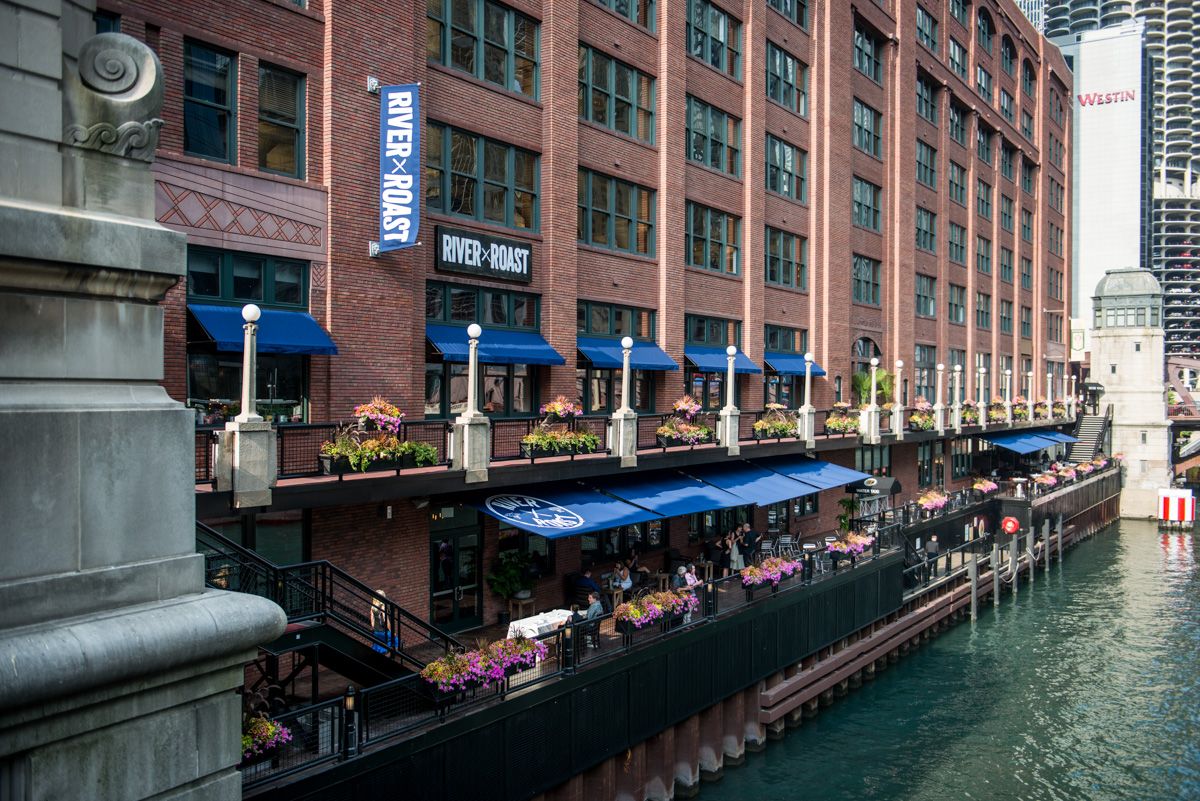 7 Reasons To Vacation In AustraliaSummer is comming !
If you haven't chosen a travel destination yet, it's time to make up your mind, because the longer you delay booking your plane ticket, the more expensive it is likely to be! Why not book for Australia?..

Traveling to Greece this summer? Get An Exclusive Access To Luxury Mykonos Villas,  Perfect white painted buildings and cobalt blue doors. Endless blue skies of the Mediterranean. Sparkling turquoise waters. Breathtaking sunset. Surreal panoramas. Romantic cobbled streets…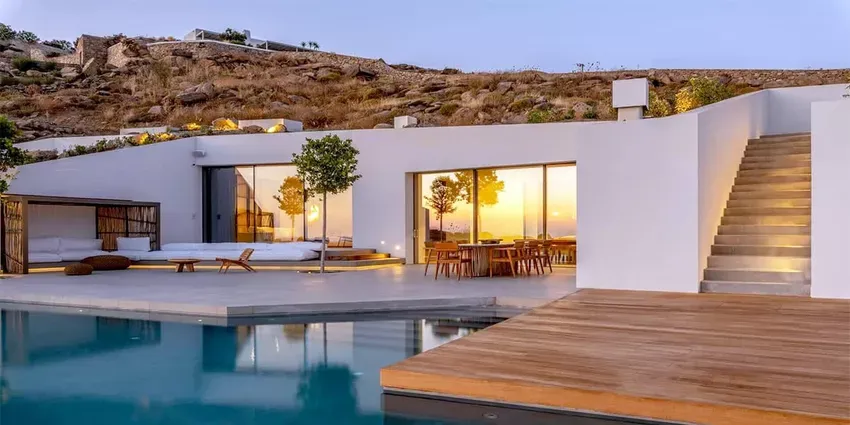 Greece, Portugal, Turkey, These Are The 25 Cheapest Places In The World To Go On Vacation
The majority of us lead a life that is dictated by a single phrase: "metro, work, sleep". Working 8 hours a day can become very exhausting both mentally and physically. Fortunately, we are going to relax your mind and body with the cheapest travel destinations in the world!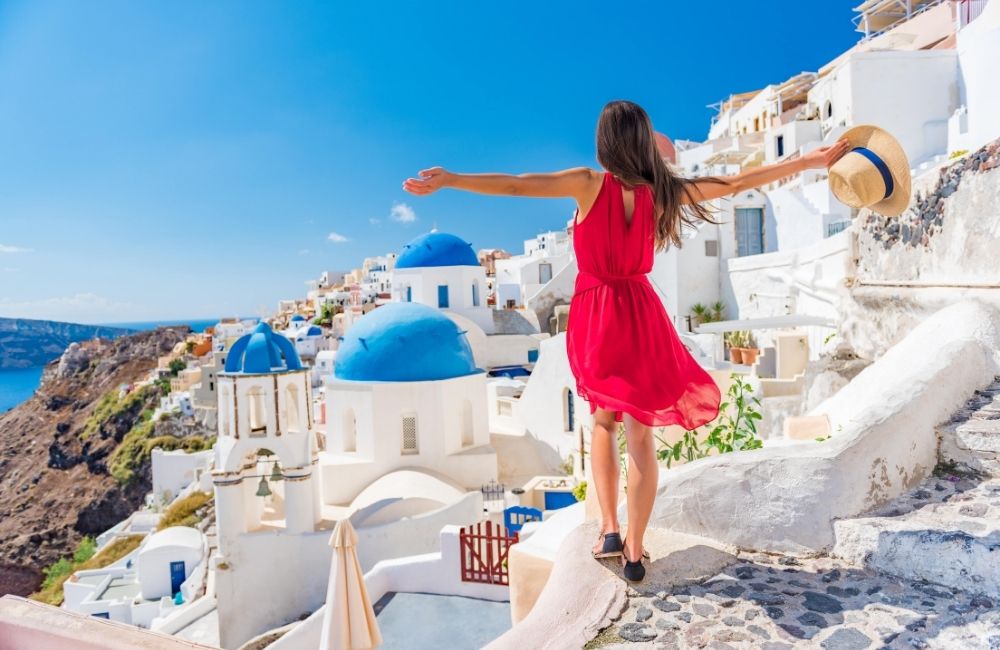 Los Angeles: Château Marmont, Celebrity Hotel To Become An Even More Private Destination
Already very exclusive, the seven-storey hotel will be even more "select" this year by becoming a private hotel. It will offer a range of services, including a private dining room...chateau marmont room 64 chateau marmont menu book chateau marmont chateau marmont rooms...

Discover India by Train with Luxury Maharajas Express Tourmaharajas express ticket price maharajas express route and fare maharajas' express photos maharajas' express train number maharaja express ticket price in rupees maharaja express booking maharaja express schedule maharaja express booking online...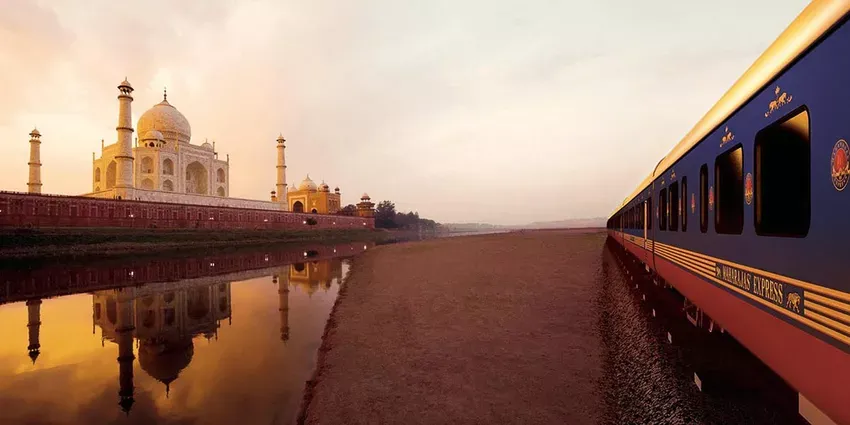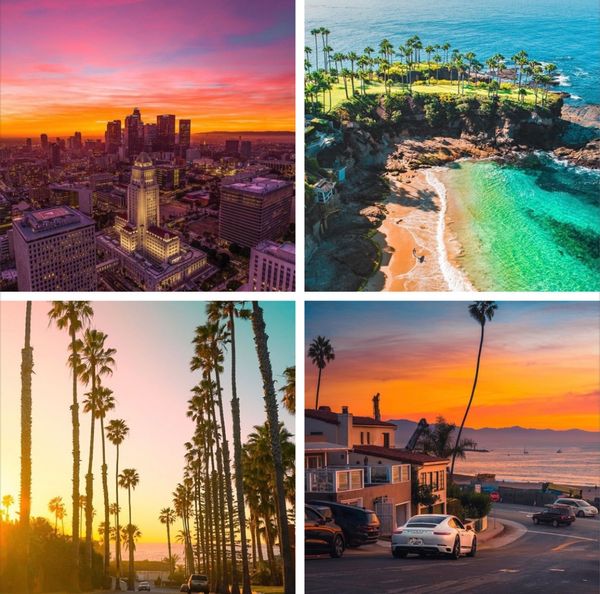 California: 5 Amazing Things To Do In San DiegoFind attractions, accomodations, hotel, parc, and resort that suits your style, from resorts that think big to little-known gems.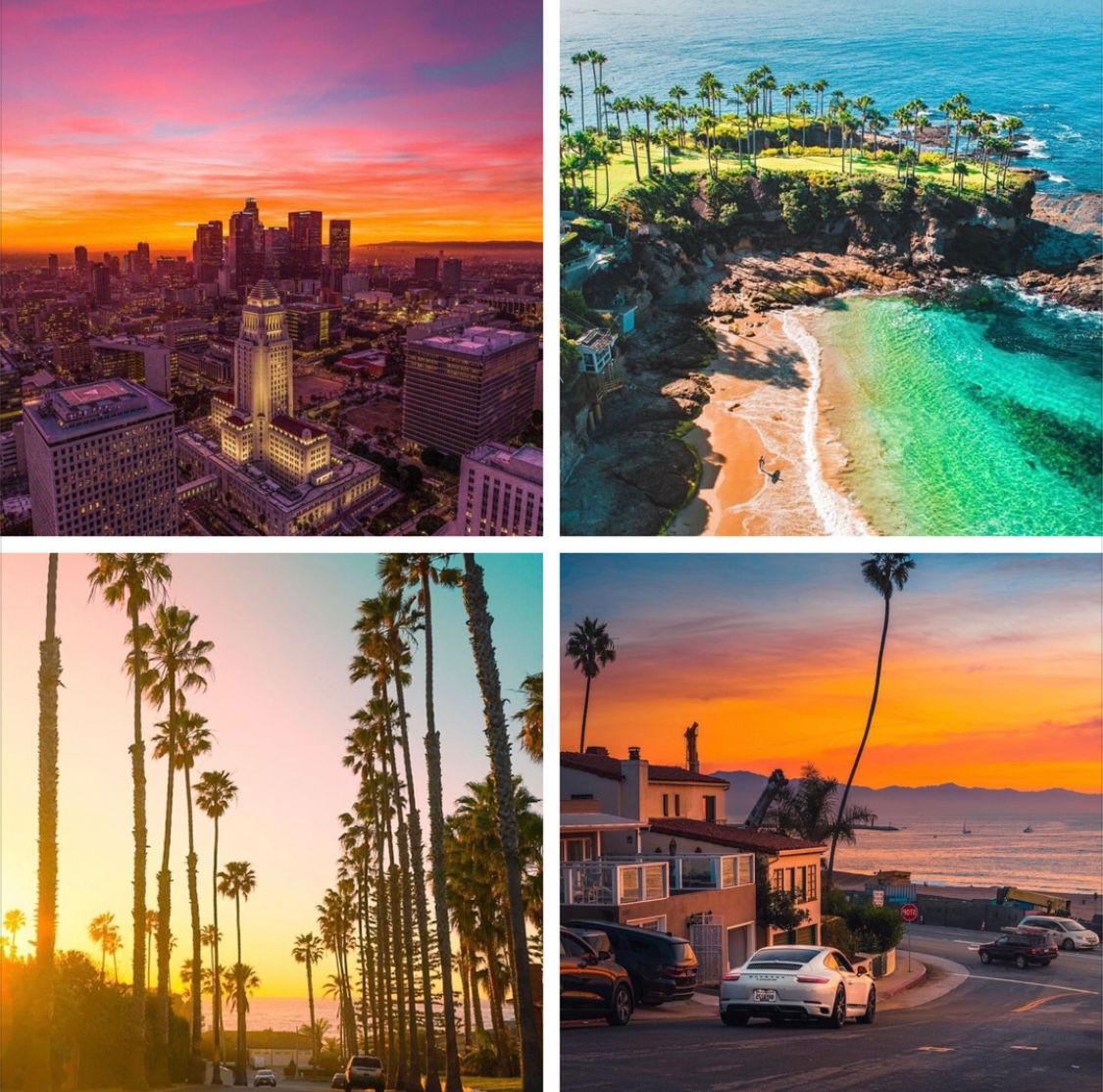 London's 10 Best Museums And Art Galleries To Visit In 2022
Art is as vital to humanity as breathing itself. From primordial cave paintings to classic portraits of romantics that took years to complete, art is a way of expressing ourselves that captures the hearts of others.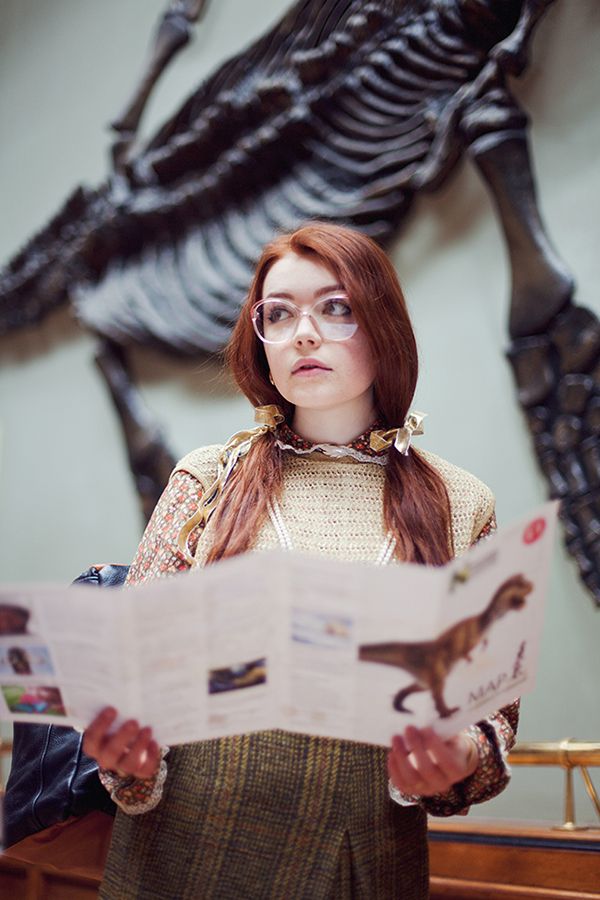 Inside the Oscar-worthy InterContinental Los Angeles Century City luxury hotel in Beverly HillsLos Angeles. The glitz and glamor of Hollywood, the scorching sun and plenty of celebrity spotting opportunities. If you haven't already convinced yourself to live the LA style, this luxury hotel certainly will be.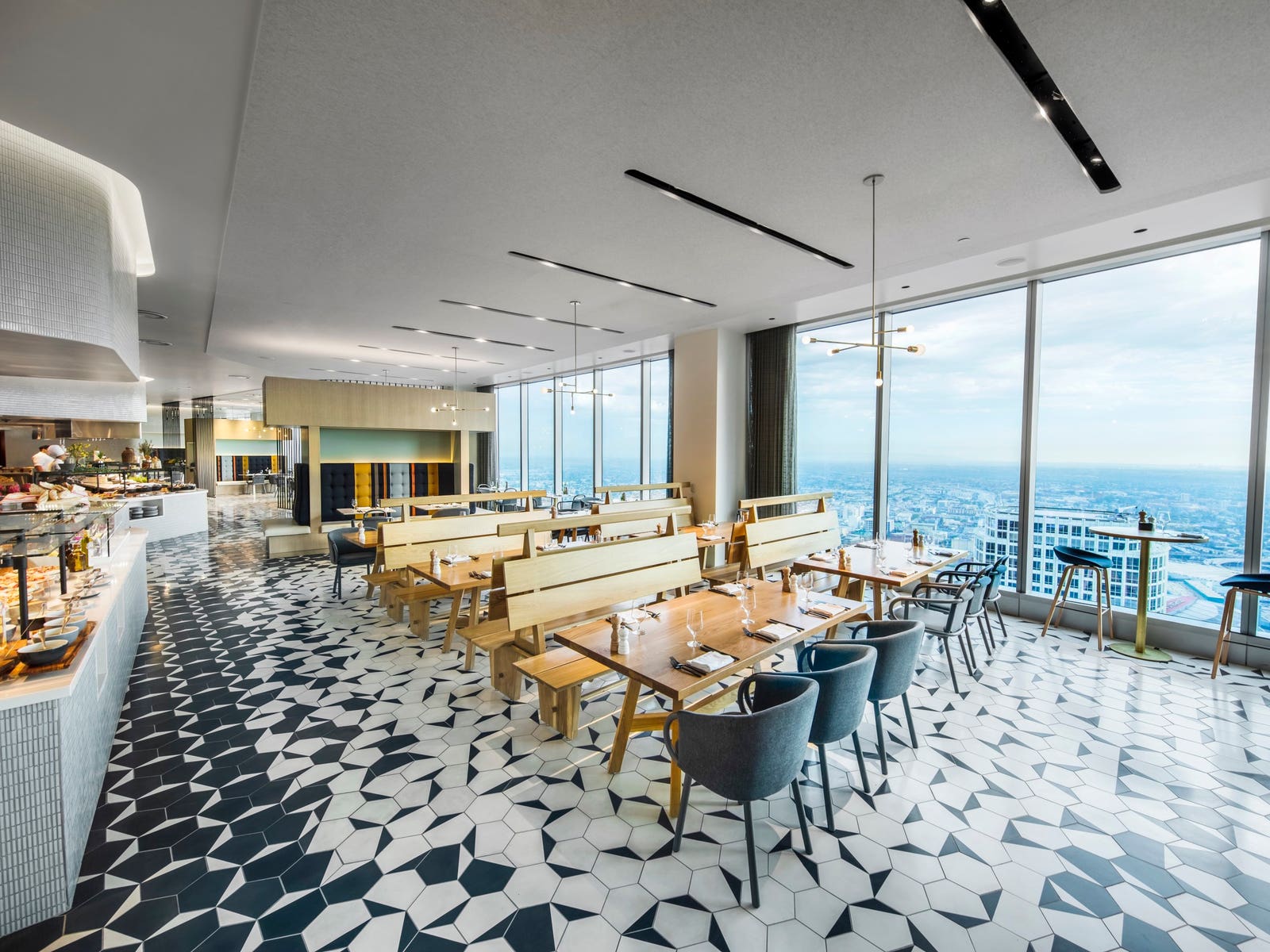 From California To Bangkok : A Jetsetter's Guide to SummerRoad trips can be a classic American experience, and no route is lovelier than Highway One between Carmel and Big Sur...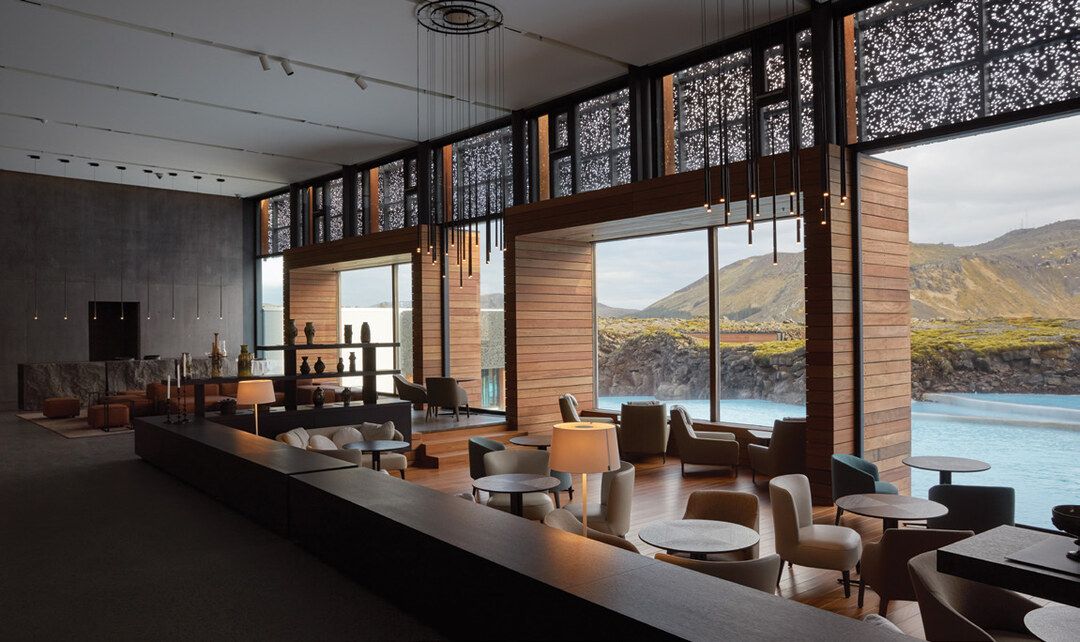 The Perfect Frost: 9 Good Reasons To Visit Venice In WinterWinter, summer, spring, autumn there is always a good reason to visit Venice. This is a unique and inimitable city in the world, which has such a magical and romantic atmosphere that it manages to enter directly into people's hearts.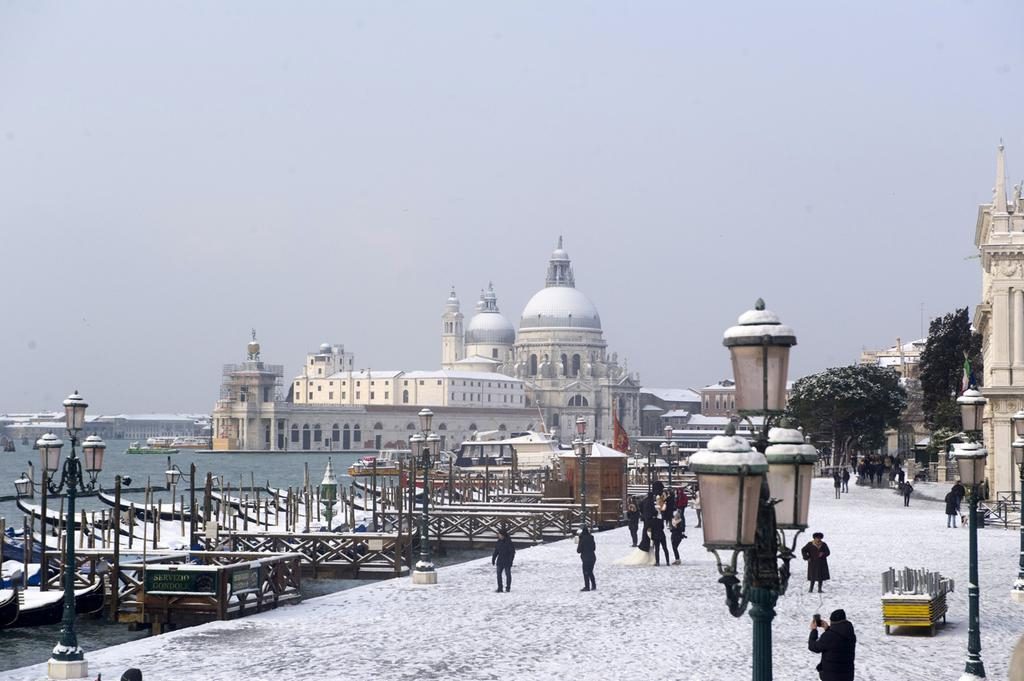 The Future of Traveling Well
AI concierge While virtual reality has the ability to immerse people in the experiences of others, meaningful travel will always come from getting out there and having your own.

Pilots Reportedly Making More Mistakes After Months Without FlyingOne of the industries most affected by the Covid-19 pandemic is commercial aviation.
Closed borders, confinements, tourism at a standstill ... airlines have seen their flights shrink. Thousands of employees in the sector have therefore had to go on partial unemployment or in reduced activity .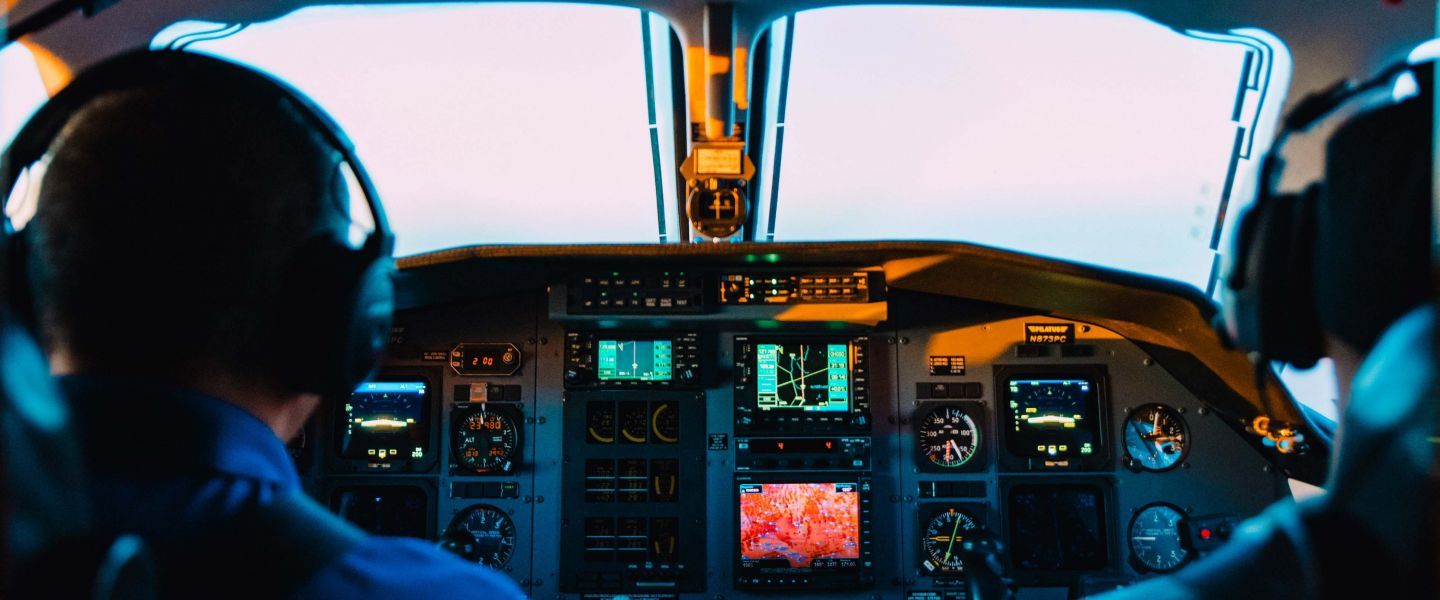 This Christmas , You Could Experience The Lush Life in La Plagne, France.
While you may be thinking that winter is still several months away, it is always best to book a place in La Plagne as early as possible.
Travel: The 21 Destinations To  rediscover In 2021
After a trying year, 2021 is synonymous with hope and renewal, with the desire to sail towards other horizons, favoring nature and ecotourism. Discover our selection of destinations, near or far, to awaken the spirit of travel and recharge your batteries.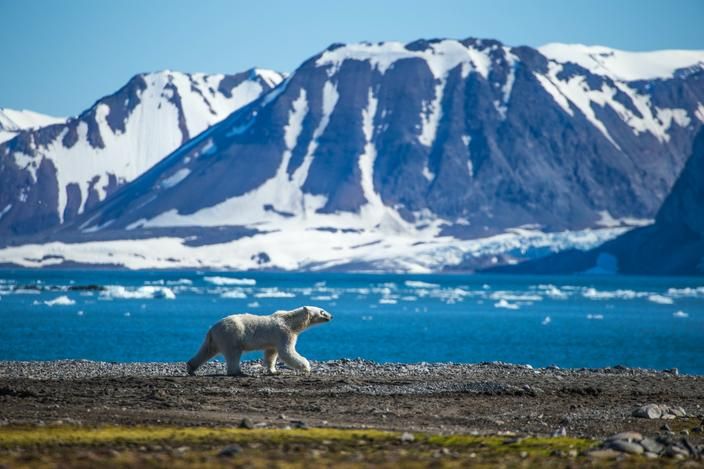 14 useful Airport Hacks That Could Change The Way We Travel Airports are dynamic spaces, full of travelers who strive to get from point A to point B with as few hitches as possible.

European Countries, Ranked From Worst to First : Find out Which One Is Best Place To Live And To
A YEET Travel,  we asked ourselves this question, and considering how many countries are in Europe, we decided there are plenty of things not to love. It's a tough pill to swallow, but a good deal of Europe's 44 official countries (as recognized by the United Nations) ...
Travel From New York To Paris In Less Than An Hour Could Be Soon Possible Thanks To HyperloopHyperloop:
Project by Elon Musk and now a lot of Startup, it is a tube in which capsules are propelled by magnetic field. For the moment, they travel at the maximum at 1000km / h, that is to say the speed of an airliner approximately. So a little more work before arriving in New York in 1 hour...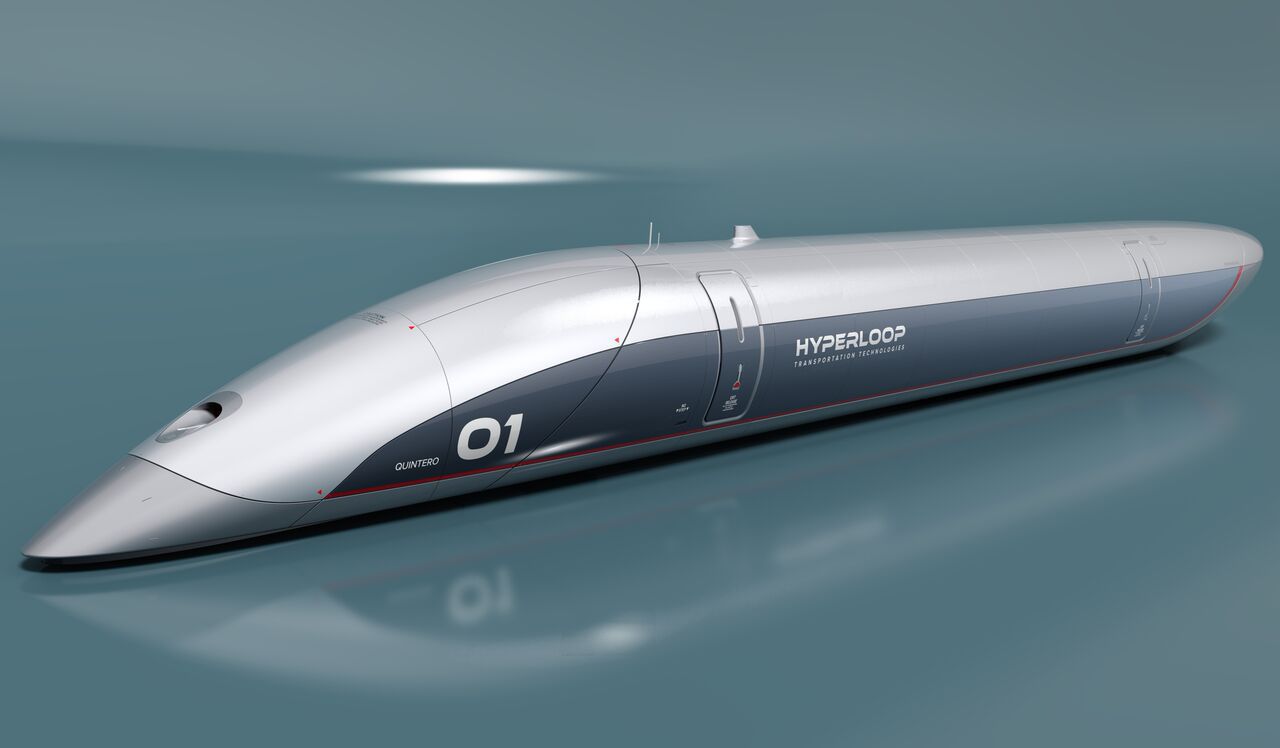 We Found The Best City In World To Live
Auckland is officially the best city to live in the world Populated by art museums, an expert in Sauvignon Blanc and slightly impacted by the Covid, this New Zealand city would be a small daily paradise.

Visit Brussels In 3 days: What To Do? Our Practical Guide  
Brussels is considered to have multicultural vibes that initially make everyone feel right at home in its historic and hip streets that are full of friendly diversity. Architectural feats and tasty delights with the cultural quirks, Brussels has it all.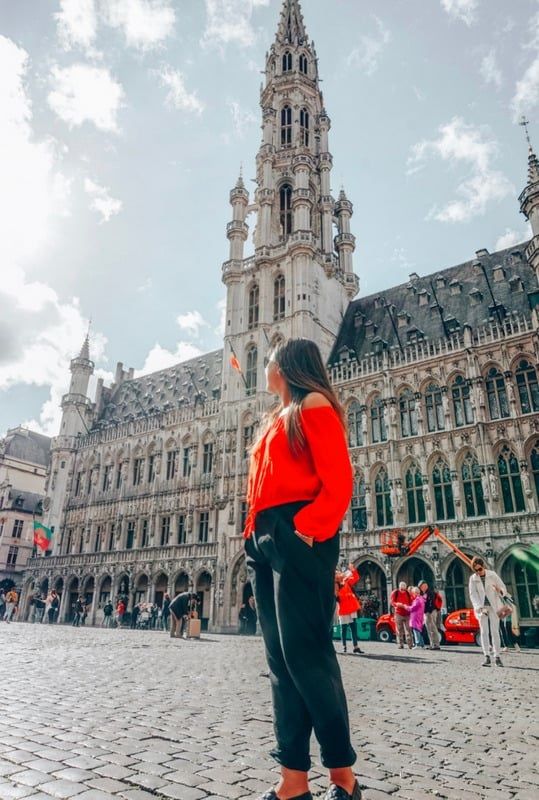 Palazzo Grimani: A Sumptuous Venetian Palace
Palazzo Grimani belonged to a doge and then to his son, a cardinal who had the virtue of being a great collector. Until 2022, his sculptures are exceptionally returned to their place of origin. Breathtaking beauty.

Europe : 7 dream Pools To Cool Off In France This Summer
No need to travel far to take a dip in an idyllic setting. Our selection of indoor and outdoor pools, to swim with panache every vacation.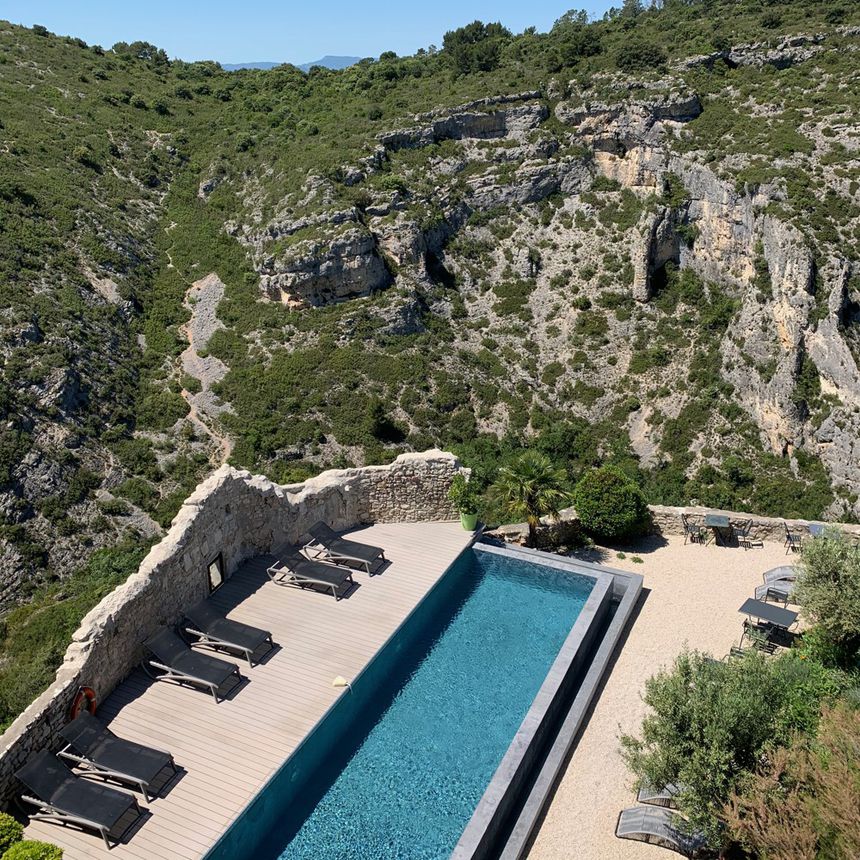 Blue Dragon River Portugal : The Fascinating Tale Of The Odeleiteodeleite river odeleite river portugal odeleite river

Work Abroad While Traveling? Here Are The Top 20 Jobs To Consider
Working abroad is a great opportunity for young graduate For a first professional experience, many young people dream of working abroad. embarking in working holiday programs such as "young" visa for traveling which allows young people aged 18 to 30 to travel.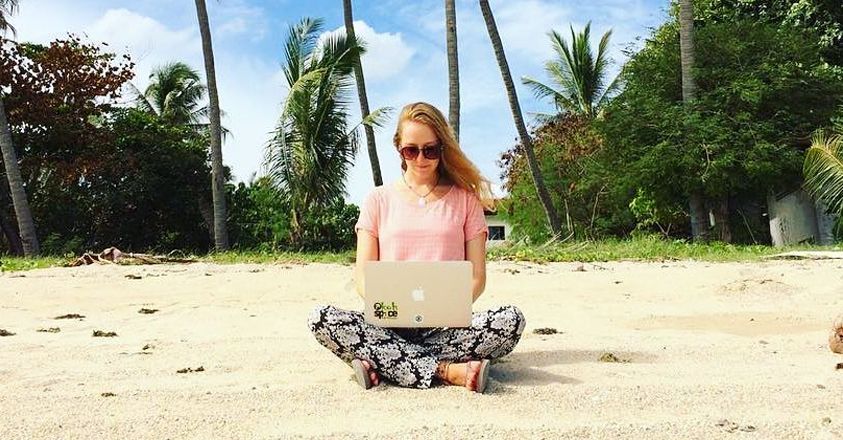 Kerala, An Indian God's Own Country Where Life Embraces Nature And Capital Of The World's First Martial Art
Embark upon your journey with Kochi, a major port city on the Malabar Coast of India bordering the Laccadive Sea, a part of the Arabean Sea.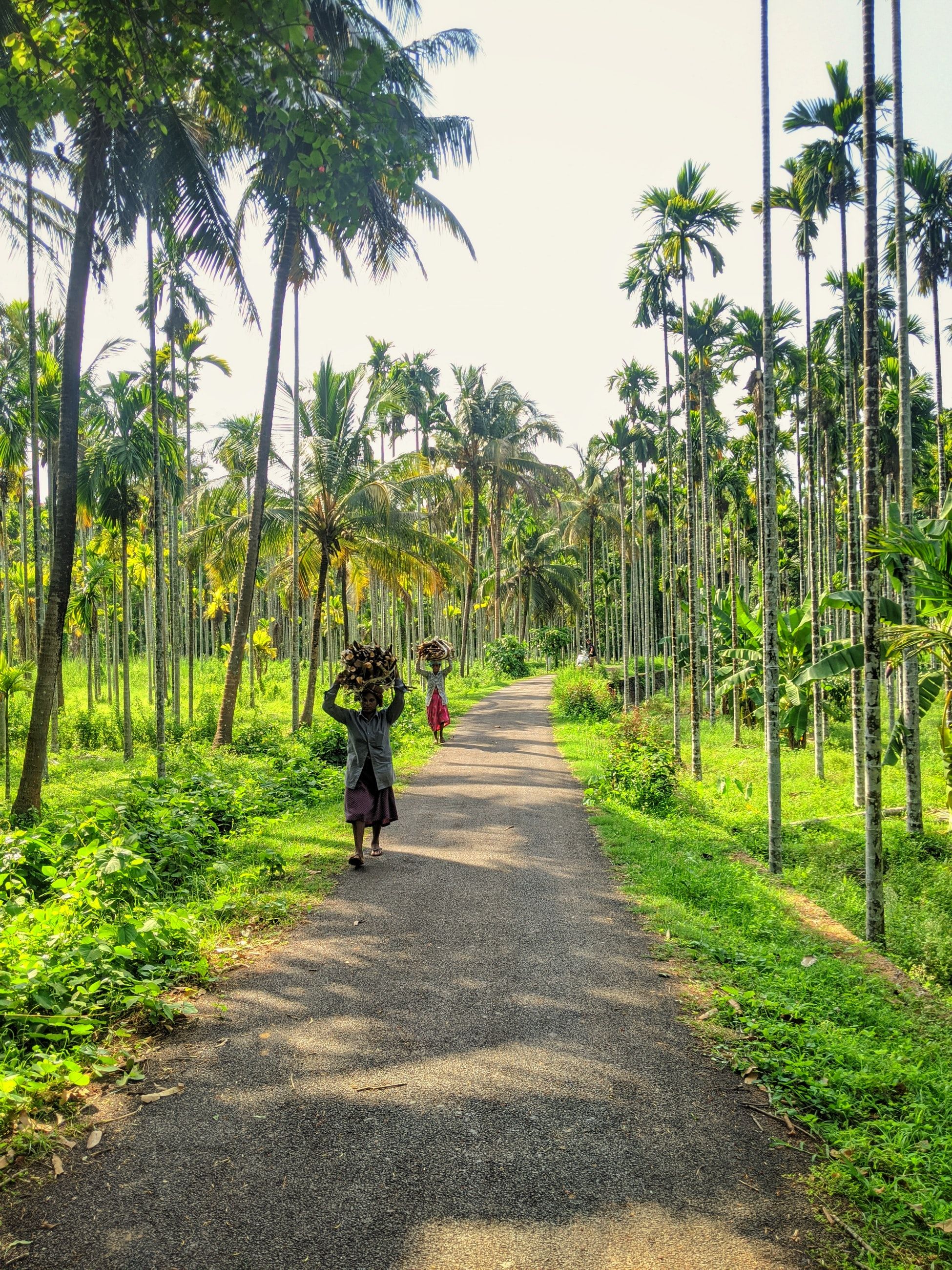 Japan : Yeet's Backpackers Guide For An Extraordinary Trip, Even After The Coronavirus Pandemic
Between countryside and megalopolis, discover the different facets of the land of the rising sun. From Tokyo to Kyoto, see the best Japan has to offer in this exclusive guide...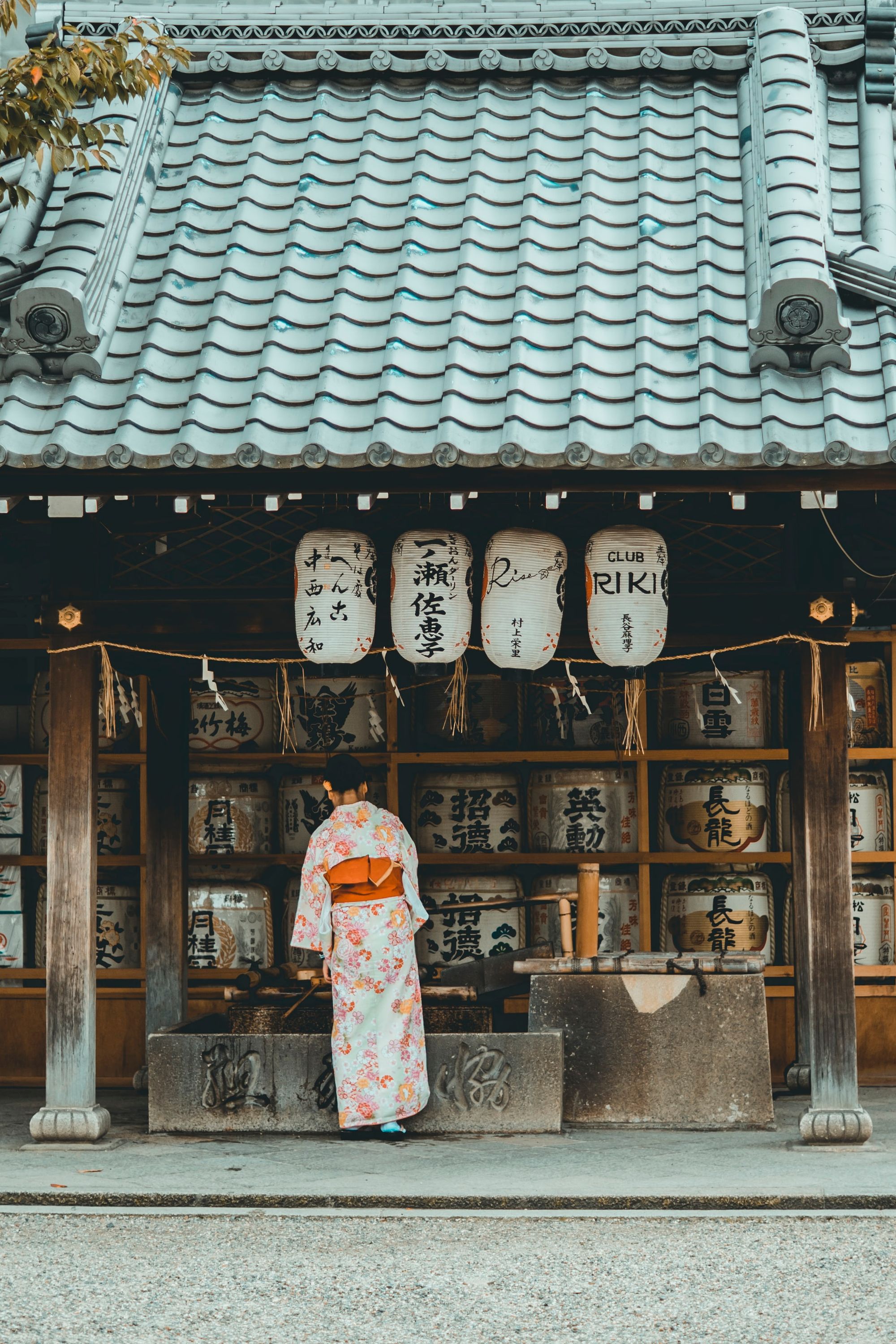 A Trip In Madurai, India : The City That Never Sleeps
Whilst traveling to South India, one gets a chance to discover the city that never sleeps. Nestled on the banks of the Vaigai river is this 2500-year-old city.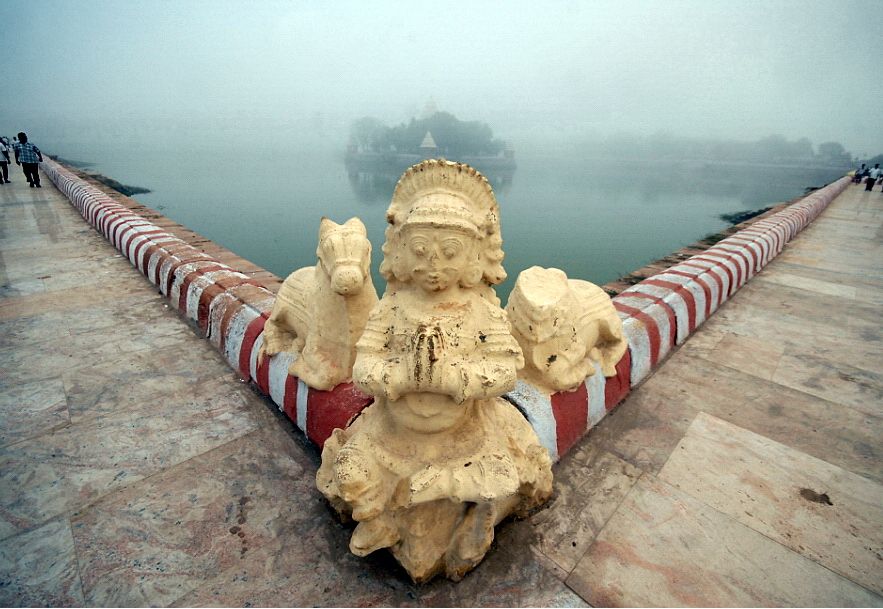 WHERE TO TRAVEL FOR HEALTH RETREAT?
How Wellness Retreats Are Booming , Becoming Travelers Favorite Vacation To Relax And Recharge.
These Five Ultimate Retreats Are To Be Checked Out And Booked As Soon As Possible.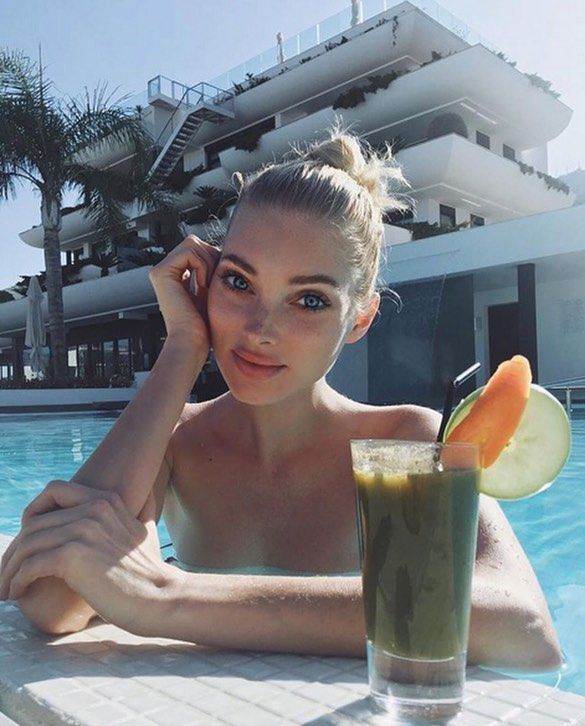 The Most Prestigious Hotel Swimming Pools In The WorldAre you planning to take a refreshing vacation in the scorching summer sun, looking for a quiet place to relax by the water? These prestigious pools will do the trick.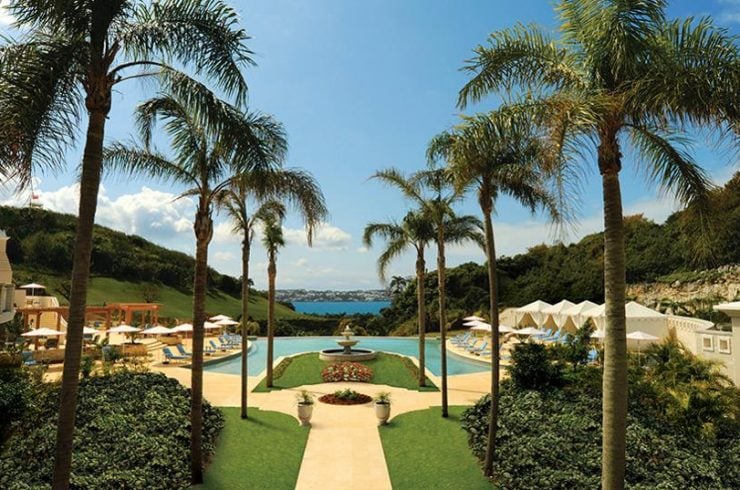 WHERE TO TRAVEL IN NEW YORK CITY?
Are You Planning A Trip to New York City? Here Are Some Interesting Events You Can Attend In One Week.
This city never sleeps for a reason — there's way too much to do. Catch an art show in Chelsea or a play Off Broadway.Head to an underground venue to see your favorite band play live or to a pop-up for a mouthwatering prix fixe meal.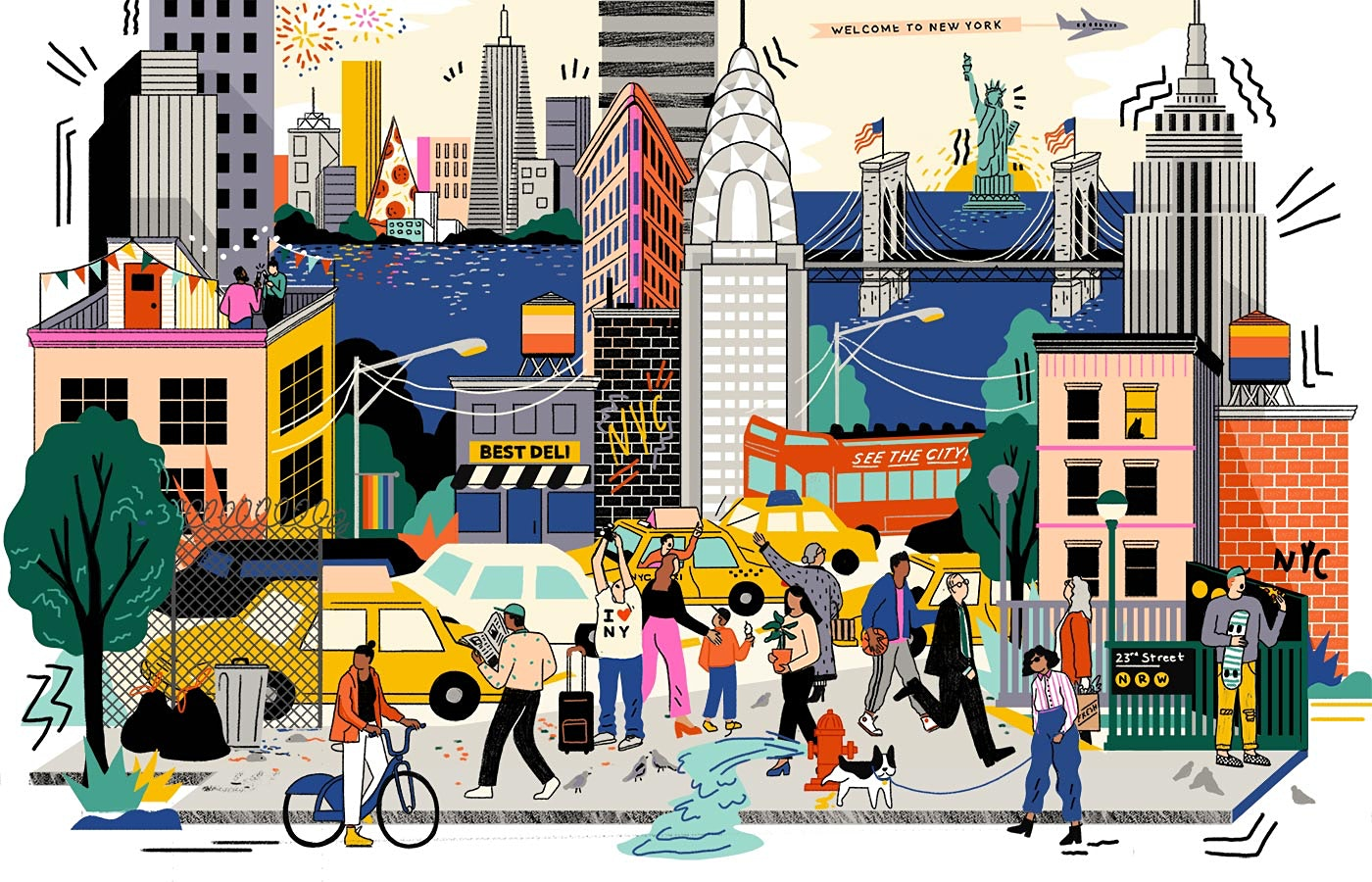 WHERE TO TRAVEL IN EUROPE?
Spending Summer In Europe?Explore Top attractions - Experience The Best Of Your Destination With Attractions, Tours, Activities.
Recommended in Europe Our top picks for Europe experiences to get you started - A courtesy of booking.com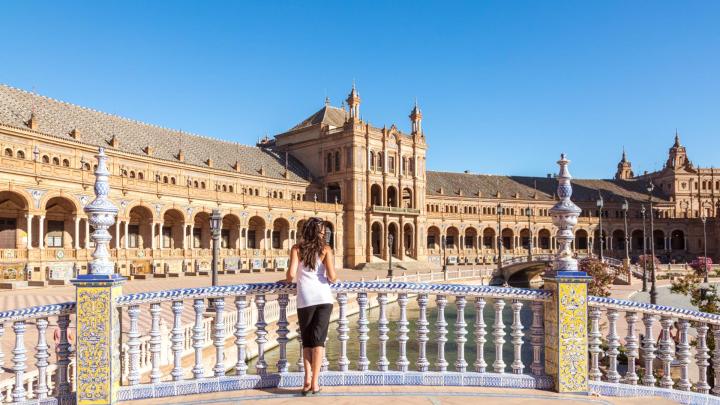 WHERE TO TRAVEL IN FRANCE?
France : These Exquisite Luxury Properties Could Be Yours To Rent On Airbnb Luxe And Prices Are Ridiculously high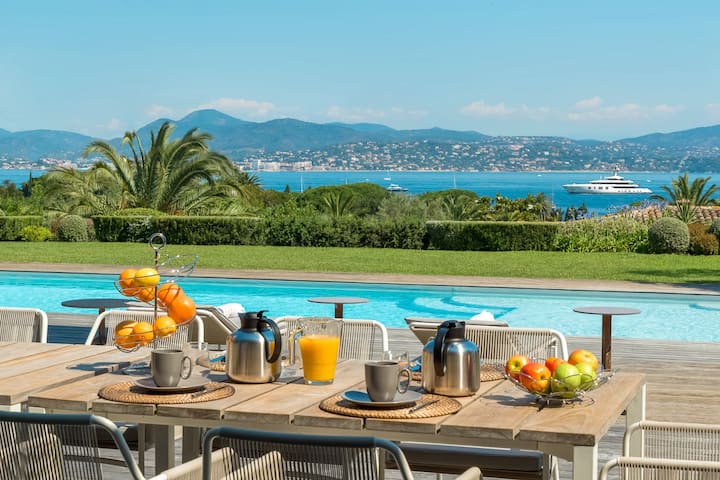 WHERE TO TRAVEL IN AUSTRALIA?
Australia : Surfer Dies After Shark AttackY
Flash News A surfer died after being attacked by a shark on a beach north of Sydney, Australian authorities said Tuesday (May 18th). The accident happened in the morning at Tuncurry Beach, located about three hours from...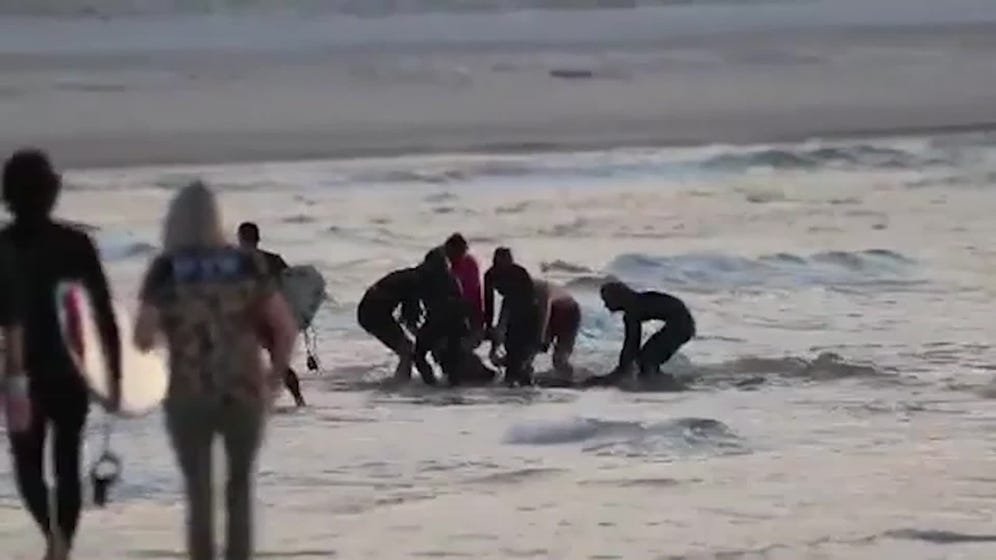 WHERE TO TRAVEL IN BERLIN?
Post- covid Tourism: Things To Do In Berlin
Updated 0658 GMT (1458 HKT) May 20, 2021 By Loic Henry What should you visit in Berlin? Small selection of places to visit that come off the usual tourist trail: Peacock Island I don't say anything so as not to spoil the fun. Just be aware that access is a...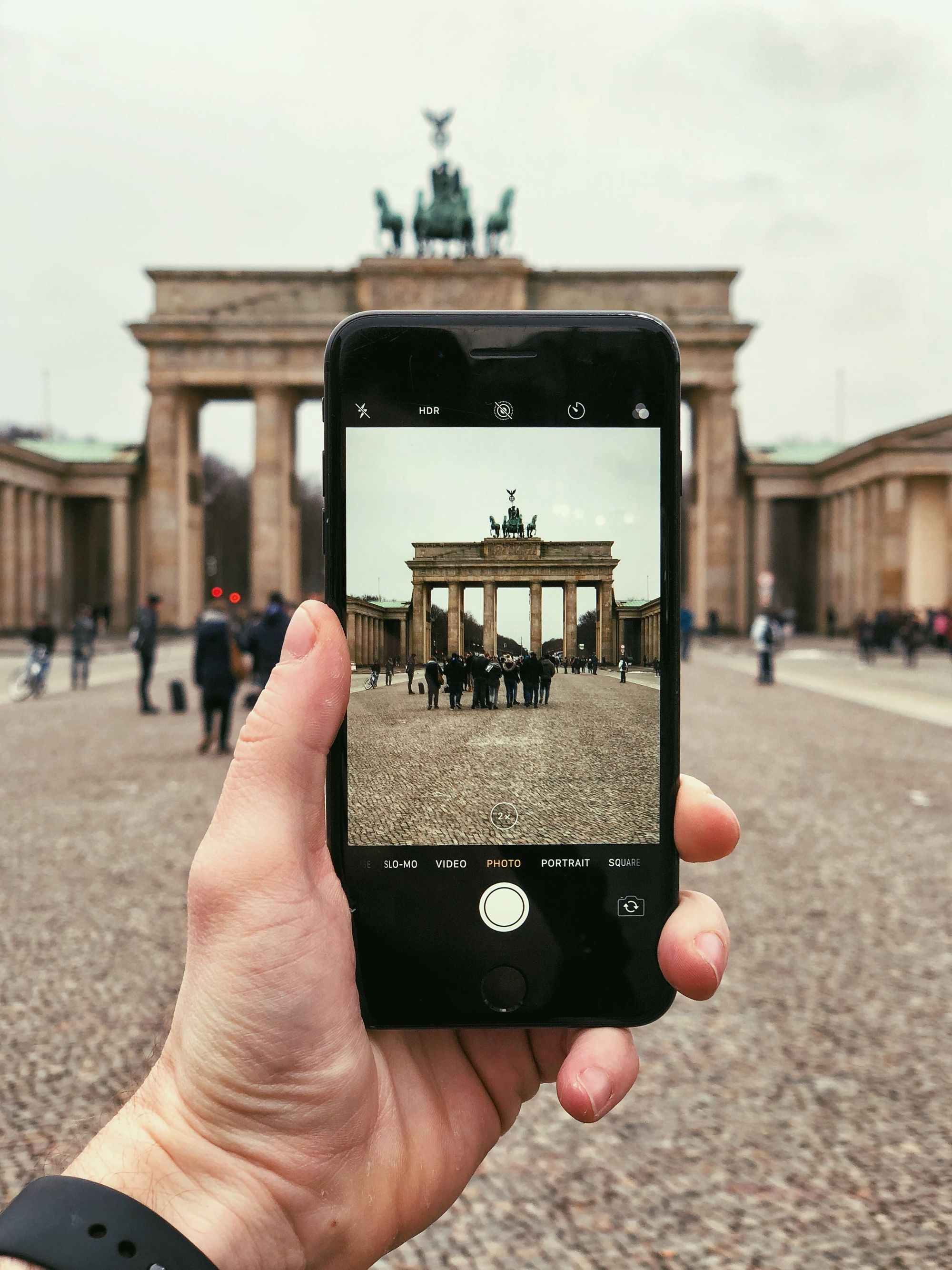 WHERE TO TRAVEL IN ASIA?
Asia's most lavish holiday villas for a luxury 'isocation' experience
Accommodation, Asia, Indonesia, Regions, Thailand, Vacation Rentals Yes. You read it correctly – isocation. No typographical errors here. We know how the pandemic and the quarantine have sparked a phenomenal new wave of creativeness among people – learning new skills, discovering new hobbies, and – to the travel community – inventing new words. Isocation: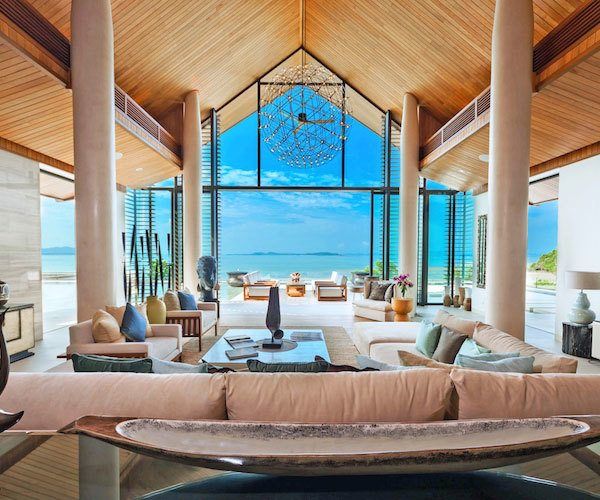 Apr 29, 2021 9 min read
WHERE TO TRAVEL IN MEXICO?
Why Australia Has The Best Beaches, Not Mexico
By Nicole Bass | What Mexico lacks (aside from a tiny strip off northern Baja) is temperate/sub-Antarctic beaches.And while Mexico's marine life makes Mediterranean islands (definitely overrated) look sterile...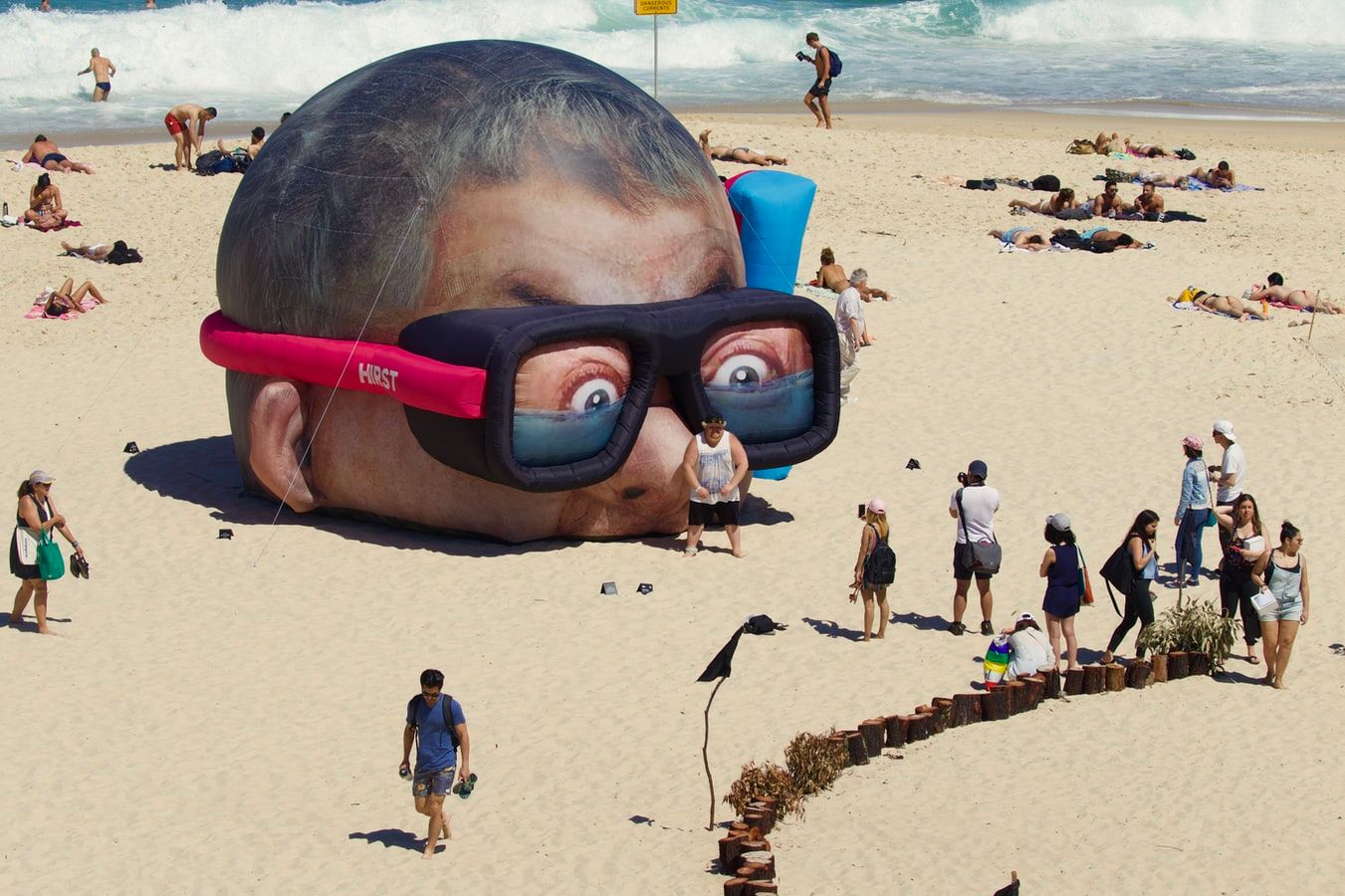 Whether on the beach in Malibu, the shores of Lake Como or hidden in the Greek islands, we 've spotted nine houses of character on Airbnb, and the keys could be yours to rent this summer.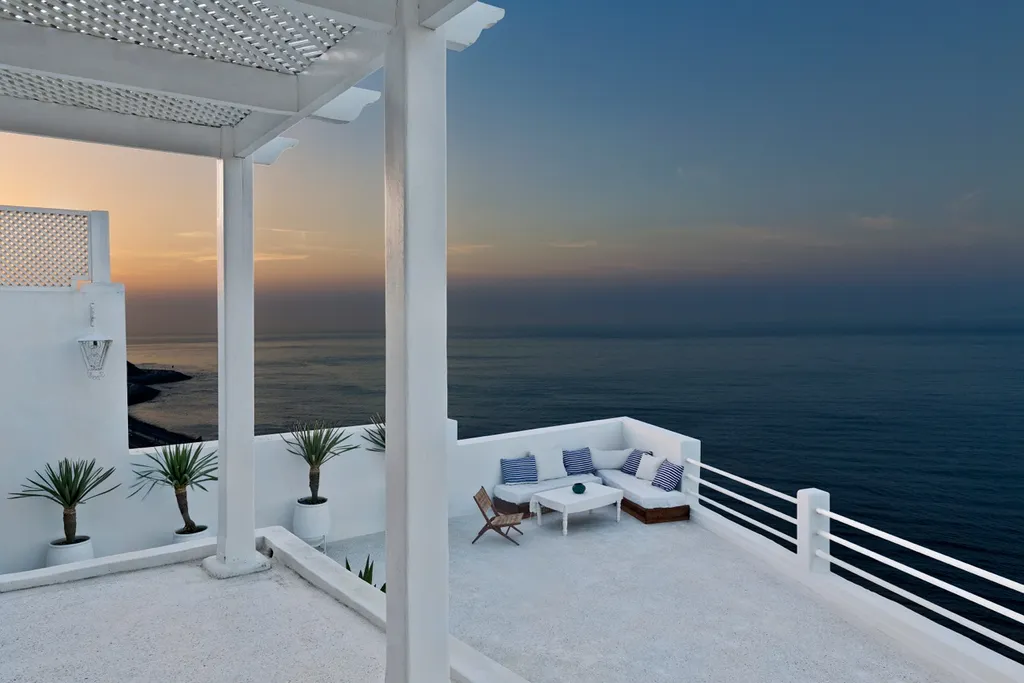 Airbnb The Best Houses With Sea View You Could Rent This Summer Are On Airbnb.By Natasha Vila | To forget lockdowns, quarantines, and travel restrictions, during COVID And beyond, one could imagine getting an overview of the beautiful houses plunging onto the most beautiful Normandy and Breton beaches for rent on Airbnb.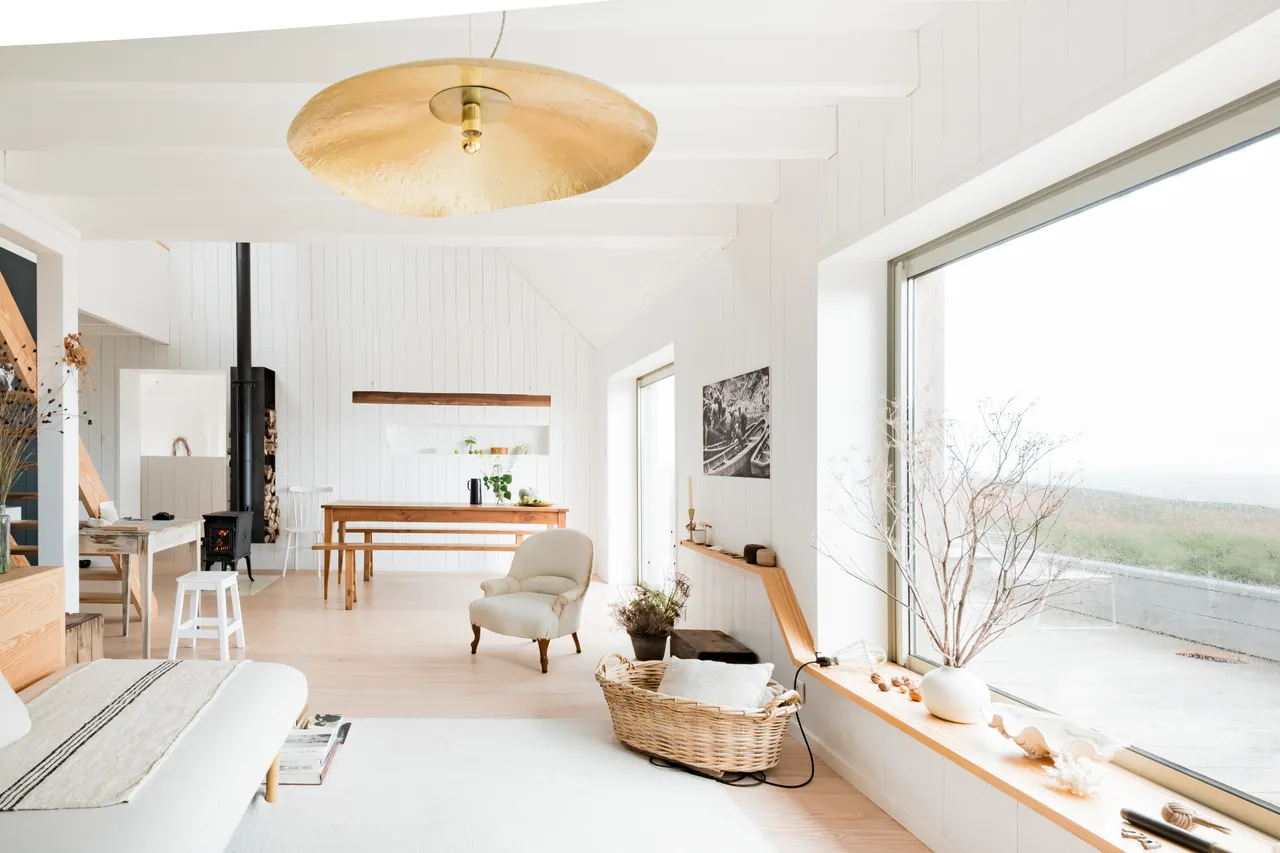 WHERE TO TRAVEL IN RIO DE JANEIRO?
Rio de Janeiro 10 Reasons To Make Brazil Your Summer Destination.
By Alexandra Di Greco | The beach, something of an agora brasiliera, is an integral part of life in Rio, more so than in any other city in the world, producing the delightful sensation of being on an endless vacation.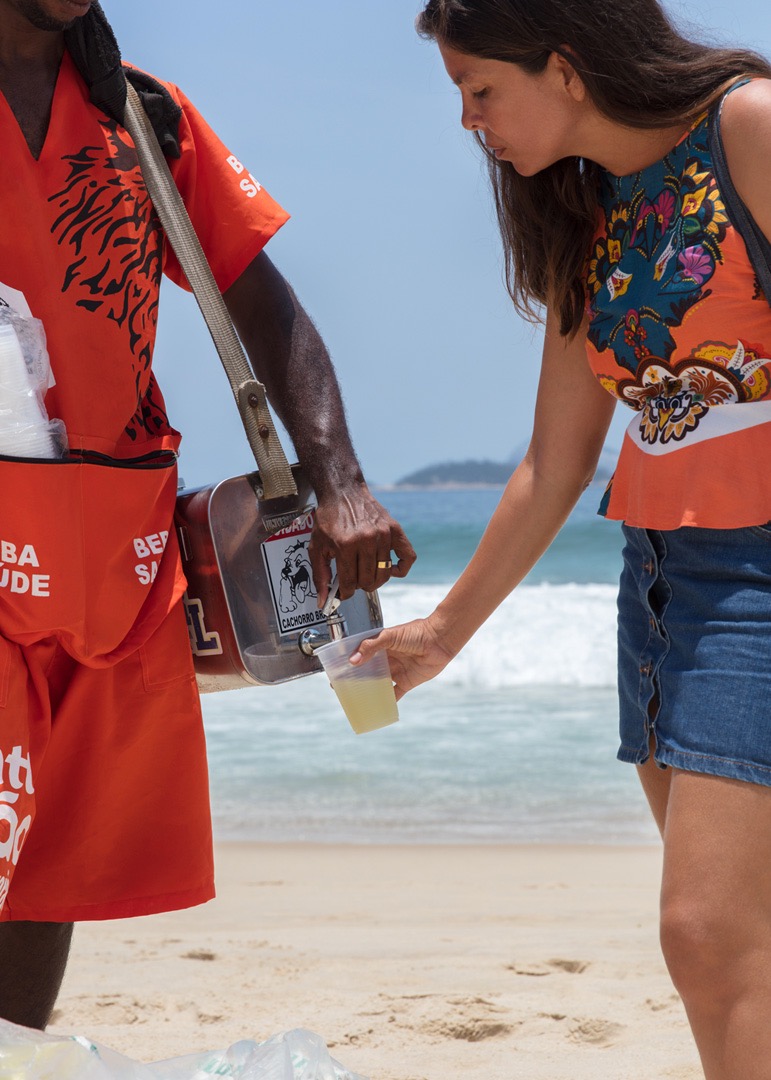 Berlin: The Edgy City, From Its Fashion To Its Architecture And Charged Political History.
By Joan Ulrich | With a population of almost 4 million people, Berlin is the second most populous city proper in the European Union and the seventh most populous urban area in the European Union.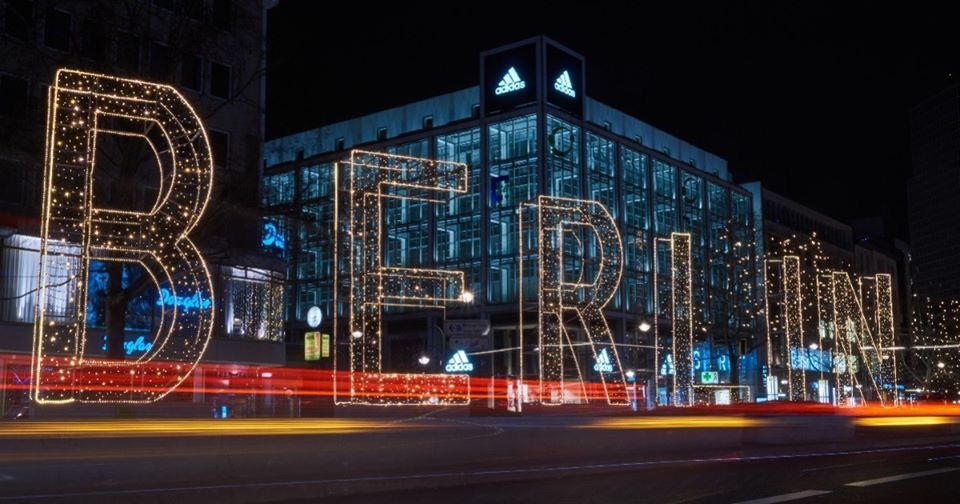 Turkey: French Tourist Jailed For Attempting To Bring Home A Holiday Souvenir.
Turkey: French Tourist Jailed For Attempting To Bring Home A Holiday Souvenir.Turkey: When Bringing A Holiday Souvenir Can Lead To Jail The ruins of Side in Turkey Joël Soler, a French documentary filmmaker has paid the price for the very strict regulations that Turkey applies regarding the possession of antiques and old stones. He was held in prison for fifty days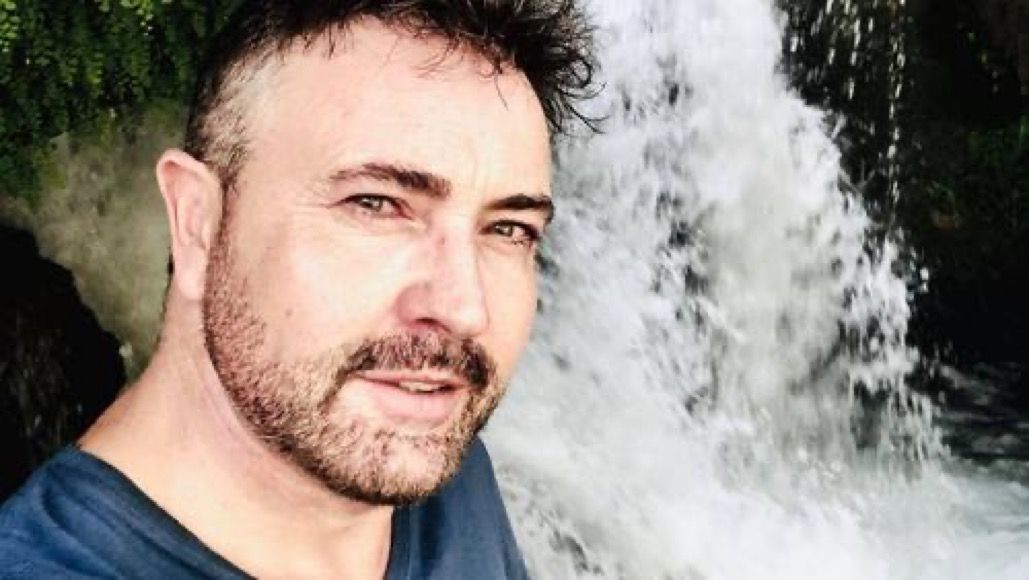 How to get a Black Friday travel deal during the pandemic.Major travel sites are offering deals up to 75% off on Black Friday. Millions of Americans expected to travel for Thanksgiving despite CDC warnings Americans plan to travel on holiday after CDC provides stay-at-home guidance; Laura Ingle reports. You can plan your next great escape, even in turbulent travel times.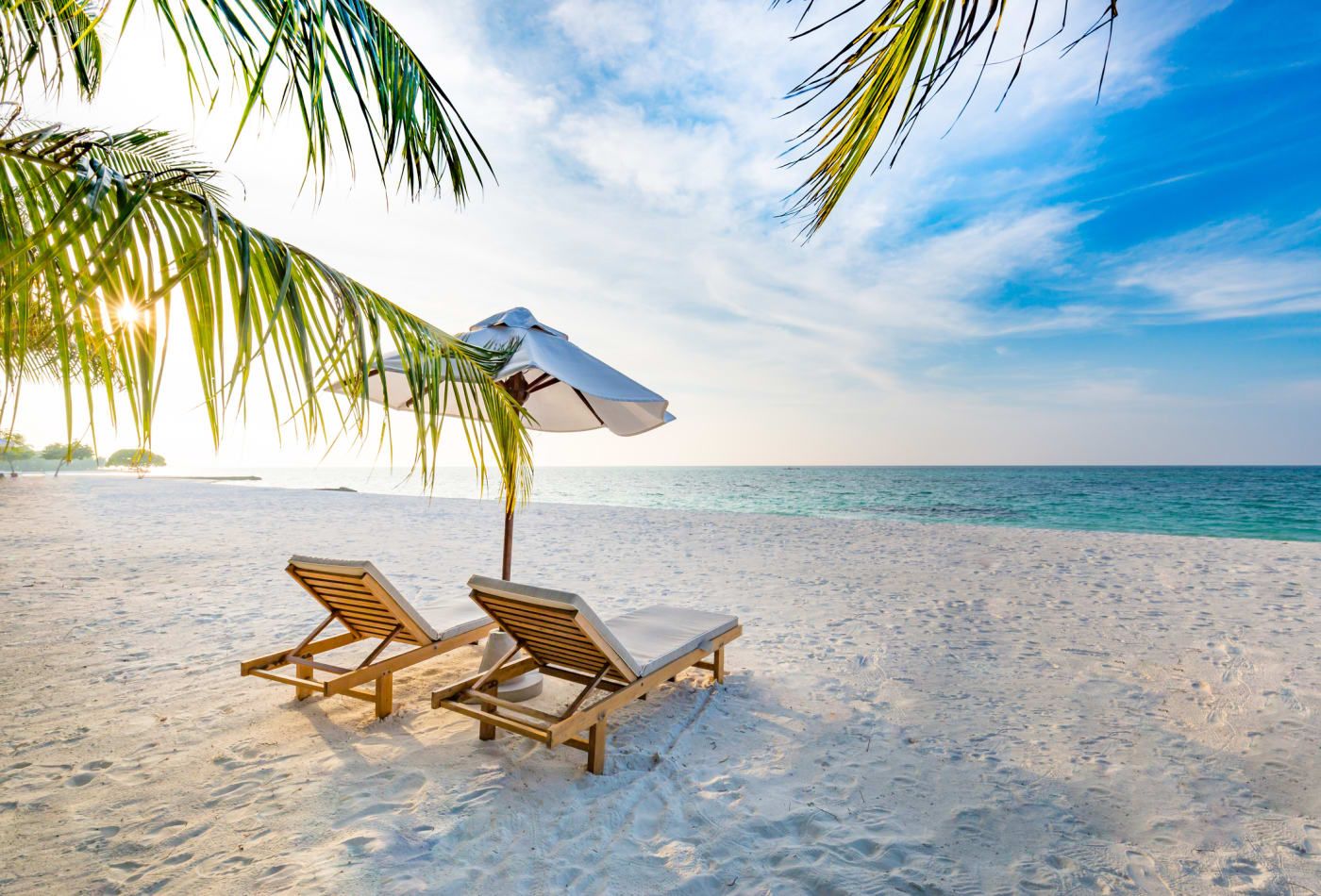 Syracuse - Sicily - Italy - A World Heritage Site.Siracusa is a historic city in southern Italy, the capital of the province of Syracuse. The city is famous for its rich Greek history, culture, amphitheatres, architecture, and as the birthplace of Archimedes.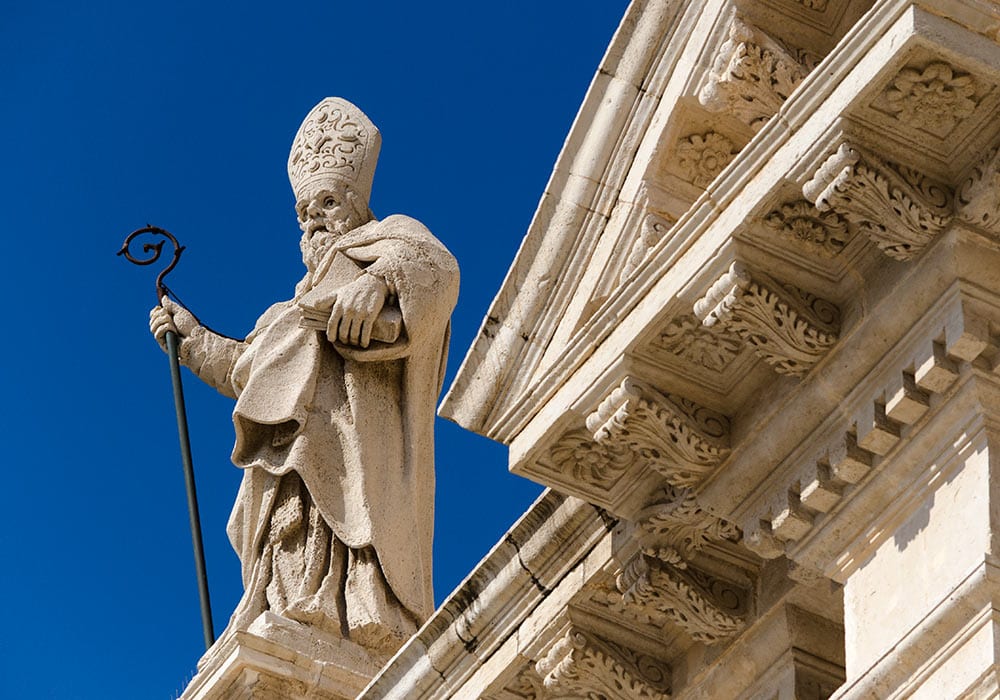 Santorini Thira, Greece.Santorini is romantic sunsets, amazing landscapes, unique architecture and delicious food. Walk around the island to discover its secrets, from the typical white houses, great monuments, fantastic art and archeological sites, to the local ports and heavenly beaches. Everything you are looking for in a relaxing, beautiful vacation is in.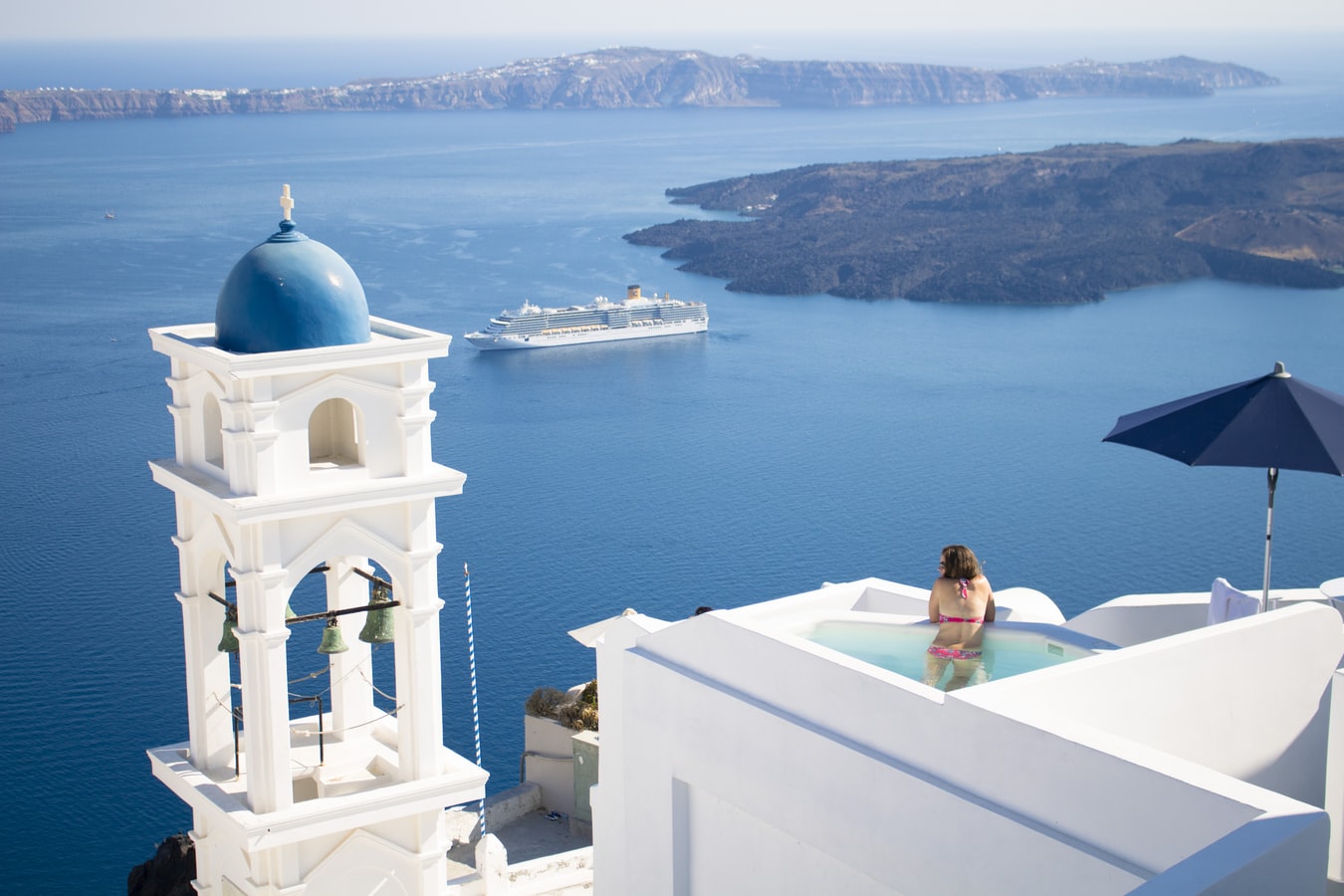 Welcome to Las Vegas!Las Vegas is a shimmering seductress promising excitement, revelry, and fortune. A town literally built to entertain, the 'Sin City' of today is so much more than the gamblers den of mobsters and rat packs it once was. Enjoy world-class shows, attractions, dining, and more! How to get to Las...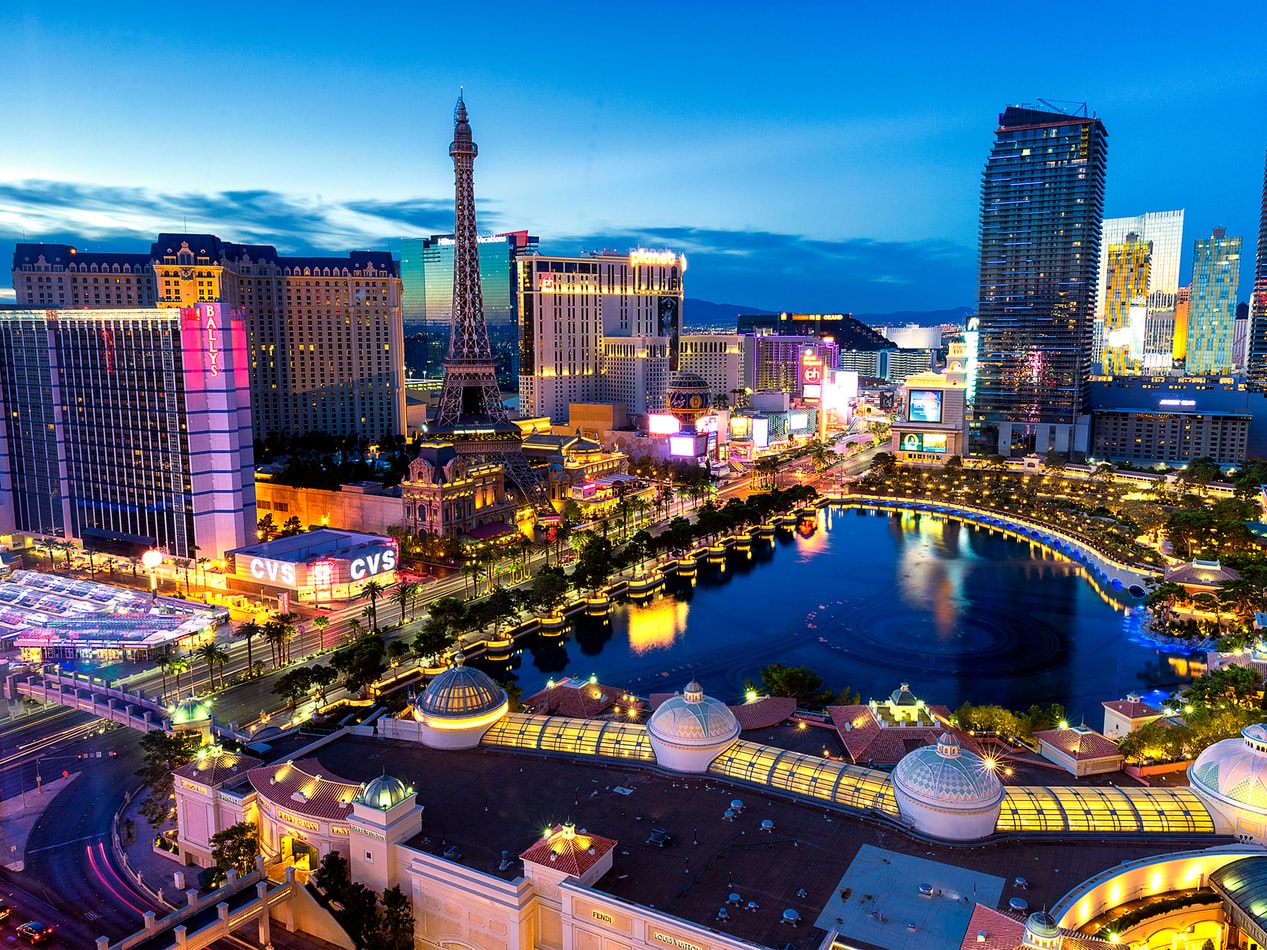 U.S. Issues Travel Advisories for Two Popular Spring Break Destinations.Dramatic cold spells, extreme winds, and natural disasters have punctuated the winter season, leaving many Americans seeking sunny beach destinations for spring break. The Caribbean is often a top choice for sun-seekers, but this year, the U.S. has issued a travel advisory for two popular island destinations. The U.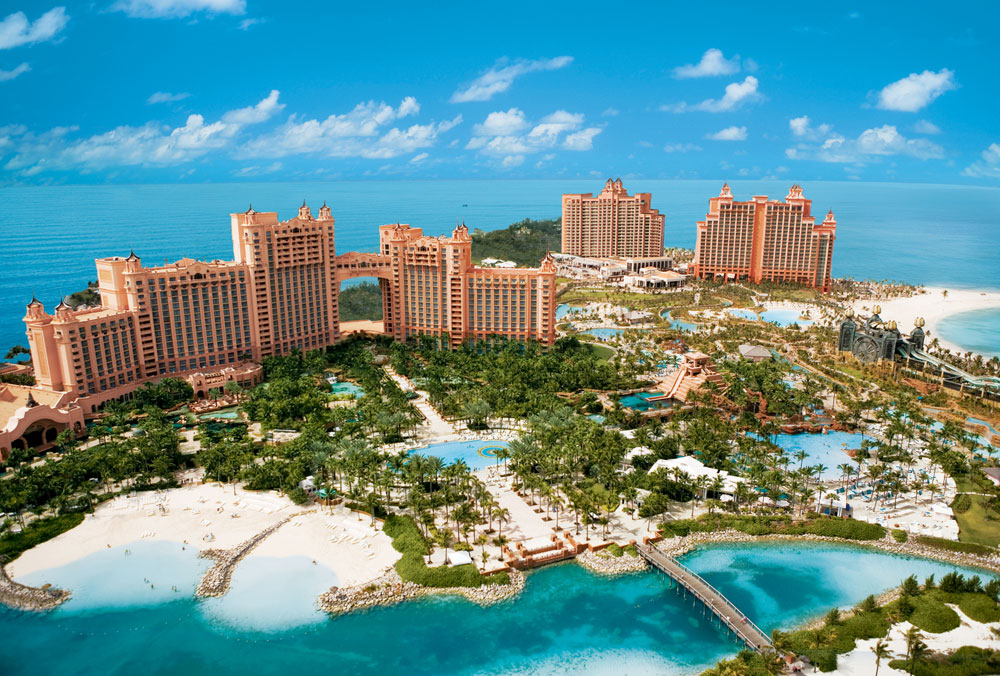 Bora Bora: Jewel of the South Seas.Undoubtedly the most celebrated island in the South Pacific, Bora Bora is French Polynesia's leading lady. Her beauty is unrivaled and her fame, unwavering. Bora Bora is one of the few places on earth that everyone hopes to witness in their lifetime—and once you see it, you are forever ...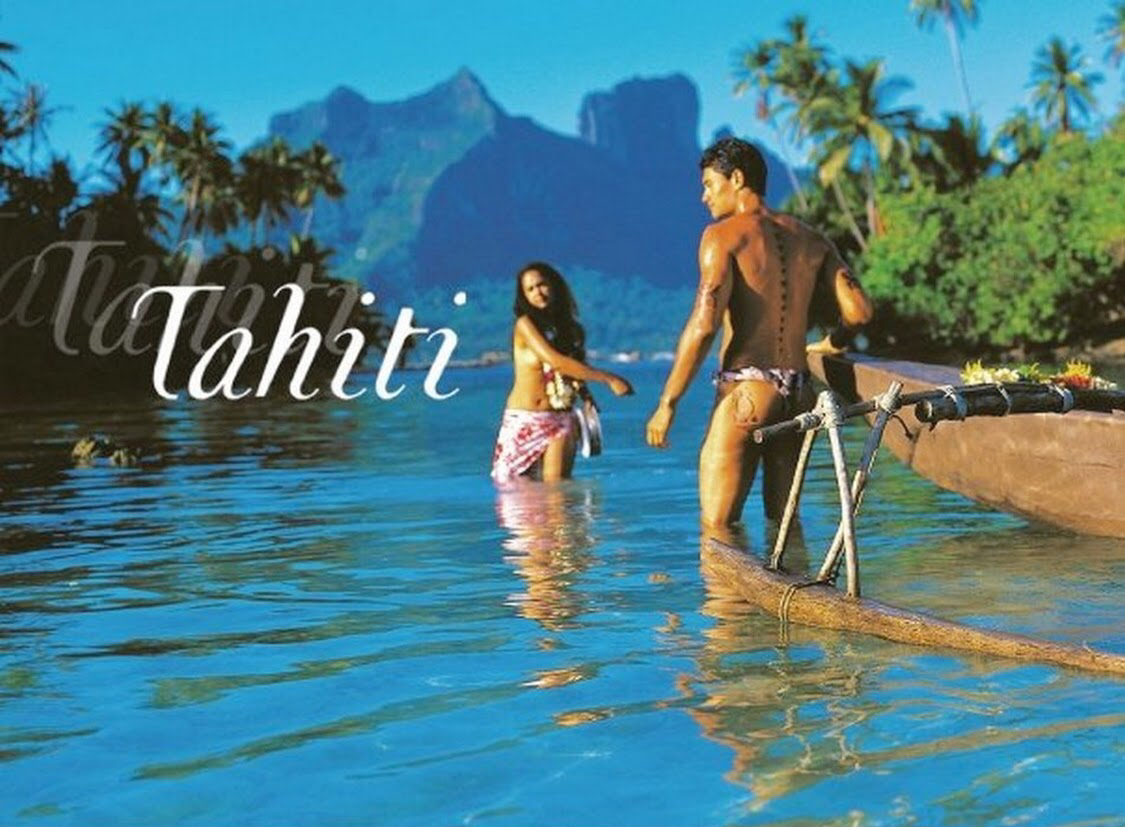 Enchanting country mansion in central Italy.A peaceful stay in one of Italy's most traditional regions, with a spa discount and two glasses of prosecco. Umbria is a destination renowned for its sweeping vineyards, ancient hilltop towns and traditional cuisine. Nicknamed the Green Heart of Italy, this region is perfect for a rural getaway, with picturesque...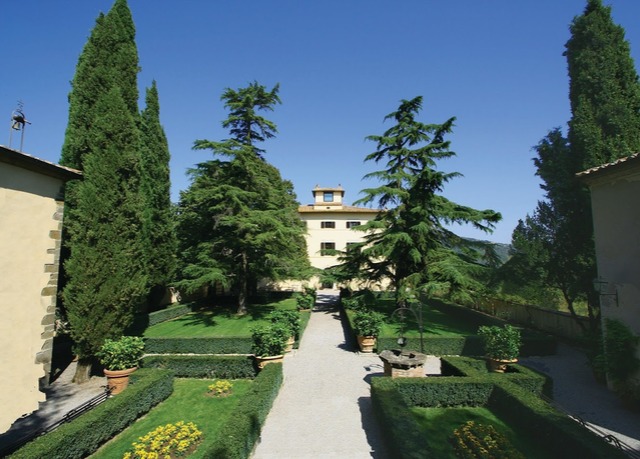 Is Budapest's New York Café - The Most Beautiful Café In The World?The New York Café has lived through many eras, political systems and historical turning points. Still, it has always been reborn, sparkling and occupied by those who longed for its comforts: artists, members of the nobility and commoners alike. The Boscolo Group has reconstructed it in a way which reflects...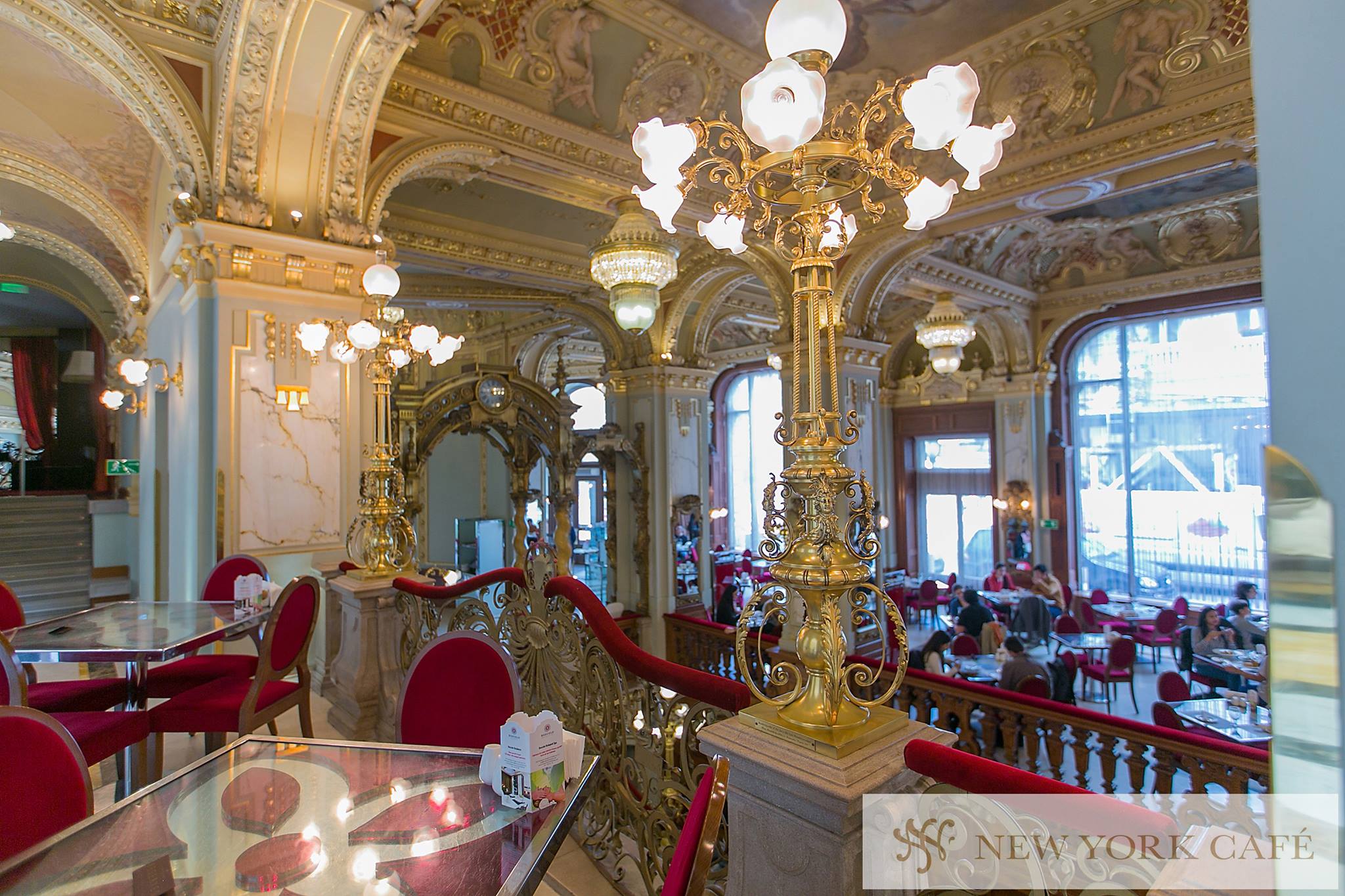 Florence at Seventh Heaven.Florence, the birthplace of the Italian Renaissance, is a beautiful city full of churches, picturesque squares, local markets and bustling trattorias.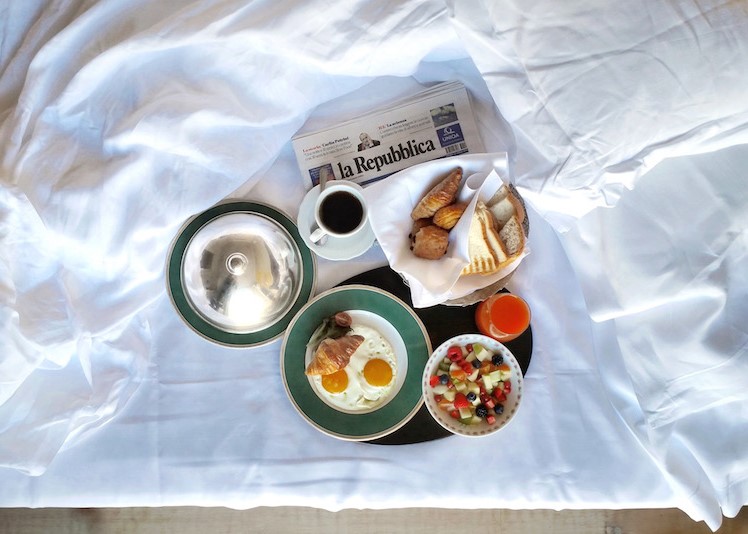 2 minute travel guide to Dubrovnik, Croatia2 minute travel guide to Dubrovnik, Croatia Dubrovnik, on the Adriatic coast in Croatia, is famous for its historic Old Town and as a backdrop for the filming of Game of Thrones. Getting About Dubrovnik, or the pearl of the Adriatic, is a city located in Eastern Europe on the...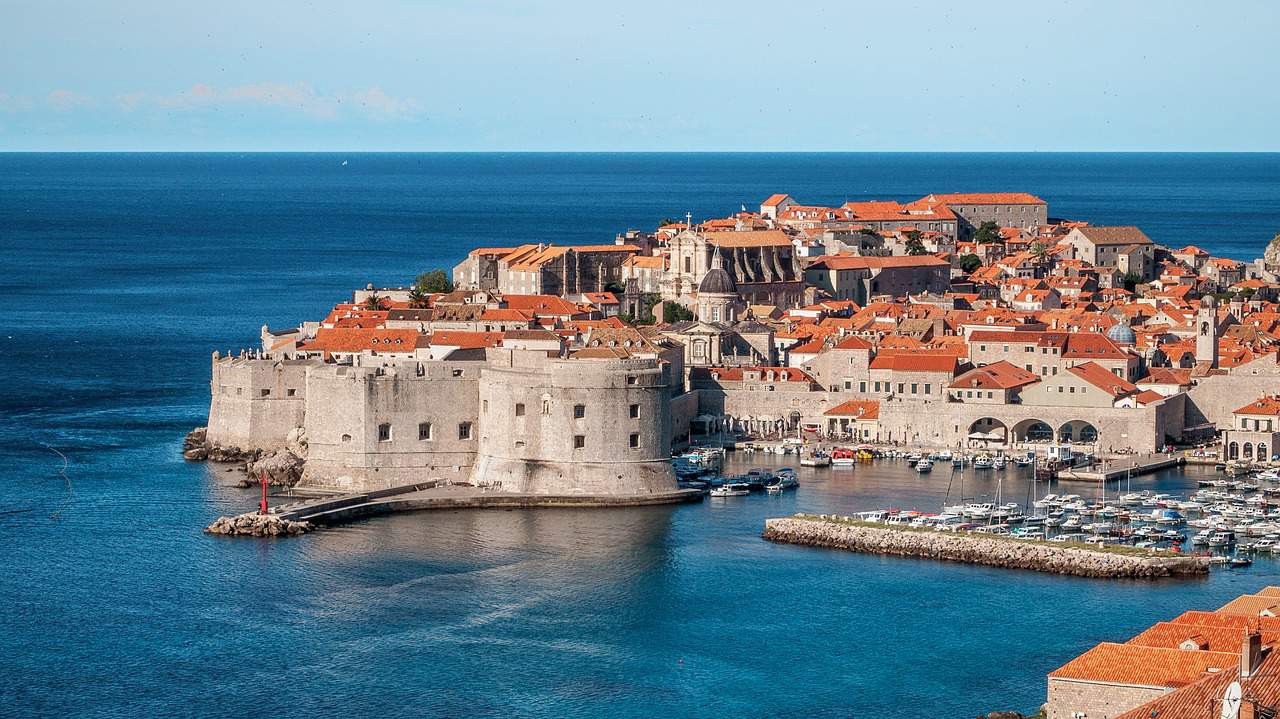 How to plan the perfect wedding abroad.  
BY SOFIA LEVIN-  It might not seem like it at first, but planning a destination wedding needn't take any more effort than organising one at home. Having recently returned from my own four-day celebration abroad, I can say with confidence that it can actually be easier...
Paris 10 ème arrondissement. Paris 10th arrondissement, 4 lively neighborhoods, 2 main train station
s and the charming Saint Martin canal The 10th arrondissement is located on the right bank of the Seine and in the center of the Paris part Located north of the river. Moreover, it is limited to the North by the...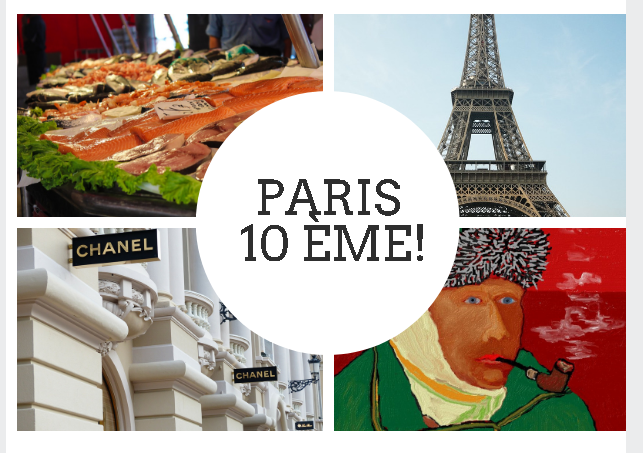 YEET MAGAZINE © 2023