The Future of Traveling Well
e AI concierge While virtual reality has the ability to immerse people in the experiences of others, meaningful travel will always come from getting out there and having your own.
Update 0439 GMT (1239 HKT) June 24, 2023
The future of traveling is expected to be shaped by various technological advancements and changing trends. While it's challenging to predict all the specifics, here are some potential developments that could shape the future of traveling:
Future of sustainable travel
Advancements in travel technology
Impact of artificial intelligence on travel
Hyperloop and its implications for transportation
Space tourism developments and prospects
Virtual reality in travel experiences
Augmented reality applications in the travel industry
Biometric identification in airports and travel hubs
Personalized travel recommendations and itineraries
Health and safety measures in travel post-COVID
Trends in eco-friendly transportation options
The role of blockchain in travel and tourism
Smart travel assistants and chatbots
Predictions for the future of air travel
Sustainable accommodation and eco-resorts
Remote work and travel opportunities
Digital nomad lifestyle and travel destinations
Flying cars and their impact on transportation
Future trends in cruise ship travel
New airport technologies and designs.
These concepts highlight the evolving landscape of travel, including sustainability, technological advancements, personalized experiences, and health considerations.
Here are some key trends that capture key aspects  in the future of travel, they  should provide you with a wealth of information and insights into the future of travel and the various trends and developments shaping the industry
 Sustainable travel
Eco-friendly transportation
Carbon emissions reduction
Virtual reality (VR)
Augmented reality (AR)
Artificial intelligence (AI)
Smart travel assistants
Hyperloop
Supersonic travel
Space tourism
Biometric technology
Facial recognition
Personalized travel experiences
Data analytics
Health and safety measures
Contactless technology
Digital health passports
Vaccination certificates
Remote work and travel
Blockchain technology in travel
Sustainable Travel:
As environmental concerns continue to grow, there will likely be an increased emphasis on sustainable travel practices. This includes the use of eco-friendly fuels, reducing carbon emissions, and promoting conservation efforts. Travelers may opt for greener transportation options such as electric vehicles, biofuels, or even alternative modes like hyperloop systems.
Virtual and Augmented Reality:
Advancements in virtual and augmented reality technology may offer immersive travel experiences without physically visiting a location. Travelers could explore destinations, historical sites, or even attend events through virtual platforms, providing access to places that were previously inaccessible or difficult to reach.
Artificial Intelligence (AI):
AI will play a significant role in enhancing various aspects of travel, from personalized recommendations to smart travel assistants. AI-powered chatbots and virtual assistants can provide real-time information, assist with bookings, language translation, and offer personalized travel itineraries based on individual preferences.
Hyperloop and Supersonic Travel:
Hyperloop systems, which use low-pressure tubes to transport pods at high speeds, could revolutionize long-distance travel. Similarly, the development of supersonic aircraft could significantly reduce travel time for intercontinental flights, making long-haul journeys faster and more efficient.
Space Tourism:
The advent of commercial space travel may open up opportunities for individuals to experience space tourism. Companies like SpaceX, Blue Origin, and Virgin Galactic are already working on spacecraft that could take tourists beyond Earth's atmosphere, offering a new frontier in travel.
Biometric Technology:
Biometric identification systems, such as facial recognition or fingerprint scanning, are likely to become more prevalent in airports and other travel hubs. These technologies can streamline the check-in process, enhance security, and reduce wait times.
Personalized Travel Experiences:
With advancements in data analytics and AI, travel companies can gather and analyze vast amounts of information about travelers' preferences. This data can be used to offer personalized recommendations, tailored experiences, and customized itineraries based on individual interests, creating more fulfilling and unique travel experiences.
Health and Safety Measures:
The COVID-19 pandemic has accelerated the implementation of health and safety measures in travel. Enhanced cleaning protocols, contactless technology, and improved air filtration systems are likely to remain common practice even after the pandemic. Additionally, digital health passports and vaccination certificates might become standard requirements for international travel.
It's important to note that while technological advancements will shape the future of traveling, factors such as social, economic, and political changes will also influence how people explore the world in the years to come.
From geolocation technologies and artificial intelligence to the rising importance of culture, community, and conscientiousness, leading trend forecaster THE : FUTURE : LABORATORY offers a glimpse into the travel of tomorrow.
The world of travel is changing fast. Thanks to 4G, the internet is now something that we carry with us in our pockets wherever we go. Added to this, a more globalized society is normalizing the experience of regular travel to far-flung destinations. However, as we head towards the year 2020 and beyond, the way that we travel will undergo a further set of revolutions, as digital natives — people too young to remember a time before the Internet — use new tech tools to make traveling more convenient and fulfilling. As they instigate a new set of trends, they will dial back to the meaning of traveling well.
"There is a danger with technology that we overestimate its importance," says Martin Raymond, The Future Laboratory's co-founder. "Traveling well has always been about face-to-face encounters, serendipity, culture, and acquiring wisdom. In the future, we will become better at using technologies to reach these ends."
In the future, reconnecting with the simple joy of travel will be more important than ever, as people long to feel wonderment instead of ambivalence, to feel culturally immersed rather than culturally insulated. Crucially, the successful future traveler will feel like the world is once again a place rich with serendipity and prospect. New technologies will be accompanied by a focus on the themes of creativity, community, and conscientiousness.
The future of travel will be revolutionized by new media technologies and apps that allow us to experience destinations in a more meaningful way. Serendipity, poignance, and culture will still be the qualities that lie at the heart of traveling well, however, our routes to them will shorten if we use technologies to the best advantage. Meanwhile, a more socially engaged traveler will look for more from trips when it comes to learning and forming opinions. ▶
Geo-audibles and virtual reality
It's no surprise that smartphones are the prevalent tools of communication today, however, innovative apps show a glimpse of how the real world will be overlaid with media technologies in the future. Detour is one such app which shows how audible content and geo-location technologies can combine to give travelers an intimate experience of a destination. After turning on the app, the user simply walks and listens.
The immersive city guide is triggered by GPS and provides witty accounts of the areas that the user walks in, and features audio accounts from locals.
The app, which has just gone global, is an early example of how geolocation media will one day revolutionize how we experience the world around us, bringing us to new areas and re-introducing serendipity and chance into travel.
We are at the base of colossal growth in new media technologies according to industry statistics. Worldwide, revenues for augmented and virtual reality are expected to reach $162 billion in 2020 according to International Data Corp. Virtual reality is already showing how it will become pivotal to how we gather inspiration and plan trips in the future.
Evidence for how this will become the new normal can be seen from innovative projects such as Google Expeditions. The initiative by the tech giant has launched in schools across the globe and enables teachers to take children on virtual tours, to inaccessible destinations like Machu Picchu or Antarctica, to even further flung places like the International Space Station. Using a simple cardboard viewer and app, smartphones are turned into ad hoc virtual reality headsets. As technologies like this become more commonplace, we will become more used to trybefore-you-fly travel that shows us immersive scenes of destinations before we commit to getting on a plane. The current generation of tweens and teens will come to expect this kind of tech-enabled stimulus as they grow into their 20s and 30s.
"This generation doesn't recognize technology as technology," Sugata Mitra, Professor of Educational Technology at the School of Education, Communication and Language Sciences at Newcastle University, England, tells The Future Laboratory. ▶
I asked an eight year old how he does multiplications and he replied: 'with my phone.'
The AI concierge
While virtual reality has the ability to immerse people in the experiences of others, meaningful travel will always come from getting out there and having your own. In the next decade, we will see a new raft of artificial intelligence concierges draw on data from our online behavior to introduce us to the travel experiences that we crave the most and direct us to them quickly.
Journy is a holiday concierge app that provides people with a local's view of a specific area.
Before their trip, users of Journy complete a quick travel questionnaire, which provides a framework for the concierge service to plan around. Holidaymakers then subsequently receive a personalized itinerary for their trip, which ranges from food recommendations to activity bookings.
One of the key battle lines being drawn is how AI can start to speak to humans in their own language. Rather than trawling websites, checking prices, and looking at reviews online, services like Mezi enable people to converse with a semi-virtual assistant using a messaging app. Previously a shopping concierge, the company recently branched out from fashion e-commerce into travel. Mezi now allows people to book flights and restaurants simply by having a one-on-one conversation over its messaging app. Crucially, the app can field complicated requests like, "I need a vegan restaurant near the conference center," which makes it a very human and seamless journey for the traveler.
Currently, Mezi works by combining what it refers to as shopping and travel "experts" with an AI called Smart Assist. Over time, the AI will learn from how the experts interact with users and be able to field more and more requests on its own, making it a virtual assistant in the truest sense.
As luxury travelers develop a taste for trips that are more intrepid, AI will combine with big data analytics to serve as a real-time safety guide.
GeoSure Global is a new info tech startup that pulls information from a huge variety of data streams such as Interpol, UN, WHO, plus city crime stats, human rights organizations, and crowdsourced reports. Using this, it scores cities on six categories: overall safety, physical harm, theft, basic freedoms, disease & medical, and a dedicated, data-rich women's safety measure.
The company plans to provide an even more granular snapshot of safety conditions in the future, giving individual neighborhoods a safety rating. In the future, traveling well will also mean learning, adventure, and testing yourself in new environments. A new raft of luxury tours are springing up as travelers become more eager to understand world issues.
New York Times Journeys is one such initiative, which enables guests to accompany award-winning journalists to learn about topics such as the Israel-Palestine conflict, or women and society in India. The tourists travel by private jet in small groups, and the journalists call on the expertise of previous interviewees and local experts to give real insight on issues facing communities. This form of high-end highbrow tourism will chime with consumers of the future as they become more active in social issues.
Conscious travel
InGalera in Milan is a restaurant inside a prison. Other than the chef and head waiter, the restaurant is run entirely by inmates.
The restaurant is a creative corporate social responsibility venture that blends commerce and social healing. It's a trend that many hoteliers are already tapping into, as environmental sustainability and positive local integration become qualities ever more important to the discerning lifestyle traveler.
In the face of too many air miles, climate change, and inequality rife in many countries, the modern traveler is yearning for a new kind of experience, which marries conscientiousness with hospitality. Crucially, these experiences must have a concrete, measurable impact on the world.
Magdas Hotel in Vienna, designed by architects AllesWirdGut, is a high-end hotel which, aside from catering to 78 paid guestrooms, also has two residential suites reserved for up to 25 non-paying refugees. The rehabilitation of the former asylum-seekers begins in the hotel staff, as a majority of the present staff are former refugees. "Magdas would not work if it was a run-of-themill hotel," says Gabriela Sonnleitner, head of Magdas.
We're all about real talk — not robots.
All about culture
Contemporary travelers are also broadening their expectations of what a hotel should offer, and the traveler of the future wants a stay that is about lifestyle as much as lodging. Flower shops, art galleries, bike shops, and record stores are becoming standard fare for locales that want to imbibe a local culture.
Going forward, we will see more hospitality experiences that up the cultural ante to appeal to the modern, discerning traveler. Early examples of this include Canberra's Hotel Hotel, a holistic concept from the Australia-based Molonglo Group, founded on the fertile principles of sustainability, community, diversity, and lifestyle. The hotel is located on three levels of the Nishi residential building, a sustainable "vertical village" that contains within it facilities delivering the best of global cinema, independent book and pop-up stores, music, and local cafés and bars.
Another reference point is Looksee Looksee in the lively Kampong Glam neighborhood of Singapore. Set in an 1820s shophouse in a district steeped in arts and culture, the communal space by leading hospitality business The Lo & Behold Group aims to bring the city's burgeoning creative scene a step closer to the public. Its evolving library is curated by thought-leaders across various lifestyle sectors as a show-and-tell of titles that have inspired their work and life.
The age of the creative community
Since The Future Laboratory coined the term "bleisure" (business + leisure) in 2009, the lines between our work and free time have blurred even further. The digital world has exacerbated this — by 2017, global average media consumption is set to reach 506 minutes daily, according to ZenithOptimedia. This means we will spend more than half of our waking life occupied by some kind of media.
In this era, the modern bleisurite will look for experiences and places that allow them to break away from the incessant updates from their smartphones, and stimulate creativity through community. Crucially, traveling well will mean serendipitously meeting with potential business collaborators in settings that nourish and inspire creativity. Hospitality projects like Ace Hotels, Soho House, and the growing portfolio of Design Hotels ™ Projects, are already harnessing this growing desire to foster creative communities that blend work and play with a collective cultural identity.
Even as our world becomes more networked and we become inured to the novelty of departing from the places we call home, the three cornerstones of community, culture, and conscientiousness will form the basis of all meaningful travel experiences. ■
Share this article !
Share this article !
Subscribe to our newsletter
You will be the first to receive our best offers, exclusive promotions and travel tips. In addition, we will keep you informed of the places where you can travel.
READ MORE ON  YEET TRAVEL  
Top 12 Things To Do In HawaiiHere are some articles  related to visiting Hawaii: 1. Hawaii tourism 2. Hawaiian islands 3. Vacation in Hawaii 4. Traveling to Hawaii 5. Things to do in Hawaii 6. Hawaii attractions 7. Beaches in Hawaii 8. Hawaiian culture 9. Hawaiian cuisine 10. Hawaii hotels 11. Hawaiian resorts 12. Hawaii activities...
Hawaii : A Significant tourism Industry For The US, Attracting Millions Of Visitors Each Year.
Here are some articles  related to visiting Hawaii: 1. Hawaii tourism 2. Hawaiian islands 3. Vacation in Hawaii 4. Traveling to Hawaii 5. Things to do in Hawaii 6. Hawaii attractions 7. Beaches in Hawaii 8. Hawaiian culture 9. Hawaiian cuisine 10. Hawaii hotels 11. Hawaiian resorts 12. Hawaii activities...
Swim Into Chicago River Roast Restaurant in Chicago: A Breathtaking View and Delicious Dining Experience
A short walk from the Westin Chicago River North is the River Roast restaurant. With uncompromising views of the Chicago River, River Roast has brought a new kind of cuisine to the city, for locals and tourists alike.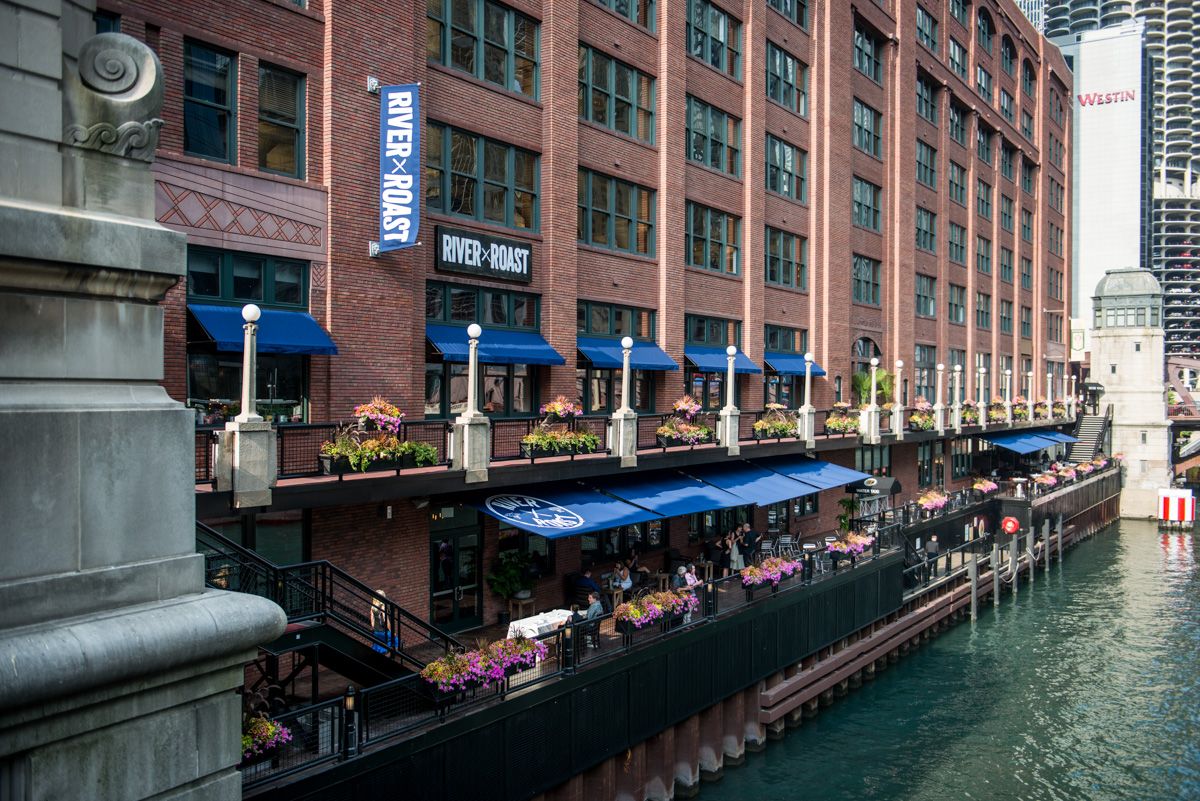 7 Reasons To Vacation In AustraliaSummer is comming !
If you haven't chosen a travel destination yet, it's time to make up your mind, because the longer you delay booking your plane ticket, the more expensive it is likely to be! Why not book for Australia?..

Traveling to Greece this summer? Get An Exclusive Access To Luxury Mykonos Villas,  Perfect white painted buildings and cobalt blue doors. Endless blue skies of the Mediterranean. Sparkling turquoise waters. Breathtaking sunset. Surreal panoramas. Romantic cobbled streets…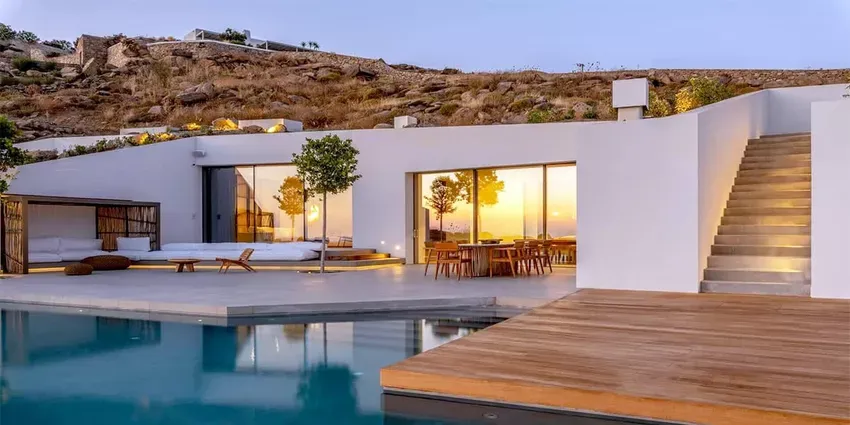 Greece, Portugal, Turkey, These Are The 25 Cheapest Places In The World To Go On Vacation
The majority of us lead a life that is dictated by a single phrase: "metro, work, sleep". Working 8 hours a day can become very exhausting both mentally and physically. Fortunately, we are going to relax your mind and body with the cheapest travel destinations in the world!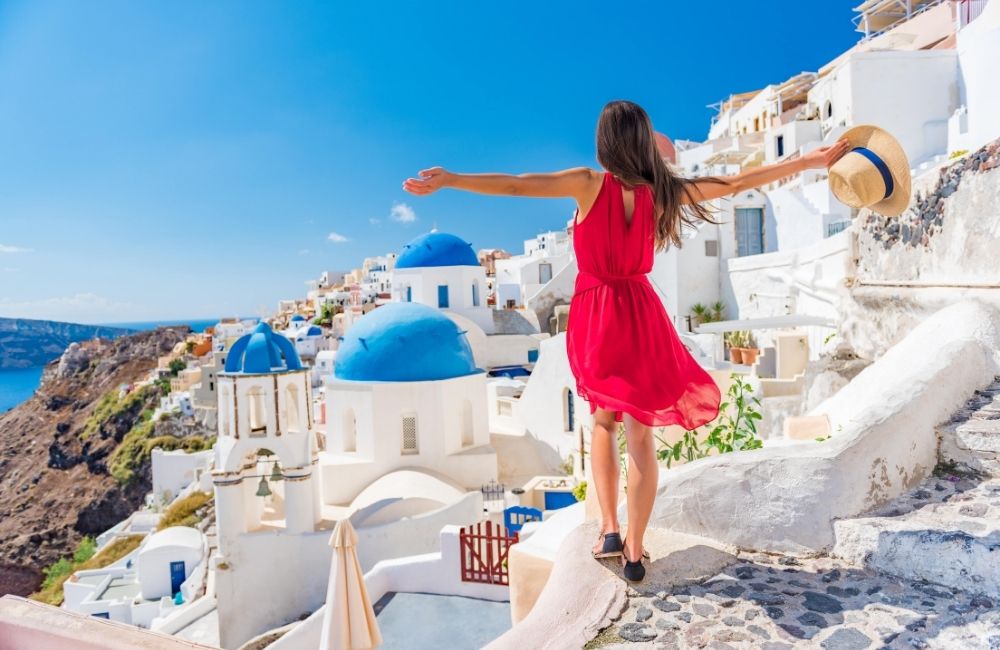 Los Angeles: Château Marmont, Celebrity Hotel To Become An Even More Private Destination
Already very exclusive, the seven-storey hotel will be even more "select" this year by becoming a private hotel. It will offer a range of services, including a private dining room...chateau marmont room 64 chateau marmont menu book chateau marmont chateau marmont rooms...

Discover India by Train with Luxury Maharajas Express Tourmaharajas express ticket price maharajas express route and fare maharajas' express photos maharajas' express train number maharaja express ticket price in rupees maharaja express booking maharaja express schedule maharaja express booking online...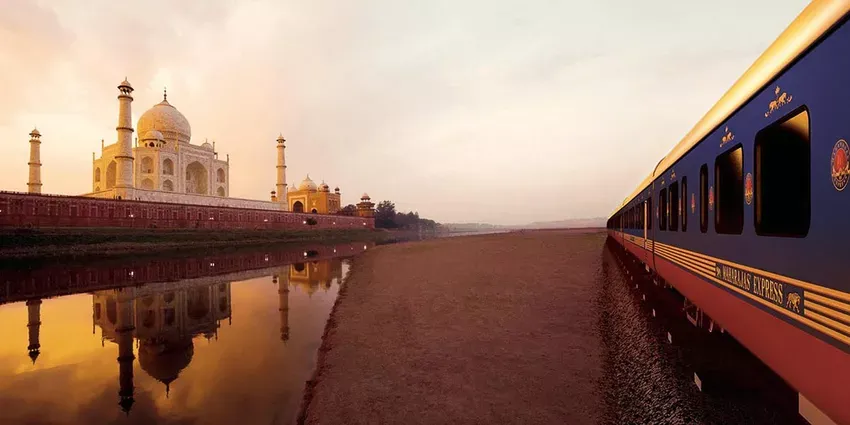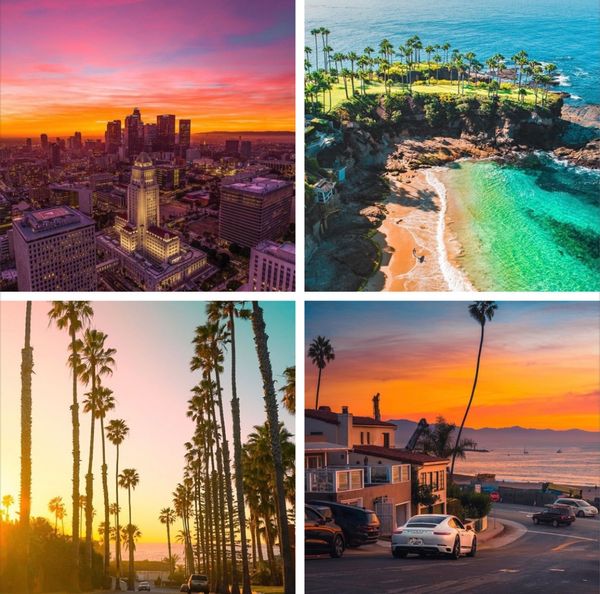 California: 5 Amazing Things To Do In San DiegoFind attractions, accomodations, hotel, parc, and resort that suits your style, from resorts that think big to little-known gems.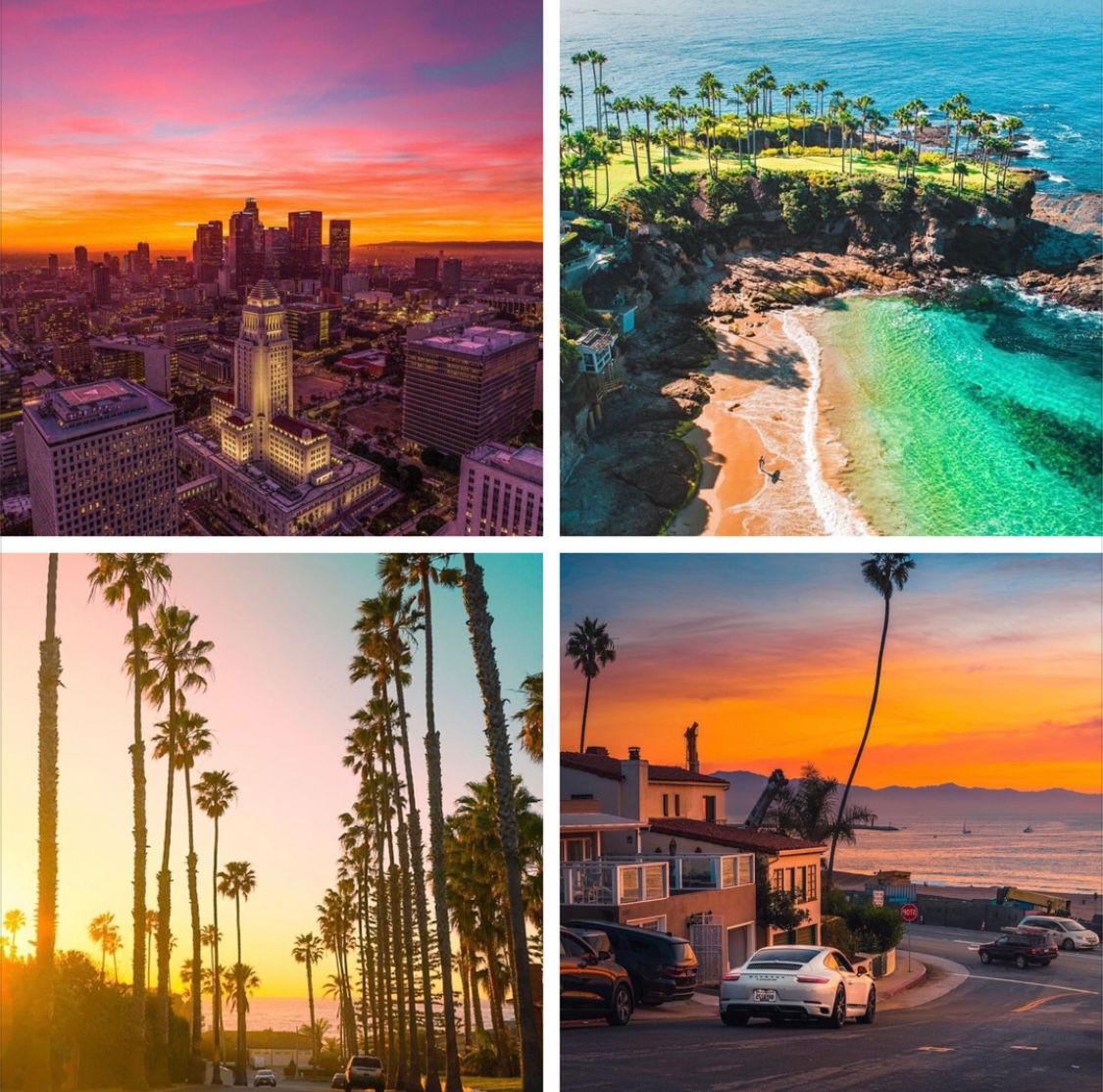 London's 10 Best Museums And Art Galleries To Visit In 2022
Art is as vital to humanity as breathing itself. From primordial cave paintings to classic portraits of romantics that took years to complete, art is a way of expressing ourselves that captures the hearts of others.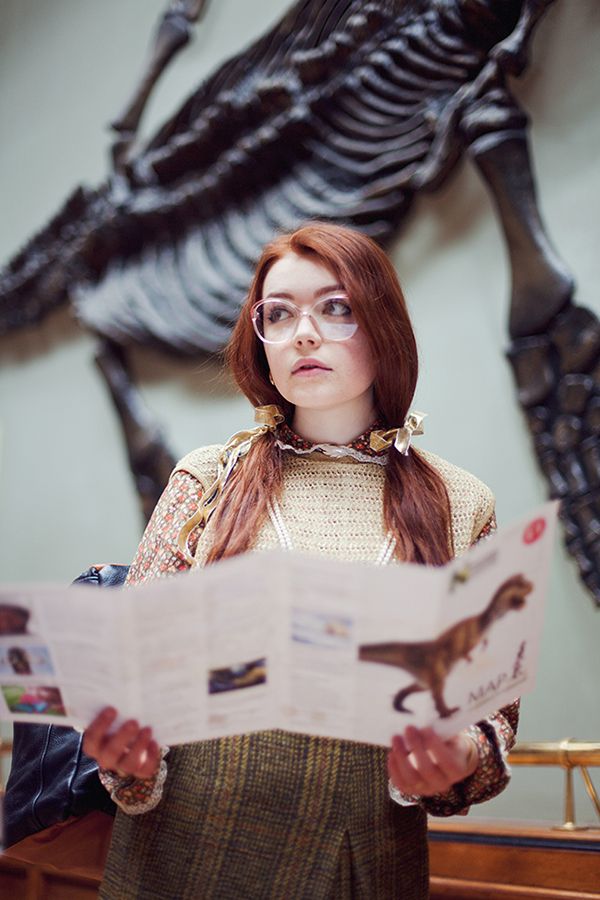 Inside the Oscar-worthy InterContinental Los Angeles Century City luxury hotel in Beverly HillsLos Angeles. The glitz and glamor of Hollywood, the scorching sun and plenty of celebrity spotting opportunities. If you haven't already convinced yourself to live the LA style, this luxury hotel certainly will be.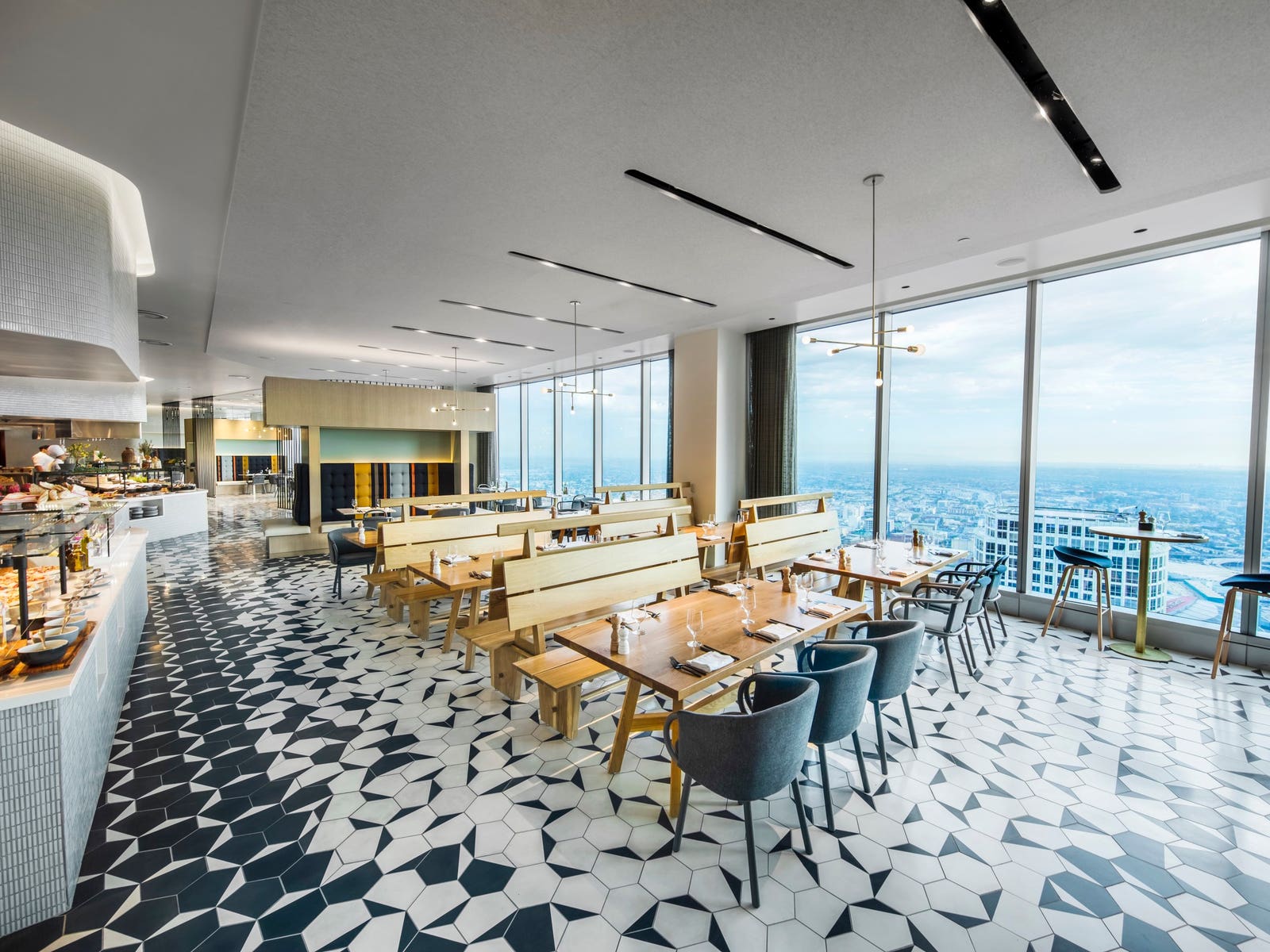 From California To Bangkok : A Jetsetter's Guide to SummerRoad trips can be a classic American experience, and no route is lovelier than Highway One between Carmel and Big Sur...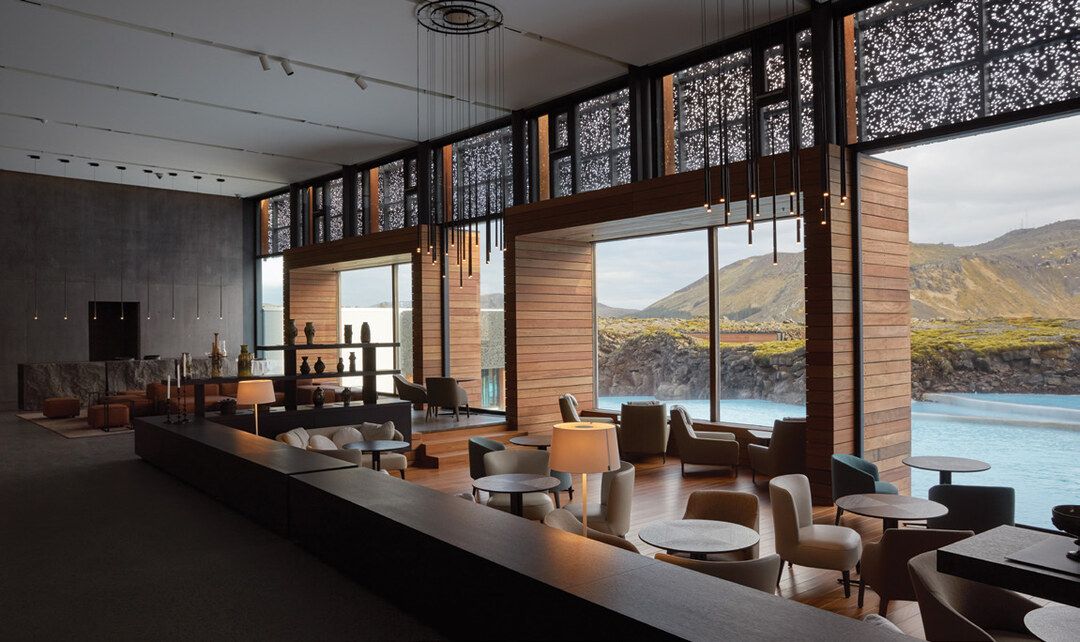 The Perfect Frost: 9 Good Reasons To Visit Venice In WinterWinter, summer, spring, autumn there is always a good reason to visit Venice. This is a unique and inimitable city in the world, which has such a magical and romantic atmosphere that it manages to enter directly into people's hearts.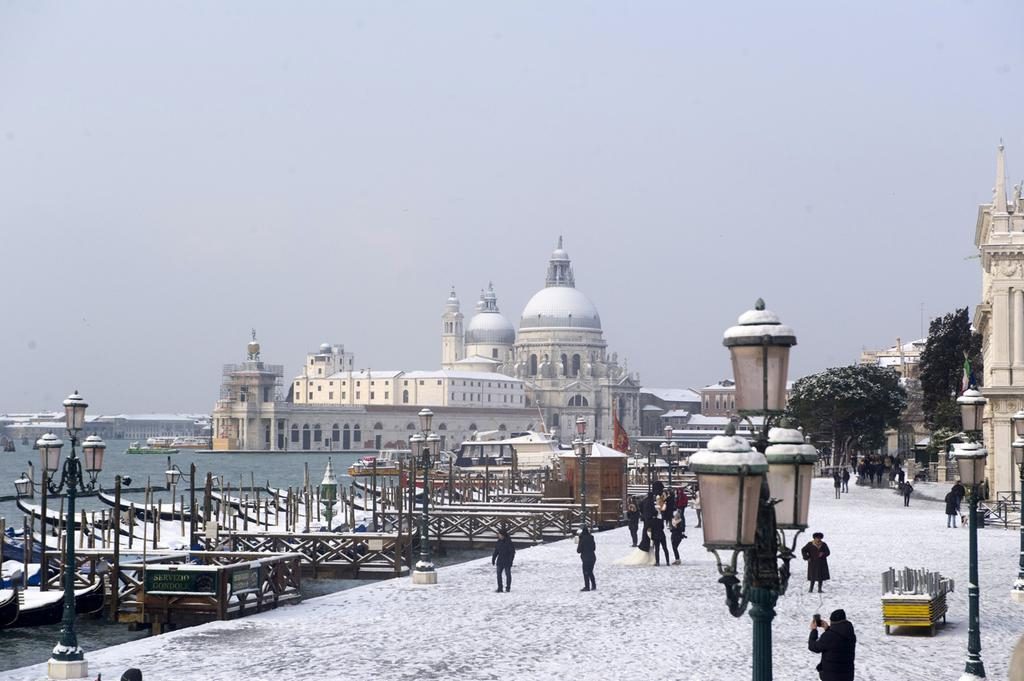 The Future of Traveling Well
AI concierge While virtual reality has the ability to immerse people in the experiences of others, meaningful travel will always come from getting out there and having your own.

Pilots Reportedly Making More Mistakes After Months Without FlyingOne of the industries most affected by the Covid-19 pandemic is commercial aviation.
Closed borders, confinements, tourism at a standstill ... airlines have seen their flights shrink. Thousands of employees in the sector have therefore had to go on partial unemployment or in reduced activity .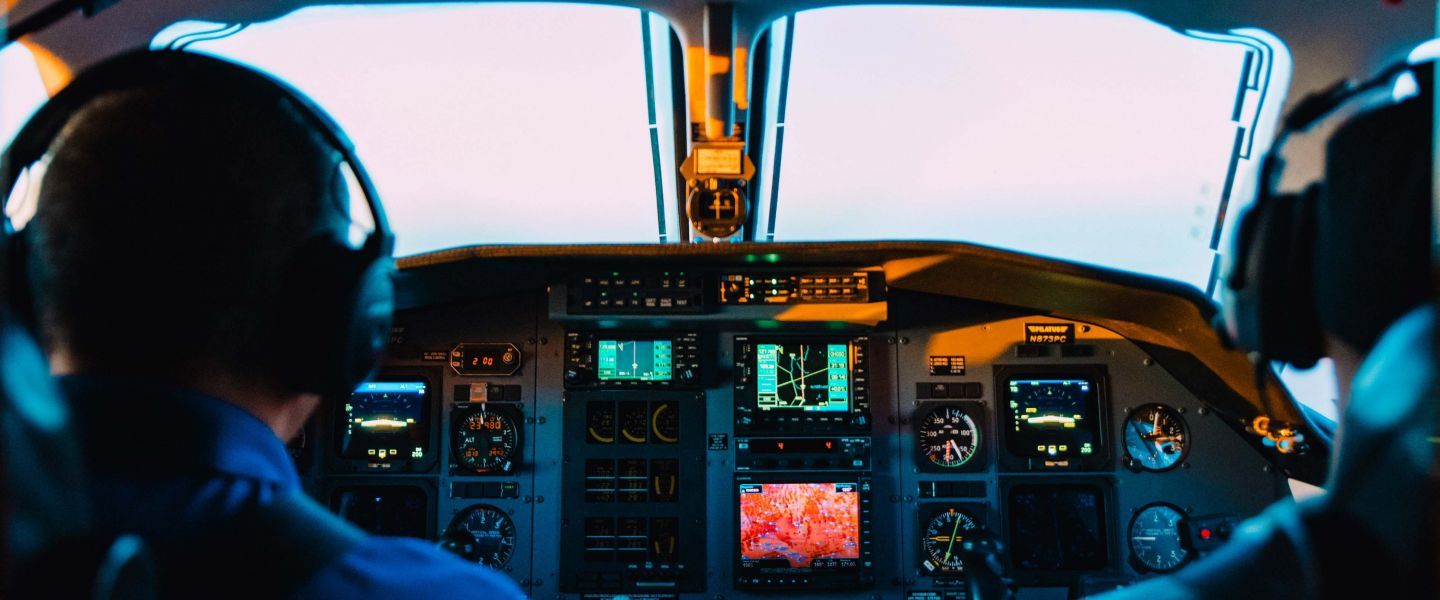 This Christmas , You Could Experience The Lush Life in La Plagne, France.
While you may be thinking that winter is still several months away, it is always best to book a place in La Plagne as early as possible.
Travel: The 21 Destinations To  rediscover In 2021
After a trying year, 2021 is synonymous with hope and renewal, with the desire to sail towards other horizons, favoring nature and ecotourism. Discover our selection of destinations, near or far, to awaken the spirit of travel and recharge your batteries.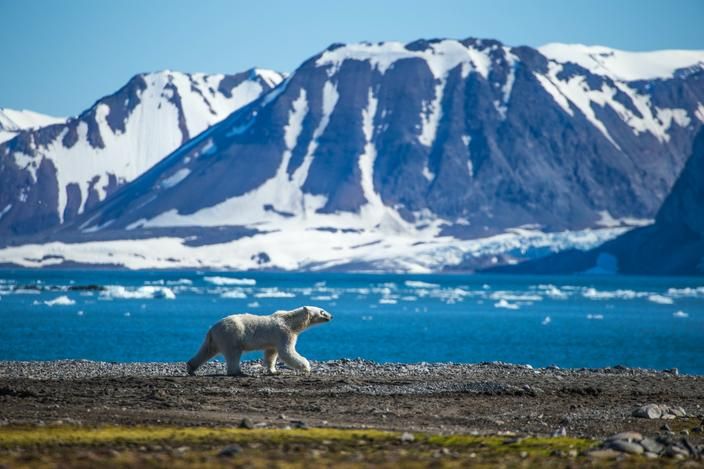 14 useful Airport Hacks That Could Change The Way We Travel Airports are dynamic spaces, full of travelers who strive to get from point A to point B with as few hitches as possible.

European Countries, Ranked From Worst to First : Find out Which One Is Best Place To Live And To
A YEET Travel,  we asked ourselves this question, and considering how many countries are in Europe, we decided there are plenty of things not to love. It's a tough pill to swallow, but a good deal of Europe's 44 official countries (as recognized by the United Nations) ...
Travel From New York To Paris In Less Than An Hour Could Be Soon Possible Thanks To HyperloopHyperloop:
Project by Elon Musk and now a lot of Startup, it is a tube in which capsules are propelled by magnetic field. For the moment, they travel at the maximum at 1000km / h, that is to say the speed of an airliner approximately. So a little more work before arriving in New York in 1 hour...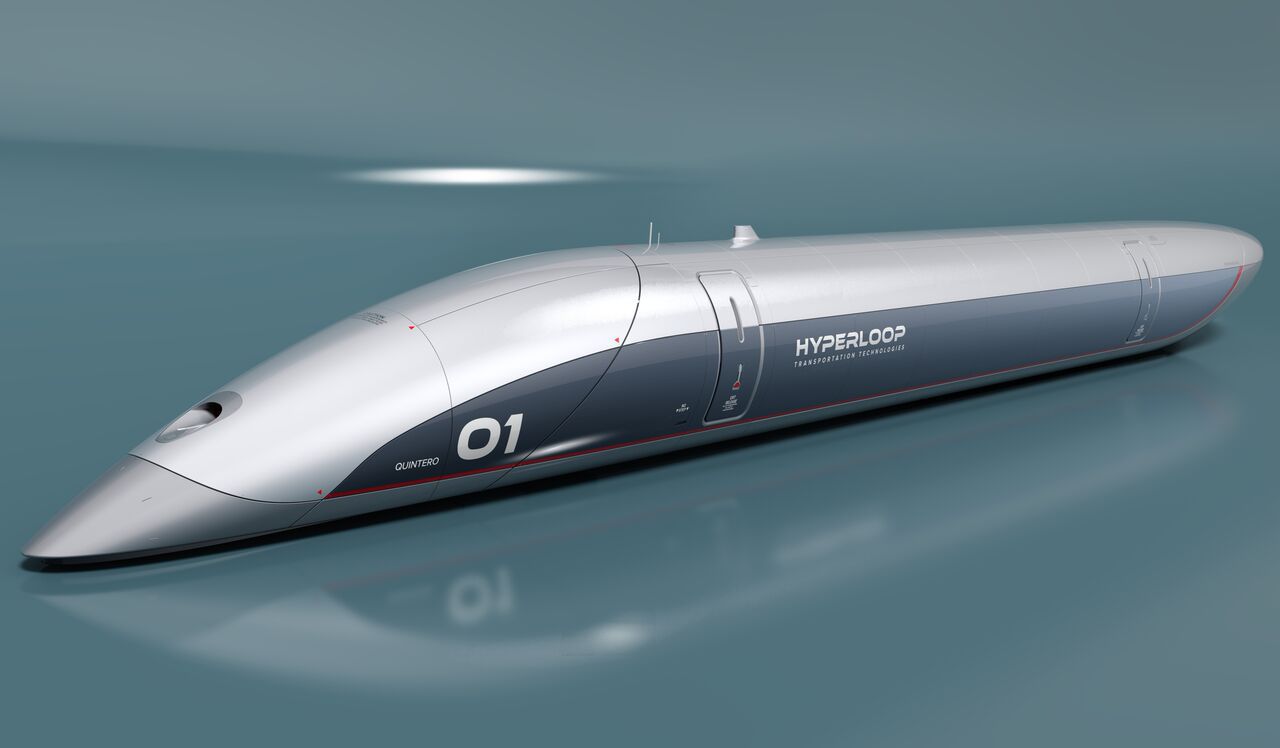 We Found The Best City In World To Live
Auckland is officially the best city to live in the world Populated by art museums, an expert in Sauvignon Blanc and slightly impacted by the Covid, this New Zealand city would be a small daily paradise.

Visit Brussels In 3 days: What To Do? Our Practical Guide  
Brussels is considered to have multicultural vibes that initially make everyone feel right at home in its historic and hip streets that are full of friendly diversity. Architectural feats and tasty delights with the cultural quirks, Brussels has it all.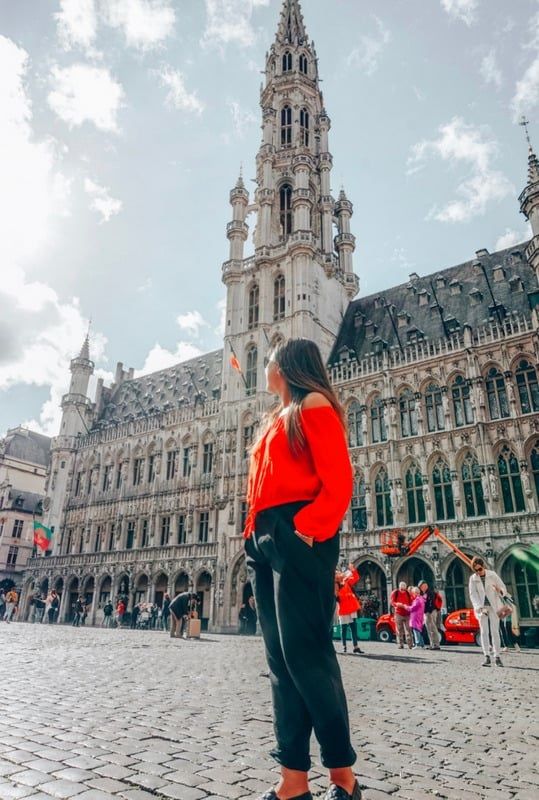 Palazzo Grimani: A Sumptuous Venetian Palace
Palazzo Grimani belonged to a doge and then to his son, a cardinal who had the virtue of being a great collector. Until 2022, his sculptures are exceptionally returned to their place of origin. Breathtaking beauty.

Europe : 7 dream Pools To Cool Off In France This Summer
No need to travel far to take a dip in an idyllic setting. Our selection of indoor and outdoor pools, to swim with panache every vacation.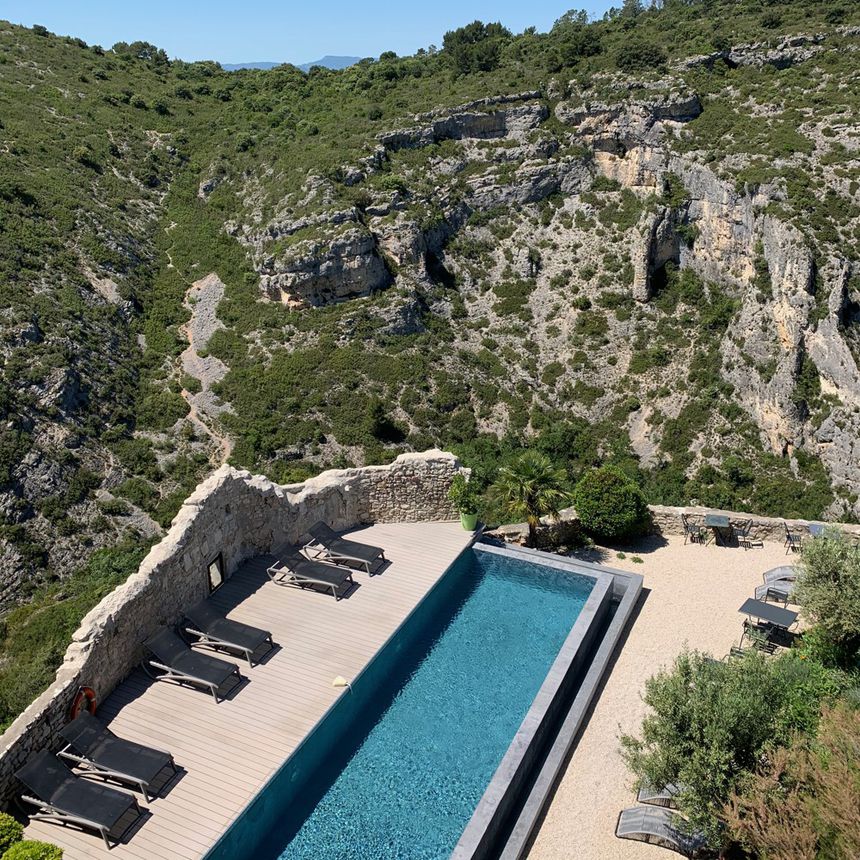 Blue Dragon River Portugal : The Fascinating Tale Of The Odeleiteodeleite river odeleite river portugal odeleite river

Work Abroad While Traveling? Here Are The Top 20 Jobs To Consider
Working abroad is a great opportunity for young graduate For a first professional experience, many young people dream of working abroad. embarking in working holiday programs such as "young" visa for traveling which allows young people aged 18 to 30 to travel.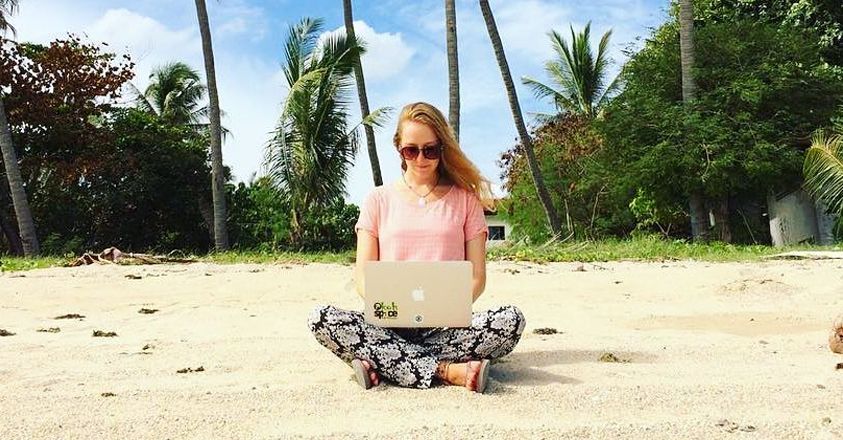 Kerala, An Indian God's Own Country Where Life Embraces Nature And Capital Of The World's First Martial Art
Embark upon your journey with Kochi, a major port city on the Malabar Coast of India bordering the Laccadive Sea, a part of the Arabean Sea.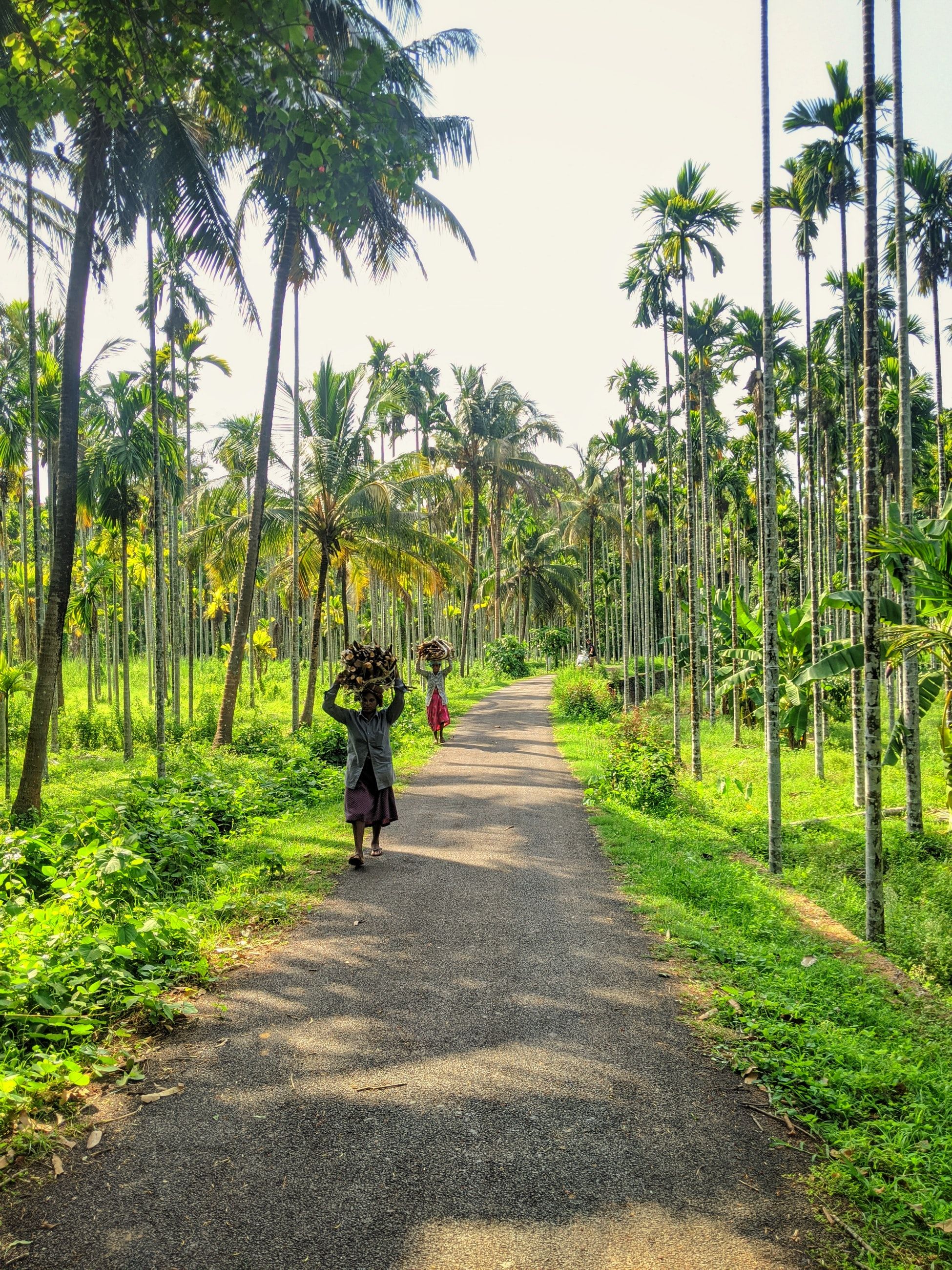 Japan : Yeet's Backpackers Guide For An Extraordinary Trip, Even After The Coronavirus Pandemic
Between countryside and megalopolis, discover the different facets of the land of the rising sun. From Tokyo to Kyoto, see the best Japan has to offer in this exclusive guide...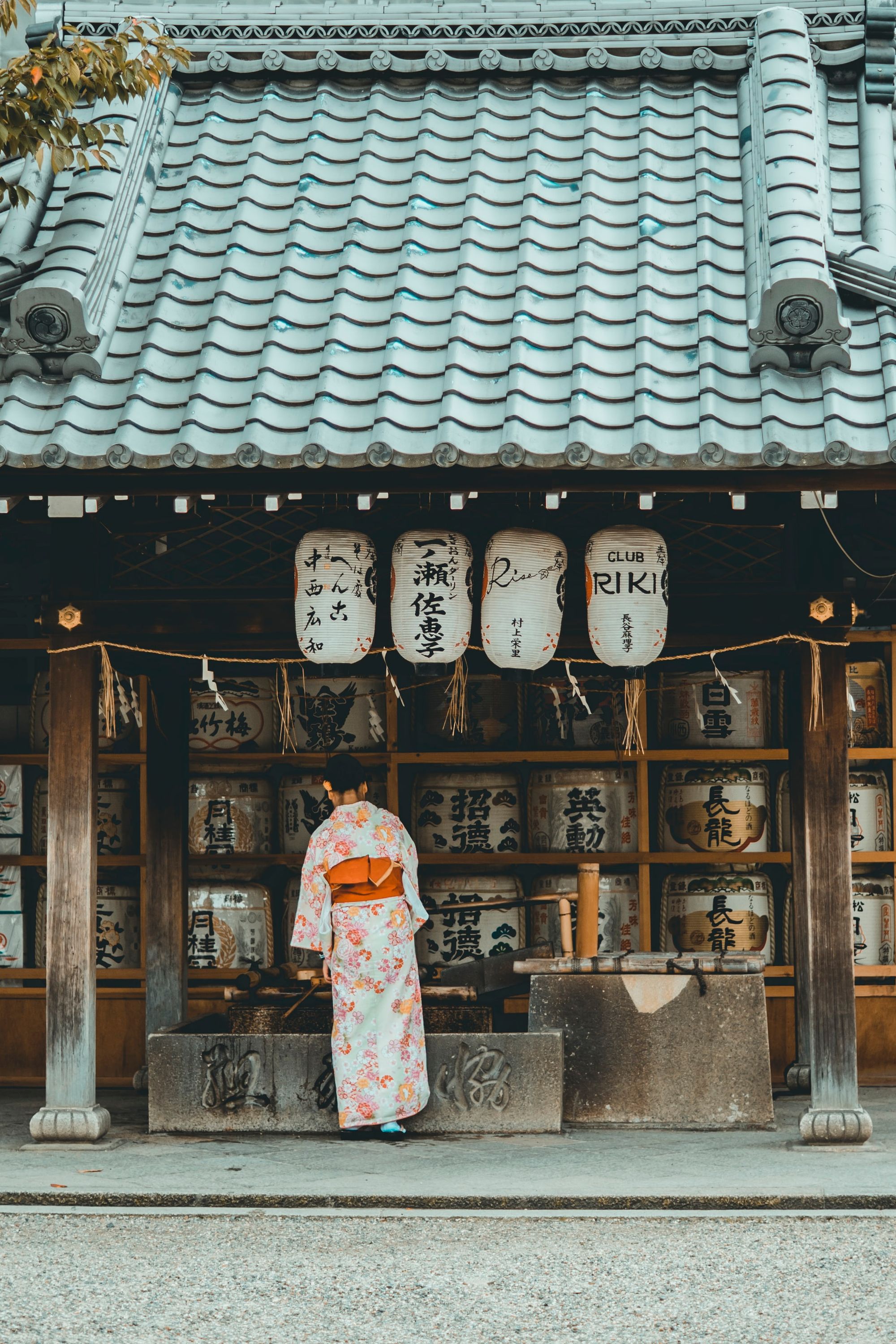 A Trip In Madurai, India : The City That Never Sleeps
Whilst traveling to South India, one gets a chance to discover the city that never sleeps. Nestled on the banks of the Vaigai river is this 2500-year-old city.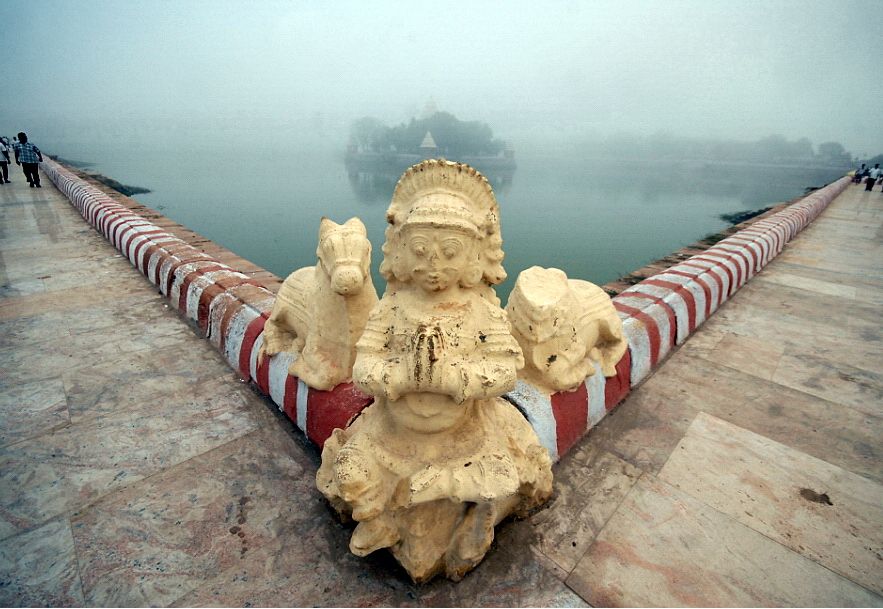 WHERE TO TRAVEL FOR HEALTH RETREAT?
How Wellness Retreats Are Booming , Becoming Travelers Favorite Vacation To Relax And Recharge.
These Five Ultimate Retreats Are To Be Checked Out And Booked As Soon As Possible.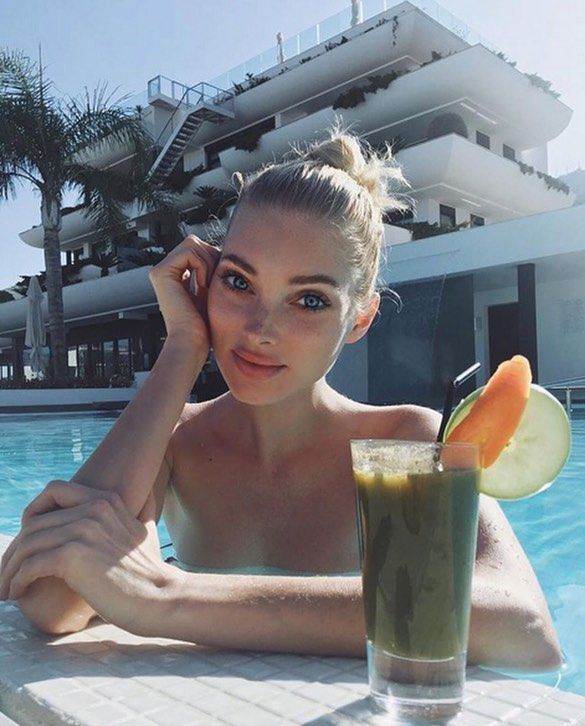 The Most Prestigious Hotel Swimming Pools In The WorldAre you planning to take a refreshing vacation in the scorching summer sun, looking for a quiet place to relax by the water? These prestigious pools will do the trick.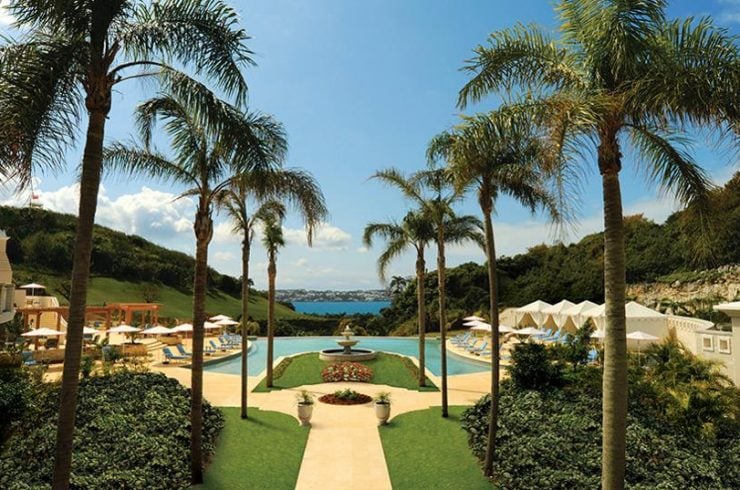 WHERE TO TRAVEL IN NEW YORK CITY?
Are You Planning A Trip to New York City? Here Are Some Interesting Events You Can Attend In One Week.
This city never sleeps for a reason — there's way too much to do. Catch an art show in Chelsea or a play Off Broadway.Head to an underground venue to see your favorite band play live or to a pop-up for a mouthwatering prix fixe meal.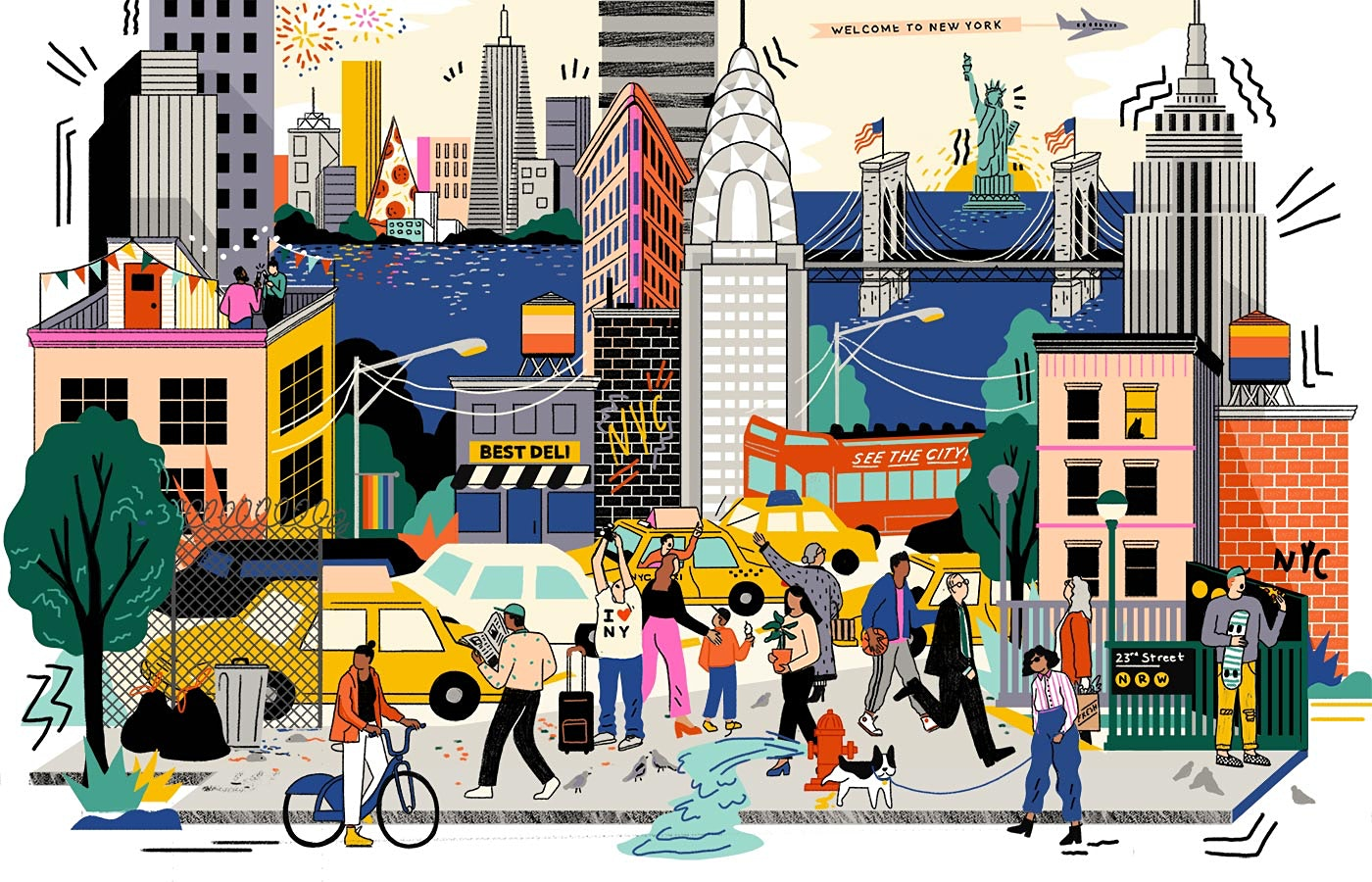 WHERE TO TRAVEL IN EUROPE?
Spending Summer In Europe?Explore Top attractions - Experience The Best Of Your Destination With Attractions, Tours, Activities.
Recommended in Europe Our top picks for Europe experiences to get you started - A courtesy of booking.com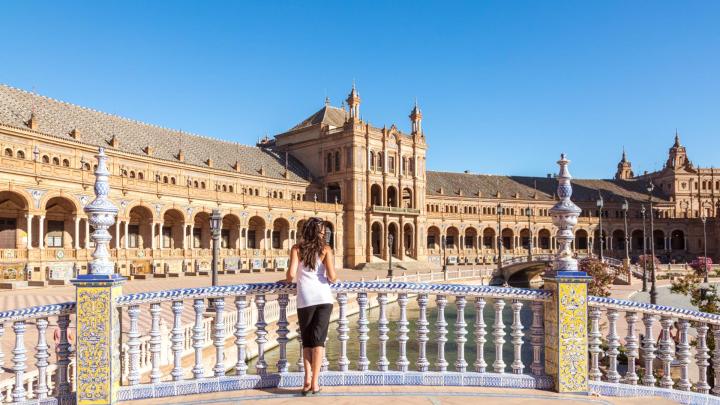 WHERE TO TRAVEL IN FRANCE?
France : These Exquisite Luxury Properties Could Be Yours To Rent On Airbnb Luxe And Prices Are Ridiculously high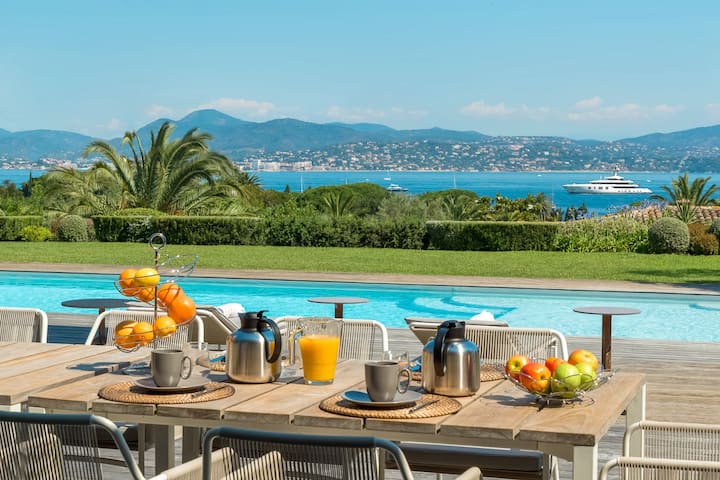 WHERE TO TRAVEL IN AUSTRALIA?
Australia : Surfer Dies After Shark AttackY
Flash News A surfer died after being attacked by a shark on a beach north of Sydney, Australian authorities said Tuesday (May 18th). The accident happened in the morning at Tuncurry Beach, located about three hours from...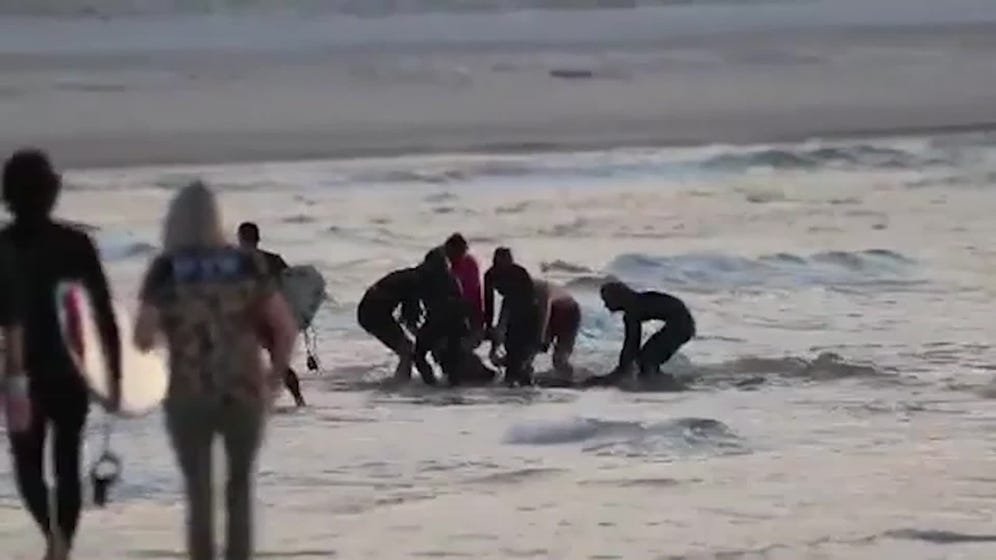 WHERE TO TRAVEL IN BERLIN?
Post- covid Tourism: Things To Do In Berlin
Updated 0658 GMT (1458 HKT) May 20, 2021 By Loic Henry What should you visit in Berlin? Small selection of places to visit that come off the usual tourist trail: Peacock Island I don't say anything so as not to spoil the fun. Just be aware that access is a...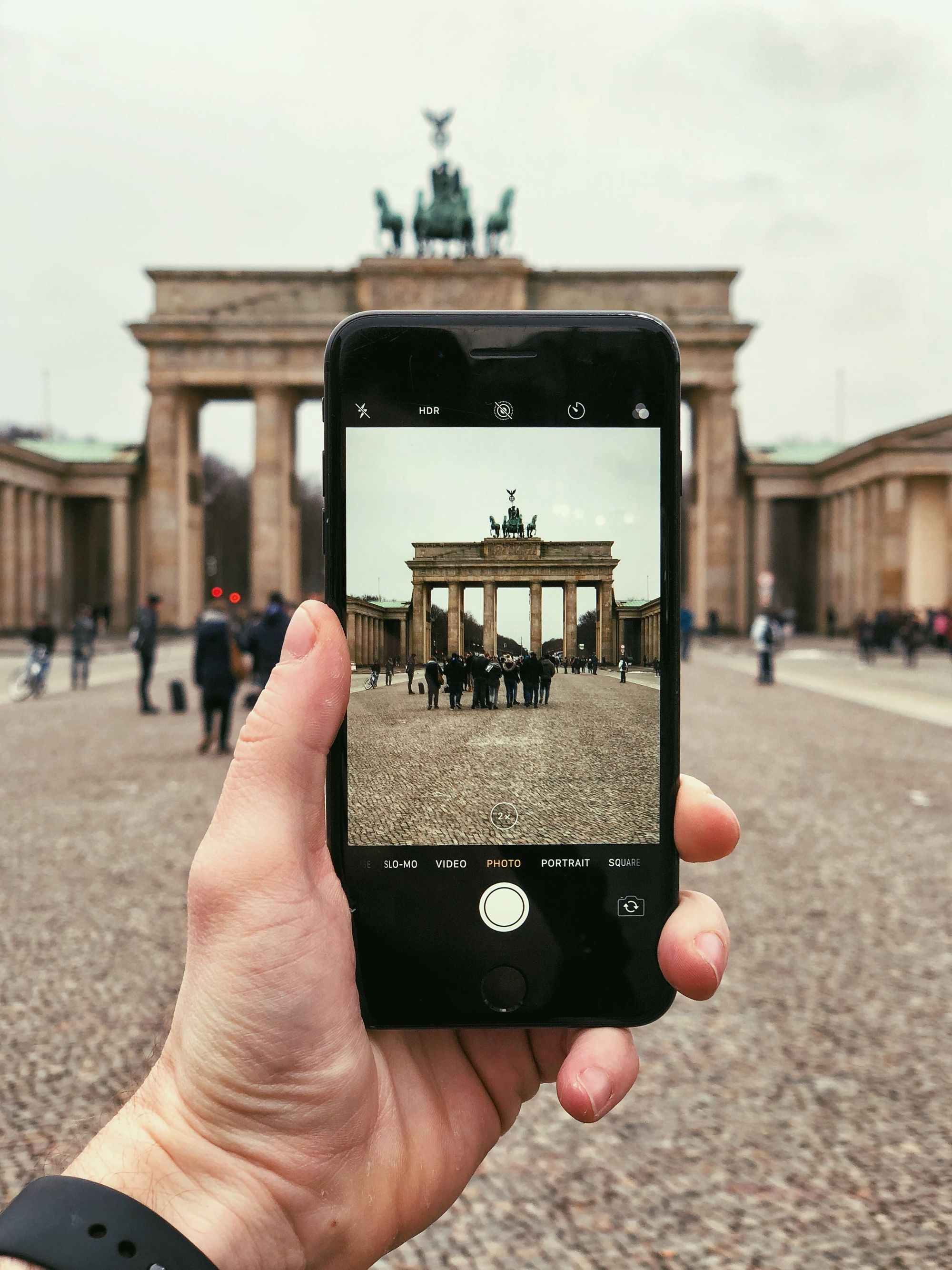 WHERE TO TRAVEL IN ASIA?
Asia's most lavish holiday villas for a luxury 'isocation' experience
Accommodation, Asia, Indonesia, Regions, Thailand, Vacation Rentals Yes. You read it correctly – isocation. No typographical errors here. We know how the pandemic and the quarantine have sparked a phenomenal new wave of creativeness among people – learning new skills, discovering new hobbies, and – to the travel community – inventing new words. Isocation: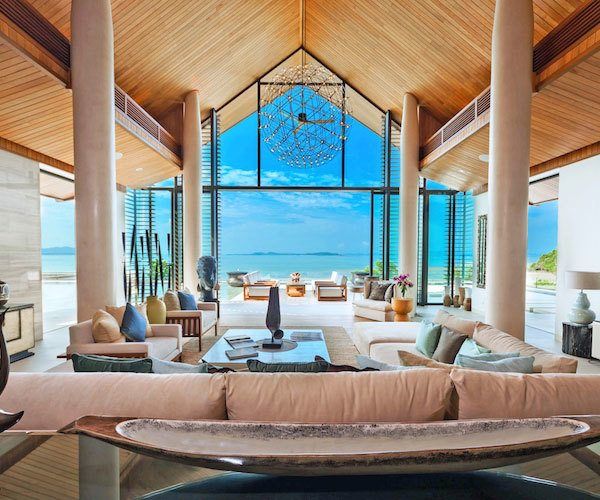 Apr 29, 2021 9 min read
WHERE TO TRAVEL IN MEXICO?
Why Australia Has The Best Beaches, Not Mexico
By Nicole Bass | What Mexico lacks (aside from a tiny strip off northern Baja) is temperate/sub-Antarctic beaches.And while Mexico's marine life makes Mediterranean islands (definitely overrated) look sterile...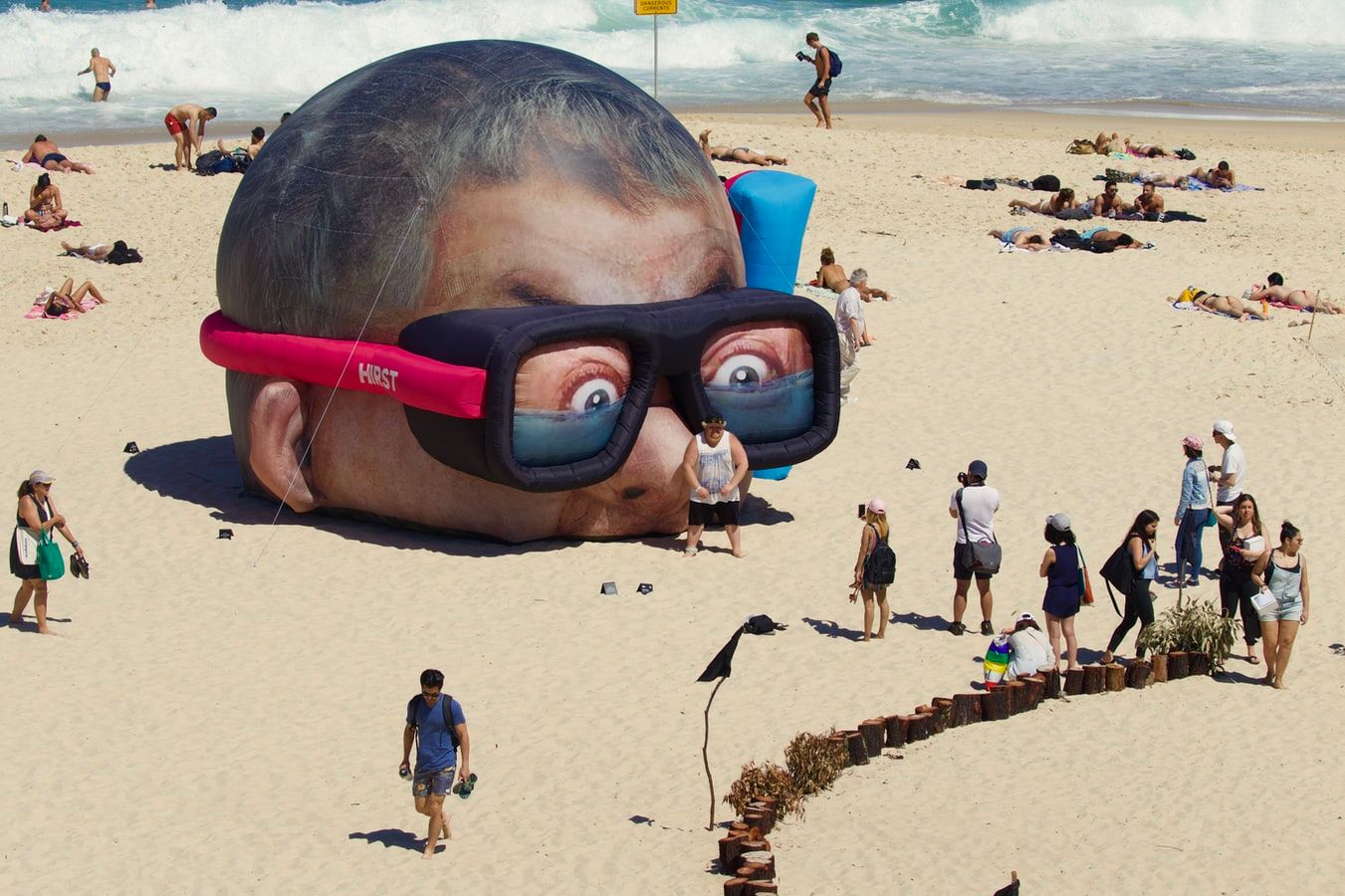 Whether on the beach in Malibu, the shores of Lake Como or hidden in the Greek islands, we 've spotted nine houses of character on Airbnb, and the keys could be yours to rent this summer.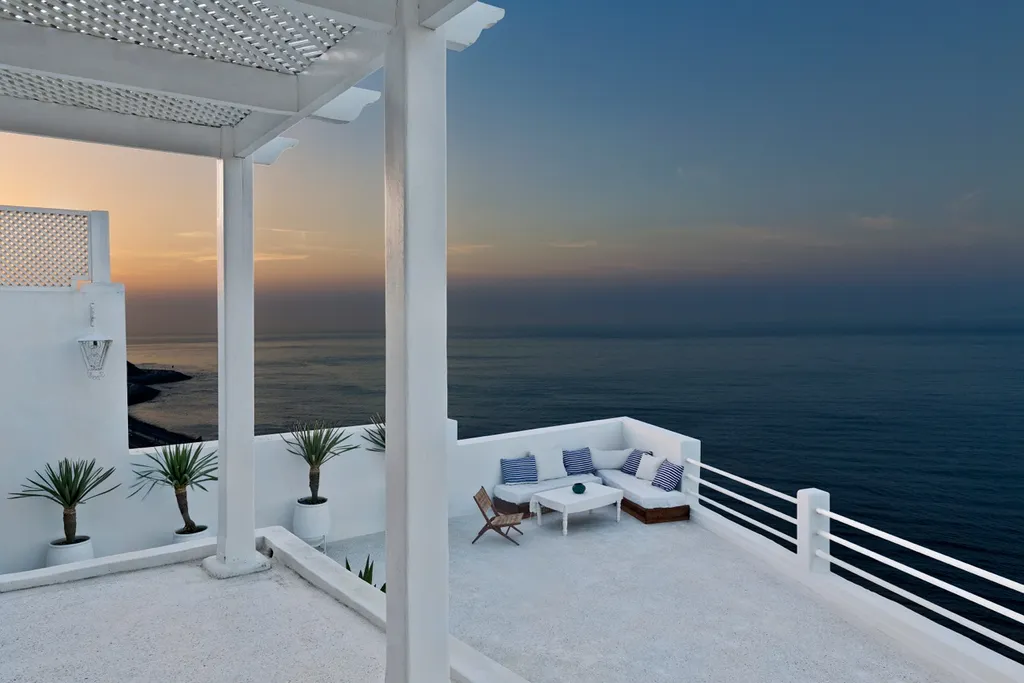 Airbnb The Best Houses With Sea View You Could Rent This Summer Are On Airbnb.By Natasha Vila | To forget lockdowns, quarantines, and travel restrictions, during COVID And beyond, one could imagine getting an overview of the beautiful houses plunging onto the most beautiful Normandy and Breton beaches for rent on Airbnb.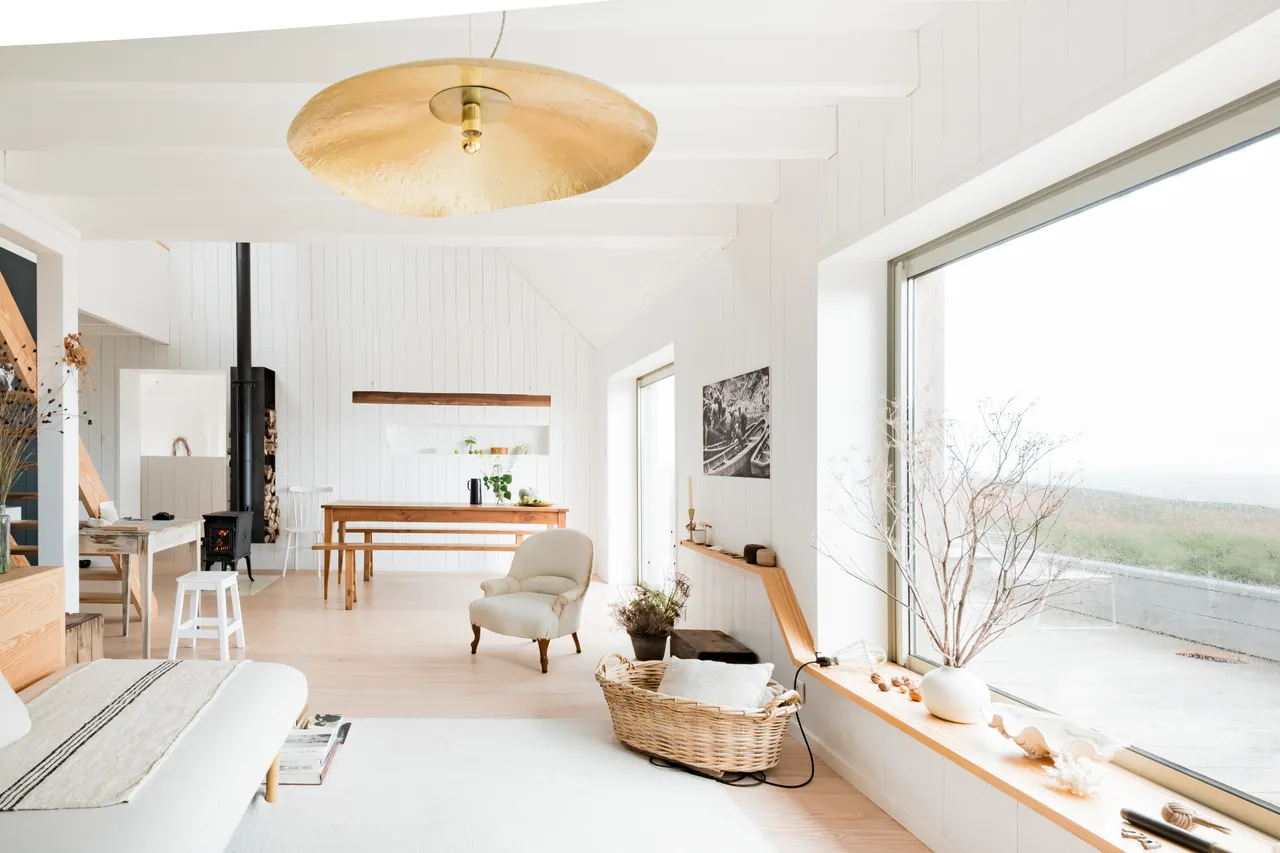 WHERE TO TRAVEL IN RIO DE JANEIRO?
Rio de Janeiro 10 Reasons To Make Brazil Your Summer Destination.
By Alexandra Di Greco | The beach, something of an agora brasiliera, is an integral part of life in Rio, more so than in any other city in the world, producing the delightful sensation of being on an endless vacation.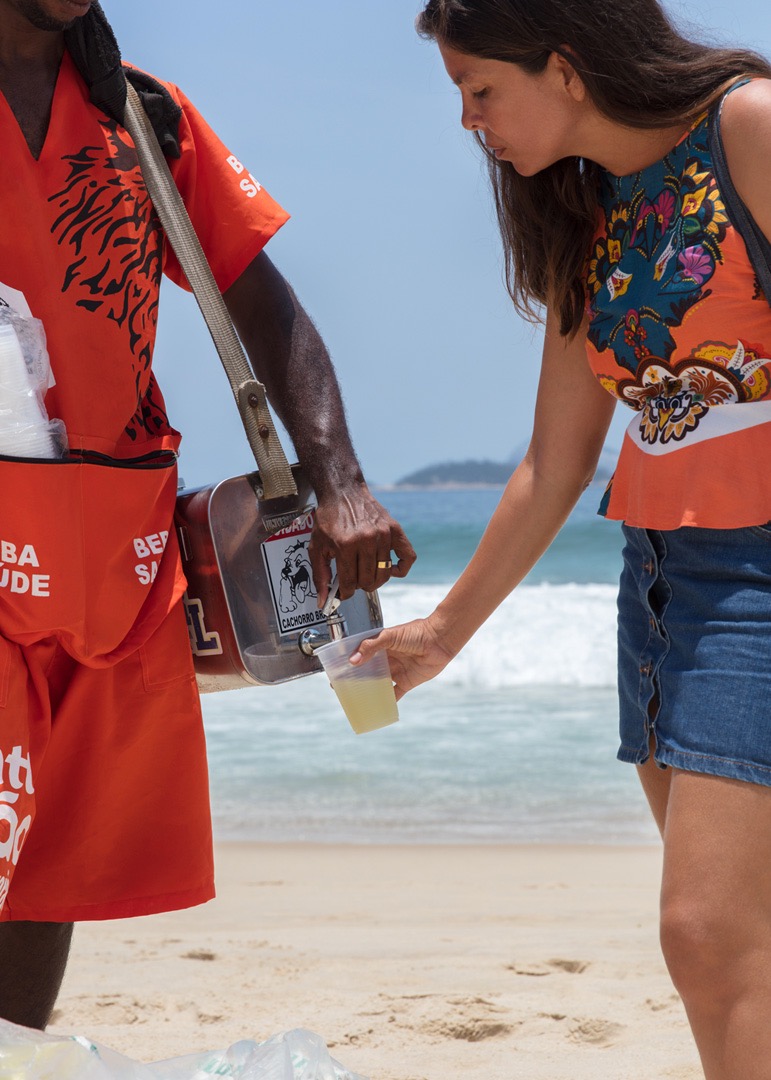 Berlin: The Edgy City, From Its Fashion To Its Architecture And Charged Political History.
By Joan Ulrich | With a population of almost 4 million people, Berlin is the second most populous city proper in the European Union and the seventh most populous urban area in the European Union.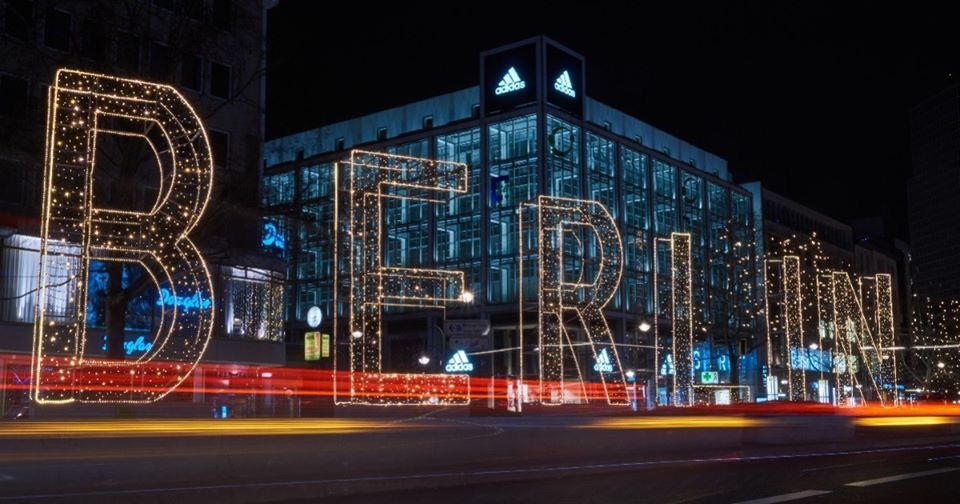 Turkey: French Tourist Jailed For Attempting To Bring Home A Holiday Souvenir.
Turkey: French Tourist Jailed For Attempting To Bring Home A Holiday Souvenir.Turkey: When Bringing A Holiday Souvenir Can Lead To Jail The ruins of Side in Turkey Joël Soler, a French documentary filmmaker has paid the price for the very strict regulations that Turkey applies regarding the possession of antiques and old stones. He was held in prison for fifty days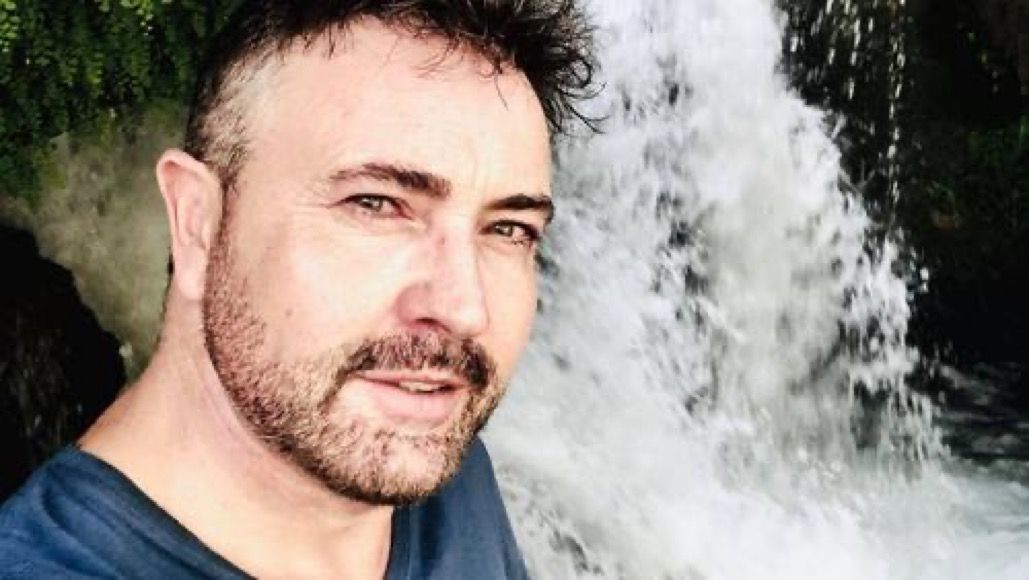 How to get a Black Friday travel deal during the pandemic.Major travel sites are offering deals up to 75% off on Black Friday. Millions of Americans expected to travel for Thanksgiving despite CDC warnings Americans plan to travel on holiday after CDC provides stay-at-home guidance; Laura Ingle reports. You can plan your next great escape, even in turbulent travel times.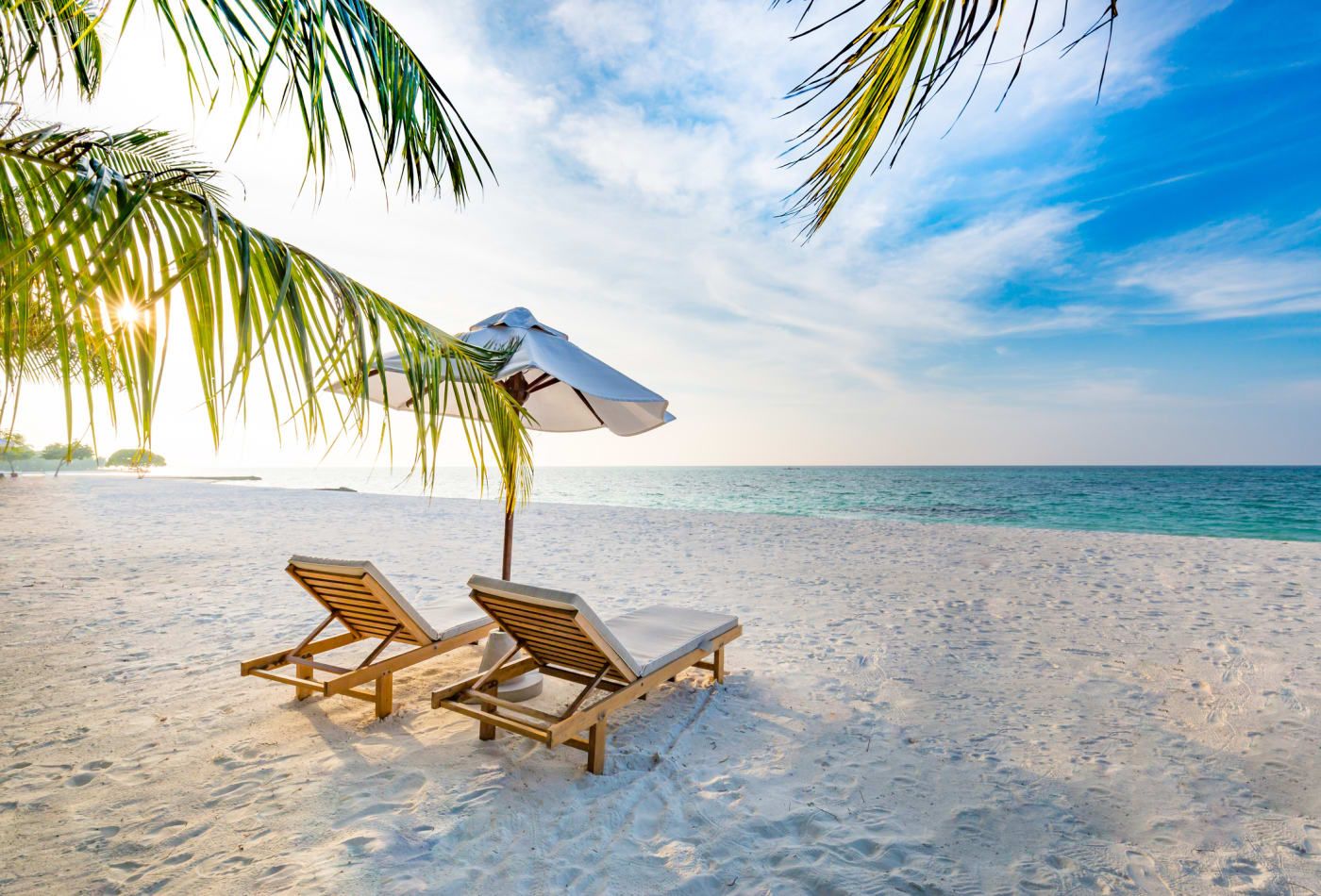 Syracuse - Sicily - Italy - A World Heritage Site.Siracusa is a historic city in southern Italy, the capital of the province of Syracuse. The city is famous for its rich Greek history, culture, amphitheatres, architecture, and as the birthplace of Archimedes.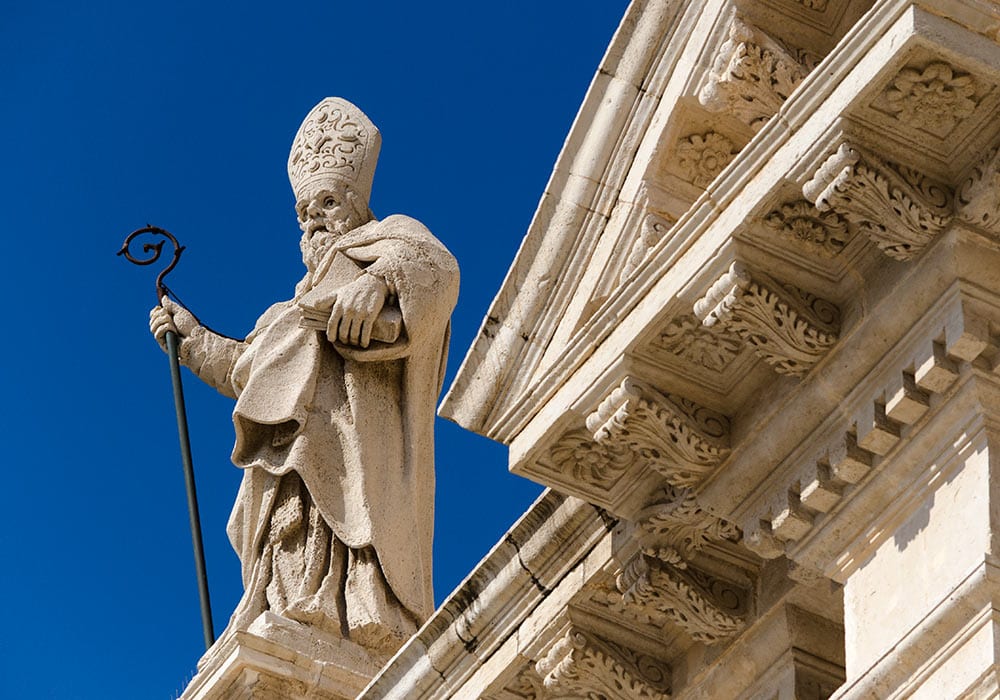 Santorini Thira, Greece.Santorini is romantic sunsets, amazing landscapes, unique architecture and delicious food. Walk around the island to discover its secrets, from the typical white houses, great monuments, fantastic art and archeological sites, to the local ports and heavenly beaches. Everything you are looking for in a relaxing, beautiful vacation is in.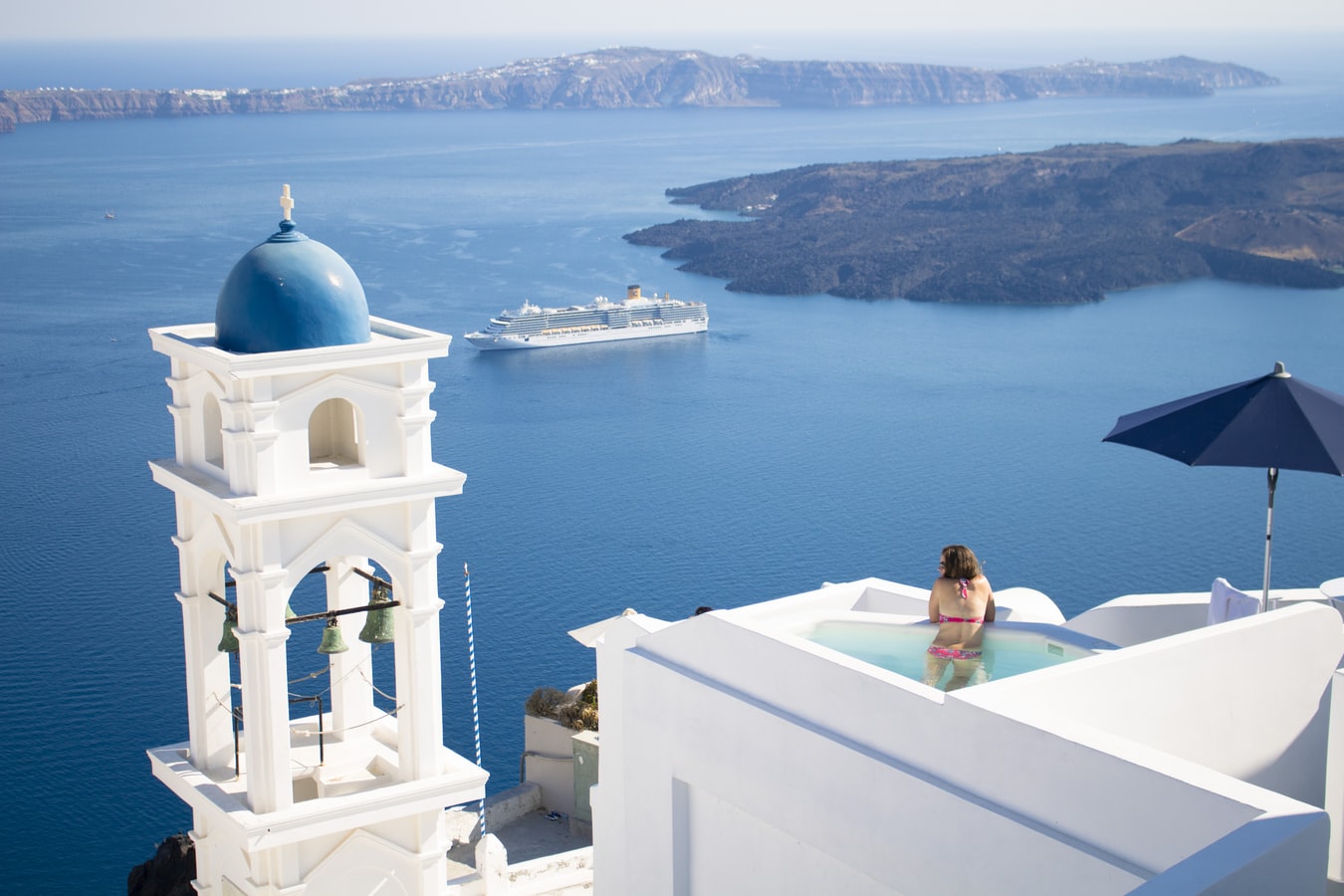 Welcome to Las Vegas!Las Vegas is a shimmering seductress promising excitement, revelry, and fortune. A town literally built to entertain, the 'Sin City' of today is so much more than the gamblers den of mobsters and rat packs it once was. Enjoy world-class shows, attractions, dining, and more! How to get to Las...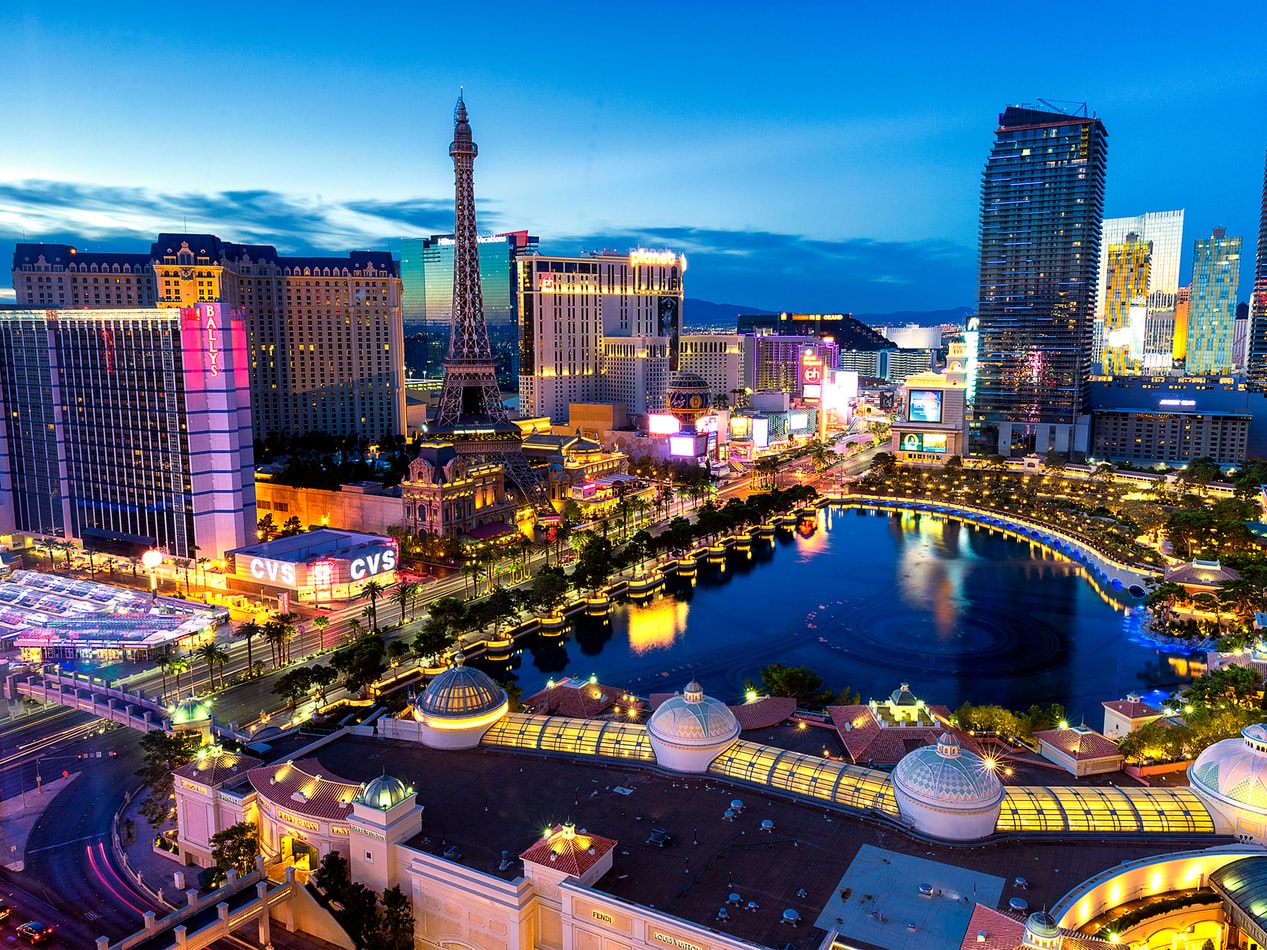 U.S. Issues Travel Advisories for Two Popular Spring Break Destinations.Dramatic cold spells, extreme winds, and natural disasters have punctuated the winter season, leaving many Americans seeking sunny beach destinations for spring break. The Caribbean is often a top choice for sun-seekers, but this year, the U.S. has issued a travel advisory for two popular island destinations. The U.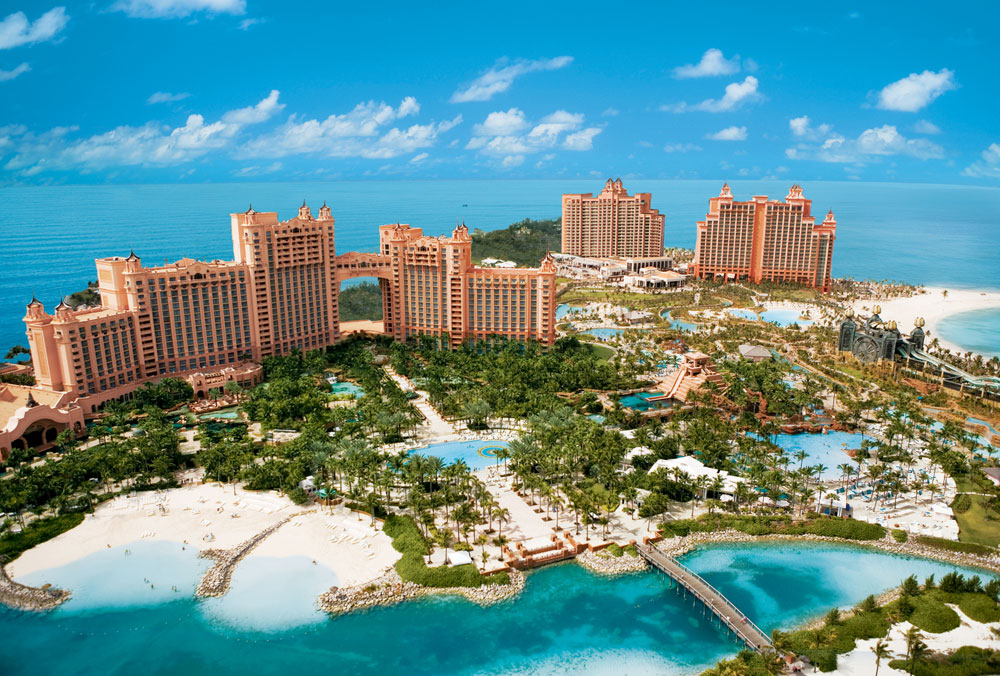 Bora Bora: Jewel of the South Seas.Undoubtedly the most celebrated island in the South Pacific, Bora Bora is French Polynesia's leading lady. Her beauty is unrivaled and her fame, unwavering. Bora Bora is one of the few places on earth that everyone hopes to witness in their lifetime—and once you see it, you are forever ...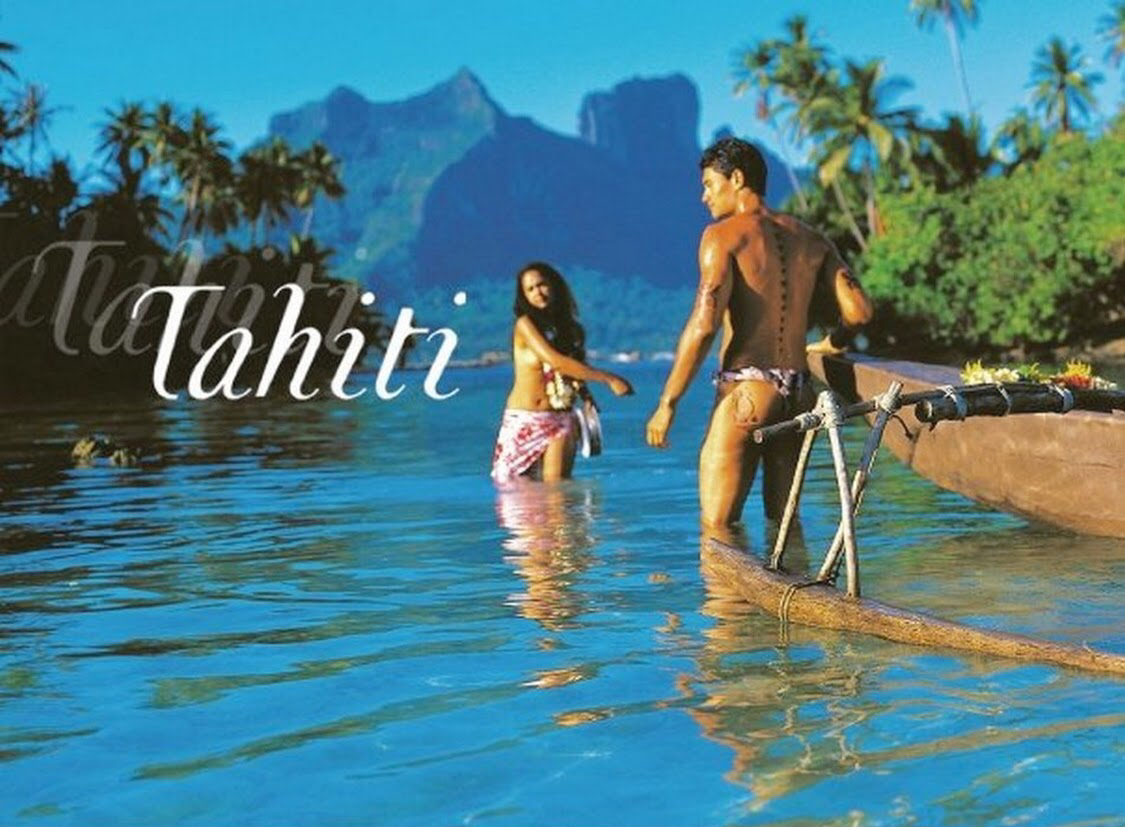 Enchanting country mansion in central Italy.A peaceful stay in one of Italy's most traditional regions, with a spa discount and two glasses of prosecco. Umbria is a destination renowned for its sweeping vineyards, ancient hilltop towns and traditional cuisine. Nicknamed the Green Heart of Italy, this region is perfect for a rural getaway, with picturesque...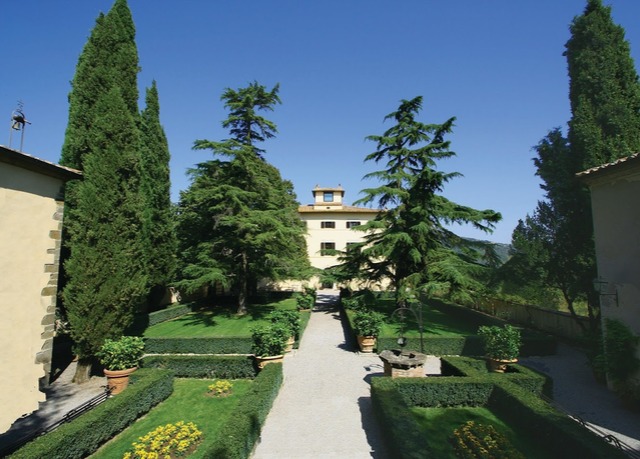 Is Budapest's New York Café - The Most Beautiful Café In The World?The New York Café has lived through many eras, political systems and historical turning points. Still, it has always been reborn, sparkling and occupied by those who longed for its comforts: artists, members of the nobility and commoners alike. The Boscolo Group has reconstructed it in a way which reflects...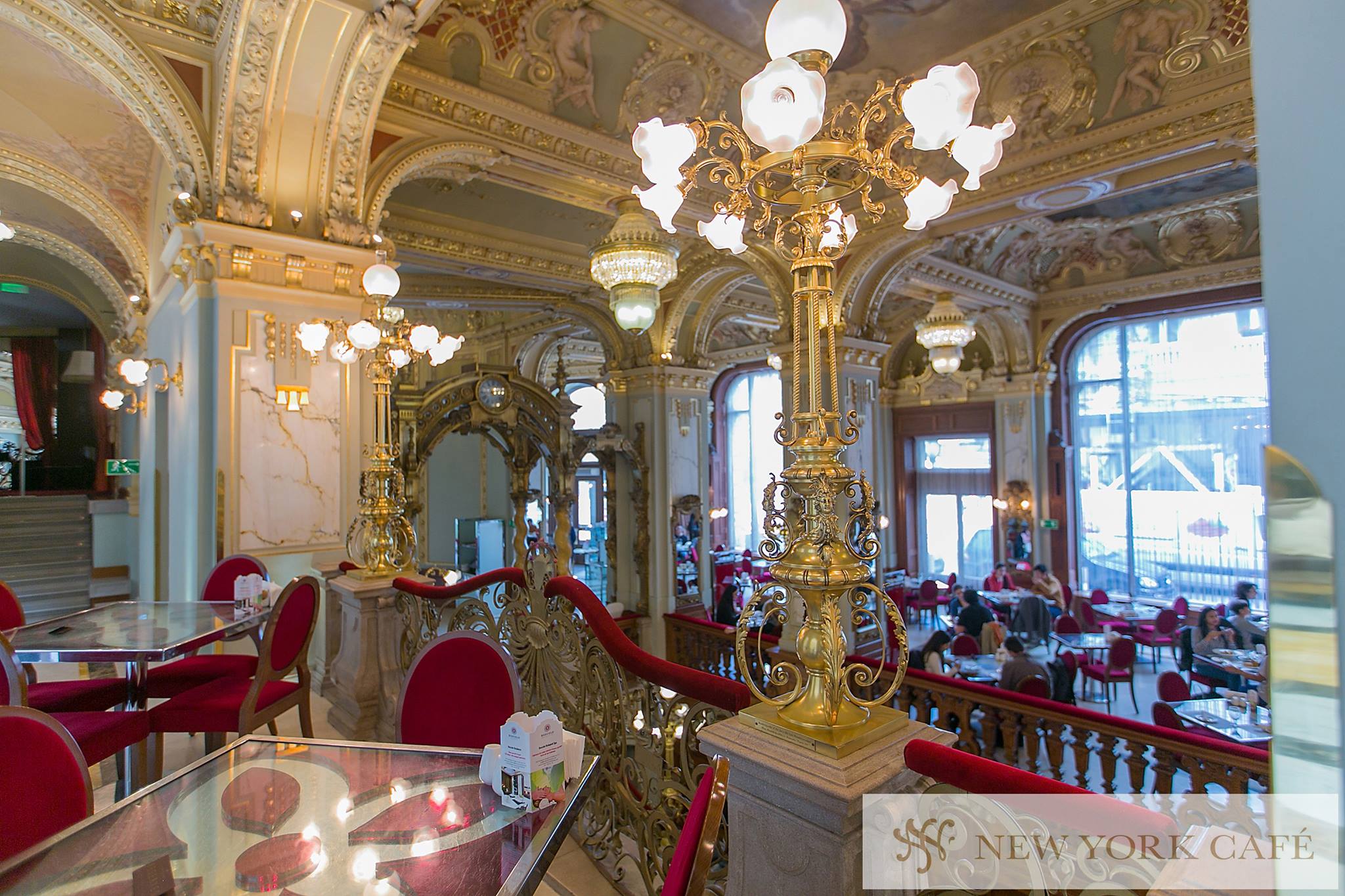 Florence at Seventh Heaven.Florence, the birthplace of the Italian Renaissance, is a beautiful city full of churches, picturesque squares, local markets and bustling trattorias.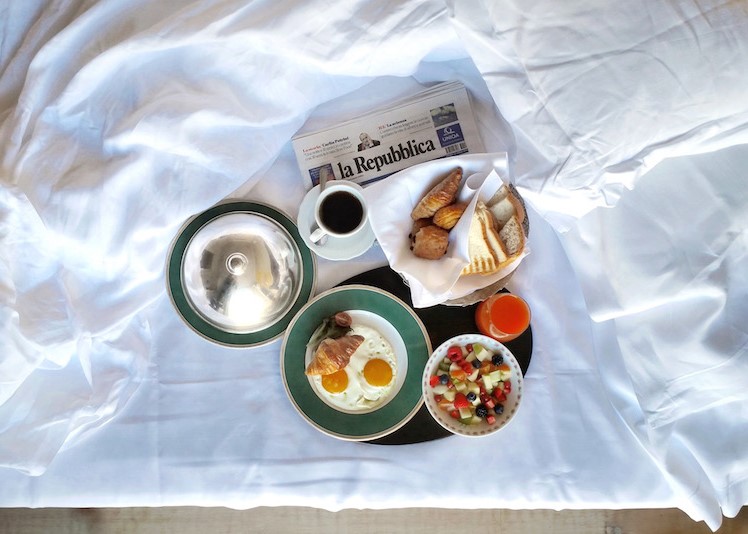 2 minute travel guide to Dubrovnik, Croatia2 minute travel guide to Dubrovnik, Croatia Dubrovnik, on the Adriatic coast in Croatia, is famous for its historic Old Town and as a backdrop for the filming of Game of Thrones. Getting About Dubrovnik, or the pearl of the Adriatic, is a city located in Eastern Europe on the...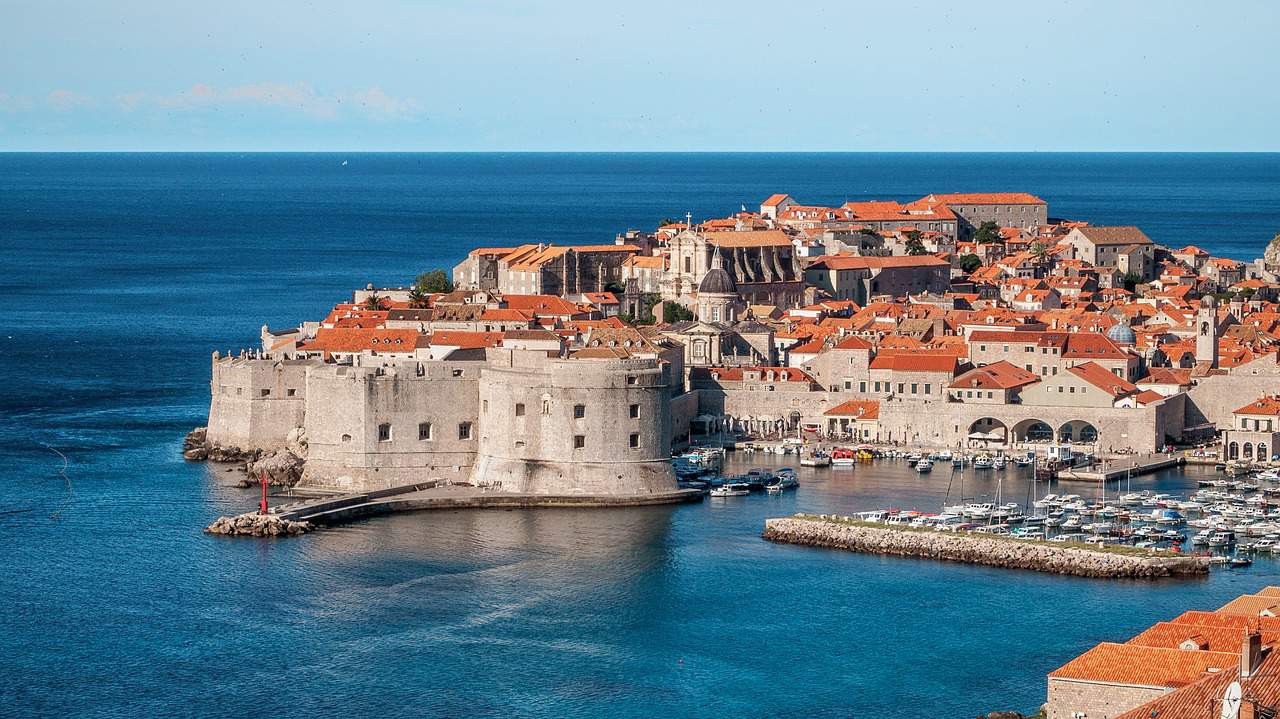 How to plan the perfect wedding abroad.  
BY SOFIA LEVIN-  It might not seem like it at first, but planning a destination wedding needn't take any more effort than organising one at home. Having recently returned from my own four-day celebration abroad, I can say with confidence that it can actually be easier...
Paris 10 ème arrondissement. Paris 10th arrondissement, 4 lively neighborhoods, 2 main train station
s and the charming Saint Martin canal The 10th arrondissement is located on the right bank of the Seine and in the center of the Paris part Located north of the river. Moreover, it is limited to the North by the...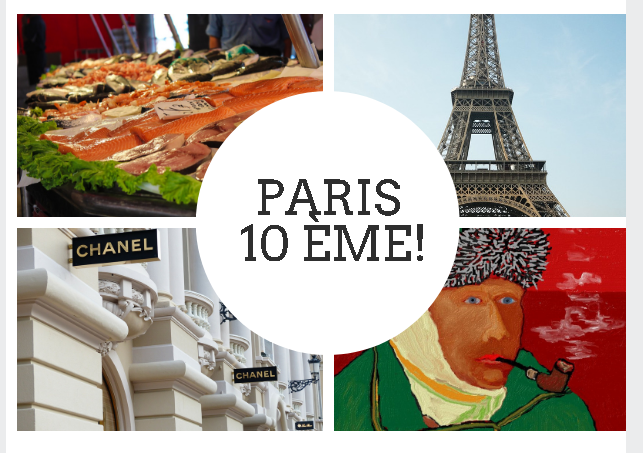 YEET MAGAZINE © 2023